A pressure washer has slowly become an essential product in most houses and we found this Excell model to be the best!
From cleaning up patios to making the deck look presentable, a device like this will help you achieve proper cleanliness. We had a party planned, and the house needed to be cleaned. The deck was filled with fallen leaves, and cleaning it all without a pressure washer seemed impossible.
That's when we decided to buy the Ecell pressure washer. It took care of all the challenging work in very little time, and this was a boon considering the busy schedules we all have.
Read on to learn more about the brilliant features of this top-notch product.
Excell Pressure Washer Review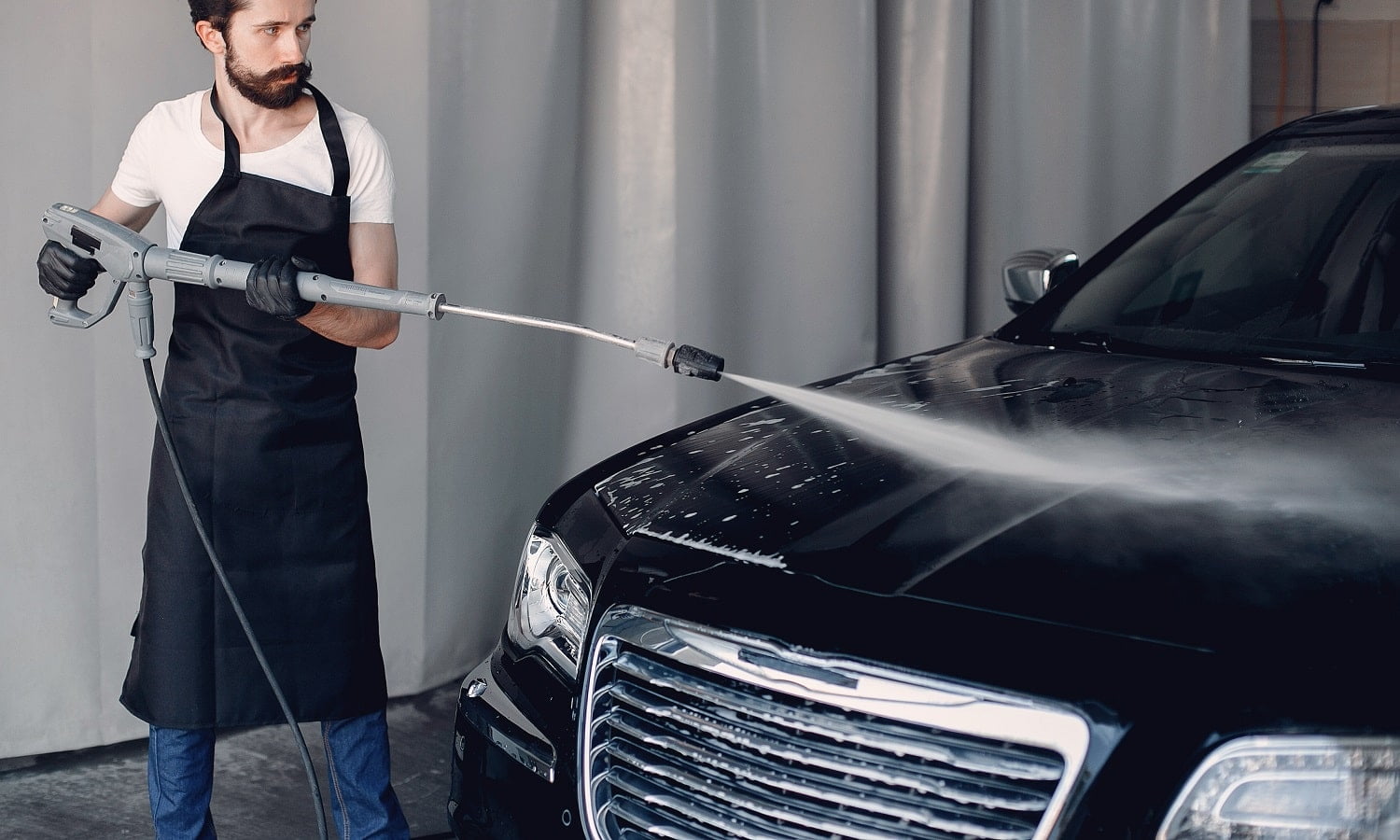 The remarkable 212cc Excell OHV gas engine pressure washer is a treat to use with its high-performance capacity and reliability. We were glad to have brought this product into our houses right before summer to clean up the porch and the garage. It functioned exceptionally well and came with a host of praiseworthy functions.
Powerful Gas Engine
A 212 cc Excell OHV gas engine with 0.95-gallon fuel tank capacity powers the 3100 PSI compressor of the Excell Pressure Washer. From a machine that is so affordable, we did not expect such an extent of power.
The machine does the job very quickly and efficiently. The 3100 PSI pressurizer is more than capable of tackling all kinds of domestic cleaning activities. It makes tasks seem very simple and easy-to-do.
Compact Frame
Most pressure washers come with a bulky body, and this makes it difficult to move it around as well as storage becomes a problem. The Excell Pressure washer comes with a smaller body. This low profile frame helped us a lot while storing it.
We could easily keep it below our workbench when not in use. If you have a shortage of space in the garage or you have to store this equipment inside the house itself, opt for this machine. Long story short, it will give you the peace of mind you deserve.
Range Of Nozzles Included
We were pleased to find five different nozzles inside the pack. This makes work easier as there are nozzles with varying sizes for the wide range of tasks you may have. We wanted to clean our front porch after winter on one hand while we wanted to clear out the garage on the other hand. The presence of different nozzles ensured that we did both well. The versatility offered by this product is truly commendable.
Ergonomic Wand Assembly
If you need to use the machine for extended periods, this feature will actually prove to be a blessing. It is designed for comfort during those long periods of work, thanks to the ergonomic grip element.
Also, the body is made with rust-resistant materials. If you are living in a place where the moisture content is high or if you have rain throughout the year, rust is almost unavoidable. And if the area where you store the device is damp, there are more chances of it catching rust.
With the parts being resistant to rust, we were relieved at the thought of this machine lasting longer than others.
Can Be Used For Commercial Purposes
This machine is not only suitable for domestic use but also for commercial cleaning and smaller industrial projects too. If you own a garage to clean cars or a shop, bring the machine to your place of work, and it would function efficiently. Since it is small and portable, moving it from your house to your workspace will not be difficult.
Pressure Hose
The pressure hose that is provided with the washer is a long 25 feet high-pressure product. The massive length ensures that you can reach the farthest nooks and corners while cleaning.
Be it under furniture, inside smaller parts of a car, or an unapproachable corner in the patio, this hose will make sure you have an extremely clean space.
Thermal Relief Valve
Most machines tend to overheat very quickly if they function for too long. The company has thoroughly thought about this product by keeping in mind every little detail that adds to the list of benefits.
We found that this pressure washer comes with a thermal relief valve, which protects the pump from overheating every time you are using it for longer hours.
10-Inch Never-Flat Wheels
The Excell pressure washer also comes with two very stable wheels. That makes it easier for us to maneuver it on rough terrains as the wheels do not wobble at all. They are sturdy, and you can easily control it on a range of terrains.
Also, you do not need to fill air into the wheels. These wheels will never go flat, and that saved us a lot of time. Who wants an added task of going to a nearby store to get air filled into wheels? That's why these wheels guarantee that they will remain inflated always.
What Could've Been Better?
This machine comes with a number of benefits, but there is one drawback that we have noticed. The issue we faced was that the parts need regular maintenance. Though it performs excellently, the elements, including pump assembly and hose, need regular check-ups.
Whenever you are using it, make sure that every part is adequately tightened. We had instances where one part came loose, and during heavy functioning, that could lead to serious problems. It is best if you adjust all the components between sessions, too, when you are taking a break.
If you maintain it well and keep tightening the components, this pressure washer will work just fine. We have been using it for a few months now, and there have been no significant complaints from our end.
Pros
Powerful gas engine

Range of 5 nozzles included in the pack

Lightweight and compact

Resistant to rust

25 feet hose for easy maneuverability

Head pump with stainless steel pistons
Cons
Needs regular maintenance

Parts need to be tightened frequently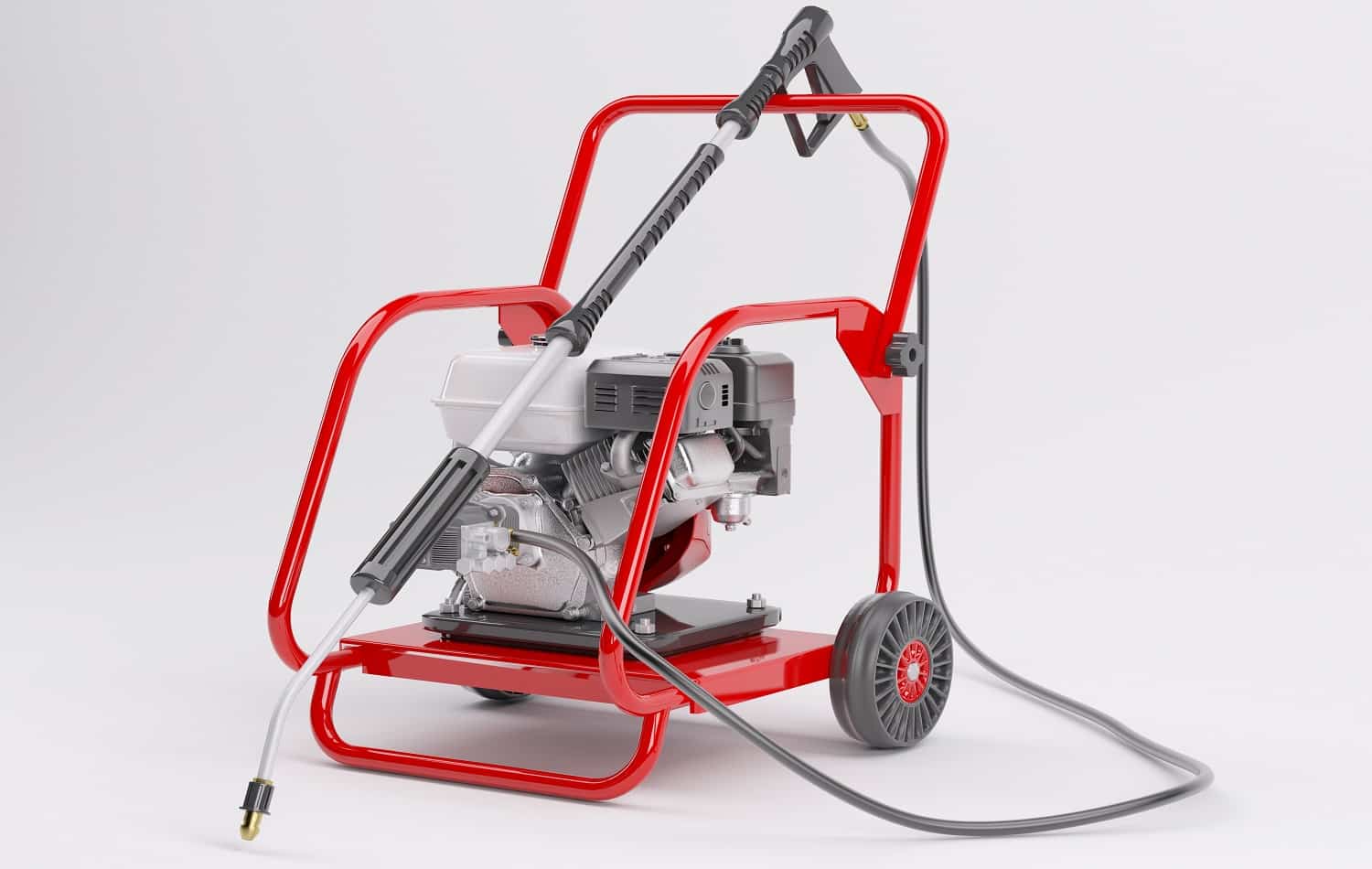 Verdict
It can be a task to choose the perfect pressure washer, and we should let you know, some of the options can be bulky and very difficult to move. If you have less space to spare but want a gadget that will function like a beast, this Excell model is the best option in the market.
The Excell Pressure washer is an easy-to-use device that increases your pace of cleaning out a place or object. If you continue to oversee its regular maintenance and check the parts before switching it on, you will have nothing to worry about.
Also, It will not burn a hole in your pockets. It is as good as, if not better than, an expensive machine. The included instruction manual will guide you through the functioning, and it is quite detailed.
It is time for you to check out the device yourself. Till next time, happy shopping!
Related Articles
13 Most Powerful Electric Pressure Washers 
9 Best Small Hot Water Pressure Washers  
15 Best Portable Washers  | Reviews & Buyer's Guide