Crochet is a wonderful form of textile art, and crochet hooks are widely used around the world and the 8 best ergonomic crochet hooks sets are here, they`re extraordinarily fit for carpal tunnel and arthritis!
However, crochet does have some very specific requirements as far as the tool-set goes.
In particular, among the huge variety of crochet sets, there are a few which stand out among the crowd.
Featured Image via Giulia Bertelli@giulia_bertelli
This guide intends to introduce eight of the best products on the market today, as well as detail our experience of using those best ergonomic crochet hooks.  
So, without further ado, let's begin with the product reviews!
Best Ergonomic Crochet Hooks for Carpal Tunnel, Arthritis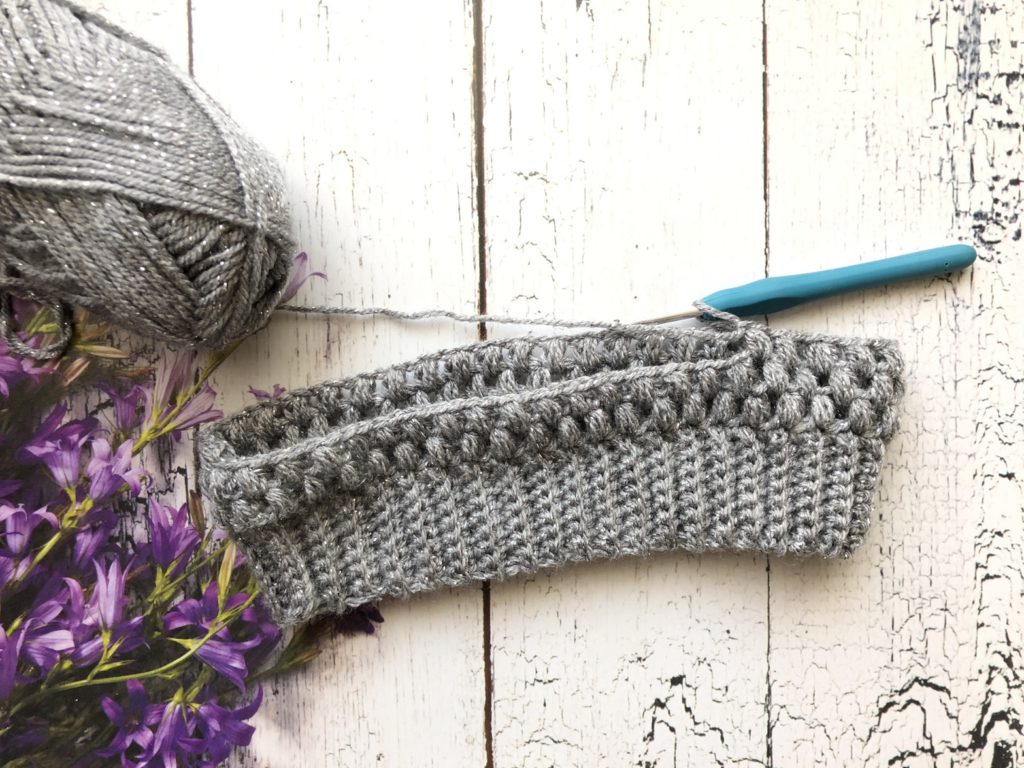 Image via Merylove Crafts@mery13love
This crochet hooks set by Athena's Elements is one of the most user friendly, ergonomically designed and made such that you can crochet for hours without problems. Further, it's wonderful for those with arthritis or carpal tunnel syndrome – the shape ensures that they will have zero problems using these crochet hooks.
The wide range of sizes is another point which goes in the favor of this crochet hook set.
Experience
These crochet hooks are wonderful performers all around. To start with, the package comes with 12 graded crochet hooks from 2 mm width to 8 mm in gradations of 0.5 mm, which gives you complete control over the kind of designs you want to create. Also, each size comes with a unique color, so you don't have to keep looking for a particular size.
Coming to the hooks themselves, they're substantially longer than the other needles (more than 10 percent longer compared to the average 5 inches), which makes for a much easier grip. The metal ends are finished properly, and give no problems while crocheting.
Another added benefit of going for these needles is that you get a set of yarn needles for free, which makes finishing your crochet designs all that better and adds a professional touch to all your designs.
All in all, these benefits at a wonderful price make the Athena's Elements crochet set one to look out for, and to keep on top of your list.
Pros
Colorful, properly designed and finished  

Metal hooks are made of quality material 

Is good to use especially for patients of arthritis and carpal tunnel syndrome  
Cons
The hooks are slightly heavier than regular aluminium hooks  
Looking for a unique and classical set of crochet hooks? If so, you just might have found the crochet hooks for you. The Xseries Auto kit is made out of bamboo, and comes with a set of bamboo handle and stainless steel tip crochet hooks. Further, you also get a set of different sized bamboo tipped handles for the wider surfaces.
No products found.
Experience
The sheer variety offered by Xseries Auto within this kit is absolutely insane. There are more variants than you could dream of using within a single project – the bamboo tipped hooks range from 1 mm to 2.75 mm in gradations of 0.25mm. Further, the stainless steel tipped hooks range from 3 mm to 10 mm, in gradations of 0.5 mm.
The length stays a constant 5.9 inches, a fair bit longer than regular crochet hooks.
The finishing on the bamboo tipped needles and the aluminium tipped needles is equally hard and durable from the holding area, but is soft enough to not bother you if you end up using it for a long time. The carry case makes it incredibly easy to carry it around from place to place, making it possible for you to travel with them if you wish to.
Pros
The two kinds of crochet hooks included in the same price makes it a steal 

Ample range in widths of the hooks, making it usable for a variety of crochet needs 

The mildew-proof guarantee is another reason which makes this set so desirable 
Cons
Bamboo tips may not be to everyone's liking 
The 14 pieces set by BCMRUN is rather unique, in that it gives you 14 hooks made completely out of aluminium from top to bottom. This is best for those who have difficulty holding regular, plastic/rubber grip crochet hooks. These are Boyle type hooks, rounded and tapered rather than the inline hooks which are narrow.
Experience
The BCMRUN 14 piece set gives you a wonderful experience, which come in some non standard sizes – but they measure up approximately equal to standard sizes. They are priced more than affordably, hence, the fact that you get almost every size which you can think of – and then some – is absolutely unbelievable.
The only snag here is that the crochet hooks do not exactly match up to letter sizes, but a small workaround is to label the approximate sizes on the hooks.
The aluminium feel, fit and finish mirrors that of much more expensive name brand items, and the experience is pretty similar to those as well. Also, the hooks come in a variety of colors, which again makes it less difficult to find the right hook.
The hooks come in a gradation of 0.5mm from 3.0mm to 10.0mm. Some of the sizes are very difficult to come across, so if you're keen on a certain size, get this set for just that purpose.
Pros
Brilliant design and finishing at miniscule cost 

Boyle styled hooks are hard to come by 

The sizes on offer are pretty unique and rare themselves 
Cons
The thin handles may be uncomfortable for some some 

Non standard sizes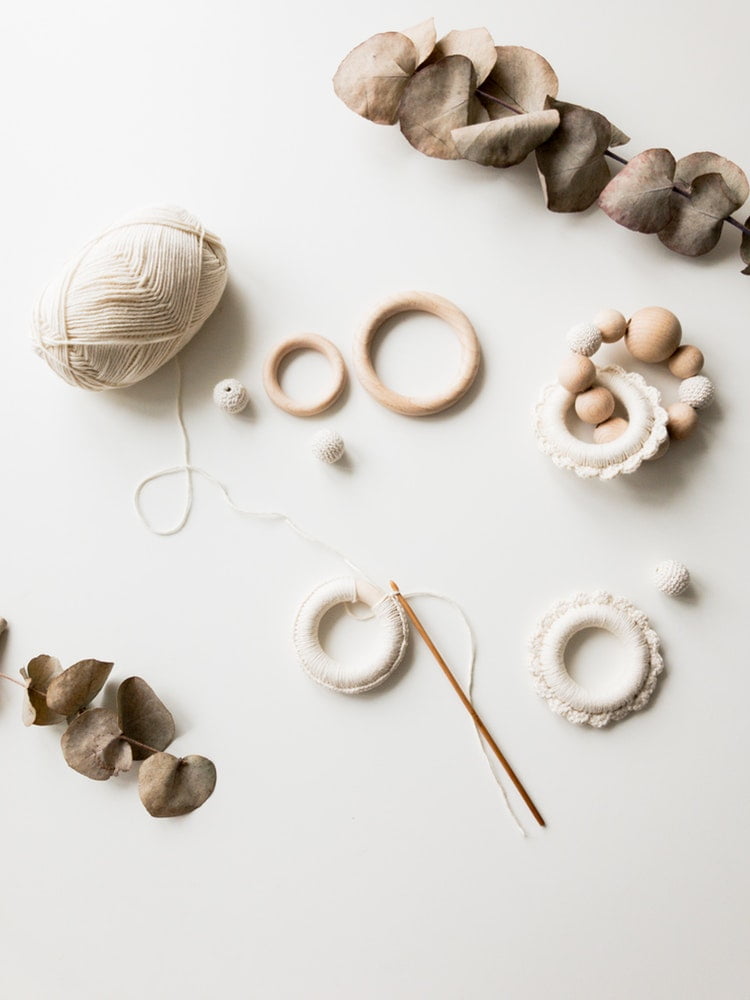 Image via Nynne Schrøder@nynnes
The Knit Picks Caspian Crochet set is finished completely in wood, making it a good addition to those looking for antique crochet hooks. The finish in Caspian is inspired from sea waves, and thus is finished in a mixture of green, blue and teal. This set comes with eight hooks, all finished in high quality wood.
Experience
These hooks evoke a lot of confidence from within, in that these hooks are incredibly comfortable and easy to hold. These have a deep groove which helps you grab the loops properly, which is a common complaint with aluminium tipped hooks.
These sit somewhere between the Boyle and the Bates styles of crochet hooks, which is a wonderful yet unexpected compromise. Your hooks are neatly kept and organised in a vinyl case which ships with the set.
The hooks themselves are fabricated out of birch, and that too with multiple layers of birch. This gives it another level of heft and strength, which is unique since traditionally wood-based crochet hooks are considered fragile and not at all long lasting.
Hence, this is a set of crochet hooks which you should keep if you're missing any of the regular sizes – you will not be disappointed.
Pros
Incredible wood finish with Caspian color 

Standard sizes, most regularly used 

The vinyl case is a welcome addition since handling these hooks becomes a problem 
Cons
Other sets have many more sizes and hooks 
These are a slightly different variant of the crochet hooks that are offered by Athena's Elements, which have been reviewed above. These hooks come with an extra ergonomic handle which makes it much easier to hold the hooks while crocheting. Also, the lengths of the metal hooks is long enough to go through 7 or 8 loops without any problems whatsoever.
Experience
What surprised us the most the length of the hooks. The lengths of the hooks' metal ends is 2 inches for the wider hooks and 1.75 inches for the smaller ones, which gives it enough of a leeway to keep on performing without any problems whatsoever. The sizes of the hooks are always present on the hooks, with stamping of the letter sizes and the lengths written clearly and lucidly.
The hold of the hooks is strong enough to not give problems during use, but are comfortable enough to use for hours before any problems begin to show. The specialty is that people who are coming back to using crochet hooks after years of use, or suffer from medical conditions, are likely to face very little problems in adapting back to these hooks.
Another wonderful product from Athena's Elements!
Pros
Lengths of the hooks are admirable and class leading  

Letter size indication will definitely save time over use 
Cons
Aluminium hooks are sometimes prone to slippage 
Another contender finished in wood, the Knitters Pride Crochet Hooks set comes in a wonderful Simfonie Wood finishing which is conducive to long term crocheting. The set of hooks is available in 8 sizes, right from size E to size L (3.5mm to 8.0mm in metric sizes). These are handcrafted specifically by people who are experts are crocheting themselves.
Experience
The experience of using these crochet hooks was incredibly smooth and easy. These hooks are not at all hard to the touch, and the hooks are equipped with grooves which prevent slippage. Another plus point of these hooks is that they come in a variety of colors, which is a unique trait among wood-fabricated crochet hooks.
It also comes with a handy, clear vinyl case where you can store your crochet hooks rather easily. They are incredibly lightweight to boot.
The lightweight nature of these hooks ensures long hours of using this set of crochet hooks without any problems. Further, there is ample variety in the sizes which ensures that you can work on your projects without any hurdles.
Pros
Wide variety of colors in the set  

Wood based hooks with protection against slipping 

Wonderful experience of use
Cons
The variety in sizes may be less compared to competitors 
The TRUSTYIWEN set of 12 bamboo based crochet hooks offers serious competition to other bamboo products reviewed as above, by offering 12 crochet hooks from size 2.5 US to size 15 (roughly 3mm to 10mm), they are comfortable and lightweight.
They are extremely well priced and easy to handle. In spite of the bamboo feeling a little brittle because of the low weight, be assured that the hooks are strong enough to use at all times.
 Experience
Such is the nature of competition, that markets tend to bring prices down to almost unbelievable levels. This set of 12 crochet hooks is a perfect example of such a market condition, which makes it incredibly affordable to have all the sizes that you intend to have. The wide variety of crochet hooks make it easy to have multiple projects running at the same time.
The hold and finish of the hooks is as good as you could expect from a budget edition, but it doesn't disappoint. The price is actually the really surprising point here – 12 crochet hooks, fabricated out of bamboo and then subjected to a carbonisation process hence, at this cost – unbelievable.
Pros
Unbelievably low cost 

Wonderful user experience 
Cons
The wood finish is rather brittle, and you may feel it's about to break at some point though actually it doesn't. 
Like the ones reviewed above, this set of bamboo fabricated crochet hooks offers a wonderful all round experience, as all the boxes are ticked – the combination of the fit, the finish, the consistency of results, and the variety of needles on offer is simply irresistible.
No products found.
Experience
In our experience, this D-FantiX hooks set happens to be an incredibly ergonomic addition to the regular crochet hooks. There are a number of sizes on offer, and the fit and finish is top notch. You get 20 hooks bundled in to the same package, which makes it ideal for those working on many projects.
The sizes available for this product are 1mm to 2.75mm in the range for the metal tipped hooks and from 3mm to 10mm for the bamboo tipped hooks. Like the products reviewed above, it performs brilliantly, and the best part is that the sheer amount of hooks on offer won't leave you wanting for more.
Pros
20 hooks are more than enough for any sorts of demands one may put on the hooks 

Quality is not compromised in any way to compensate for the quantity 

Carry case helps you manage and transport the hooks easily 
Cons
A few non standard sizes are absent, though the absence is not absolutely glaring
This completes our review of the best ergonomic crochet hooks sets in 2022.
Before going out there and making your year end purchase, we recommend you to have a long hard look over the reviews above to find out which specific crochet hooks set meets your requirements.
Happy Hunting!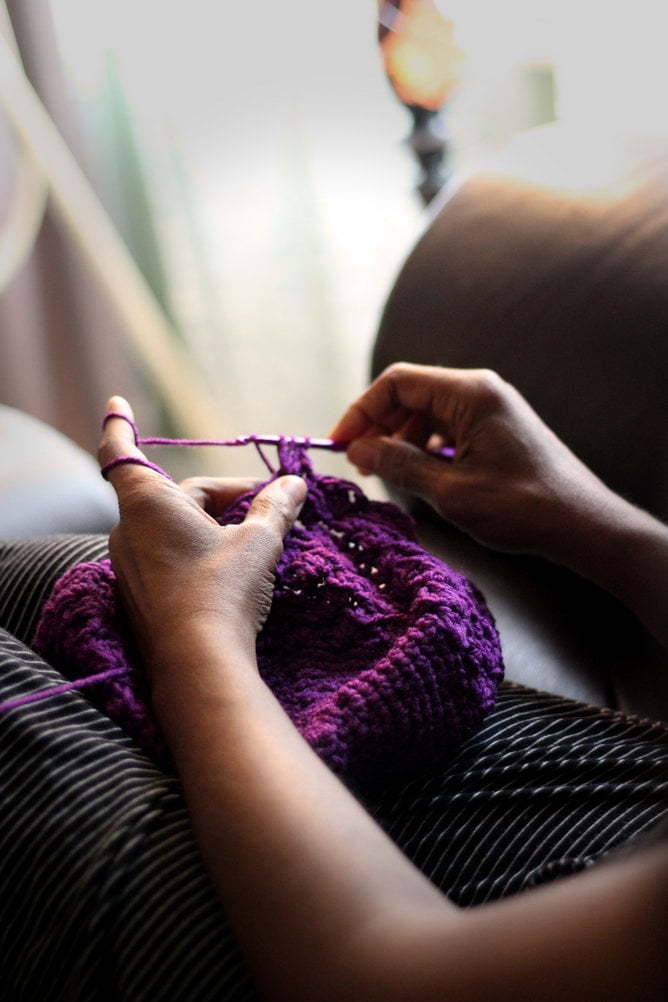 Image via Imani@spider_mani