When it comes to a good glass of wine, there is no proper time or more perfect moment than the present to enjoy its fruity flavors. We have become quite fond of the endless possibilities this glass vessels have to offer us DIY lovers so we have tried yet again to put together a small collection of 28 Creative Simple Wine Bottle Crafts perfect for this fall season. 44 SIMPLE DIY WINE BOTTLES CRAFTS AND IDEAS ON HOW TO CUT GLASS  have been featured before explaining the simple method of cutting glass in a safe clean manner.
A wine bottle crafts is the simplest DY beginner project we recommend you should definitely try and experiment with. Its incredible versatility transform the wine bottle into something more than a basic container, being able to be appreciated long time after its delicious content has been consumed. We invite you to cast a glance at the small gathering below and to share with us and our readers your own creative wine bottle crafts. We are always looking forward to expanding our collection of DIY projects so feel free to express your creativity in a fun simple method.
1. the easiest of the wine bottle crafts collection- spray painting your bottles and using chalk to leave clever messages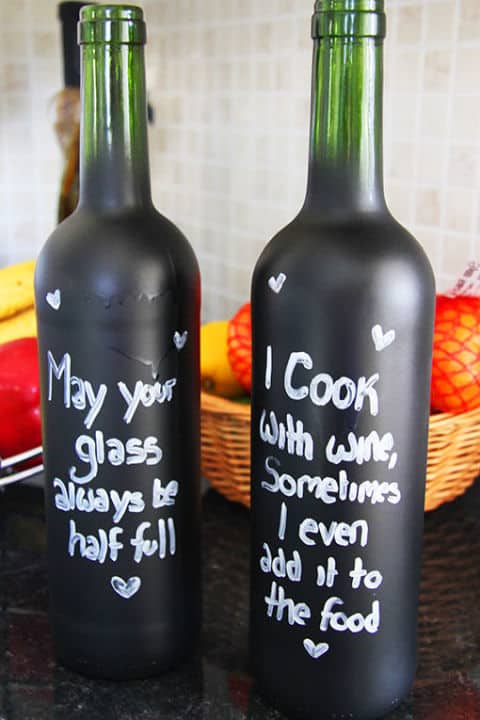 2. An autumn decor working its magic based on wine bottle crafts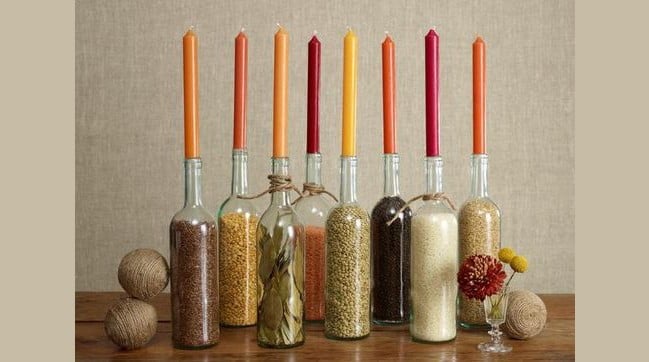 3. rope has never looked so good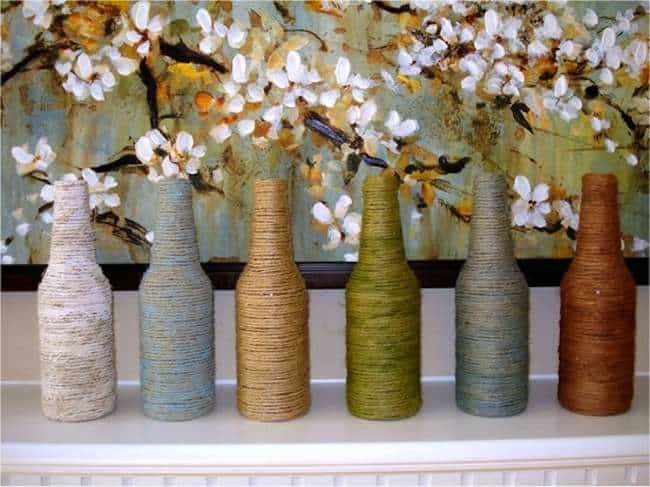 4. be in tone with the HALLOWEEN spirit
5. simple rope with a fun or ROMANTIC message will suffice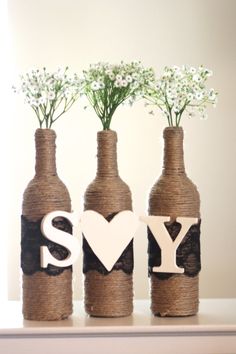 6. fall color pallet EXPRESSED artistically in this simple wine bottle crafts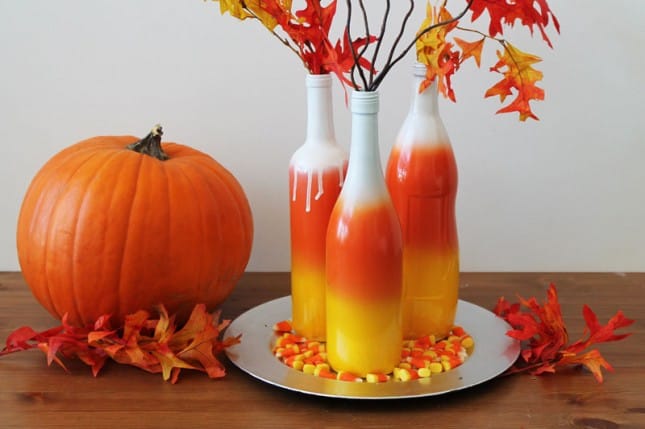 7. we dare to say this might be more APPROPRIATE for summer but why not preapre yourself earlier and enjoy its beauty now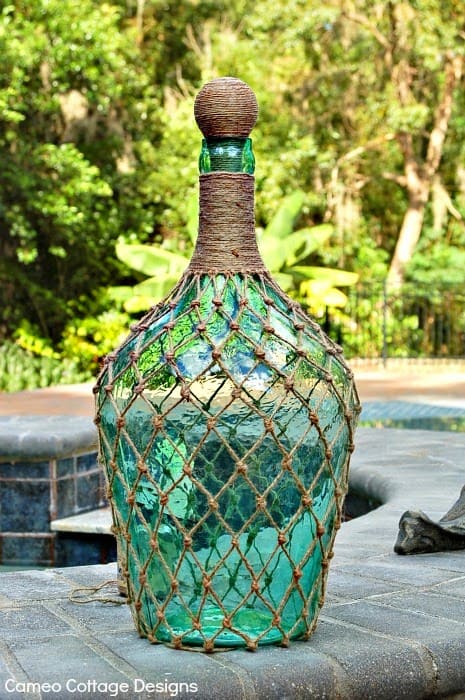 8.  chalk paint rope and lace seems like an elegant combination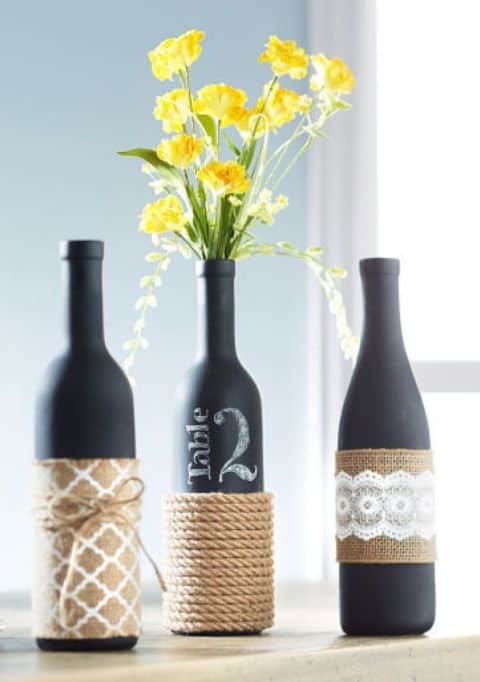 9. white and lace work well together as well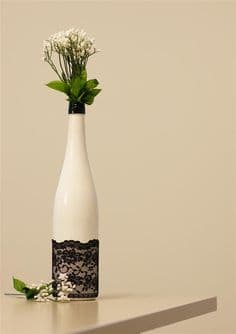 10. delicate flowers painted on glass to remind you of the spring season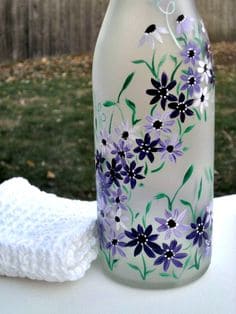 11. elegance lies in simplicity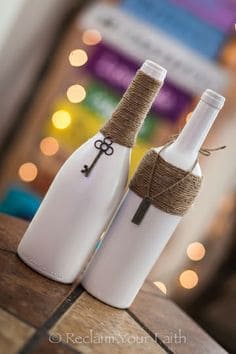 12. christmasy tones in a joyful display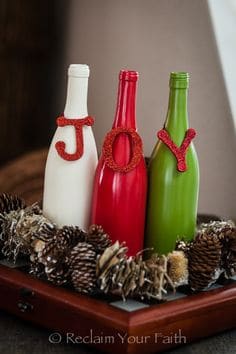 13. delicate all white composition with a little bit of rope to top everything up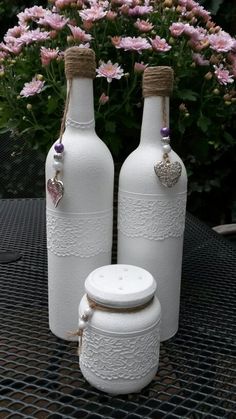 14. nautical themed wine bottle crafts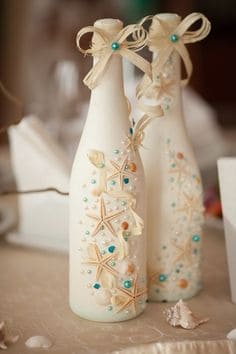 15. french decorations made from wine bottle containers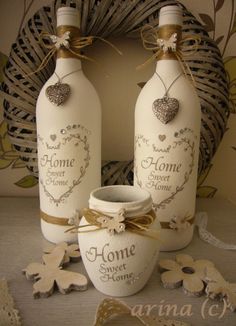 16. fall color pallet transposed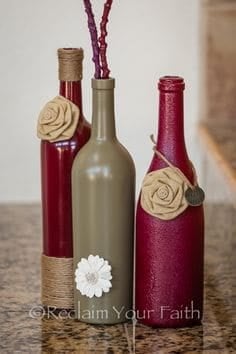 17. treat your kids with a cool halloween lantern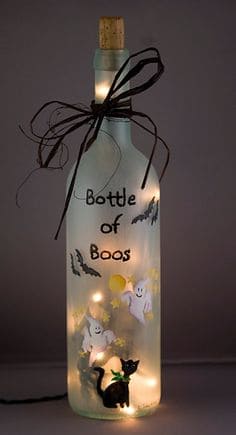 18. orange tones to express the welcoming of the fall season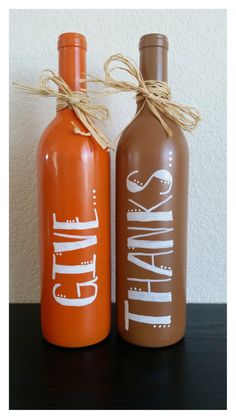 19. delicate lace-like pattern expressed on a cut glass wine bottle turned candle holder
20. elegance and beauty in a simple craft perfect for fall nights spent in the garden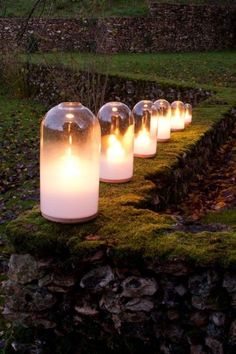 21. pine cones pine branches and an all white display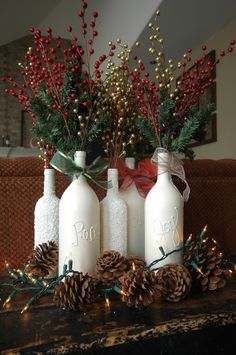 22. halloween is knocking on our doors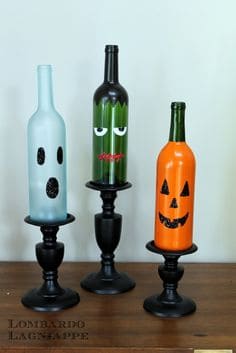 23. simple yet elegant fall decoration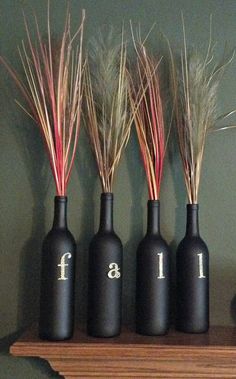 24. burlap is a key element of fall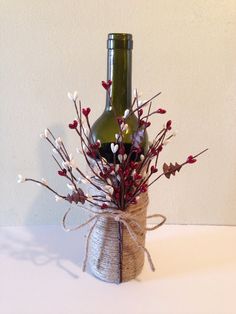 25. transform your wine bottles into creative beautiful lamps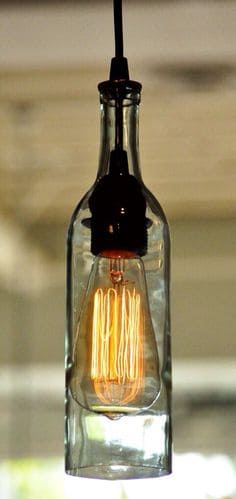 26. express your creativity through color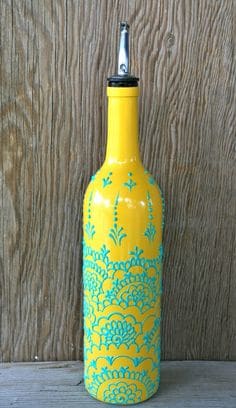 27. go all the way in with holiday decors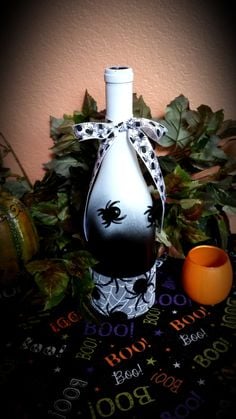 28. put your skills to use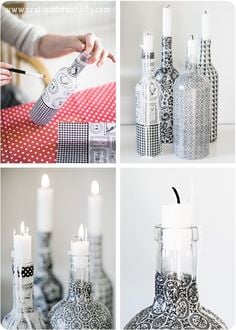 Now that we have inspired your creativity we invite you to leave your valuable feedback in the comment section below and to try some wine bottle crafts yourself.