Building your future home is like putting together one giant puzzle.
There are numerous factors to consider, and even if sometimes you feel one-piece fits into space, it may not be the right one. Similarly, if you're looking to avoid drywall, you're probably thinking about some of the other options to consider.
To help you, we've narrowed down the 17 best products for you to try out. However, you still get a variety of options to choose from, and you can pick one based on the setting you're looking to create.
Different factors, like durability and aesthetic beauty, have been considered. And all of these materials have certain features that make them stand out. We'll discuss the essential aspects while you let your imagination run wild thinking about the various colors and shades to get the desired look.
So, without further ado, let's begin, shall we?
Drywall Alternatives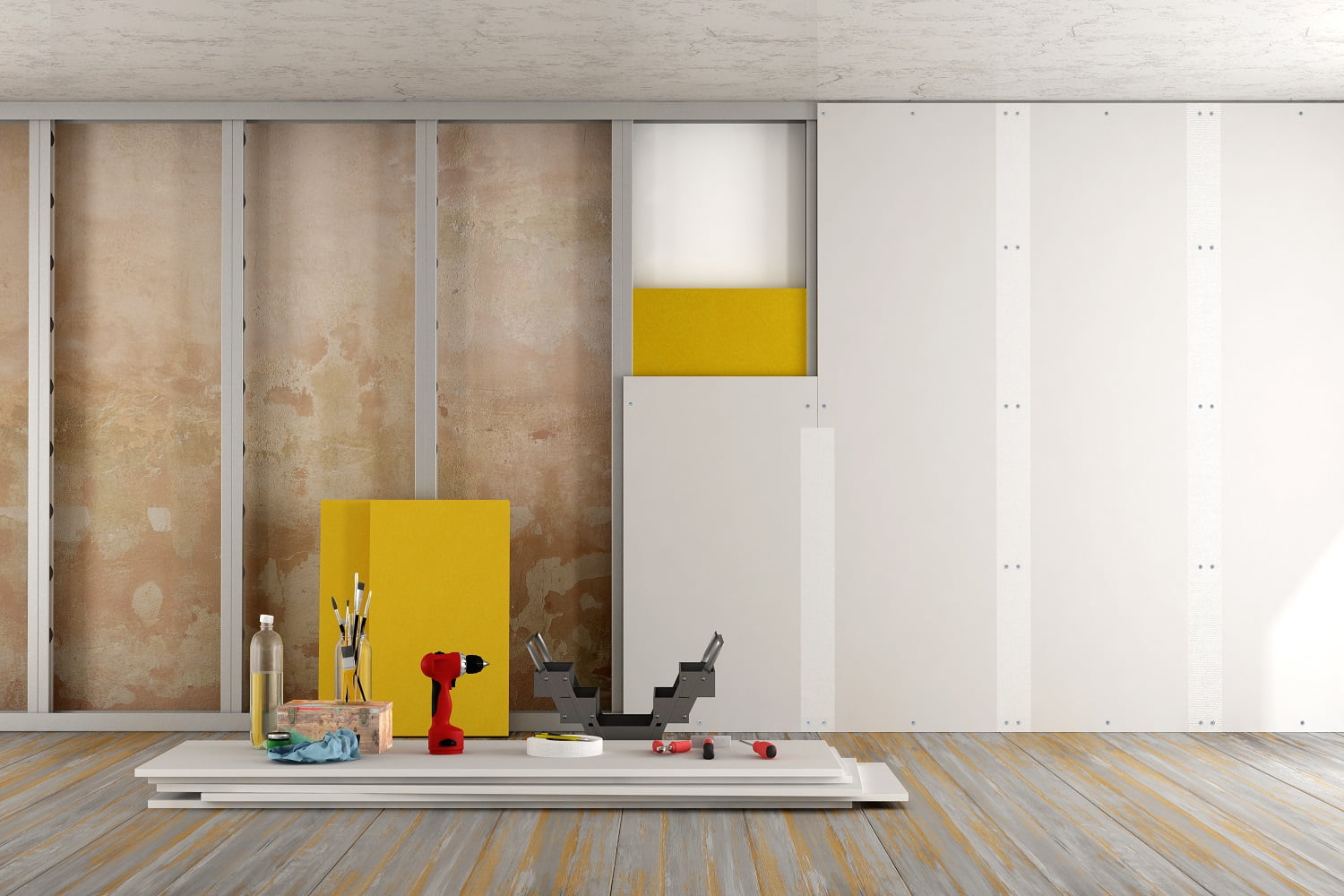 One of the top products to consider if you don't want to use drywall are wood planks. It allows you to decorate your home like a farmhouse, or you can opt for a rustic look. Therefore, it brings a degree of sophistication to your interiors while being relatively easy to use.
No products found.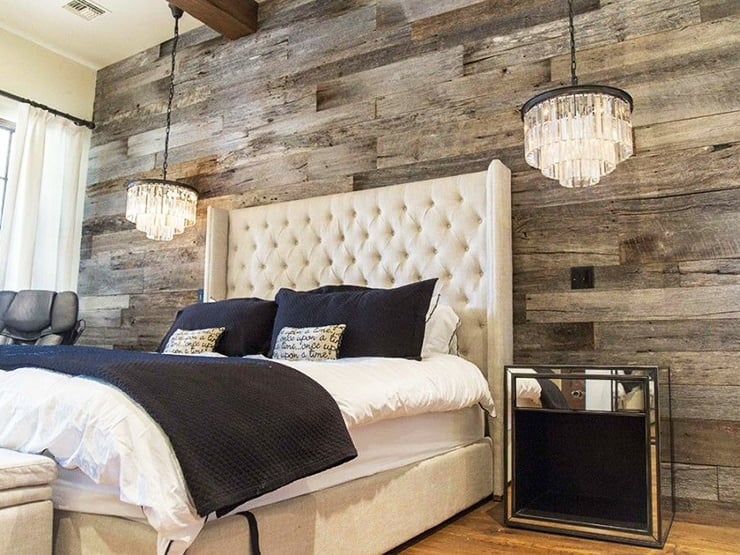 It's important to note that you must get the wood to match the rooms; otherwise, it might look out of place. The best thing to do is to choose a modern design for which shiplap is the ideal model. We found it's ideally suited to most homes given its ability to expand and contract.
Furthermore, it provides incredible versatility, and you can leave it in its natural form or paint it by mixing and matching different colors. It's easy to install, and all you need is a power saw to fix it in place. Moreover, stick and peel wood planks present an affordable option.
First and foremost, plywood brings together the best of two worlds and presents an exciting option for homeowners. It offers aesthetic beauty and, at the same time, delivers a sturdy construction. You'll love that it provides an affordable opportunity to replace drywall and is easy to install as well.
All you need is to screw the studs with or without the drywall to fix it in the appropriate place. However, you'll need to call for help as it weighs substantially more, but that's understandable given the exceptional strength it generates.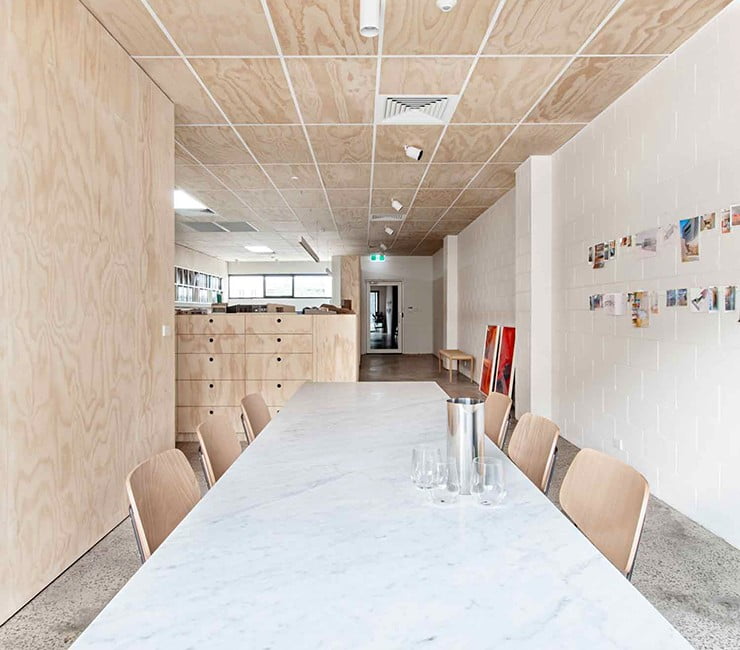 The significant reason for using plywood is that it ensures you can experiment with various designs. You can leave it in its natural condition to get a Nordic look for your home while modern models are environment friendly and promote a healthy living space.
Meanwhile, we found that you can create a faux shiplap at half the cost by cutting it into planks.
Rather than having one solid color for your walls, you can add a textured look to provide a different effect. It amps up the aesthetic appeal of your room, and that's why three-dimensional wall panels are all the rage right now. You get to choose from an array of materials, all of which produce stunning results.
For instance, some of the panels are made from coffee grounds and pottery shards to portray a unique pattern. And they are composed of authentic materials, so there's no reason to worry about harmful chemicals or other side-effects. Similarly, you'll be pleased to note that it's relatively easy to install.
They are available as tiles, or you can purchase the peel and stick version. Moreover, you can also paint it to match the interiors, making it perfect for producing an accent feature. The only thing you need to keep in mind is that regular cleaning is a necessity.
Do you remember the saying – old is gold? Our next recommendation gives your interior an antique look but with a modern twist. The benefits of using exposed bricks are plenty, and you can decorate a small portion like an accent wall or even a larger area with ease.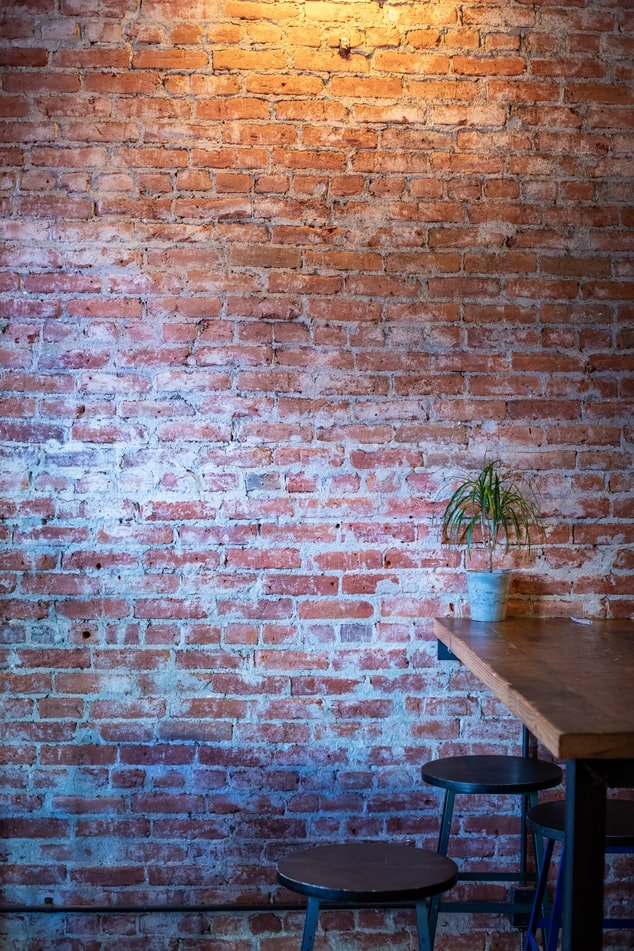 It provides a perception of warmth while no other product can match up to the textured appeal. Meanwhile, it doesn't require much effort to get it ready. All you need is to expose the wall and clean it before moving on to the finer aspects. You'll also have to ensure all gaps and holes are plugged to prevent the bricks from absorbing moisture.
Furthermore, it delivers exceptional sturdiness, and with the right maintenance, it'll last a long time. We should tell you it's a little challenging to clean bricks given their rough and uneven nature. You'll need to carry out regular dusting, but painting it will considerably reduce the need for maintenance.
Unfinished Concrete
Straight off the bat, unfinished concrete presents the ideal option if you're looking to get a modern look. While it may seem bland, concrete can create a striking appearance, provided you make the correct choices. The best way to use it is by following the formula – less is more.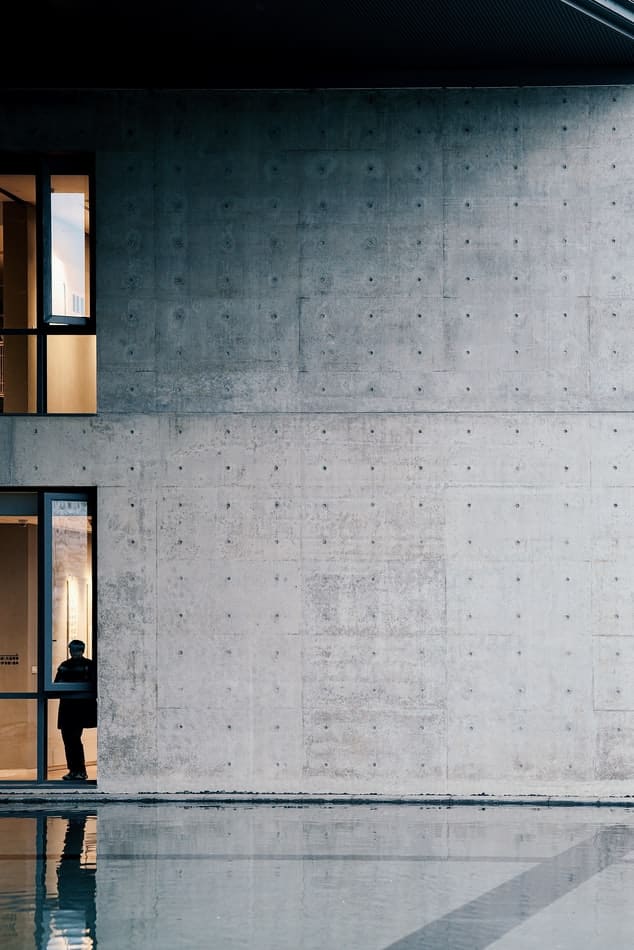 You don't need to do too much, and having an accent wall made of concrete is a great style statement. Likewise, you'll love that it won't take much effort to maintain concrete, but you do need to ensure that it's properly sealed. Also, depending on the coarseness you desire, you can opt for polishing.
Besides, you can play with various textures and choose from numerous styles to get the desired look. By combining it with specific natural elements, a concrete wall can exude a feel which is usually unmatched by other items. Lastly, it's incredibly safe, thanks to its fire-resistant nature.
Right away, you need to smear one or two coats of a thin plaster, which can be done with or without tint. The coating goes over a unique type of gypsum board called the Blueboard and provides an attractive interior design option. No surprises that veneer plaster is easy to install and offers more strength than drywall.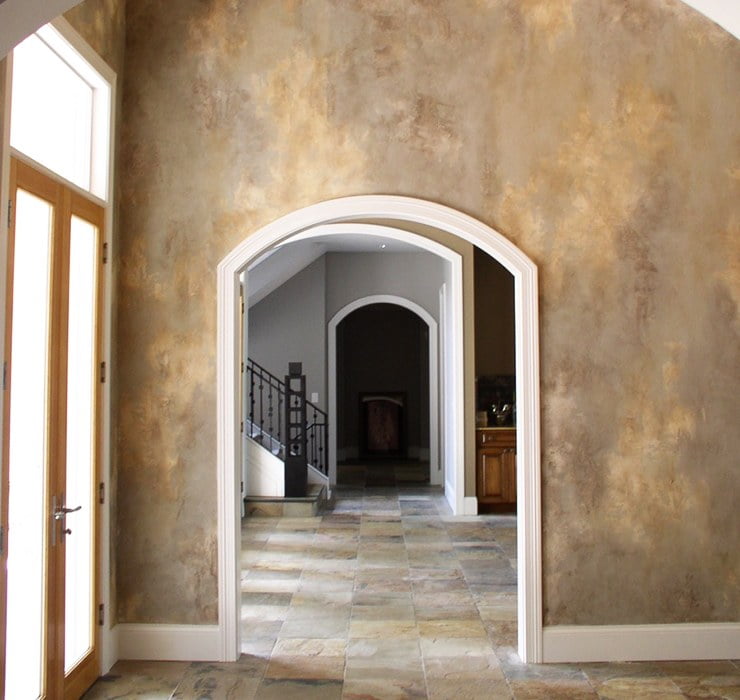 Furthermore, after the plaster sets, you have the choice of leaving it in its natural state. You can also paint it with various hues depending on the type of décor you're going for, and therefore it delivers fantastic versatility. Plus, it's water-resistant, and you won't have to worry about problems like seepage.
It saves valuable time and doesn't require much effort to install it. But the downside to using it is that you'll need professional help, and you have to complete the work in one go for the best results.
Lath & Plaster
Firstly, using lath and plaster together presents an alternative to using drywall and veneer plaster. For those who don't know, lath forms the narrow strips of wood, placed horizontally between studs and ceiling joints. Once that's done, you can move on to coating it in plaster, which is ideal for delivering a medieval look to your interiors.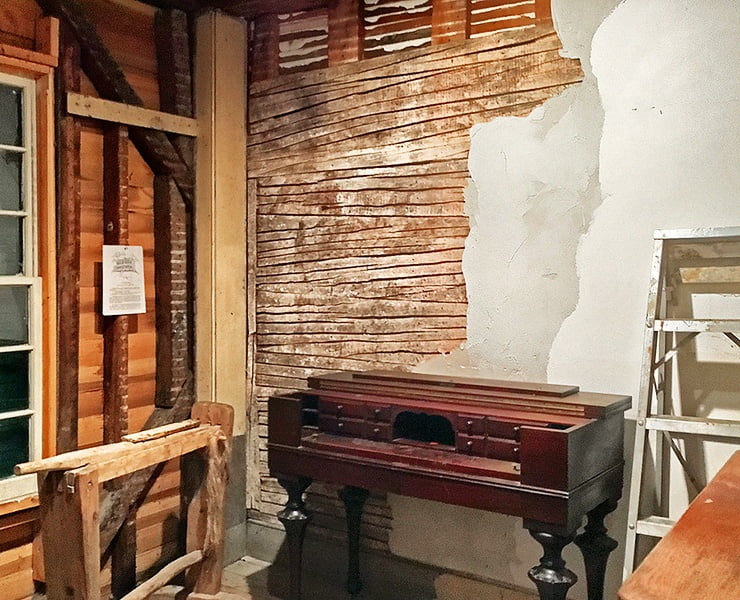 Moreover, it has the added advantage of being used with various textures to provide more vigor on the walls. It's readily available, which makes for an affordable option, and you can choose from the array of available prospects such as wood, timber, rock, or metal lath.
Meanwhile, for extra toughness and durability, we found that using horsehair improves the lifespan while making the texture stand out. People prefer it as an alternative because they can use it for curved surfaces or corners, thanks to the flexible nature.
Another terrific recommendation is sheet wood, which shares many similarities with plywood. Like the latter, it doesn't cost much while delivering a certain degree of flair to your interior designs. You get to choose from multiple wall decorations, which adds to the variety on offer.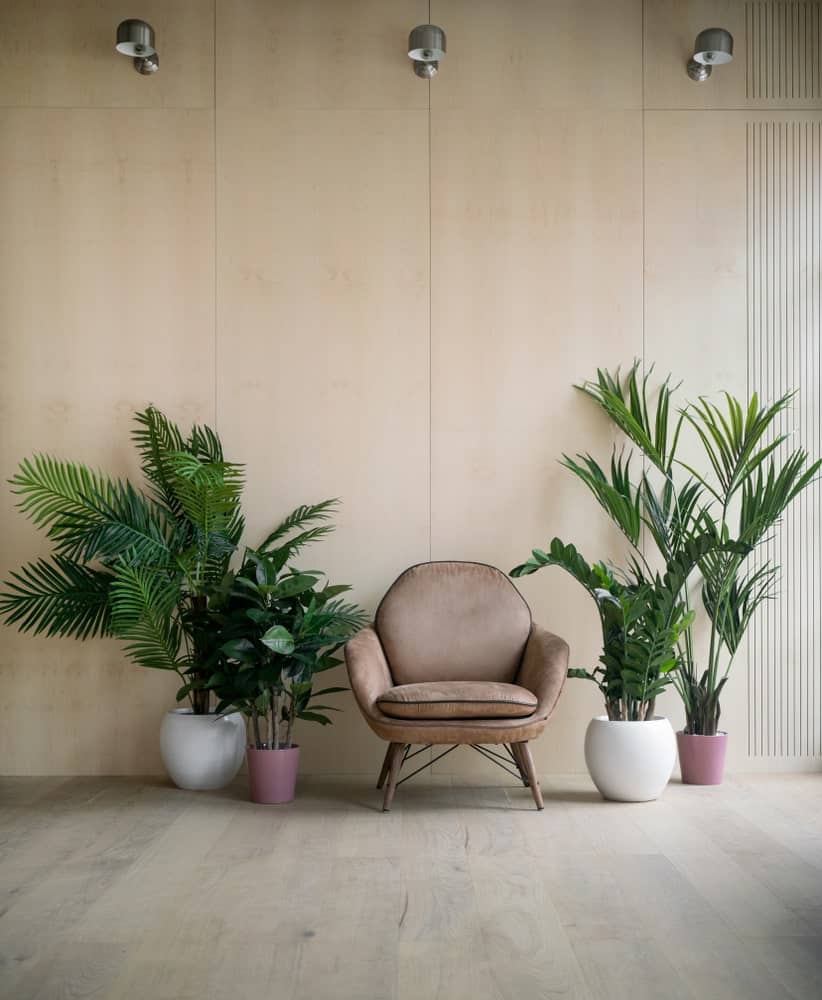 It's perfect for getting the country feel, but what's striking is the exceptional sturdiness it delivers. While plywood may come off on occasions, you won't face any such problems with sheet wood, thereby making it highly desirable. Moreover, it's easy to install, and all you need is a power drill or screwdriver.
Remember to guarantee there are no cracks and take your time when it comes to shaping it. It's crucial to ensure the measurements are precise, and once the installation is over, it's easy to paint and match it to your interiors. As a result, it's highly beneficial and doesn't take much effort.
Cement Board
First and foremost, cement boards can be used across all the walls of your room to produce something called brutalism architecture. There's no need to be afraid; it means your room will comprise many right angles and flat surfaces along with concrete. It, therefore, provides a classy look to your interiors as well as excellent durability.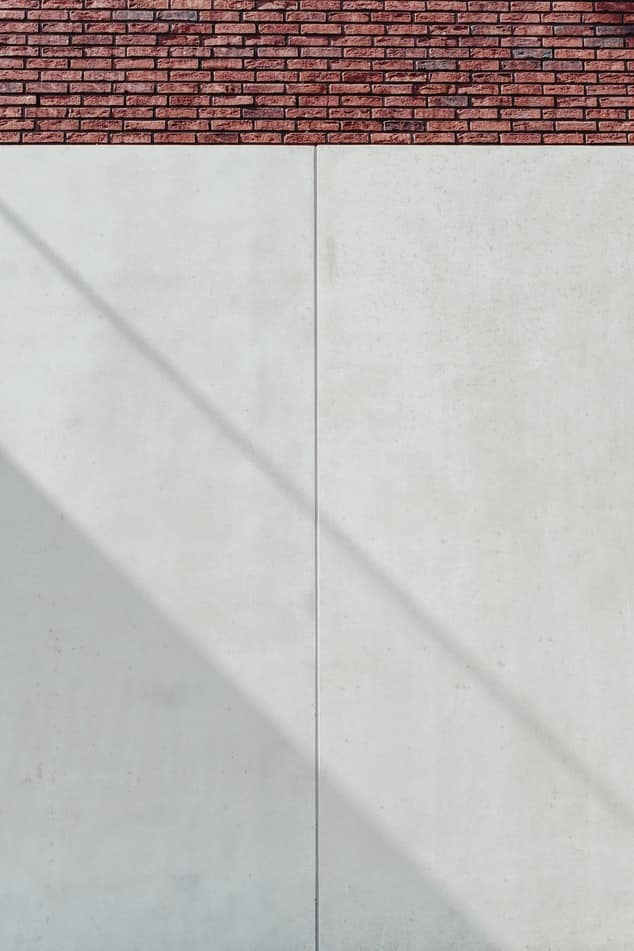 We suggest using it for one of the walls before deciding if the design needs to be replicated on the other surfaces. The main reason is the price, and since it's slightly costly, it's better not to go all-in with your first try. It would be best if you took your time rather than having to compromise.
Meanwhile, it works wonders in areas with high moisture content and is therefore susceptible to mold. It'll please you to note that if you have a staircase, then the cement board forms the most suitable background to make it stand out.
If you're looking to redecorate your garage, then we suggest you give the pegboard a try. It has several advantages, one of which is to provide an eye-catching background. Whichever room you choose to install it, ensures it gets plenty of light. It's because the pegboard helps to brighten up the room by reflecting the light.
As a result, you won't need to invest in any additional light features, which reduces the cost. We were impressed by how effectively you can space out the hook holes to get the desired storage space, making it highly convenient. And, thanks to the extraordinary strength, it allows you to hang the heaviest of objects without any hassle.
You can decorate your room in a multitude of ways, which speaks of the variety on offer. Plus, it's easy to install, and all you need is to screw it into the appropriate spot, followed by coloring the screws to render them invisible.
For starters, cork boards have several similarities to pegboards, making it another exciting option for future homeowners. It provides an easy installation enabling you to implement any random spark of inspiration that may crop up. Consequently, it's ideal for various types of designs to offer a striking appearance.
You can easily hang up photos or use thumbtacks for your favorite objects but keep in mind that it can't bear too much weight. It's one aspect where it misses out; however, it isn't a significant concern, and all you need is ensure the object isn't weighty.
Furthermore, it naturally offers a range of choices for you to consider. Corkboard has multiple colors, thickness, and numerous sizes of cork chips adding to the versatility. It mostly comes in handy to light up a room, which brings about a feeling of warmth. As a result, it acts like a natural insulator that you're guaranteed to love.
Wahoo Walls
It has a funny name, and working with wahoo walls is equally exciting as well. If your original wall is made of concrete or cinder, you can provide a coat on top of the existing wall without any difficulty. We should also let you know it's a by-product of the basement wall finishing system, which opens up many opportunities.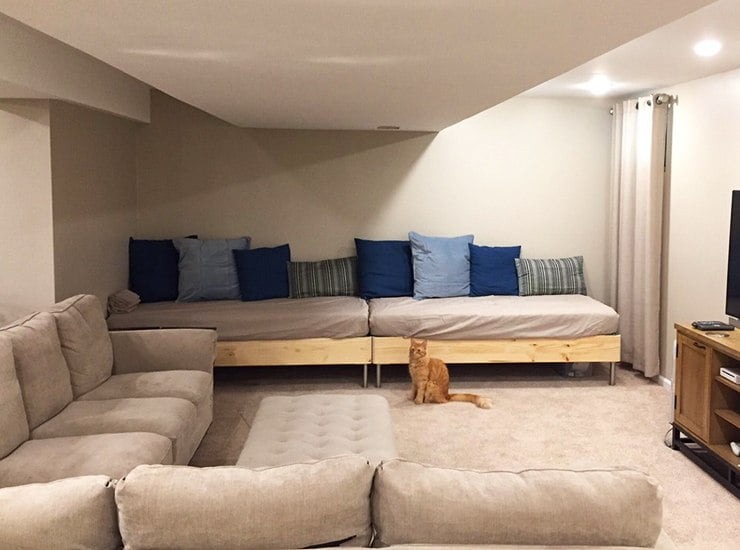 Furthermore, it bears the closest resemblance to drywall while proving to be an affordable alternative. You need to plug any possible gaps or leaks and then redecorate the wall to match the surroundings. The significant advantage is its moisture-resistant nature, meaning you won't have to worry about any recurrent leaks.
Additionally, the installation procedure doesn't require you to use screws, thanks to the panels that click together and form a tight fit. But if you want, you can use glue for more reliability. Finally, you've got the option of coloring them in various hues, which delivers fantastic output.
Reinforced Fiberglass & Gypsum Panels
Right away, reinforced fiberglass and gypsum panels mimic the appearance of drywall, but you get much more versatility in your choices. The durability is on full display, and it's built to last a long time, thanks to the scratch-resistant nature. It, therefore, bolsters the sturdiness and ensures the material won't be damaged easily.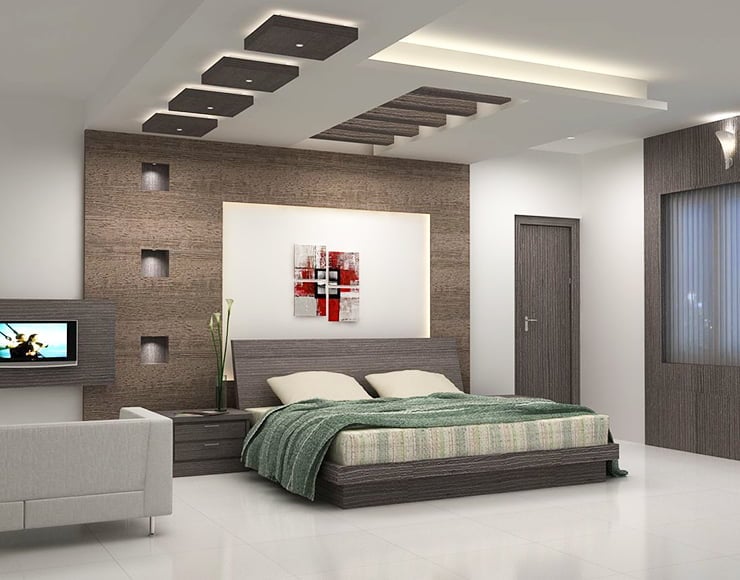 In that regard, we suggest you don't need to use plywood at all due to the incredible strength. As a result, it's cost-effective and falls well within your budget. You can effectively cover the wall from corner to corner without having to compromise on any aspect.
Meanwhile, it offers protection against mold, a common complaint with drywall, thereby proving extremely reliable. We also found it's the ideal surface to implement a second 3D layer to amplify the room's ambiance. And you can paint it with different hues to get a stunning appearance.
Have you ever looked at wavy metal sheets on rooftops? Now, let us tell you it provides the ideal design for you to decorate your rooms. Those sheets are corrugated metal, and you can use them to get a wavy texture on your walls. The only thing we advise is don't use it on all four walls or even on large surfaces.
In that regard, applying it on an accent wall will give you the ability to gently take it off if you wish to redecorate in the future. Meanwhile, the installation is easy and doesn't take much time. You need to screw it into the studs and make sure it isn't wobbly.
However, you'll need help when it comes to cutting it down to size. It requires precision, and for that, you'll have to use metal shears, table saws, or circular saws that include a blade specifically designed for the purpose.
Vinyl Sliding
Firstly, it's a highly underrated option, and we assure you'll get fantastic results if you decide to opt for vinyl sliding panels. It has received mostly positive reviews, thanks to the easy installation that makes it suitable for all age groups. Moreover, we suggest you use it with tongue and groove panels to make work more manageable.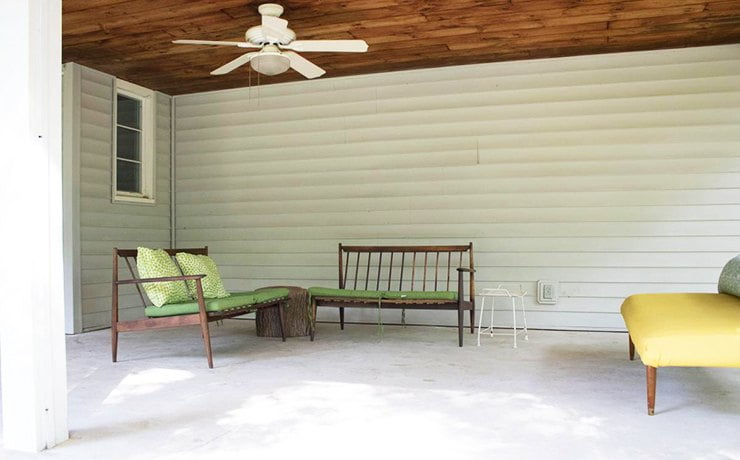 The panels include a locking mechanism to ensure you can reliably lock it in place. All you need from thereon is to carry out regular maintenance and check if the screws are coming loose. Plus, you can also opt for plastic panels that cost less but offer exceptional performance.
You can attach it to plywood, which provides an easy to clean surface. Similarly, it's weather-resistant and can withstand gusts of wind and rain. In that regard, it delivers the best results if you use it for open-air patios and other outdoor structures.
Plastic Panels
Straight off the bat, plastic panels provide several advantages, foremost among which is the ease of use. It requires you to lock it in place, and it'll effectively cover up the damaged area of your drywall. It won't take much time for you to hang it up while offering excellent variety.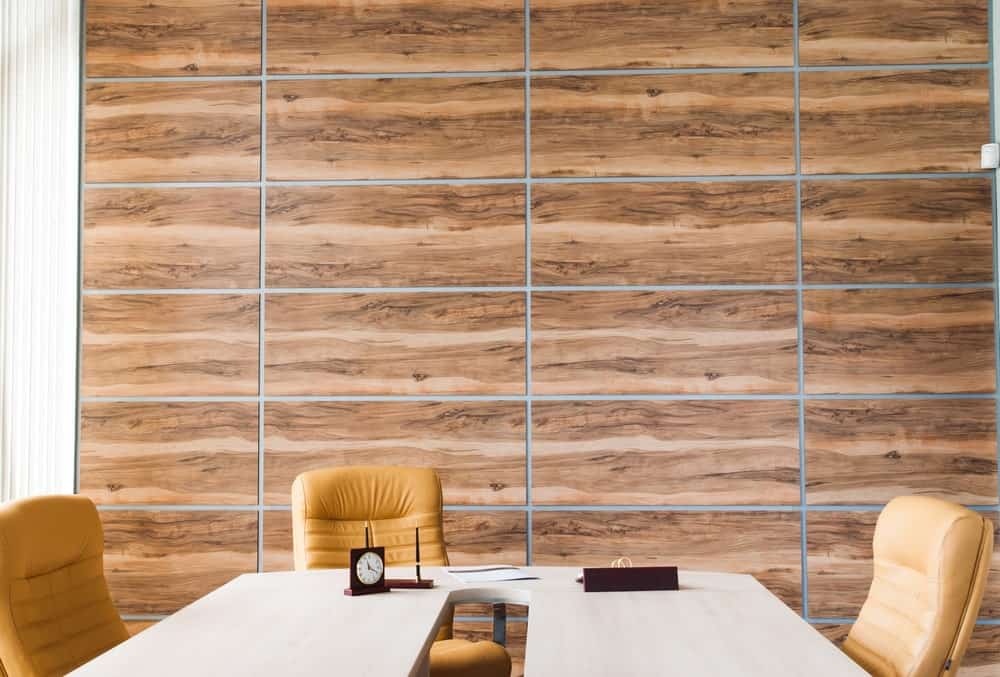 Among the different types of panels, if you're looking for a cost-effective option, you can opt for the groove and tongue paneling, which also works with other materials. You can clip it on or screw it to the appropriate spot, depending on what's convenient. Moreover, placing them over the studs delivers a suitable solution.
It'll please you to note that the panels are easy to clean, which reduces the need for maintenance. It's also resistant to mold, which speaks highly of the sturdiness and its ability to last a long time. You can, therefore, use it in rooms that experience a lot of moisture.
Basement Wall Finishing Systems
First and foremost, the basement wall finishing system uses non-organic materials that can dry quickly in case of flooding. It resists basement moisture and protects the texture of your walls for long-lasting results. As a result, it's the perfect alternative for drywall and offers numerous other benefits.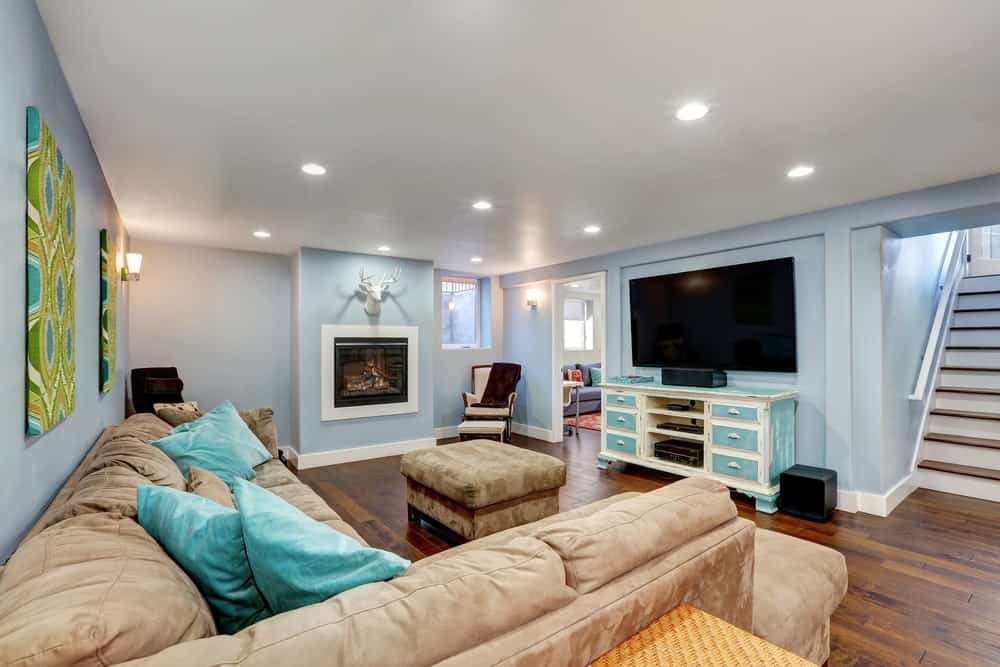 You get excellent insulation, which is essential since basements are situated underground. It gets difficult to control the temperature and so the wall panels are incorporated with built-in insulation. However, there are a couple of downsides to using it, such as the price, which is relatively high compared to other materials.
You need to be careful and make sure it fits because they are pre-cut and occasionally pre-designed. We also found that the system only compromises the wall paneling, after which you'll have to install the suspended ceiling along with the flooring.

Final Words
We've reached the end of our guide, and hopefully, you've got a better idea regarding drywall alternatives.
It would be best if you didn't have to compromise while making your future home, and in that regard, you can choose from the various materials on offer to get cracking results. While specific rooms like the basement require a different approach, you can design your interiors with a modern or antique look.
So, before signing off, we've narrowed down the top products in different categories to ensure you can make an informed decision. It's ideal for the best overall performance to opt for Wood Planks, which provide great variety. Apart from that, you can use plywood for an affordable option while Textured Wall Panels lend a modern touch.
It's over to you now, and we suggest you play with your imagination to make your home stand out. That's all the time we have. Take care and ciao!
Related Articles
11 Best Drywall Patch Kit to Consider Today
43 Insanely Cool Basement Bar Ideas for Your Home
10 Best Paint Primer For Drywall
What's Wrong With Your Drywall?