To seek inspiration is simply beautiful, we get the chance to feed on one`s creative thought process, we get to cherish a creative, pure way of thinking materialized through a noble mean of expression, we see things from another perspective, we see objects, landscapes, people viewed through other filters, observed through different lenses, this super insight opportunity lead us to the construct of a list that contains 99 insanely smart, easy and cool things to draw, basically world` best drawing ideas; all in one place; they have been curated piece by piece from millions online.
The drawings below range from one-line stroke pieces that portray half a silhouette to detailed mandalas and caricatured creatures that will go beautifully in a doodle. Cast a glance over the gallery and let your mind be awe-struck with inspiration, these are seeds for your imagination, they will present different techniques to splendidly represent what your mind finds interesting.
Easy and Cool Drawing Ideas  
1. Draw a Small Happy World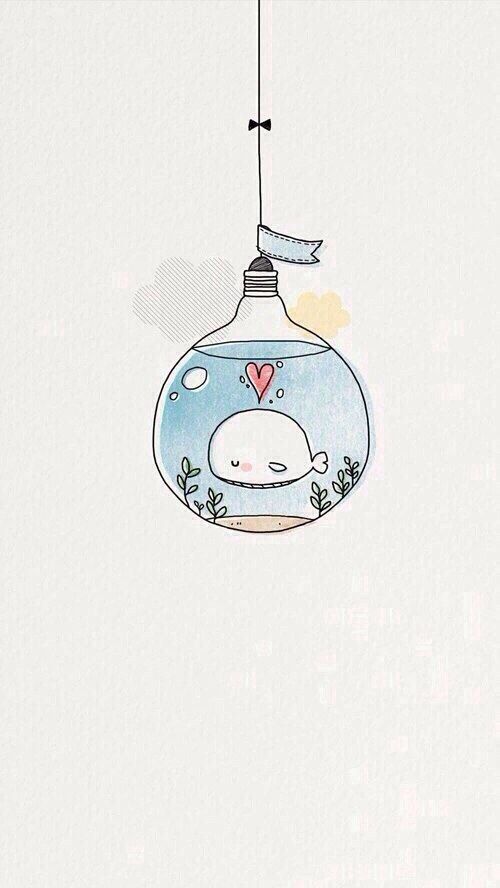 How often do you find your imagination wonder into make-belief places that you would love to be part of ?
Creative mins often imagine swimming with the dolphins, flying as high as possible or seeing the Earth from outer space, one creative mind portrayed where he feel peaceful above, in soothing water, where nature is quiet, still, splendid.
Source Unknown
2. Natural Coziness at its Best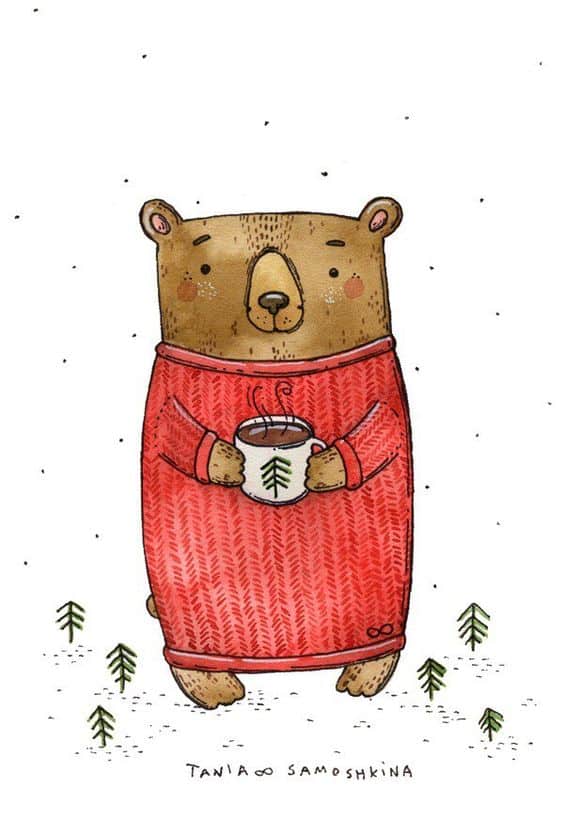 Christmas is here and a few design motifs such as bears, a hot chocolate, cool mugs, Christmas evergreen trees and comfortable ugly sweaters are greatly contributing to this awesome celebration. Get creative and use them to shape your next customized postcard, the brilliant results will definitely be rewardful.
via vk
3. Simplify Your Design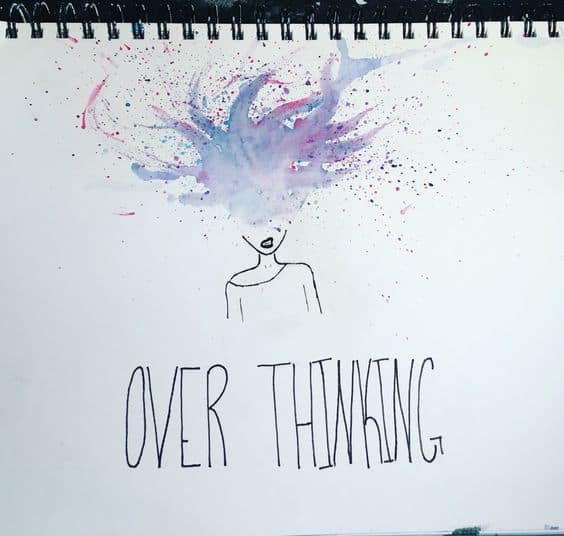 Simple drawings can be easily intensified creatively through simple means, sometimes you simply do not need detailing, you need color and spontaneity, as in life.
via Pinterest
4. One Colorful Inspiring Light-bulb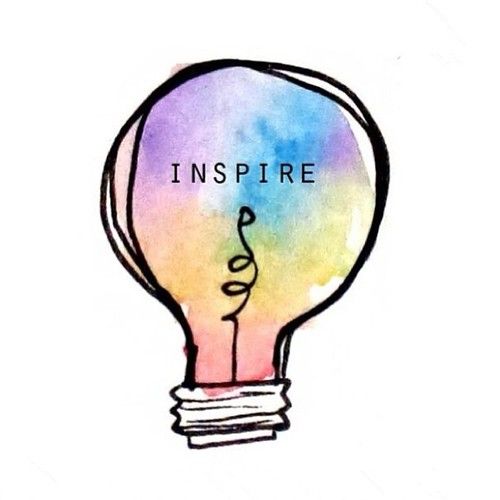 A creative idea often lights our mind with a great array of colors, something new and original never seems to come incomplete, bland, black and white but on the contrary, vivid, alive, filled with enthusiasm.
5. Draw a Kitty in a Christmas Tree Costume
One can picture his favorite item, pet, landscape, whatever it is, combined with a seasonal motif, Christmas will be here in less than three weeks and the a winter-motif combined with one element that you greatly care for can shape a splendid personalized Christmas card.
via vk
6. An Elephant and a Rabbit Flying Balloon Hearts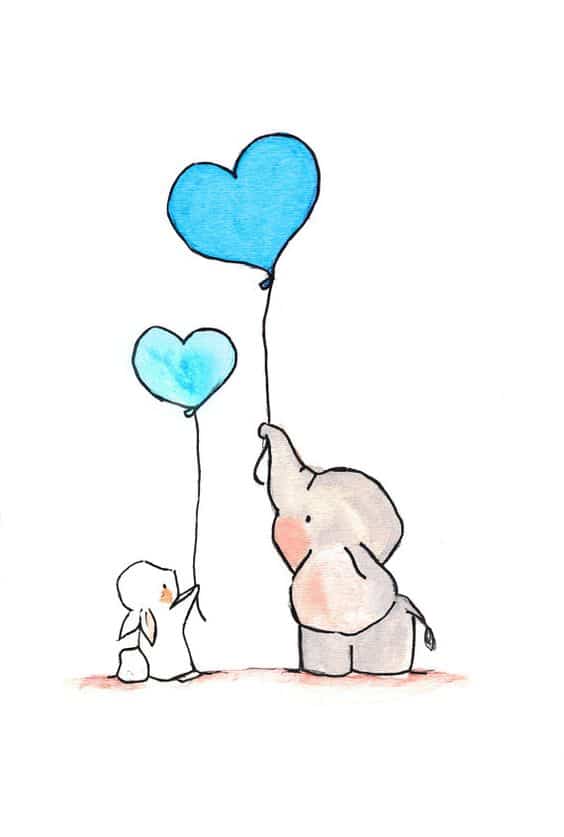 Little things shape the world as we know it. Moments of tenderness, peace, laughter, all are part of world; trying to capture such pieces of joy has been a life-long goal for many artists around the world and even the attempt brings joy many state. Give this pursuit  chance.
via etsy
7. Hot Air Balloon Ran byFlowers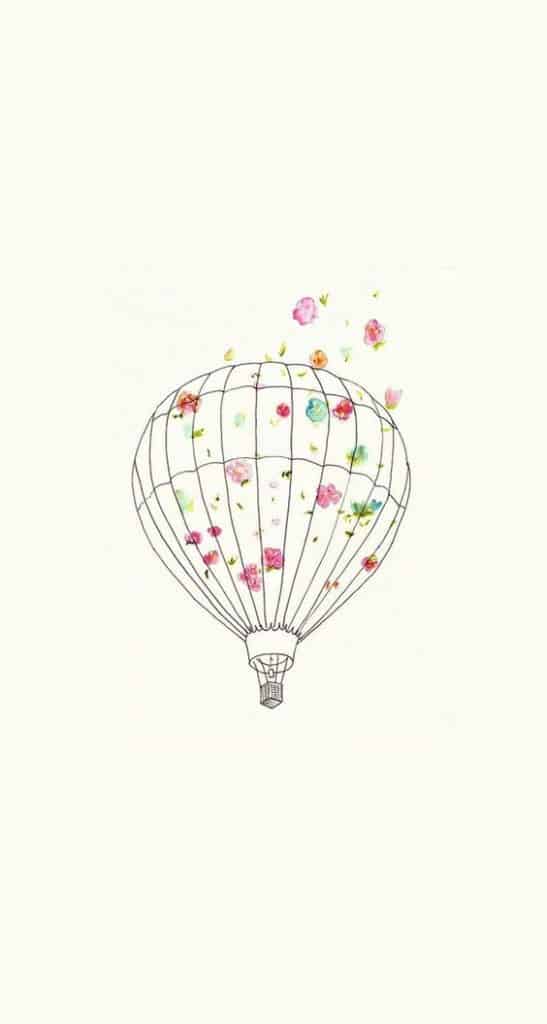 Floral motifs go hand in hand with simple liner lines, they have a sensible balance between them that works brilliantly.
via Pinterest
8. Immortalize Your Mind in the Clouds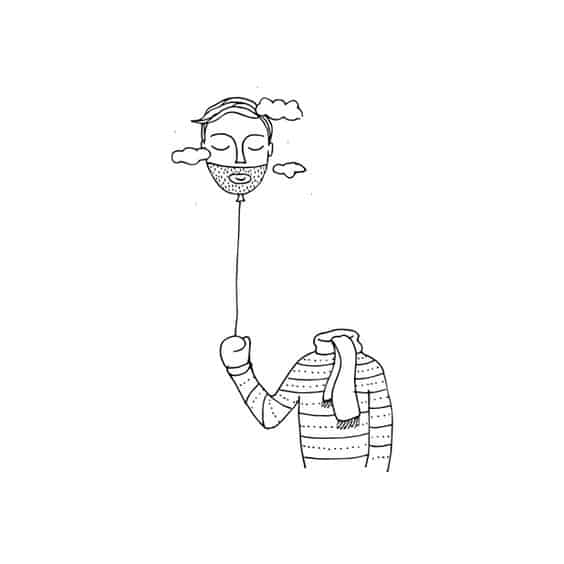 A simple and easy drawing ideas that accurately portrays the mind of an artist in the creative process; he tends to get away from the physical love to comfortable or unconformable imaginary place, happily lead by the creative drive.
via inagblog.com
9.  One Cone and his Ice-cream
They do, they make a great item, they complete each other for a greater purpose !
via weheartit
10. Elephant Flying up on a Balloon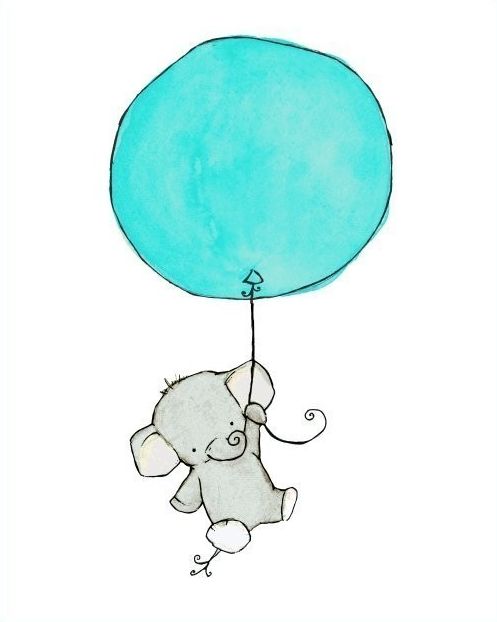 A happy drawing idea born from a joyful state of mind.
via Pinterest
11. Soap Bubbles, One Rabbit and His Elephant Friend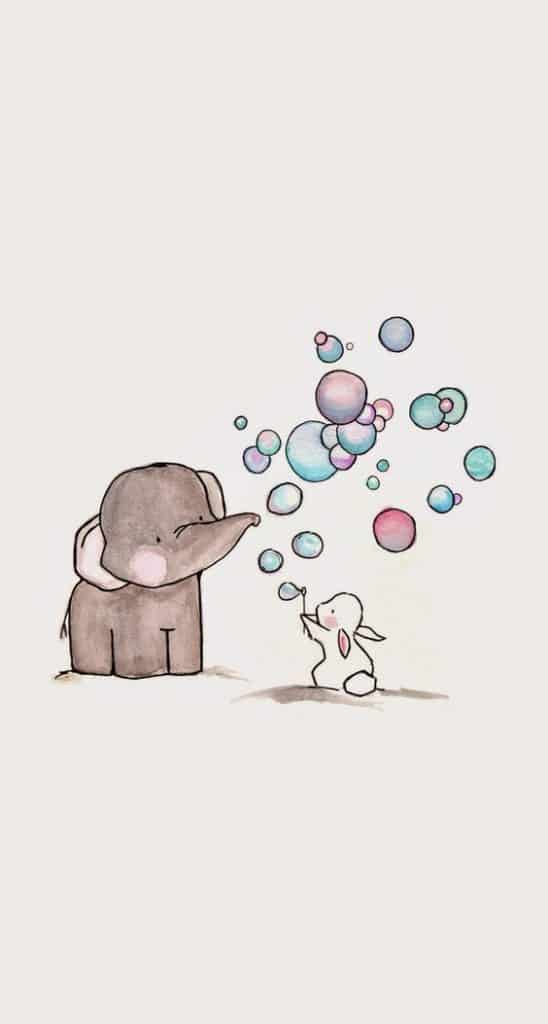 As in life, teams win the game, teams win the long run, see how beautiful and pure the idea above is.
via Pinterest
12. Portray the Beauty of the Mountains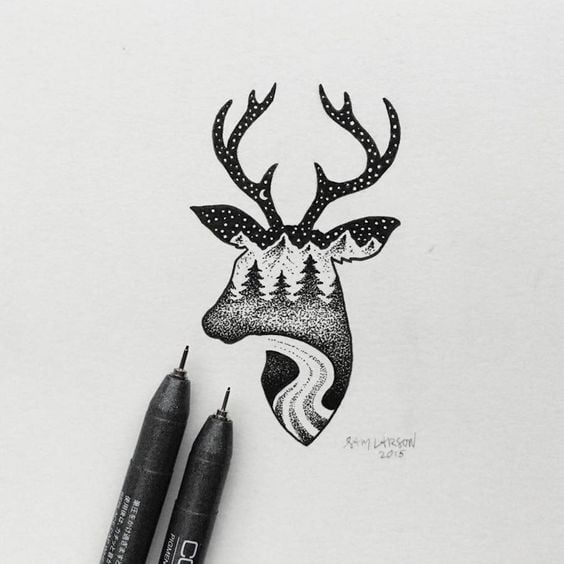 All you love in one place, the road towards the mountain, its hills and forests, its peaks and starry sun, all in the shape of beautiful creature that inhabits this world.
via Pinterest
13. Wishes in a Dandelion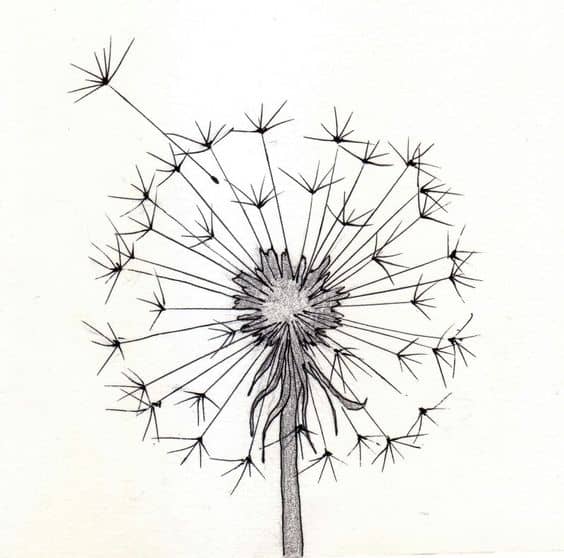 This represents the seed of so many dreams, the hopeful joy in simplicity.
via Pinterest
14. Peaceful Tranquility in Camping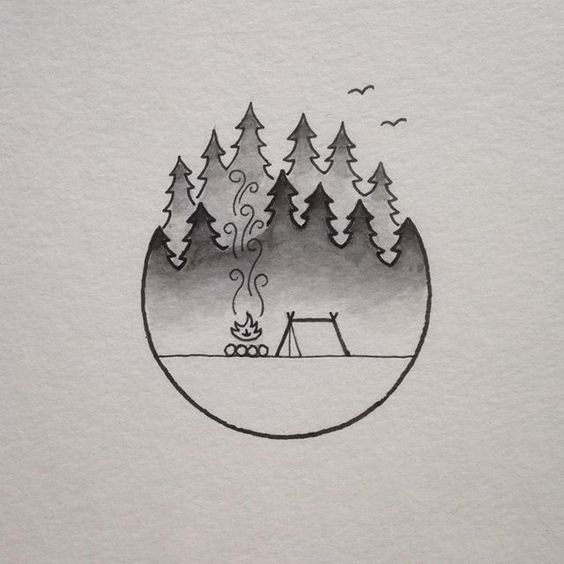 via instagram
15. One Adorable Little Creature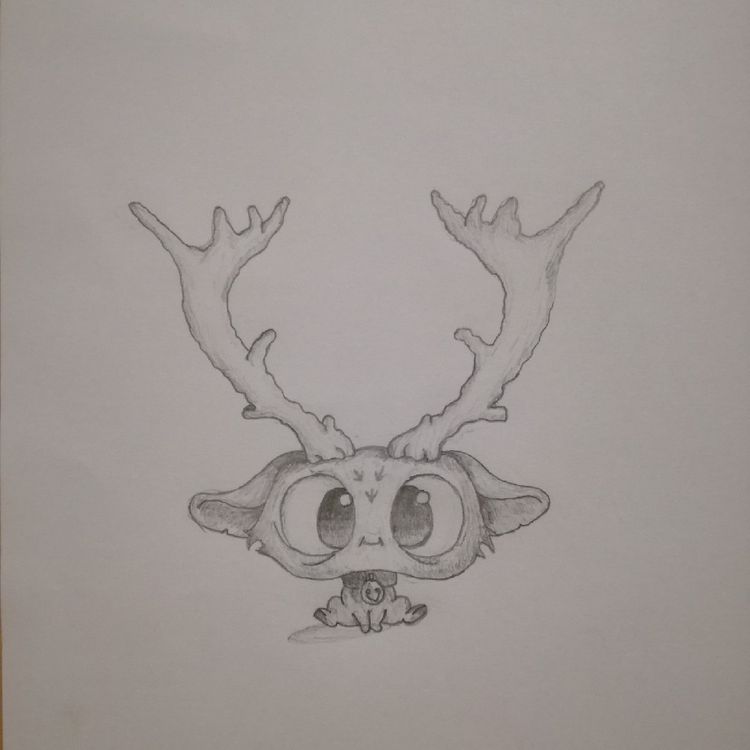 Doodling funny creatures is a game that will never stop, no matter how the world progresses it will come natural for us to doodle lovely creatures !
via Pinterest
16. The Knowledgeable Lady Ostrich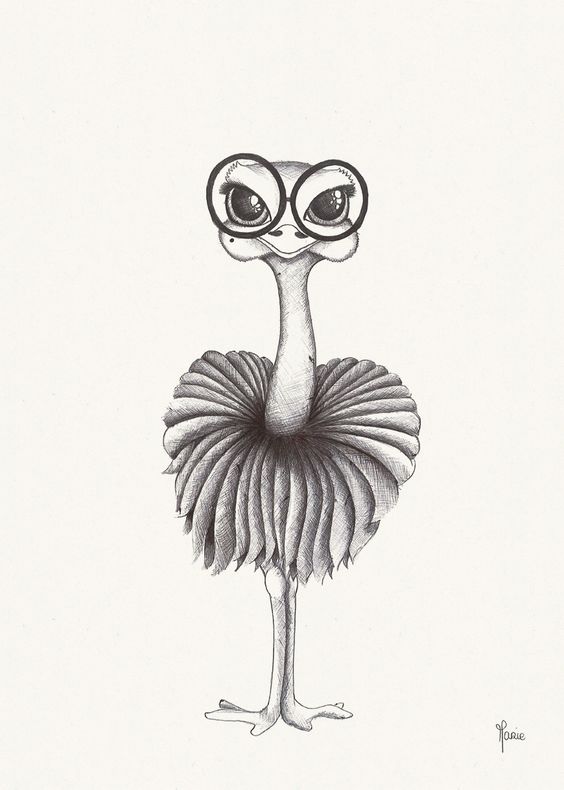 17. Draw an Adorable Turtle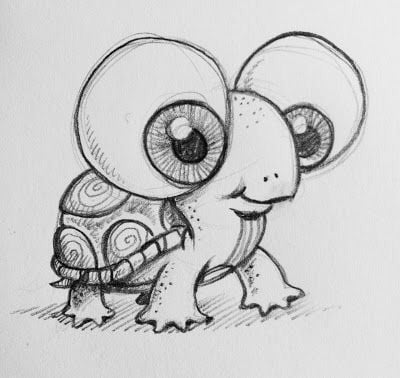 A turtle with over-sized eyes can translate into cuteness overload.
via Pinterest
18. One Baby Crocodile Can Win The Day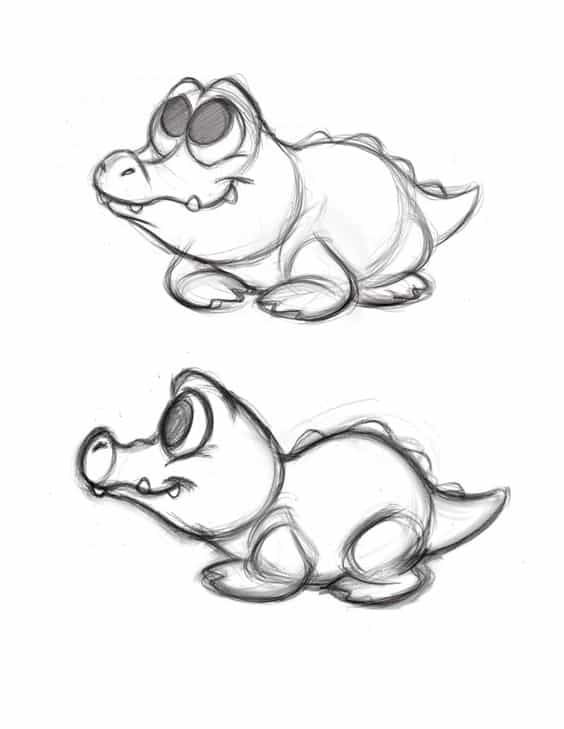 A baby crocodile is definitely not scary but a beautifully inspiring way to represent powerful creature in the animal reign.
Source Unknown
19. PIzza Pick Up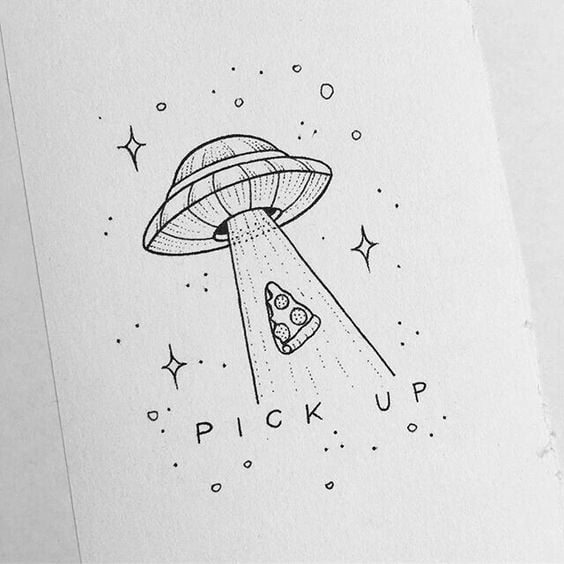 Pizza is loved by many and one can imagine that it is not only delivered but also picked up, one can imagine that the world`s most popular food will be one of the first thing introduced to Alien life, or maybe they will simply pick it up? Does it need introduction ?
via Pinterest
20. One Small Earth Worm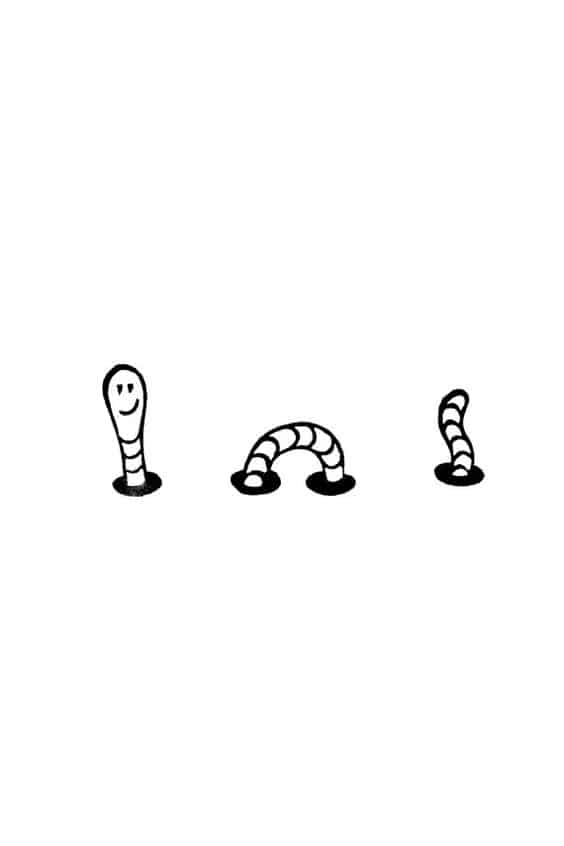 Probably inspired by the old Nokia "Snake" game, the earth worm above is nothing but inspiring, one can imagine his path along a notebook.
via etsy
21. Curious Bunnies Looking for Smiles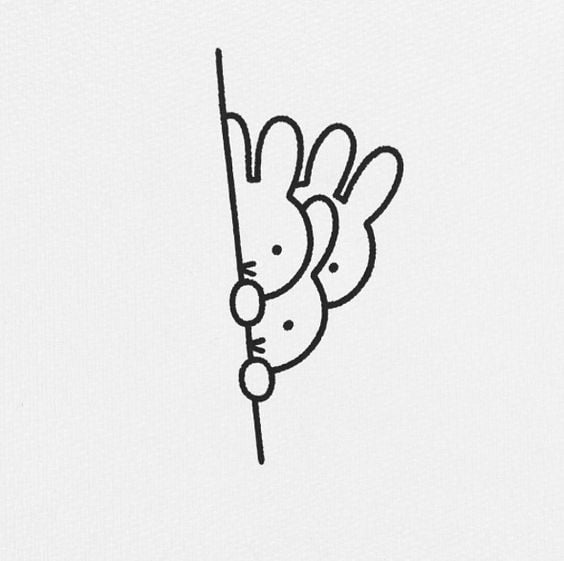 These curious rabbits can make a great notebook decoration, whether they`re drawn on the beginning of a new lesson or on the cover in great detail, they will sure surprise you with a smile every now and then !
via Pinterest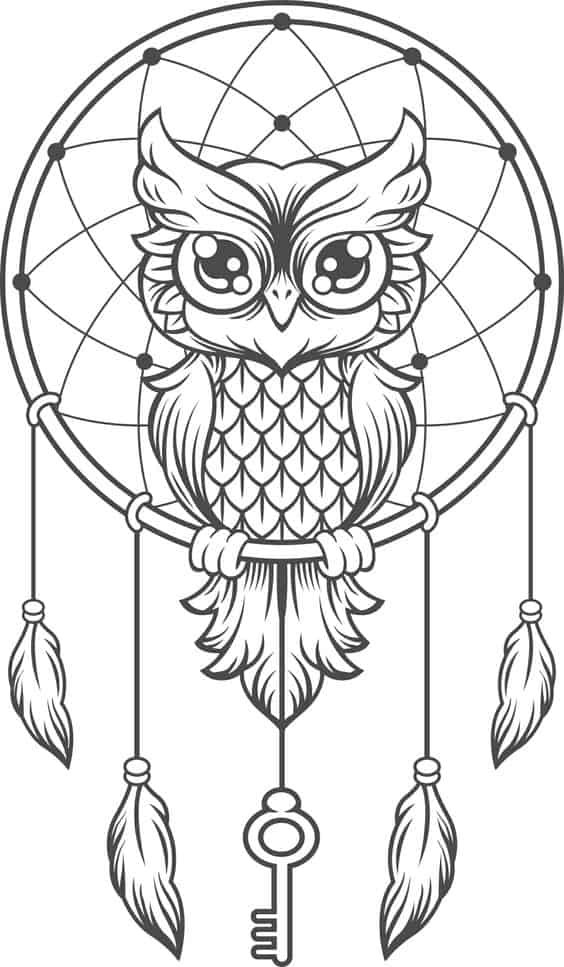 Dream-catchers have inspired a movement and so did owls, both are majestic, mystic, interesting to say the list.
via Pinterest
23. A Hero in Disguise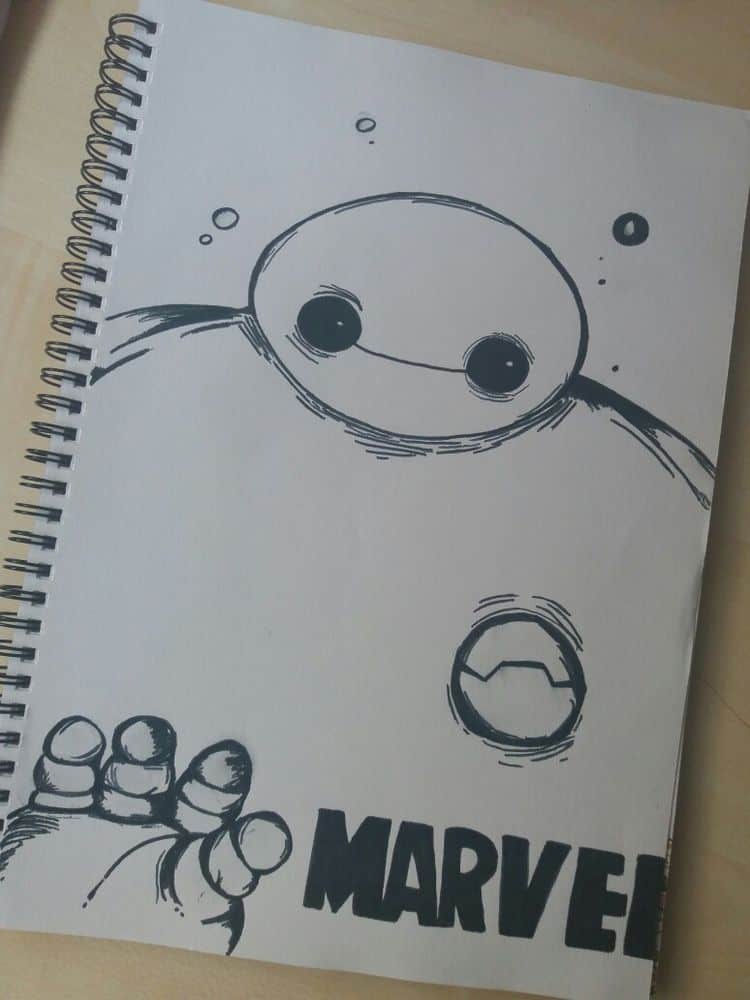 Hopefully this curvy giant resonates with you.
via Pinterest
24. Day and Night in the Mountains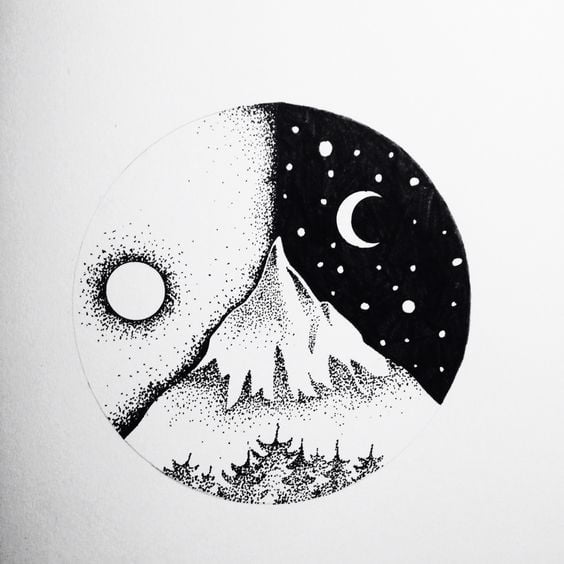 We all have two sides, sometimes, both are beautiful.
Source Unknown
25. Splendid Mandala Doodling Can Soothe Your Nerves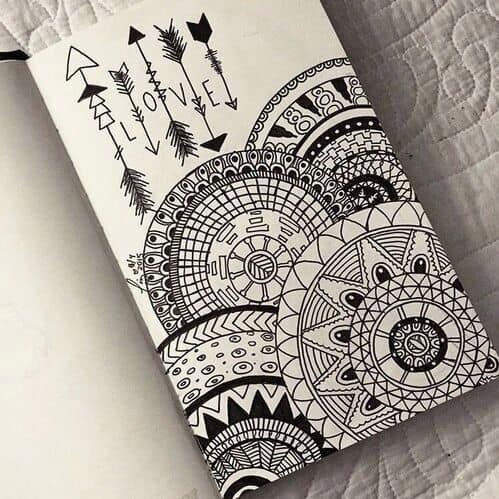 An easy way to loose yourself between lines that you organize freely, in the bigger picture, a great design takes shape.
via favim
26. Do Not Wash Away the Colors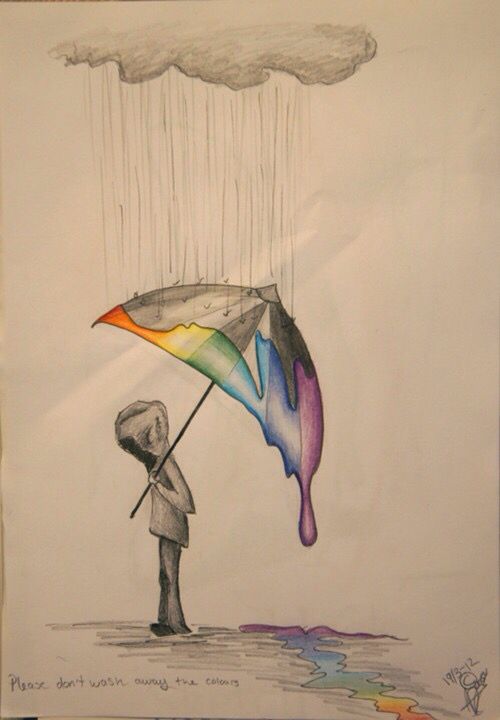 Time does that, it washes away color, if you let it. You have to keep you head high, you need to keep moving forward and smile everyday, having a blast with color, laughter, joy.
via Pinterest
27. One World in a Light-bulb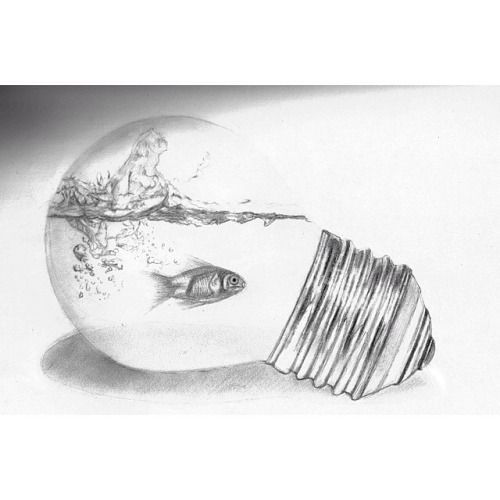 We often feel like we leave in an aquarium yet the world is immense and full of opportunities beyond the boundary set by the glass; the glass is fragile, it can easily shatter and while that is a scary thought, it is tempting, often people choose not to break the glass, the boundaries therefore remain.
Source Unknown
28. Draw a Your Musical Happiness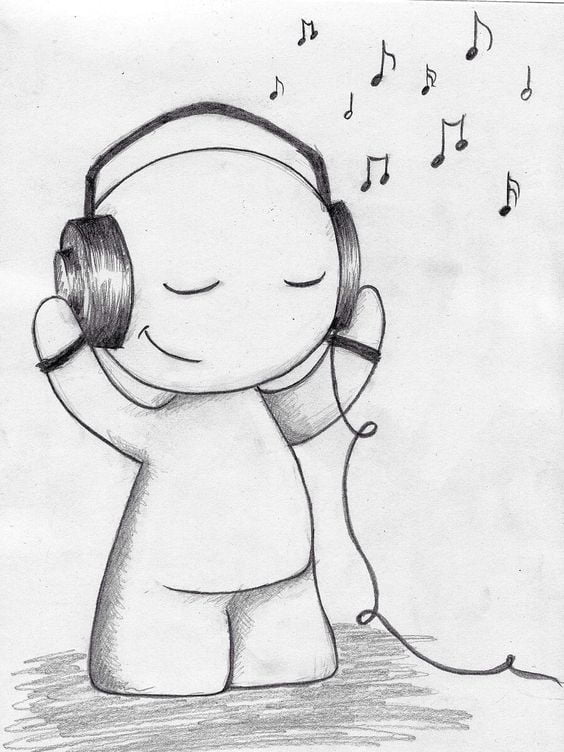 Music is happiness in vibration, one cannot devote sufficient drawings to its awesomeness.
via Pinterest
29. One Tree, One Island, One Boat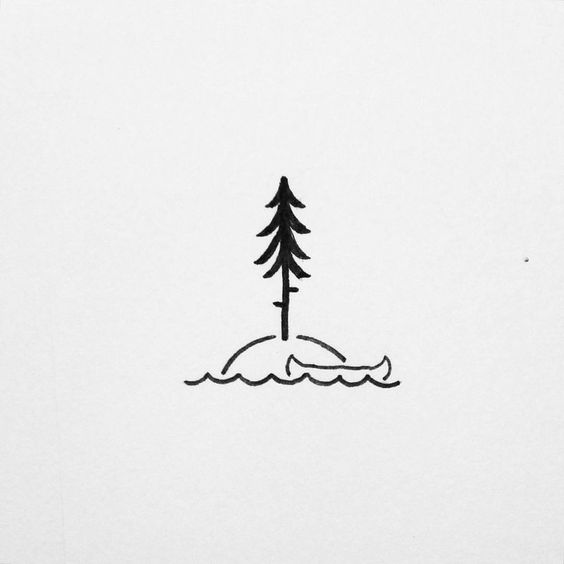 via instagram
30. All Good Things are Wild and Free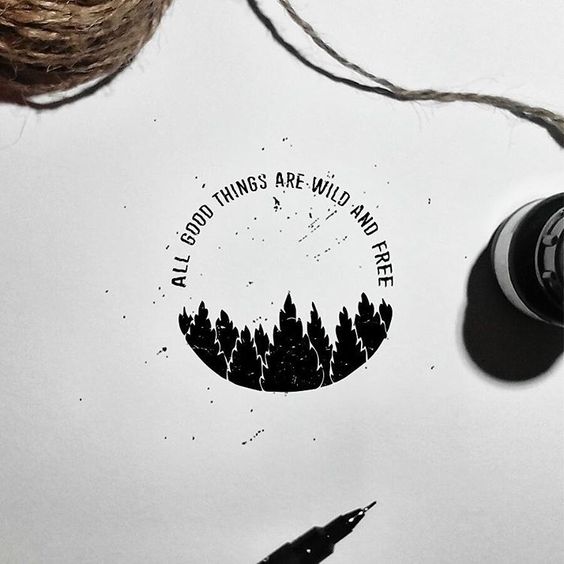 One ought to set in their pursuit without loosing itself in the process.
via instagram
31. Make a Wish, Draw a Dandelion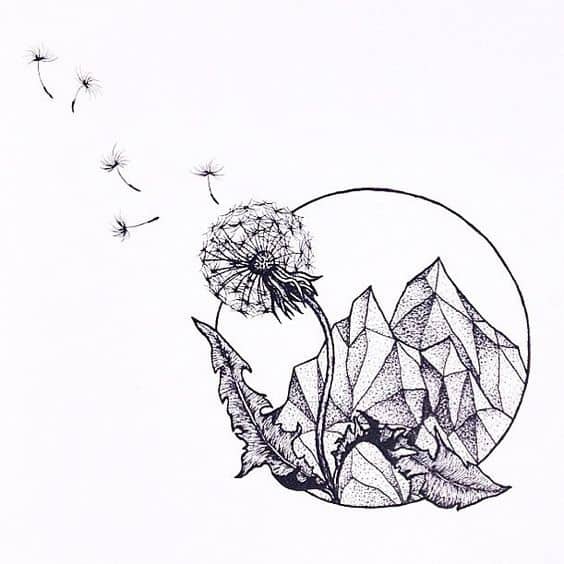 A beautiful medallion that depicts a dandelion in an arid, rocky landscape, the dandelion survives and flourishes.
via instagram
32. Portray an Architectural Icon as You See It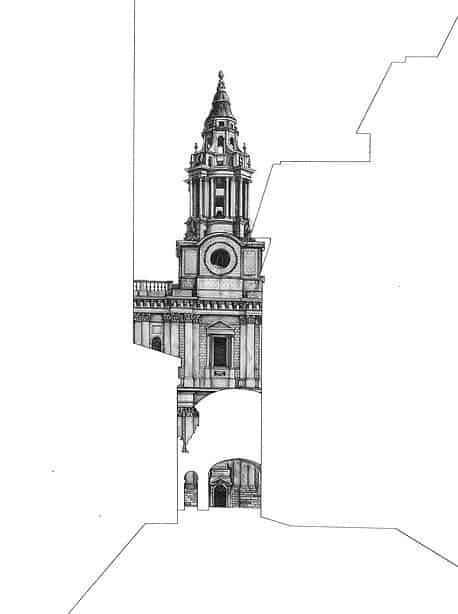 33. A Soul in a Bottle, Happiness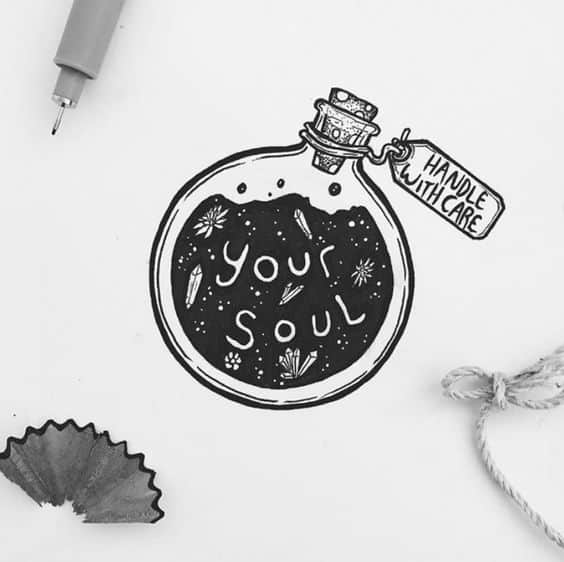 34. Describe Your Creative Nature Through Drawing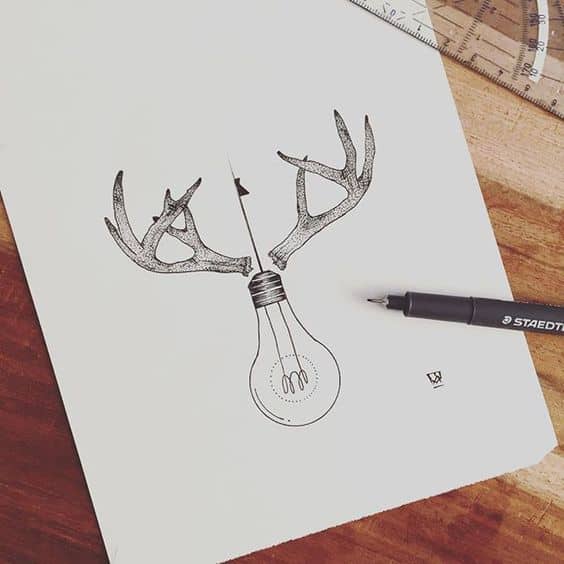 via instagram
35. Draw a Happy Landscape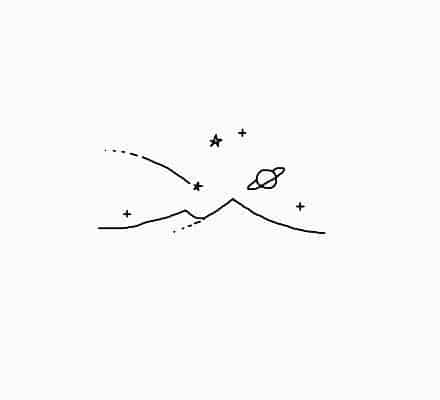 A few lines make it, a few lines define it, you know what it will contain, you decide what it makes a landscape or a happy landscape, you shape realities as an artist.
via Pinterest
36. Two Peaks, One World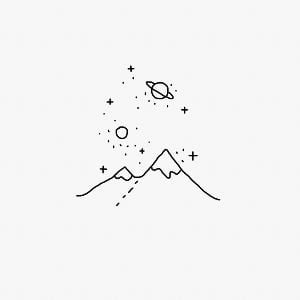 For some the mountainside may represent everything, the place where one goes when hes need peace, tranquility, a place where one simply evades the chaotic urban world. The stars and the planets are the ultimate frontier for many dreamers, they are in our grasp yet far away.
37. Flowers in a Bottle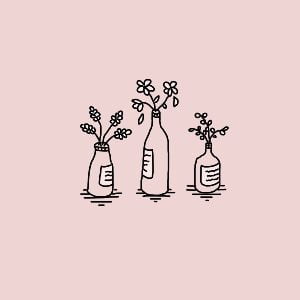 A happy mind can imagine the beautiful in so many forms, how often creative DIY enthusiasts use up-cycled glass bottle to emphasize the beautiful naturalness of a flower and how often does that lead to responsible, sheer beauty? A few lines can immortalize this extraordinary simplicity,
via Pinterest
38. Draw a Mason Jar That Contains an Universe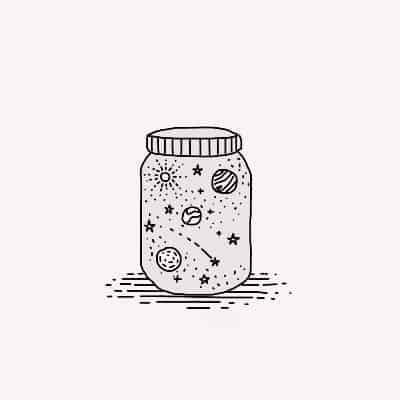 Such a beautiful world, a really creative way to think about the bigger picture, the small scale of our existence in the immense scale of our universe.
via Pinterest
39. Draw a Free Bird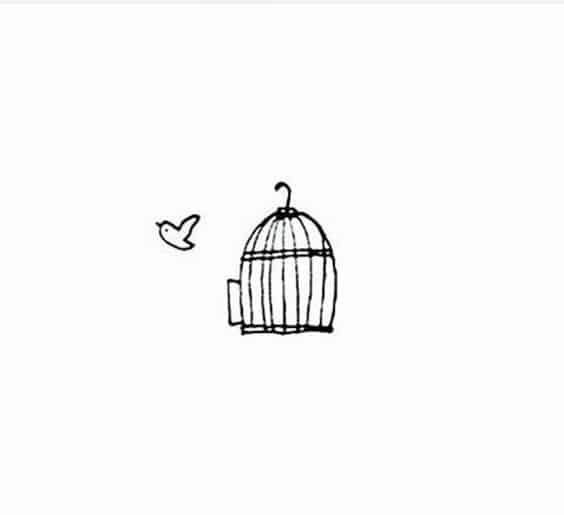 How often do we imagine that one day we will set free ?
One day we may forget about everything that keeps us caged, one day we might just break boundaries or simply disregard what we see as constrains.
Our mind is able to roam free everyday, one ought to find happiness everyday, in everything that surrounds us.
via Pinterest
40. One Broken Arrow Complete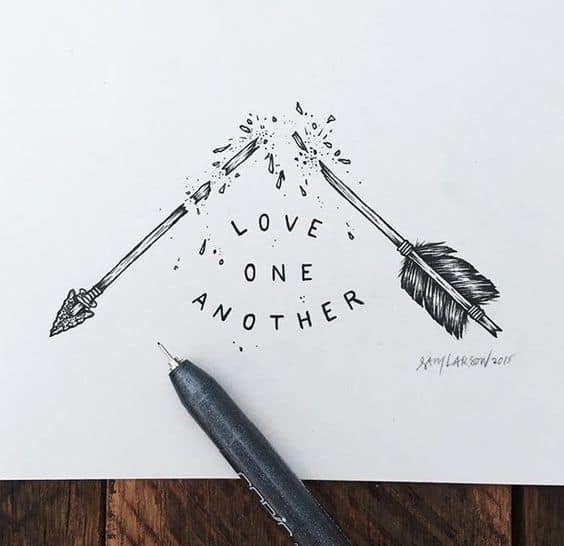 We are different and yet so much alike, sometimes certain things set us apart but they will never be enough to change our nature wherever our life leads us.
via Pinterest
41. You Set True North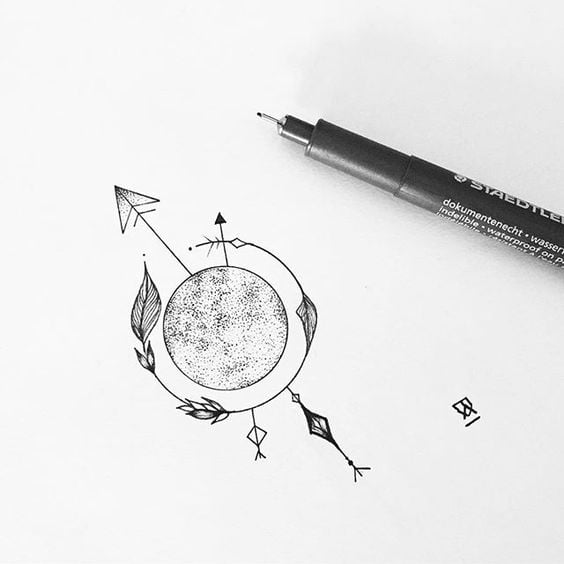 A splendid symbol that portrays different elements around a small planet. It makes one wonder what defines our true north and what makes us go a certain way.
via instagram
42. Traveling Around the World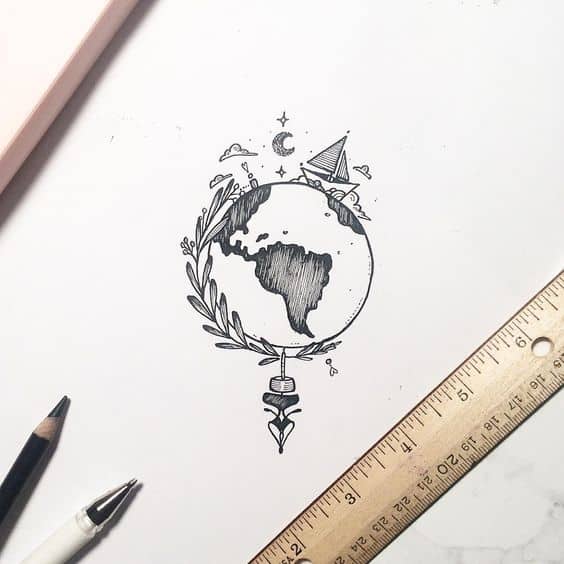 One is invited to roam to glove through a small symbol.
via instagram
43. How Do You Anchor in Reality ?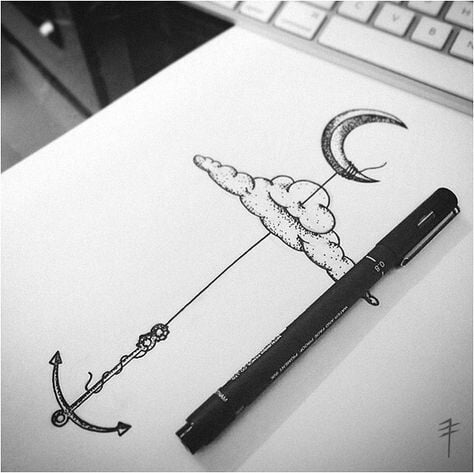 via Pinterest
44. A Triangle Represents Balance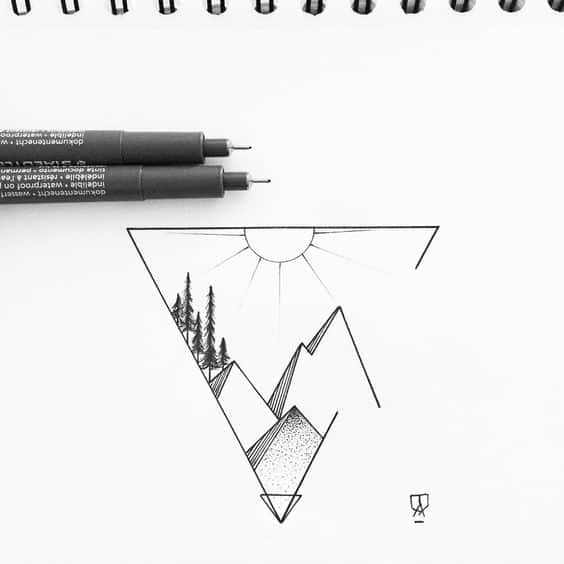 Your favorite elements in a glyph of equilibrium can bring joy.
via instagram
45. Naturalness in One Splendid Jellyfish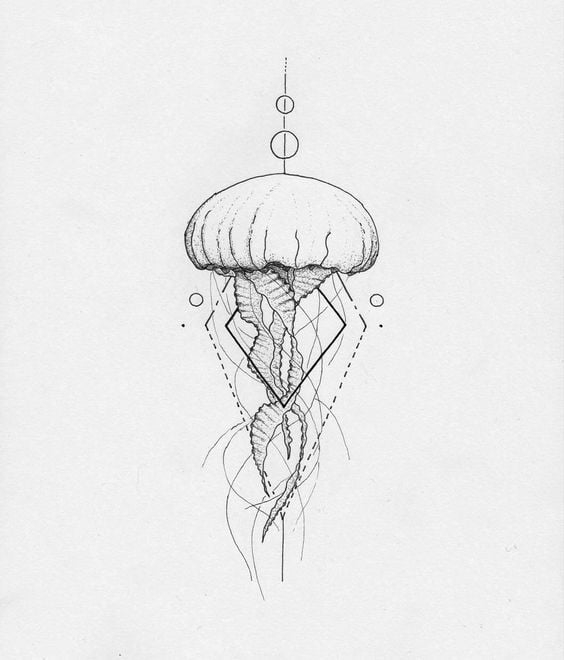 Nature is sculptural beauty, one can only be happy if he manages to depict part of its glory.
Source Unknown
46. Geometric Wolf Head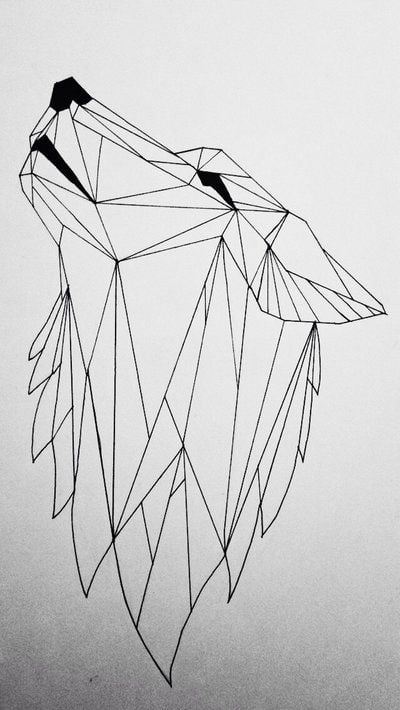 Noble presence even when reduced to geometric construction lines.
via deviantart
47. Dreamy Geometric Kitten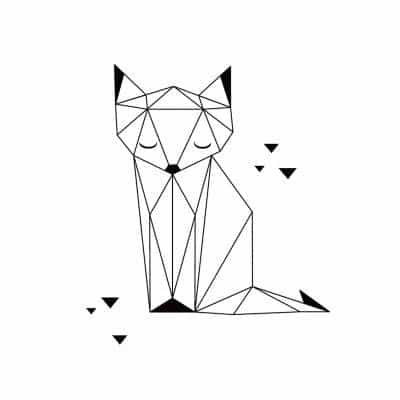 An iconic presence that will surely be appreciated and pursued by creative enthusiasts.
48. The Free Road to Happiness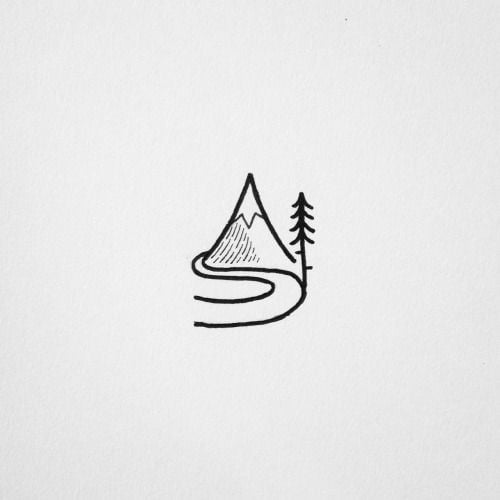 via Pinterest
49. Blossom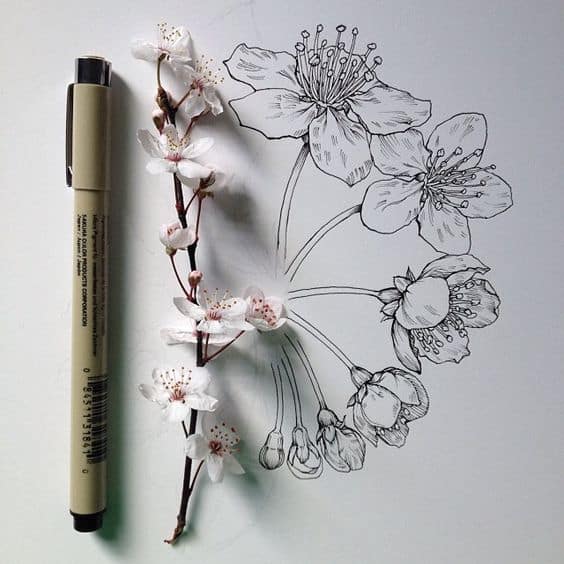 via thedancingrest.wordpress.com
50. Reading Under the Stars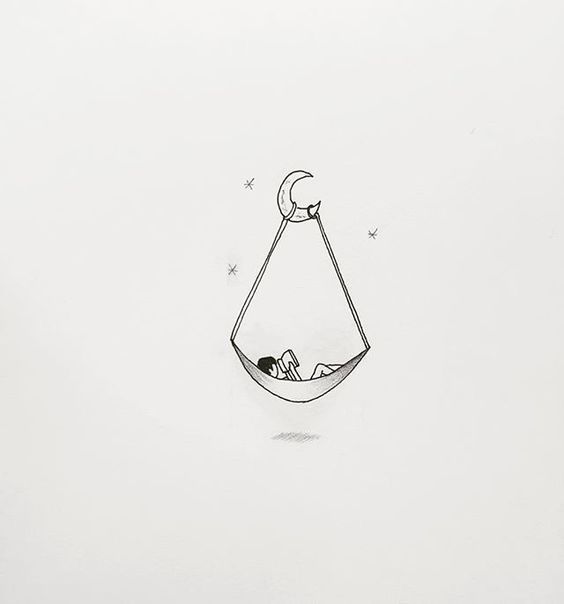 The dream of the many portrayed in a very simple but expressive illustration.
via Pinterest
51. Everything is Prettier at Night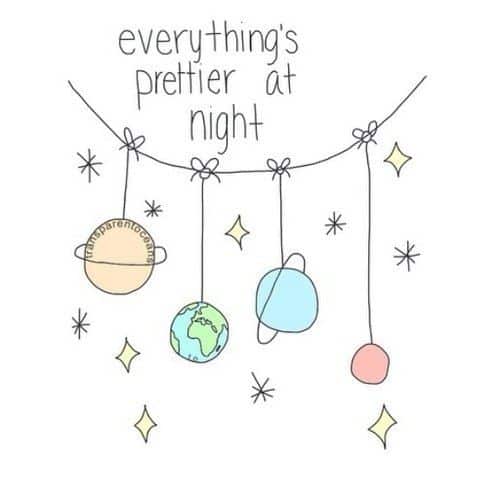 via vk
52. A Fox During Autumn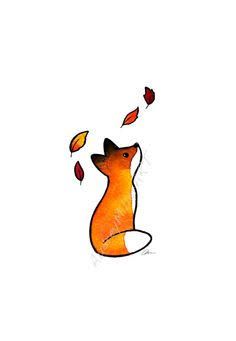 via Pinterest
53. The Thinker Resting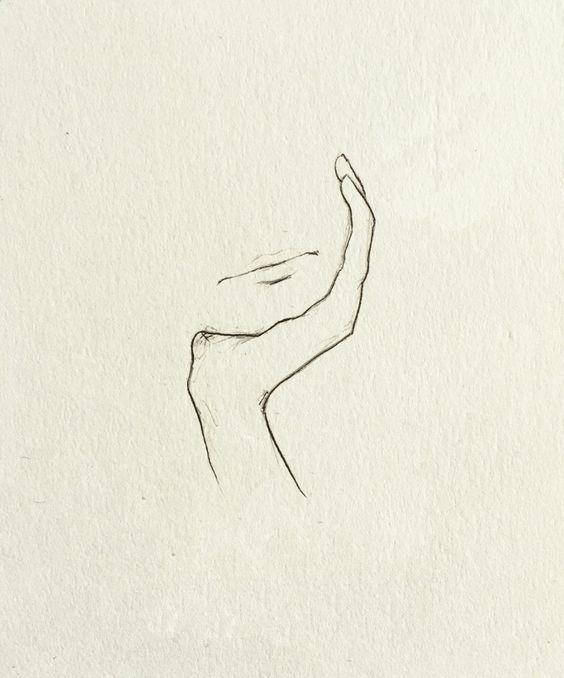 via megapublicadorfunciona.com
54. A Cozy Wooden Heart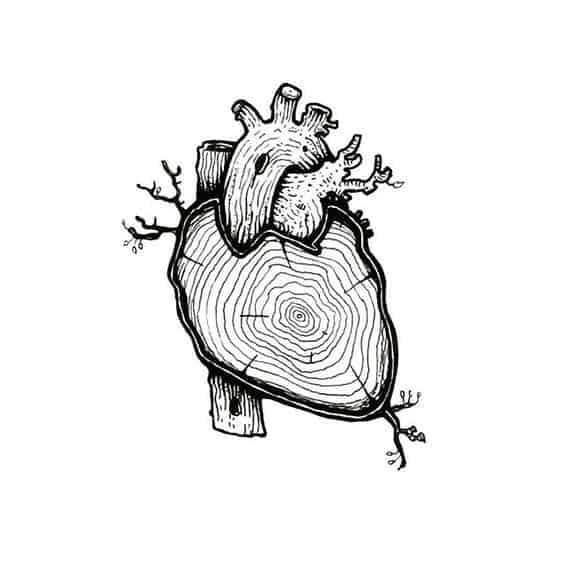 via instagy.com
55. A Paintbrush of Creativity and Color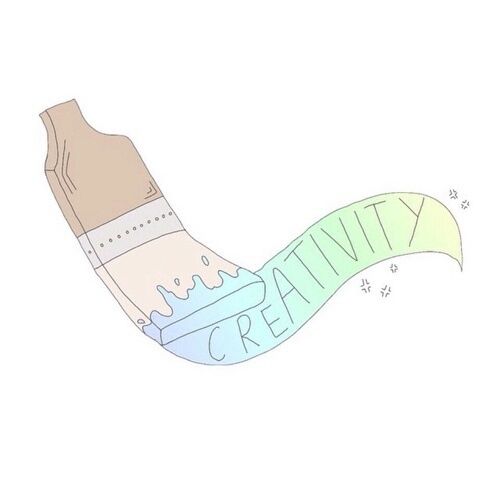 Creativity is colored on the paintbrush, an interesting detail imagined by the artist worth noting here.
via Pinterest
56. The Moon Resting in a Mandala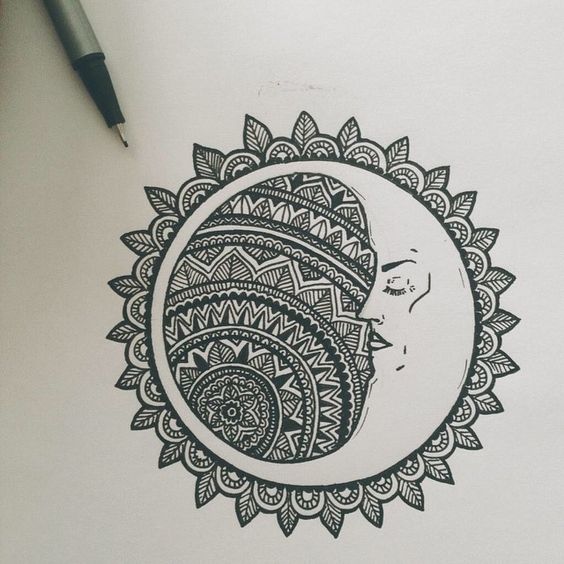 via instagram
57. One Man Home Floating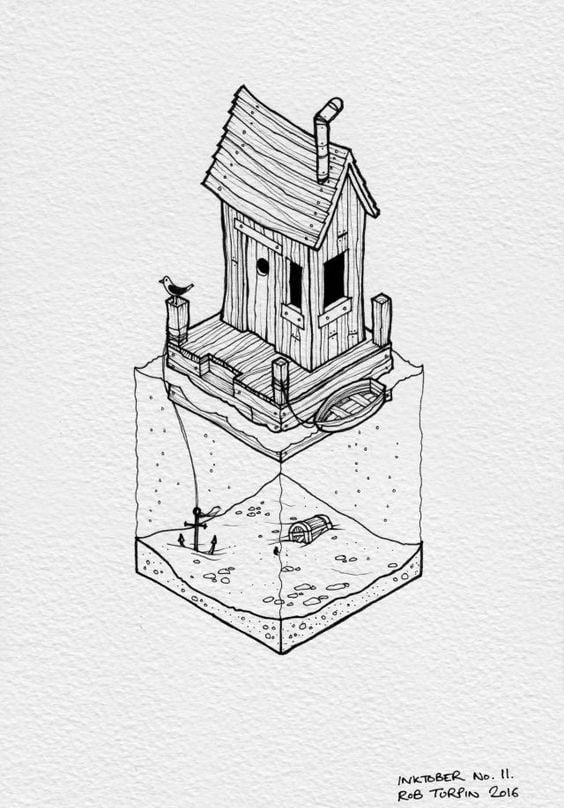 via Pinterest
58. Wooden Roots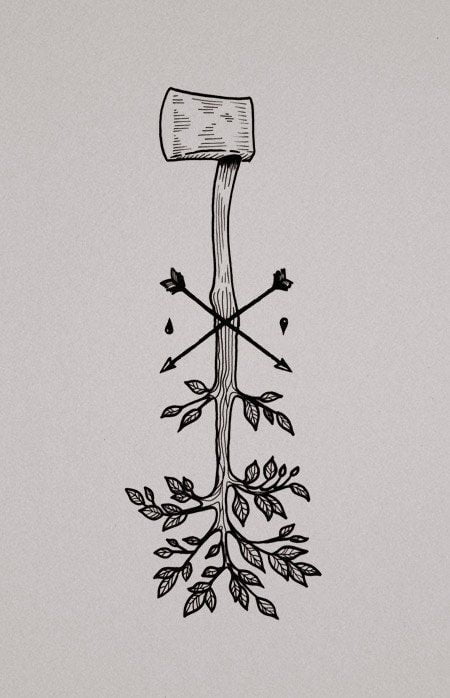 via Pinterest
59. Depict Nature, Depict Hapiness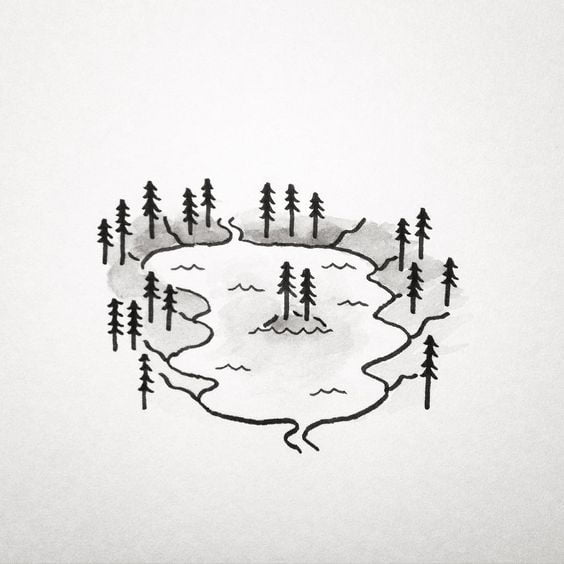 A lake and a forest are the ultimate mountain combination, a never ending landscape that inspired thousands of artists across centuries !
via instagram
60. Create a Glyph of Nature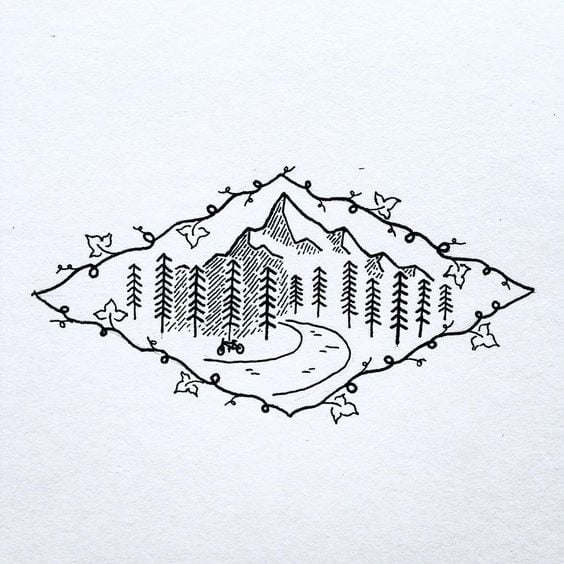 Everything you love in a small package that you can scan and reprint on adhesive paper so you can have as an inspiring tag wherever you need it.
via instagram
61. Draw a Tree-house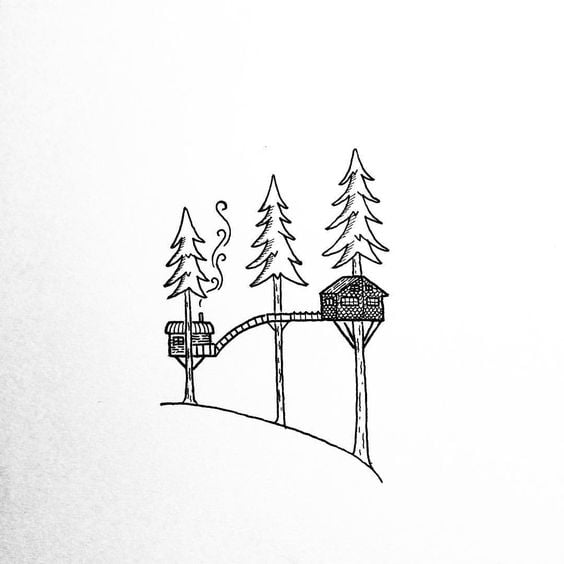 As children we all dreamt of having an awesome tree-house, as adults some of us still dream.
via instagram
62. A Splendid Image of Mankind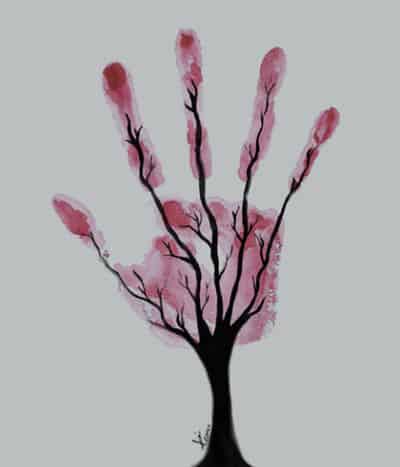 We have roots in earth, we are part of a never ending cycle that defines life as we know, it is beautiful.
via weheartit.com
63. Draw a Guitar Using Watercolors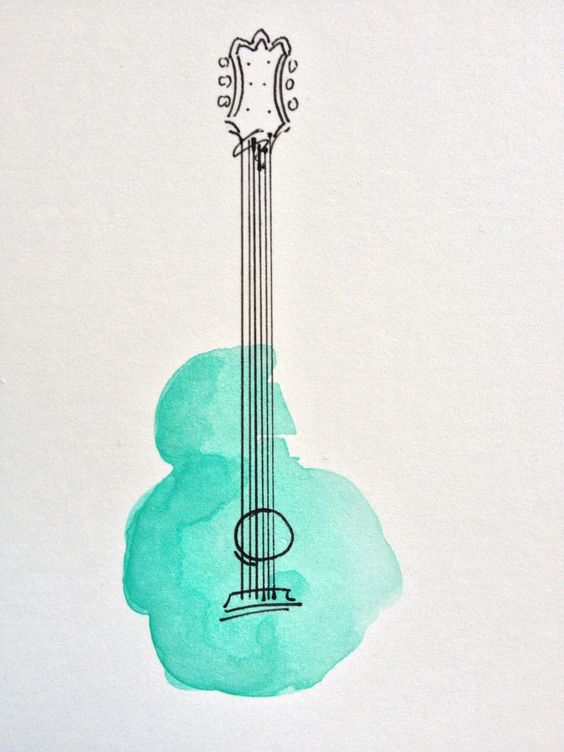 Super simple design, insanely beautiful and easy to use technique that can be used on various other items.
Draw a colorful life, wherever your are.
via blogspot.com
64. Simple Lovely Greenery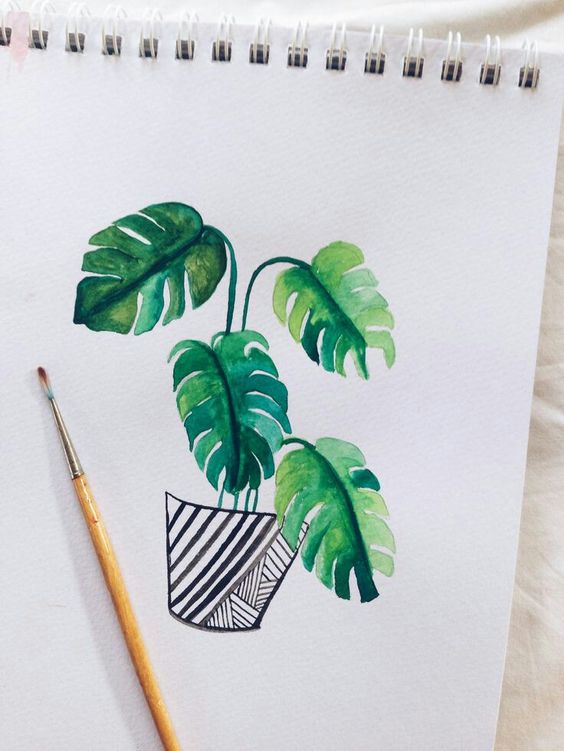 Color simply points out how fast things can change, how fast it can become beautiful, colored, alive.
65. Draw a Ballerina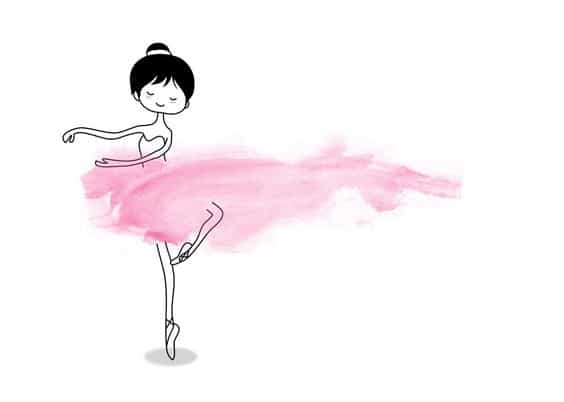 via hollyhatam.com
66. Draw Your State of Mind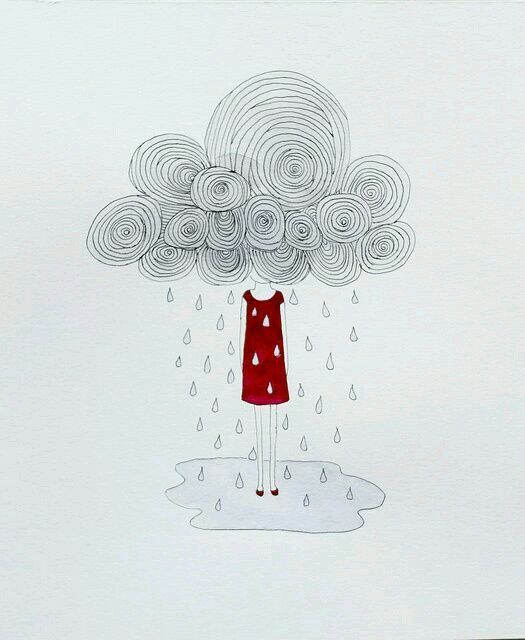 via wattpad.com
67. Draw Love and Happiness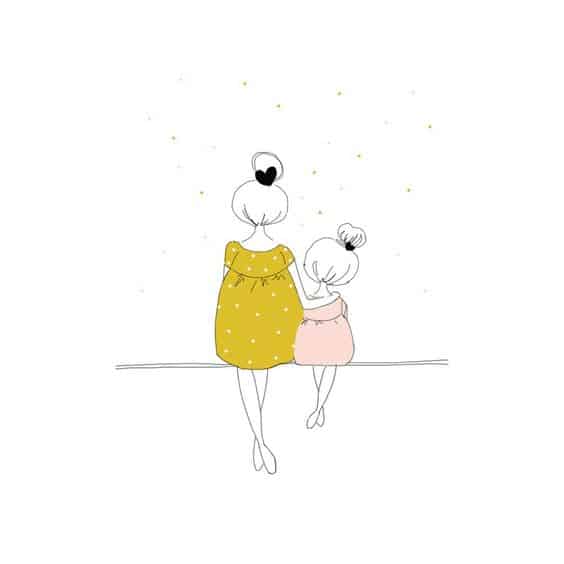 via Pinterest
68. Draw Your Dream-Dress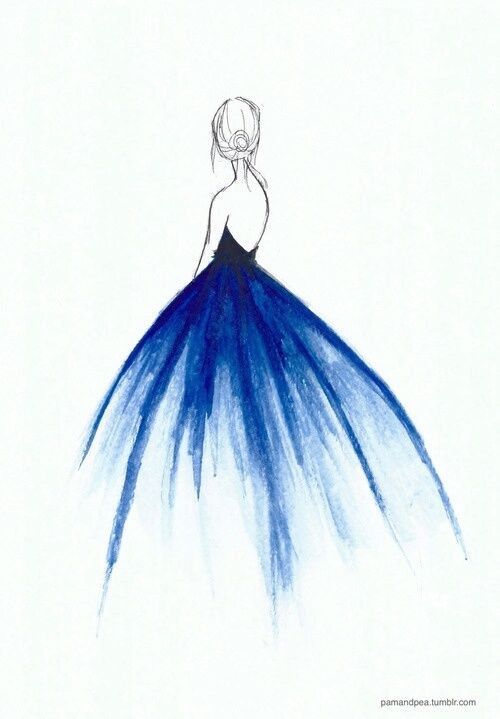 via pamandpea.tumblr.com
69. Portray an Universe in a Light-Bulb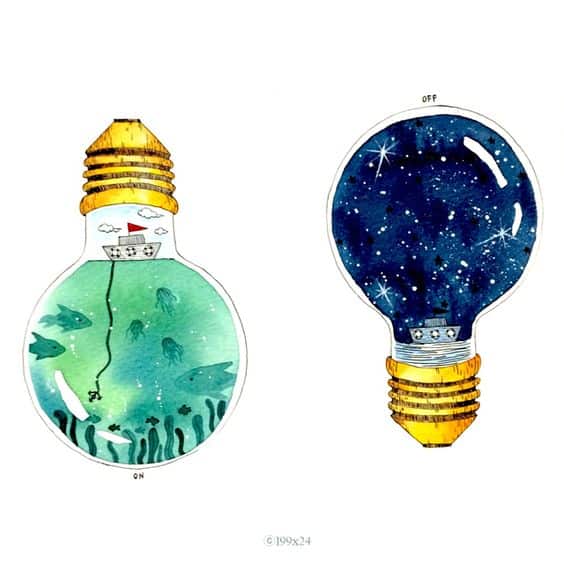 Source Unknown
70. Simple Pastel Colors Shaping Trees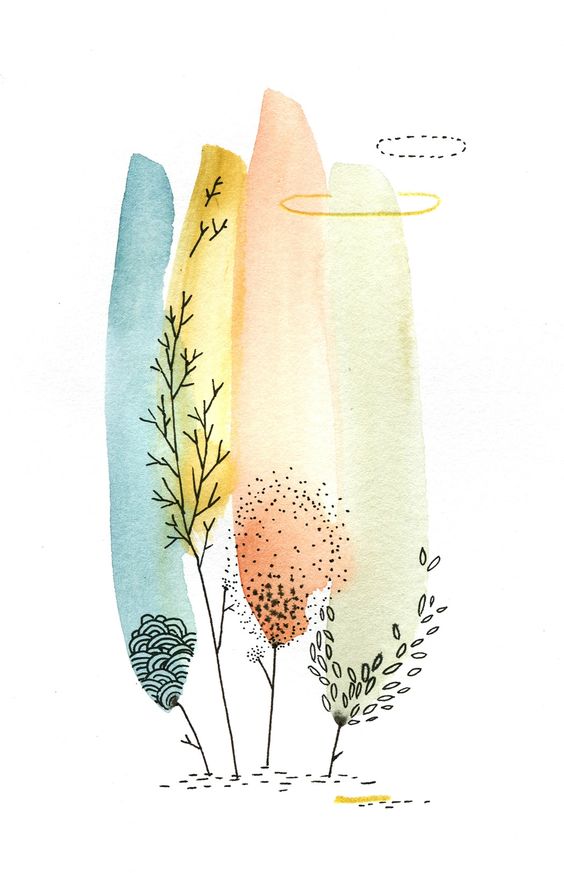 via leschosettes.canalblog.com
71. Draw a Free Mind in Nature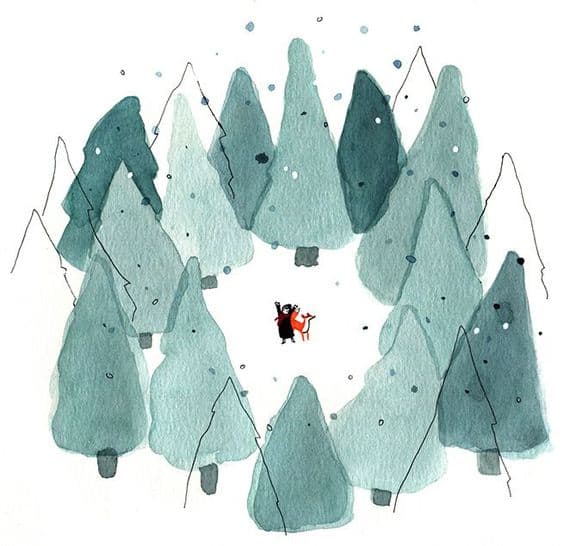 72. Play With Water-color and Shapes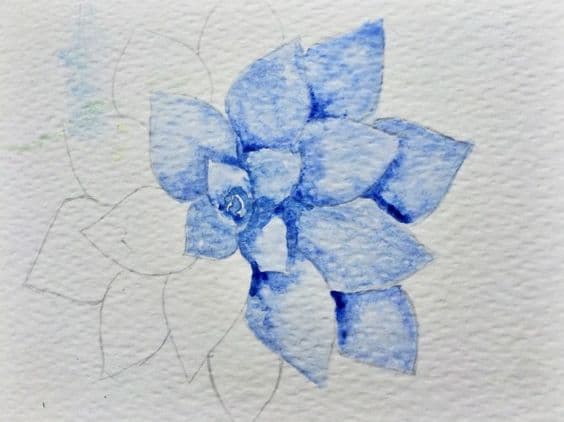 via life-athon.com
73. Imagine Colorful Happiness in the Clouds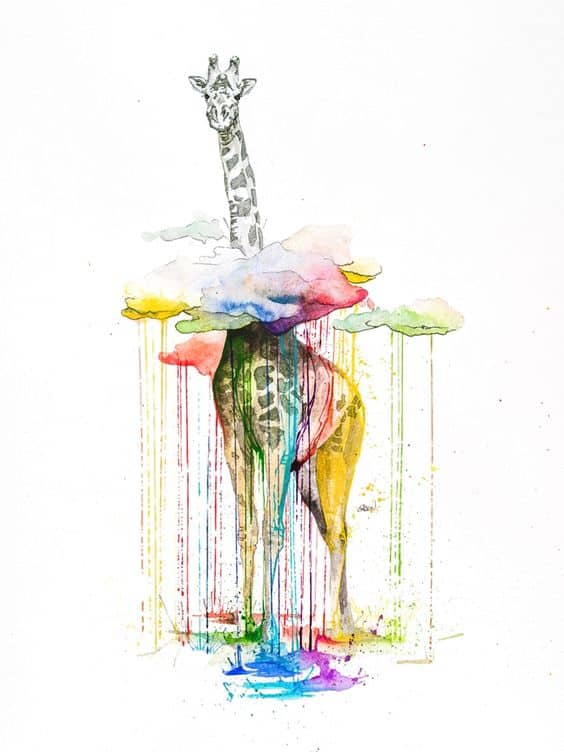 74.  Draw an English Muffin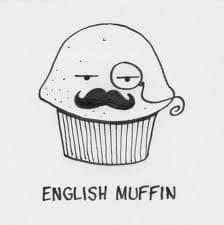 A simple and funny image, it could not have been clearer nor more epic !
via Pinterest
75. Ideas Take Roots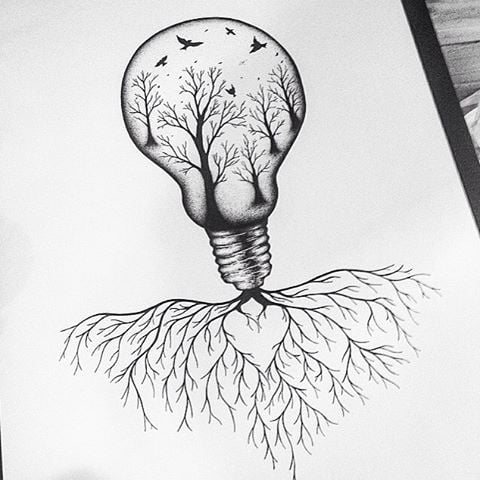 A picture can tell a thousand words and so can a drawing, the example above is filled with significance, the fruit of highly creative mind.
via instagram
76. Nature is a Alive, it Too Has a Heart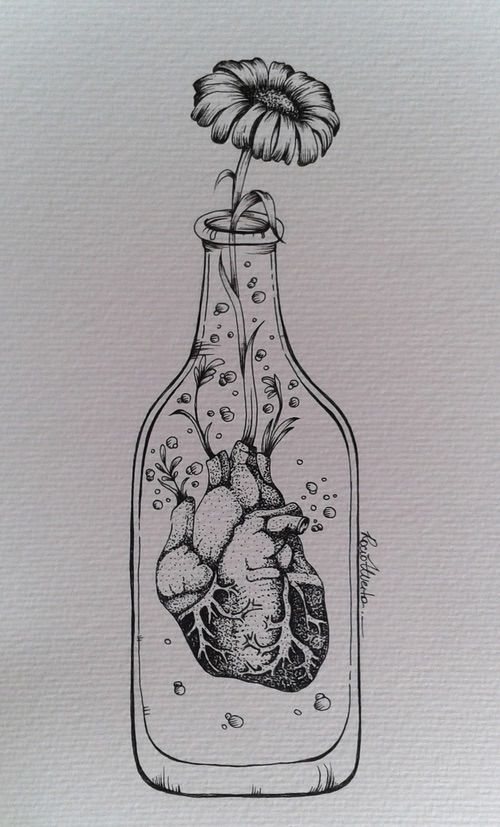 via Pinterest
77. Draw a Curious Giraffe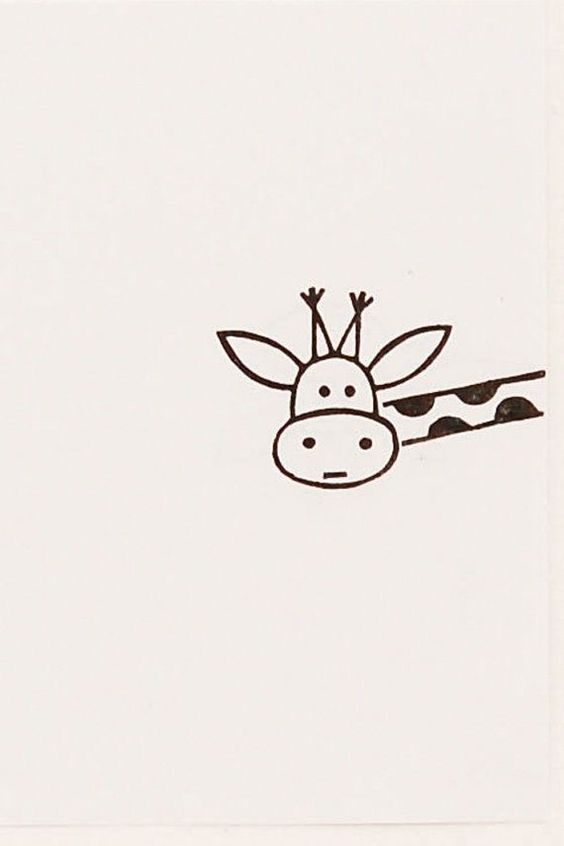 A splendid surprise that can land on your notebook !
via Pinterest
78. Draw an Epic Geometric World Map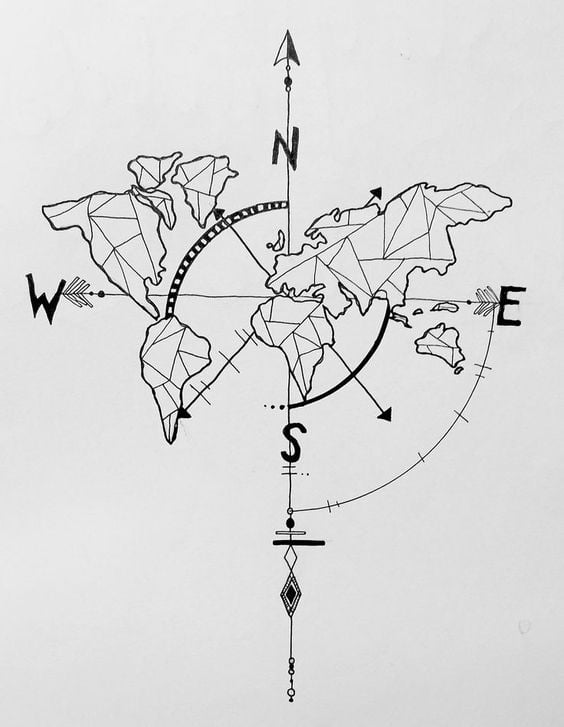 via Pinterest
79. Depict the Experience of Camping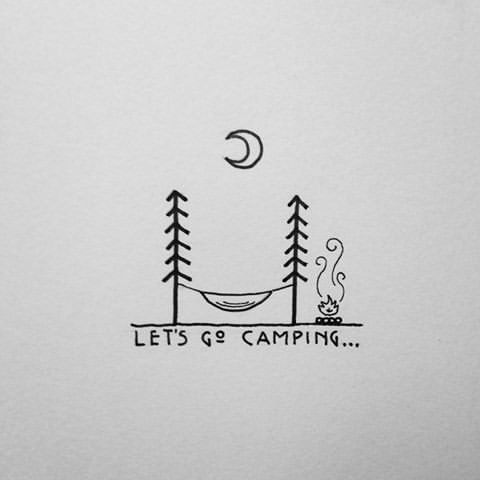 via imgrum.org
80. Draw Love with Ups and Downs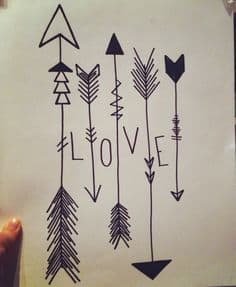 Source Unknown
81. Draw Your Refuge in Nature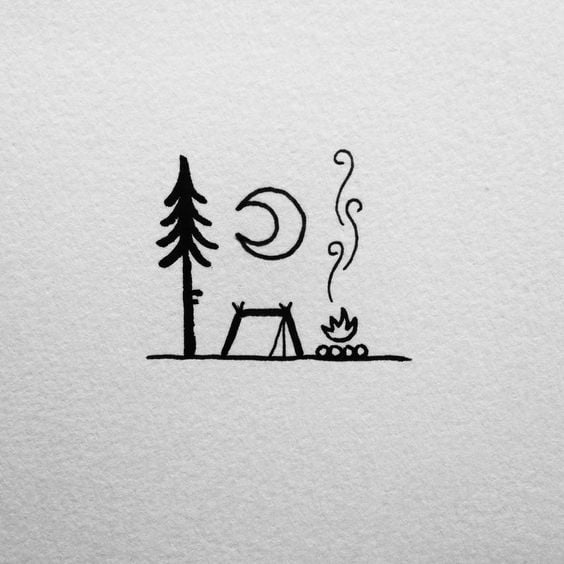 via Instagram
82. Draw a Cloud Puking Rainbows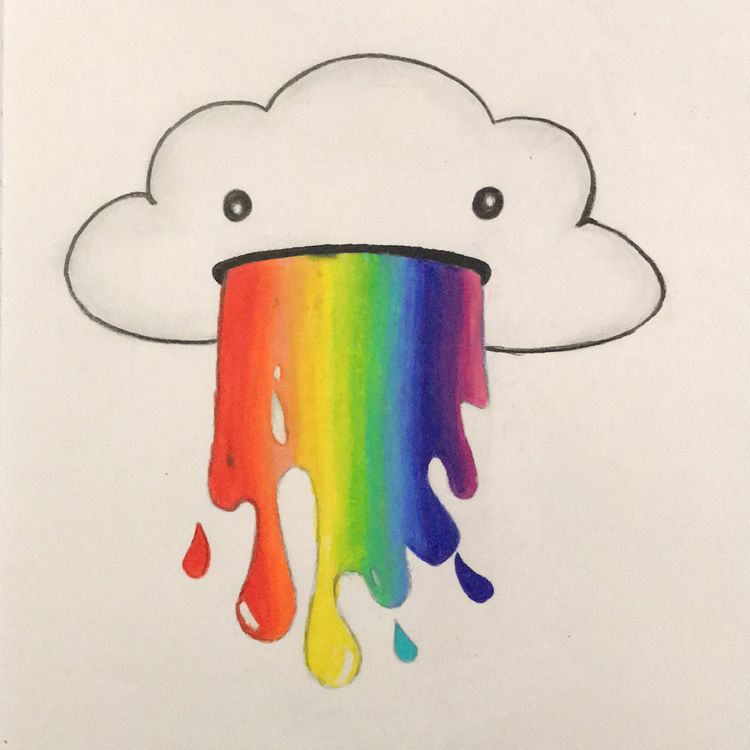 via Pinterest
83. A Free Mind Wonders Away from the Body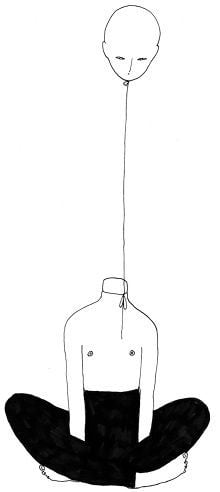 84. Loose Yourself Between the Stars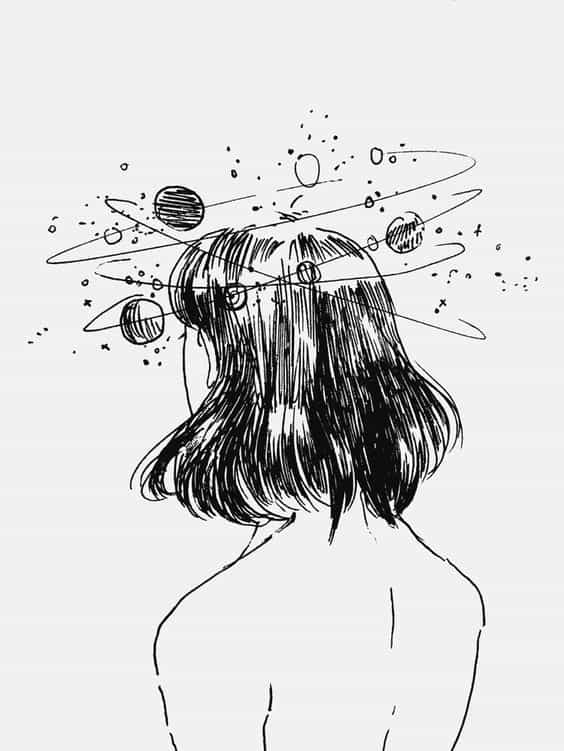 via Pinterest
85. A Baby Elephant Finds Joy in Soap Bubbles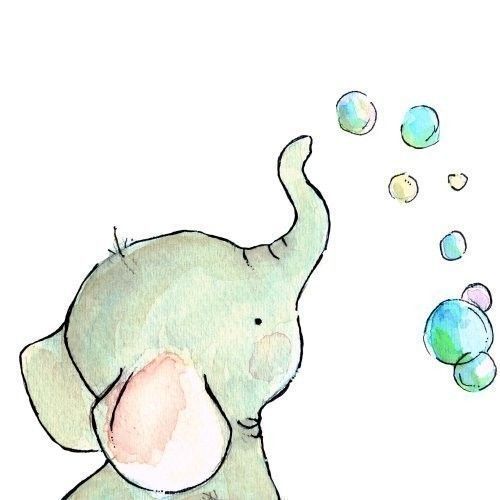 via drodd.com
86. Draw an Elephant and a Rabbit Adventuring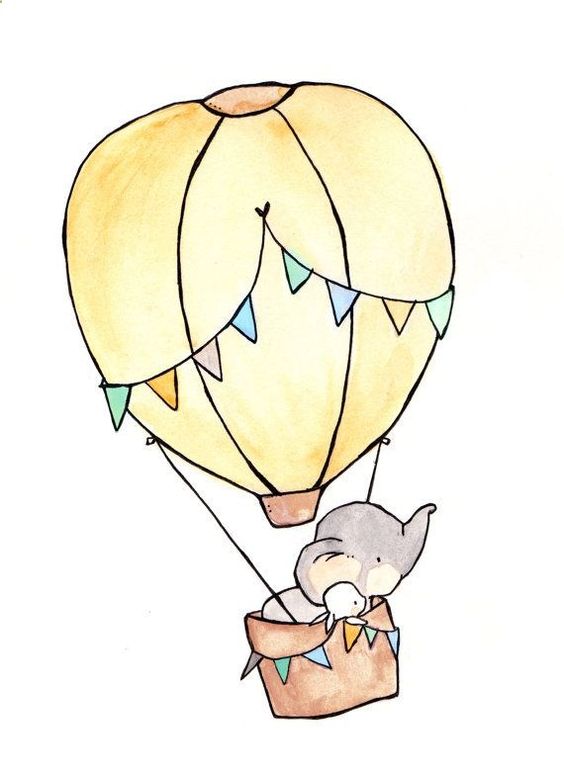 via Pinterest
87. One Rabbit and One Elephant Playing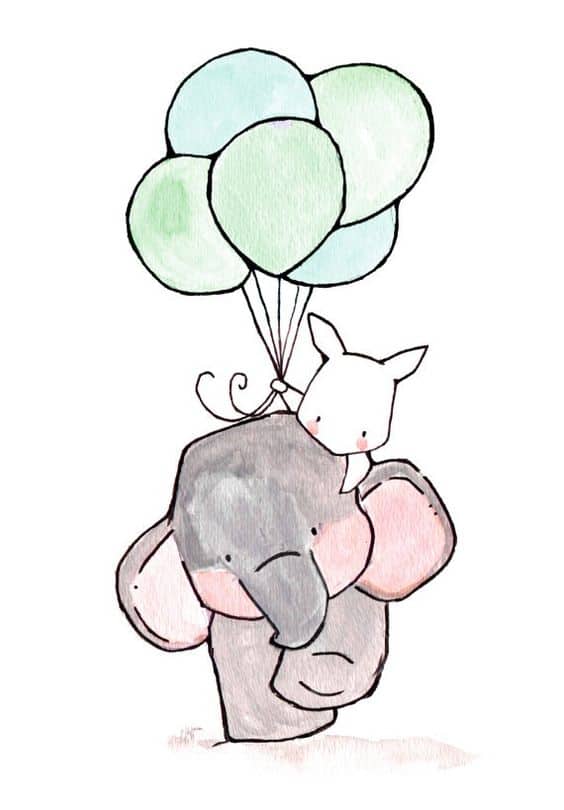 via Pinterest
88. One Red Balloon Floats a Chicken Around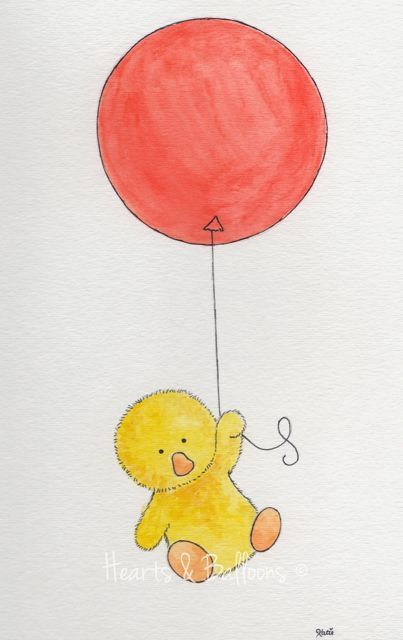 via Etsy
89. Little, Small, Happy Duet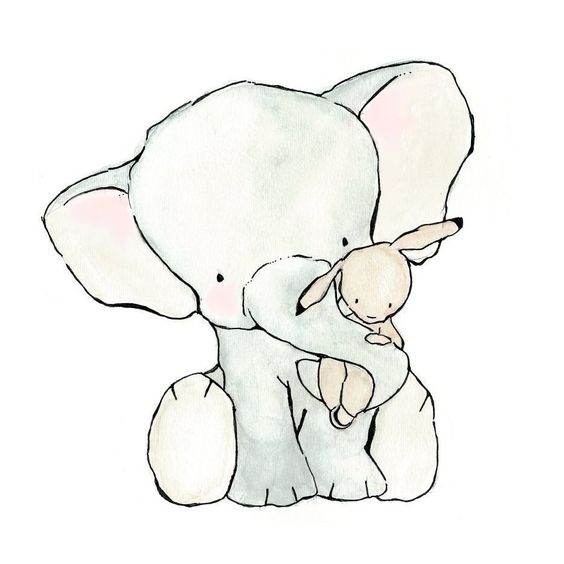 via etsy
90. Small Penguin Floating Freely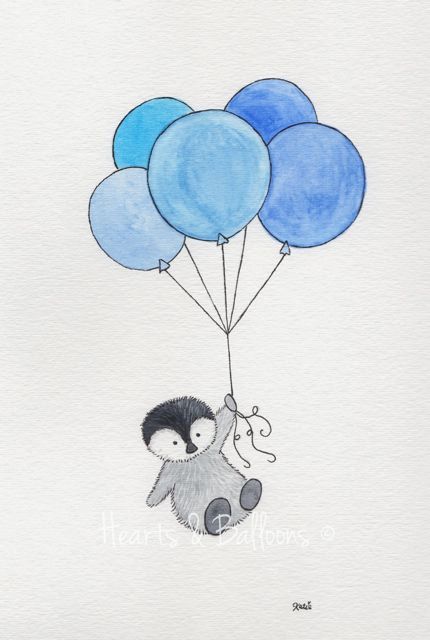 via etsy
91. Draw a Baby Elephant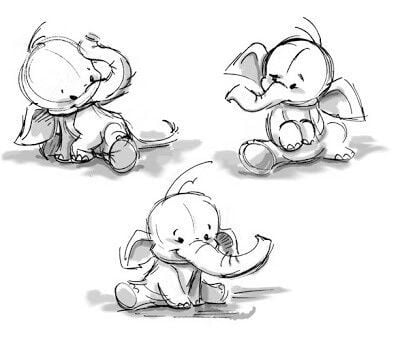 Source Unkown
92. Draw a Baby Crocodile Playing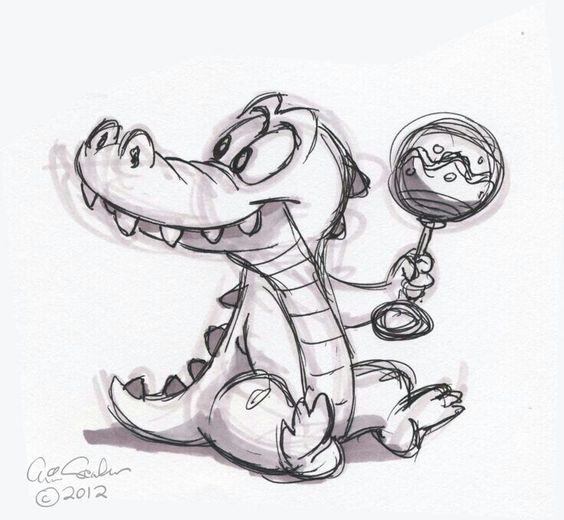 via Pinterest
93. Draw a Chic Owl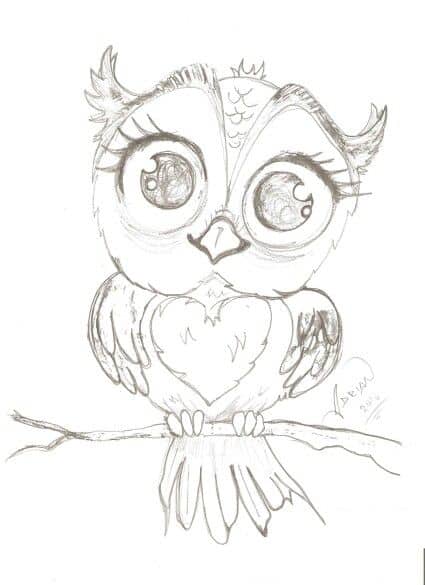 via Pinterest
94. Draw an Adorable Koala bear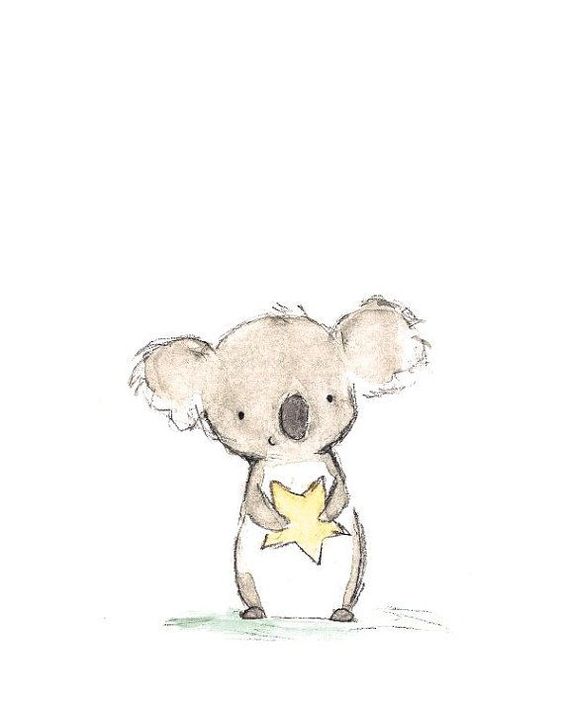 via glamulet.com
95. A Petite Mouse Travels with a Snail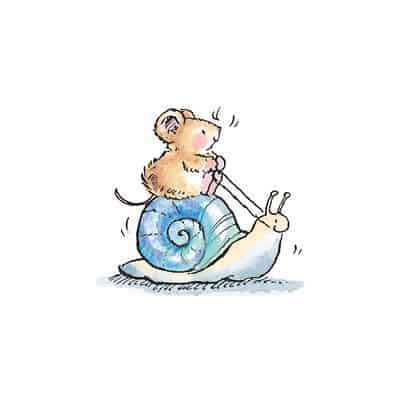 via Pinterest
96. Draw a Small Mouse Making a Wish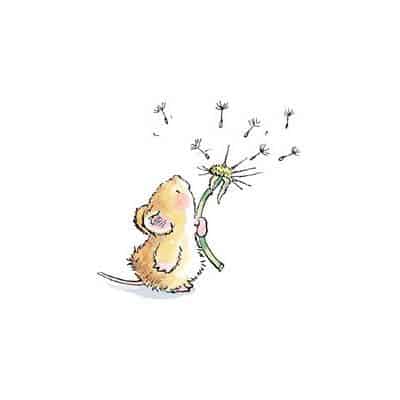 97. Epic Poses for a Cartoon Kitten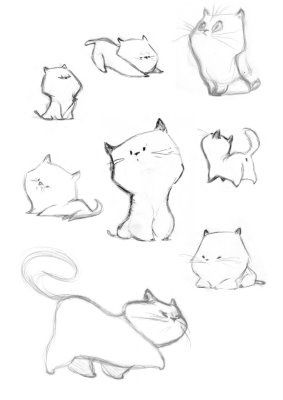 Source Unknown
98. One Cartoon Kitten Floating Around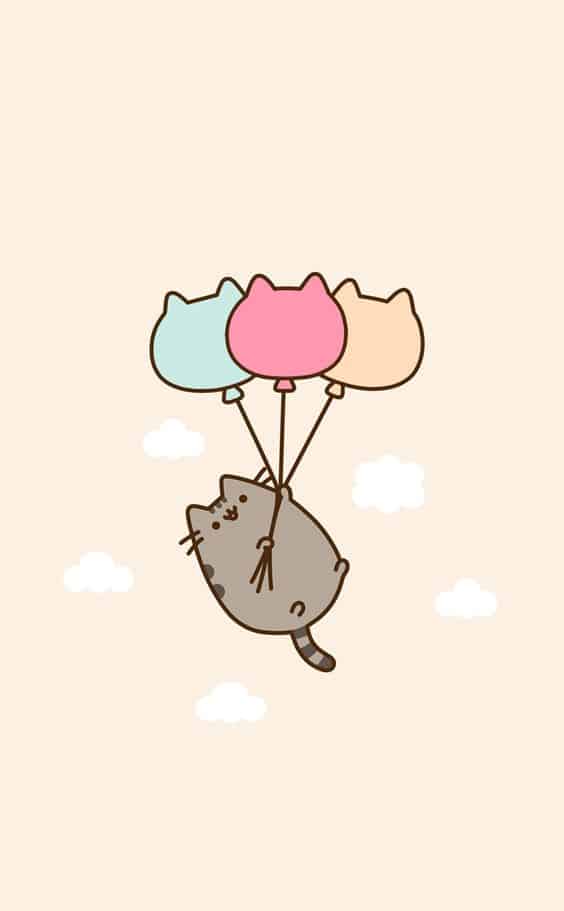 via Pinterest
99. Draw One Baby Whalicorn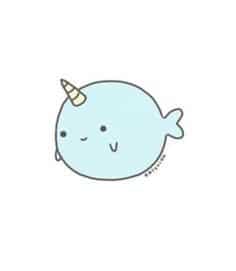 Source Unknown
We have presented above the fruit of creative minds, possible seeds for your imagination. These designs have been filtered out based on their popularity and our own set of values, we have found these above others inspiring, easy to draw and original above everything. How do you see these cool drawing ideas ?
What do you find yourself drawing often ?
We would love to hear from you in the comment section below !
Related Articles
111 Best, Fun and Cool Things to Draw
8 Best Cartooning Books For Artists Today
11 Best Drafting Pencils Right Now Reviewed
7 Best Mechanical Pencil for Architects & Artists Today 
11 Best Perspective Books Right Now
21 Best Manga Drawing Books to Check Out Right Now
16 Best Maya Books for Beginners & Professionals Alike
25 Best Concept Art Books for Artists Everywhere
22 Best Drawing Books for Beginners
22 Best Brilliant Sci-Fi and Fantasy Art Books for Artists
11 Best Adult Coloring Books That Will Color Your Mood
11 Best Color Theory Books for Artists Everywhere
9 Best Layout and Background Painting Books for Animation
8 Best Cartooning Books For Artists Today
Best Watercolor Painting Books Everywhere | Beginner to Expert Grade