Landed here while browsing a list of the best concrete paints online? 
Then do stay with us for a few minutes, as we'll be sharing something that's vital for your next paint job. Choosing the paint is undoubtedly a key factor, but there's much more to consider. 
Have you thought of the primer you'll need apart from the paint? You might not be sure if you'll need one at all — many homeowners face the same dilemma when painting concrete. 
Indeed, it's tricky to understand the role of a primer in the job. That's why we've penned this guide to take you through all the essentials. Read on!
Do I Need To Prime Exterior Concrete Before Painting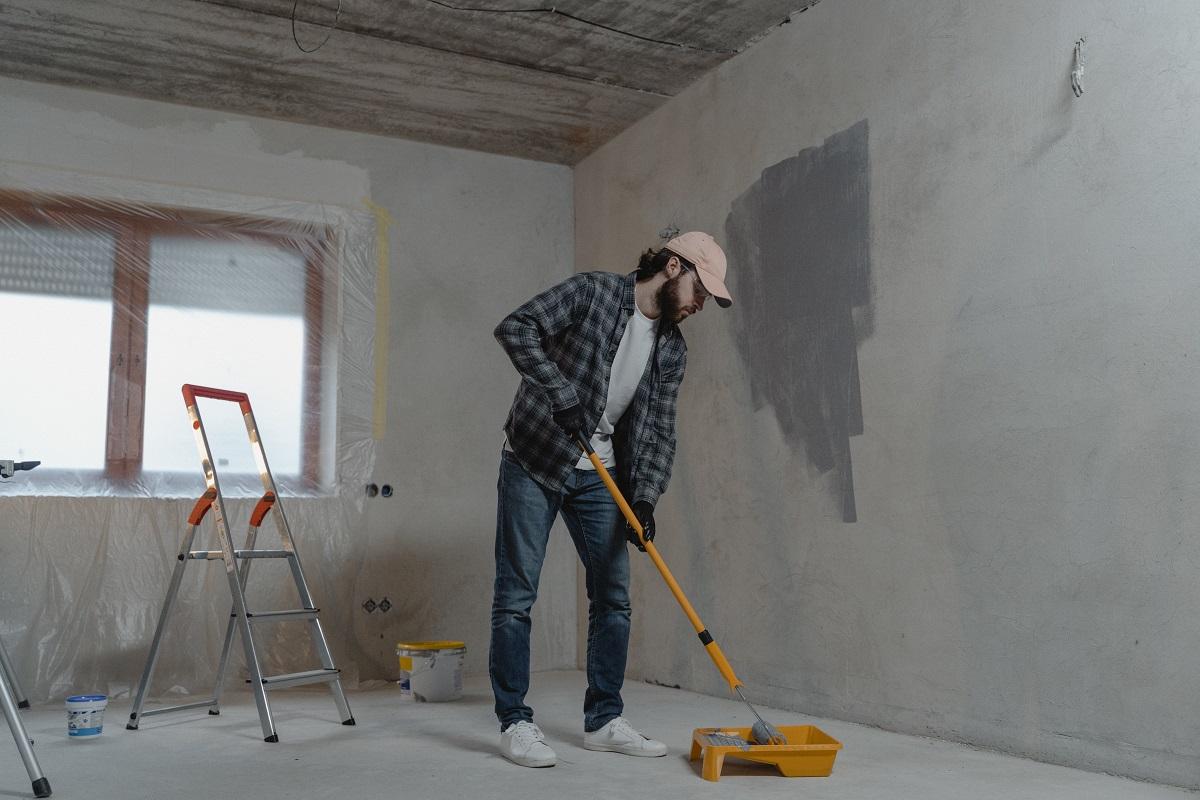 To get a clear answer to this question, you'll need to look at several key aspects. So, let's start. 
The Concerns Of Painting Concrete Directly
You may, of course, choose to apply paint straightaway on a concrete surface — but know that it isn't sure to stick on. Industry experts suggest using a good-quality primer beforehand to get a long-lasting coat of paint that won't crack or peel. 
But what if you don't use a primer? 
Concrete often gives rise to a phenomenon called efflorescence — crystalline salt deposits are formed when this material comes in contact with water or moisture. And these deposits can make it difficult for the paint to adhere to the surface, even causing decay or chipping of the paint in many cases. 
How does that happen? The pores in concrete allow water to either seep in from outside or up from the ground. And even smoothly troweled concrete has tiny pores which might let moisture pass through. This causes residue and minerals to form within the concrete, eventually producing white powdery salts on its exterior. 
How Does Priming Help Exterior Concrete?
Simply put, a primer provides the paint with a surface to stick to and uniform color to paint on. This makes the paint more long-lasting, enhances the look of the concrete surface, and makes it resistant to chipping. 
Primer works by filling in the holes where salt deposits or dirt have settled and then soaking into the concrete, preventing mold and mildew growth due to moisture. Furthermore, it can soak into cement to protect it from long-term damage and can smoothen an uneven surface so that it easily accepts paint. 
Preparing Concrete Before Priming And Painting
The first step in the priming or painting process is to clean the concrete properly. That's because small pores may hold oil, debris, and dirt in large amounts, making the surface difficult for primer and paint to adhere to. 
Not cleaning the concrete would mean letting the primer lock in all that dirt and oil. And over time, the oil may begin to degrade the primer and paint from within, so make sure you clean the surface really well before priming. 
You can employ a variety of methods to ready concrete for painting. Here, we'll discuss the simplest method, for which you'll need:
A concrete cleaner

A pressure washer

Plain soap

A sealer 
Now, you'll need to follow these steps:
Step 1
Begin by removing all traces of previously applied paint from the surface using a paint scraper. You'll also need a pressure washer if you're working outdoors or a wire brush in case it's an indoor project. 
Step 2
Next, use a cleaner such as trisodium phosphate to effectively remove stains and dirt. You may also go for more eco-friendly products like those from Krud Kutter.  
Step 3
Before you start priming the surface, make sure to apply a sealer. That's because concrete is really porous and needs proper sealing to ensure it's able to accept the primer effectively. Do note that this is essential for an indoor job; otherwise, it can cause moisture to seep into the concrete. 
Step 4
At this point, the surface will be ready for priming. We know the job is a long-winded one, but the results are worth the effort! 
The Need For Repair
In case the concrete surface has a lot of rough spots, you'll need to repair it before painting or priming. 
Smooth off the portion that's bumpy or rough using an angle grinder. Then use the grinder and a blade to smooth out the rough spots. Remember that a smoother surface will hold the primer and paint better, and the job will also be more cost-effective. So, make sure to smoothen the surface as much as you can. 
Apart from smoothing, grinding, and cleaning, you should also check for crevices or cracks and repair them beforehand. Examine the brittle areas too, and proceed to remove them and fill in the affected portion. You wouldn't want a freshly painted surface to start breaking soon. 
Types Of Concrete Primers
Primers used for concrete are of several types, and you can prepare them in three ways — using oil/alkyd, tinted/shellac, and acrylic/latex bases. Also, these primers can be formulated for both interior and exterior applications. 
Do note that homeowners on a tight budget can go for a universal primer formulated for any surface. However, if you want the paint job to be most effective, we'd suggest buying primers meant for concrete only. You may have to shell out more, but the outcome will be much better.
Now, let's take a closer look at the various types of concrete primers you'll find on the market:
1. Acrylic Masonry Primers
These primers are specially designed to shield concrete against discoloration, lime burns, and efflorescence. You can use them on unpainted, properly cured, or new concrete, both for outdoor or indoor applications.
2. Acrylic/ Latex Primers
The porous nature of concrete makes a water-based acrylic primer more likely to soak into concrete than an oil-based primer. This results in a stronger bond, allowing the concrete paint to grip the surface better and reducing the chances of flaking and chipping in the future. Plus, these primers can seal interior concrete to prevent dust buildup. 
3. Acrylic Block-Fillers
If you're dealing with cinder blocks, know that these primers are specially manufactured for unpainted or new, split-face, or smooth concrete blocks. Remember that these are meant for bare blocks, so you'll need something else if the blocks have a cement parge coat. 
On a side note, a parge coat is a thin polymeric or cementitious mortar applied for refining a masonry or concrete surface. 
4. Polyurethane/Epoxy Primers
The specialized type of acrylic/latex primer is not only heavy-duty and incredibly strong but can also resist a harsh, chemical work environment in an industrial work area. However, these aren't used much in residential paint jobs. 
Essential Tips To Follow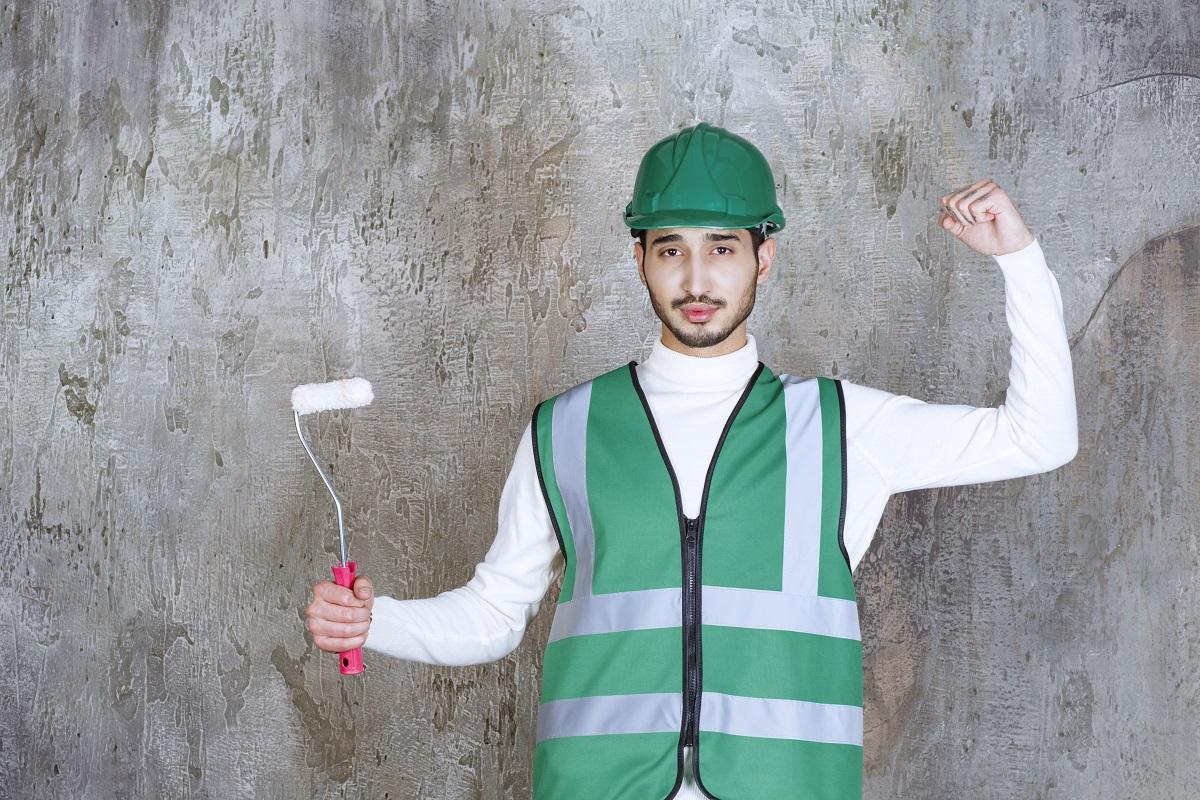 The following tips can be of great help if you haven't primed or painted a concrete surface before:
1. Use A Good-Quality Paint
It's best to go for a paint that's truly worth the trust, so make sure to read through the reviews of the products you're considering. Paints suitable for masonry products are usually thicker and can expand or contract with concrete in the future. 
For instance, a non-slip paint makes concrete surfaces less prone to accidental falls while also steering clear of rough spots through the smooth coating it provides. It will also be a great option if you're looking for ideas for painting concrete porch. 
On a side note, avoid general-purpose paint as it's prone to cracking when used on concrete. 
2. Get The Right Coverage 
The part of the concrete surface that's not protected by primer will render the paint loose and prone to weather damage. So, once you're done applying the coat, check whether you're left to cover any portion. 
3. Use The Right Tools
Coat the primer or paint on larger areas using a paint roller, but utilize a brush to get into the small pores and cracks where rollers can't reach. This will ensure you get a perfect primer or paint coat for every concrete surface. 
Need To Prime Exterior Concrete Before Painting Frequently Asked Questions ?
Is painting a concrete surface better than staining it? 
You can't label painting concrete as a better practice than staining — it will partially depend on your preferred visual effect. While painting concrete floors or walls will impart a solid hue, staining is a more subtle coating process. 
That's why painting concrete will yield a striking effect and mask imperfections, but staining will make the surface appear relatively translucent. Also, the latter is generally preferred for a long-lasting effect as it soaks into porous concrete better.
How long does a painted concrete surface last? 
A paint coat on concrete generally lasts up to five years before you need another one. Do note that this is when the surface is primed, prepped, and painted properly. In case it hasn't, chances are that you'll see it flaking soon. 
Can you paint concrete without etching?
Know that etching is a vital step in getting a concrete surface ready for painting. You can paint over peeling paint on concrete but, without following necessary steps the result may vary. It strengthens the bond between the paint and the surface, ensuring the paint sticks for a longer time. 
So, it's best not to skip this step if you need a long-lasting concrete floor. Just be careful about the etching agent you're using — avoid more vigorous ones such as hydrochloric acid. Instead, you can choose a more eco-friendly version from a brand like Rust-Oleum. 
Is There a Spray Paint For Concrete?
Yes, you'll find several spray paints meant for concrete. But we'd suggest opting for an acrylic latex paint rated for exterior paint jobs. It will soak into the pores most effectively, resulting in a strong bond. And once you're done applying an initial coat, you may choose to spray extra layers for accenting or coloring. 
What type of primer do you need for a high-footfall surface, such as a concrete basketball court? 
Specialized concrete surfaces like basketball courts require a specific type, such as a clear concrete primer. That's why you should be just as careful while fetching the right type of primer as when you're choosing the best paint for an outdoor concrete basketball court. 
Does a concrete garage floor require priming? 
Yes, priming a garage floor is also a must, or else the paint won't adhere well to the concrete surface. 
Garage floors should withstand heavy-duty impact to some extent, so the primer will have to be tough. You may choose an epoxy primer for its robustness, but if the surface has grease and oil stains, a PU primer will be the ideal choice.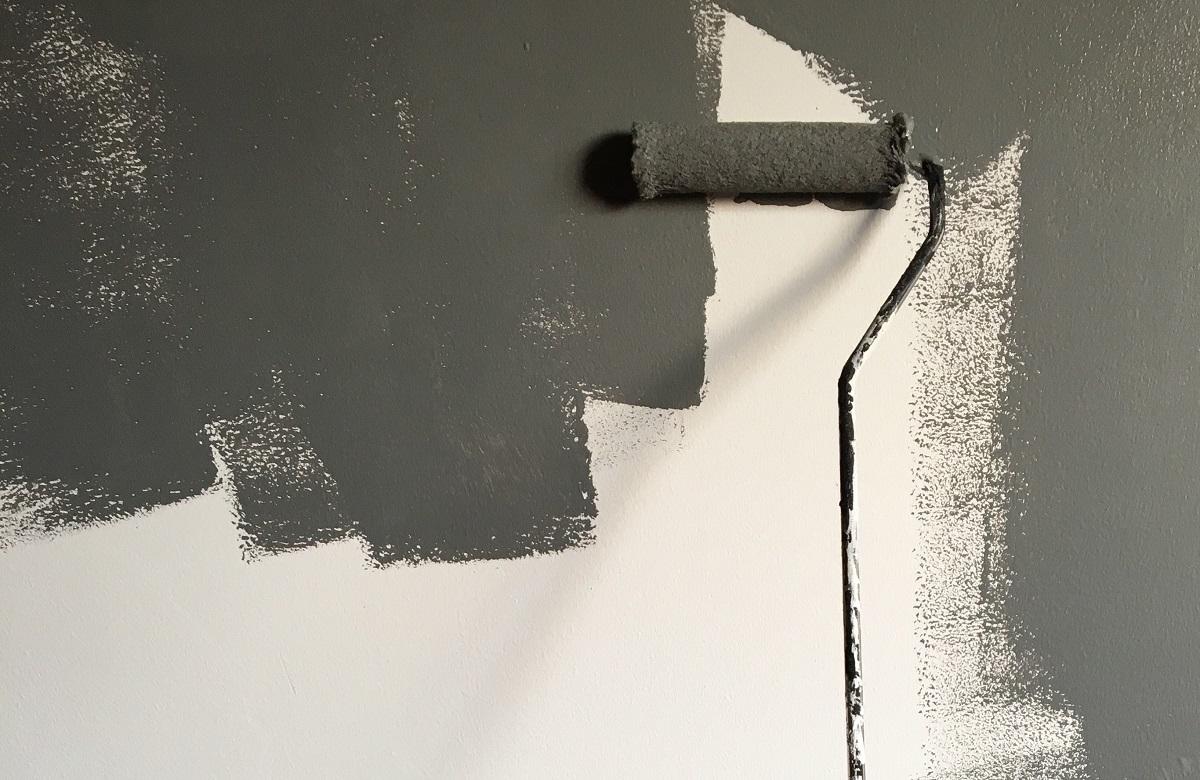 Need To Prime Exterior Concrete Before Painting Final Words
All set to start your overdue paint job? 
With a high-quality concrete primer by your side, rest assured you'll get the best results. We'd again remind you to take the utmost care while cleaning the surface. And after you're done with the job, let the primer dry for a few hours before using the concrete surface for other purposes. 
Here's another piece of advice before we sign off. Don't hesitate if you feel the concrete needs intensive repair — reach out to a reliable contractor to get the job done. They can even complete the paint job if you're not confident about going the DIY way. 
Applying primer on concrete prior of painting is an essential process, concrete is not bathroom tiles which are paintable without applying primers. Checkout our this exclusive article on paint for bathroom tiles to know more on the topic, and enhance your DIY knowledge.