Have you changed the tires on your car recently? Hopefully, you haven't thrown out the old pair of tires because that would be such a waste, for two reasons. First off, tires are made of rubber and the natural material doesn't dissolve fast at all. Even worse, if they are set on fire, smoke from burning rubber is extremely toxic and pollutes the air.
Secondly, old tires can easily be recycled and/or rather up-cycled into stuff that can be useful around the home or in the very least an addition to your decor. Or why not both?
Recycling old stuff is one of the best ways to save money and improve your crafting skills. There is an endless supply of ideas about stuff that you can DIY, but lately, DIY tire projects have become one of our favorites. Why?
Well, tires are very easy to work with and even easier to obtain. In fact, you probably have an old pair in your garage, but even if you don't you can buy used tires that don't even have to be in driving condition for almost no cost at all.
By re-purposing old tires into something else that you will use around the home, you save them from burning, therefore you are not contributing to the air pollution as much. But what can you actually make by recycling old tires?
The answer is … a lot! There are thousands of different DIY ideas that feature recycling of tires. There are things that can help you solve a practical problem and then there are the kind of projects that are purely for decorative purposes, there are even DIY tire ideas that combine a practical design with a decorative design.
In our collection, you will find both types. Most of the projects that you'll see below are best suited for outdoor use, such as in your garden or backyard but there are some that can make a wonderful addition to your interior decor as well.
1. Instead of lEAving the garden hose out where it can be damaged, store it in a tire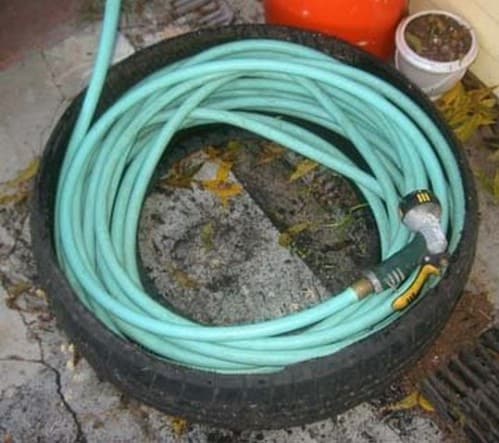 2. Create a DIY Chic Tire Ottoman with storage space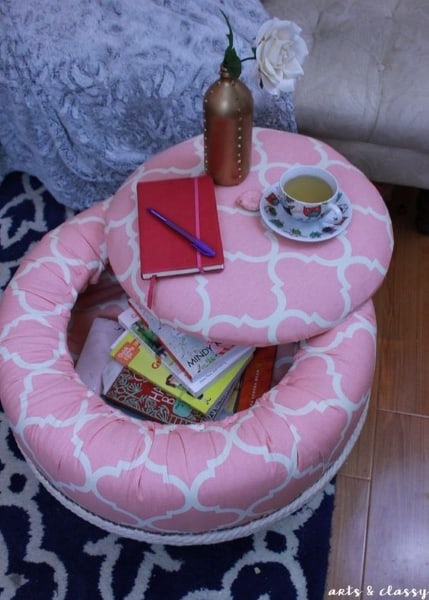 3. Treat your pet with a brand new bed made out of an old tire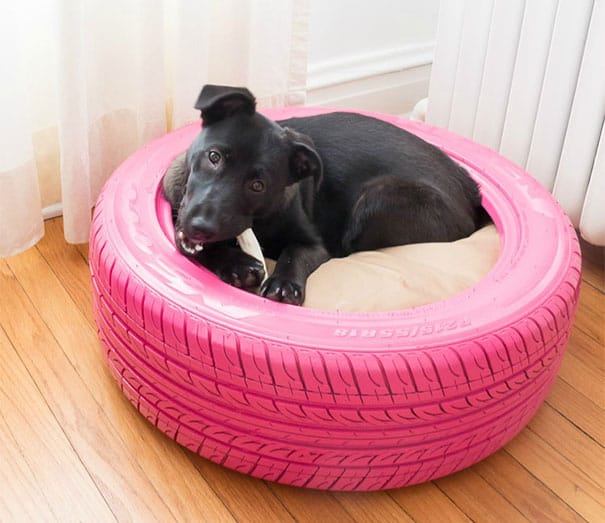 4. Create a wishing well for your garden out of a couple of old tires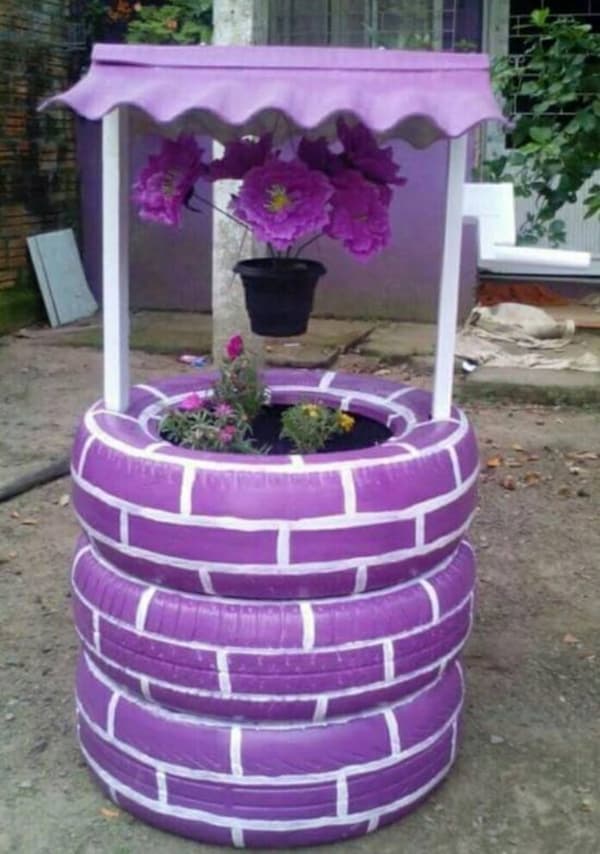 5. Recycle an old tire into a beautiful wall planter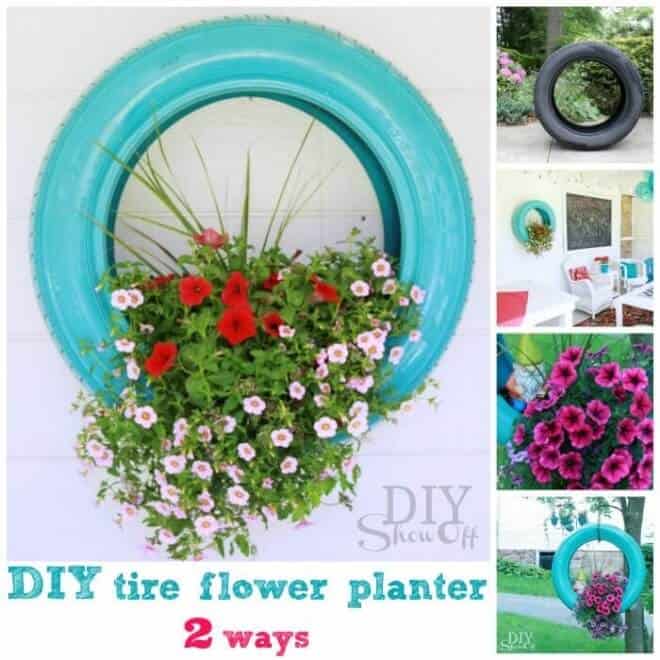 6. Another easy idea for a dog bed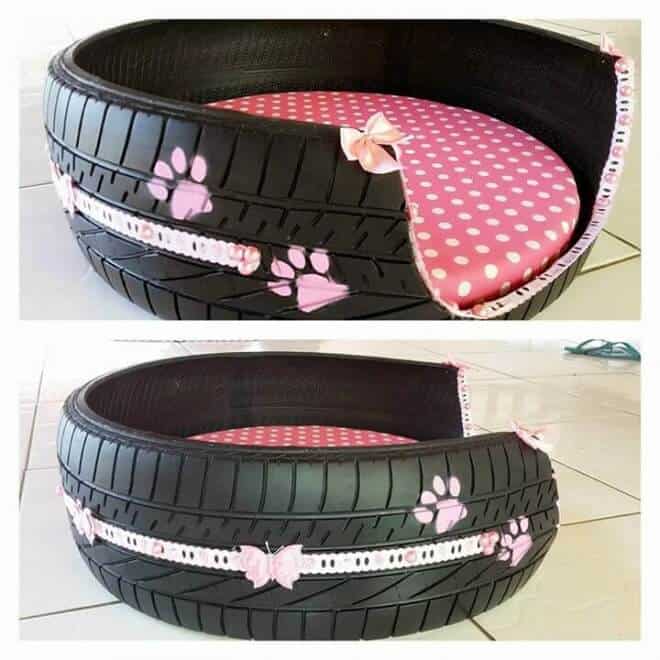 7. Cut tires in half and dig them in the ground to create a very easy and practical bike stand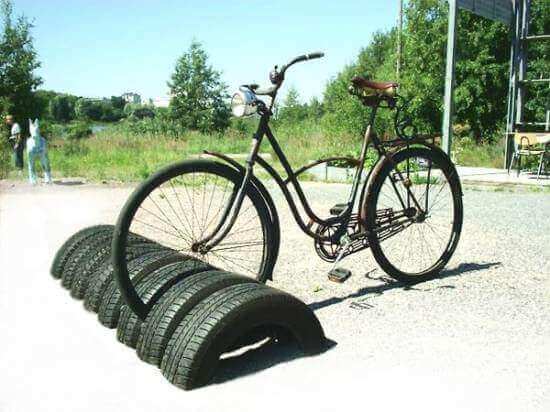 8. Use the rubber from tires to slip-proof your staircase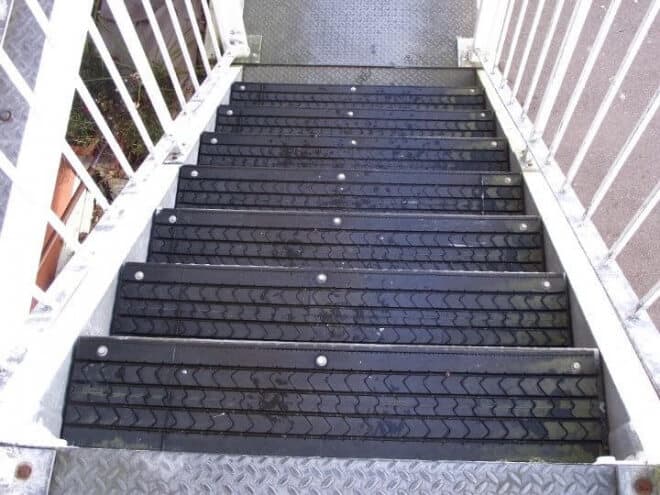 9. Create an ottoman with some rope and a single tire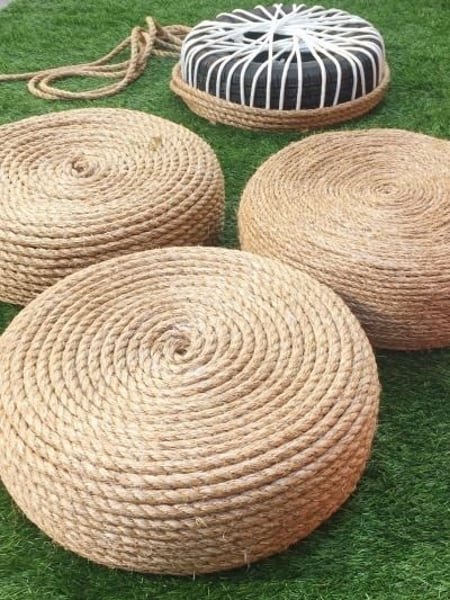 10. Make an outdoor sitting set by recycling a couple of tires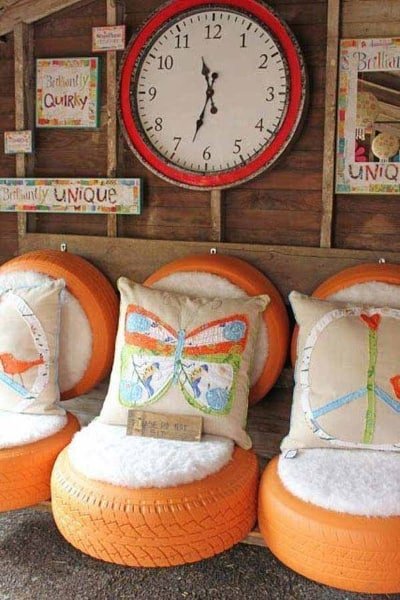 11. Look how easy it is to create a planter out of a tire
All you have to do is paint it in the color of choice !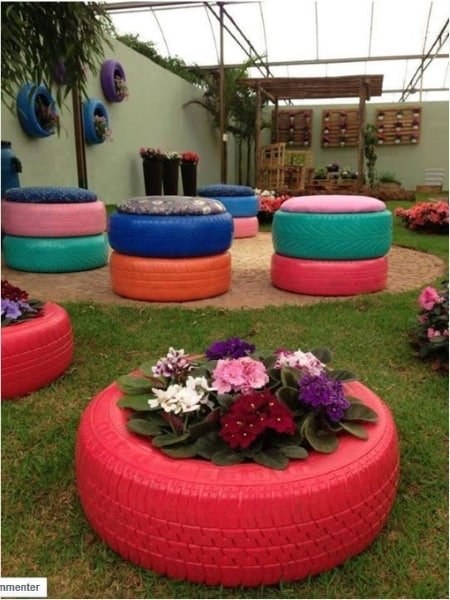 12. No snow? No problem. You can craft a snowman out of old tires
Simply stack them up and paint them white !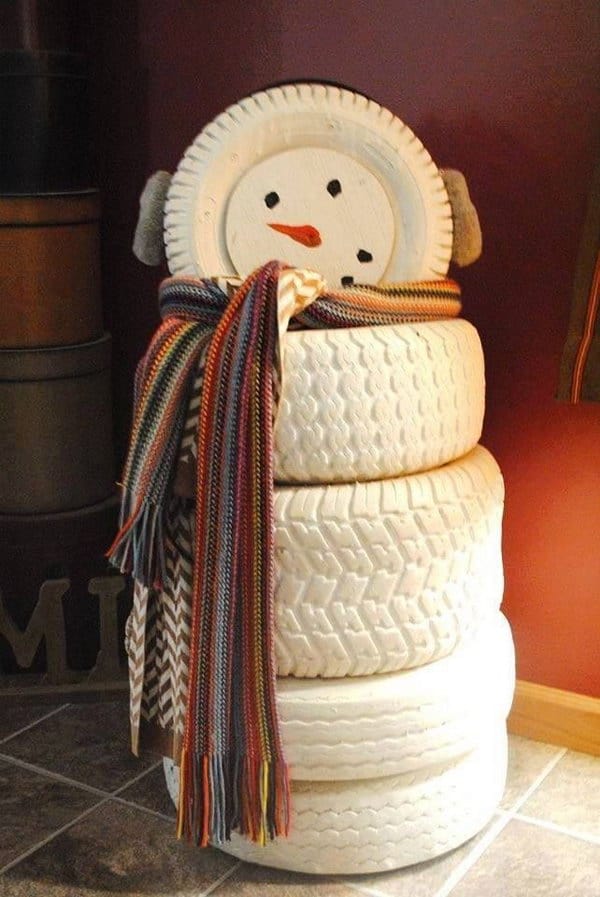 13. Make a tire totter for your kids easily Using an old tire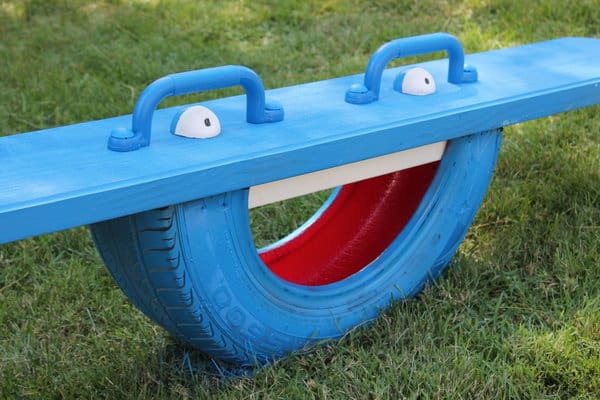 14. Create a pavement of tire steps for hard to reach areas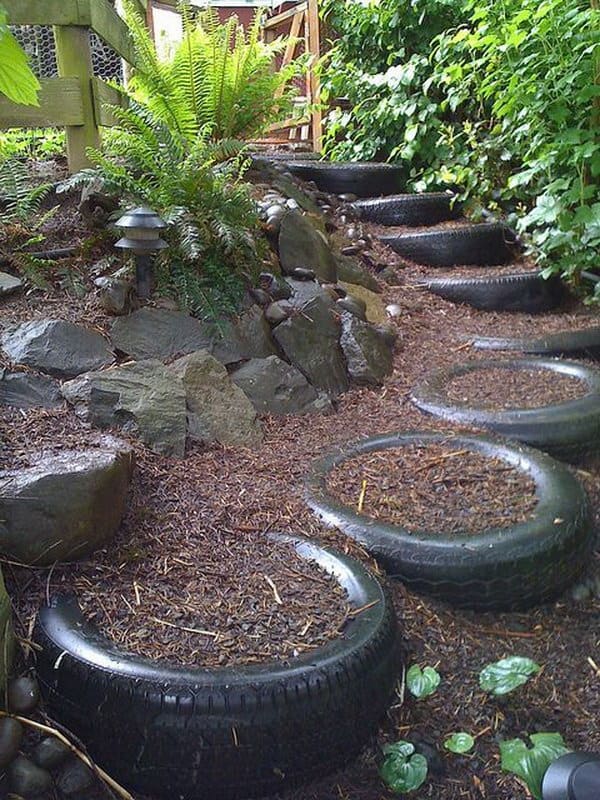 15. Unbelievably simple umbrella holder made out of an old tire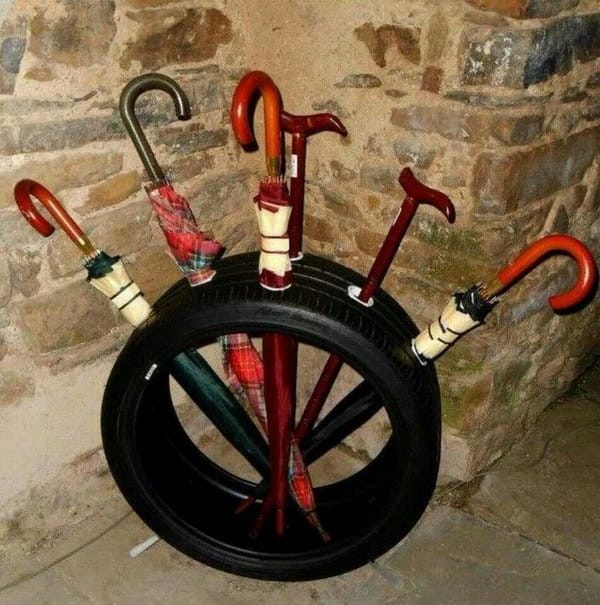 16. Make a decorative frog planter for your garden out of a bunch of tires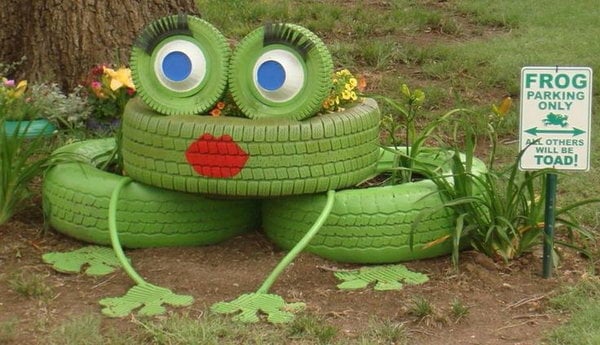 17. Repurpose old tires into these fantastic Tire Swans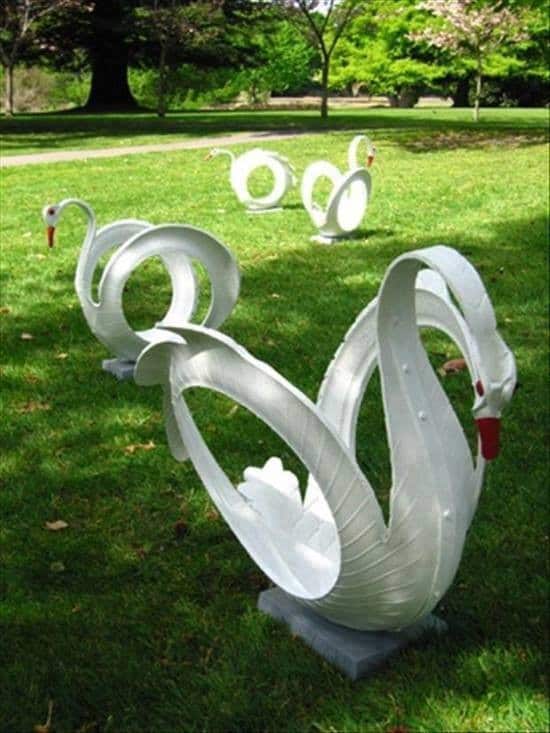 18. Or Into this colorful parrot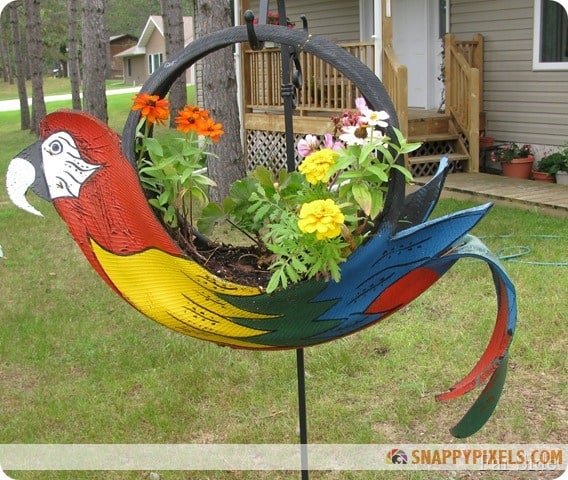 19. Transform old tires into beautiful teacup planters for your garden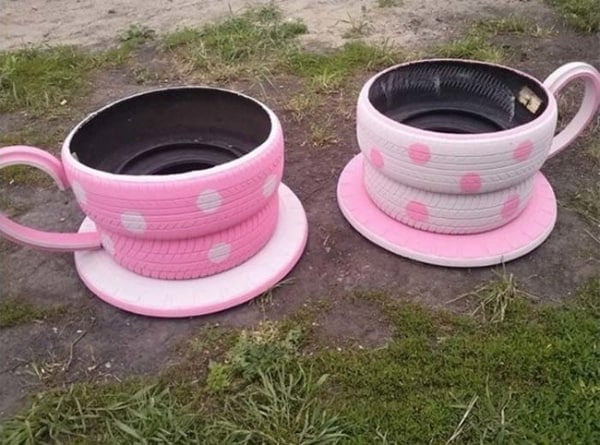 20. Create a good old tire swing for the kids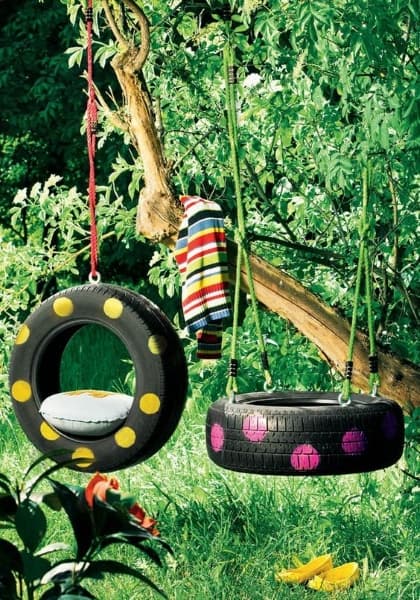 How do you see homemade products and crafts in general and how do you see the DIY Tire Projects gallery above in particular ? We would love to hear your thoughts on the subject in the comment section below !