For any art lover, a pack of good-quality art supplies is a must to ensure they're able to express their ideas just the way they want. 
However, choosing a gift for them requires more than just picking some colored pencils or paintbrushes. In fact, zeroing in on a good product can be challenging, given that there are a plethora of art supplies out there. Plus, there are loads of brands to choose from, so figuring out a reliable one only adds to the confusion.  
That's why we're here to help you out. In this guide, we've reviewed the ten best art supplies from Derwent. This century-old brand is trusted worldwide for its varied range of quality art supplies, so it has something for every art lover out there. As a bonus, we've included a buyer's guide to help you make a well-informed decision. 
So, without further ado, let's get started!  
Best Derwent Gift Sets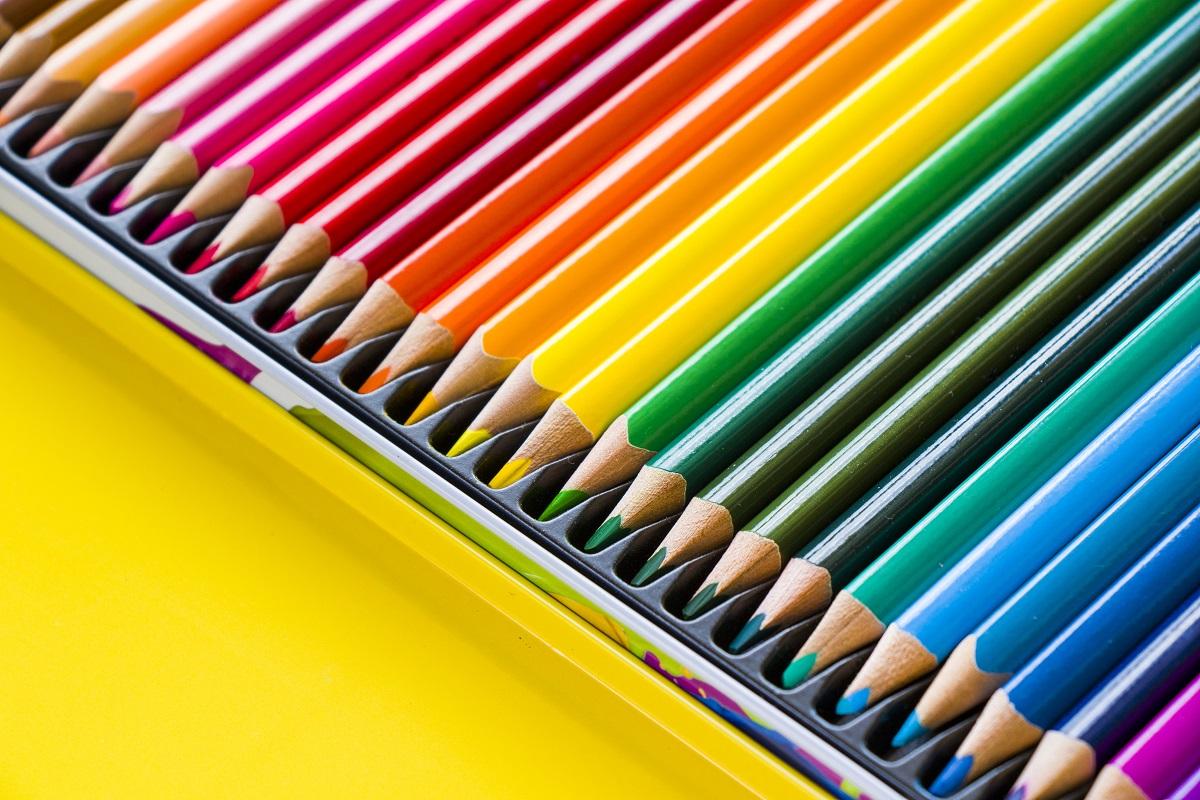 Sale
For a seasoned artist who loves to create detailed sketches of professional standard, this gift set is no less than a match made in heaven! It can help them draw portraits and recreate landscapes with the ultimate precision and would provide a significant boost to their creativity.
Why Did We Like It?
First and foremost, each pencil in the set comes in an efficient design to enable better accuracy for all your drawings. While the hexagonal barrel shape facilitates smooth drawing, the core of each piece is made differently to suit different drawing needs. 
Notably, hard degree (H) pencils with a 2.2mm core are ideal for drawing sharp lines. But those with a 3.5mm soft degree(S) core are better suited for drawing softer lines.
Furthermore, this set contains a combination of hard and soft pencils of 12 different degrees to express your artistic vision in your own way. That's why they'll work equally well for shading, blending, or various kinds of illustrations.  
You can even sharpen the core to a fine and long-lasting point to emphasize the smaller details precisely. So, you'll never have to worry about the core breaking apart as with ordinary pencils.  
What Could've Been Better?
The tin enclosing these pencils might arrive a bit damaged sometimes owing to the use of poor-quality packaging material. Note that this makes the contents prone to damage during delivery, which is why you must check the product carefully soon after receiving it.  
Pros
Design enables better accuracy

Versatile set of pencils

Sharp core

Durable structure
Looking for a pencil set that provides the same accuracy but offers several color choices to unleash the creativity of your little ones? Then this pack of colored drawing pencils will be an ideal pick. It's also equally suitable for adults, which is why it will be a great Christmas present for a friend who has an artistic streak. 
Why Did We Like It?
The best thing about these colored pencils is the characteristic creamy consistency, which lends a soft velvety finish to your artwork. Adding to this is a soft, round, thick core with high pigmentation to create dense color for all illustrations. 
These qualities make it perfect for creating vibrant and detailed wildlife paintings and sweeping landscapes. Moreover, art students can also use it for their portraiture and nature studies. 
Coming to the specifications, each pencil has an 8-mm barrel and a thick 5-mm core that are ideal for ensuring lightfast drawings for all your projects. These wax-based pencils are also quite durable and can be used with equal efficiency in both water-soluble and dry mediums. 
Last but not least, identifying the core color of each piece is effortless since the pencil top is colored in the same shade.  
What Could've Been Better?
A slight drawback of these pencils is that they might not fit in all sharpeners, especially the manual ones. However, you can deal with this issue by using an Exacto knife for the purpose, and this method is also quite easy. 
Pros
Drawings get a velvety finish

Highly versatile

Enables lightfast drawing

Easy color identification
Cons
May not fit all sharpeners
Sale
Another great pick is this set of colored pencils that can help graphite art enthusiasts effectively introduce some color to their drawings. Coming in a comprehensive range of 24 appealing colors, this fine-point pencil set comes in a secure and sturdy metal tin. To know more about this product, move on to the next few sections. 
Why Did We Like It?
Interestingly, when you use these Graphitint pencils in their dry form, they provide a subtle colorful touch to the painting. This is especially useful for adding dimension to any graphite drawing. On the other hand, if you wish to use dense and vibrant colors in any artwork, adding water can help you achieve the hue with utmost perfection. 
These pencils are also quite smooth and soft, which is why you can blend them effortlessly to create a beautiful array of soft shades. 
Plus, you can remove or modify the colors by just using clean water and an eraser. This is why you can correct slight smudges or drawing mistakes quite easily. 
They even come in a perfect size, that is, with an 8 mm barrel and a 4 mm core that together provide appreciable precision in all your graphite drawings. Additionally, these pencils are available in a set of 12 pieces.  
What Could've Been Better?
Some customers pointed out that the color tabs on the top of the pencils seemed slightly confusing, making it difficult to identify the colors correctly. Thus, in case you face a similar problem, it will be best to use the colors on a rough sheet first so that you can be sure about the shade. 
Pros
Can add dimensions to a painting

Offers vibrant color

Easy to erase or modify

Can create an array of soft colors
Cons
Color identification is slightly difficult
Next up, we have this water-soluble ink pencil set that's perfect for creating a translucent effect in your drawings. Users can also combine them with other media once they've dried out. In fact, these pencils can provide endless possibilities for exploring your creativity. 
Why Did We Like It?
Artists who are fascinated by the intense hues of traditional ink pens will surely be in awe after using these pencils. After all, they offer a very similar visual appeal while blending easily and can be smoothly applied over a large area. That's why this pencil set can be great for those looking to recreate bright visuals on the canvas. 
Washing the colors with some water also adds a translucent look aside from intensifying the shades. And like some of our other recommendations, this one comes with a durable 8mm round barrel and 4-mm core to facilitate efficient usage. 
Even the wax content of the core is on point, which makes sharpening these pencils much easier than average products. Plus, the colors are easy to identify as the color tabs on the top match the core perfectly.  
What Could've Been Better?
You won't get many lighter shades in this watercolor pencil set. So, if that's what you require, you may have to use another set of colors or paints. You might even have to blend quite a few colors to get the exact shade needed. 
Pros
Create intense hues

Add translucent effect

Easy to sharpen

Easy color identification
Cons
Comes with fewer light shades
Halfway through our list, we've picked this set of six drawing pencils and a sharpener that can help art lovers create expressive and loose tonal drawings with ease. In fact, they can use it to recreate anything on their canvas ranging from nature and wildlife to portraits and landscapes. 
Why Did We Like It?
We loved the classic design of these pencils, especially the external structure painted in earthy red that beautifully represents the feel of the entire set. Even the colors displayed at the bottom portion of the pencil are easy to identify, so the users are least likely to land in confusion. 
Coupled with the appealing design is the efficient round barrel of 8mm that makes drawing the different tones effortless and minimizes the chance of mistakes. Plus, the 5-mm thick core can effectively handle the pressure exerted while drawing so that you can make narrow or broad sweeps smoothly. 
As for the color range, it consists of brown ochre, chocolate, Chinese white, sanguine, sepia red, and ivory back. All these colors can work well to lend an earthy feel to the illustrations, which makes them perfect for artists focussing on nature studies.  
What Could've Been Better?
Some customers complained that the metal tin housing the pencils is a bit flimsy, which makes it more prone to damage due to regular use. But apart from that, most of them were quite satisfied with the quality of the pencils and the color selection. 
Pros
Appealing classing design

Effortless drawing

Durable core

Lends an earthy feel to all drawings
Another dependable option for adding vibrant color to any illustration is this colored pencil set consisting of 72 different shades. Its pencils are designed to provide professional-grade perfection to any artwork that requires using a variety of colors. With this set at their disposal, artists can even create different effects in their drawings. 
Why Did We Like It?
The single biggest advantage of these pencils is their oil-based core that helps artists produce rich colors effortlessly on paper. Also, the core is highly resistant to color change over time, ensuring that your artwork doesn't fade away. It even comes with a long-lasting point suitable for the heavily detailed drawings or layering work. 
Adding to the efficiency of these pencils is their strong and durable round barrel that facilitates 100% lightfast drawing. The colors even have a very creamy texture which allows you to blend them on the page to create an effect similar to paint, which is ideal for still-life illustrations.
Speaking of the color laydown in the set, the range of opaque colors can be used to create different kinds of bold and expressive drawings.  
What Could've Been Better?
Like one of our previous recommendations, the packaging material used for this set is much weaker, which is why the package might arrive damaged sometimes. In some cases, it might cause one or more pencils to break on the way. As such, you must check the product carefully soon after it's delivered to ensure it's in perfect condition. 
Pros
Produces rich color

Facilitates effective color blending

Prevents artwork from fading away

Ensures 100% lightfast drawing
This small set of pencils is specially designed for blending and burnishing any artwork to create a smoother look for a paint-like appearance. As such, you can combine it with any other set of colored pencils to create illustrations that require blending a variety of rich colors with utmost perfection. 
Why Did We Like It?
First things first, this set consists of two pairs of a colorless blender and burnisher pencils along with a plastic sharpener and an eraser. While the blender pencils have a soft core that lets you blend two colors easily and effectively, the burnishers provide a glossy and rich finish. 
You can use these variants to create different effects such as layers, streak-free areas of a single color, or a very strong shade in a part of the artwork. 
As for the two included accessories, they also work with the desired efficiency so that you can keep the pencils adequately sharp and correct any mistakes easily. Together, such features make this set a great alternative to blending tortillons and stumps. 
This set even comes at an affordable rate, so you can complete your collection of art supplies cost-effectively.  
What Could've Been Better?
A point of caution is that sometimes these pencils might smear if you try applying water over them. Keep in mind that this especially happens while working on watercolor paper. That's why it's best to use these pencils on other varieties of paper in case you plan to use water to amplify the paint-like effect.  
Pros
Easy and effective blending

Can create a glossy and rich finish

Good-quality sharpener and eraser

Cost-effective
Cons
Not ideal for use on watercolor paper
Sale
Watercolor paints that can deliver the right color intensity in any artwork are a rarity these days. And this Inktense paint pan from the brand is among the few that fit the bill perfectly. Its unique formulation allows artists to express their ideas just the way they desire. As such, it has been appreciated by art lovers across the country. 
Why Did We Like It?
What we liked the most about this product was the high pigmentation of the colors, which guarantees a vibrant finish in every artwork. And this color stays fixed after it dries up to ensure your creation retains its charm in the long term. 
Another great advantage is that the pigments are designed for quick drying once they are washed out and become permanent after drying. This lets you place or layer the contrasting colors next to one another without having to worry about color bleeding. 
This property even makes the paint suitable for a variety of surfaces, including silk, clay, vellum, and parchment. As such, art lovers who are fond of everything DIY can use this paint pan to design DIY gifts for their friends. 
We also found the design of this set to be really convenient to use as it includes a durable mini water brush, five mixing palettes, and a sponge.  
What Could've Been Better?
The range of colors provided in the palette is somewhat limited. That's why you might require more mixing and matching to create different shades as per your needs. Naturally, this can seem a bit of a hassle to all art lovers. But quality-wise, we have no complaints about this product. 
Pros
Produces a vibrant finish

Suitable for a variety of surfaces

Dries quickly

Convenient design
Sale
Towards the end, here's a durable and versatile pencil set that combines the control of pencils with the beauty and vibrancy of watercolors. Both these properties can together help art lovers achieve the precision that they want in their paintings. Read on to know more about all its features. 
Why Did We Like It?
The most noteworthy feature of these Derwent watercolor pencils is their efficient, break-resistant structure that's ideal for hours of extensive use. Plus, features such as the hexagonal barrel and the 3.4mm core facilitate the much-desired accuracy for detailed illustrations. 
Even the water solubility of these pencils is on point, providing artists the versatility they desire without affecting the quality of the paintings. Thus, they can easily create textured lines with their wetted tips or use damp paper to achieve bright colors with soft edges. 
The core colors also have a softer formulation, which helps create layers and blends easily. As such, they help create a variety of effects ranging from delicate watercolor washes to bold colors. Another advantage is that the shades can be adjusted by adding water as per the need since the colors aren't permanent.   
What Could've Been Better?
We were a bit disappointed to find that these pencils lost their sharpness faster than other products. As such, users will have to sharpen them more frequently. But apart from that, we feel it's a fairly reliable choice considering the durability and precision offered throughout.   
Pros
Break-resistant structure

Suitable for detailed illustrations

Highly versatile

Easy layering and blending
Cons
Require more frequent sharpening
We've also included this small set of charcoal pencils that can be used to create intriguing pieces of charcoal art effortlessly. These offer the right balance of convenience, durability, and precision, ensuring all your paintings turn out just the way you want.
Why Did We Like It?
Made using a super-effective combination of fine clays and charcoal particles, these charcoal pencils can provide the right tonal value to any drawing. Plus, the rich and smoothly textured core helps make the strokes effortlessly, thereby facilitating greater accuracy for all projects. 
In comparison to the traditional charcoal sticks, these pencils are also much easier to sharpen and ensure reduced mess. Even the sharpener provided in the set functions smoothly to enable fast and smooth sharpening. 
Apart from this, the pencil set can easily be used to blend different colors and comes in a smooth laydown that's suitable for most drawings. Note that the set includes one light, two medium, two dark, and one white or tinted charcoal pencil. 
Among these, the tinted charcoal variety can be of great help in adding dimension and depth to detailed drawings.  
What Could've Been Better?
Several customers pointed out that this pencil set came with some pieces damaged, which made them difficult to use. That said, a few of them expressed their relief over the prompt and efficient customer service offered as it ensured the box was replaced within a few days.  
Pros
Provides the right tonal value

Facilitates greater accuracy

Helps in easy blending

Adds dimension and depth
Cons
Few pieces might be damaged in the tin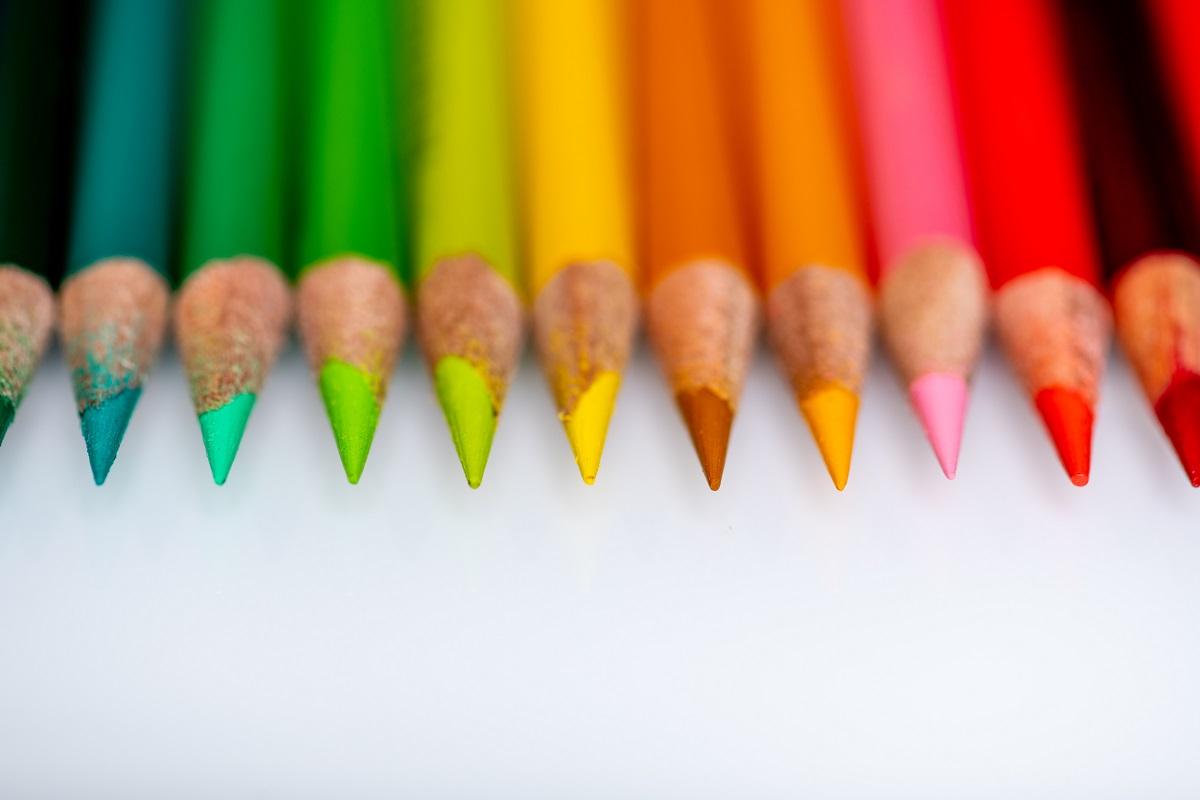 Derwent Gift Sets Buying Guide
To choose a set of good-quality art supplies, you'll need to consider some common characteristics of these products that will determine their effectiveness in the long run. 
As such, going through the specifications of the leading options on the market won't suffice. That's why we've compiled this guide to the key factors you must keep in mind before making a choice. 
1. Type
Products used for artwork can be of different types, including drawing pencils, paints, colored pastel pencils, graphite pencils, blenders and burnishers, and many others. Some types, such as paints and drawing pencils, come in various color intensities, color ranges, and variants.  
Now, as you're purchasing the art supplies set as a gift for a close one, you must have an idea about their preferences with regard to such products. That's why one of the primary considerations is to determine the type of art supplies suitable for that person. 
For instance, a person who's fond of sketching landscapes or portraits will like a set of drawing or charcoal pencils more than watercolor paints or pastel pencils. But if they're fond of experimenting with their artwork, a set of blending and burnishing pencils will provide them with great scope to explore their creativity. 
So, make sure you go through the product details thoroughly and read through some customer reviews, too. That way, you'll be able to know about its applications and overall quality. 
2. Pencil Specifications
If you're planning to buy a pack of drawing or colored pencils, it's a must to check the specifications of the product. Among these, the most important ones are the barrel size and shape and the core texture and size. While the core is the part generally made from graphite and used to draw or write, the barrel or shaft is the wooden casing surrounding the core. 
Now, keep in mind that a wider barrel and a thinner core will help users make smoother and sharper strokes effortlessly. But in case the core is thicker and softer, the pencil will be more suited for making lighter strokes. 
Additionally, in the case of drawing pencils, the core texture will determine whether the pencil is suited for lighter or darker strokes, that is, the degree of the pencil. And since you'll have to use both light and dark strokes for most sketching projects, it will be best to buy a set that includes pencils of different degrees. 
3. Quality Of Watercolors
To purchase a set of watercolor paints or pencils, you'll have to consider the intensity and water solubility of the constituent colors. And for that, you'll need to go through some customer reviews of the product you're considering. 
This will help you understand whether the colors are suitable for making vibrant illustrations and experimenting with different kinds of artwork. For instance, colors that are easy to blend or burnish can be used to create different effects in any artwork. 
4. Accessories

 
The availability of good-quality art accessories such as erasers and sharpeners in a set of art supplies will naturally make it more valuable to an artist. That's why it's important to check whether the set comes with such accessories and they're of the desired quality. Again, you'll have to go through the customer reviews to be sure about their quality.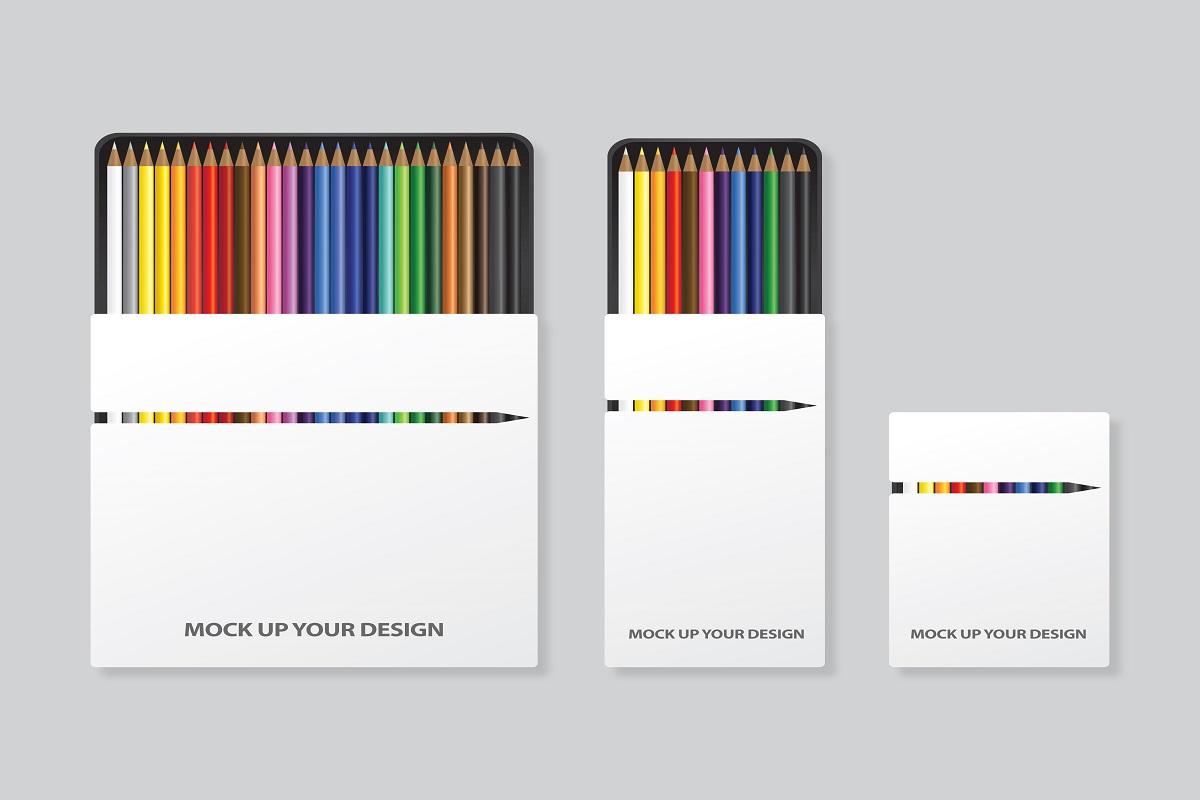 Derwent Gift Sets Verdict
On that note, it's a wrap for today. 
We hope you enjoyed reading about the best art supplies on the market as much as we enjoyed reviewing them. Now, you'll surely be able to decide on the present you've been planning all this while for that art enthusiast friend. So, go ahead and make your pick! 
But before we bring down the curtains, let us quickly take you through our favorites from the list. The Graphic Drawing Pencils Set is perfect for people fond of sketching whatever they see around them. 
On the other hand, the Colored Drawing Pencils Set is ideal for art enthusiasts interested in nature studies who love to add a touch of color to their paintings. 
With that, we'll call it a day. But watch out for this space, as we'll be back soon with more interesting guides. 
Related Articles
13 Best Sharpener For Colored Pencils
15 Best Electric Pencil Sharpeners
11 Best Colored Pencils for Beginners & Professional Artists
33 Best Art Supplies for Kids and Why You Need Them
11 Best Adult Coloring Books That Will Color Your Mood
7 Best Electric Pencil Sharpener For Colored Pencils
10 Best Paper For Colored Pencils 
Learn How to Shade With Colored Pencils Swiftly & Correctly
12 Colored Pencil Tips & Tricks to Enhance Your Skill
Learn How To Use Colored Pencils
6 Best Erasable Colored Pencils Right Now
You Won't Believe What Colored Pencils Are Made Of!
10 Colored Pencil Techniques to Enhance Your Drawings Swiftly
Learn How To Blend Colored Pencils Correctly Fast
13 Best Watercolor Pencils and Water Soluble Art