Disclaimer | This article may contain affiliate links, this means that at no cost to you, we may receive a small commission for qualifying purchases.
Coved ceilings used to be a very common and integral part of the décor of 20th Century homes, especially in Northern European countries. Not just Northern Europe, many other parts of the world, like North America or even India used to influence coved ceilings, this trend influenced massive home interior design and home décor. However, with passing years, the usage of the coved ceiling has seen the downfall. Old houses still may have coved ceilings, and instead of getting rid of them, incorporating sculpted ceilings with modern day designs is gaining a lot of popularity.
Coved ceilings and designing them could sometimes be tricky. From the usage of wired ceilings to various textures, different patterns, paints, etc.- coved ceilings have made a comeback! It would be worth it to mention some of the coving designs and how they could be incorporated to give your house an unique look.
Learn How to Used Coved Ceilings to Emphasize Your Home Decor
1. The seamless cove
Certain houses which already have coves could be either accentuated or blended with the ceiling with either the same paint or wallpaper. The coving, as well as the ceiling, is first painted in the same color, and keeping in mind the complementary shades which would go with the color, the wall is then designed and painted. This helps in seamlessly adding that unique look of coves in the décor, without getting into a lot of hassle.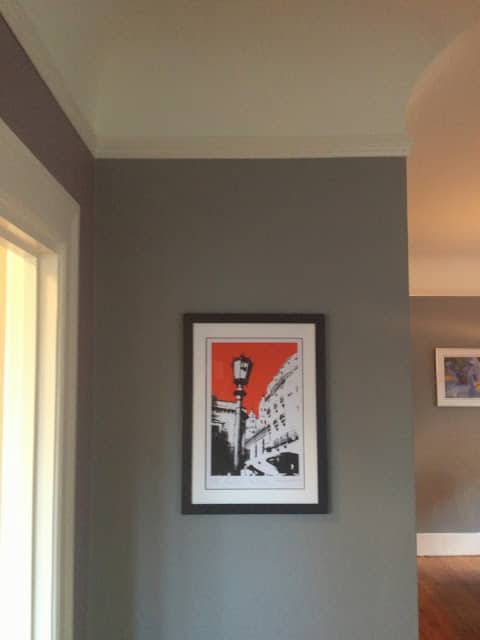 via Pinterest
2. Furniture used for coving
A lot of olden days, as well as modern houses, have furniture which is attached to the walls. This could again be used creatively, and a coving could be added on top of them. It could be a wardrobe, study table, window pelmets, etc. Coving could be added on top, and the wall could be given a new definition. It looks very chic and saves space.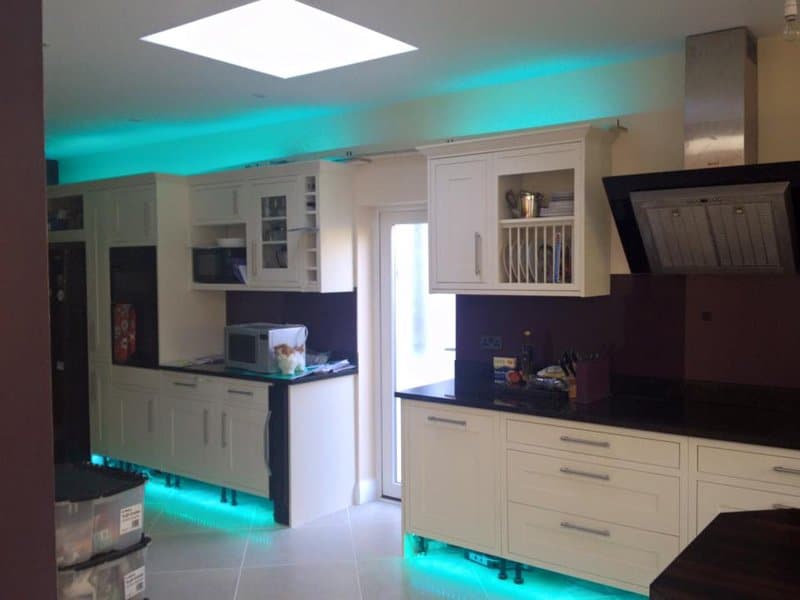 via Pinterest
3. Accent coving
This technique is unique in the way that the room could be made to look different and colorful. Accent coving focuses on accentuating the coving, by painting it in color different than that of the ceiling or the wall. This helps the coving to stand out and have its space in the room. After all, a coving does add to the intricacy of the room décor.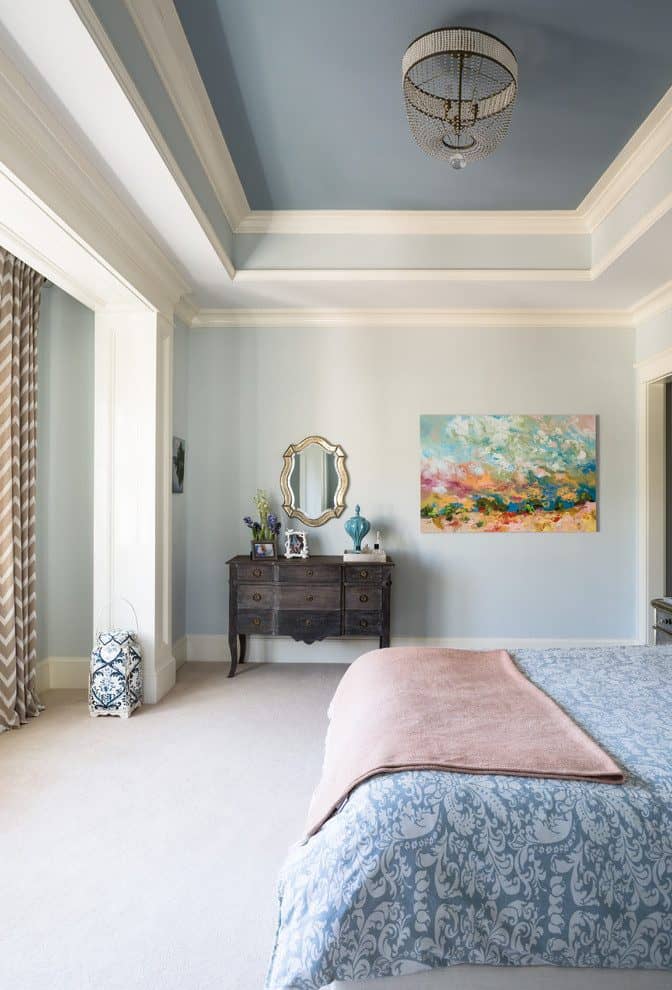 via Pinterest
4. Sticking to the classics
One of the biggest problems of coved ceilings is to get the perfect fit of the wallpaper in the joint between the ceiling and the wall. This joint is 90 degrees and is very sharp, hence maintaining the same could be tricky. The classic coving has the similar color as that of the ceiling, and the wall has sharp paint or wall paper. This needs to be executed with precision.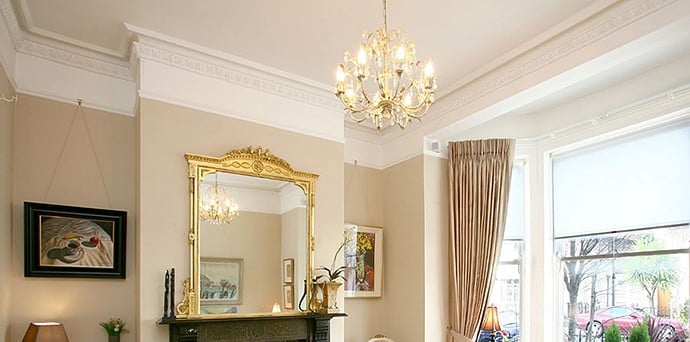 via Pinterest
5. Ornate coving design
Coving can be given a twist by adding a lot of grandeur to it. It is not necessary for a coving to be incorporated with the ceilings and make it look seamless all the time, it could even be given a vintage look by adding intricate details and work to it.  If the house is old and already has high ceilings, ornate coving adds a great deal of panache to it and changes the entire décor of the room.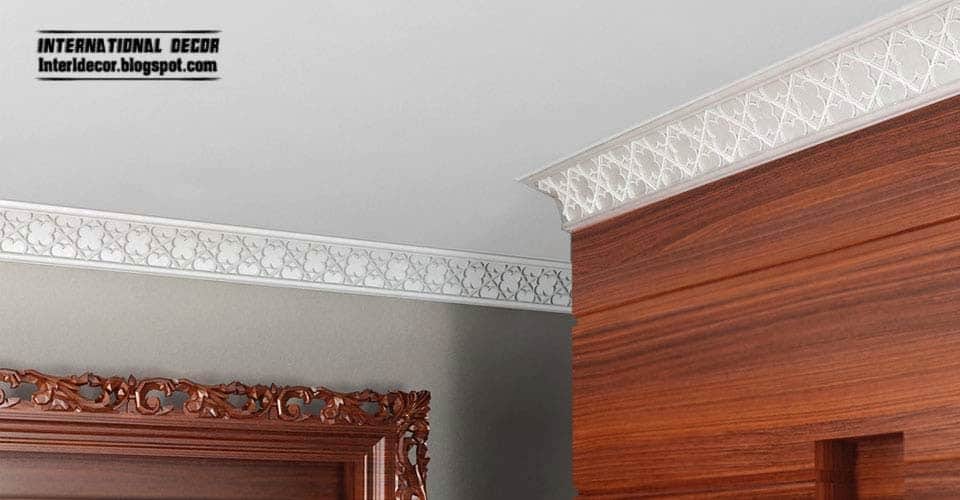 via Pinterest
6. Picture rails
Picture rails are not one of the most adapted concepts, but they are a great way how covings could be used. Also, for individuals who like to mix and match their pictures and play around with their home décor, this is a great idea. The pictures could be changed from time to time, and the coving could also be used wisely. It helps in defining the coving of the room.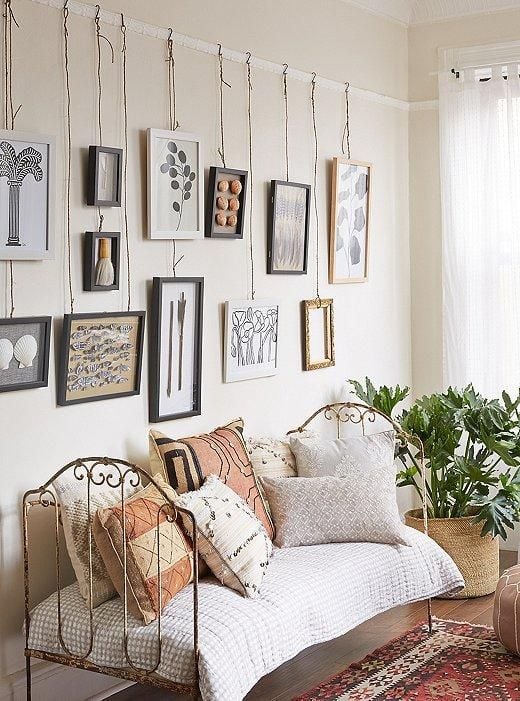 via Pinterest
These are just some of the ways how the interior of a modern home could be revamped by adding coved ceilings or even incorporating pre-existing coved ceilings in the décor. They look grand as well as chic at the same time, adding a wee bit of vintage vibes to the design.
Coved Ceilings Designs Gallery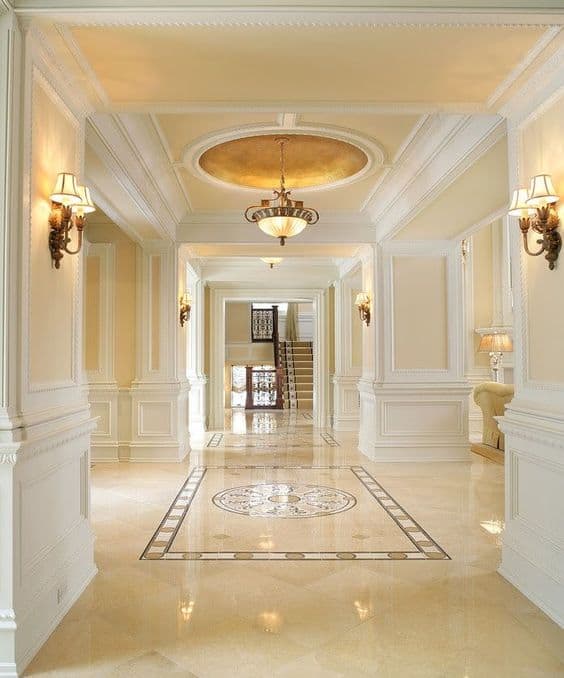 via Pinterest
via Pinterest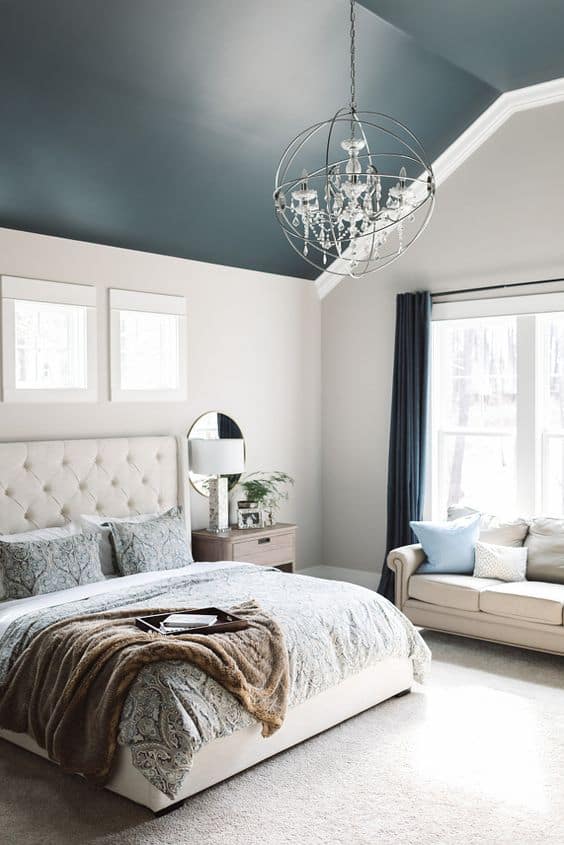 via Pinterest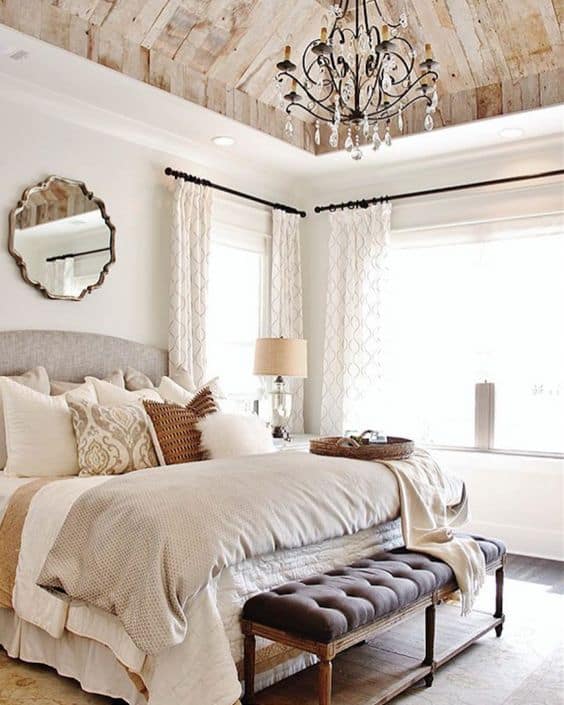 via Pinterest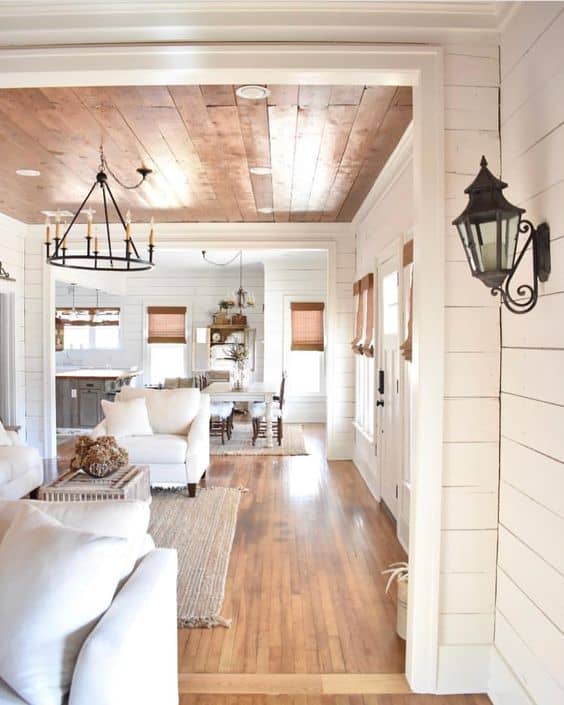 via Pinterest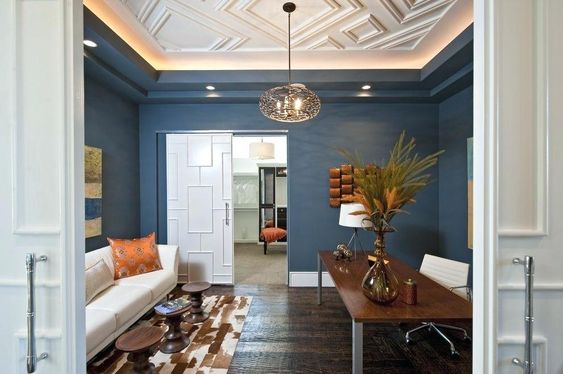 via Pinterest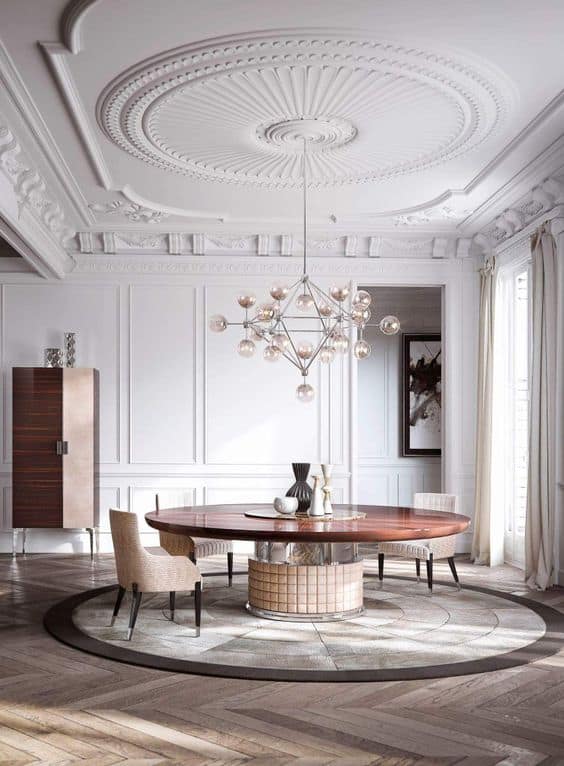 via Pinterest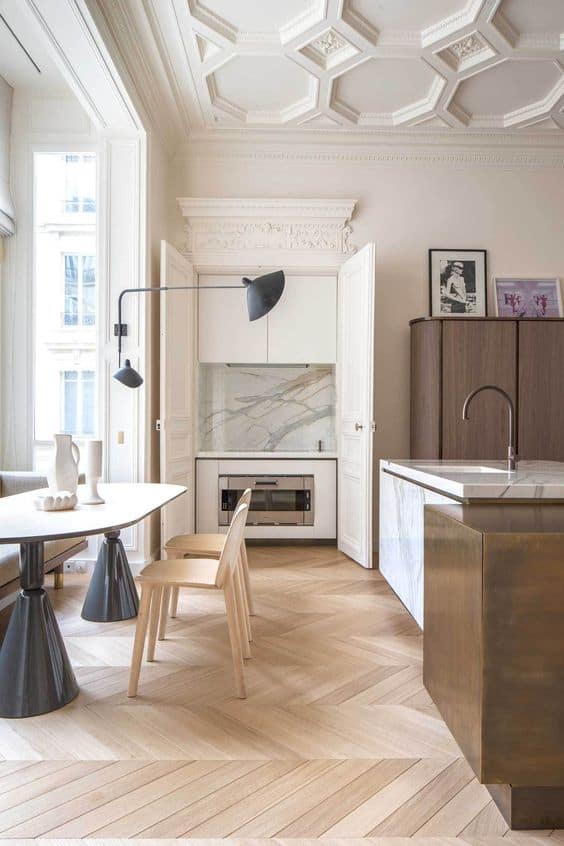 via Pinterest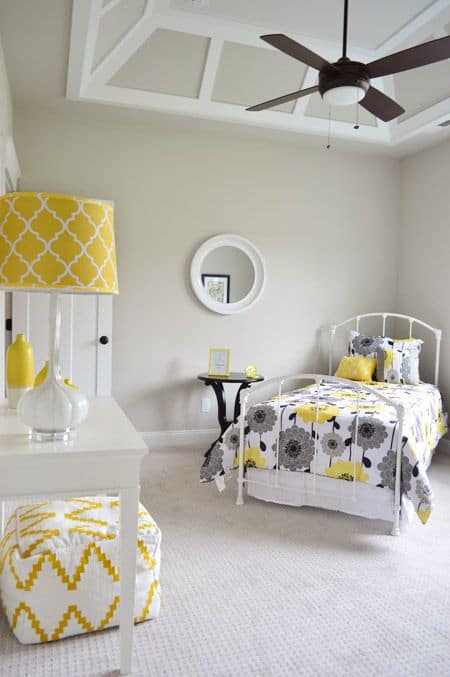 via Pinterest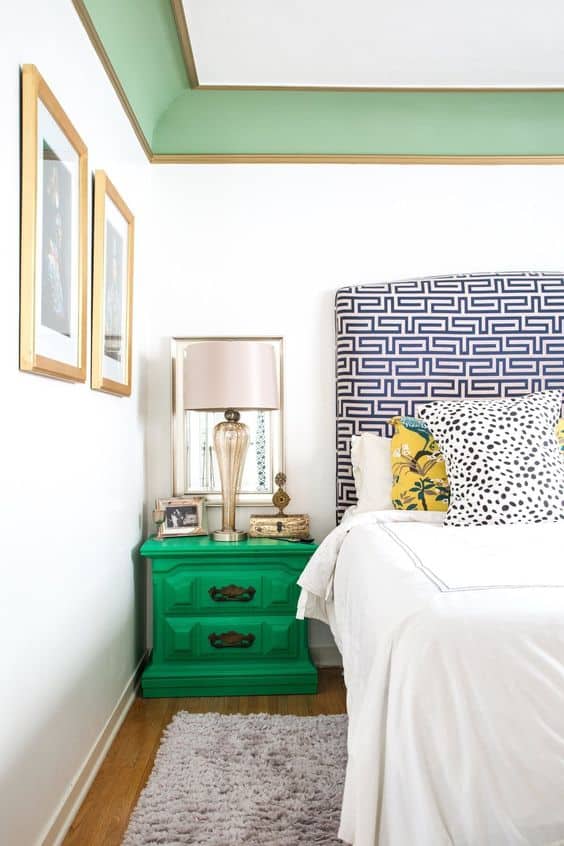 via Pinterest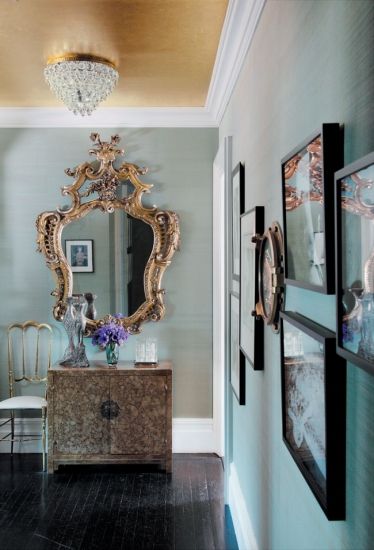 via Pinterest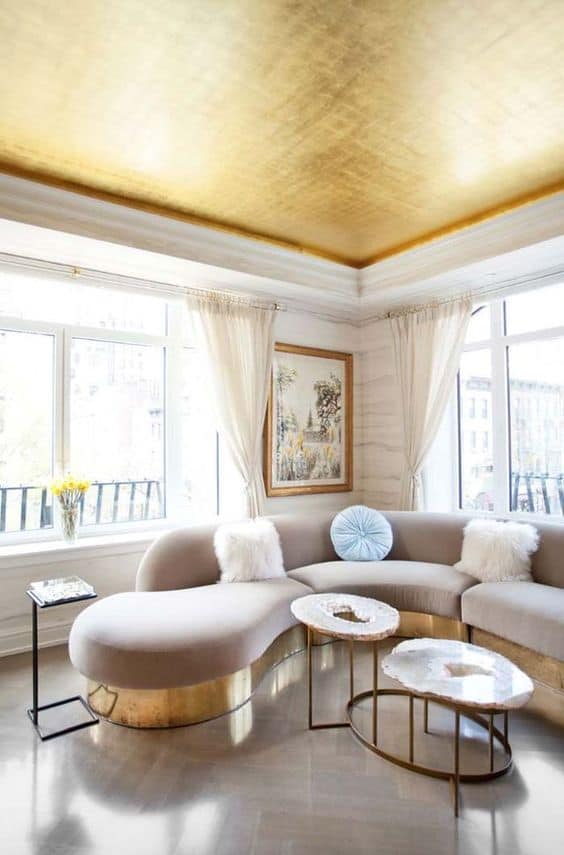 via Pinterest
What do you think? How do you like the designs above? We would love to hear your thoughts on coved ceiling designs !