If you're enthusiastic about carrying out repair work without external help, then you need a cordless drill.
A cordless grill works on a battery as opposed to electricity, making it more convenient to use and safer. So, no more tripping on wires while you work!
Using a cordless drill also means fewer chances of a short-circuit or a blown fuse, which would just add to any problems you're trying to fix.
There are many options available on the market; however, we decided to list the ones that are under $100. That narrows the scope and makes it easier to choose a drill without burning a hole in your pocket.
So, if you're looking for the best cordless drill under 100, read on to know more!
Best Cordless Drill Under 100
IMAGE
PRODUCT
DETAILS

Our Top Pick

Our Top Pick

Dewalt

Two speeds- 450 RPM and 1500 RPM
300 unit watts of power ability
0.5-inch single sleeve ratcheting chuck

VIEW LATEST PRICE →

Craftsman

2-speed gearboxes with speeds of 350 and 1500 RPM
Measures 10.88 x 2.75 x 10 inches and weighs 5.2 pounds
0.5-inch keyless chuck

VIEW LATEST PRICE →

Bosch

⅜-inch sleeveless chuck 
Two speed options of 350 RPM and 1300 RPM
21 torque settings

VIEW LATEST PRICE →

Makita

Powered by 18V motor
Drill speed up to 1900 RPM

VIEW LATEST PRICE →

BLACK + DECKER

Battery retention capacity up to 18 months
Can provide speed up to 750 RPM
Comes with 30 accessories

VIEW LATEST PRICE →

Avid Power

Battery acts as a capacity indicator and a USB output
Electric brake

VIEW LATEST PRICE →

TECCPO

4-pole copper motor
 ½" metal chuck
2A charger

VIEW LATEST PRICE →

Bielmeier

64+1 torque (285 in-lbs)
Brad Point bit and HSS-R metal bit for specialized drilling

VIEW LATEST PRICE →

Ryobi

18V brushless motor
Built-in magnetic tray
Speed of 1800 RPM

VIEW LATEST PRICE →

KIMO

Three bushes accompany the drill
⅜-inch keyless metal chuck
45 accessories included

VIEW LATEST PRICE →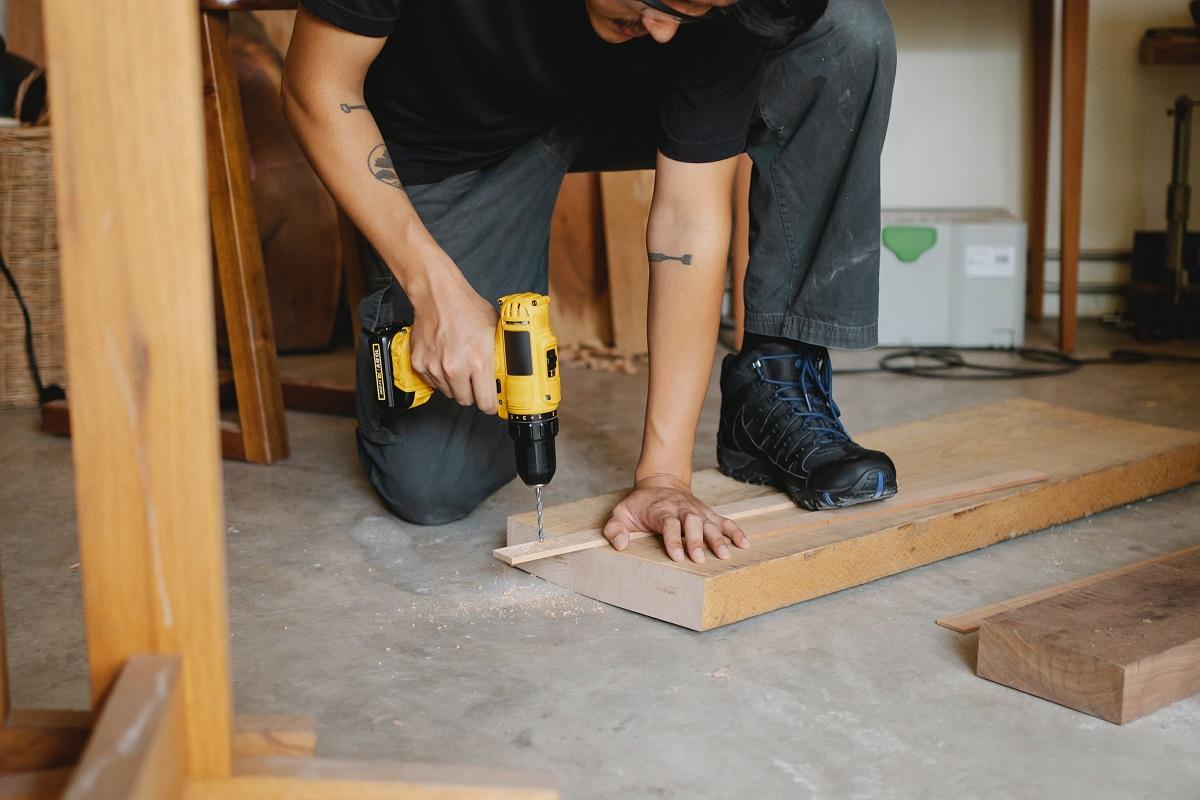 First up on our list is the Dewalt DCD7721C2, which measures 13.88 x 9.88 x 4.25 inches, and weighs 3.64 pounds. It comes in black and yellow and is designed to operate on standard 120V household electrical power. Overall, Dewalt is a well-loved brand, which is evident since this cordless drill is a bestseller.
Sale
Why Did We Like It?
First off, we love how compact and lightweight this drill is. This means it's easy to move around and perform repairs in places that might be a little hard to reach.
It delivers 300 UWO of power ability, which means it can undertake various functions. It also boasts two speed options (450 RPM and 1500 RPM) that can be used for a range of drilling activities.
If you have used such equipment before, you'd know how essential it is to grip the device tightly. So, to enhance the safety of use, it comes with a 0.5-inch single sleeve ratcheting chuck. It also boasts ergonomic handles that make it easier to control the device.
What Could've Been Better
Despite the overall brilliant performance of this drill, when we ordered it, we got a dead battery. There was no way to test how the product worked. So we had to place a request for a battery replacement, which was slightly time-consuming and tedious. 
Pros
Compact and lightweight

Effective in hard-to-reach spots

Safe to use

Easy to control
Cons
Battery may be dead on arrival
The following cordless drill on our list is this one from Craftsman, which has a high-performing motor that can churn out 280 W of power. Measuring 10.88 x 2.75 x 10 inches and weighing 5.2 pounds, it is compact and convenient to use.
Sale
Why Did We Like It?
Apart from being a great performer and super easy to use, this cordless drill also comes with 0.5 inches of keyless chuck. This provision makes it easy to replace drill bits and helps save time. Not just this, the unit also comes with 2-speed gearboxes with speeds of 350 and 1500 RPM, which makes it fast and versatile.
Another handy feature is the LED light, which improves low-light visibility. This is helpful, especially during winter months when the sun sets faster and it becomes a pain to carry out repairs in the evening. 
This machine also comes with a 20V battery that enhances performance and prolongs its run time. The lithium-ion charger that comes with it also ensures that only around 60 minutes or less are needed to charge the tool. The tool is also compatible with the Versatrack hook hang, making it easy to store.
What Could've Been Better
We were pretty impressed with the performance of this cordless drill and can vouch for its functionality. However, certain bits needed for basic repair work aren't included with this drill and have to be purchased separately. This means spending extra money and possibly going over budget.
Pros
Can be used in low light

Long-lasting battery

Fast charging

Compatible with Versatrack hook hangs

Easy to replace drill bits
Cons
Important bits not included with the drill
Now, we have another tool that you simply can't go wrong with because of its durability and versatility. The Bosch is super lightweight and easy to use and measures just 2.14 pounds, which is almost half of some of the other machines on this list.
Sale
Why Did We Like It?
We like how this drill is so light and easy to handle yet makes one feel like a total professional when used because of its impressive features! Plus, it has a 7-inch head that can easily fit into tight spaces and a fuel gauge on the side for easy battery management.
Its streamlined and smart design makes it ideal for continuous overhead work, and it ensures you won't tire out easily. It also has a ⅜-inch sleeveless chuck that can accommodate 90% of household applications.
Interestingly, the Bosch PS31-2A has two speeds of 350 RPM and 1300 RPM, and 21 torque settings, for making precise torque adjustments and accurate drilling. The unit also has a great grip so that no untoward accidents happen.
Another feature we'd like to point out is the LED light that helps illuminate dark corners. This ensures that you don't compromise on timely repair in favor of working when there is light.
What Could've Been Better
This product is near perfect, and despite having a motor with less voltage than some other ones, it still delivers a power-packed performance. However, we did notice that the battery is tough to remove for charging, and pliers are needed to do the job. This can get quite tedious and time-consuming.
Pros
Compact and easy to use

Precise torque adjustments and accurate drilling

Can work in low light areas

Can accommodate a multitude of household applications
Cons
Difficult to remove the battery for charging
The Makita XFD131 is an excellent drilling solution for people looking for a high power-to-weight ratio. It measures just 10.16 x 15.08 x 6.06 inches and weighs 3.8 pounds, making it compact and portable. Despite its less weight, it is effective and provides quite a bang for the buck.
Why Did We Like It?
Initially, we were apprehensive that the drill wouldn't be steady due to its less weight, but we were glad to have been proved wrong! On using it, we felt that it was durable and stable, and the lithe battery of 3.0 Ah reduced the need for constant recharging.
Powered by an 18 bolt motor, this drill is equipped to take on any challenge you may throw at it. It also combines 440 in-lbs of max torque with an efficient brushless motor, which helps the drill achieve 50% more work per charge and increased power and speed.
One of its most impressive features was that it supports a drill speed of up to 1900 RPM, which is an absolute steal for a device of this price range. The higher the speed, the better the drilling quality and experience. 
What Could've Been Better
Since this is the priciest product on our list, we'd expected all the bits and accessories to come with it. However, the bits have to be purchased separately along with the accessories. We believe this product would provide better value for money if these were included with it.
Pros
Lightweight

Durable and stable

Drill achieves more work per charge

Supports a high drill speed
Cons
No bits or accessories included
Here we have another cordless drill that is an excellent option for anyone looking to undertake a repair job or indulge in some DIY. It has a 20 V motor which is sufficient for most novices. It is an affordable and easy-to-use option, and we couldn't recommend it more for beginners!
Sale
Why Did We Like It?
One of the most impressive features of this drill has to be its capacity to hold charge for a really long time. When storing the drill, it can keep the machine at the same charging level for 18 months. This way, you don't have to worry about charging the drill when some sudden repair work comes up.
The 20V motor of this unit is suitable for basic repair and maintenance work and can drill through many hard metals. At the same time, it also provides a lot of control while working the unit in the form of a 24-position clutch that helps prevent stripping and overdriving screws.
Holding the drill is also comfortable and safe because of the soft grip handle that helps prevent user fatigue. Plus, it can provide a speed of up to 750 RPM and comes with 30 accessories for you to use depending on the need of the situation.
What Could've Been Better
Despite its impressive battery-retention capacities, we couldn't help but notice that the battery runs out pretty fast when the unit is used. Thus, it is advisable to buy a second battery so that there is no forced stoppage due to lack of charge.
Pros
High battery retention

Can drill through hard metals

Unit remains in control while working

Comfortable and safe to hold
Cons
Battery tends to deplete quickly
One of the most affordable products on this list, the Avid Power ACD316 measures 8.66 x 3.15 x 9.65 inches and weighs 2.2 pounds. As light as it is functional, this cordless drill does a great job of helping around the house. You can use it to drill holes in wood, plastic, and even metal.
Sale
Why Did We Like It?
The ACD316 is packed with a host of features that will impress you. One of its highlights is its multipurpose battery pack that does more than just charge the unit. Its 1.5 Ah lithium-ion battery is also a real-time capacity indicator and has a handy USB output that can be used to charge phones.
The unit is also pretty compact and is designed to minimize hand fatigue so that drilling and screwing chores can be done more efficiently. Its ergonomic design stands out as the rubber-covered handle provides a comfortable grip. We were able to use the drill with only one hand, which freed up the other to maintain balance.
Another feature that you'd be hard-pressed to find in most drills is the electric brake, which helps in making sure that your drill work is accurate. The unit also comes with an LED light for working in darkness.
What Could've Been Better
This drill came packed with unique features that made it stand out from other drills in its price range. We were definitely impressed with all it had to offer but couldn't help lamenting over the lack of replacement batteries available in the market. Once the battery runs out, there is no way to get the unit up and running again.
Pros
Multipurpose battery

Compact and lightweight

Ergonomically designed

Can be used in low light
Cons
No replacement batteries available with the manufacturer
This cordless drill from TECCPO is yet another must-have under $100 that is ideal for non-professional users and DIY lovers. It has a 20 V motor and weighs 3.3 pounds, making it compact and lightweight. In addition to that, it comes with a 2000 mAH battery which gives it a long-lasting charge.
Sale
Why Did We Like It?
First off, we liked the max torque of this unit, which is 530 in-lbs. This is complemented by the 4-pole copper motor, which is more powerful than the 2-pole motors used by other drills in its price range. This superior motor also ensures 25% more stability and long-term operation.
Another feature that stood out to us was the 2A ultra-fast charger accompanying the unit. This fast charger ensures that even if the battery depletes, it can fill up again in no time, which means that your work won't be impeded.
Adding to its roster of unique features is the ½-inch metal chuck, which provides better accessory compatibility and durability than drills with a ⅜-inch chuck.
There's also an LED light installed into the drill that can be activated with a trigger. This ensures uninterrupted work even when the sun goes down, or in low light areas.
What Could've Been Better
Though there are a ton of features in this product that makes it a stellar cordless drill to have, we did notice some scope for improvement. The plastic case that contains the accessories was dented and looked flimsy. Thus, the quality of the casing can be improved, and it would be nice if it were made of something other than plastic.
Pros
Powerful motor

Ultra-fast battery charging

Upgraded accessory compatibility and durability

Can be used in low light
Cons
Plastic case containing the accessories was dented
Next up, we've got the Bielmeier BCDK-58, a fine yet more affordable specimen. It weighs just 2.2 pounds and offers excellent functionality, considering it is at the lower end of the cost spectrum. It is available in black and blue colors, and boasts a 1.5 Ah battery and charger.
Sale
Why Did We Like It?
We came across this cordless drill while searching for affordable yet efficient options, and we're pleased to say that this didn't disappoint. It has 64+1 torque (285 in-lbs) that provides excellent control for any sort of drilling activity. 
You can drive in screws, drill wood, and even tear into plastics and ceramics with ease. This is further facilitated with the Brad Point bit and HSS-R Metal bit, used for wood and iron, respectively.
Bielmeier has also taken special care to make the unit easy and safe to use by giving it an ergonomic design. Apart from being compact and lightweight, it has a rubber-covered handle that provides a tight yet comfortable grip. It also ensures that the unit vibrates less and doesn't slip away and fall.
In addition to this, it has a flexible shaft with an LED light to help in low-light areas.
What Could've Been Better
Our experience with this drill was mainly a good one. However, we did feel that the drill bits that came with it were too flimsy. As a result, we couldn't use them and had to get separate, stronger bits instead. This raised our overall expenditure on the product.
Pros
Affordable

Can drill through a variety of surfaces

Easy and safe to use

Flexible shaft

Can be used in low light
Cons
Drill bits included were too flimsy
This cordless drill from Ryobi is another affordable piece that you can get online. This is great for anyone looking to carry out basic repairs on a shoestring budget since it has an 18V motor. This much voltage makes it a great investment for anyone who is just starting with drilling.
Sale
Why Did We Like It?
Look no further than the Ryobi P252 if you're an entry-level driller and looking for a cost-effective product to undertake elementary repairs. It has an 18V brushless motor that is adequate for most tasks and will last longer and perform better than its counterparts.
The unit gives a convenient speed of 1800 RPM, and its 24-position clutch and 2-speed gearbox are added highlights. These help the drill easily switch between heavy-duty drilling jobs and ones involving precision.
Probably our favorite thing about this drill is its in-built magnetic tray, which helps to carry multiple drill bits. This makes it easier to swap bits when you need to shift from one kind of work to another.
What's more, the drill has a rubber grip for comfortable holding and an LED light to enable one to work in low-light areas.
What Could've Been Better
This drill is affordable and relatively easy to use, especially for someone who is just starting out with drilling work. However, it isn't very light and can cause fatigue if one works with it too long. It also isn't ideal for advanced drilling work and can only successfully perform preliminary drilling.
Pros
Magnetic tray for carrying multiple drill bits

Rubber grip for comfortable holding

Can work in low light areas

Can switch easily between heavy-duty drilling and precise drill work

Affordable
Cons
Not ideal for advanced drill work

Isn't light
The penultimate pick on our list is the Kimo K13811, which is an affordable cordless drill plus cleaning tool that we're sure will live up to your expectations. It has a 20V motor that can drill through fairly hard indoor and outdoor surfaces. Moreover, it comes in black and green and looks sturdy and impressive.
Why Did We Like It?
To start with, we'd like to talk about its most unique feature, which is the three brushes that come with the drill. All three are of varying shapes and sizes, and they help clean surfaces like bathtubs, carpets, floors, etc. Plus, the brushes are made of nylon, which won't scratch the surface of things you're looking to clean.
This fantastic drill has a ⅜-inch keyless metal chuck, which secures the bit and provides around 40% more gripping power than a standard chuck would. In addition to that, the unit comes with a soft grip handle for added comfort and a forward/reverse option for greater control. Interestingly, setting the switch to the center position also helps to lock the tool safely and prevents accidents.
Considering its low price tag, we must commend the 45 accessories and bits that come with the drill. These bits can be used for screw driving, impact drilling, spinning, etc. 
What Could've Been Better
We were delighted at the excellent functionality of the product, as well as the thoughtfulness behind its design. It came with a multitude of useful accessories. However, the unit was a little heavy and couldn't be easily maneuvered with one hand, and required a considerable amount of strength to operate.
Pros
Provides more gripping power than a unit with a standard chuck

Can also be used as a cleaning tool

omfortable grip

Accident prevention setting

Affordable
Closing our list is this affordable yet handy tool from DEKOPRO. Measuring 8.2 x 8.2 x 3.1 inches and weighing 3.04 pounds, it is small yet packs a punch. It comes with a 20 V battery that has exemplary performance and also lasts for ages without the constant need for charging.
Why Did We Like It?
To start with, we liked how the drill comes with two variable speeds of 350 RPM and 1350 RPM. The former is for heavy-duty projects, and the latter is great for projects that require precision and accuracy. However, both modes provide optimized torque and are powerful enough to get the job done.
We also liked the 18+1 torque settings of the drill, with the additional one allowing for concise drilling. You can also forward or reverse the direction of the rotor, which means better control over the machine.
Furthermore, this drill comes with 1.5 Ah lithium-ion batteries which can charge completely in just an hour. It also has three lights that warn you when the battery is close to running out.
Another feature worth mentioning is the LED work light which illuminates your workspace and makes your work hours flexible.
What Could've Been Better
This is a great tool that is handy and easy to use. However, we felt that the instruction booklet accompanying the drill was rather outdated, and could use an overhaul. It mentioned parts that weren't included with the drill, for instance, a charger.
Pros
Equally effective for heavy-duty drilling and precision-oriented drill work

Effective control over the machine

Can work in low light areas

Battery can charge completely in an hour
Cons
Outdated instruction manual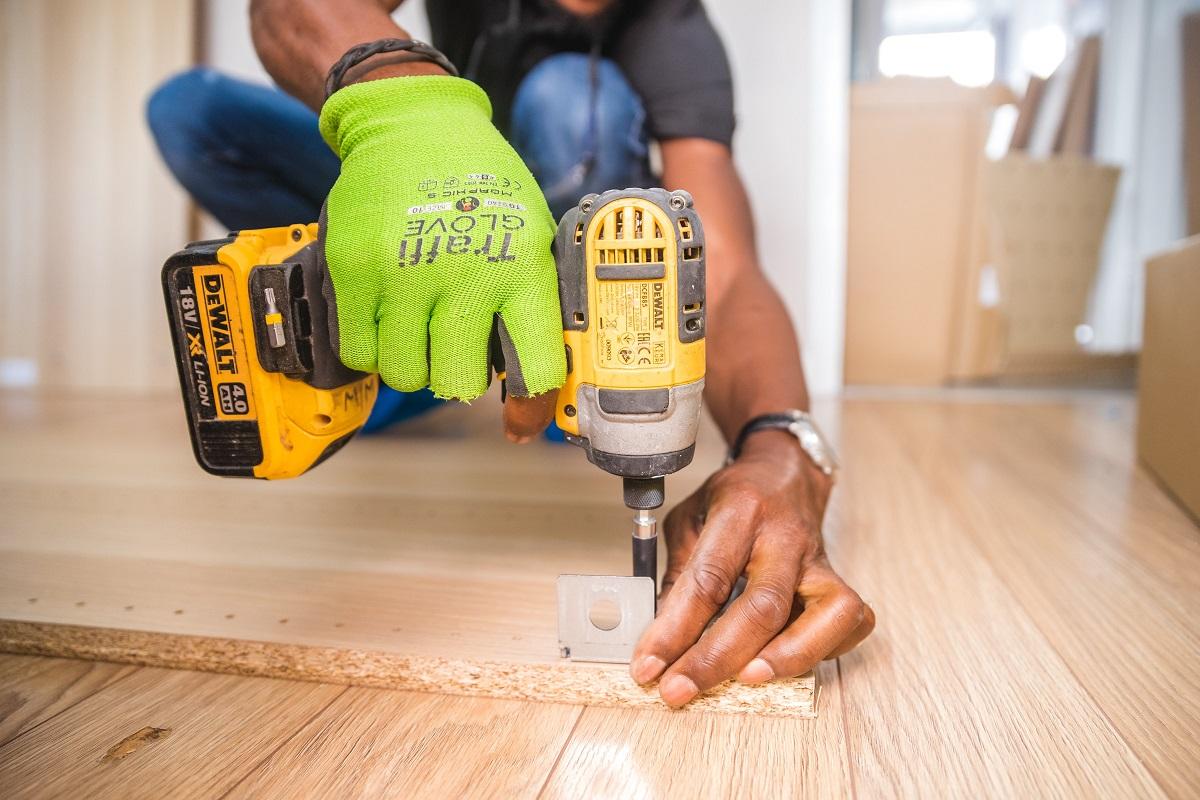 Cordless Drill Under 100 Buying Guide
There are a few things to be kept in mind before investing in a cordless drill. These are:
1. Speed 
As you may have noticed, many of the cordless drills on our list come with multiple speed options, whereas some come with one. In an average household, a single-speed drill would do, and these generally tend to be cheaper as well.
However, if you're looking for more complicated repairs, it is advisable to go for a two-speed variant. We'd recommend the Bosch if you're looking to get your hands on one.
2. LED Work Light
A majority of the products on our list come with an LED work light, which, if you ask us, is indispensable. Sometimes one may need to carry out repair work in a dimly-lit basement or garage.
So, instead of holding a torch with one hand, it would be easier if the drill itself acted as the source of light. If you're looking for an affordable option with an LED work light, you could consider the Avid Power.
3. Chuck
You might have read through this entire list without fully understanding what a chuck is. Well, a chuck is where the drill bit is inserted, and its size determines the size of the bits you can use.
You can also choose between drills with keyless chucks vs. those with keyed chucks. Since keyless chucks can be customized, we recommend going for the KIMO.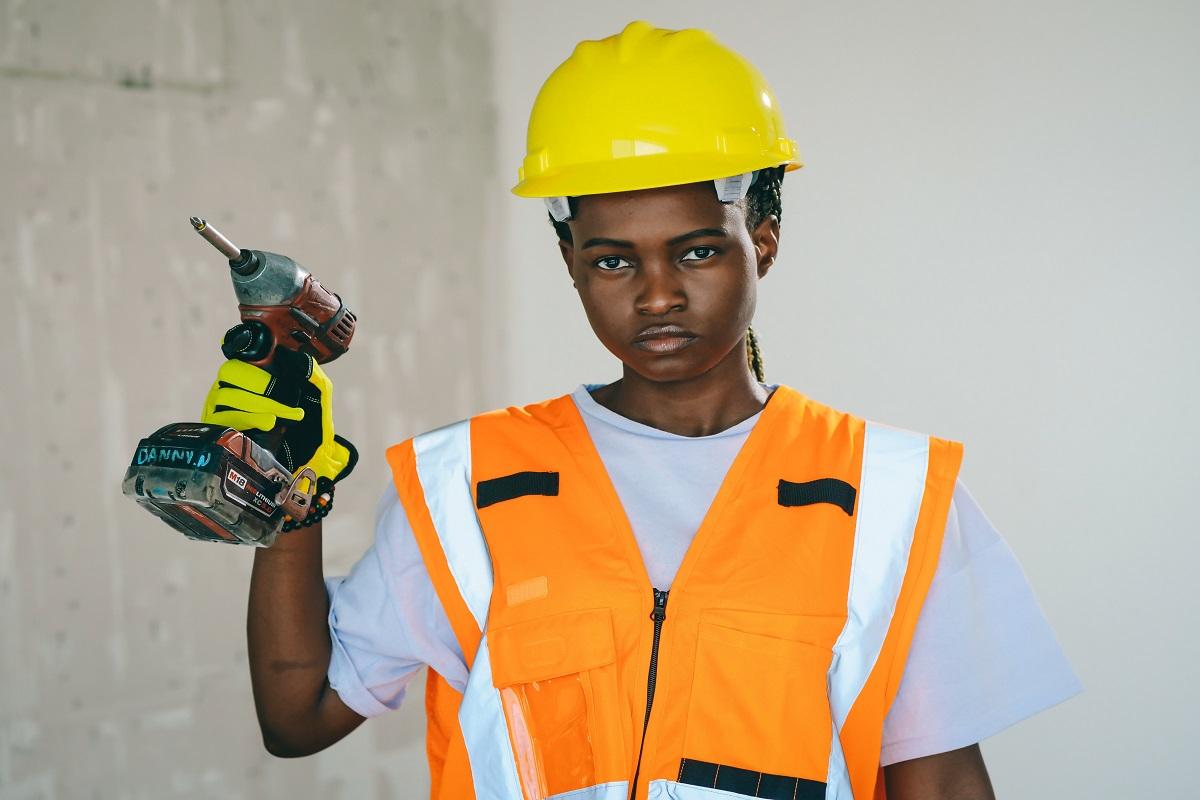 Verdict
We've finally reached the end of our list, and we're sure your mind must be swirling with options. Who knew buying a cordless drill could have so many considerations!
After keeping all the factors in mind, we'd like to recommend the Dewalt because it excels in pretty much every way. To put it succinctly, it is an all-rounder and will work well for a beginner as well as a trained professional. Another great choice is the Craftsman because of its multiple speed settings and exceptional performance.
We hope we helped you make up your mind; do let us know in the comment section about your final pick. Stay safe!
Related Links 
Impact Driver vs. Impact Wrench
Cobalt vs. Titanium Drill Bits
11 Best Drill Bits for Hardened Steel
9 Most Powerful Cordless Drills
13 Best Screwdriver Sets on the Market