Do you like collecting antiques? If so, then the hobby of collecting vintage vacuum cleaners as display items shouldn't come as a surprise.
In fact, with each passing day, more people are hopping onto this trend. The designs are fascinating, but the enticing story behind these appliances makes them the perfect addition to a person's antique collection.
Having said that, collecting vintage products is not as simple as it sounds. There are quite a few factors to consider, and with eBay inundated with cheap rip-offs, you can't expect to settle on the right product based on mere luck.
Now, you may not have the time to go through different websites to check which models are the best. So, we have decided to help you by compiling a list of the 13 most popular vintage vacuums.
But, before jumping into it, let us take a brief look at the history of vacuum cleaners.
History
There are a lot of reasons why people love collecting vintage vacuum cleaners. For starters, there is a rich history behind the invention of this appliance. The first-ever vacuum cleaner was introduced in the early 20th century by a scientist called H. Cecil Booth that featured huge hoses for sucking dust.
As soon as it was introduced, patents started emerging from different countries. So, it was pretty apparent that every one wanted to be a part of this historic movement.
Moreover, the names were as innovative as the product itself with people calling it Little Giant, Dust Killer, and Apparatus. No wonder, it was popular among the younger generation.
There were also variations among the machines and while some ran on gas, others were simply hand-powered. But they all did a decent job cleaning dust from the carpet.
With time manufacturers started making more powerful, lightweight, and easy to use vacuum cleaners. And in today's world, there are several vacuum cleaners available on the market that serve different purposes.
Coolest Vintage Vacuum Cleaners To Collect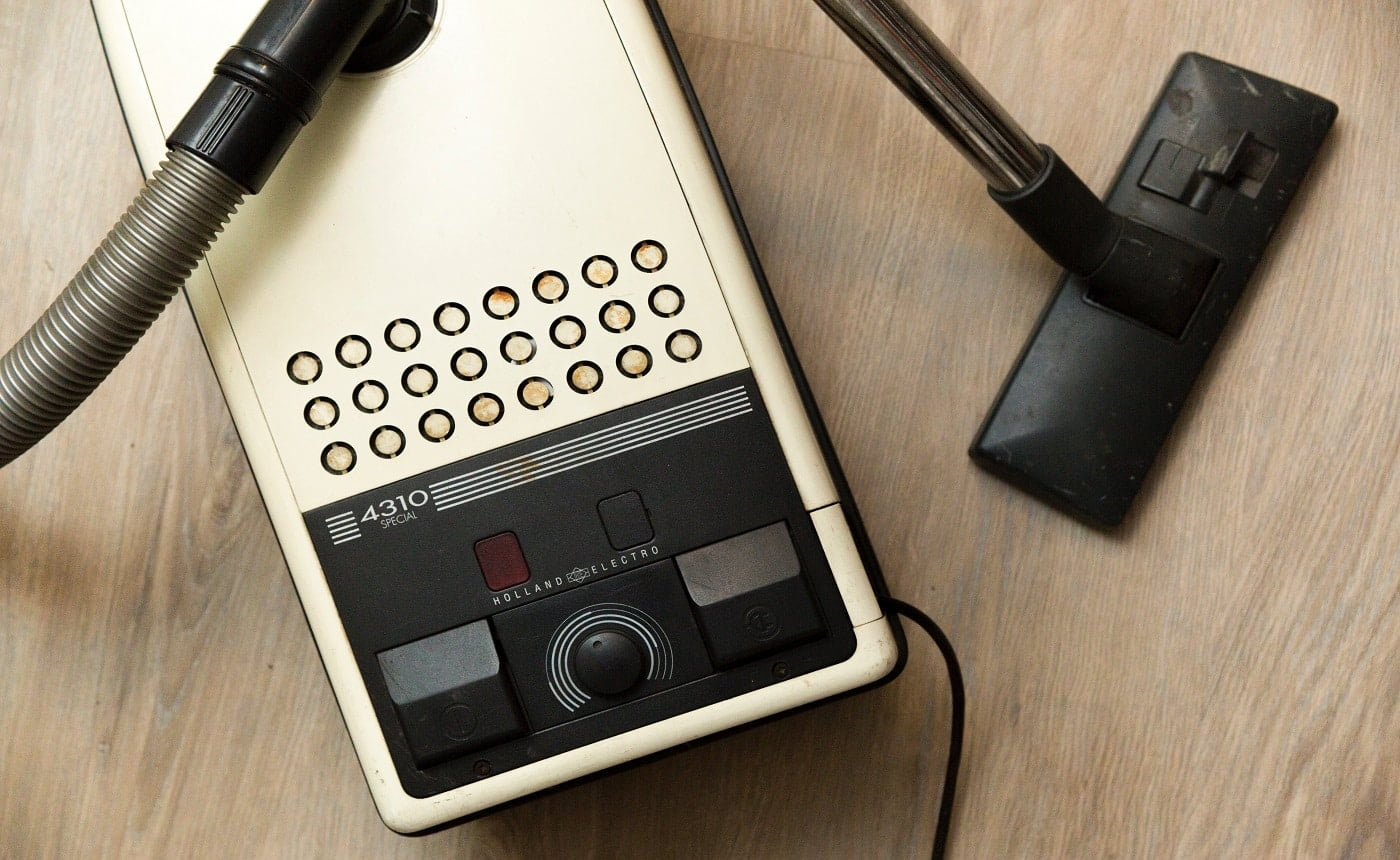 We have shortlisted the best collectible vacuum cleaners that have modernized the industry. You can note these models for future reference and learn about how they played a part in improving people's lives.
This vintage vacuum cleaner is manufactured by Singer Manufacturing Company, a US-based brand that started by selling sewing machines. But with time, it developed other household items as well.
On that note, allow us to introduce you to the Deluxe Vintage Vacuum Cleaner. Photos show that it used to be a trendy vacuum cleaner in the 1960s and was designed to help people maintain their homes.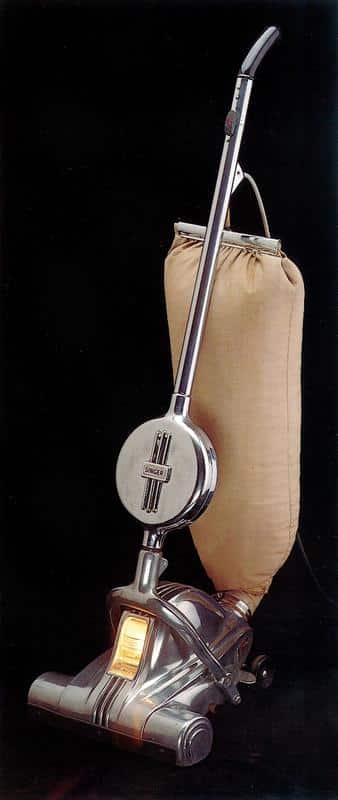 Measuring 43″ x 13″ x 16″, this durable product has stood the test of time. Plus, it has got an eye-catching retro look which collectors will love.
Now, in the 70s, the price of this vacuum cleaner was higher than what it is now. Meaning, it promises to be a valuable addition to your vintage collection which you can easily find on an online site like eBay.
For over 140 years, Bissell's has dedicated itself to crafting top-notch cleaning products that have exceeded users' expectations in all aspects. Unsurprisingly, our next appliance is the Utility Sweeper vacuum cleaner which has the distinction of ranking among the oldest vintage vacuums ever sold.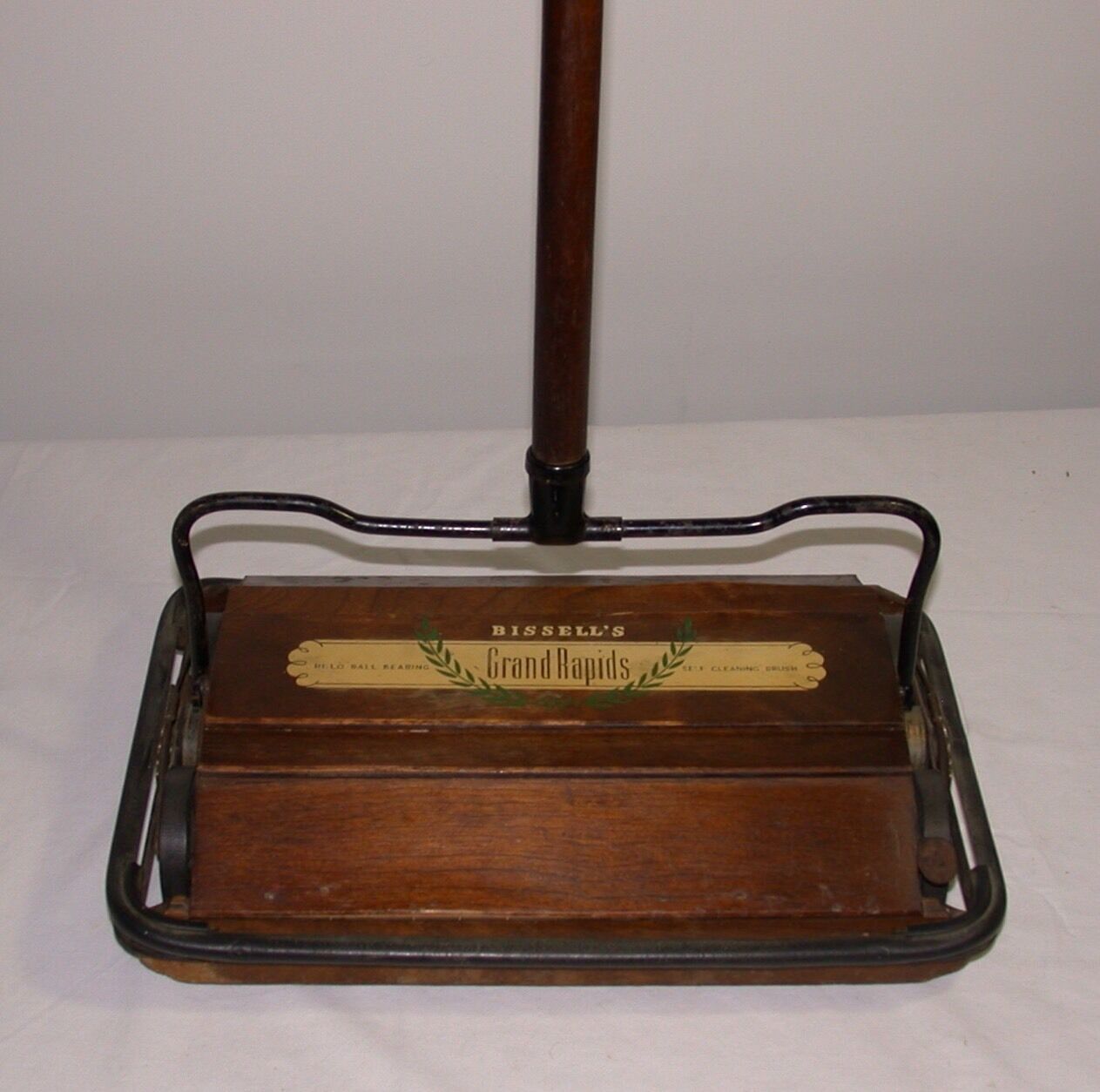 Over 100 years old, this vacuum cleaner is worth keeping at the museum and feels like you are buying a piece of art, which is true in a way. Understandably, the sleek wooden finish of this machine caught our attention right from the get-go.
What's more, it is compactly designed, measuring only about 14″ X 9″, making it a perfect gift for your loved ones. You can simply visit online sites like eBay to make the purchase.
Electrolux is a top-rated Swedish-based company known for manufacturing a wide range of household appliances since 1918. During the 1960s, the company started advertising products with the slogan "Nothing sucks like an Electrolux" in the UK. This generated a lot of attention from the mainstream media, giving the brand much-needed leverage to cement its place on the market.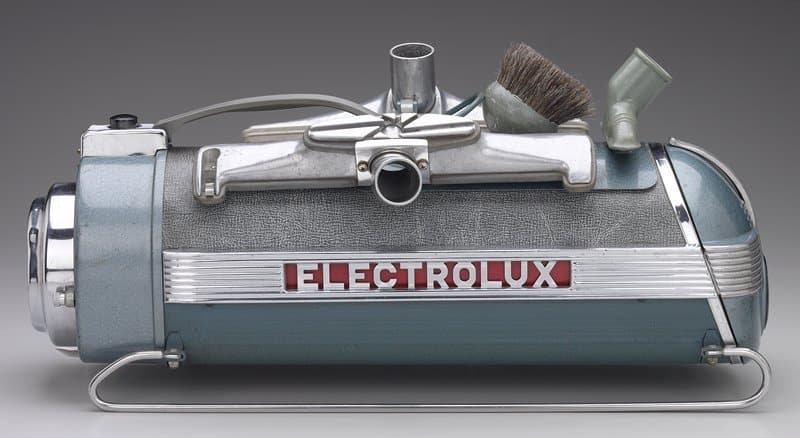 Understandably, the Electrolux 1950s model is a noteworthy addition to this list. It has a durable metal body and a visually appealing design, making it one of the best in the business.
Needless to say, it has been one of the most sought-after vacuum cleaners for a long time now. And interested consumers can get it on the eBay website.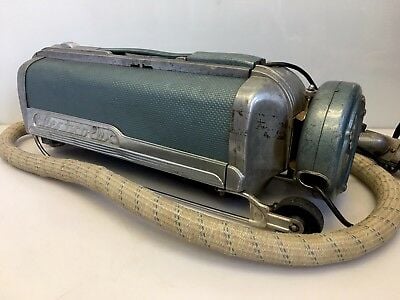 Founded in 1960, the Interstate Engineering Corporation is among the largest manufacturers of plumbing supplies, vacuum cleaners, and air-conditioning. So, let us introduce you to the 1970s Model C-8 which gathered a lot of attention from buyers, and still does.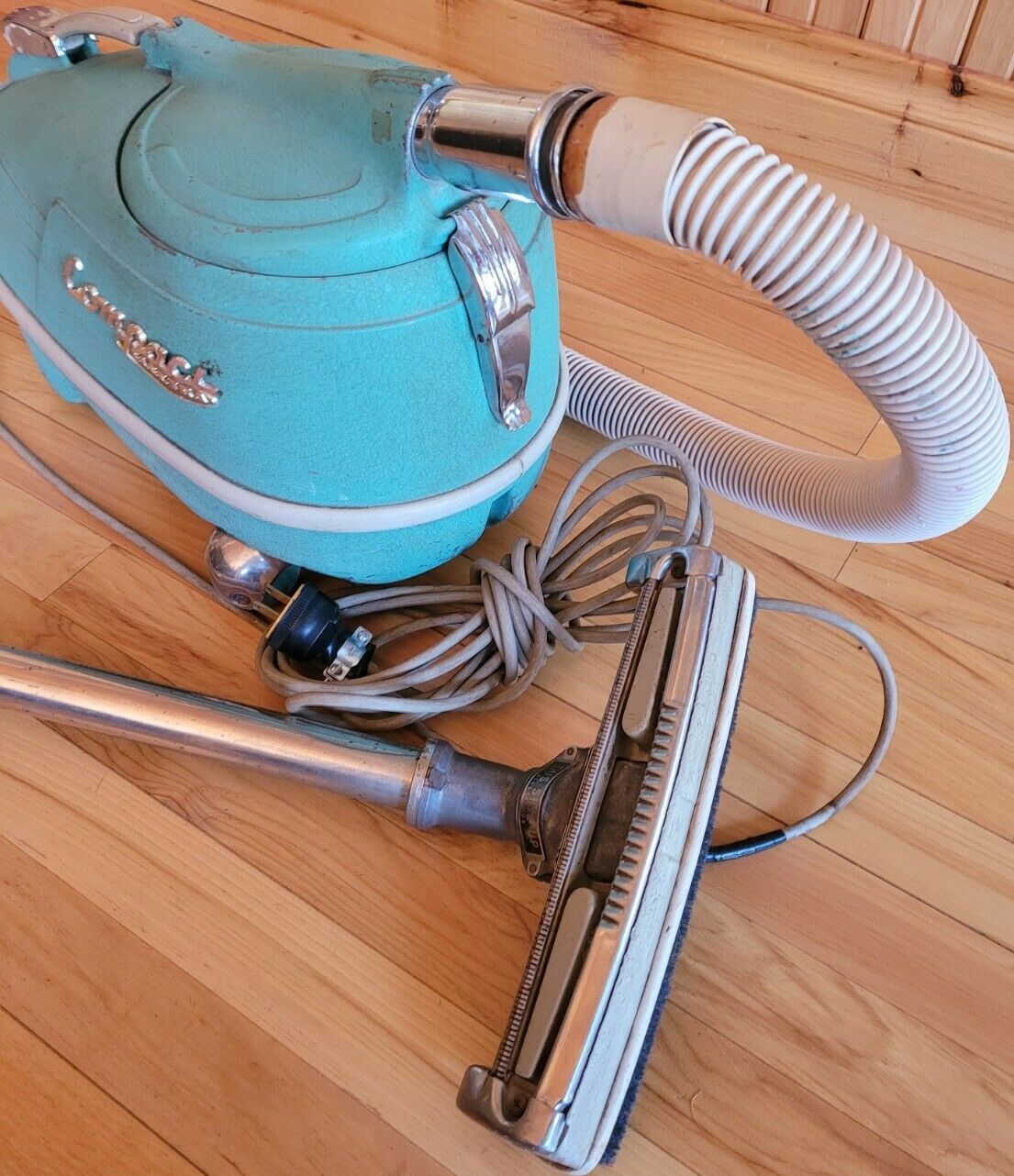 Now, at first glance, this vintage vacuum cleaner may fool you but once you explore its many functions it won't disappoint. It may look like a conventional vacuum cleaner, but back in the 1970s, it used to be one of the most powerful and durable options on the market.
In addition, it was available in a wide variety of colors to suit users' styles. Hence, if you are interested you can shop for this collectible vacuum cleaner, from eBay or any other online website.
Our next vintage vacuum cleaner is, once again, from the house of Bissell. Believe it or not, the first carpet cleaning unit was designed by Melville Bissell himself to maintain his crockery shop.
Now, the Little Queen was first manufactured in the 1950s and the USP of this model is its red color. Therefore, it stands out from other vintage vacuum cleaners on the market.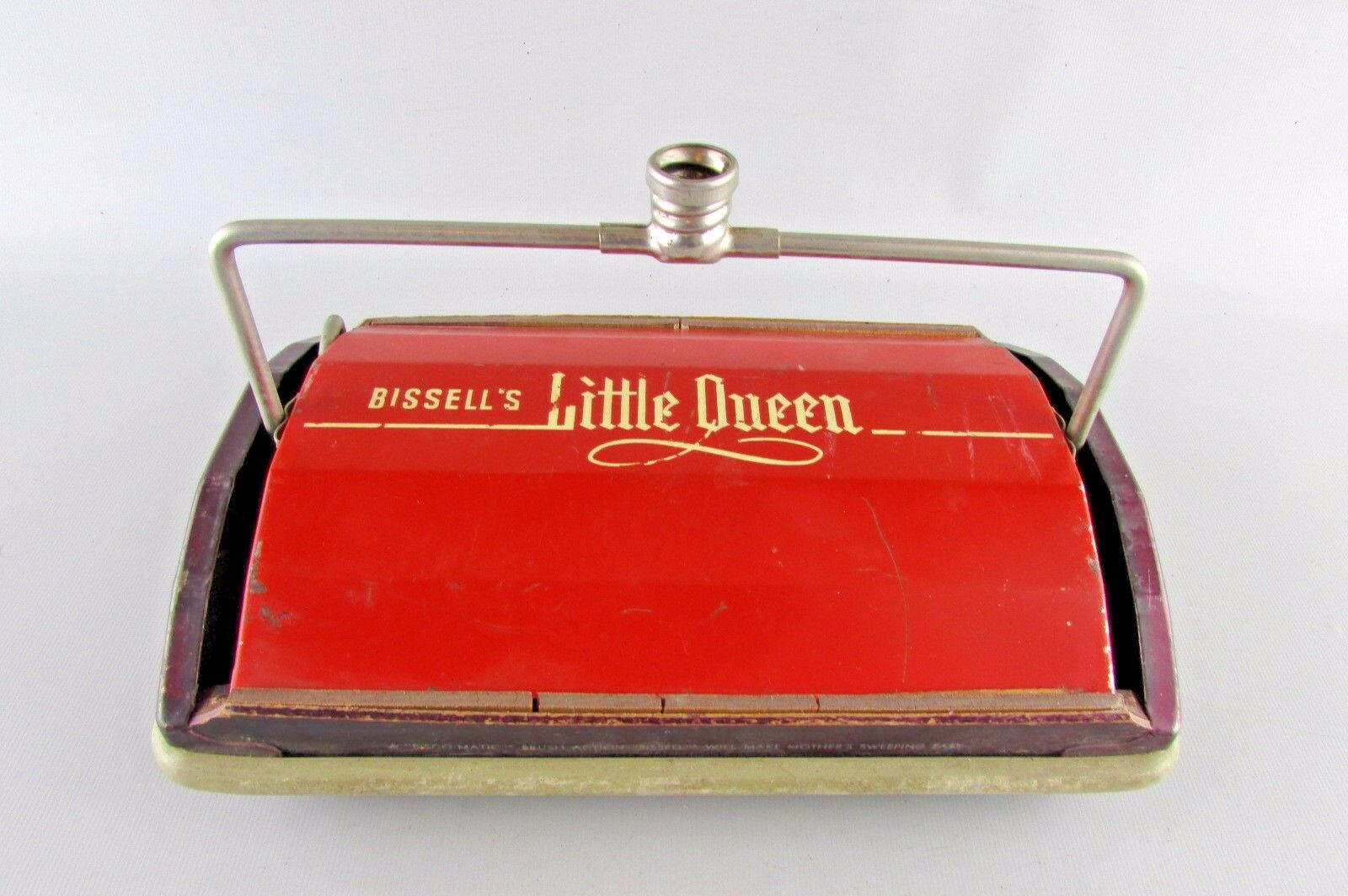 Also, it would not be an exaggeration to say that it was a popular cleaning appliance back in the 1960s. You will find that it measures 8″ x 5-3/4″ x 2-1/2″ which complements the color extremely well. Undoubtedly, the Little Queen by Bissell is one of the most aesthetically pleasing vintage vacuum cleaners that you are likely to find.
Next up, we have the Hamilton Beach Model 14 unit which works on both AC and DC connections, making it a vacuum cleaner far ahead of its time.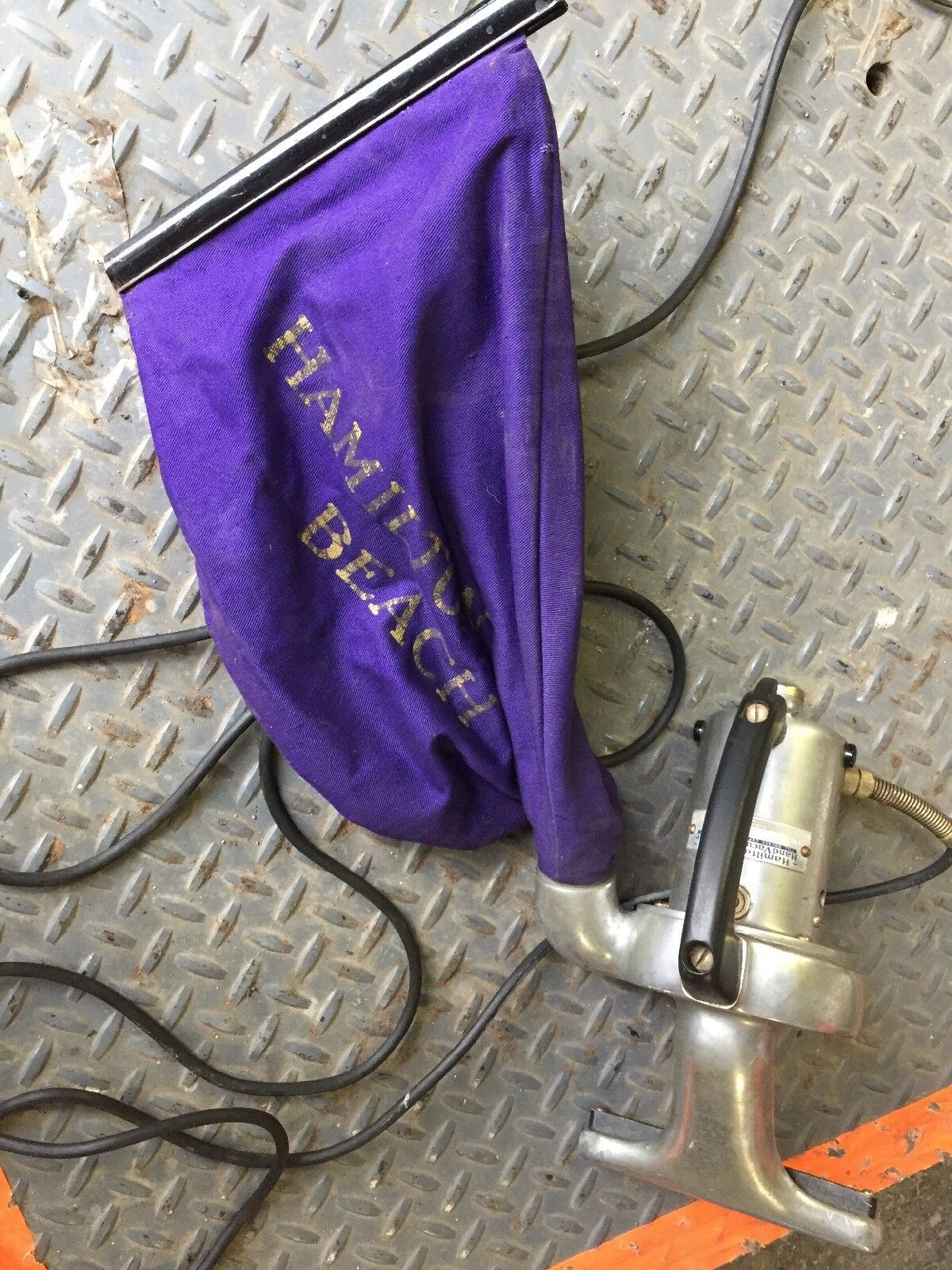 As far as the build quality is concerned, it sports a durable and sleek metallic body, which will make collectors to fall in love with it. Furthermore, it has a very powerful motor that could give tough competition to the Electrolux vacuum cleaner.
So, if you are interested in buying this product, visit eBay or check out the Antique Trader, where it is sold.
We are midway through this list, and now it is time to talk about the 1926 vintage vacuum cleaner from Hoover. This brand has been in the business for over 100 years and concerns itself with the manufacture of various cleaning products.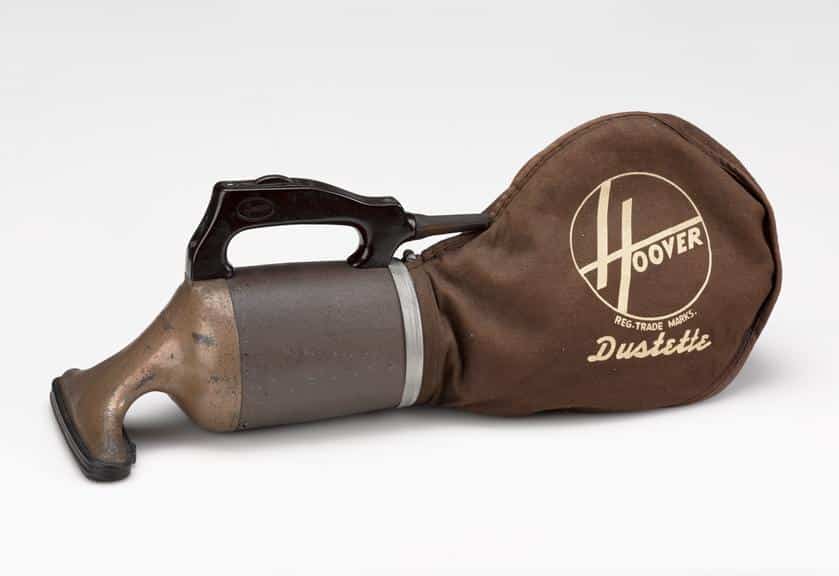 We should tell you that the Dustette 1926 model was the first handheld vacuum cleaner made by the company. What's more, thanks to its robust motor it is extremely durable while its sleek design is eye-catching. No wonder, that it has stamped its legacy all over the world.
Overall, it is a product that deserves a place in your collection, so don't forget to check the eBay website.
Kirby, a North-American leader in home cleaning supplies, has been dominating the market since 1906 when it developed its first vacuum cleaner. Located in Cleveland, this company has manufactured some of the best vacuum cleaners on the market. For instance, the Post-562 models, the 500 Series, and the Pre-500 units are some of its most popular vacuum cleaners.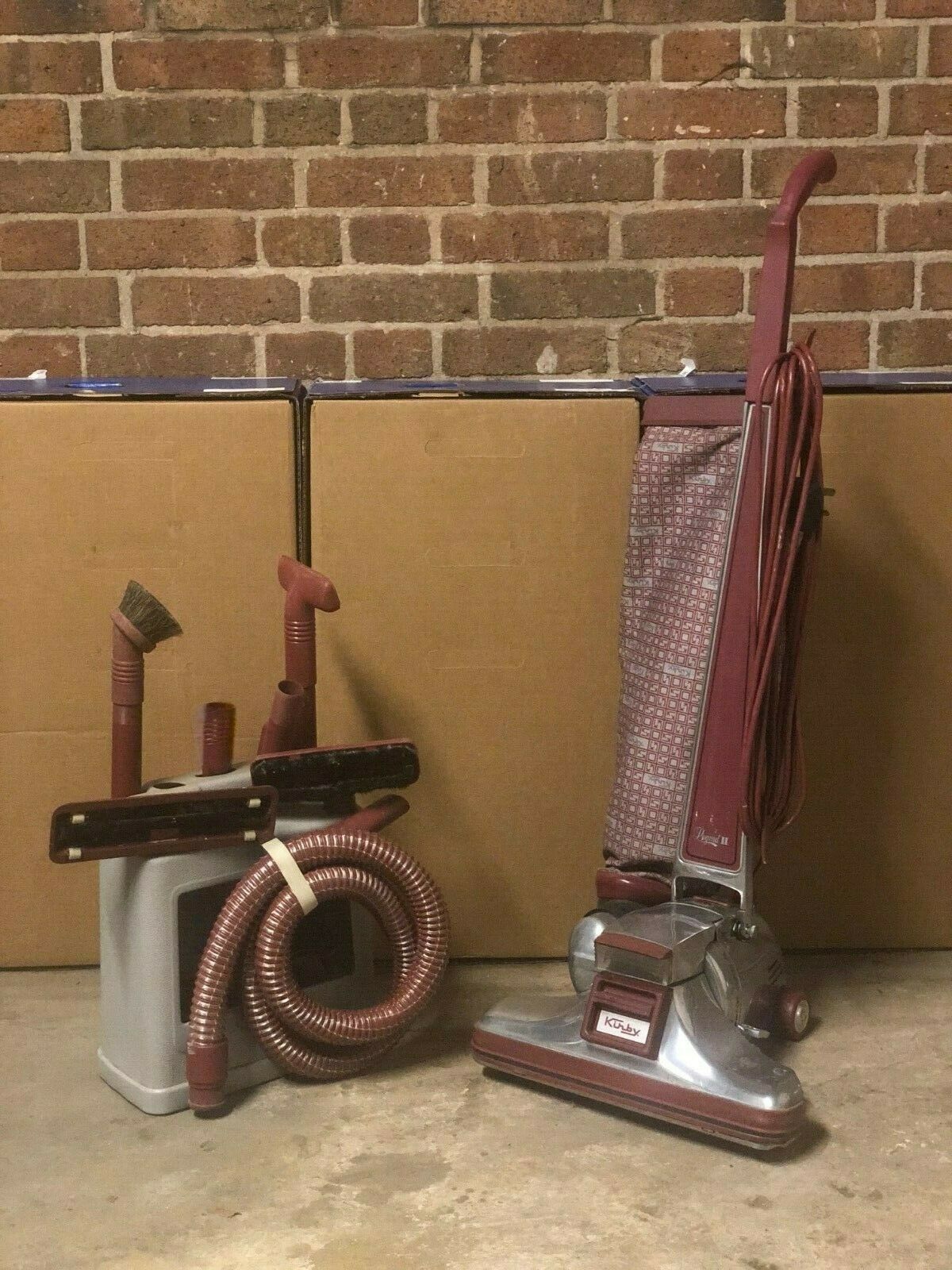 But especially pleasing is its user-friendly door-to-door sales service. Needless to say, all its products offer top-notch suction and can stand the test of time due to excellent maintenance services.
Moreover, its vacuum cleaners sport an elegant, retro look and are well known for their durability. All these factors naturally make Kirby vacuum cleaners one of the best-looking vintage collectibles out there. In addition, they are easily available and you can find them on eBay.
9. The 1910s The Royal Lexon Standard
This company made huge sales in an era where only a handful of homes had electricity connections, making it one of the oldest brands on our list.
Thanks to its top-notch engineering and durable build quality, most of its products are highly popular. But if we could pick one model, we would try the 1910s Royal Lexon Standard unit. Collectors can rest assured that this machine promises to be a valuable addition to their retro museum.
10. 1954 Model 82 Hoover Constellation
Believe it or not, the 1954 Model 82 Hoover Constellation was designed, keeping in mind society's obsession with the future and space. Although the first few models weren't up to the mark and lacked efficiency, Hoover refused to give up easily.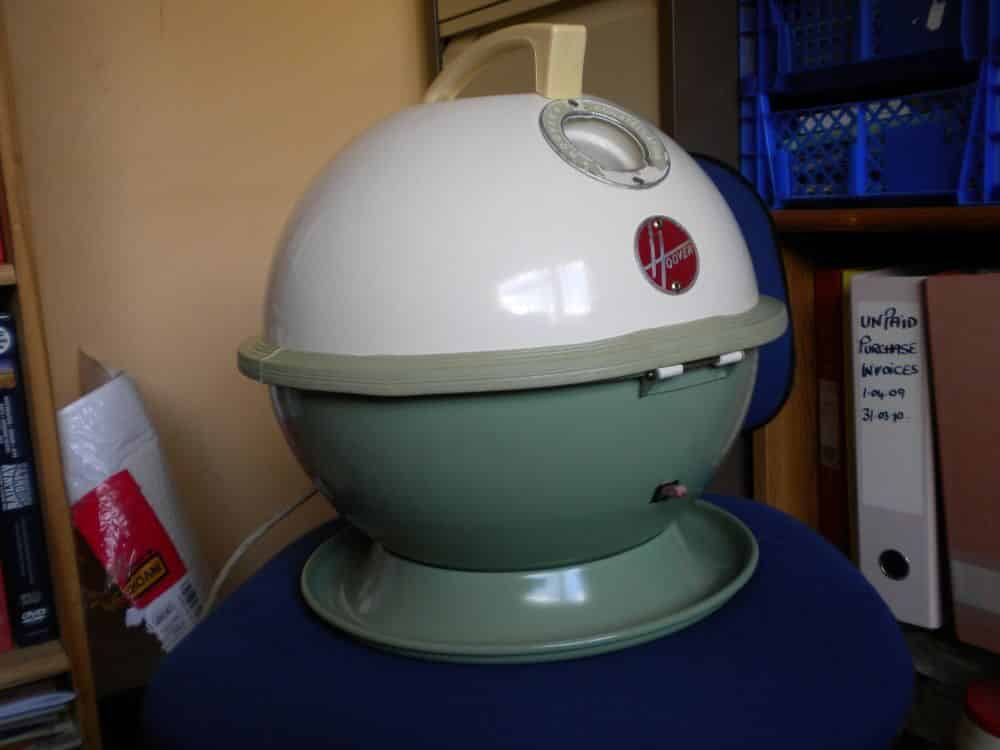 It is safe to say, that its perseverance paid off because it made significant improvement over the years. That legacy has carried forward to the modern age and it continues to be one of the best-selling brands for vacuum cleaners.
We should also mention that this model had a good run but was discontinued in the mid-1970s with better household vacuums hitting the market.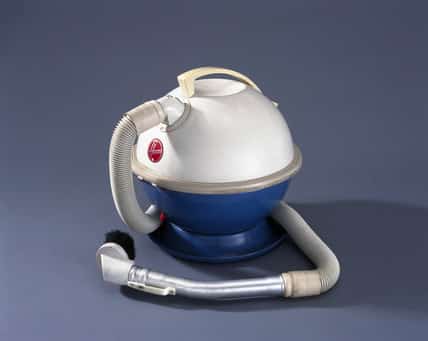 11. Hoover 800
The reason why most people love this USA-based brand is due to its humble beginnings. Its history dates way back to 1907 when it was invented by a janitor called Murray Spangler, who wanted to find a solution for his asthma problem.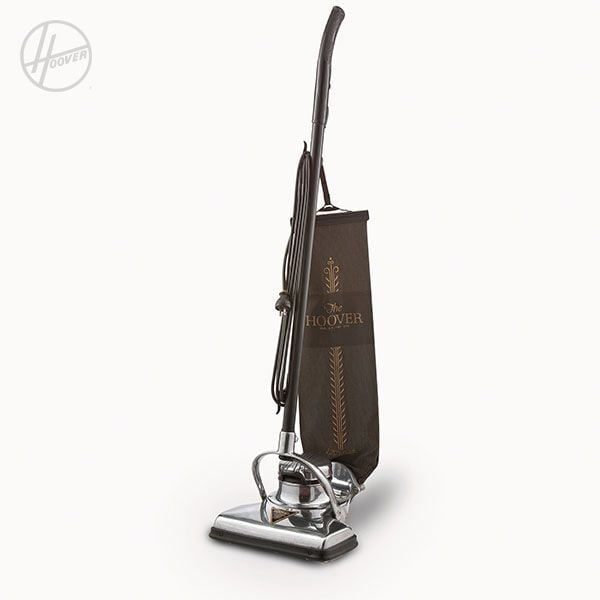 Later, his boss W.H. Hoover bought the patents from him in 1908, and soon he was given a production center. Looking back, the Hoover 800 was one of the best vacuum cleaners between 1950 and 1960. Consequently, this brand became a go-to option for all homeowners looking to keep their homes clean.
Black + Decker needs no introduction as it is a very popular brand for power tools among DIYers and homeowners. But even back in the day, the 1980's Handheld Vacuum generated a lot of buzz, making it one of the most powerful cleaning appliances.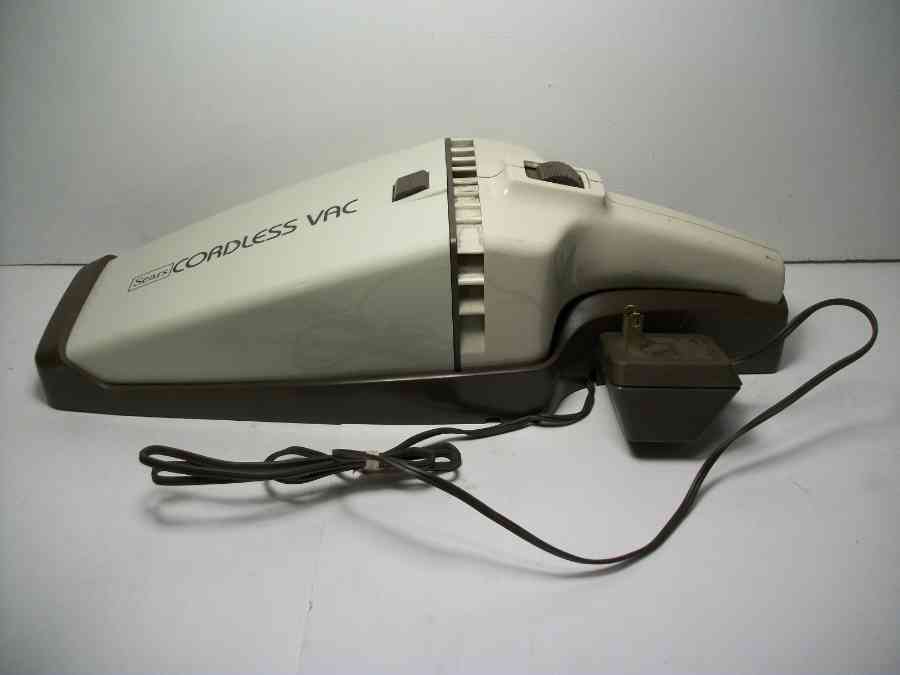 From the photos, you will find that it had a brown color and sleek body, supported by a durable construction. That said, its powerful motor is the main reason this vacuum cleaner used to be so popular.
So, it is safe to say that it provided good value for money. Speaking of money, collectors will find that it still promises to be a great investment; if you are lucky, you might find it on eBay at an affordable price.
We are sure that you are familiar with Philips; it is one of the most popular electronics brands in the world. But did you know that they had manufactured a vacuum cleaner in the late 70s? The Philips HR6242 used to be one of the best performing vacuum cleaners at the time.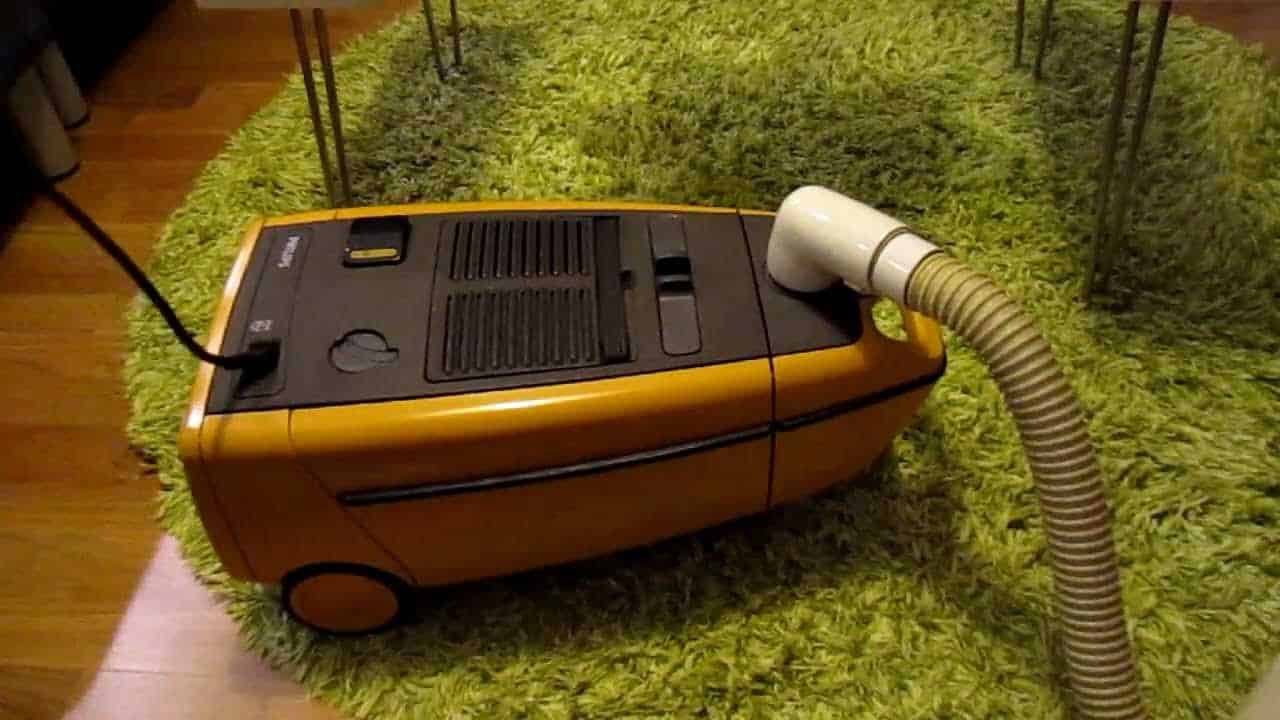 It was yellowish in color and featured a lightweight design. But especially pleasing is that this vacuum cleaner works like a charm even today. However, the sad part is that it is not for sale on eBay and is tough to find.
Frequently Asked Questions (FAQs)
These are some of the most frequently asked questions regarding vintage vacuum cleaners.
1. What are the best vintage vacuum cleaners?
Some of our top recommendations when it comes to vintage vacuum cleaners are mentioned below:
Singer Deluxe Model Vacuum Cleaner
Bissell's Utility Sweeper
Electrolux 1950s Model
Hoover vacuum cleaners
Kirby vacuum cleaners
2. How are new vacuum cleaners different from vintage vacuum cleaners?
New vacuum cleaners are stronger, have better suction, and their cleaning paths are wider. However, the most important difference is related to health as the new models have HEPA filters that remove 99% dust from homes.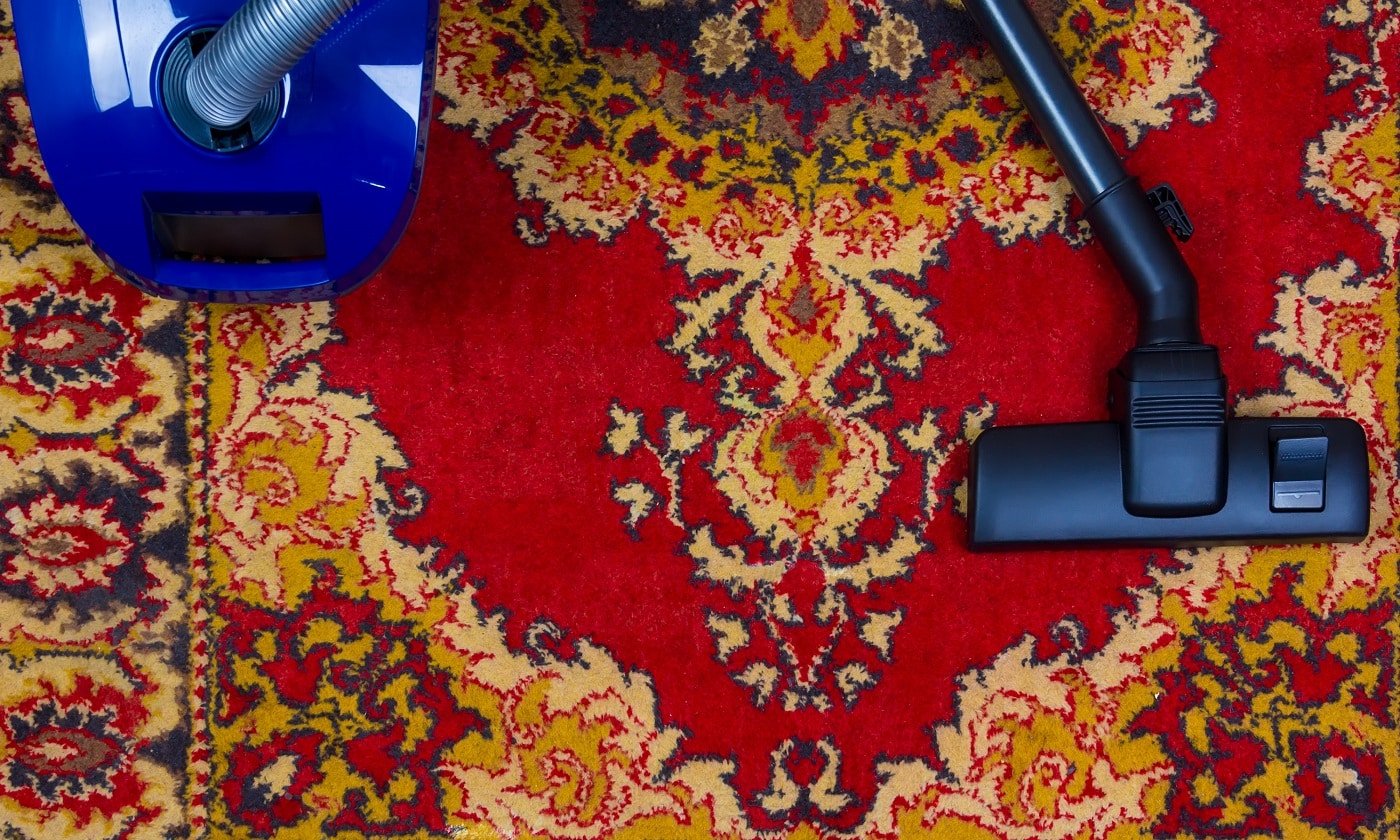 Final Thoughts
The rich history of these vintage vacuums makes people collect them. So, if you are interested in collecting antique items, a vintage vacuum cleaner is a must-have.
On that note, we have come to the end of this article; hopefully, it has given you some insights on collecting old vacuum cleaners. However, before we conclude, we will let you in on our favorite vintage vacuums from this list.
The Singer Deluxe model vacuum cleaner is our top choice, followed by the Bissell's Utility Sweeper. If you want to own these pieces of history, you can visit eBay or The Find. Furthermore, we strongly recommend checking out Antique Trader and The Guardian's list of vintage collectibles.
Until next time, bye!
Related Articles 
55 Best Robot Vacuum Names For Your Little One
Bissell Crosswave 1785A vs. 2306A [Two Wet/Dry Uprights Legends Compared]
Bissell 1806 vs. Bissell 1940 [Steam Mops Compared]
Bissell 3624 Vs. 2694 [SpotClean Portable Cleaners Compared]
Hoover Power Scrub Deluxe Vs. Hoover Turbo Scrub [Comparison]
Roborock H7 Vacuum Cleaner Review
13 Best Bagged Canister Vacuums 
10 Best Shop Vacs For Dust Collection
7 Best Xiaomi Vacuum Cleaners for Healthy Homes
13 Best Shop Vacs  | Buyer's Guide and Reviews
13 Best Vacuum for Stairs | Reviews and Buyers Guide
13 Best Robot Vacuums You Can Buy Under $200 
8 Best Robot Vacuums Under $150 | Reviews & Buyer's Guide
13 Best Backpack Vacuum Cleaners | Reviews & Buyer's Guide
13 Best Non-Electric Vacuum Sweepers 
Best Samsung Robot Vacuums| POWERBot Buyer's Guide
6 Smallest Wet Dry Vacs For Home and Workshop
6 Best Vacuum Cleaners for Mattress That Promote Healthy Sleeping
19 Best Upright Vacuums with HEPA Filter| Reviews & Buyer's Guide
Dyson AM07 vs Dyson AM06 Fan Comparison
Shark NV682 vs. NV683 vs. NV752 | Upright Vacuum Comparison Review
Vornado 530 vs 630 vs 660 | Room Air Circulator Fans Compared
Bissell BigGreen 86T3 vs. BG10 | Carpet Cleaner Comparison & Buyer's Guide
13 Best Canister Vacuums for Pet Hair
ILIFE A4s vs. iRobot Roomba 690 Compared | Robot Vacuum Face-Off
Shark ION ROBOT 700 vs 720 vs 750 | Robot Vacuums Compared
ECOVACS Deebot N79 vs. N79s | Robot Vacuums Compared & Buyer's Guide
Lasko 7050 vs. U15701 vs. 655704 | Floor Fan Comparison
PureClean PUCRC95 Automatic Robot Vacuum Cleaner Review
Oreck Commercial ORB550MC vs. Orbiter Ultra Multi-Purpose | Buyer's Guide
iRobot Roomba 675 vs. 680 vs. 690 | Robot Vacuums Compared & Buyer's Guide
Bissell 9595A vs. 1831 | CleanView Upright Vacuums Compared & Buyer's Guide
13 Best Central Vacuum Systems
11 Best Wet/Dry Handheld Vacuum
13 Best Steam Cleaners for Hardwood Floors
6 Best Miele Vacuums For Cat, Dog, And Pet Hair
5 Best Central Vacuum Hose Replacements
12 Best Vacuums for Tile Floors
6 Best Central Vacuum Inlet Valve Replacements
14 Best Wet/Dry Handheld Vacuums
12 Best Robot Vacuums For Under $300
McCulloch MC1385 or Vapamore MR100
13 Best Steam Cleaners for Hardwood Floors
15 Best Robot Vacuums Under $300
12 Best Lightweight Vacuum Cleaners For Elderly
11 Best Central Vacuum Attachment Kits, Powerheads & Brushes
15 Best Lightweight Vacuum Cleaners for Elderly [Buying Guide]
11 Best Vacuums For Tile Floors
7 Best Central Vacuum Hose Replacements To Consider