Finding it tough to zero in on a good quality plant grow light within a limited budget?
We understand that it can be difficult, as there are hundreds of affordable options out there. And not all those products can provide the performance that you desire. After all, providing your indoor plants with the right growing environment is key to their growth and development.
So, to make your task easier, we present a carefully curated list of the 9 best cheap grow lights to consider for your plants. We've also included a buying guide to help you further in making the right choice.
Read on to know more.
Best Cheap Grow Lights 
IMAGE
PRODUCT
DETAILS

Our Top Pick

Our Top Pick

EZORKAS Grow Light

9 dimmable modes
48 lamp chips

VIEW LATEST PRICE →

Yoyomax Grow Light

Flexible gooseneck heads
Equipped with 60 full spectrum LEDs

VIEW LATEST PRICE →

Juhefa Full Spectrum Panel Grow Lamp

Panel made of ABS material
Updated hanging kits

VIEW LATEST PRICE →

JUEYINGBAILI 80W Full Spectrum Plant Light

Circular-memory time function
Each head covers 24-27 inches

VIEW LATEST PRICE →

Likesuns Led Grow Light

10 dimming modes
Strong and durable clip

VIEW LATEST PRICE →

Juhefa Dual HeadLED Grow Light for Indoor Plant

3 unique lighting modes
Different time cycle for each color

VIEW LATEST PRICE →

BabyNora Upgraded Grow Light

4 flexible gooseneck heads
9 dimming modes

VIEW LATEST PRICE →

HOOMEDA Tri Head Grow Lights for Indoor Plants

Upgraded clip
USB connector

VIEW LATEST PRICE →

GHodec Dual Head Grow Light

Includes 5 red and 37 white LEDs
Provides 6000K LED lighting

VIEW LATEST PRICE →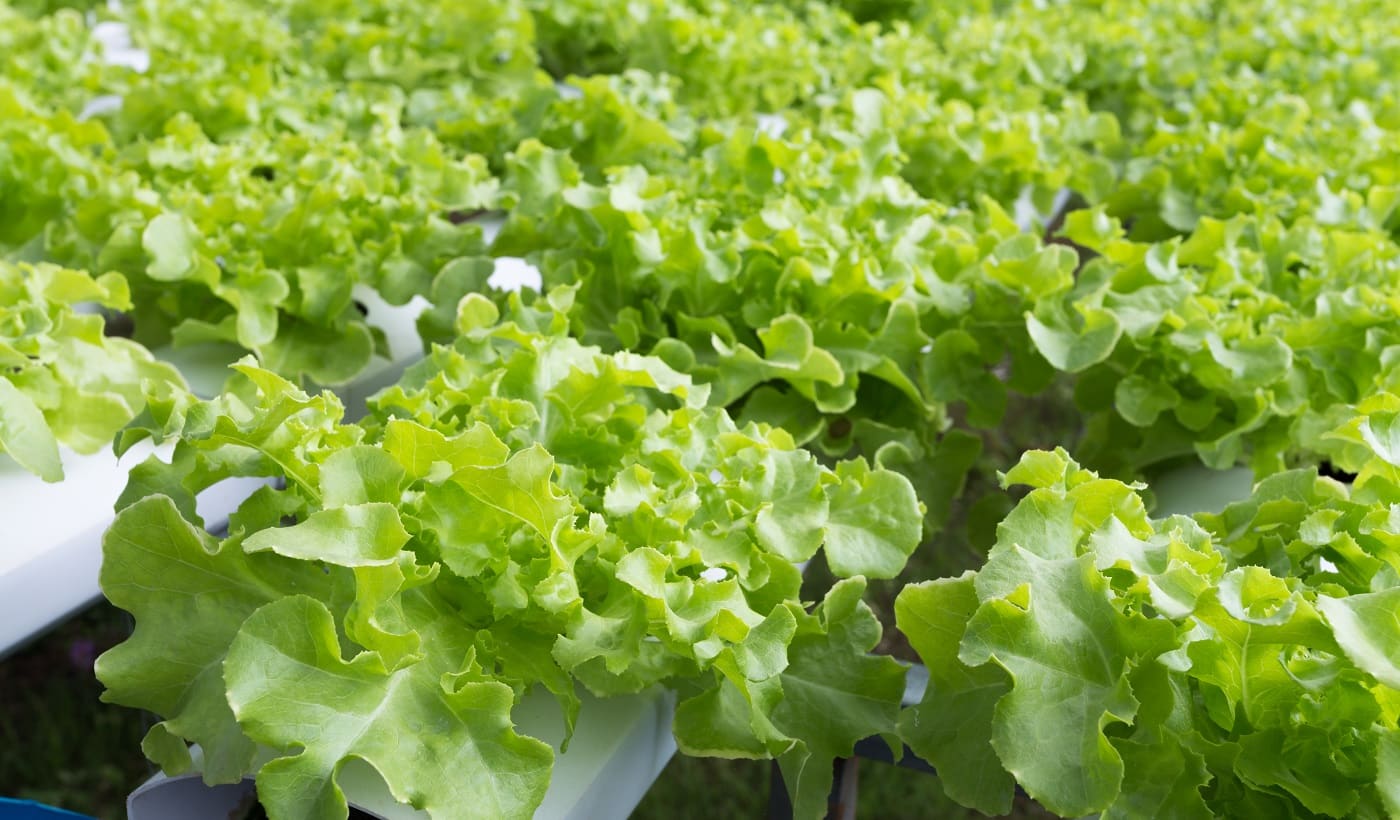 If you are in search of a highly energy-efficient light within your budget, this one from EZORKAS will be a great option to go for. It offers the perfect balance of safety, longevity, and quality, making your indoor plants grow at their full potential.
Sale
Why Did We Like It?
This grow light helps you achieve optimum plant growth by using a combination of 32 red and 16 blue lights. While blue light aids in absorption of more energy through chlorophyll synthesis during germination, red lights contribute to effective flowering. Also, you get to adjust the brightness of the light across 3 levels as per the needs of the plant.
Besides, this product is intuitive and quite easy to use, as you just need to connect an adapter to it and plug it into a power source nearby. You can even adjust the light to an optimal distance from the plants and change its direction as needed.
Moreover, the product has a powerful clip made of high-quality springs and other materials that provide a really strong grip. Thus, you can be sure that your grow light won't come down loose for quite a long time.
What Could've Been Better?
We were quite satisfied with how this grow light made our plants stronger and healthier. However, sometimes we found that the adapter and the USB cord couldn't set up a solid connection. In such cases, we had to use adapters that came with other devices.
Pros
Strong and durable clip holds the light in place

Optimal distance and lighting direction can be adjusted

Helps achieve optimum plant growth

Intuitive and easy to use
Cons
Weak connection may be set up by adaptor and USB cord
Our next recommendation from Yoyomax is another efficient yet affordable grow light, which makes sure that your indoor plants effectively absorb the light needed to fuel their growth. It is fully adjustable and has three heads which provide a large coverage area.
Why Did We Like It?
Whether you own a commercial greenhouse or an indoor nursery, this grow light helps to provide the most essential light spectrum to promote the plants' growth.
In comparison to the EZORKAS grow light, this product has 12 more light chips, and thus, provides a greater light output. Ultimately, your plants get the right amount of light for all stages including seed germination, root growth, and flowering and fruiting. Note that you can switch on each arm of the light individually, depending on the plant's growth stage.
Further, each of the light heads have 360 rotatable goosenecks that let you position the light for one or multiple plants at the same time. Using this light, you can grow a maximum of 4-5 plants at a place, while providing all of them with the best light coverage.
What Could've Been Better?
This grow light works quite well on indoor plants, letting them grow just the way they should. However, we found that the auto on/off feature didn't work consistently. This was mostly when we set the timer for 12 hours.
Pros
Light can be positioned for one or multiple plants at the same time

Provides ideal light for all growth stages

All plants are provided with best light coverage

Suitable for both indoor nurseries and greenhouses
Cons
Auto/on off option may not always work
This full spectrum grow light from Juhefa is suitable for both indoor plants as well as hydroponic systems. It is primarily used for growing microgreens and small plants, and you can also add it as a supplemental side panel during the blooming stage.
Why Did We Like It?
To begin with, this product consists of a large panel of 12.2"x4.7"x1.2" with a variety of high-power LED chips. As such, the plant is provided with light of many different wavelengths, that help in different stages of its growth.
Note that this grow light also consists of ultraviolet and infrared LEDs, which are generally dimmer than the other LED chips. While infrared light helps in the flowering and fruiting stages, ultraviolet light promotes sterilization and seed germination.
Another great advantage is that this product is made from strong ABS material that offers great durability and facilitates effective heat dissipation. Also, it is equipped with updated hanging kits that make it very easy to assemble and install.
Ultimately, you get a maximum coverage of 1.2'x3'x2' by hanging the LED panel at a height of 2 ft. For providing the ideal light to your plants through this product, a height of 8-30 inches is recommended.
What Could've Been Better?
As far as its efficiency is concerned, we don't have any complaints. However, we found that it smelt a bit smokey when switched on for a longer time. This is disturbing if the light is installed in a room close to your living room or bedroom. Though, the plants don't seem to catch much of the heat.
Pros
A variety of LED light chips provide all-round growth

Facilitates effective heat dissipation

Easy to assemble and install

Offers great durability
Cons
May smell a bit smokey if switched on for a longer time
The next product in line is this advanced yet budget-friendly full spectrum light from Jueyingbaili. It aims at enhancing synthesis of chlorophyll in plants and brings about speedy and healthy plant growth. In fact, this light acts as the perfect lifesaver for plants affected by extreme weather conditions or insufficient light availability.
Sale
Why Did We Like It?
The timer settings of this grow light functions perfectly throughout and is truly effective, unlike many other products within the same price range. Its circular memory time function automatically turns the light on/off depending on the duration you choose. As such, you plants are taken care of even when you are on a vacation or at work.
Further, each of its four flexible heads provide a much wider coverage area than clip grow lights with two and three heads. According to the height at which you aim the head, it covers an area of roughly 24-27 inches. Such a coverage is sufficient for providing 6 plants with a uniform amount of light simultaneously.
Additionally, the grow light is made of conductive aviation aluminum material which provides steady current without burning, flickering or melting. Also, this material extends the longevity of the product to 50,000 hours.
What Could've Been Better?
Although the product works perfectly fine to deliver the results you desire, we found its clip sliding off from some structures. This issue occurred when we tried to place the light at different positions around the plants. So, if you manage to find a structure where the clip stays in place, it's better to keep it there.
Pros
Timer settings work perfectly

Plants receive proper care all throughout

Offers large lighting coverage

Provides steady current
Cons
Clip may slide off some structures
This is another great product that supplements the lack of natural sunlight for your indoor plants and promotes their healthy growth. You can use it for all varieties of plants and for all growth stages. It comes with three rotatable gooseneck heads and is available at an affordable price as well.
Why Did We Like It?
This product uses an efficient red and blue LED combination to provide a beneficial growth environment for your indoor plants. You get to choose between three spectrum modes, namely red, blue and mixed light, as per the growth stage of the plants. Besides, its brightness can be adjusted by 10 levels, which makes it suitable for plants with different growing needs.
Further, this grow light comes with a durable and powerful clip that attaches easily to any surface and stays in place. So, you don't need to worry about the clip sliding off, as in many other products.
In addition to offering such benefits, the product also delivers a highly energy-efficient performance. Compared to other traditional fixtures, it saves nearly 90% of electric energy and thus reduces the cost of light considerably.
What Could've Been Better?
We were really pleased with how the product worked on our indoor plants. Though, we felt the instructions should've been more descriptive. For instance, initially it was difficult to figure out which brightness level would be suitable for our plants. So, we had to research online about this query.
Pros
3 light modes suit different growth stages

Suitable for all plant varieties

Clip attaches easily to any surface

Delivers energy-efficient performance
Cons
Instructions not descriptive enough
The next pick we have for you is this beautifully designed and powerful LED grow light from Juhefa. It comes with a slightly different working mechanism and delivers superior-grade results for your indoor plants.
Why Did We Like It?
What sets this product apart from other grow lights is the different set of lighting modes it offers. Unlike the usual red and blue wavelengths that most products offer, this one features purple light,sunlike light, and mixed light modes. Note that lights of such wavelengths are more efficient supplements for natural sunlight and hence trigger quicker growth in your indoor plants.
Besides, there is a unique circular-memory timer for this device, in which each of the three color modes has a different time cycle. As such, all the three colors become available to the plants in one 24-hour cycle.
Furthermore, the product has a new-age design that perfectly complements any indoor layout. This design also rules out the hassles involved in setting up traditional grow lights.
What Could've Been Better?
Although the product works quite effectively on indoor plants, we found that the USB adapter often fails to set-up a strong connection. In comparison, the light always worked when we used a different adapter.
Pros
Triggers quicker plant growth

New-age design rules out set-up hassles

Complements any indoor layout perfectly

All three light colors become available to plants daily
Cons
USB adapter may be faulty
This grow light from Baby Nora promotes a holistic development of your indoor plants and improves their survival rate. It comes with three color modes, namely blue, red, and mixed light and four perfectly flexible heads.
Why Did We Like It?
This grow light utilizes red, blue and mixed lights effectively to accelerate the growth of a variety of indoor plants. In fact, it also provides more intense and consistent light to the plant when it needs extra light than usual, such as during snowy and rainy days.
Further, four flexible gooseneck heads provide much better lighting coverage and also let you adjust the height of the light source from the plant. Also, thanks to a firm clip made of quality tubing, the light can be kept fixed in a particular position.
Apart from this, the 9 dimming modes ranging from 20% to 100% allow you to adjust the brightness of the light to suit different growth stages. All in all, this light makes for a great budget-friendly choice for indoor garden lovers.
What Could've Been Better?
Although we were more than satisfied with how the product performed, often the auto-timer didn't work properly. In some cases, we found that the product turned off in a much lesser time, even though we had set the timer for 12 hours.
Pros
Provides extra light during snowy and rainy days

Lets you adjust the brightness as per the growth stage

Accelerates plant growth considerably

Firmly attaches to all surfaces
Cons
Auto-timer may not work properly
Another amazing product is this superior-quality grow light from Hoomeda which provides adequate light to help your plant flourish like never before. It is a highly energy-efficient product and effectively replenishes the lack of natural sunlight for your indoor plants.
Why Did We Like It?
We loved how the product helped create the right balance between our indoor plants' health, productivity, and longevity. With its 60 LED lamp chips, this tri-headed grow light provided the right light output to let the plants germinate quickly.
Besides, being made of good quality material which facilitates efficient heat dissipation, this light is perfectly safe for your plants. As such, it also becomes safe to handle while adjusting the height of each head or changing its direction.
Furthermore, it has an upgraded clip made of high-quality materials and springs, which provides a stronger grip compared to other grow lights.
And that's not all. A safe and efficient USB connector included with the light helps you to easily set up a strong electric connection anywhere.
What Could've Been Better?
This product indeed provides plants with the ideal light that they need for different growth stages. However, when we increased the brightness level, we found its glare too much for the eyes. So, you should avoid looking directly at the light.
Pros
Balances health, productivity, and longevity of plants

Safe to hand and use for plants

Sturdy clip provides stronger grip

Perfectly portable and easy to connect
Cons
Higher brightness levels may be too glaring
Equipped with latest technology and advanced features, this grow light is perfect for growing all varieties of plants at all stages of growth. Moreover, you can use it for any indoor growing environment such as greenhouses, balconies, offices and dark rooms.
Sale
Why Did We Like It?
If you want a different LED combination instead of the usual red and blue, this product is another great choice go for. It consists of 27 white and 5 red LEDs, which produce a light similar to the sunlight at noon. As such, it provides plants with the ideal light for producing more beautiful flowers and fruits.
Further, these LED lights have a color temperature of 6000K, which provides an exceptional color-rendering and thus makes the light flicker-free and soft. Also, this feature lends an exotic look to the place where the plants are kept.
Additionally, this LED grow light also makes for an energy-efficient lighting solution for your indoor plants. By using the light for 8 hours a day, the monthly cost of electricity will be just around $2. This is surely not a bad investment if you are growing a few small plants.
What Could've Been Better?
Although the light works perfectly on all varieties of indoor plants, the auto-timer function may not work consistently. Infact, we had to turn it on manually on a number of occasions.
Pros
Exceptional color rendering makes light soft and flicker-fee

Produces a light similar to the sunlight at noon

Promotes bountiful growth in plants

Is an energy-efficient lighting solution
Cons
Timer may not work consistently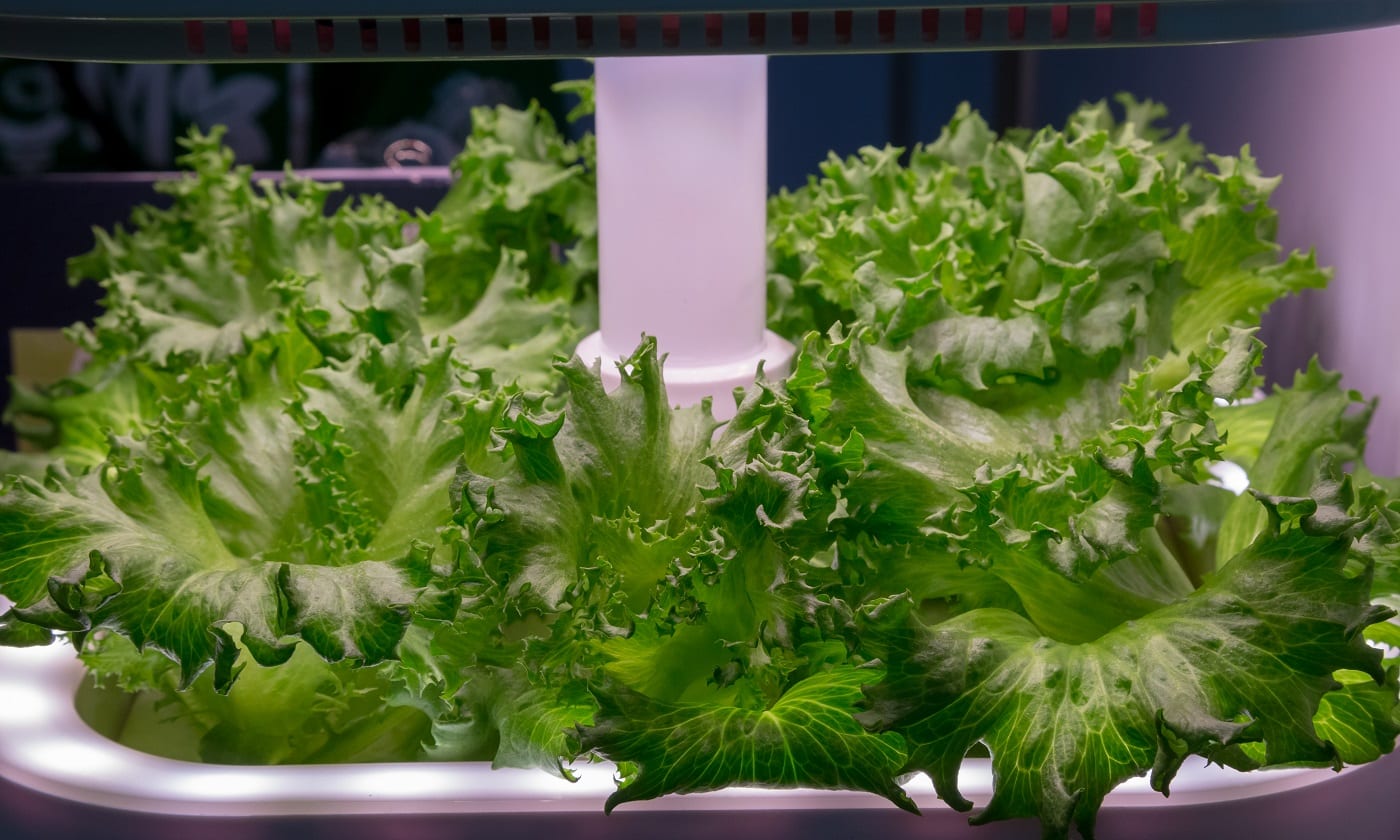 Cheap Grow Light Buyer's Guide
While choosing a suitable grow light, the price is surely an important factor to consider, but not the only one. You have to keep in mind quite a few other factors, because ultimately the light should serve your purpose. In this section, we briefly discuss these important points.
Coverage Area
Your grow light must be such that it covers the area you need. Honestly speaking, it is difficult to find lights with a large coverage when you have a limited budget. However, in our list we have included quite a few options that provide substantial coverage.
Light Intensity
A good-quality grow light will provide your plants with the ideal light intensity for transitioning from the seedling to the flowering and fruiting stage. Note that the plants should get a minimum of 20 moles of light per day.
A light output of 40 moles is essential if you want to achieve the maximum yield from your plants. In such cases, grow lights that emit 600 uMols (for 18 hours veg mode) and 925 uMols (for 12 hour flowering mode) will be perfect. So, while going through the details of any product, make sure you check the light output that it provides.
Good Spectrum
A balanced spectrum is necessary for achieving the right plant growth. Using inferior-quality products may result in your plants receiving too much blue or red light. As such, they may take longer time to transition from the seedling to the harvest stage.
Going for a light which uses a white spectrum or a balance of blue and red, will prove to be effective for your plants. Make sure you check the spectrum chart of each product that you're considering.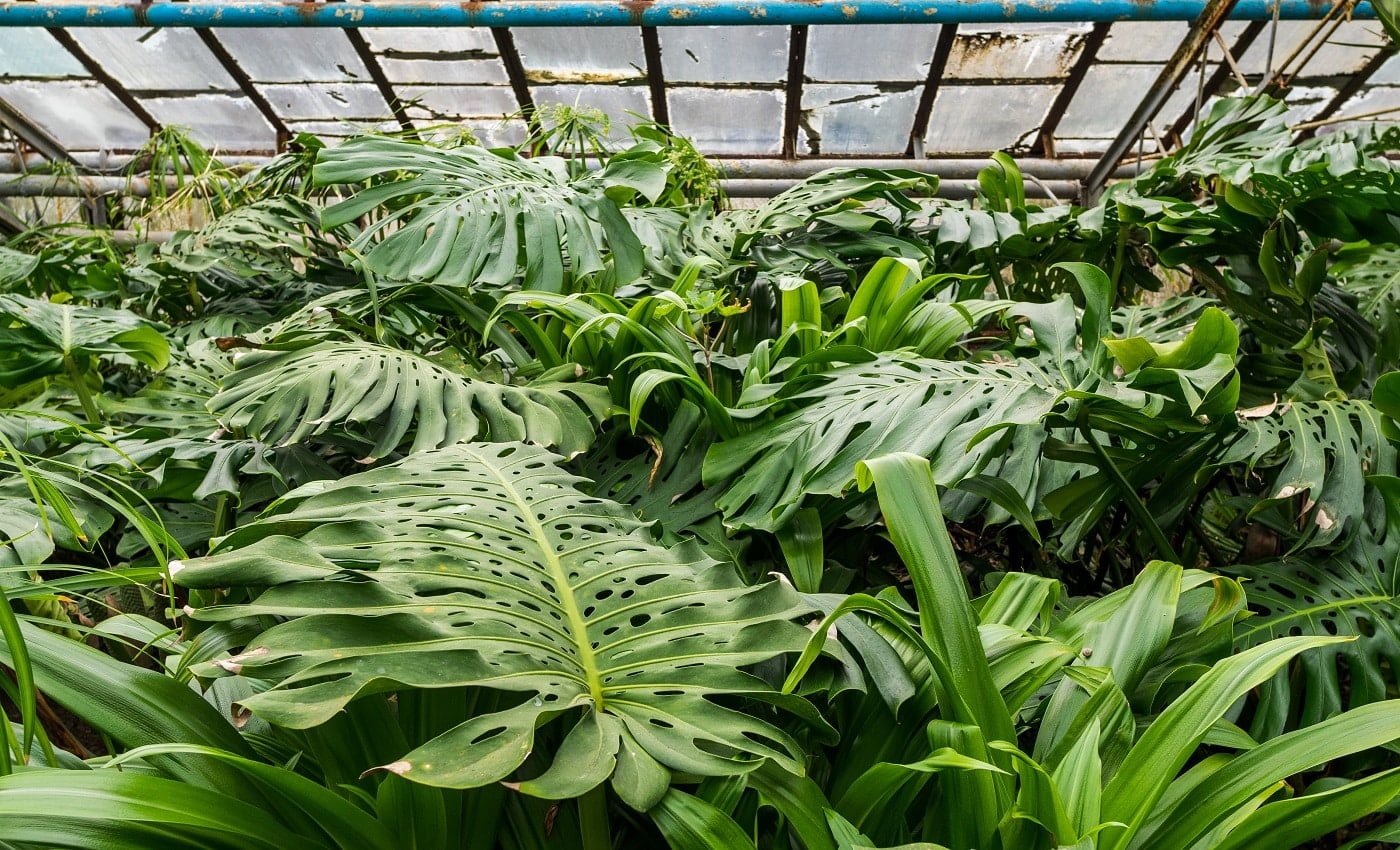 Verdict
With this, we come to the end of this guide and we hope it will be easier for you to choose an ideal grow light now.
Before we sign off, we would like to recap our favorites from the list. If you want to go for a light that provides a balanced red and blue spectrum for your plants, the grow light from Yoyomax will be a great choice. It will ensure that your plants get just the right amount of light for all the growth stages.
However, if you prefer a grow light with a different set of lighting modes, the Juhefa Dual Head Grow Light will be the best one to go for.
Let us know whether you agree with our verdict in the comments section below.
Till next time! Adios!
Related Articles
13 Best Fertilizer for Fruit Trees  
13 Best Fertilizer For Blueberries 
13 Best Organic Lawn Fertilizer 
13 Best Fertilizer for Tomatoes  
13 Best Fertilizer For Succulents Reviewed 
13 Best Fertilizer for Hibiscus 
13 Best Liquid Lawn Fertilizer Right Now 
9 Best Fertilizers for Hydrangeas
9 Best Fertilizers for Petunias Right Now
13 Best Fertilizer for Hydrangeas
11 Best Fertilizer for Citrus Trees Right Now 
How to Grow Cilantro Indoors Easily 
13 Best Fertilizer for Green Grass
11 Best Lawn Fertilizer Options
13 Best Fertilizer for Vegetable Garden
7 Best CFL Grow Light | Buyer's Guide
Why Are My Solar Lights Not Working? [Answers & Solutions]
11 Best Full Spectrum LED Grow Lights to Consider
Hydroponic Wick System Garden 101 [Guide & Tips]
How Fast Do Succulents Grow [How to Grow Succulents Faster]