If you appreciate gas powered air compressors just as much as we do, then welcome home, my friend!
Not only are they reliable and efficient sources of portable power, but they also come with a feel good factor as you opt for a more eco-friendly power source. Yes, most gas operated air compressors are said to emit 30% less carbon monoxide. So, pat yourself on the back.
However, there's one small problem – the plethora of options which might make you drop the idea of getting one. So that you don't give up on it, we've listed the best 12 gas powered units that suit almost all your needs and of course, your budget!
So without any more delay, let's jump in!
Top Gas Powered Air Compressor
IMAGE
PRODUCT
DETAILS

Our Top Pick

Our Top Pick

Makita MAC5501G 5.5 HP Gas Air Compressor

Big Bore pump design
4 stroke engine
10-gallon tank

VIEW LATEST PRICE →

Industrial Air Contractor CTA5090412

Oil-free pump
2 piece cooling system
Twin 2-gallon tanks

VIEW LATEST PRICE →

NorthStar Portable Gas-Powered Air Compressor

Low Vibration Technology
Swedish steel valves
20-gallon tank

VIEW LATEST PRICE →

Ingersoll-Rand SS3J5.5GH-WB

Wheelbarrow design
Two quick disconnects
4-gallon twin tanks

VIEW LATEST PRICE →

DeWalt DXCMTA5090412

6 horsepower engine
One pull start
Pontoon style tank design

VIEW LATEST PRICE →

Metabo HPT EC2610E Air Compressor

4-stroke engine
9.5 CFM at 90 PSI
Cast iron pump

VIEW LATEST PRICE →

Rolair GD4000PV5H

13 horsepower Honda engine
Doesn't require startup kit
30-gallon capacity

VIEW LATEST PRICE →

HPDMC Two-Stage Gas Powered Air Compressor

13 horsepower engine
Cast iron cylinder
30-gallon tank

VIEW LATEST PRICE →

HPDAVV Gas Driven Piston Air Compressor

420cc engine
43.5 CFM
Cast iron pump

VIEW LATEST PRICE →

Mi-T-M Portable Wheelbarrow Compressor

Idle down feature
Large industrial intake filter
8-gallon tank

VIEW LATEST PRICE →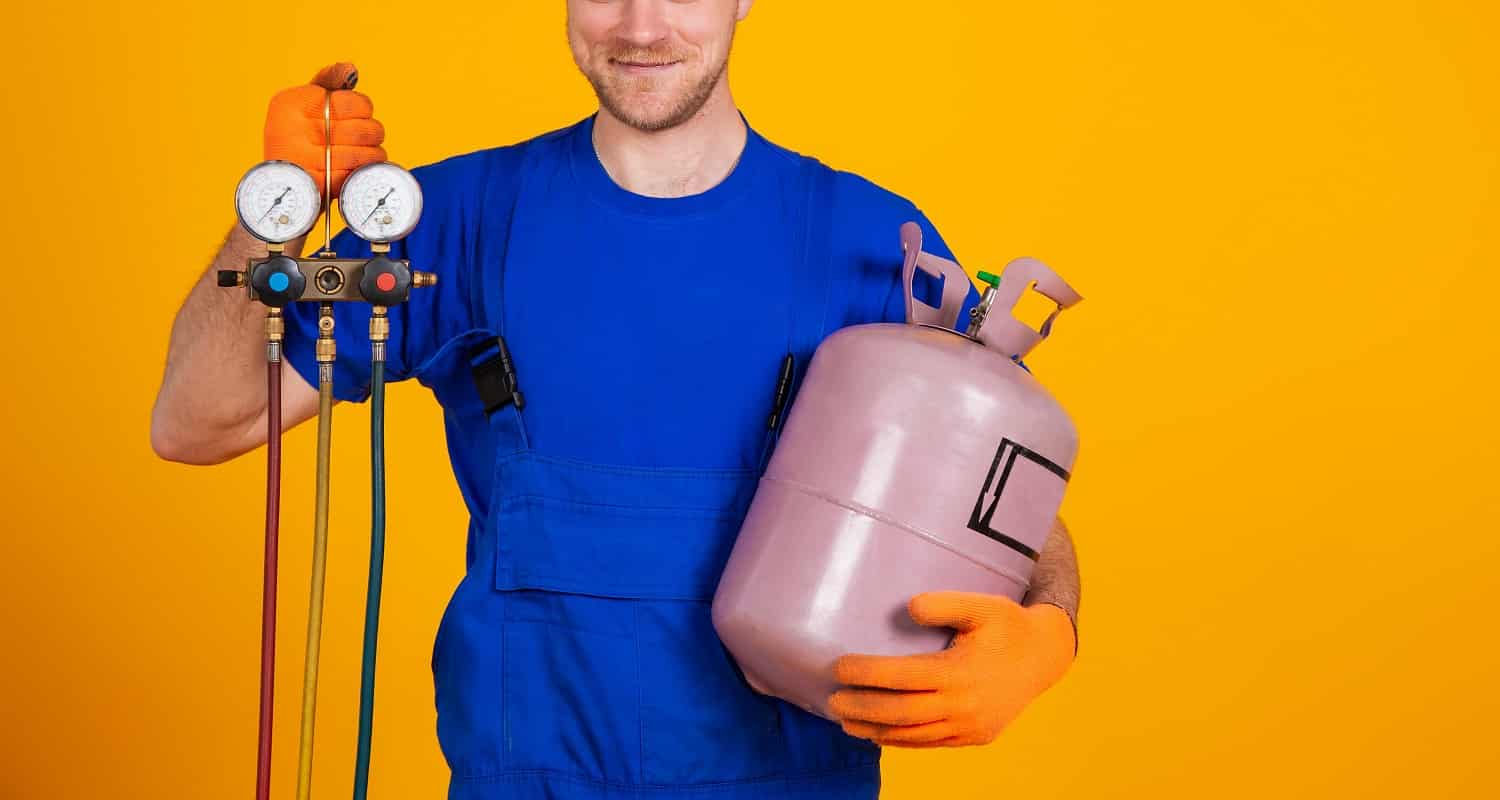 The first product on today's list is Makita's MAC5501G. This heavy duty air compressor can consistently deliver quality performance without waking up your neighbors. Backed by a robust engine and the ever-reliable Big Bore design, this unit rightfully deserves all our praise and your consideration.
Why Did We Like It?
For starters, we were really impressed with its robust 5.5 horsepower Honda GX160 engine. On top of that, the V twin styled pump has been oil lubricated to produce 12.5 CFM at 100 PSI, without getting very hot. This, in turn, enhances the overall durability of the product.
One of the main reasons behind this compressor's high-intensity performance is the presence of twin 5-gallon tanks.The resultant output is more than enough to simultaneously power multiple nailers, thus making it suitable for a range of outdoor jobs like fencing and decking.
To ensure that you don't have to wait for ages, the cast iron pump has been equipped with a Big Bore cylinder and piston that effectively reduces recovery time.
We also appreciate that unlike most other heavy-weight compressors, this unit manages to concentrate most of its weight near the 10-inch non-flat tire, giving the user more control. Moreover, the rubberized feet reduce vibration to improve stability. In tandem with the rubberized carry handle, its portability will hardly make you break a sweat.
Lastly, we should mention that the gauges and couplers are conveniently located at the base of the motor for better protection from physical damages.
What Could've Been Better?
It may be helpful to know that this gas air compressor is pretty heavy. Now, we aren't saying that the wheel and handle won't make your life easy, but you may require some extra help to move it around, especially during loading and unloading.
Pros
Industrial grade recoil starter for fast starts

Automatic idle control for low gas consumption

Easy to read gauges

Two universal brass couplers
Next up on our list is the Industrial Air Contractor CTA5090412. True to its brand name, this unit is indeed a premium industrial grade compressor that features a compact yet sturdy design to withstand harsh jobsite environments. What's more, its funky orange color amps up the cool quotient, so that's a bonus!
Why Did We Like It?
Firstly, its highly positive customer feedback tempted us to try this compressor, and we are glad we did. At the heart of the unit lies a 5 horsepower Honda GC160 engine, which accounts for smooth operation and optimum fuel consumption.
With two 2 gallon tanks and a maximum pressure of 155 PSI, you can easily carry out a range of tasks, from inflating tires to nailing roofs. Its patented oil-free pump design comes equipped with a two-piece cooling system that not only cuts out maintenance efforts, but also reduces the overall operating temperature for longer service life.
There are a number of things that the brand does to ensure optimum user-friendliness. For instance, you can easily access the drainage valve to drain out excess moisture from the unit. In addition, the regulator and gauges make monitoring a breeze. Plus, the unit has a quick connect mechanism that allows you to connect the hose without much trouble.
Overall, its sturdy design and powerful performance make this unit a popular choice for both professional and residential use.
What Could've Been Better?
The relatively higher price tag may make you think twice, but this unit performs well for its premium price. However, we were not happy to see that despite weighing almost 74 pounds, the compressor doesn't have wheels to facilitate portability.
Pros
One pull startup feature

Direct drive operation

Air throttle cylinder

Handle with rubber grip
Cons
No wheels compromises portability
For the third pick of the day, we have the NorthStar Portable Air Compressor, which is a one-stop solution for all your heavy duty needs. Its enormous capacity comes with a compact design and low noise operation. If you are looking to invest in a professional-grade compressor, then this product may just be what you need.
Why Did We Like It?
No surprises here as the 20-gallon tank takes the spotlight, but what appealed to us the most is how the unit pays equal importance to other crucial aspects of its design. The very familiar Honda GCX160 engine is what drives the compressor to be one of the quietest and most fuel-efficient units on the market.
Moreover, the unique Low Vibration Technology gives the compressor a suitably powered pump for uninterrupted supply without taking a toll on its service life. Not only that, but the pump head is constructed from FC35 Grade cast iron and it uses floating-type Swedish steel valves for long-lasting durability.
Agreed that the maximum pressure of 130 PSI may not be the highest among its competitors, but the brand does well to compensate for that. Its 13.7 CFM allowed us to effortlessly carry a variety of heavy duty tasks like sandblasting and operating large impact guns for our tractor trailers. Furthermore, you can easily control the outlet pressure with the help of its pressure regulator.
Last but not least, the built-in wheels and carry handle work just fine to take care of its portability issues. 
What Could've Been Better?
We felt that the engine is relatively slower than other compressors, but nothing too concerning. Also, the tank does require a substantial amount of time to fill up, so you may want to start early in case you are working on a deadline. 
Pros
Low oil shutdown mechanism

Quiet operation

V style cylinder for fast cooling

Bearings on both ends of crankshaft for better support
The fourth product on today's list is the Ingersoll-Rand SS3J5. Ideal for both construction sites and residential use, this gas powered compressor boasts of an 8 gallon capacity with high power output. If thinking of investing in an industrial-grade power unit, then this compressor might just be what you're looking for. 
Sale
Why Did We Like It?
First things first, the 5.5 horsepower Honda engine with an easy pull cord start is what helped us put our faith in this compressor. Providing up to 135 PSI maximum pressure, this unit is a suitable choice for all those heavy duty needs. Besides, its twin disconnects allowed us to simultaneously power multiple pneumatic tools, thereby saving time and effort.
To deliver on its promise of durability, the brand ticks all the boxes of a robust design. In addition to the cast iron frame, its regulator and gauge are securely fastened by an enclosed belt guard to protect the crucial elements from physical damage. 
Unlike the NorthStar Portable Air Compressor, this compressor has a fairly quiet operation- thanks to its rubber feet and wide-open design. Since the filter, tanks and compressor are not cluttered, the sound can escape quickly without bouncing off.
Its wheelbarrow-style handle and rubber tire make a great pair to help you carry around this relatively heavy compressor. Talk about optimum user control!
What Could've Been Better?
First-time users may need some practice to ace the maneuverability aspect, so we suggest taking out some time for that. It may also be helpful to know that this air compressor is pretty expensive, but worth the investment, in our humble opinion!
Pros
Easy automatic start/stop pressure switch control

Tough exterior

Includes quick couplings

Easy to operate finger valves
No list of air compressors is complete without a DeWalt product, so the DXCMTA5090412 takes up the fifth spot for the day. With an efficient 208cc Briggs and Stratton engine at heart, this air compressor is a prime example of why the brand has earned such a reputation in the power unit market.
Why Did We Like It?
First and foremost, the Briggs and Stratton engine was a welcome break from the Honda engine series. The 6 horsepower motor operates a direct drive and oil-free pump for easy maintenance, which makes it extremely durable for daily use. Allowing a maximum pressure of 155 PSI, it delivers consistent output to run a lot of high power consumption tools.
Its 4-gallon twin stack tanks have a patented design to provide better stability. Similar to the Makita MAC5501G, the central controls like gauges and regulators are located in such a way that makes it easy to access. This is a good feature to include, especially for first-time users.
We also liked how its durable build comes with a compact design that's meant for smooth mobility. Moreover, the carry handle is equipped with a cushioned grip to relieve your hands from the pain of carrying the unit for long hours. 
And for all the hard work that this product is capable of, its relatively quiet operation was nothing short of impressive for us. 
What Could've Been Better?
Much like the Industrial Air Contractor CTA5090412, this air compressor is devoid of wheels. For a unit that weighs 74 pounds, we are not sure if the easy-grip handle can alone suffice maneuverability needs. 
Pros
One-hand push for quick coupler connection

Internal timing belt for noiseless operation

Optimum fuel-efficiency

Two-piece cooling system
The ever-reliable Hitachi, now known as Metabo HPT, is one of the leading names when it comes to power tools. Its EC2610E is a robust, high capacity air compressor that is meant for better productivity at work. With easy to use features, this pro-level power unit is worth your consideration. 
Sale
Why Did We Like It?
Our previous experience with the 8-gallon air compressors had raised the bar of expectations, and this unit didn't let us down. To start off, the very familiar Honda GX160 4-stroke engine operates to produce a pressure range of 116-145 PSI, making the unit extremely flexible for a variety of pneumatic tools. 
We used it to power some of our framing and roofing nailers, and the power let us complete our job way before time, so add the brownie points! Moreover, the cast iron cylinders ensure a longer service life of the compressor while maintaining low oil carryover and consistent compression.
Before we forget, the wheelbarrow design comes with a pair of rubber grip handles and a flat-free rubber tire to help you move around this otherwise heavy compressor.
Lastly, we were also impressed with Metabo's attention to detail, viz.the dual drain cocks, safety valves for the gauges and belt cage for protecting the hose. Similar to the Makita MAC5501G, all the central controls are mounted on the baseplate for smooth operation and better protection.
What Could've Been Better?
We had to be extra careful not to damage the main pressure gauge, since it awkwardly protrudes out of the port side. Also, the size of the wheels could have been a bit bigger to enhance mobility on uneven terrains. 
Pros
Easy to pull cord for fast startup

Rubberized feet for stable setup

Low noise operation

Aftercooler to reduce tank moisture
Halfway through the list and the next entrant on this list is a true professional grade compressor. The Rolair GD4000PV5H features a massive 30-gallon tank, and is backed by a heavyweight engine that helps you run through the most demanding tasks without breaking a sweat.
Why Did We Like It?
Without a doubt, the massive 30-gallon tank is what tempted us to try the product. Not only can it hold enough pressure to power all of your heavyweight pneumatic tools, but the 23 CFM output ensures an uninterrupted flow of air to reduce operation time.
In addition to the high quality welded steel wheelbarrow frame, its cast iron pump improves durability while requiring minimum maintenance for everyday use.
Since the compressor comes equipped with oil and air filters, we were saved from the hassle of working with a startup kit. If you're running low on time, such features will come very handy to get the job completed in time.
Overall, this is an effective and powerful power unit for full fledged professional work and high-end DIY requirements.
What Could've Been Better?
For once, we can make peace with its exorbitant price while considering the kind of activities it's meant for. However, we just couldn't understand why a unit that weighs around 500 pounds does not come with a single wheel. Long story short, portability is not the product's strongest point.
Pros
Row RPM motor

Steel welded exterior for optimum durability

Maximum pressure of 175 PSI

Ideal for workshop needs
HPDMC Two-Stage Gas Powered Air Compressor
The eighth product on this list is a two stage air compressor from the house of HPDMC. With a durable body and powerful output, this unit is suitable for both residential and semi-professional use. Its high capacity tank accounts for an uninterrupted power supply to get the job done.
No products found.
Why Did We Like It?
First things first, the two stage mechanism makes this unit perform at par with some of the best industrial-grade compressors. Since the compressed air travels to the piston for a second stroke, the resultant double pressurized air can effortlessly power a range of heavy duty pneumatic tools.
Moreover, its 13 horsepower gasoline powered 420cc Loncin engine facilitates a working pressure of 180 PSI while maintaining an output of 24 CFM. In fact, this driving force is what enhances the performance of its already highly capable 30-gallon tank. 
The dural cast iron body is meant to withstand harsh jobsite environments, protecting the unit from daily wear and tear. Plus, you don't have to spend a lot of time and effort on its maintenance, as the bare minimum is enough to make it a long-serving power unit. 
While at it, it may be helpful to know that it does come with an expensive price tag, but then again, performs well to justify its premium pricing. 
What Could've Been Better?
Unfortunately, the cast iron body for better durability takes a toll on its maneuverability. In the absence of wheels, we are not sure if you would be able to carry around this 353-pound unit. For the price tag, easy mobility is the least that we can expect out of this otherwise high performing unit.
Pros
3 cylinders

Continuous duty application

Sturdy structure

Impact-resistant
Cons
Cannot be easily moved around
The HPDAVV Piston Air Compressor is a heavy duty built exclusively for outdoor needs. Comprising a 13 horsepower Loncin engine and 30-gallon gas tank, this unit is a fitting choice for several demanding jobs of the mechanic shop, livestock operation or service truck. 
Why Did We Like It?
For starters, its look and feel closely resembles the HPDMC Two-Stage Gas Powered Air Compressor. Backed by a power 420cc 13 horsepower engine, this unit is truly designed to cover most of your heavy duty construction and framing jobs. 
Similar to the HPDMC model, this compressor too features a two stage mechanism for better productivity. In addition, the cast iron pump is equipped with a durable head to enhance the overall service life of the unit.
Since it is meant exclusively for outdoor needs, we were happy to find that it mounted quite easily on our Ford F-150 service truck's bed. Besides, a special wear-resistant mechanism cools down the temperature of the piston rings to do away with the need for frequent replacements. 
One very important thing to note here is that under no circumstances should this compressor be used indoors, as the engine exhaust contains harmful quantities of carbon monoxide.
What Could've Been Better?
Much like the other commercial-grade compressors on our list today, this unit is also an expensive buy. Even though the carbon monoxide warning is in place, we'd have appreciated it more had there been any feature to filter the exhaust. 
Pros
Easy maintenance

Maximum pressure of 125 PSI

Can be used for varied outdoor applications

Iron body for better durability
Cons
Harmful exhaust discharge
The Mi-T-M Portable Wheelbarrow Compressor is a lightweight, affordable and efficient power unit for the light to medium tasks. This highly portable compressor comes equipped with a host of features for quick and easy operation. Be it framing, nailing or inflation- this product will take care of everything.
Why Did We Like It?
Firstly, the super-efficient  6 horsepower 196cc Honda engine has a maximum pressure of 125 PSI for your average power-consuming tools. Also, its low oil shut down feature protects the motor to enhance the durability of this compressor. 
Much like the Rolair GD4000PV5H, this compressor also features a splash lubricated pump for seamless productivity. And if that's not enough, you have the 12-inch flywheel to cut down on operating temperature, thereby protecting the compressor pump from overheating related damages. 
Furthermore, it has two gauges that allow you to  monitor the tank and pressure discharge frequently, so that you have an idea of how much power is being consumed at a given time. 
One of the most striking features of this simple-looking design is its industrial-grade intake filter, which has been missing in some of the more expensive compressors. By reducing the amount of dust and debris entering the engine, the filter only adds to its fuel efficiency.
Complete with a rugged wheel and easy-lift handles, the Mi-T-M Portable Wheelbarrow Compressor is worth your consideration.
What Could've Been Better?
Given its rugged construction and 8-gallon tank, we feel that first-timers may require some extra practice to get a hold on its mobility. Nevertheless, the added effort is far from being a deal-breaker, in our opinion. 
Pros
Powder-coated tanks for corrosion resistance

Pneumatic idle feature for fuel conservation

Manual drain valves for quick maintenance

Visual oil level indicator
Cons
Controlling its maneuverability may take some time
Campbell Hausfeld Two Stage Stationary Gas Engine Air Compressor
The penultimate product on today's list is yet another two stage gas air compressor, this time from Campbell Hausfeld. Whether you're on the hunt for a decent professional power unit or looking to assist the serious DIYer in you, this product can perform equally well for both of your needs. 
Why Did We Like It?
Honestly speaking, we were desperate to try a compressor that doesn't run on a Honda or  Loncin engine when we stumbled upon this unit. Not only did the Kohler CH440 14 horsepower engine save us from the monotony, but also provided for a reliable power source.
Speaking of its compressing capabilities, the single stage pump has two fully oil-lubricated cylinders for optimum performance. Agreed that oil-based pumps require extra attention, but its smooth operation makes the maintenance effort worth it.
With a maximum pressure of 175 PSI and 26.1 CFM at 90 PSI, this Campbell Hausfeld compressor can take care of a wide variety of air-powered tools, making it one of the most flexible power units on the market. And so that you can monitor the power use, the easily readable gauges find a convenient placement in this compact design.
What Could've Been Better?
Perhaps the only issue that caught our site was the absence of a carrying handle. Even though it's a stationary compressor, we would still have preferred a handle to at least place the unit at the desired position.
Pros
Cast iron cylinder

Metal guard for maximum protection from damages

Suitable for paint spraying

Horizontal tank for balance and stability
Ridgid Portable Gas Power Zero Gravity Air Compressor
For the final pick, the Ridgid Zero Gravity compressor deserves a worthy mention. Its unique tank design and superior grade airflow make it one of the most likable gas powered compressors up for grabs. If portability and ease of use is on the top of your must-have list, then this unit should definitely warrant your attention.
Why Did We Like It?
We were simply amazed by the compressor's removable tank design. What this means is that you can simply remove the tank and still connect it to the compressor via a standard air hose to regulate the air flow. This feature will come especially handy if you are looking for optimum noise-free operation.
Moreover, the locking regulator knob will allow you to set the desired pressure as per your work requirement. On this note, we should probably mention that the 5.7 horsepower engine can deliver a 10.2 CFM at 90 PSI. Plus, the 3/8-inch air line construction is meant to provide the operator with a continuous and consistent output.
The presence of two universal quick couplers can connect 1/4-inch industrial plugs by ensuring a secure single-hand connection. 
In addition to its low-profile and compact design, the two 10-inch flat-free wheels take complete care of its portability. Not only can the compressor be stored in the smallest of spaces, but it can also be moved around without straining your muscles.
What Could've Been Better?
Our only complaint is that the carrying handle doesn't have a rubber grip. This can make it difficult to push or pull the compressor for prolonged periods since your fingers wrap around the tough metal bar.
Pros
Cast iron pump cylinder

Ball valve drain tanks for quick drainage

Wrap around roll bars for protecting key components

Zero gravity design for balance
Cons
No comfortable rubber grip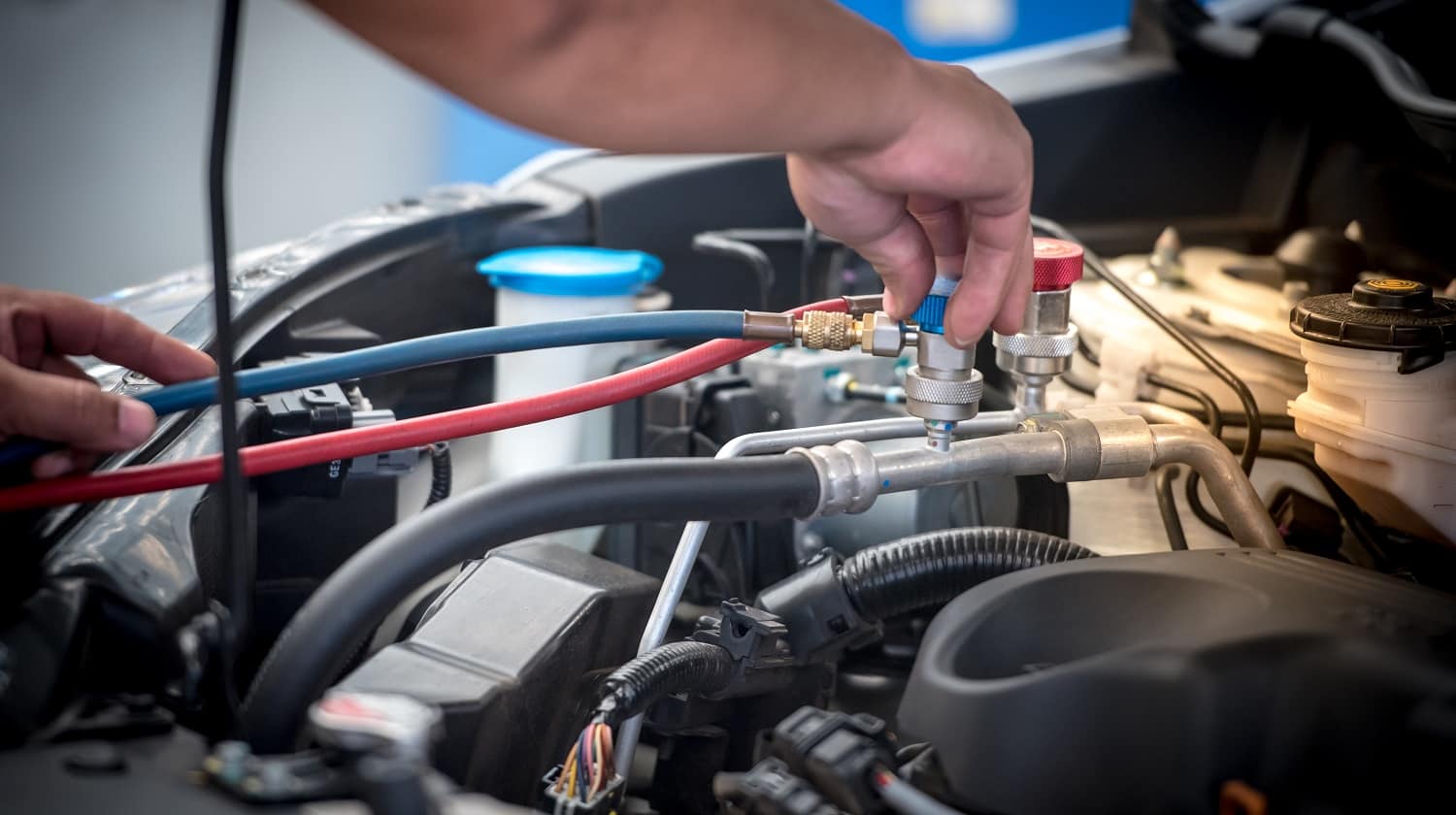 Gas Powered Air Compressor Buyers' Guide
To speak the truth, gas compressors are expensive, and more so if you don't make the right choice. 
We understand that our readers have varied needs and budget constraints. So after introducing you to the top products on the market, we take it upon ourselves to also list out the essential features that should drive your buying decision in the right way.
Read on….
Tank Capacity
Without second doubts, the capacity of the compressor should be on the top of your consideration list. To put it simply, the larger the size of the tank, the more air it can hold at a given time. If you have a lot of heavy duty tasks on your hand that needs a constant supply of power, we'd recommend buying a unit that has a tank that can hold above 8 gallons of air.
On the other hand, something like a 6-gallon tank is sufficient to carry out the day to day residential jobs. It might also be good to state that a smaller tank makes portability easy.
Maximum Pressure and Air Delivery
The PSI and CFM of your compressor will give you an idea of the pressure that the compressor can hold and for how much time. Generally, it's a safe practice to go for a slightly higher PSI (maximum pressure) than is required. Since you don't buy a compressor to power a single tool, the extra margin can accommodate future needs.
Likewise, the CFM (delivery rate) should also be a little more than what you need, so that none of your pneumatic tools go unserved.
Portability
Bigger tanks and cast iron pumps will invariably cause the unit to weigh more. Although better performance and durability is what we ultimately look for, it's also important that the compressor comes with features like wheels and carry handle that allows you to move around the unit without putting a lot of strain on your muscles.
Drain Valves
Frequent drainage is a good way to ensure that the tank or pumps stay protected from moisture and subsequent corrosion. We'd suggest going for a compressor where the drainage valves are located conveniently to cut out on maintenance time and effort.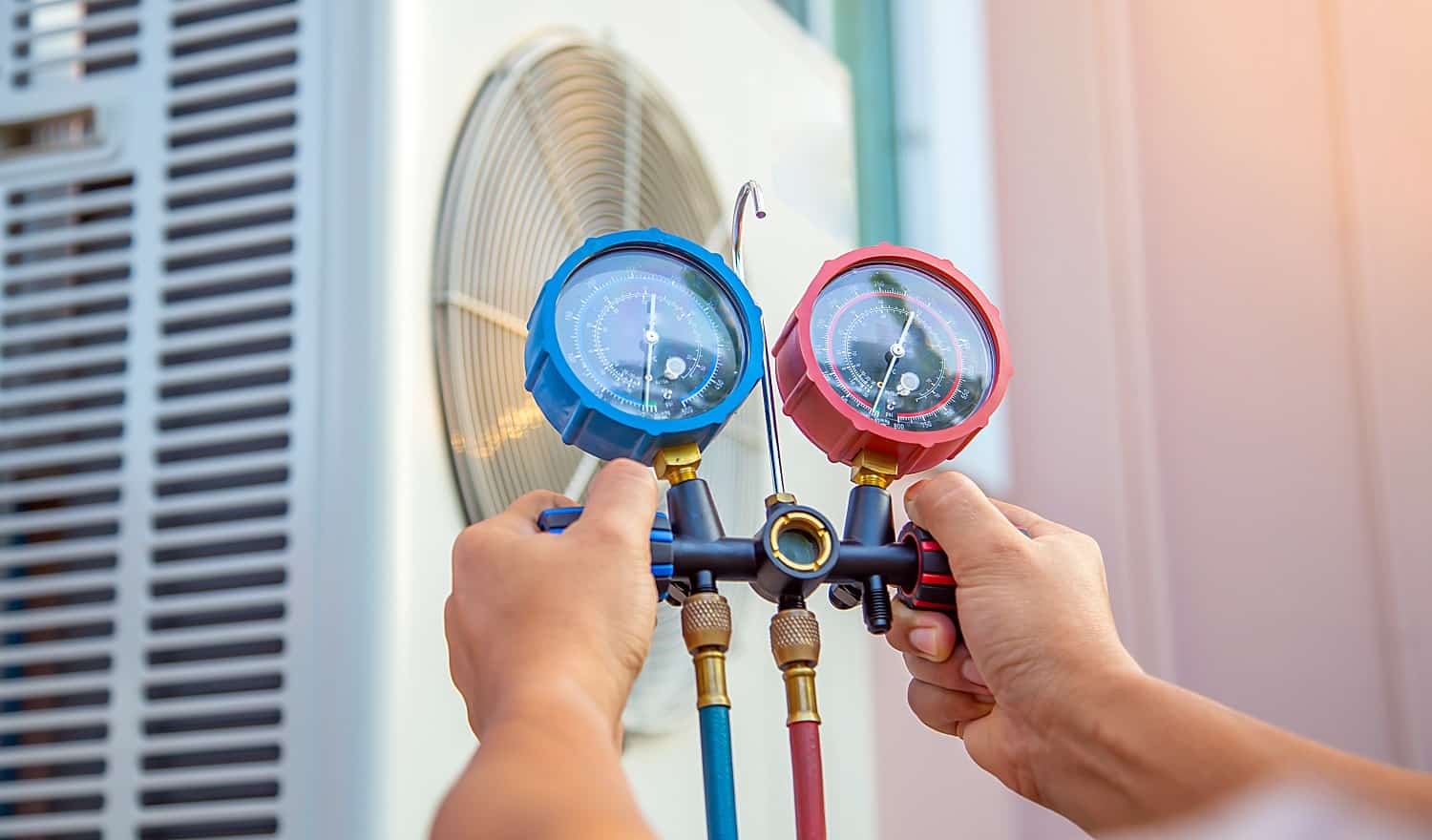 Verdict
If not for gas powered air compressors, working without electricity would have been a tough job.
To help you make a worthy investment, we've carefully evaluated each of the recommended products. But before we take your leave, let us quickly recapitulate the notable findings from our scrutiny.
While the Makita MAC5501G has a Big Bore pump for faster recovery, the DeWalt DXCMTA5090412 is one of the quietest compressors out there. The HPDAVV Piston Air Compressoris an outdoor only power unit, while the Rolair GD4000PV5H is better suited for residential use.
With this, we bring down the curtains on yet another top 12 list. Hope our effort has helped you make the right choice by now, as we eagerly wait to hear from you in the comments section below.
Till next time!
9 Best White Face Paint For Cosplay, Clowns & Halloween
6 Best Body Paint | Top Brands Compared
5 Epic Face Painting Supplies That Will Improve Your Designs
11 Best Face Paints Reviewed | Top Brands Compared
Learn How to Body Paint With Brilliant Results Right Now
16 Brilliant Face Painting Techniques to Feed Your Imagination
11 Best Face Painting Kits Put to the Test
13 Best Air Compressors | Buyer's Guide and Reviews
10 Highest CFM Air Compressors  
9 Best 6 Gallon Air Compressors for Your Home & Garage
10 Quietest Air Compressors For Your Garage
13 Best 30-Gallon Air Compressor  
Makita Mac2400 Air Compressor Review
10 Best 80-Gallon Air Compressor to Consider
13 Best 20 Gallon Air Compressors 
13 Best Portable Air Compressor 
How To Refill Co2 Tank with Air Compressor?
13 Best Quiet Air Compressor for Your Home  
10 Best 60-Gallon Air Compressors to Use 
13 Best 10-Gallon Air Compressors for the Buck  
10 Best Air Compressors For Impact Wrenches 
10 Essential Air Compressor Accessories You Need
10 Best Air Compressors For Nail Guns
13 Best Finish Nailers for Woodworking 
11 Best 4000+ PSI Pressure Washers 
9 Best Air Tools Oil Review | Top-Rated Pneumatic Nail Gun Oil
What Size Nails Do You Need for Framing?
Pin Nailer vs. Brad Nailer 101 | Key Differences, Advantages & Disadvantages