A chef is only as good as his ingredients and tools. If you enjoy camping and cooking outdoors, the Legendary Camp Chef Explorer 2 Stove may be an ideal companion.
Most campers would agree that the fun of cooking outdoors is incomparable to that of cooking indoors. Of course, having the right tools can enhance the experience and help you recreate restaurant-style dishes with half the tools.
Let us introduce you to the Legendary Camp Chef Explorer 2 Stove. This freestanding stove is extraordinarily versatile and durable, making it ideal for outdoor chefs and campers. Furthermore, it offers fantastic features – all of which we shall discuss today.
Are you wondering if this stove is the right choice for your needs? Well, sit back and relax, and let us tell you all about this 'legendary' stove.
Let's begin!
Camp Chef Explorer 2 Reviewed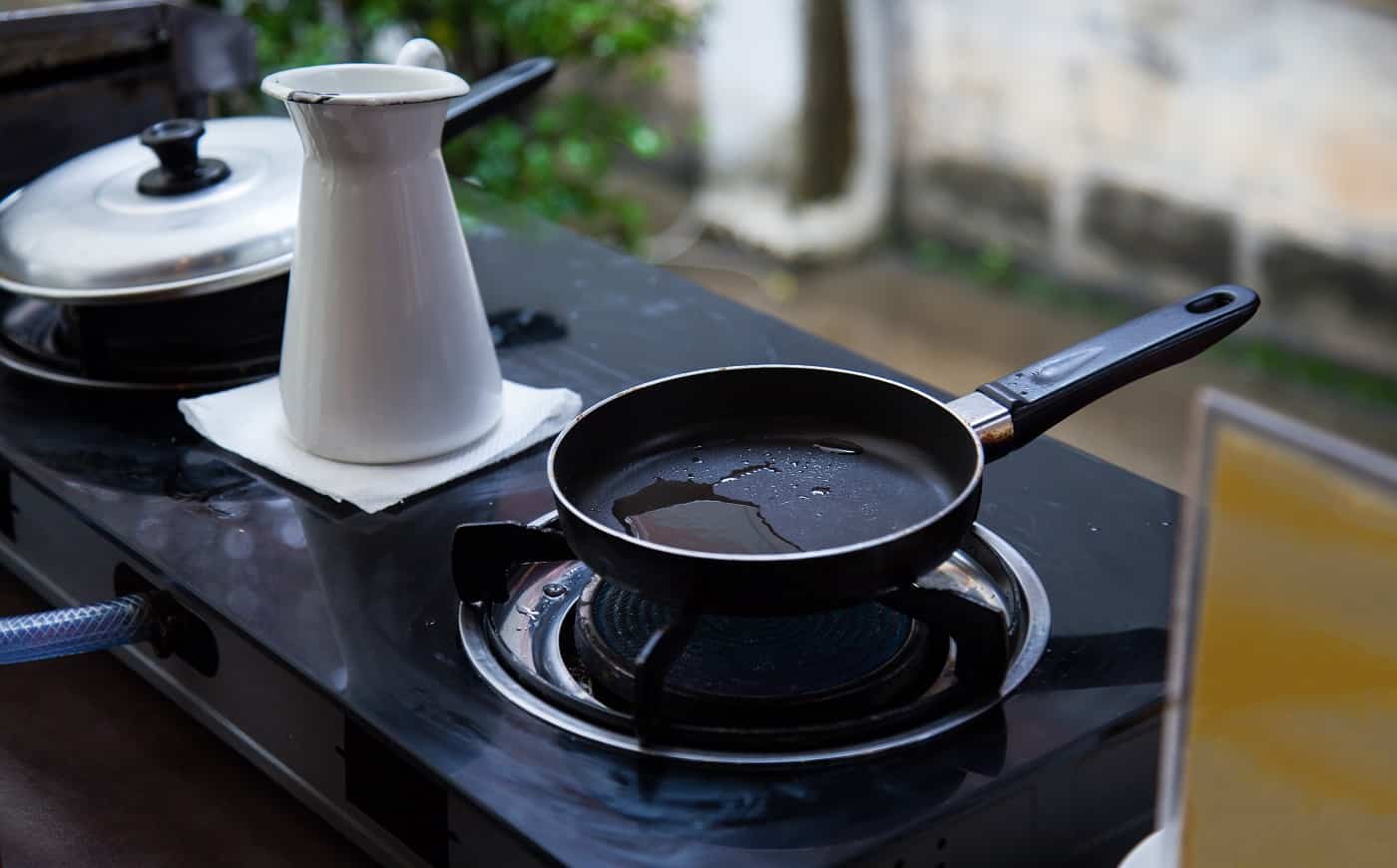 Why Buy This Product?
The Camp Chef Explorer has three models, but we will be reviewing the Explorer 2 Stove for you in this guide. Let's start by talking about its top features and advantages.
Detachable Stove Legs
This may not seem like a vital feature indoors, but imagine trying to push a large-sized stove into the back of a car or a van for your camping trip. There's almost no way it would fit, right?
In these situations, the addition of detachable legs can be a blessing. Without the legs, the Explorer 2 Stove measures 7 inches. However, with the legs attached, it measures 29 inches. Also, you can adjust the height of the legs by about 2 inches, but not much more.
Furthermore, its height adjustment feature is advantageous for creating a stable base on uneven grounds. You can adjust one or more legs individually to create a stable workstation.
Simmering Ability
If there is one thing that the Explorer 2 Stove can boast of, it is its fantastic simmering ability. Each burner lies about 3 inches away from the extensive grates; however, you can easily lower the flame if you need to.
One of the best aspects of this stove is how well it simmers almost any kind of food. Whether you're in the mood for over-easy eggs, stir-fried veggies, or bacon, you won't have any complaints with this burner.
That said, we must mention a slight drawback that we noticed. Although you can lower the flame range efficiently, it is relatively prone to blowing out in the presence of medium to strong winds.
In any case, we had to keep a keen eye on the burner when we turned down the flame; otherwise, it would often get blown out with gusts of wind. Honestly, this can be a little annoying but not a deal-breaker, according to us.
Ideal For Medium To Large-Sized Groups
This stove is compact, relatively lightweight, and super portable. Moreover, its functionality is excellent.
That said, this stove may not be the ideal product for solo travelers or very small groups, though there's no rule saying that you can't use it for smaller groups.
However, this stove was designed to provide the perfect cooking space for medium to large groups. Those planning on camping trips or outdoor cooking sessions for a family or large group of friends will love how convenient this stove is. It offers ample cooking space and is extremely portable.
Sale
Time To Boil
As we mentioned earlier, the two burners on the Legendary Camp Chef Explorer 2 Stove provide excellent performance. Each burner produces 30,000 BTUs of heat, which is impressive. However, the real test lies in how long it takes for each burner to boil basic items.
To test this feature, we brought the stove outdoors during a relatively less windy day and calculated the time it took to boil a quart of water. Keep in mind that the water we used was relatively cold but neither freezing nor room temperature.
The burners logged an impressive time of just 3.75 minutes to boil a quart of water. Well, we are happy to inform you that these burners have immense potential energy and can be used efficiently for almost any kind of cooking tasks you put up in front of them.
The commercial-grade cast-aluminum burner was extremely impressive in terms of its capabilities and performance. You get a massive 60,000 BTUs of power from both burners, which is fantastic.
If you're wondering why it's vital for outdoor burners to have so much power, let us tell you.
In the case of indoor stoves, you don't require more than 20,000 BTUs of power. This is primarily because cooking indoors eliminates most of the issues you will inevitably face when cooking outdoors – temperature fluctuations, wind speeds, unsteady grounds, etc.
Furthermore, you end up losing some heat from the burners when cooking outdoors, which cannot be helped.
That said, it is also important to note how well they block winds – because that is something you will inevitably face outdoors. So, let us talk about its wind-resistance technology.
Wind Resistance
Those worried about wind interference may be relieved to know that the Explorer 2 Stove features a patented technology known as the wind baffle burner. This technology enhances the wind-resistant characteristics of the burner while also minimizing any form of wind interference.
A wind guard is included with the Explorer 2 series. However, you must know that this must be purchased separately if you buy the stainless steel model. The addition of the wind guard can significantly reduce wind interference. It enables the burners to perform optimally without worrying about random gusts of wind.
The primary reason to purchase this additional item is that the design of freestanding stoves is typically very open and airy. Although the design is excellent, it enables wind to blow out the burners frequently, which can become an issue when cooking outdoors.
The patented wind shields are helpful enough but do not entirely block wind from the bottom part of the stove – which hosts the burners. We noticed that wind would enter from various nooks and crevices of the stove – more often than we'd like to admit. This can cause a hindrance to your outdoor cooking experience.
Fortunately, you can purchase a wind guard separately, which acts as the ideal barrier. Most regular wind shields and guards can be attached to the Explorer 2 Stove without much hassle.
Continuous Grates
A crucial feature of this stove is its continuous grates, which refer to the extended design of the grates where you can cook. The grates have been strategically designed to enable you to slide pans, pots, and other cooking utensils effortlessly. Moreover, the grates provide an extensive cooking area, which is fantastic.
Another thing you should know about the grates is that they are solidly built with heavy-duty materials. You can easily place large and heavy cooking utensils without worrying about their weight. It has excellent weight-bearing capabilities and integrates beautifully with all the Camp Chef accessories for a better cooking experience.
Ease Of Setup
Now, you may be wondering how challenging it is to set up the stove outdoors. Rest your mind because we tested this for you in varying outdoor conditions, and we finally have our results.
Without the detachable legs, the stove weighs 19 pounds. You can conveniently carry it to your desired location and set it up with or without the legs. Next, you can connect the propane tank and place the wind guards or shields into their respective slots. The stove itself measures 32.75 inches long, is 14 inches high, and 7.75 inches thick.
Once you attach the legs, the weight instantly increases to 31 pounds, which can be slightly heavy. However, as long as the back of your car or van can accommodate the stove, you don't need to worry much about its weight.
Ensure that you attach the legs first before setting up the rest of the stove, as it will be easier that way.
What Could've Been Better?
We noticed just a couple of things after its extended use, which we want to talk about. Firstly, the wind shield is a nice addition; however, it isn't very effective in outdoor cooking conditions.
The primary reason is that they mainly cover the top area of the stove, whereas the burners are left open. This makes them susceptible to blowing out in the presence of wind, even if they are only slight gusts. Moreover, this is majorly noticeable when the flame is very low.
Another thing we noticed was its durability. Now, don't get us wrong. The Explorer 2 Stove is highly durable in most conditions and will stand the test of time. However, its outer body began rusting after a couple of weeks outdoors. Although it boasts a thick coat of paint, it began chipping sooner rather than later.
We recommend covering the stove when it isn't in use to increase its lifespan as well as its look and appeal. Moreover, you can choose to keep it in a shed when you don't plan on using it for a while, storing it safely there.
Lastly, this stove can be portable enough for some users, while others may find it a tad heavy. Setting it up is easy enough, but ensure that you attach the legs first or have a second helping hand to hold up the stove as you attach the legs.
We also want to mention that it doesn't have an auto-ignition function, which can be quite a drawback in some cases.
Pros
Excellent simmering abilities

Affordable

Extensive cooking space

Detachable legs

Continuous grate design
Cons
No auto-ignition function

Need to purchase a wind guard separately

The paint job may chip easily
Camp Chef Explorer 2 Buying Guide
One of the essential (and joyful) aspects of camping is being able to cook outdoors. Regular campers will agree with the statement that cooking outdoors is just more fun. Well, if you are looking for the right stove to accompany you on outdoor cooking adventures, look no further.
Read this guide carefully to find some of the most important factors to keep in mind when looking for the best outdoor stove.
Compact & Lightweight
In our opinion, one of the essential factors to consider when purchasing an outdoor stove is its weight and size. Although larger stoves are better for bigger groups, it is essentially a useless tool if it is too heavy to lug around.
As such, we recommend looking for a stove that is light enough to carry from the car to your camping site and back. Furthermore, ensure that its dimensions are concurrent with that of the inside of your car, so you don't have a hard time fitting it in.
You can look for stoves that require minimal assembly so that you can easily detach the parts when carrying them and attach them again when required.
Wind Shield
Buying a stove with a wind shield may not seem important at first – till you find yourself dealing with random gusts of wind that blow out the burner. While many stove models offer an integrated or included wind shield or guard, others do not.
In our experience, although the Explorer 2 Stove had an included wind shield, we did not find it to be extremely effective. Instead, purchasing a separate wind shield and attaching it to the stove turned out to be much more efficient and minimized wind interference.
Make sure to check out the included wind shield first to gauge whether it will be suitable for outdoor use. If not, consider purchasing a separate one that you can attach to the stove when using it outdoors. Moreover, it is vital to check the dimensions and fittings so you don't end up buying a separate wind shield that isn't compatible with your stove.
Heat Output
Another essential factor to consider when purchasing a stove for outdoor use is its heat output. This is typically measured in BTUs or British Thermal Units. It varies depending on the type of fuel you use for the stove.
Now, most indoor stoves require only around 10,000 BTUs or less. However, when purchasing a stove for outdoor use, it must have an output of at least 20,000 BTUs or more. If you plan on climbing high altitudes (for trekking or camping), you need a stove with a BTU of at least 60,000.
Cooking outdoors is a very different experience from cooking indoors. As such, you will lose a lot of heat from the burner while cooking outdoors due to external circumstances. So, a powerful stove that is ideal for indoor use may prove essentially useless for outdoor use.
Average Boiling Time
The next point we want to talk about is the average boiling time of a stove. This varies significantly from model to model. Of course, it is evident that the higher the average burning time, the more efficient a stove is.
When we tested the Legendary Camp Chef Explorer 2 Stove, we recorded a time of 3.75 minutes to boil a quart of cold water. In our opinion, the burning time of this model is impressive, and you can consider it for your camping trips.
Regulated Or Non-Regulated System
Depending on the kind of food you want to cook or where you want to take the stove, consider a regulated or non-regulated stove system.
In the former case, you have the option of regulating the flame size for different uses. For example, if you want to bring something to a boil before letting it simmer, a regulated stove system is crucial.
However, non-regulated stove systems do not provide this feature. In this case, you will have only a boiling option, which can be slightly restrictive. That said, a non-regulated system is excellent for fast cooking purposes or making hot beverages like tea and coffee. In case you plan on cooking more complex meals, opting for a regulated system is a better option.
Fuel Type
A key consideration when opting for the best stove for outdoor use is the fuel type it uses. While certain fuel types may be a cheaper alternative to others, you need to consider their ready availability.
There are several options to choose from – gas canisters, butane, alcohol, propane, solar-powered, diesel, White Gas, Jet Fuel, and many more.
The first thing to keep in mind is its ready availability in the location you are traveling to. Imagine trying to cook breakfast and heat some morning coffee, and the fuel suddenly runs out. Without a readily available fuel source, you will be left with no way to heat up or cook the rest of your food, which can be a bummer, to say the least.
Furthermore, if you plan on traveling to high altitudes, you need to consider the fuel source you choose closely. As temperature drops, pressure does too. Along with this, the fuel output also drops, causing lower performance. What this means is that the average boiling time will be noticeably more – which is not ideal.
When choosing the right fuel type for outdoor cooking trips, ensure that you consider the temperature and climate of the environment. This will help you choose the right fuel type without wasting money or burning excess fuel.
FAQs
Now that you know some of the essential factors to consider before purchasing a stove let us move on to the next section. Here, we will discuss some of the commonly asked questions and tell you all you need to know about them.
Is it essential to purchase an additional wind shield for my stove?
Many brands include a wind shield or guard that is designed to enhance performance and decreased wind interference. That said, many of them are improperly designed, which can make them ineffective when cooking outdoors.
If you notice this issue, it is best to purchase a separate wind shield that you can attach to the stove. Of course, ensure that it fits your stove perfectly. Otherwise, it will have no use.
How much BTU is required for outdoor cooking?
Anything above 20,000 BTUs is ideal for outdoor cooking. That said, you may require higher heat output depending on the climate and temperature of your camping or cooking spot. In colder climates or high altitudes, it is best to have a BTU of at least 60,000.
Keep in mind that the BTU of a stove is divided amongst the number of burners present. So, if one burner has a BTU of 30,000 and a stove has two burners, the total heat output will be 60,000 BTUs.
Which is the most user-friendly stove for campers or outdoor chefs?
The Legendary Camp Chef Explorer 2 Stove is one of the best outdoor stoves you can purchase. It is affordable, compact, and portable. Furthermore, the inclusion of detachable legs makes it all the more versatile.
Setting up the stove is straightforward and not much of a hassle. However, you may need a second set of hands to attach the legs (if you haven't done so already).
How many burners are required for a group of 5 campers?
As such, two burners should be enough for a group of 3 to 5 campers. However, if you plan on cooking up a storm or cooking for more than 6 people, it is best to opt for a stove with three burners.
What is a freestanding stove?
As the name suggests, freestanding stoves do not require installation. They can be placed anywhere and are thus, ideal for outdoor cooking trips.
Are auto-ignitions worth it?
You have two types of ignition systems – the manual and the auto. The auto-ignition systems are called piezo igniters. They work with the push of a button, eliminating the need to get close to the burner with a lighter.
Although this makes ignition more convenient and safe, you do need to pay an extra amount for this. If you are willing to spend the extra amount, you can consider opting for an auto-ignition system.
What is the best way to clean and maintain the stove?
You don't need to opt for fancy cleaners or products to clean and maintain the stove. In fact, regular wipe-downs with a damp cloth using any mild dishwashing soap are good enough to clean it. In the case of stains and stubborn marks or odors, consider using vinegar as a cleaning agent.
Sale
Helpful Tips For Using A Stove
We are almost at the end of our comprehensive guide. However, before we sign off, we want to talk about a few helpful tips you should know of when using a stove outdoors. Take a look below.
Never cook inside a tent or any enclosed space. This can cause carbon monoxide poisoning and is also a fire hazard.

Ensure that you check all the fuel lines and connections before you begin cooking.

Carry a small toolbox or a multi-tool so you can quickly fix any issues in case they crop up.

Create a level surface for the stove before you begin cooking to avoid accidents.

When hiking to colder temperatures or higher altitudes, try and keep the fuel canister warm. Do this by placing it in a sleeping bag, covering it with warm clothes, or carrying it in your jacket while hiking.

Consider opting for a stove with a regulator system to avoid unnecessary fuel wastage.

If you are cooking on snow, it is likely that a large chunk of ice will get frozen to the bottom of the stove or canister. To avoid this, wrap a piece of foam around the canister for insulation.

When filling fuel into a tank, avoid filling it to the brim. You need to keep some space for the air to pump. Also, fuel generally expands when heated, so keep some space for this expansion.

When you aren't using the outdoor stove for extended periods, consider storing it carefully in the garage or a shed to avoid its degradation.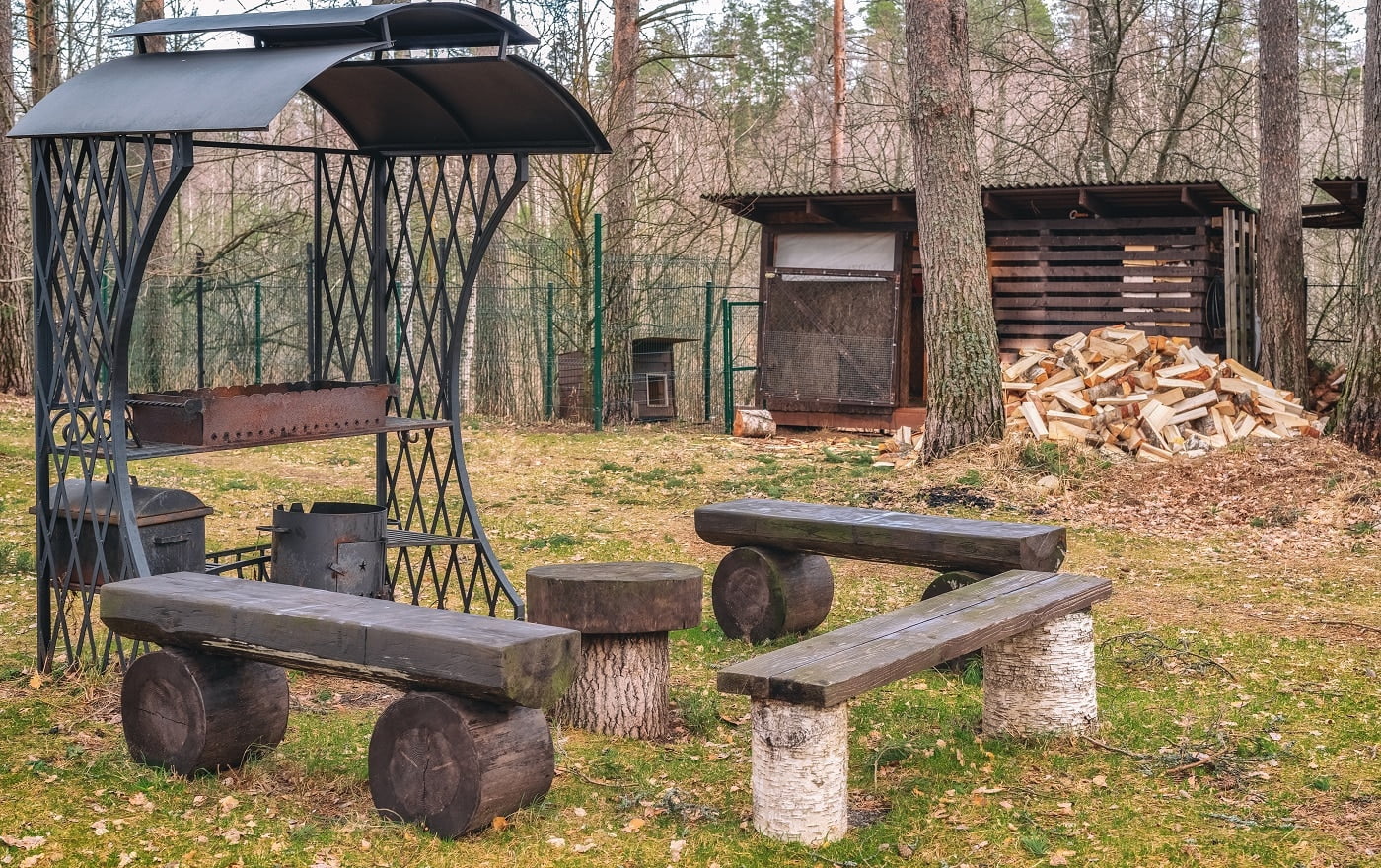 Verdict
With that, we have finally come to the end of our comprehensive guide.
We hope you enjoyed reading this and finding out more about the Legendary Camp Chef Explorer 2 Stove. Overall, this stove is excellent for medium to large groups of campers or those looking to cook outdoors.
That said, we recommend purchasing a wind shield separately to optimize your cooking experience and minimize wind interference. If you have any further questions, please feel free to leave a comment below, and we will get back to you at the earliest.
Let us know what you think of this stove and whether or not it is the right choice for you!
Sale
Related Articles
13 Best Small & Compact Microwave 
Waring Pro ICT400 Double Induction Cooktop [Reviewed]
Broil King CSR–3TB Electric Cooktop Reviewed
Induction Cooktop 101| Consumption, Usage, Voltage, Temperature
7 Best Broan Range Hoods Reviewed [Buyer's Guide]
13 Best Portable Induction Cooktop  [Reviewed & Buyer's Guide]
11 Best Gas Cooktop With Griddle
Learn How to Clean Gas Stove Burners Today