One of the most popular 3D sculpting animation programmes today is ZBrush.
We are sure most animators are familiar with the tool, yet not everyone can operate it – at least not without a proper guide.
There are many tutorials about the ZBrush application available online, but choosing which one is beneficial for you can be time consuming. Therefore, today we have prepared a list of 25 detailed and helpful video tutorials – since many people understand better if they simply see it with their own eyes.
These tutorials cover all skill levels, so, perhaps you'll find one which suits your needs perfectly. Beginners can have a good start to using the application while advanced users will find more new steps as they progress.
So, let's get started!
Best ZBrush Tutorials & Courses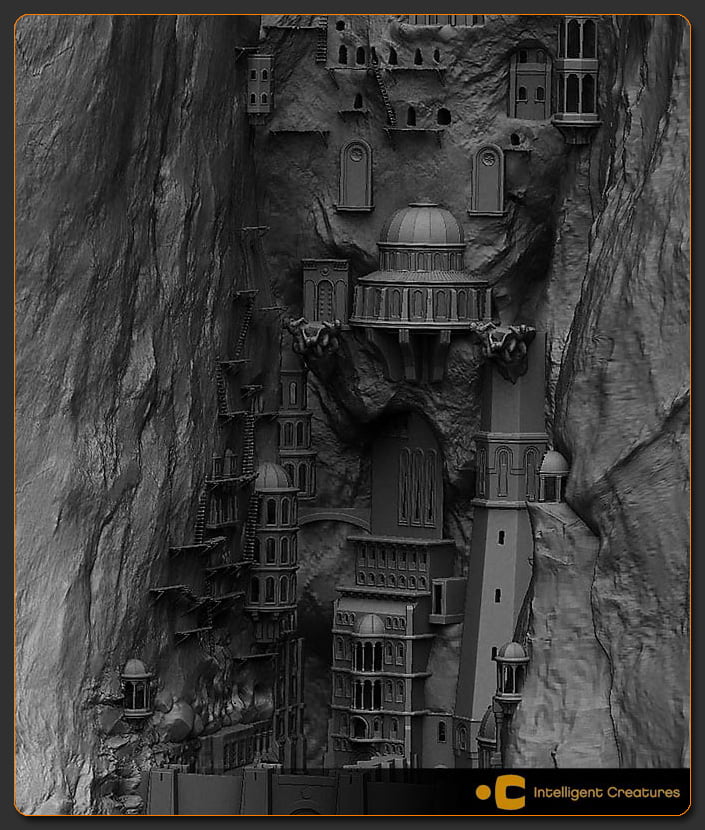 Image via archive.zbrushcentral.com
Here's a video tutorial you can find on YouTube by North Pixel whose specialization is in 3D animation and entertainment. Their video's intro focuses on sculpting from scratch. Their aim is to let people know how to sculpt without being too hasty in the process.
The video is about an hour long, so it contains a lot of tips and lessons that can be quite useful for beginners.
While it's true an hour is not enough to learn everything necessary, however, it does offer more information on the basics that starters need to know. It will come in pretty handy if you are self-taught as well.
Here is another introduction video to the application, except that it is specifically meant for the version ZBrush 4R7.

In this video, you'll learn about 2.5D designs including some basics about 3D workflow. Other subjects include ZSpheres, ShadowBox, ZModeler, and a few more..
There aren't a lot of differences regarding the features, but Justin Marshall gives a very detailed introduction in this 4-hour long video. You would want to watch it because there is a lot of visual guides about what and how you can do your tasks.
Moreover, the instructor also happens to be an author on Pluralsight who focuses on this area of work. Therefore, if you are a beginner this would be highly beneficial for you.
If those two are not enough, we have here another introduction to ZBrush which is meant for beginners only. The instructions are presented by Edge-CGI-3D which has their own channel on YouTube.
Before starting a real project, one needs to have enough practice on the basics of sculpting – and this is exactly what the video provides. Besides the basic concepts, it also describes what ZBrush is all about, hence, making it perfect for the absolute beginner.
Although it can be short to include a complete fundamental guide, we also have to consider the fact that not everybody has the time to spend on more lengthy videos. So, paying close attention to the instructions will do just fine.
A more systematic approach to help you get familiar with the basics of using ZBrush is this video by artist Richard James Cook who came up with 10-part ZBrush series. It is also one of the most views ZBrush tutorials on YouTube.
Every one of his videos is about 30-60 minute long. Going through each of them at a time can help you get a wider understanding about the program. But most importantly, all of the tutorials are free, so you can learn them at your own pace without having to shed a penny.
This video tutorial is not necessarily for beginners but for users who are shifting from one sculpting program to ZBrush. So basically, it is an introduction course for those who are already familiar with 3D animation concepts.
The instructor, Lynda, covers many of the common techniques and tools used for both sculpting and painting in a program.
Although the video is a bit old, most of the methods remain the same, making it still applicable for reference till date. And since it is a course, fees are required except for the one month trial which is completely free of cost.
This one is not a video – it's a platform. The platform allows you to sign up with Pluralsight for a free trial and have access to many video tutorials on ZBrush. Through these tutorials, you get to learn many sculpting processes you need to know in proper details.
If you go to Pluralsight, there will be some tests to help analyze your sculpting skills on ZBrush so it can assign which level suits best for you.
Yet, another popular video to help learners is this one by Liam Shaw. In this tutorial, the instructor takes his viewers through a process to sculpt characters from scratch.
You can follow similar steps if you're planning to create patterns or designs. We assure that beginners will find this guide very effective.
The video focuses only on how to shape and sculpt human ears.
When you have gone through the basics of using ZBrush, this tutorial will come in handy when creating human characters.
One of the features which make a character look more appealing is the hair. If created precisely, your character will look almost life-like. And lucky for you, here is a video that will help you achieve that. You will see how the artist sculpts perfectly fine lines to make hair or fur. Besides, it is short and is not as complicated as one might think.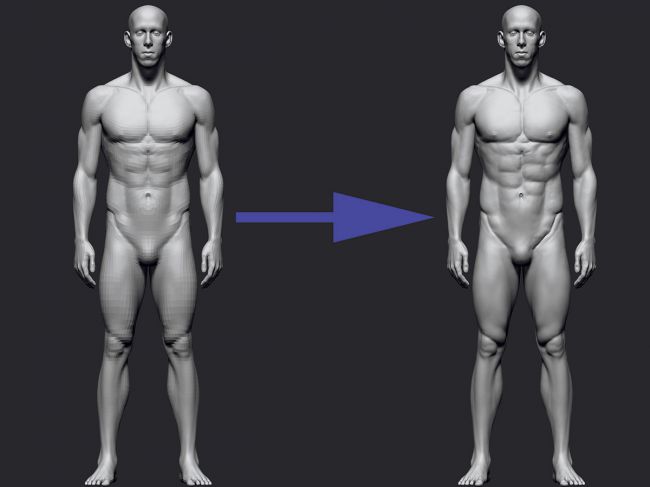 If you are someone who wants to create their own human characters and not download free ready-made ones, this guide might be the perfect one for you.
With this tutorial you will be able to construct a whole realistic humanoid anatomy from nothing. The software program allows you to mould any form you desire which makes it ideal for such sculpting.
The environment or background of your project is as important as the character itself. Therefore, you need to be very detailed with it.
This video is particularly made to achieve that purpose. The tutorial stresses on making fine details on objects such as walls or rocks since they have a strong influence in making the project appear realistic.
Now, we are going to shift our focus to creating clothes for our human characters. In ZBrush, the user can color, model, as well as add a finishing touch to the characters' clothing.

This next video by David Jones is around 3 hours long. It is about sculpting clothes, and as usual, it also aims at making them appear real so that they fit the characters' look.
We have to admit that making clothes in 3D animations is never easy, and that is why we included this video.
It will be very helpful for those who are struggling to create clothing designs by offering them a step-by-step guide. You will also get to know the basics of where the body's tension areas are so that it becomes easy to sculpt the clothes better.
Moving away from designing human anatomy, we will now introduce you to the video that teaches ZBrush users how to create a fantasy character.
The instructor, Raul Tavares, explains everything in a simple manner so that everybody, including beginners, may understand it perfectly. However, it would be much better if you already know a thing or two about using ZBrush first.
As a sample, this video will show you how to create a fictional character (or anything similar) using the methods it provides, also by starting from scratch. You can start off by sketching the thumbnail, coming up with a concept, and finally creating a 3D model.
In case you have ever made or at least tried designing a character, then you know that in ZBrush there is a lot of posing and modeling needed. Keep in mind that it does require a smooth workflow to accomplish the process.

Kyle Green, the artist, has had a lot of experience in the field, hence, users will find his tutorials more convenient for practising posing in ZBrush.
His tutorials embrace easy language, tips and techniques, so the course is suitable for both beginners and novice 3D animation designers. You can manipulate the characters' pose in any manner possible.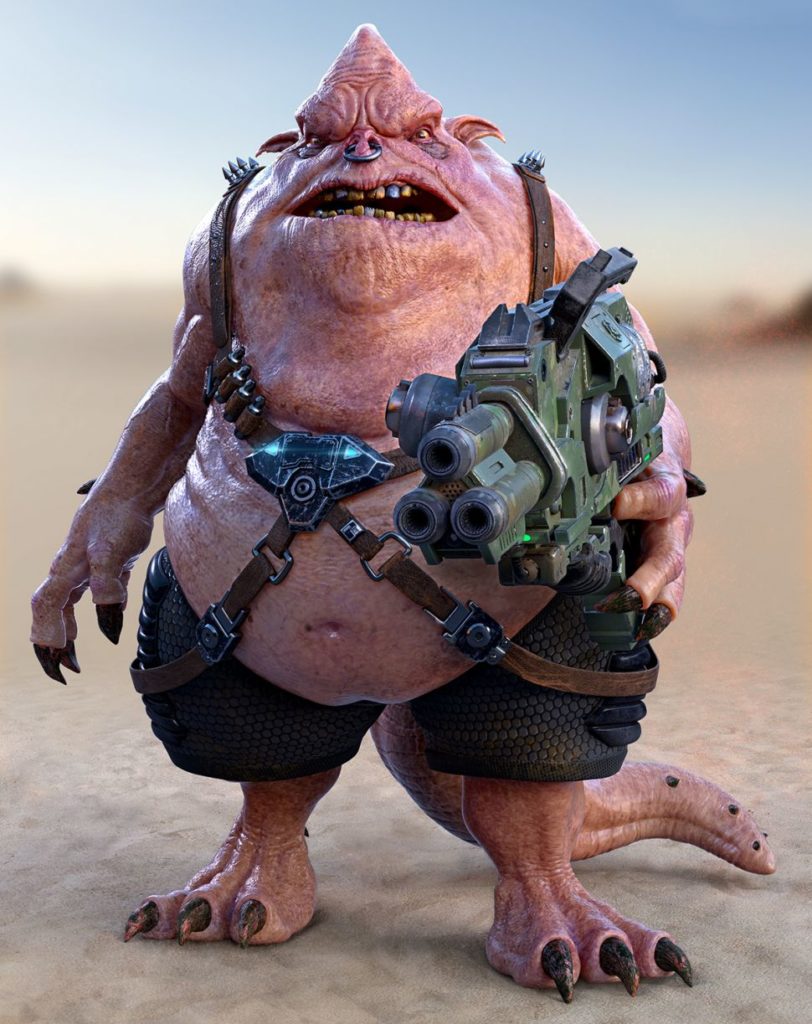 In this tutorial, Darrel Abney shows us how to create an alien face. By acting as a sample, you can draw inspiration from his video to create anything alike.
The reason this artist chose ZBrush for his work is due to the features it provides. Lots of tools for sculpting is one of the main reasons.
A very interesting technique to enhance the realistic look of a character/creature is to use both Photoshop and ZBrush to modify it – and that's exactly what Adam Dewhirst did.
In this project, the artist shows us the methods of using these two programs in order to create a fantasy creature.
We have here a video series that will help users design their environment by following these simple, yet very effective methods instructed in detail.

One of the important things to keep in mind is that the environment requires a lot of props and structures. This video series is perfect for those who have never tried this area of designing before but want to create realistic environments.
The video series shows how to use the different tools in ZBrush to create and mould such structures as desired.
Besides the character and the environment, texture painting is another part of ZBrush which plays an important role in 3D animation designing.

Here, you'll be able to see how to use texture painting for creating 3D objects. Some videos already featured the types of tools which can be used for polypainting or workflow.
In time, it will become very easy for creating amazing elements as you learn how texture painting works.
As we mentioned about polypainting, here is a video by Paul Gaboury which explains what and how to use it. You will see how he creates helmet panels followed by throwing some gold panelling to the ring of this character.
While it's not a complete guide, this video shows how you can create tile texture by explaining how it works, therefore, it is perfect for the absolute beginner.

We recommend going through this course since tiling is a must for all 3D artists. Note that, this video also uses Photoshop to create realistic tiling.
This video is by ArtStation, a channel on YouTube, that places its focus on 3D animation designing. Among many of their content, we found this to be the best tutorial on using ZBrush.

There are many series providing techniques to create characters while this one shows us how to create the base of a creature.
If you're thinking of creating a monster/demon for your project, take a look at this video where the artist, Titouan Olive, demonstrates how to model-making tips that are commonly used for Hollywood animations. The bonus is that he also provides a few tricks to use in order to make the creature looks real.
For a more specific creation to help users have a sound understanding of using ZBrush, we have here a project of Star Wars' Stormtrooper done by Juan Martin Gracia Forn.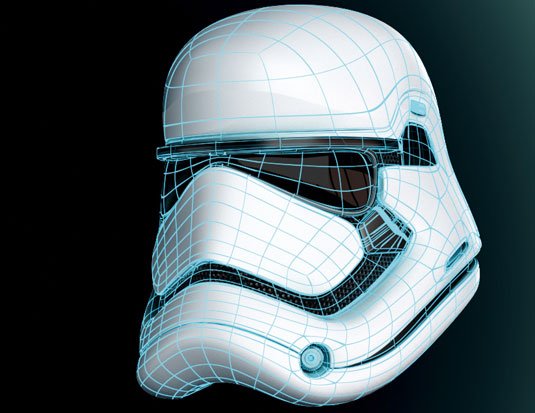 Using both ZBrush and Photoshop, he tells us that we must first plan the construction carefully before proceeding to the modelling. He also mentions and proves that rendering is a hard task in ZBrush.
If you are a beginner aiming to better understand the concept of environment textures, we suggest giving this video series a try. The complete time amounts up to only 3 hours. It is available through Pluralsight library which offers you a one-month free trial.

However, creating incredible environment textures is not possible without the help of 3Ds Max. Many artists go for this option because of the professional methods it provides.
Finally, after all the tutorials you might want to check out some of the tips on using ZBrush which are provided by Madeleine Scott-Spencer, the instructor who shares her own tips for sculpting with ZBrush.
Conclusion
Many video tutorials about how to use ZBrush are available on YouTube. But after long hours of research, we found that what we've contributed is surely one of the best references in this line.
And that is all for today! We hope to see you again soon.
Good Luck!