Disclaimer | This article may contain affiliate links, this means that at no cost to you, we may receive a small commission for qualifying purchases.
If you are looking for an easy way to stay fit and healthy, having a glass of wheatgrass juice daily is a great idea! 
After all, wheatgrass is currently one of the most popular superfoods due to its rich nutrient content. And juicing it up is the best and easiest way to intake all these nutrients. 
However, to make pure and healthy wheatgrass juice, you need to have the right juicer. But choosing the ideal one becomes an exhausting and confusing task, with so many products available out there.
So, we ease out the process for you by putting forward this comprehensive list of the 11 best options to consider. 
Read on to know more. 
Best Wheatgrass Juicer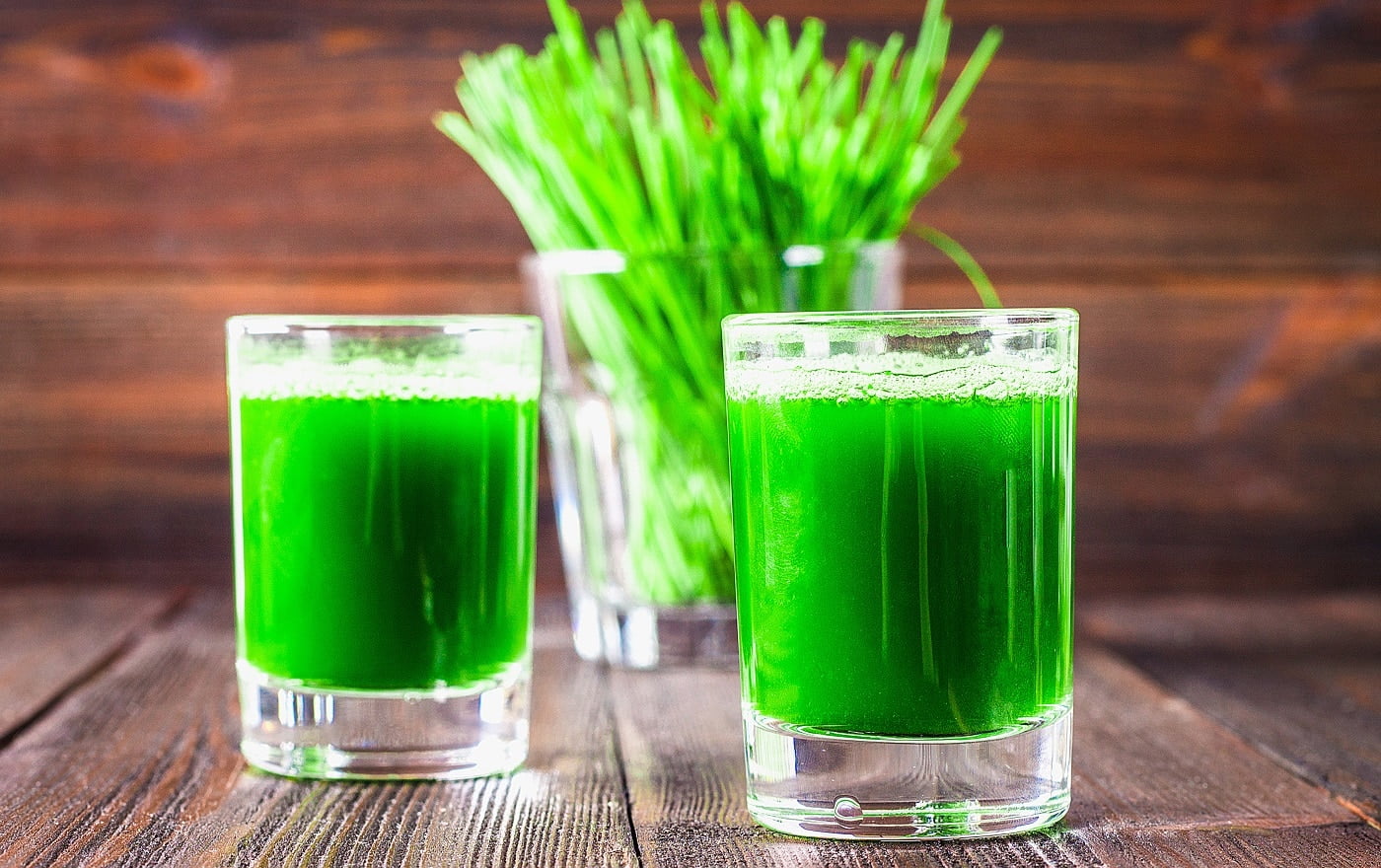 Aicok has brought innovation in the world of food processing with its range of high-quality products equipped with advanced technology. And this masticating juicer from the brand is among its finest creations. It helps your family derive the nutrition needed by extracting the juice from wheatgrass most effectively.
No products found.
Why Did We Like It?
To begin with, this juicer makes the juice 90% more nutritious than the average products in the market. What does the trick is its 80 RPM grinding speed, which implies that it works slowly to masticate the wheatgrass. 
This, in turn, ensures that the nutrients, such as trace minerals, vitamins, and enzymes are retained in the juice.
We also liked this product since it never creates too much friction and heat. Thus, the process was smooth and the juicer was always safe to handle. Plus, we didn't find any clogging or foaming in the juice. 
Furthermore, it separates the pulpy wheatgrass residue from the juice quite efficiently. So, you can always enjoy consistent and flavorful juice with lesser pulp if you have this juicer at home. 
Lastly, you get a 3-year quality assurance with this product and a guaranteed lifelong technical consultation in case of any faults.
What Could've Been Better?
The only aspect that disappointed us is that cleaning this product is a bit difficult and time-consuming. It is impossible to clean the strainer entirely and the brush provided with it is also not effective enough. However, using a bigger brush may make it easier, though the process will take at least 30 minutes. 
Pros
Makes the juice 90 percent more nutritious

Retains nutrients perfectly

Separates pomace from juice efficiently

Comes with guaranteed technical consultation
Cons
Cleaning is difficult and time-consuming
Next, we've picked this very popular juicer from Omega, which gives you maximum juice output. It is packed with amazing features that work to provide you with the perfect nutrient-rich wheatgrass juice. That's why this product is among our top recommendations.
Sale
Why Did We Like It?
We really liked how the auger of this product was designed as it helped produce more juice from each fruit. 
Combined with the auger is the slow dual-stage masticating speed of 80 RPM, which minimizes oxidation and heat build-up. Thus, you get less oxidized and more nutritious juice, having a shelf-life of as long as 72 hours. 
Another great feature of this juicer is its adjustable cap having five settings which yields maximum juice with each use. Thus, it let us enjoy juicing for a long time and enabled pulp ejection automatically.
In addition to this, its powerful motor had a gear reduction equivalent of 2 HP but made minimum noise so that we never felt disturbed. Finally, the juicer comes with an attractive 15-year warranty that you will seldom find in any other product.
What Could've Been Better? 
A downside of going for this product is that it's relatively more expensive. However, the top-notch features do justify its price to some extent as it can last much longer than average products. Also, it may be a bit difficult to get replacement parts for this juicer. This is again not a major problem since you get a long warranty period. 
Pros
Powerful motor with gear reduction

Dual-stage extraction minimizes oxidation

Maximum juice output

Gives more nutritious juice
Cons
Relatively more expensive
The AMZCHEF Slow Juicer is another good-quality product to go for when it comes to wheatgrass juicers. It gives you highly pure juice and always ensures that the nutritional value is preserved. Believe us when we say, it is one of the best products you will ever come across. So, to know more about all its features, move on to the next few sections.
Why Did We Like It?
Wheatgrass contains a number of beneficial nutrients that must be preserved to make the juice truly beneficial. And the AMZCHEF would take care of this completely, thanks to its spiral and 7-segment masticating system. It squeezes the vegetables and fruits fully and extracts the pure juice with all the nutrients intact.
Further, the product comes with a reverse function that prevents pulp from getting stuck inside it and helps you clean it easily. You can also keep the freshly prepared juice in the fridge and enjoy the healthy wheatgrass juice anytime within 72 hours. 
Plus, it comes with advanced protection chips, and as such, stops automatically after operating for every 20 minutes. Finally, it has a safety lock system which helps you to assemble and disassemble it very easily. 
What Could've Been Better?
We observed that this juicer produced a burning smell when it was being used for a long time. If you face a similar issue with the product, it would be best to turn it off manually. However, you can be rest assured that this issue will never affect the efficiency of the product. 
Pros
Keeps all nutrients intact

Reverse function prevents pulp from getting stuck

Juice retains freshness for 72 hours

Stops automatically after 20 minutes
Cons
May produce a burning smell sometimes
Making a glass-full of healthy wheatgrass juice anytime becomes super-easy with the Jocuu cold press juicer. It is a perfect investment for those who wish to follow a diet full of healthy fluids in order to stay fit. Also, you get an impressive 10-year warranty on the motor along with a 3-year warranty on a normal exchange of accessories.
Why Did We Like It?
First of all, we found the two-speed squeeze settings of this product to be very beneficial. Among these, the "soft" setting is suitable for leafy greens, grapes, cucumber, and oranges. On the other hand, the "hard" setting is ideal for beet, kale, pears, ginger, carrots, and apples. 
Moving on to the juicing power, this product is equipped with a spiral system that is upgraded to enable better nutrient extraction. That way, ultimately it yields you maximum juice and minimal oxidation. In addition to this, the 150 W motor masticates the juice powerfully and separates the pulp and juice with utmost perfection. 
Furthermore, this product has an efficient reverse button to avoid any jamming of the parts and helps in proper cleaning. To activate the reverse function, you just have to long-press the button for 2-3 seconds.
What Could've Been Better?
The only disadvantage of this product is that its operating time is shorter than many other products. It can operate for a maximum of 10 minutes at a stretch and needs 10 more minutes to cool down. So, if a longer operating time is a major lookout for you, it will be best to go for another product such as our previous pick. 
Pros
2-speed settings for different fruits and vegetables

Yields maximal juice and minimal oxidation

Separates pulp and juice with utmost perfection

Reverse button prevents jamming of the parts
Cons
Has a shorter operating time
Belonging to the brand Healthy Juicer, this manual juicer is another easy-to-use product that comes with a 30-day no-risk guarantee. It can be used to juice a variety of green vegetables such as chard, wheatgrass, parsley, celery, spinach, and many others. You will also love this since it's cheaper than many other products.
Why Did We Like It?
What we liked most about the product was its auger which had a tip made from good-quality stainless steel and was completely BPA -free. Thus, you can get pure, healthy, and safe juice that is perfectly safe for everyone in the family and is full of nutrients. 
Another feature we loved was the suction-base of the juicer and the table clamp provided with it, which helped lock it securely onto any place! And after you have juiced the wheatgrass, you can disassemble it easily into 5 parts which can be stored anywhere. As a result, it becomes very convenient to carry along for a weekend trip or vacation. 
What's more, it allows you to juice fairly large quantities of all vegetables and fruits. As for wheatgrass, you can juice as much as two handfuls of it in one go. Additionally, the product can be cleaned within just a minute or so. 
What Could've Been Better?
Although the product can yield the perfect wheatgrass you desire, its outer frame is made from inferior-quality plastic that isn't strong enough. Thus, its external surface might not retain the original sheen over time and is more prone to cracks if it falls accidentally.  
Pros
Provides pure, healthy, and safe juice

Easy to attach to any surface

Can be disassembled into 5 parts for easy storage

Can juice two handfuls of wheatgrass at once
Cons
Outer frame made of inferior-quality plastic
Make the freshest possible wheatgrass juice with this superb slow juicer from KOIOS that comes in two color combinations. Thus, it will help you maintain a healthy lifestyle with the nutrient-rich juice included in your everyday diet. Note that this juice is also very simple to use and comes with a lifetime support guarantee.
Why Did We Like It?
Firstly, this product has one of the finest centrifugal juicing systems that you will find out there. It consists of a centrifugal bowl with sharp blades exposed on it that help yield the best possible quality of juice very quickly. In addition to this, the slow juicing speed of 80 RPM sees to it that there is minimum heat buildup. 
Further, the freshness of the wheatgrass is preserved in the juice by reducing oxidation to the bare minimum. Plus, the colors, aromas and nutrients are preserved effectively. So, the juice remains fresh for 72 hours, saving both your money and time. 
Moreover, with the lifetime support guarantee on this product, you can contact the manufacturers if you face any issues. Thus, you can be worry-free regarding the life of the juicer.
What Could've Been Better?
A drawback of using this product is that the wheatgrass needs to be cut into 1 ½ -inch long pieces. Otherwise, it may get stuck in the internal auger and damage the machine. Also, you should be careful not to overload the juicer by putting in a lot of wheatgrass in one go. 
Pros
Centrifugal system yields best-quality juice

Reduces oxidation to the bare minimum

Juice remains fresh for 72 hours

Slow speed ensures minimum heat-buildup
Cons
Wheatgrass has to be cut into small pieces for juicing
The new advanced Mueller Masticating Juicer comes with an improved design that provides maximum convenience and utility. You can use this product from juicing a variety of vegetables and fruits anytime you want. Also, it is made from perfectly eco-friendly materials.
Why Did We Like It?
This product uses a superior mastication technology patent to the manufacturer that gives your family 100% pure juice. Such technology reduces the production of waste and maximizes the juice yield. 
Besides, the efficient design of this product makes it very easy to use for anybody. Note that all parts of the juicer are detachable, which saves considerable space and fits perfectly into all kitchen drawers. In addition to this, the unit has a suction base that makes it easy to fix on any surface and is perfectly portable. 
Furthermore, this product comes with a truly beneficial warranty and is also backed by very prompt customer support. So, you need not worry in case you face any issue whatsoever as the manufacturer will be there to offer all the help.
What Could've Been Better?
Although we had no complaints regarding the efficiency of this product, we found that cleaning it up after each use was a bit difficult. That was because the pulp was always sticky and thus became slightly difficult to remove. Also, taking the juice cup apart became a bit messy as we had to apply some force to bring it out. 
Pros
Maximizes juice yield

Reduces waste production

Suction base makes it easy to fix

Comes with a beneficial warranty
Our next pick for you is this juicer from IKICH that conveniently handles most vegetables and fruits. Thus, you can get a healthy and flavorful glass of wheatgrass juice wherever you want and it is juiced quite quickly too. Note that this product comes with a recipe book for different kinds of juice as well as a portable bottle.
No products found.
Why Did We Like It?
In many products available nowadays, the juice prepared often drips from the outlet even when it is not being used. However, you won't face this problem in case of the IKICH juicer as it comes with two silicone covers for the outlet. Thus, juice is never wasted and your countertop stays clean as well. 
Another feature that caught our attention was the silicone cover placed on top of the juicing lever. This makes it comfortable enough to push the lever with more force as your hands don't feel any pain. Plus, you can detach the unit into several parts that are suitable for washing in a dishwasher. 
Finally, the 2-speed function on the juicer lets you juice fruits and vegetables with varying hardness equally well. While the low speed is suitable for fruits like watermelons, oranges, and wheatgrass, the high speed is ideal for carrots, celery, and apples. 
What Could've Been Better?
The only thing that disappointed us was that the external surface of this juice got stained relatively faster than other models. Just about a few months of use led to stains of fruit juice on the surface which were also difficult to remove. However, on scrubbing the surface thoroughly with a cloth soaked in soap water, the stains can be removed. 
Pros
Silicone cover prevents dripping

Dishwasher-safe

Lever facilitates comfort

Fruit and vegetables are juiced equally well
Cons
Surface gets stained faster than other models
The Breville Centrifugal juicer is equipped with a couple of advanced features and has a new and improved design. The accessories that come with it include a juicing jug of 70 fl oz, a juice nozzle, and a cleaning brush. Note that this juicer has a motor with a power of 1200W and a voltage of 110-120 Volts.
Sale
Why Did We Like It?
The most noteworthy feature of this product is its 3.5-inch long chute feed, which can easily juice whole vegetables and fruits! Thus, there is no need to cut the wheatgrass into smaller pieces before adding it into the juicer. 
Plus, the larger chute makes the juicing action 5 times faster than the cold-press machines. This means you can get healthy and delicious wheatgrass juice within a few minutes of adding the raw grass into the juicer. 
What's more, it uses special sound-reduction technology that reduces the mechanical noise of juicing by 40%. 
Lastly, it is enhanced with a cold spin mechanism which lets the juice flow through the cutting disc made of stainless steel surrounded by a mesh filter. This ensures that the temperature is maintained at a low level. 
What Could've Been Better?
We were more than satisfied with the performance of this product. However, we found that the juice container wobbled slightly when the juicer was being used. That's probably because the bottom of the container doesn't have any non-skid attachment to keep it in place. 
Pros
Lets you juice wheatgrass without cutting it

Offers 5x faster juicing action

Uses special sound-reduction technology

Maintains the temperature at a low level
Cons
May wobble slightly while being used
The next juicer that we have for you is this Aicook product which provides fresh and highly nutritious juice whenever required. It is also highly suitable for people who need to follow a fluid-rich diet and comes with a motor of 150W. Included with the juicer is a cleaning brush and a recipe book for different juices.
No products found.
Why Did We Like It?
We were amazed by the millimeter-sized filter screen which filtered the juice perfectly for maximum yield, while making it very flavorful. Additionally, the cold pressing action of 80 RPM decreased heat production and oxidation, lending a smooth texture to the juice. And its freshness stayed intact for up to 3 days when kept in the fridge. 
Besides, the spiral auger with seven segments helped extract the last drop of juice from the wheatgrass effectively. This ruled out low usage of food and reduced wastage of fruits and vegetables to a greater extent compared to ordinary models.
Furthermore, there is an exclusive quiet motor in the product that lets the machine produce sound less than 60dB. Thus, you won't have to hear the unpleasant and loud mechanical sound while making your favorite wheatgrass juice. 
What Could've Been Better?
Sometimes the end cap of this juicer may get stuck and it may become difficult to twist it off the mouth. This problem can be dealt with by using a wrench to untwist the cap, but unfortunately it doesn't come with one. So, you would need to invest in a wrench if you wish to go for this product. 
Pros
Minimizes heat production

Lends a smooth texture to the juice

Reduces wastage of fruits and vegetables

Is not noisy at all
Cons
End cap may get stuck sometimes
We were also impressed by this manual juicer which is a complete and well-equipped wheatgrass press. However, you can use it for juicing a variety of other fruits and vegetables too. Note that this product comes with lots of accessories that include a cup, a pestle, a wrench, a hook, a brush and a spare filter.
Sale
Why Did We Like It?
The best thing about this product is a screw-shaft that features a five-stage extrusion technology. Thus, it squeezes the materials to be juiced and retains the nutrients very effectively. In addition to this, the high-quality screen filter separates the pulp from the juice perfectly.
Also, this product is entirely made from superior-grade stainless steel and its surface comes with a metal polish. Both these constituents make it highly resistant to rust and changing weather conditions. 
Moving on to the ease of use, this product has a suction cup at the bottom and a desktop clamp is also provided with it. Together, these let you easily attach it to any flat surface. Plus, the demountable ergonomic handle of the juicer is comfortable to grasp and save considerable space. 
What Could've Been Better?
Although we faced no major issues with this product, it was a bit difficult to clean and the process took a lot of time too. The pomace tends to stick to the pulp cup if not disposed of immediately, and hence becomes difficult to remove. 
Pros
Retains all nutrients in the juice

Squeezes the materials very effectively

Highly rust resistant

Can be easily fixed to any flat surface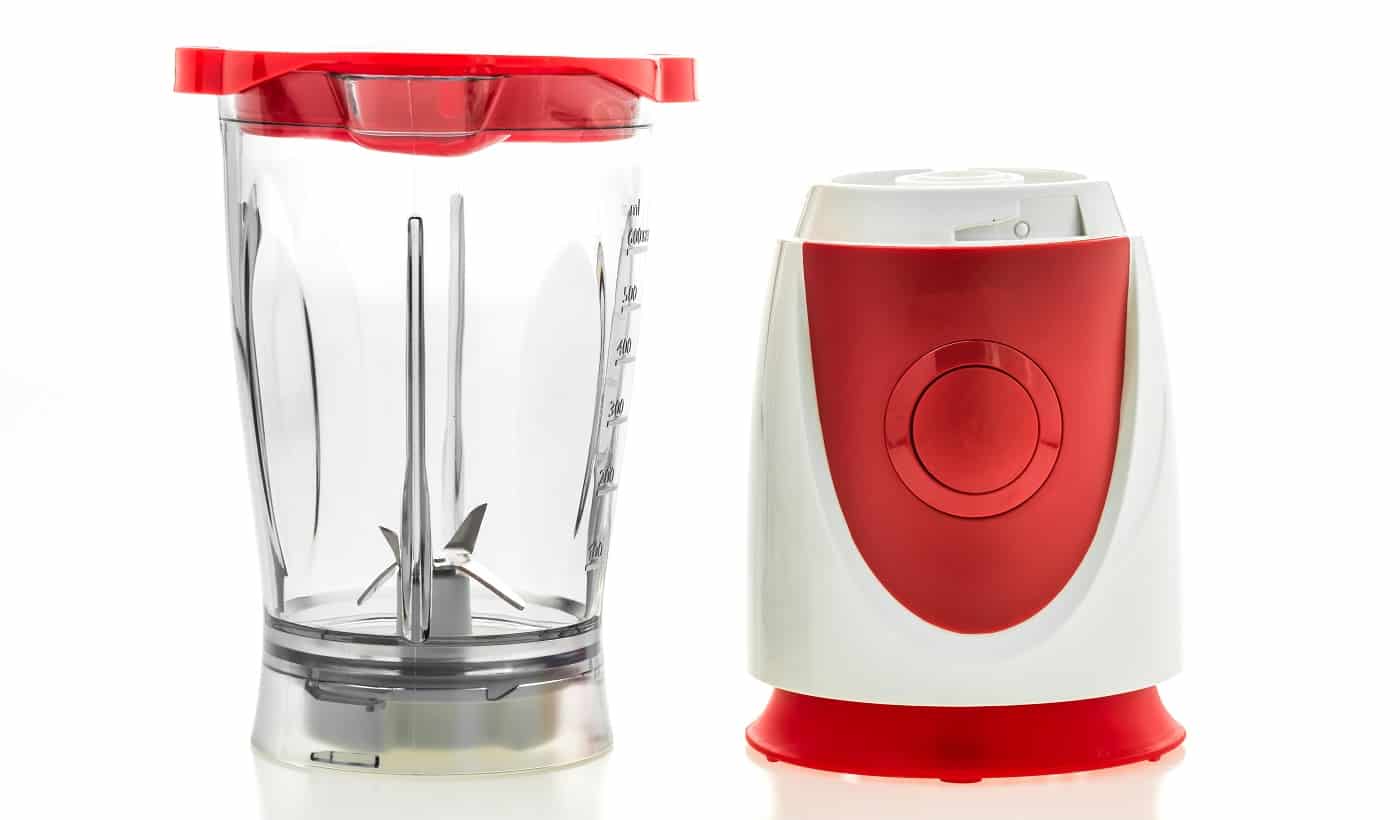 Wheatgrass Juicer Buyer's Guide
Buying an ideal juicer for wheatgrass is not a problem if you follow the right approach. Taking into account your needs and preferences is essential for making a proper choice.
Along with that, you need to consider some important features that would make a juicer capable of giving you the perfect wheatgrass juice. So, let's look at some key points that should be kept in mind. 
Material And Build
The quality of the material used and the build of the product help in determining its durability. Generally, plastic is used to make juicers, but inferior-quality plastic makes a product weaker.
In comparison, stainless steel products are more long-lasting and deliver a better performance. Such juicers give a solid feel when the wheatgrass is being blended. 
However, stainless steel is more expensive and makes the product a bit heavier than average models. 
Ease Of Use
Anybody would want a product that does the job quickly and easily, which is why this is a very important factor to consider. Note that a juicer with a wider feed chute is more easy to operate and so is one with an efficient reverse switch. 
While the former reduces the prep work before juicing, the later makes unclogging the auger very easy. Also, another aspect that is important is the ease of disassembling the product. That's because it becomes simpler to rinse the product quickly after each use. 
Speed
Always remember that a slower juicer will give you a better performance, since an auger rotating slowly will produce less heat. And this is important, because the healthy nutrients and enzymes are intact in the juice that you get. 
Besides, slow rotational speed reduces oxidation since there are fewer air bubbles produced. This, in turn, gives you wheatgrass juice that is less foamy and has a long shelf life.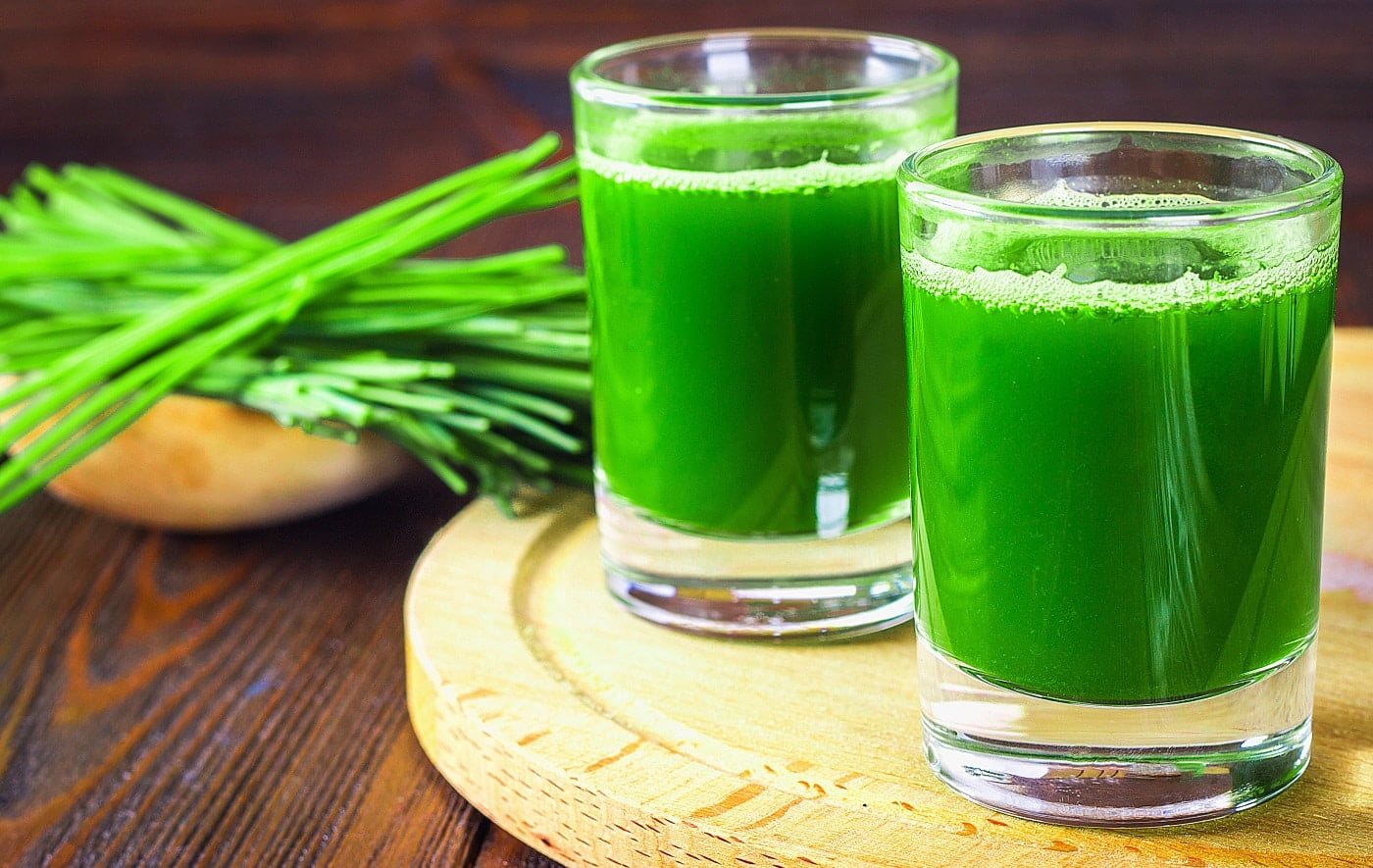 Verdict
That brings us to the end of this guide. We hope now you'll be confident in choosing a wheatgrass juicer that suits your needs perfectly. 
But before we call it a day, we'd like to highlight our favorites from the list. 
The Original Healthy Juicer is the best budget-buy in our opinion. However, if you are on the lookout for superior-grade features, you can go for the AMZCHEF Slow Juicer or the Breville BJE830BSS Centrifugal Juicer. Note that among these two, the Breville juicer is a more expensive option. 
With that, we'll take your leave. Till next time, take care!
Related Articles
10 Best Hot Chocolate Makers  | Buyer's Guide and Reviews
10 Best Personal Mini Pie Makers That Will Sweeten Your Party
10 Best Omelette Makers to Buy
7 Best Hand Crank Ice Cream Maker
13 Best Cappuccino Makers to Enjoy Today | Buyer's Guide
7 Best Quesadilla Maker [Reviewed & Buyer's Guide]
13 Best Mini Freezers for a Chilly Year
Koolatron P-20 Thermo-Electric Cooler Review
NutriBullet vs. Vitamix [All You Need to Know][Winner]