Struggling to keep pesky weeds at bay? 
It's high time you stop using harsh weed killers, as that can prove to be detrimental to the soil quality. That said, a weed barrier is a much better alternative. Indeed, the best-quality weed barriers are designed with high-quality fabrics to slow down or resist the growth of weeds. 
Moreover, if you plan to remodel parts of the landscape, you can use these barriers as a protective base layer. Owing to such useful properties, these fabrics can keep your soil and plants protected throughout. 
QUICK COMPARISON: Top Weed Barriers And Landscape Fabric
But then, we understand there are innumerable options to choose from, which can confuse anyone looking for a genuinely effective product. That's why we've compiled this comprehensive review-based guide to help you out. 
So without further ado, let's get to the details. 
Best Weed Barriers And Landscape Fabrics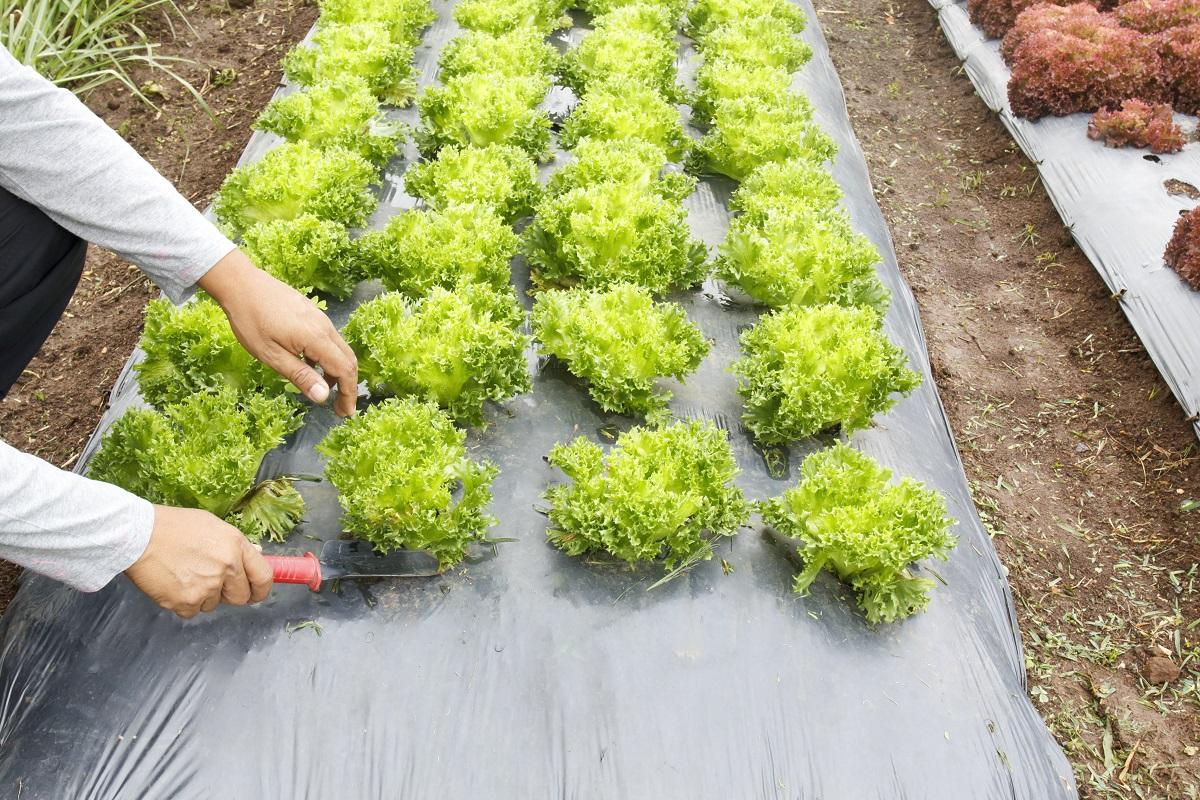 We kickstart our guide with this high-quality fabric that provides all-around protection to the garden soil against destructive natural elements. Measuring 3-feet long and 50-feet wide, this barrier is completely non-toxic and doesn't affect the flow of water or air to the soil. Plus, it's available in various sizes to suit your gardening needs. 
Why Did We Like It?
First off, this fabric comes with a dual-layer combination of non-woven and woven material that's needle-punched to facilitate optimal water and airflow. The strong build ensures complete protection against the toughest weeds while maintaining the soil moisture and preserving its value. 
Moreover, the use of high-quality polypropylene material makes the barrier suitable for all seasons and prevents biodegradation in the long term. Weighing a mere 5 lbs., it's also quite easy to cut and spread on the garden soil. 
Speaking of its applicability, the barrier is suited for both in-ground gardens and raised beds. It even works wonderfully for all kinds of growers. And in case you aren't satisfied with the purchase, you can request a refund within 30 days. 
What Could've Been Better?
Packaging is one aspect that we felt could be improved, as quite a few customers reported that their packages came torn and crumpled in several places. This poses the risk of damage to the weed barrier while in transit, so make sure you check the product carefully when it arrives.  
Pros
Ensures optimal water and airflow

Non-biodegradable

Universal applicability

30-day satisfaction guarantee
If durability is your primary concern, this GardenMate landscape fabric will perhaps fit the bill. After all, it possesses the strength needed to deliver consistent protection against weeds for years to come. Another strong point is that it's one of the most high-rated landscape fabrics we came across. 
Why Did We Like It?
The best part of this fabric is that it's tougher, thicker, and more tear-resistant than most options you'll come across. In fact, the thickness of 3 oz./yd² is perfect for preventing the penetration of weeds, grasses, and unwanted herbs in the long term. 
Coupled with its durability is its excellent permeability, which ensures your plants receive the required supply of air, water, and nutrients. Coming to the material used, this anti-weed fleece is composed of non-toxic polypropylene and doesn't come with any plasticizers that might affect the soil quality. As such, it's completely safe for use on any soil type. 
Even the sun protection it provides is commendable, thanks to the efficient stabilization against UV light. That's why you're least likely to notice any biodegradation despite prolonged exposure to sunlight. Notably, this enhances the durability of the fabric further. 
What Could've Been Better?
Owing to the ample thickness of this weed barrier, it's slightly more difficult to cut than other thinner products. That's why shaping the fabric for your garden might take a bit longer compared to the others. But performance-wise, we don't have any complaints regarding this one.  
Pros
Provides adequate weed resistance

Excellent permeability for nutrients

Provides adequate sun-protection

Safe for use on all soil types
Up next is another dependable option that's especially suitable for gardens experiencing higher temperatures. DeWitt is known for its range of superior-quality gardening essentials, and this product lives up to the brand reputation. Measuring 4 feet wide and 300 feet long, it's also 100% eco-friendly and quite cost-effective. 
Why Did We Like It?
Firstly, this anti-weed fleece uses top-quality polypropylene that's least likely to degrade due to sun exposure and offers the ultimate resistance against weeds. 
Note here that the brand offers a five-year warranty for all its weed barriers to prove its confidence in each product. From our findings of weed barriers on the market, we've found very few options offering similar guarantees. 
Added to this, its high-quality weave facilitates ideal permeability, allowing for the consistent flow of water and air to facilitate adequate nourishment. The weed barrier fabric is also tear-proof and puncture-resistant, which helps provide a more long-lasting performance than ordinary products. 
Furthermore, we appreciate the yellow guide strips along the length of the barrier at every 12-inch distance as this facilitates easy alignment with the garden plants. 
What Could've Been Better?
Like our previous recommendation, this barrier can be a tad difficult to cut, and the process might take quite a long time. Also, as you'll need to cut more strips to cover a larger area, you may need to put in even more time and effort. However, we were glad that the barrier served its purpose quite well. 
Pros
Offers excellent resistance to weeds

Comes with a five-year guarantee

Ideal nutrient permeability

Can be easily aligned with the plants
Sale
Want a more versatile landscape fabric for different parts of your outdoor space? Then look no further than this premium-quality barrier from Hoople. Thanks to its chemical-free composition and utility-based features, the barrier performs considerably well in protecting the soil from weeds. For more details about its features, move on to the next few sections. 
Why Did We Like It?
The non-woven, high-density fabric of this landscape fleece is what impressed us the most, as it can effortlessly handle heavy loads on areas such as walkways. So, be it brick pavers, rocks, or large stones, you can keep them above the fabric without any worries. 
At the same time, this landscape fabric can be the perfect anti-weed covering for your garden for keeping the surrounding ecosystem healthy. And no matter whether it's a raised bed, a mulch layer, or a garden border, the fabric will be equally effective in its job. 
Notably, the 2 to 3 times greater thickness than other products is an added advantage, as it helps block weeds more effectively and doesn't wear out so easily. 
Apart from that, it also maintains proper nutrient supply to the soil through its standard-grade permeability, thereby keeping the plants nourished throughout. The fabric is even quite easy to install despite being made thicker than many other products. 
What Could've Been Better?
A point of caution is that this weed barrier might drain water at a relatively slower pace, which implies the water will take slightly longer to reach the soil. That said, the water won't collect in puddles, which can be a major inconvenience. 
Pros
Can handle heavy loads effortlessly

Durable material

Provides adequate protection from weeds

Easy to install
Sale
Halfway through our list, here's yet another option from Dewitt that we found to be pretty effective and durable in the long term. Coming in a unique design, it provides quite a few advantages over conventional weed barriers and is an excellent option for your landscaping needs. 
Why Did We Like It?
This 4 feet wide and 50 feet long fabric roll is perfect for small-sized garden beds, and the thickness of 1.5 oz./ft² is ideal for low-traffic areas. Speaking about its efficiency, we were impressed to find that it could control the growth of weeds even before they started. 
What makes this possible is the use of a unique spun-bond fabrication method, whereby melt-brow material is sandwiched to form a robust 3-ply layer for weed protection. Such a design also ensures the fabric doesn't unravel after it's cut to the desired size and shape. 
Moreover, it has a high carbon black content that lends excellent light-blocking capabilities. While this works to extend the lifespan of the fabric substantially, it also provides added protection against the toughest perennial weeds. 
And that's not all; this barrier is subjected to a hydrophilic treatment to facilitate improved nutrient and water flow. 
What Could've Been Better?
Owing to the smaller size, this fabric is not suitable for larger gardens and landscapes. So, make sure you correctly estimate the size of the area to be covered before choosing this option. Other than that, we found its performance to be at par with several high-performing products on the market. 
Pros
Prevents weed growth altogether

Can protect against the toughest of weeds

Promotes improved nutrient and water flow

Excellent light-blocking ability
Cons
Not suitable for larger gardens
Our next pick is this product from Scotts that makes for one of the most convenient anti-weed and anti-erosion fleeces on the market. Thanks to its toughness and standard-grade protective ability against weeds and natural elements, it can serve as a perfect cover for garden linings and landscapes.   
Why Did We Like It?
Firstly, this medium-duty weed barrier is available in two sizes, viz. 4 feet by 200 feet and 4 feet by 250 feet, to fit the needs of different homeowners. And as both the variants are pretty large, they can easily be used to cover the linings of both small and medium-sized gardens and landscapes. 
Moving on, the water drainage ability of this barrier is also on point, thanks to the high permeability of the polypropylene material. The fabric is also adequately damage-resistant and holds up well under direct sunlight. 
A significant advantage is its ease of use, as you can shape this fabric smoothly and quickly — no matter the number of pieces you need to cut. While the thickness of 0.16 oz./sq. ft. is enough to provide protection to the linings, it's equally convenient to handle as it won't unravel during use. 
What Could've Been Better?
If you're seeking a one-stop solution that can provide light to heavy-duty weed protection, this might not be the ideal option to go for. That said, it won't be able to handle heavier rocks or pavers on areas such as walkways. However, we'd suggest this product to homeowners who only want to cover specific areas on their lawn or garden. 
Pros
Available in two different sizes

Adequate thickness to protect linings

Easy to cut and use

Adequately damage-resistant
Cons
Not ideal for heavy-duty use
Sale
Agtek is another popular name on the market for anti-weed fabrics as it offers a range of ultra-durable options with premium-grade features. And this is the one we found to be the most deserving for our list. Coming in several sizes, it has been highly appreciated by homeowners across the country. 
Why Did We Like It?
Right off the bat, this weed barrier is composed of heavy-duty woven fabric free of chemicals that can effectively prevent the growth of weeds on any soil. Its toughness also provides the required protection from animals and birds in the long term. 
Moreover, it can serve as an excellent underlayment fabric for walkways and sidewalks that have pavers and sharp stones, owing to its great intrinsic strength. 
An added advantage is the greater thickness of 3.8 oz./sq. ft., which reduces the chances of major wear and tear. Another noteworthy feature is its ability to prevent soil erosion on sloped areas prone to being washed out from heavy rains. 
We even found the water permeability of this fabric to be better than most other average options on the market. Lastly, the fabric is quite easy to cut and spread on the soil, owing to its balanced design. 
What Could've Been Better?
The sun protection offered by this fabric is an area where we felt it lags behind other high-performing products. In fact, many customers pointed out that it wasn't able to reduce the water evaporation from the plants during sunny afternoons. 
Pros
Effective weed protection

Can be used on walkways and sidewalks

Greater thickness enhances durability

Better water permeability
Cons
Inadequate protection in direct sunlight
Another powerful option you can use to achieve a smooth, weed-free lawn is this one from FLARMOR, as it can do the job without any frills. Composed of a high-quality non-toxic fabric, it's designed to offer all-round protection to the soil using a couple of utility-based features. So, let's proceed to know more about the product. 
Why Did We Like It?
The most noteworthy feature of this weed barrier is, of course, the use of an advanced WeedStop technology that helps slow down large weed growth on any landscape. Moreover, you can use this fabric with chippings, gravel, or stones without having to worry about any major wear and tear, thanks to its balanced thickness of 1.8 oz./sq. ft. 
Such features reduce the need to monitor your garden or landscape frequently, ensuring easy and effective maintenance in the long term. Another advantage of opting for this fabric is that it comes in a needle-punched form to ensure consistent transmission of air and water. 
Long story short, your plants stay well-nourished and protected throughout. We also found it quite easy to cut and highly flexible, facilitating hassle-free and convenient use anytime and anywhere. 
What Could've Been Better?
Improper packaging is the only issue we found with this product, like one of our other recommendations. After all, several customers have reported that the package arrived torn and the anti-weed mat has creases on some portions. But most of them were satisfied with the performance it delivered. 
Pros
Slows down growth of large weeds

Has multiple applications

Keeps plants well-nourished

Easy to cut and flexible
Cons
Might arrive with creases on some parts
This premium-quality weed barrier has been praised by a large section of customers for its great weather resistance. Apart from that, it offers all the benefits that you desire from a good-quality protective cover for your landscape. The fabric is also available in a number of sizes to fit your gardening needs. 
Why Did We Like It?
What we liked the most about this weed barrier was the excellent coverage provided by most of the variants available. Measuring between 250 to 330 ft long, these variants are capable of uniformly covering large gardens to protect them from disruption due to pesky weeds. 
Coupled with the efficient coverage is the high quality of the fabric, which guards the soil against frequent erosion and suffers minimal wear and tear despite years of use. Moreover, it can be cut easily and is least likely to fray after being spread on the soil. Just make sure you secure the fabric using a few staples for more effective weed control. 
Another great benefit of this barrier is its excellent permeability as it's designed to allow water and air to pass through quickly. As such, your plants are sure to get the required nourishment on time. And you won't also have to deal with water puddling on top of the fabric as with ordinary inferior-quality products. 
What Could've Been Better?
Keep in mind that this fabric is much costlier than most other options we've discussed in our guide. So, if you're on a tight budget, this might not be the ideal choice to go for. That said, the higher price is justified to some extent, considering the superior-grade protection offered by the product. 
Pros
Large coverage

Excellent permeability

Prevents soil erosion

Highly durable
Before we end our list, we'd like to talk about another lesser-known yet dependable option to go for. Notably, those on the lookout for cost-effective yet long-lasting options will find this one to be an apt choice. It's also pretty versatile and convenient, so you can use it to protect different parts of your outdoor space effortlessly. 
Why Did We Like It?
Composed of a non-woven, hydrophilic fabric which enables easy transmission of air and water, the barrier helps keep the soil adequately moist throughout. This, in turn, helps combat soil erosion in the long term, making the soil stronger and more nourished. 
Another strong point is the use of UV-resistant technology in making the barrier. This can effectively slow down the speed of degradation by offering adequate sun protection. Moreover, the fabric is lightweight and has a balanced thickness, which makes it simple to cut. 
As mentioned earlier, its high versatility is another aspect which appealed to us. We found it capable of being used on any outdoor space, including courtyards, planting beds, and sidewalks. In fact, it can handle heavier stones, gravel, or pavers without suffering major wear and tear. 
What Could've Been Better?
The only drawback of going for this option is that there's no information on the warranty offered by the brand. As such, many customers might prefer other weed barriers with similar features that come with a clearly defined warranty period. 
Pros
Good permeability

Helps combat soil erosion

Simple to cut

Highly versatile
Cons
No information on the warranty offered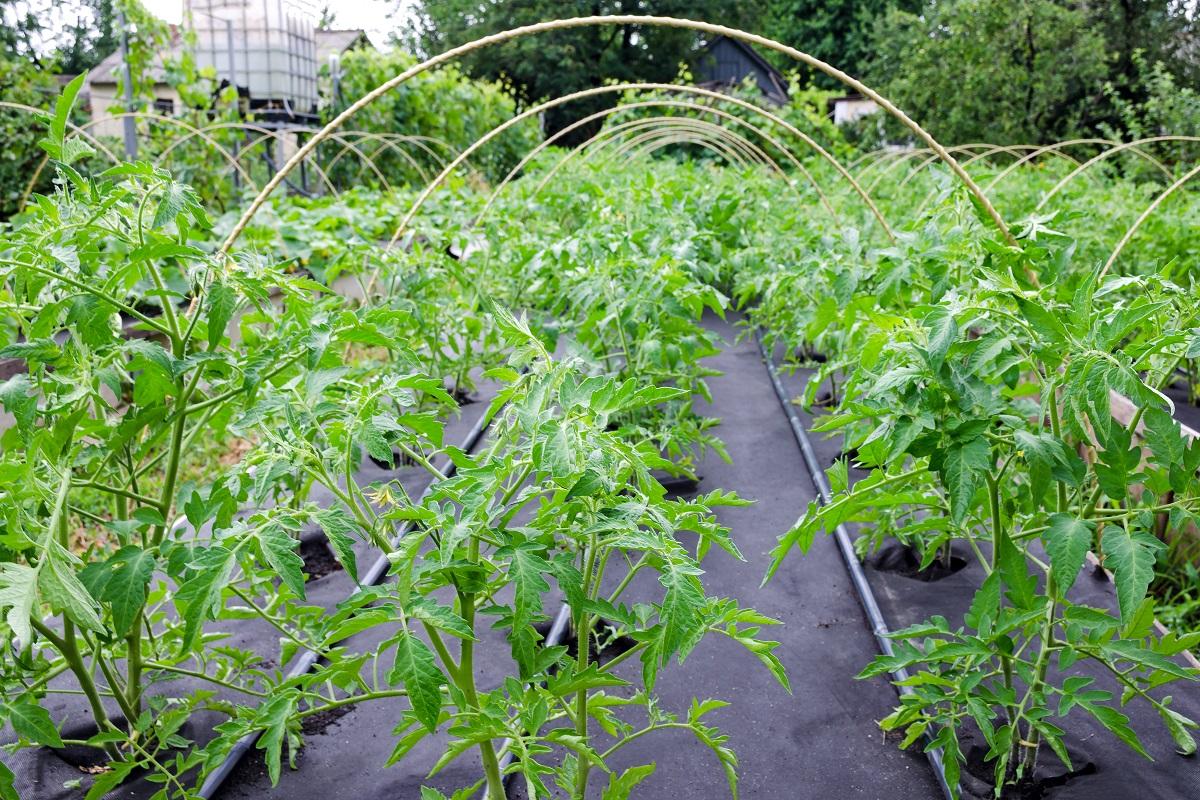 Weed Barriers And Landscape Fabric Buying Guide
Now that you've gone through all our recommendations, it's time to choose the best weed barrier for your needs. And for that, you'll need to know about some key factors that determine the performance of any weed barrier or landscape fabric. After all, making a hasty decision by just considering the specifications of some products is more likely to lead to an improper choice. So, here are the things you should keep in mind beforehand:
1. The surrounding temperature
The weed barrier you choose must be able to withstand the climate of the surroundings and provide adequate protection throughout. That's why you must not forget to consider the surrounding temperature during the time you plan to use the barrier. 
As such, if you're based in a region with a dry and hot climate, you must look for a more UV-resistant product that can withstand higher temperatures efficiently. Note that ordinary weed barriers might crack or even break down if exposed to direct sunlight for extended periods.   
2. Area of The Plot
The dimensions of the area to be covered are one of the most important factors when it comes to choosing a weed barrier. Remember that landscape fabrics are sold in rolls; hence you should check the length and width available before going ahead with the purchase. 
Generally, a 30-foot roll is sufficient for those who want to prevent weeds from popping up along short paths. But if you plan to cover a larger area, you should look for longer rolls and broader widths. Notably, these are easier to install and are economical in most cases. 
3. The Moisture Requirement Of The Plants
Firstly, rest assured that all the covers we've reviewed are designed to promote ideal water permeability. That said, some might be more permeable than others.
In case your garden has plants that require more water, such as lavender or strawberries, you'll need a fabric that can absorb water faster. And if the option you choose isn't so permeable, there will be pools of water left on the top fabric. Ultimately that will culminate in the plants not getting adequate water and wilting. 
So, make sure you keep in mind the moisture requirement of the plants for which you'll be using the barrier.  
Best Weed Barriers And Landscape Fabrics
What is the most suitable weed barrier for use under rocks?

If you're planning to buy a weed barrier for rock landscaping, a non-woven product made of high-quality plastic will be the most suitable option.

Can I place a landscape fabric over weeds?

Yes, landscape fabrics can be used over weeds and still fetch good results. But it's best to clear the place first, as the barrier might not be able to stop all weed growth and can be punctured by roots or sharp rocks.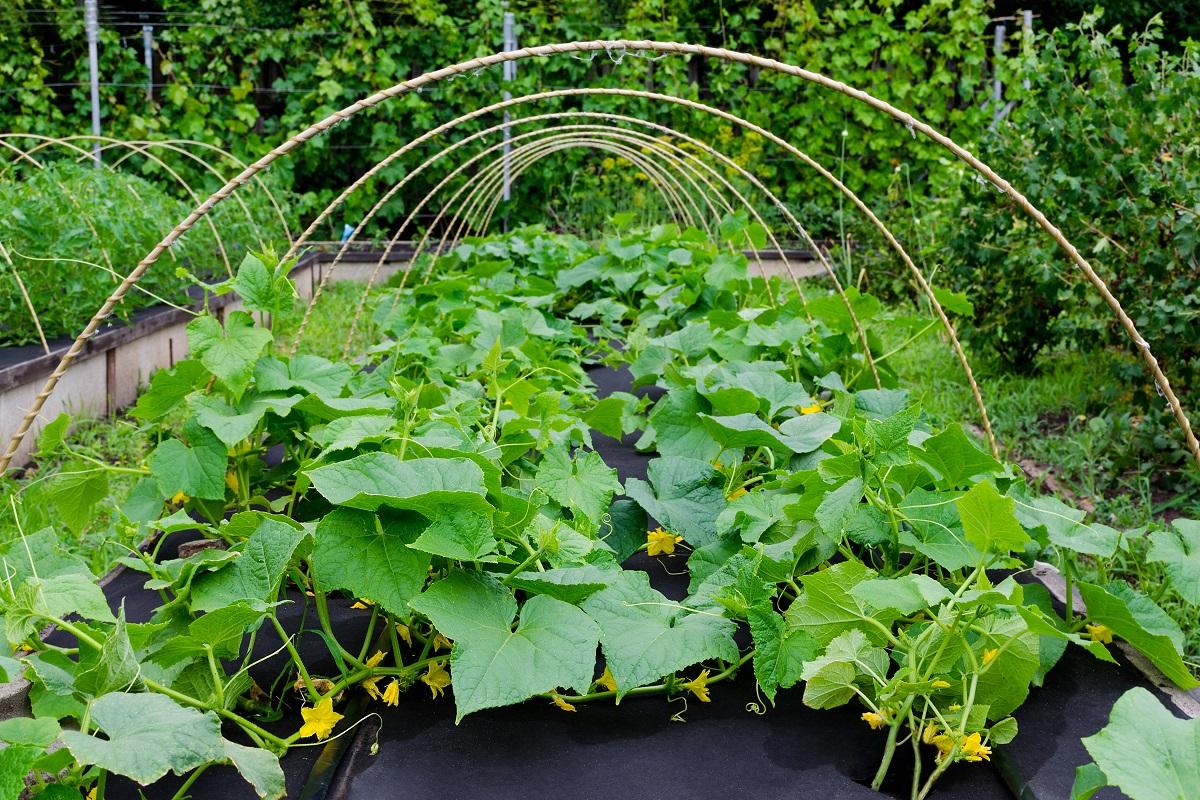 Top Weed Barriers And Landscape Fabric Verdict
So, that was all you had to know about the weed barriers and the most dependable products on the market right now. We hope you'll now be able to make a wise decision based on your needs and preferences. 
On that note, here's a quick recap of our top picks from the list. The ECOgardener Premium Weed Barrier is the most suitable option for anyone looking to protect small to medium-sized gardens. After all, it offers the right balance of durability, coverage, and weed resisting ability required for the purpose.
On the other hand, the GardenMate Weed Control Fabric is especially suitable for areas located in warmer regions as it offers exceptional UV resistance. 
With that, we'll call it a day. But stay tuned, as we'll be back soon with more review-based guides. Till next time, take care!  
Related Articles
53 of the Best GreenHouse Plants for Happy Gardeners and Gardens
72 DIY Greenhouse Plans to Build Easily in Your Own Garden
Effective Tips for a Weed-Free Landscape Design
8 Best Dump Cart for Lawn Tractor & ATVs
11 Best Mosquito Fogger Insecticide
9 Best Fertilizers for Petunias
9 Best Fertilizers for Hydrangeas
13 Best Weed And Feed For Lawns
13 Best Weed Killer for Flower Bed
How to Install Landscape Fabric for Weed Control
11 Best Fertilizer for Citrus Trees
13 Best Fertilizer for Fruit Trees
13 Best Fertilizer For Blueberries
13 Best Organic Lawn Fertilizer
13 Best Fertilizer for Tomatoes
13 Best Fertilizer For Succulents
13 Best Fertilizer for Hydrangeas
13 Best Fertilizer for Hibiscus
13 Best Liquid Lawn Fertilizer
13 Best Watering Timers For Garden & Lawn
13 Best Potting Soil For Herbs
13 Best Fertilizer for Palm Trees