Disclaimer | This article may contain affiliate links, this means that at no cost to you, we may receive a small commission for qualifying purchases.
Are you still using a hose to water your garden or lawn when you could buy a watering timer and avoid all that trouble?
Well, it's the 21st century, and there's a machine for almost everything. Therefore, there's no reason you should make your busy schedule even more demanding with this outdoor chore. Now, this is not an original idea, as many of you may have been thinking along these lines.
However, you can't just buy the first timer you see, since you'd want one that will optimally use water while simultaneously reducing wastage. That's why we have curated this list of the 13 best watering timers for gardens and lawns that ensure top-notch performance throughout.
Without further ado, let's begin.
Best Watering Timers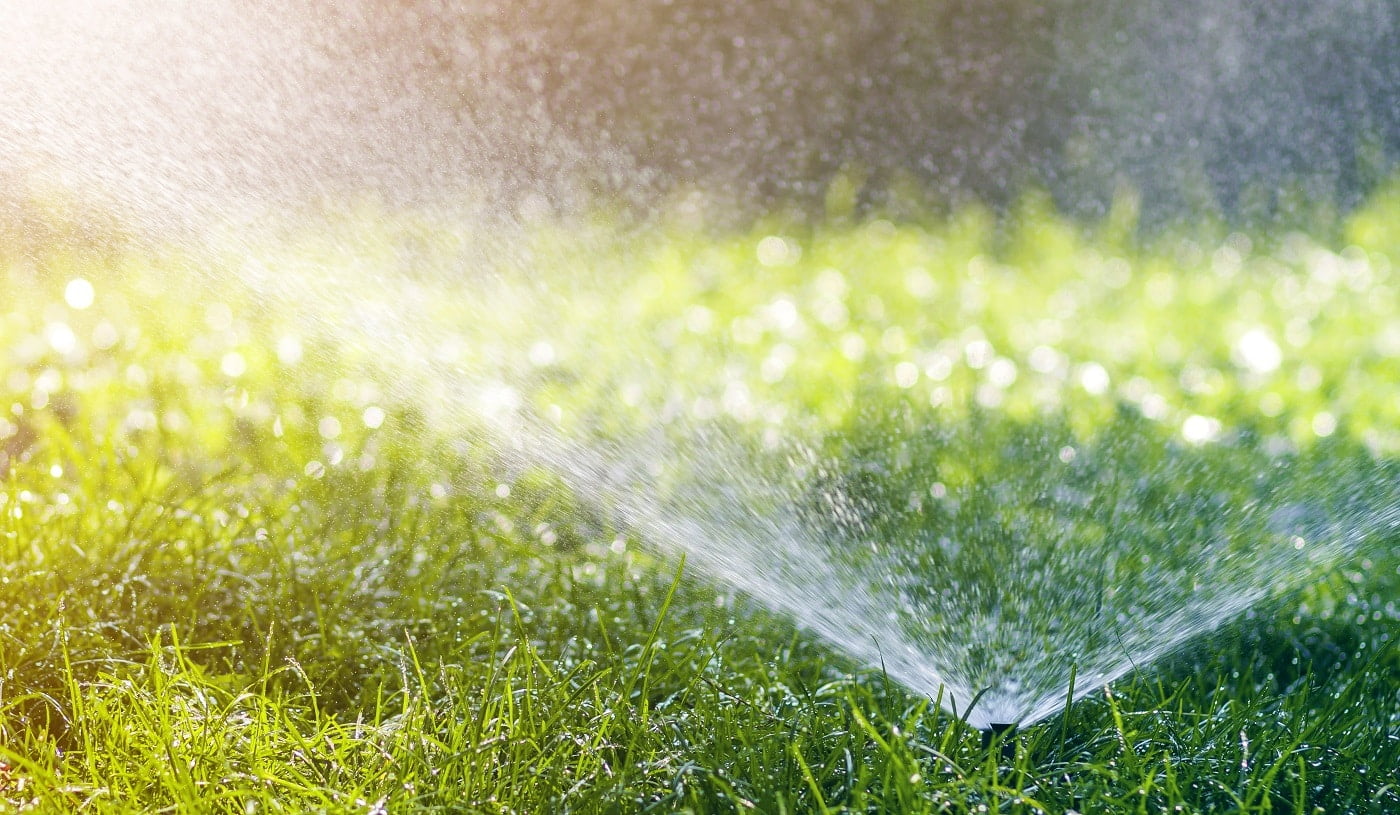 The Orbit 58910 Timer is a sure-shot way to get your watering schedule right on track. If you have been keeping busy and are worried that your plants are not getting enough water, we suggest buying this reliable machine to get it done. It's efficient and water-smart, which is a win-win for homeowners with gardens.
Why Did We Like It?
To begin with, we're very impressed with the simplicity of this product. It just goes on to show that a device can have multiple features and still be user-friendly. That said, once you fix it to a water outlet, all you need to do is set the watering duration and frequency.
For the duration, you can select between 1 and 240 minutes, while the frequency ranges from every 6 hours to every 7th day. Therefore, you can program the device in a way that suits your garden.
Furthermore, you have access to a manual button for instant faucet use without interrupting the set parameters. In fact, you don't have to reprogram your device even while replacing batteries, and that's just incredibly convenient.
Other than that, it's equipped with a rain delay function that can pause your watering session for 24, 48, or 72 hours. So, depending on the weather forecast, you can use this feature to save water.
What Could've Been Better?
We are more or less satisfied with its performance, but if there were one thing we had to point out, it would be the lack of winter hardiness. We'd suggest taking it off if the temperature in your area gets close to freezing point. The device just cannot hold up to such harsh conditions.
The Gilmour Single Outlet Electronic Water Timer is designed to cut down your garden chores by taking off timely watering from your to-do list. It's easy to use and a smart companion that will provide you with years of interrupted service. So, go ahead and get this affordable item to simplify your watering needs.
Why Did We Like It?
First of all, this is a single outlet model, meaning you can connect to only one hose or watering implement. Therefore, this is good enough for small gardens and flower beds that do not need a lot of water.
Furthermore, this is a programmable device that lets you set the start time, frequency, and watering duration. This way, you can make sure that your green space gets the amount of water it needs – not more or less.
What impressed us the most is the Rain Delay feature, which lets you turn off the machine altogether. Other than that, the Safeguard mechanism comes in handy when the timer is running on a low battery. In short, it automatically stops the water when the batteries are almost exhausted.
Overall, it's an excellent device made of durable parts and a sizable LCD screen that can streamline your watering needs like never before.
What Could've Been Better?
We do not have any complaints regarding its design or features, but we couldn't help but notice the low water pressure. This might be a problem for some users, and we can see why. Naturally, it takes more time to water an area, which ultimately is also a drain on the batteries.
Next up, we have the Orbit 62034 Mechanical Watering Hose Timer, a solid performer that keeps your garden nourished and hydrated. It's easy to use and makes things convenient and effortless from the get-go. So, if you're interested in something simple yet reliable, we suggest investing in this one.
Why Did We Like It?
First of all, this Orbit device does not require batteries to function, which you can very well make out from the timer's design. While it may not have an electronic screen, the mechanical dial works just fine.
So, if you'd rather not get confused with too many features, this straightforward device is worth the money. However, that's not all. This mechanical timer can keep the water flowing for 15 minutes to 2 hours, which is good enough for small-sized lawns and garden beds.
Besides, it's sturdy and long-lasting compared to other models in this price range, thanks to the ergonomic swivel and heavy-duty construction. Other than that, you need not worry about water damage, as it does not include any electronic parts.
Lastly, the oversized dial enables a comfortable grip even with wet or gloved hands, which is a significant advantage for gardening enthusiasts.
What Could've Been Better?
With regular use, the device filter collects a lot of debris from the water, which eventually reduces the pressure. Therefore, if you're going to buy this, you'll have to clean the filter often. So, if you don't mind this additional maintenance step, you can give this a shot.
The Rain Bird SST1200OUT Timer/Controller is a highly sophisticated device that can make garden watering look like child's play. It's a top-tier product with a range of advanced features that enable improved water distribution across different parts of a garden. So, if you need an efficient irrigation system to hydrate your plants, get a hold of this one.
Why Did We Like It?
There are several reasons, actually, but let's begin with the construction first. Firstly, it's designed for both indoor and outdoor use, so you can set it wherever convenient and accessible. The internal electronic parts, along with the built-in transformer, are encased in a durable, weather-proof cabinet, ensuring safety and durability.
Also, the unit is equipped with a built-in surge protector that extends service life by stabilizing power fluctuations. Other than that, we really appreciate the zone-by-zone watering facility that allows better management of resources.
You can just turn the dial to the respective zone and set individual parameters for each. Also, the new cyclic settings allow you to set specific intervals between 1 to 29 days. Honestly, that's very effective when you want to be more precise with your irrigation technique.
Lastly, we really like the prominent LCD screen and the lighted buttons, which make programming this unit a breeze. So, invest in this and get your watering schedule sorted.
What Could've Been Better?
We're not the ones to nitpick when it comes to something this advanced and high-performing. However, if you have never used a timer like this before, you may struggle with the installation. The instructions are not very clear and do not provide any directions to connect the valve wires. This could be a problem for first-time users.
The Instapark PWT-07 Timer is another device that can perfectly meet your irrigation needs. It's highly functional and chock full of features that appeal to gardening enthusiasts of all skill levels. So, if you're looking for something that gives you more room for customizations and adjustments, check this out stat.
Why Did We Like It?
First things first, this digital timer includes an impulse solenoid valve that can be attached to any garden hose with a standard ¾" thread. Once you have attached the timer to a watering hose or faucet, simply set the current time, watering duration, and frequency.
This is where it gets interesting; you get to select from 16 frequency settings, ranging from 10 seconds to once in 7 days. Also, you have the same number of watering duration settings, starting from 5 seconds to 6 hours. Therefore, you can program this timer in a way that's most suitable for your garden or lawn.
Apart from that, it also has a built-in rain delay function and a manual option, enabling maximum control and water conservation. Design-wise, we really appreciate the anti-slip grip and the dust cover for the LED screen. Also, since it's made of premium ABS plastic, you can expect this device to stand the test of time.
What Could've Been Better?
Well, there's no sugarcoating this, but the plastic threading on the timer deteriorates over time and fails to form a tight connection. This eventually leads to water leaking, which is nothing short of a nightmare for a garden owner. We would have liked it better if it came with durable metal threads instead.
As gardening and lawn enthusiasts, we understand the need for watering devices that can work with minimal supervision. On that note, the Homitt Programmable Water Timer is an excellent choice that can take care of greenery even when you're not around. So, if that sounds like a great idea, we recommend buying this ASAP.
No products found.
Why Did We Like It?
This Homitt product is designed for heavy-duty use, something that most people look for in watering timers. To begin with, we're very impressed with the pneumatic-sealed components and the super durable top connector, ensuring high impact and wear resistance.
Therefore, it can withstand substantial water pressure without any internal leaks or glitches. Other than that, it allows you to set the water duration between 1-59 seconds and 1-300 minutes, which is honestly quite extensive.
Plus, the frequency has programmable ranges of 1-23 hours and 1-15 days, which is as convenient as it can get. However, what seals the deal for us is the Child Lock mode, which enables users to avoid unintended triggers by children or pets, thereby preventing wastage.
We also find the use of an internal rubber ring around the battery case very ingenious, as this is a simple yet effective addition that prevents water damage. Overall, this is a highly functional model that can make your yard work all too simple.
What Could've Been Better?
Some users may find it difficult to use with all the different settings. However, we don't hold that against the product. But the fact that you have to reprogram this each day is a real bummer. Most of us would want a timer that does not need to be set every day, so that's that.
It's no secret that timely watering is the key to a greener lawn and garden. And for that to happen, you may need a reliable timer to help you out. That's where the Rain Bird 1ZEHTMR Professional Grade Timer/Controller comes into the picture. Simply put, it does the job and has a lot to offer at an affordable price point.
Why Did We Like It?
First and foremost, we love how versatile this timer is, catering to multiple watering needs when paired with the right implement. Long story short, you can combine the timer with hose-end sprinklers, soaker hose, and drip irrigation pipes for customized use.
Also, thanks to its high-flow design, the timer lets you operate up to 5 sprinklers. However, you must have adequate water pressure to carry out such watering sessions. Other than that, we really appreciate the generously-sized read-out screen that gives you all the necessary information at a glance.
That said, setting this up is a cinch. All you need to do is schedule the timer, and as such, you can select a maximum duration of 6 hours and program up to 2 start times daily. You'll also find an instant override button that stops the watering immediately.
Meanwhile, the 'water now' button enables manual operation. So, if you're looking for a hassle-free device for year-round use, this is where your search ends.
What Could've Been Better?
The timer works as advertised and we couldn't find any flaws with its features or performance. However, this product has little to no UV stabilization, and that's something we cannot ignore. So, if you're gonna place it directly under the sun, the bright green color will surely fade, and that too pretty quickly.
If a single outlet timer is not powerful enough for your lawn, you may want to take a look at the Melnor HydroLogic Water Timer. It's one heck of an advanced machine that comes with some unique features and customization options. So, if you want only the best things for your green zone, this can surely match your expectations.
Why Did We Like It?
There's hardly anything to not like about this device, but let's start with the basics first. For starters, this heavy-duty timer features 4 high-flow valves to water multiple sections in your garden or lawn.
And that's not all; each of these valves can be programmed individually, as per zonal watering needs. Therefore, you get to schedule 4 different watering sessions and select up to 4 start times. So, if you have different types of vegetation with distinctive watering needs, this device can surely meet them all.
Apart from that, you can also set the timer to water every few days or on specific days of the week. So, if you're looking to conserve water and reduce your bills, we suggest buying this next-generation timer. Lastly, we like that the package includes 5 extra stainless steel filter washers for immediate replacement.
What Could've Been Better?
While testing this product, we noticed some overlap in the mechanisms. While this is not a deal-breaker per se, any user would find these glitches annoying. Ideally, when you're running individual functions, only one should work, and the rest should shut down. However, sometimes, the other valves do not close completely.
Wouldn't it be great if you could schedule your water timer on your smartphone? We heard you, and that's why we recommend the B-hyve Smart Timer from the house of Orbit. This is just one of those devices that simplifies your life with an app. So, buy this and set up your watering time from virtually anywhere with a Wi-Fi connection.
Why Did We Like It?
For starters, this incredibly user-friendly device gives you complete control of your watering needs through the B-hyve app. Simply download the app on your Android or iOS system and virtually manage and program the water distribution.
Since it's a weather-based software, you can also let it create a schedule for you, which you can tweak accordingly. Other than that, we're very impressed with the built-in weather sense technology that supplies water, based on multiple on-site factors like soil type, slope, sun/shade, etc.
In short, you don't have to lift a finger; the device controller will automatically adjust to supply the necessary amount of water. Also, this model is WaterSense certified, meaning you can expect judicious use of water throughout.
The flow meter is another feature which we really like. It allows you to track the water usage, and as such, you can even use it for other chores like washing cars, filling pools, etc.
What Could've Been Better?
For most parts, the B-hyve works as described, and that's pretty much what we want in the case of such devices. However, it may not be the best choice for multiple timers, even though it's an expandable system. Basically, you'll have to individually program the timers as the app does not have a master programming schedule.
Not everyone has the budget for a hi-tech watering timer, but that doesn't mean you'll have to make do with sub-par products. That's where the Raindrip R675CT Analog 3-Dial Water Timer comes into the picture, offering the best performance at an affordable price. So, if you're looking for the best bang for the buck, add this to the cart.
Why Did We Like It?
Let's just say that this device is not in the same league as other smart, zonal timers on our list. So, there's no point in drawing such comparisons in the first place. Nevertheless, this is one of those basic, entry-level models that works just fine.
To begin with, setting this is up a cakewalk. It basically has 3 dials, and all you need to do is turn them as per requirement. That said, the device is quite versatile, in the sense you can pair it with any garden hose, outdoor faucet, or standard drip tubing. Honestly, that's very neat for something in this price range.
Other than that, it automatically turns off the water flow when the battery charge drops. This fail-safe mechanism is an advantage that can significantly reduce water wastage. Also, if you are quick enough and can replace the batteries in 15 seconds, the device will retain the previous settings.
What Could've Been Better?
All's fine, except the watering on auto mode does not start immediately. So, if you have selected a frequency of, say, 6-hours, it'll start counting down from the time you set up the device. This is a minor inconvenience, and in this case, we suggest using the manual function for immediate access.
If our previous product was too simple for your taste, we recommend taking a look at the Kazeila Digital Irrigation Timer. As gardening enthusiasts, we usually look for equipment that lessens the burden of upkeep. Don't get us wrong, we love our plant buddies, but a little help goes a long way. Hence, this device is a must-have.
Why Did We Like It?
Easy installation, flexible set-up, and hassle-free irrigation are the three key elements of a good watering timer. Fortunately, this Kazeila product checks all those boxes and more. For starters, we're very impressed with the extensive range of runtimes and watering intervals that enable maximum customization and control.
To break it down, you can water your garden for 1 second to 300 minutes at a frequency of 1 hour to 15 days. But that's not all; it includes a manual mode that allows you to directly control the supply without interrupting the preset program.
Meanwhile, the Rain Delay feature defers all operations to the next cycle to prevent overwatering and wastage. Besides, we really appreciate the Child Lock mode, which prevents unintended triggers or disruption in the schedule.
However, what seals the deal for us is the durable and waterproof construction of this unit. Long story short, this IP65-rated device is tested with 10kg water pressure to ensure seamless functioning throughout.
What Could've Been Better?
We are, for most parts, satisfied with the performance of this device and, in fact, find it exceedingly user-friendly. However, we would have liked it better if the timer could be set for certain days of the week. This feature may not be available in all models, but many in the price range come with this facility.
The LinkTap G2 Wireless Water Timer is an excellent option for homeowners looking to modernize their irrigation system. It's an exclusive device that offers all the convenience you need, thereby ensuring ease of use and proper care for plants. In short, this is one of those timers that can be programmed from your anywhere through your smartphone.
Why Did We Like It?
Setting this up is no big deal. All you need to do is connect the timer to an outlet and then use the LinkTap app on your phone, tablet, or computer to create a watering schedule. Whether you're at home or away, you'll receive real-time push notifications in case there's a valve failure or water cut-off.
Apart from that, the app includes 6 different work modes, so your timer runs exactly the way you want. Each of these modes is paired with an ECO setting, which constantly opens and closes the valve while watering to reduce run-off.
However, that's not the only water-saving feature; the G2 also allows users to monitor water usage, flow rate, and cost. Furthermore, the Rain Skip function checks the weather status and automatically adjusts the watering schedule. Lastly, this an expandable system, and as such, a single gateway can control up to 15 LinkTap timers.
What Could've Been Better?
While there's hardly any area that needs serious improvement, the absence of a manual override button could throw some users off-guard. Ideally, we would prefer an instantly accessible button on the timer itself, but since it's completely app-based, all operations must be performed through the app.
Now that we've reached the end of our compilation, we would like to finish off with the Tacklife Watering Timer. This sleek device is the perfect way to streamline your irrigation needs without hiking your water bill. It's accurate and highly result-driven, which is what we expect from a good quality timer anyway.
No products found.
Why Did We Like It?
First off, we were totally intrigued by the unique design of this timer, which lends a modern look to your green space. However, that's not the only reason we chose this, given how incredibly well it performs in the long run.
That said, you can set a runtime between 1 to 720 minutes at an interval ranging from 2 minutes to 7 days. Other than that, you can also use the rain delay function to prevent overwatering when required.
Nevertheless, what impressed us the most is the built-in PET solar panel on the device, which charges the lithium-ion battery. Therefore, if you're looking to make a more sustainable and eco-friendly choice, we suggest buying this one. Besides, it has an intuitive and self-explanatory interface, so you don't need to spend a lot of time figuring things out.
The large LCD provides you with all information you need, and the button panel includes the essentials for programming the device.
What Could've Been Better?
The timer does not have an external battery and solely depends on solar energy for power. Meaning, placement of the device is critical as it won't function if installed under a shade. Therefore, we would appreciate it more if it was also compatible with conventional batteries since that would make things more flexible.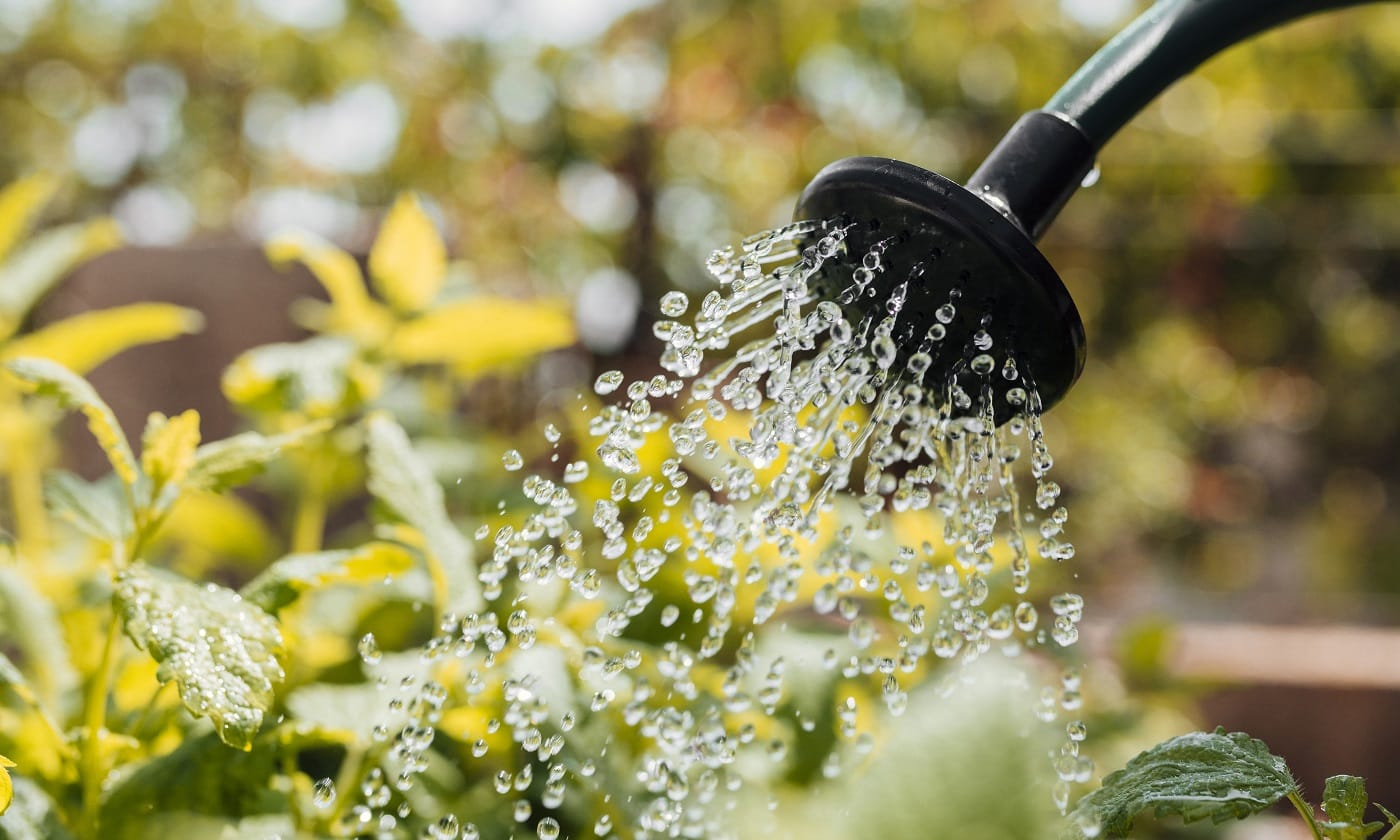 Watering Timer Buyers' Guide
Knowing all about the 13 best watering timers might set off the 'overload' button in your head. So, before you get more confused and indecisive, you should take a look at our brief buyers' guide.
After reading this, we are sure that you'll be able to find something that will perfectly meet your needs.
Mechanical Vs. Digital Vs. App-based Timers
Mechanical timers are pretty basic, but, at the same time, quite reliable. These timers have been around for a while, and each one after those has improved these originals. In short, the timers with a dial that don't need batteries to function fall under this category.
So, if you prefer to keep things uncomplicated, a mechanical timer is a good place to start. On the other hand, if the skilled gardener in you wants more customizations, we suggest looking at digital or app-based options.
The latter also needs you to be tech-savvy with a smartphone or a computer device, so you might want to keep that in mind. That said, you can get a mechanical timer for much cheaper than other advanced devices. Hence, you should also figure out your budget before considering any of these options.
Waterproof And Sturdy Construction
This bit goes without saying. Any timer you buy should sport a sturdy, waterproof construction that can hold up to the external environment and the incoming water pressure. So, before you look into the features, start with the model's design and overall viability.
While most of these devices are made of ABS plastic, not all of them are completely waterproof. Now, this is an essential element that you don't want to miss, especially if you want to buy a digital timer. In that case, make sure all the internal electronic parts are safely encased and sealed off from water intrusion.
Runtime And Frequency
Ideally, you'd want a timer that provides maximum room for adjustments and maximizations. The amount of water your garden or lawn needs depends on multiple factors like soil type, climate, individual plant requirements, etc.
Therefore, if you're growing different types of plants and want to set a schedule while keeping things flexible, look for something that can cater to those demands. Our suggestion would be to buy an app-based timer, but if you don't have the budget, you can always get something close enough in digital options.
Expandable System
This is not a must-have element, but something you want to consider if you plan on using multiple timers. Usually, app-based devices are expandable, and as such, you can even find digital options with this facility.
So, if you have an extensive garden area that requires adequate distribution of resources, investing in an expandable system is a smart choice. Not only is it easier to set up (since you'll be buying from the same brand), but you can also create individualized schedules.
Besides, you can manage all of it through one central system, which lets you keep tabs on each device and operation.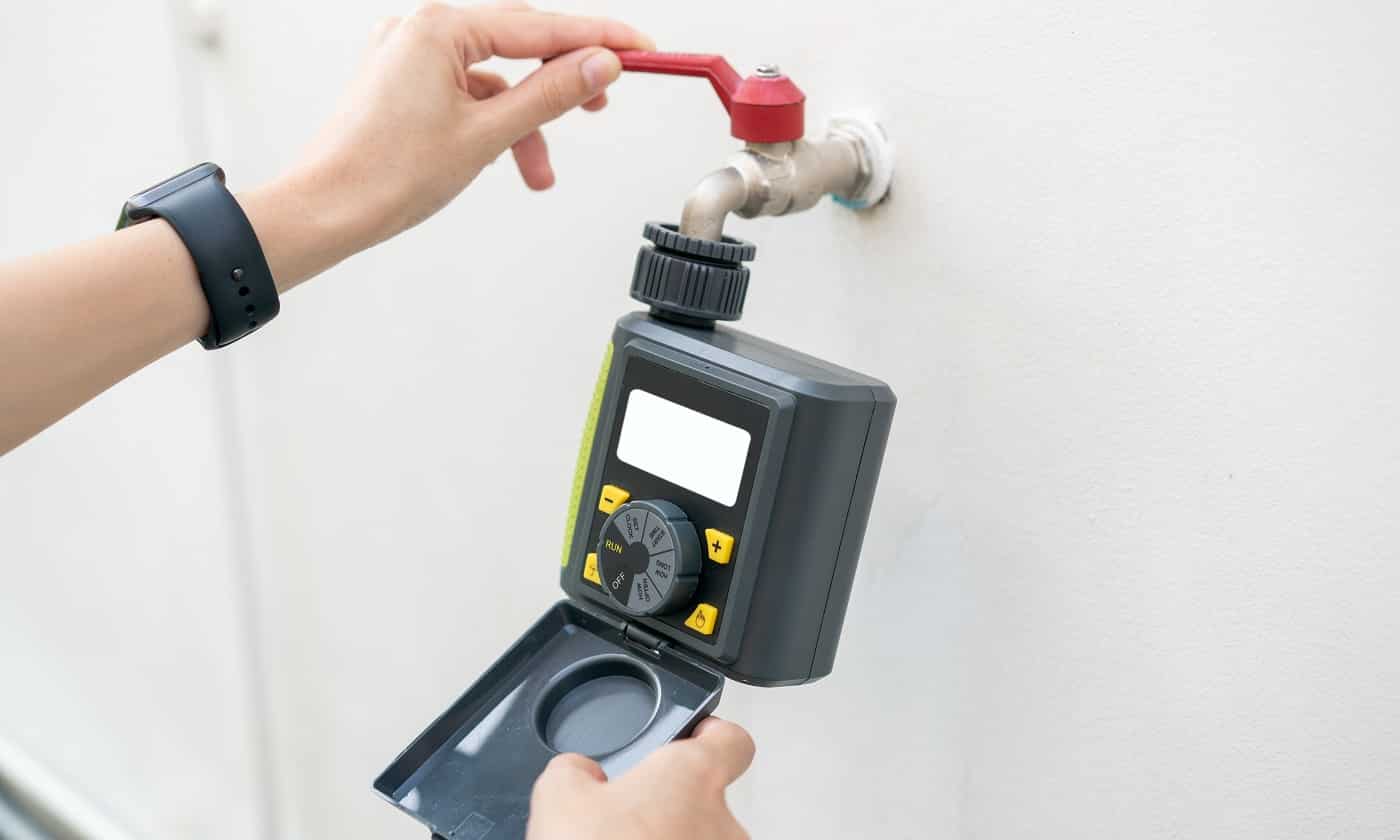 Verdict
That's all from us!
With this, we hope you could find the most suitable timer for watering your lawn or garden. However, before you go ahead and place your order, here's some advice. Make sure that your device is easy to install and program.
At the same time, your timer should function without any glitches, as your plants depend on it for much-needed water supply. On that note, we would like to sign off with our top favorites.
The Orbit 58910 Programmable Hose Faucet Timer is the best overall, and the Rain Bird SST1200OUT Timer/Controller has the best features. The Instapark PWT-07 Outdoor Waterproof Timer is the most versatile option, and the Gilmour Single Outlet Electronic Water Timer is the best budget buy.
Till next time!
Related Articles
Free Land in Australia | Where Cheap or Free Land Can Be Found?
17 US Places Where You Can Find Free Land for Homesteading Today
5 Best Rotary Tillers for Tractor | Buyer's Guide and Reviews
3 Best Finish Mower Right Now | Buyer's Guide and Reviews
Effective Tips for a Weed-Free Landscape Design Today
5 Best Weed Barriers and Landscape Fabric for Happy Gardeners
13 Best Trimmer Lines | Multi-Sided, Round, Square, Twisted & Serrated
8 Best Dump Cart for Lawn Tractor & ATVs
7 Best Shoes for Cutting Grass Comfortably | Buyer's Guide
4 Best Towable Portable Mini Backhoe Digger 
9 Best Drop Spreaders Reviewed | Buyer's Guide 
13 Best Seed Starting Mix Right Now [Buyer's Guide]
11 Best Sprinklers for Kids of 2021 [Reviewed & Buyer's Guide]