Dogs are undeniably a gift to humans from the big man above and to an extent, we all hold a soft corner in our heart for them.
However, being a pet lover, it sometimes becomes hard to get some distance between you and your dog. Especially when you want to be alone or teach the mutt how to behave better. But what if you're a cat person and are not very fond of dogs?
What if you abhor the K9s or are scared of them coming close? We can totally understand because not all dogs are gentle mannered and playful. Some are downright aggressive breeds capable of causing serious trauma– both mental and physical.
Even if a dog is on a leash that is no guarantee you're 100% safe, especially if you don't know the owner. During times like that, having one of the best ultrasonic dog repellers could come in handy.
No, we aren't asking you to vilify all dogs; all we're saying that your safety is in your hands. And you'll be the safest when you buy one of our top recommendations.
Top Ultrasonic Dog Repellers
IMAGE
PRODUCT
DETAILS

Our Top Pick

Our Top Pick

Dog Dazer II Ultrasonic Dog Deterrent

Works best from 5-15 ft
Belt clip and low battery indicator
Weighs only 5.6 ounces

VIEW LATEST PRICE →

PetUlove Handheld Ultrasonic Dog Repeller

3 channel sensors
20-25KHz power frequency
Works up to 20 ft
LED flashlight

VIEW LATEST PRICE →

FIRST ALERT Bark Genie Handheld Bark Control Device

Uses 4 AAA batteries
Effects up to 15-feet
Adjustable wrist strap

VIEW LATEST PRICE →

Dazer New II Ultrasonic Dog Treatment Device

Made in USA
Deters dogs up to 20 ft
Operates on 9V battery

VIEW LATEST PRICE →

PetSafe Ultrasonic Remote Dog Trainer

Range up to 30 ft
Spray function
Batteries come included

VIEW LATEST PRICE →

Frienda LED Ultrasonic Dog Repeller

Portable size and weight
Works up to 20 ft
Uses 9V batteries

VIEW LATEST PRICE →

STUNICK Handheld Anti Barking Device

Approximately 4.3x1.5x0.8 inches in dimension
Has LED flashlight
Uses 1x9V alkaline battery

VIEW LATEST PRICE →

UTOPB Anti Barking Control Device

Works well on large breeds
Works up to 50 ft

VIEW LATEST PRICE →

GODCRYSTAL Upgraded Mini Bark Control device

Comes in a mini shape
Easy to use and carry (if needed)
Reputable brand name
Battery life is 6 months

VIEW LATEST PRICE →

Modus Ultrasonic Bark Control Device

Comes with 4 AAA batteries
Effective up to 16.4 ft
Very portable

VIEW LATEST PRICE →

PetSafe Indoor Bark Control Unit

Works up to 25 ft 
Uses a 9V battery
Two different sound trigger settings

VIEW LATEST PRICE →

YC 2 in 1 Ultrasonic Dog Training Control Device

2 level frequency settings
Uses wrist wrap for better portability

VIEW LATEST PRICE →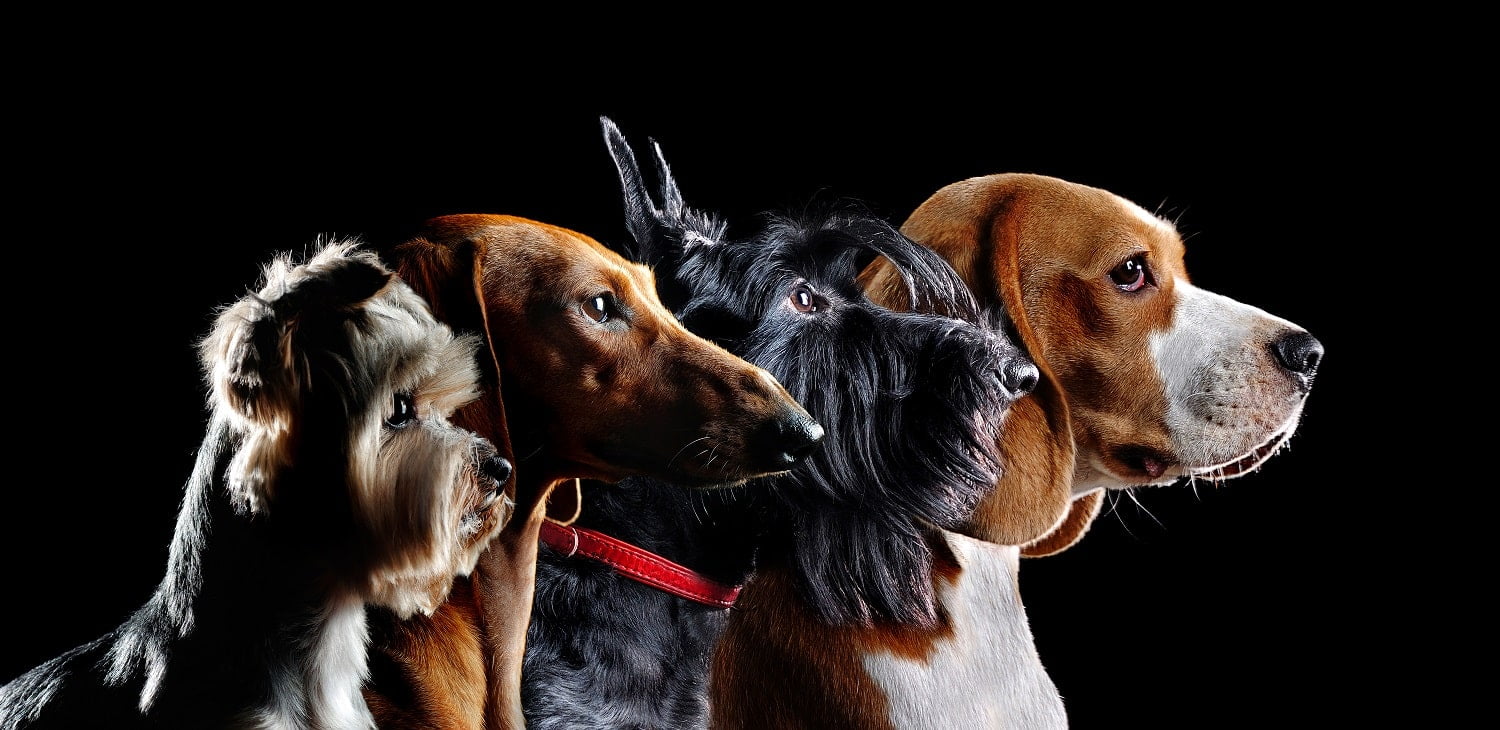 Top on our list comes a very moderately priced product with a high number of positive reviews. The Dog Dazer II is an excellent handheld device that uses modern ultrasonic tech to keep dogs at bay even if they're 20 feet away! And the best part is that this model has been designed to be especially useful for deterring big dogs rather than small ones. Read more to find out our experience.
Why did we like it?
Well, being dog owners, we often find ourselves in the company of other pet parents in the neighborhood or at the dog park. While most dogs are well behaved, there are always some we'd like to keep distance from. Our first tryst with this model happened right beside our house when the neighbors German Shepherd gave us a gnarly look. A press of 1-2 seconds is all it took to get him away.
We don't approve of any form of cruelty towards animals (or humans), so this ultrasonic "gun" works wonders to scare off mutts. All you have to do is point the machine at the dog and press the button for a couple of seconds. The LED lights up to indicate the machine is working and you barely hear any noise coming out of it. 
The build quality is simple and effective– just what you need from a device of this sorts, and can be a solid companion no matter where you go. There's also a low battery indicator to let you know when it's ready for charging.
What could've been better?
The only problem we encountered while using this model was related to the machine not working on the first attempt itself. On a couple of occasions when we were testing the machine (thankfully), the LED didn't light up and we had to press it 2-3 times before it did. This can be a big deal if not taken care of early on.
Pros
User-friendly design

Easy to press buttons

Best used between 5-15 feet

Low battery indicator
Cons
Might needs a few button presses
Now, this one is more than just a dog repeller! Coming with 3 channel ultrasonic sensors, you can use this machine to scare away dogs, cats, wolves, and even snakes! Well, we didn't try on wolves and snakes but if the company says it's true, we believe it. Besides, if your K9 companion has the problem of barking too much, this model by PetUlove should help.
Why did we like it?
First of all, this repellant costs less than the previous model we reviewed but also has a lower number of reviews on the internet. But despite it being a newer entry, it comes with loads of additional features that will appeal to everyone. Its Dog Training Aid functionality is especially useful to correct wrong behavior such as barking, digging, or fighting.
Now, our Corgi pupper is very mild in nature but even he gets into a frenzy sometimes after seeing a squirrel or a stray cat in the backyard. We used this ultrasonic repellent to make him go away and get calmed down. Using it is easy; you press the button as usual and the machine does the rest. The 1000mA rechargeable battery is also known to last a long time.
After sales support is what we think deserves a special mention because so few companies do it right. In addition to 24/7 customer support, you have the option to return or replace the product if it turns out to be faulty. And the best part of using this ultrasonic repellent? It won't cause any harm to your animals.
What could've been better?
I must say, we were completely in love with this model till we figured out that we had to charge the batteries timely for it to work with 100% efficiency. Also, the 25-feet claim is a little exaggerated so we would recommend you use it between 5-15 feet, as usual. Do not, under any circumstance, use it to annoy your pet.
Pros
High-pitched ultrasonic sensors

Durable 1000mhA battery

24/7 customer support and 30-day refund
Cons
The max effective range is a bit misleading
Want a slightly cheaper solution to your dog controlling woes? You won't be disappointed after using the Bark Genie from First Alert. Although lacking in some advanced features as compared to the first two products, this device does well to keep its promise– to deter dogs and keep them from barking excessively. Should you try it out? Let's see.
Sale
Why did we like it?
Well, first of all, the price is an attractive factor that we must take into account. This product costs less than the first two alternatives and has almost the same features. As far as effectiveness is concerned, the manufacturer promises it to work up to 15-feet away. We roughly tested that claim and found it to be true. No exaggeration involved!
You can carry and use it anywhere thanks to its extremely portable design that kind of resembles a flashlight. To get the dog's attention, all you have to do is point towards him and press the button. Like others, this machine will also emit ultrasonic sounds that only your mutt can hear and will discourage them from barking or engaging in other unwanted activities.
We used the ultrasonic sound on our dog a couple of times and it worked so well that later on we only had to reach for the machine for the dog to stop. Not saying you have to terrorize your pet pals; just let em' know who's the boss!
What could've been better?
A persistent problem in this product category we kept on noticing was that the ultrasonic sound doesn't work on all dogs. This device also didn't work on every breed– some just looked at us and continued barking, and some stopped only momentarily. We'd say this machine is best used alongside proper behavioral training your puppy might be lacking.
Pros
Very easy to carry and use

User-friendly pricing

Actually works upto 15-feet away
Cons
Doesn't work on all breeds
This is by far the most expensive product on our list, and there's a good reason for that– it is made in the USA and guarantees top-notch quality. How does the country of manufacturing decide whether you should buy? Well, in addition to being more effective, this device also promises to repel dogs away as far as 20 feet. Plus, there are other features too that you would like.
Why did we like it?
This is one product we tested on many different breeds such as german shepherds, huskies, rottweilers, etc. and found to be effective for all of them. Can't say what it is exactly that makes this model by Dazer more effective, but we're nothing but happy for it. And it does really work up to 20-feet away! We tested it on one of our neighbor's undisciplined dogs, and it worked charms.
We've always had the problem of a neighbor's dog growling at us whenever we are in the backyard. And even though we were separated by a fence, the growling and barking would get really annoying. So, we did the best we could and used this machine to send the mutt running the opposite direction. It was a temporary solution, but it worked!
Since this item is made in the USA, you can also expect better customer support if you need help with anything. As far as battery life is concerned, it's more than enough, and there's an LED light too that signals the device is now working.
What could've been better?
We really didn't find any flaws in this model, however, some people have reported that it sometimes refuses to start once you press the button. That is concerning because you might think a dog will get scared any moment now but it won't. I hope Dazer addresses this issue soon.
Pros
Very well built and easy to carry

Effective up to 20-feet

Battery lasts quite a while

Customer support is good
Cons
Inconsistencies in powering up
Want to reward good behavior in your canine companion in addition to discouraging the bad ones? Then this model from PetSafe is what you need to get started. With over 700 positive ratings during the time of writing this review, we can vouch that people around the US loved it as much as we did. What does it do differently? Well, you're in for a treat.
Sale
Why did we like it?
Despite costing more than other models reviewed in this guide, we believe this product is worth it for the good behavior tone alone. Unlike other devices that only work to deter away dogs, this one comes with a relaxing sound that rewards your puppy for being a good boy. So, go ahead and use it twice as much and see what that leads to.
The bad behavior ultrasonic sound is also strong enough to deter dogs from a range of up to 30ft. This is by far the boldest claim the product makes and we tested it out to see if its true. Well, we wish it was, but according to our observation, the best max range is 25 feet. Beyond that the results get a bit iffy, if you know what we mean.
This item might cost more but it also comes with a 9V alkaline battery included. You can buy this unit with your eyes closed because PetSafe is a brand recognized worldwide for their extensive range of pet products. However, as responsible pet parents, we must remember to use devices such as this one sparsely or else the dogs might get traumatized or familiar with the experience.
What could've been better?
As great as this model might be, some buyers have refunded it due to the ultrasound not working for their breeds. While we have tested on a couple of breeds, we cannot guarantee it will work on yours for sure, especially if it's a super exotic one. We suggest you read through the comments and then decide. Or take a chance anyway because you have nothing to lose.
Pros
Sounds for both good and bad behavior

Excellent range

Works on almost all dog breeds and sizes

High brand value
Cons
Some users have reported their products malfunctioning
Now that you're read about our top 5 picks, let us present you another product that can be a great addition. This Dog Repeller by Frienda is a pocket-friendly option for those who aren't looking for the bells and whistles of models that cost $30 and above. What features does it offer to entice buyers? Let's find out.
Why did we like it?
There are many reasons to like this product, with price being just one of them. We love the fact that you can buy this in color yellow, which is a nice option to have because very few manufacturers are offering colors apart from the standard black. As far as user-friendliness is concerned, this product is as easy to use as others. All you gotta do is press the button.
Starting up for the first time, just open the battery cover and insert one 9V battery. If you want to use this as a flashlight too in some occasions that's okay too. Moreover, this device comes with a very portable shape and size, so feel free to carry it anywhere you go. We tried this at a local park one day and it showed results up to 20 feet, as promised.
What kind of results can you expect? Well, the company says you can prevent dogs from indulging in unwanted activities such as barking, growling, chewing furniture, being hyperactive, etc. However, Frienda also states that the ultrasonic sound this produces may not be enough for large and aggressive breeds. So, take those into account before buying.
What could've been better?
One repeller for all dogs is a great concept indeed but rarely does it work as expected. The one thing we wish was better is customer support. We tried reaching out through their official phone number and were always greeted by…crickets. Email, however, worked good and we got an answer to our question.
Pros
Available in attractive yellow color

Has flashlight functionality attached

Very easy to use

Excellent price point
Cons
May not work on all breeds

Customer support could use some improvement
Next on our list comes another product that truly excels in ease of use. This handheld "Anti barking device" by STUNICK doubles as a flashlight and promises to be more convenient to carry. Its price is also attractive enough to entice everyone to buy. Let's take a look at the things we really liked about this model.
Why did we like it?
With dimensions of 4.3×1.5.0.8in, this model is of the perfect size to fit any pocket. So, carry it along wherever you go. There's also a LED flashlight you could use when needed or as a secondary protection from aggressive dogs. And like other models on this list, the ultrasonic sound emitted by this one is also safe for dogs.
We tried it out of a couple of our friend's dogs (with their permission) of course, and saw a significant positive change in their behavior. This one is a multi-problem solver packed into one. Crying, howling, growing, yelping– you can fix them all.
What could've been better?
We don't really have anything very negative to say about this machine; the manufacturer itself cautions that this repeller might dog work on aggressive dogs. Also, dogs with hearing problems may not hear the ultrasonic sound. Well, those are a couple of downers.
Pros
Incredibly user-friendly design

Works effective over long ranges

Has a flashlight
Cons
Might not work on aggressive breeds
Now, we've got an impressive stationally dog repeller/bark deterrent for you that works up to 50 ft. If you don't think that's impressive enough, wait till you read more about its other features and our experience.
Why did we like it?
Well, firstly, we must applaud the fact this repeller can work up to 50-ft. It emits a high-pitched noise that annoys and scares the heck out of dogs. Plus, its dog barking detection system switches on and off by itself when the dog starts or stops barking. The company suggests placing the unit approximately facing the dog, indoor or outdoor, for best results.
This model also works well on other woodland creatures like squirrels, racoons, bats, etc. So, by placing it in your backyard, you're guaranteed to have a more peaceful environment. We tried the ultrasonic sound on two large breeds– a german shepherd and rottweiler, and both times the results were impressive. We highly recommend buying it.
What could've been better?
For us– seriously, nothing. We found this item to be flawless for the entirety of the time we used it. Some buyers, however, complain that their dogs never stopped barking. That is a constant problem some have to deal with.
Pros
Effective range of up to 50 ft

Excellent value for money

Works on large breeds too
Cons
Some people reported receiving faulty units
Okay, this one is for people who want a stationary dog repeller but on the lighter end so that they can carry it when needed. This ultrasonic repeller is excellent in terms of portability and has many features you can count on to train your doggo.
Why did we like it?
Although quite portable, this model doesn't have as much range as the UTOPB Anti Barking Control Device we reviewed above. For what this machine is worth, 25 ft is good enough and you should have no problem taming the most undisciplined dogs. Just plug the 9V batteries in and you're good for about 7-9 months.
This device promises to work on dogs above the age of 6 and you can place it anywhere around the house or even outdoors. Since portability is one of this unit's USP, you could utilize it to its full potential and carry it around. We highly recommend experimenting.
What could've been better?
Well, honestly, we would have liked this model more if it was always equally effective. Sometimes, the dog would stop after hearing the sound, then go "meh" and keep barking.
Pros
High on portability

Works up to 25 ft as advertised

Long battery life
Cons
The sound might be a bit weak for some dogs
At this point, it's getting hard to differentiate between different products because these are all so well made! This is another impressive product you must try if excessive barking is plaguing you.
Sale
Why did we like it?
Like every unit on our list, this one also produces ultrasonic frequency at a range that's safe for dogs– big or small. At 25KHz, the sound is either no passive nor too loud, so you can rest assured knowing it will grab any dog's attention. The range isn't bad either because 16.4 ft is close or a little more than average. So, you can use this to train your dog inside or out.
The shape is very portable and using it is as easy as it can be. There's an LED light to indicate the unit is switched on and emitting sound. If you don't switch it off, the model goes into hibernate mode. And to switch it off, all you gotta do is hold the power button for 10 seconds. 
What could've been better?
The Modus Ultrasonic Bark Control Device is excellent in every way except one– customer support. We wish that was a little better because it was quite a challenge to get in touch with them.
Pros
Excellent value for money

Works on most dog breeds

Portable and easy to use
Cons
Customer support can be better
As the guide gets longer and reviews get shorter, we bring you another product that doesn't need much "talking about." We were decently impressed with the performance of this indoor unit and think it's worth a chance.
Sale
Why did we like it?
One advantage you have with this ultrasonic repeller is that you can use it both hand-held and freestanding. In addition, you also have the choice to set it to "Auto" or "Manual" mode; Auto mode activates the ultrasonic sound whenever your dog barks while Manual is for correcting bad behavior at your discretion. 
It operates using a 9V battery and it takes up to 5-6 months to get depleted–that's impressive. Oh, this machine's effective range is up to 25 feet, which is pretty standard. This product is not perfect but if you plan to use it exclusively indoors, we recommend trying it out.
What could've been better?
The only con of this unit we found is that it doesn't randomly have any effect on some dogs. One moment a dog will quickly quiet down after hearing the sound and the next, he'll go on barking as usual. 
Pros
Portable and effective

Can be placed indoors or carried hand-held

Two barking settings- Auto and Manual
Cons
Doesn't work randomly on some dogs
Last but not least, we have a rather lesser-known product that's starting to garner great feedback. The YC 2 Ultrasonic Dog Repeller is portable, effective, and comes at a price point that will give many established brands a run for their money.
Why did we like it?
There's nothing too special in this model, but it still has few decent features that are worth mentioning. The lightweight and portable size makes the unit very easy to carry around, if you're going on a walk with your pup or simply sitting at a local park. Like other models, you just have to press a single button to start or stop the ultrasonic emission.
Emitting ultrasonic sound at 25KHz, this machine promises to stop your doggy barks in its tracks. We tried on a few smaller breeds and our friend's golden retriever and it always showed good results. This product might feel pretty generic but for the price, we believe you'll be surprised by the results.
What could've been better?
After some days of use, we noticed the button, which is thumb-shaped, became a little loose and sensitive. We're not sure if others have experienced a similar issue. Quality wise, everything is fine except for the button.
Pros
Effective function over medium distances

Very easy to carry around

Affordably priced
Cons
The button became loose after few days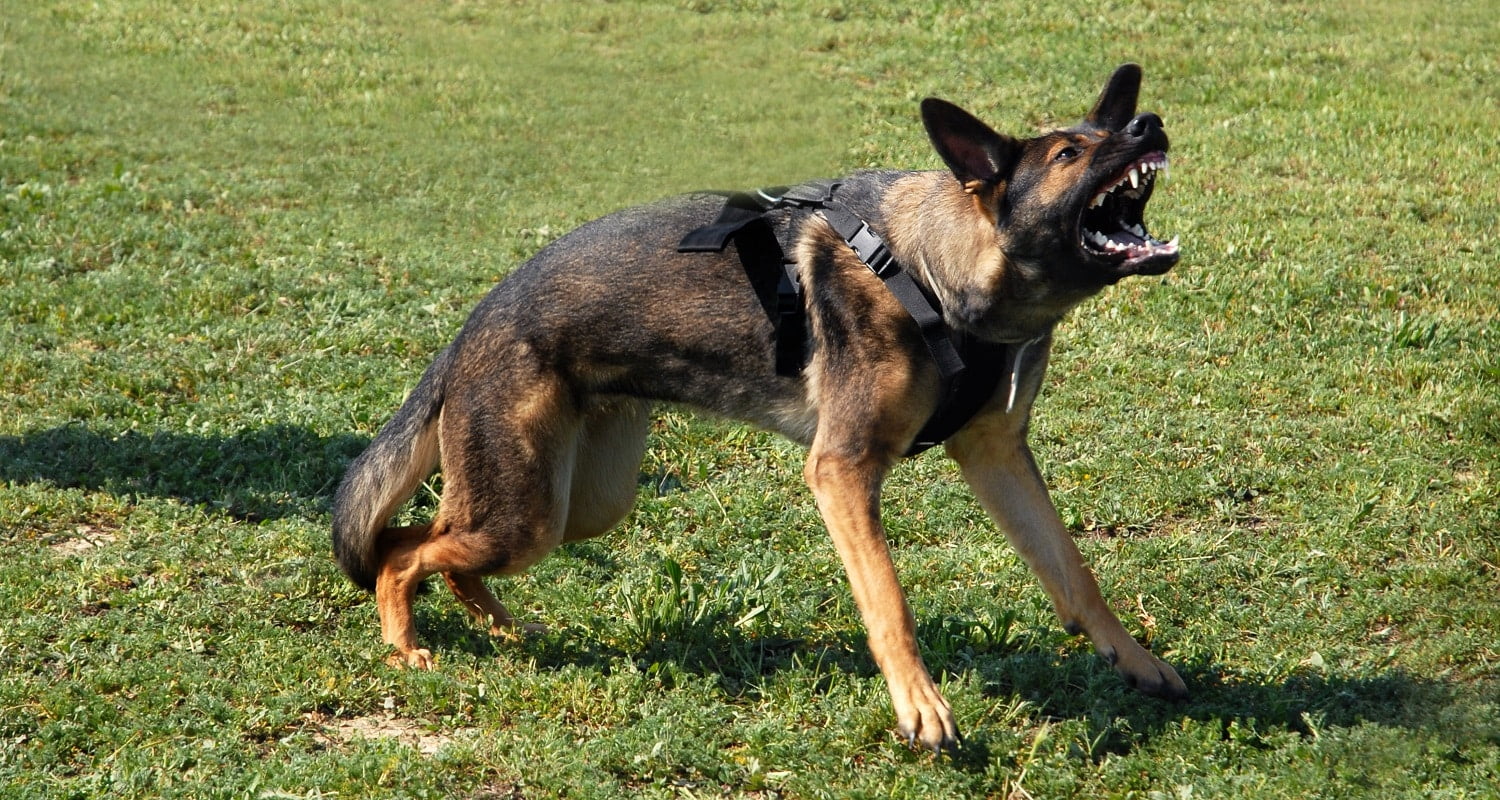 Ultrasonic Dog Repellent Buyer's Guide and Usage Advice
Unless you've owned a dog repeller before, you're probably not very familiar with how these things work or why you might even want one in the first place. Don't worry; in this section we'll explain everything you need to know about these great devices. First, let's start with why people use ultrasonic dog repellers. 
You can use dog repellers to either scare dogs away as intended or discourage negative behavior like excessive barking, chewing furniture, growling, etc. Sure, you might be fine with a small puppy or a non-aggressive breed getting on your nerves once in a while, but what will you do when an aggressive breed such as a pitbull or rottweiler growls at you?
If things really take a turn for the worst, you won't even have time to realize you're being stalked and risk being attacked soon. Even if you're a "dog person" who can't get enough of them, there's no guarantee you'll be able to handle an attack like that. Or if you're someone who is generally afraid of dogs, then having a repeller would do wonders in your life.
Why use ultrasonic dog repellers and not other methods?
Well, if our goal is to scare dogs away then the best way to do so is by using ultrasonic sound. The sound emitted by these machines are safe for you and the dogs, and in do way does it cause any physical or mental trauma. You should NEVER take the path of throwing rocks, beating with sticks, or other inhumane methods to scare or discipline your dog.
These repellers work effectively because they emit a high-frequency sound that comes off as extremely irritating to a dog. So irritating that most dog breeds will run away if they hear it. We also like the fact that these models are available in such portable shapes and sizes so that anyone can carry them anywhere. Just point in their direction and press a button!
Ultrasonic repellers also work over long ranges of up to 20-25 ft, so that you don't have to take any chances. A lot of domesticated dogs are aggressive and attack due to lack of proper training or care given by their owners, yet somehow they believe their pooch can do no wrong! In such cases, you should definitely use ultrasonic repellers. The dog will run away scared and the owners won't suspect a thing.
On what breeds can you use the repellent on?
Honestly, the jury is still out on this one. We have no concrete evidence that supports any claims. Some say these machines work best on large dog breeds but others say it has no effect on breeds other than smaller ones. There is no general consensus we can rely upon. However, we encourage you to try it out on both big and small dogs. Chances are you'll be lucky on both counts like we were.
For best results, we recommend you use this machine to train your dog first and scare away other dogs (if needed), second. There's no list of breeds that you should avoid trying the repellent on; just make sure you're not using it excessively or scaring away dogs for fun.
How to buy the best ultrasonic dog repeller
We know there are many different products available from many different brands, so choosing the right fit for your needs may be difficult. Things might get especially tricky if you're a first time buyer and you believe paying a higher price equates to better quality. Let us tell you, that's not the case! You can definitely get a reliable repellent under $20 if you know where to look and what to look for.
Types of repellers
Handheld repellers:

these are the most popular types of repellers because they cost less and allow you to carry anywhere. Most of these models use either AA batteries or a 9-v battery depending on their specifications. The products we've reviewed here are mostly handheld models and there's very little that could go wrong if you buy one of them.

Stationary repellers:

as the name implies, these are ultrasonic dog repellers you use at a fixed place– usually outside of the home. Stationary repellers use a PIR (Passive Infrared) sensor to detect movement in the vicinity and get triggered when the animal bypasses the set limit. These devices work well to keep away cats, rats, squirrels, possums, and other types of rodents too.
What animals it repels
This might come off as a surprise, but ultrasonic repellers can scare away more than just dogs. Since they come with a variety of frequency settings, you can effectively keep away many kinds of critters. For animals like dogs, foxes, and mice 13.5-19.5 KHz does the trick while racoons, skunks, badgers can be kept away by using 19.5-24.5 KHz. 
If you have a lawn or a garden that you want to protect from these critters then having a stationary repeller is a must! We were apprehensive about buying one at first, but then put one stationary repeller in the backyard. The difference was astonishing! We would always be bothered by racoons and bats, but they were nowhere to be found after installing the machine.
Effective range
The last thing you'd want is for your repeller to fail just because you're a little too far away than you think. That's why it's crucial to get a device that sticks to its promises of working up to a certain distance. Most mid-range repellers work best within 5-20 ft, but there are higher priced variants that are effective for up to 50 ft. So, choose wisely and know your device well.
If it doubles as a flashlight
Another great feature of these repellers is that you can use them as a flashlight when needed. We don't exactly know what led to the manufacturers to include these features, but it's a welcome modification indeed. Though this feature does not work as a selling point, we believe you can put it to use at night, when animals tend to sneak up around the house.
Battery type
Like we mentioned before, the type of battery your ultrasonic repeller uses also plays a role in its effectiveness. Right now, most models are either powered by AA or rechargeable batteries. Although, you could find solar-powered units too if you're interested.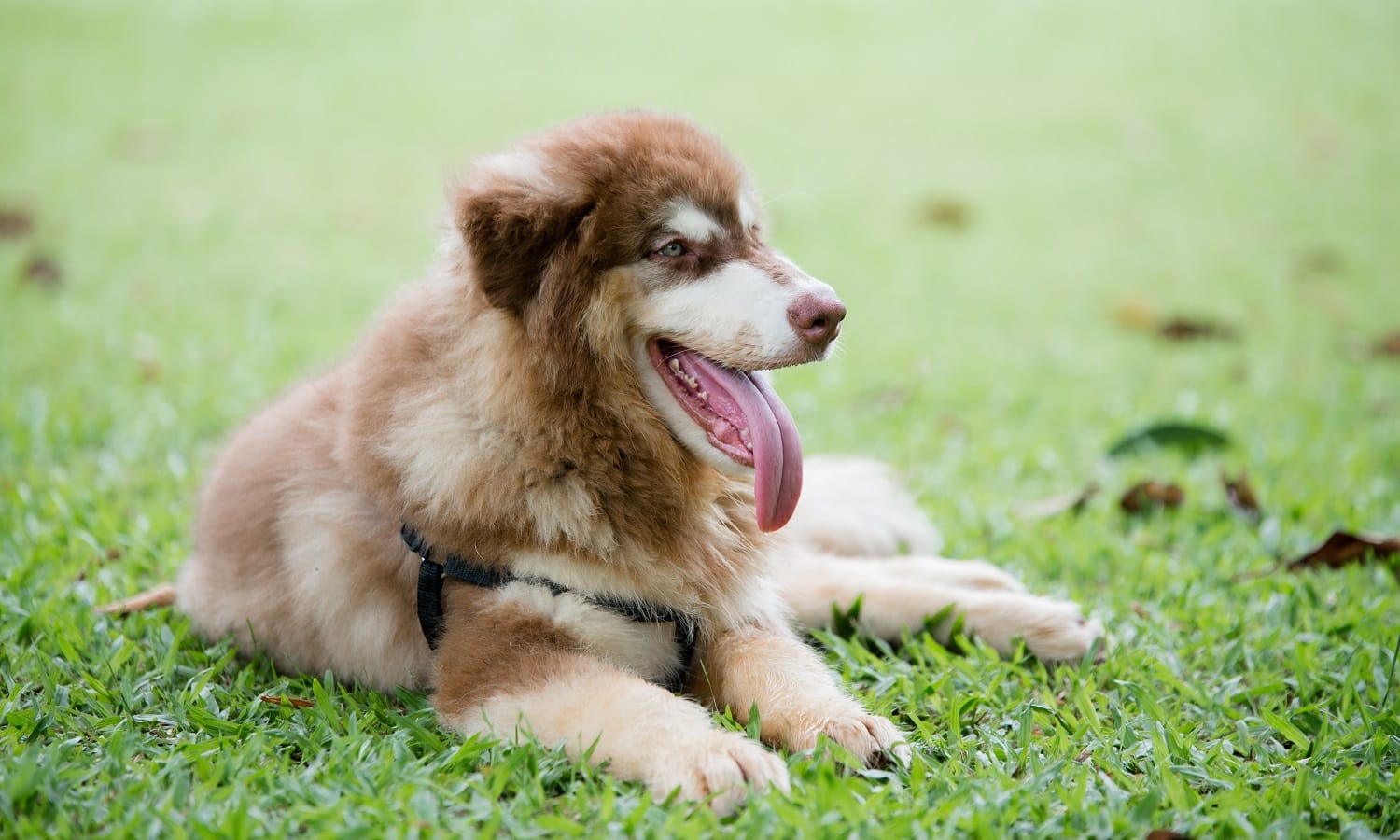 Final words
Choosing the best ultrasonic dog repeller for your needs is not rocket science! Sometimes, you just gotta take that leap of faith and make a purchase. But if you read our guide completely, you know that being informed is always better than taking a blind chance. So, go ahead and order yours now and see how it performs.
Wish you many peaceful and scare-free dog days!
Related Articles
17 Epicly Unusual Dog Gifts for Your Furry Friend
6 Beautiful Houseplants Safe For Cats And Dogs 
13 Best Rabbit Repellent for Lawns & Gardens
13 Best Deer Repellent Right Now 
27 Best Plants That Repel Flies & Other Unwanted Insects
12 Best Ultrasonic Dog Repeller
Improve Your Outdoors Experience With Mosquito Repelling Plants
5 Best Couches For Dogs To Consider Today