Does the trimmer line in your weed wacker require frequent changes? Then, it's time to look for a more durable option. 
Having a fussy line on a weed trimmer can be frustrating, especially when working on larger yards. Inferior quality lines can easily break, tangle or stick together, making your weekly yard work nearly impossible to finish. 
While getting a high-quality weed trimmer, you should also invest in a well-designed and durable trimmer line. In addition to providing a cleaner cut, these lines can also help you finish the tasks sooner as they minimize the need to go back and forth at the same spot. 
Because of the vast number of options available on the market, choosing the right kind of line can get pretty confusing. Don't worry, as we are here with suggestions for some excellent trimmer lines that will meet your needs. 
So, without further ado, let's get started! 
Top 11 Best Trimmer Lines
IMAGE
PRODUCT
DETAILS

Our Top Pick

Our Top Pick

BLACK+DECKER Trimmer Line 

Factory-wound in spools 
30-feet long replacement line
Superior centrifugal force for feeding line 

VIEW LATEST PRICE →

A ANLEOLIFE Trimmer Line

Constructed of tough nylon 66 copolymer
Multi-sided square-shaped line 
Includes bonus cutting tool 

VIEW LATEST PRICE →

Husqvarna Trimmer Line

Abrasion-resistant material 
Titanium force design 
Includes line cutting tool

VIEW LATEST PRICE →

Weed Warrior Trimmer Line

Pulverized twist design 
Professional-grade 
Universal fit 

VIEW LATEST PRICE →

Oregon Trimmer Line

High-strength inner core 
Square-shaped line 
Professionally-tested 

VIEW LATEST PRICE →

DEWALT Trimmer Line

Aerodynamic design
Made of impact-resistant materials 
Total length of 225 feet 

VIEW LATEST PRICE →

Maxpower Trimmer Line

Made with high-quality nylon components  
Measures 855-feet 
Residential-grade line 

VIEW LATEST PRICE →

Rotary Trimmer Line 

Trademarked vortex shape 
Length of 1140-feet 
Packed in a heavy-duty spool 

VIEW LATEST PRICE →

STIHL Trimmer Line 

Formulated to prevent fraying and welding 
Made from custom polymers 
High-performance design 

VIEW LATEST PRICE →

Cyclone Trimmer Line

Made of commercial grade copolymer nylon
High-impact and high-wear resistant 
Unique six-bladed line shape 

VIEW LATEST PRICE →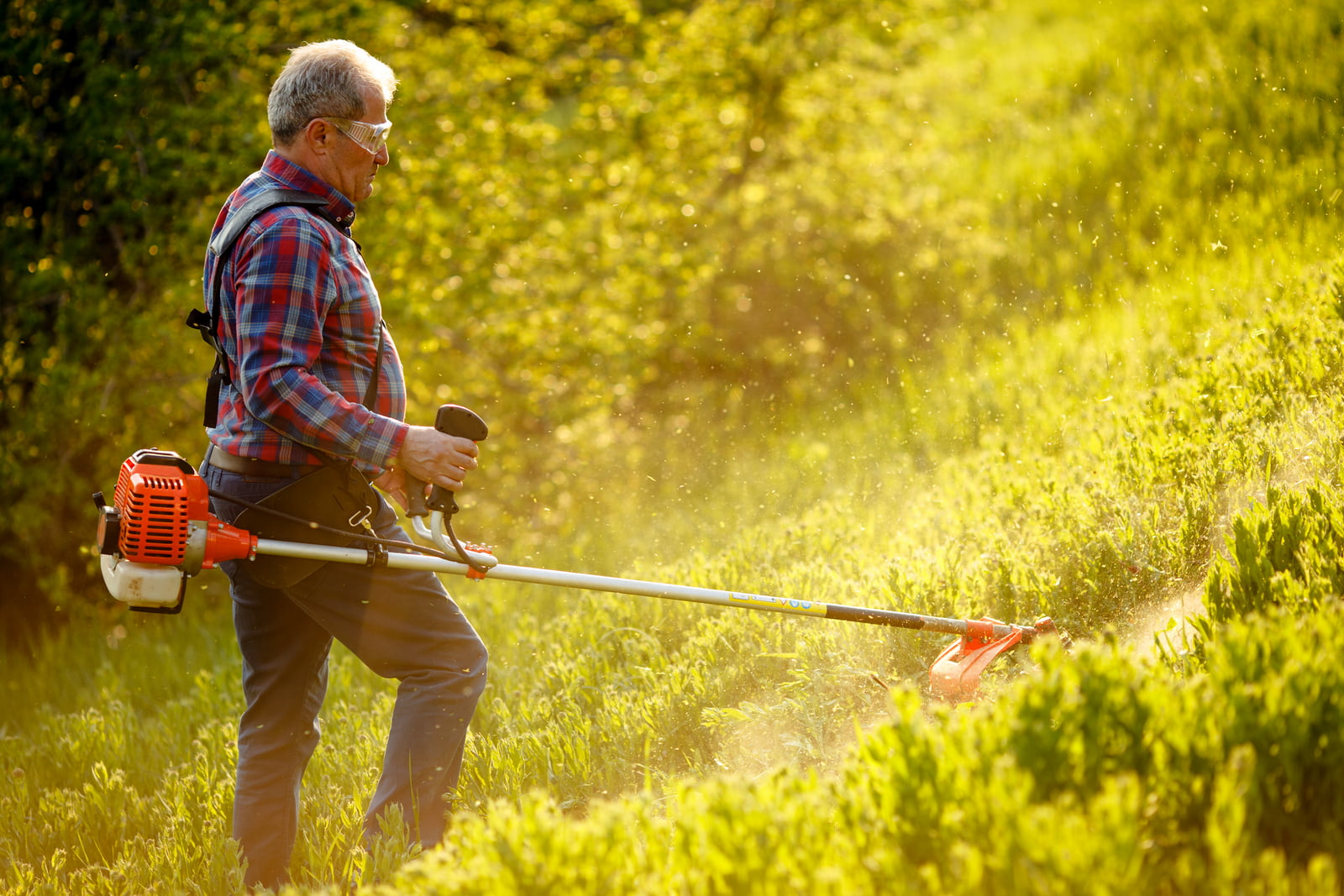 Are you looking for an economical trimmer line for your basic trimming equipment? If yes, this one from BLACK+DECKER can be a great choice because of its high-quality design. Even at its economical price, the string comes pre-wound in a spool, eliminating the tedious tasks of taking measurements and manual winding. 
Sale
Why Did We Like It?
To begin with, we have to talk about the spool provided with this trimming line. Along with being sturdy, it fits seamlessly into compatible BLACK+DECKER devices, making installation hassle-free. You can find the instructions on top of the packaging, and the steps are easy to follow. Besides, these spools use a centrifugal force to feed the string as per the need of your equipment. 
The factory winding of the line ensures there are no bumps or tangles, letting you trim the weeds without interruption. Not to mention, it also eliminates the instances of sudden breakage, improving the experience of trimming weeds. 
This is a round-shaped trimming line with a 0.065-inch and can be used to remove light weeds from small or medium-sized lawns. 
What Could've Been Better? 
While this isn't really a drawback of this product, we have to point out that the pre-wound spools are only compatible with BLACK+DECKER weed trimmers. However, it does fit seamlessly even in multi-string trimmer models from the same brand. You can refer to the product page to check the compatibility with your equipment.  
Pros
Easy-to-install spool

Durable construction

Fits multiple trimmer models

Uninterrupted feeding
Cons
Only meant for BLACK+DECKER string trimmers
This item from A ANLEOLIFE is perhaps the best square-shaped commercial trimmer line we recommend to those looking for efficiency while cutting heavier weeds. Besides, its long length of 1280-feet ensures that you wouldn't need to buy any other trimmer line for a while. So, let's check out its features. 
Why Did We Like It?
Cutting through tougher weeds and thicker grass is often frustrating — but not with this square trimmer line by your side. Equipped with multi-side cutting efficiency, you'll be able to clean up your yard or garden in record time with this line in your trimmer. And when used with a proper machine, it even lets you take down small trees or plants. 
This trimmer line has been built with the tough nylon 66 copolymer material that ensures added strength and durability. Therefore, the line can sustain heavier impacts when trimming around rigid surfaces made of concrete, stone, or brick. 
Moving on, this commercial-grade square trimmer line is compatible with various popular string trimmer models, including Husqvarna, Ryobi, Echo, and Stihl, among others. 
What Could've Been Better? 
While going through the customer reviews for this product, we found that some people received broken spools, which often created tangles and bumps in the line. But, thanks to responsive customer care, most of them received proper replacements that came without any damage. However, we do wish A ANLEOLIFE would provide better packaging in the future. 
Pros
Durable design

Good for trimming in large areas

Easy trimming against hard surfaces

Long length
If you're looking for a medium-duty trimmer string, this one from Husqvarna might be a good choice as it's reinforced with titanium force. And the round, smooth design of this line allows interruption-free feeding from the spool of a trimmer, leading to reduced fuel consumption and efficient length utilization. 
Sale
Why Did We Like It?
This Husqvarna trimmer line stands out among other options because of its titanium force bonding, which is based on cutting-edge technology. Furthermore, the nylon in this string has a patented design that increases its lifespan, provides better acceleration, and enhances performance. 
One of the best things about using this line is that it reduces the sound made by the trimmer, making it as low as -8 dBa or 50% less than other regular trimmer lines. Hence, there's no need to worry about disturbing the neighbors or wear noise-canceling earphones. 
Even after being a round-shaped trimmer line, the 0.095 diameter combined with the tough material provides better abrasion resistance while working around hard surfaces. And the fast acceleration lets you finish your trimming job quickly without burning through too much fuel in the case of gas-powered trimmers. 
What Could've Been Better? 
Even though this round trimmer line is built for high cutting efficiency, we wouldn't recommend it for doing heavy-duty or commercial weed removal. It's best for trimming grass and light weeds, and putting too much pressure on the line may lead to early breakage.  
Pros
Low noise level

Great for trimming grass

Improved longevity

Fits most standard

trimmer heads
Cons
Not suitable for heavy-duty use
If you're looking for a high-quality trimmer line to remove weeds of moderate length, this product from Weed Warrior would be an apt choice. Along with being more durable than commonly found trimmer lines, the twisted design facilitates exceptional performance while cutting weeds. What's more, it's compatible with most gas and cordless weed wackers. 
Sale
Why Did We Like It?
First of all, the most notable feature of this trimmer line has to be its pulverized twisted design that provides it with better durability. This bi-component twisted line produces low vibrations and less line flutter to give a 15% longer runtime. 
With its specially-engineered twisted design and diameter of 0.080 inches, this line proves useful in maintaining yards with moderately-dense grass and weeds. And due to the improved vibrations, your trimming work looks smooth. 
What's more, this twisted line is a universal fit for most gas-powered and electric string trimmers, so there's no need to worry about its compatibility. And the 100-feet of line in a spool ensures that you can finish quite a bit of yard work just by purchasing it once. 
What Could've Been Better? 
This is not the twisted trimmer line to get if you want to cut down thick or heavy grass and weeds. The line may even break on coming in contact with tough plants. So, choose the line diameter wisely, and pick the thicker option to remove thicker obstructions.
Pros
Lasting performance

Fits easily in most weed trimmers

Cuts through grass effortlessly

Easy to maintain
Cons
Not suitable for heavy-duty work
Are you tired of using trimmer lines that take a long time to cut through grass weeds? Worry not, as this one from Oregon solves the problem with its innovative square design. The four sharp edges are strategically designed for efficiency; in fact, professional yard workers have verified its enhanced performance.
Sale
Why Did We Like It?
This line by Oregon is from the Magnum Gatorline, which provides added durability thanks to the high-strength inner core. Also, the .095-inch diameter with the added core works together in cutting through tough weeds and grasses without much resistance. 
Its added strength also limits breakage leading to the use of less line even while removing weeds from larger yards. Plus, the outer nylon shell of this trimmer line is engineered to absorb heavy impacts. 
The square shape of this line is an added benefit as the sharp edges help to get cleaner results and a smoother cutting experience. Moreover, the four sharp sides make this line perfect for use with a light commercial trimmer for removing heavy weeds. 
What Could've Been Better? 
One of the things you need to remember is that the energy efficiency of a trimmer line may decrease with its thickness and ability to cut through thick grass. Similarly, using this line in your trimmer may lead to the use of significantly more energy while cutting tougher weeds. 
Pros
Ease of trimming tougher weeds

Faster cuts

Long length

Doesn't make much noise
DEWALT is a leading manufacturer of home improvement tools, including string trimmers and trimmer lines that are to be used together. On that note, this line is compatible with both single and dual-line weed eaters from the brand, and installing this string on the spool is pretty easy when the instructions are followed. 
Why Did We Like It?
This DEWALT trimmer line is meant to fit seamlessly in any weed wacker that you might have bought from the brand. Its tangle-free winding makes it easier for you to wrap it on a spool to install it in the wacker head. 
One thing we really liked about this trimmer string was its flexibility, which it gets from the use of flexible and impact-resistant materials. Hence, there's less chance of breakage while feeding the line into the wacker head for cutting. The thickness, as well as the texture of this string, is excellent for removing lighter weeds and grass without much hassle. 
We also liked the bright yellow and black color of this string, which adds a layer of safety by making it visible in the garden and among thick vegetation.
What Could've Been Better? 
We can't guarantee the compatibility of this string with weed trimmers from other brands, as DEWALT doesn't specify the details. Nevertheless, you can still try using it for devices with a similar head design to the DEWALT trimmer, but it may provide different results while trimming weed.
Pros
Easy to install

Long-lasting durability

Bright colors help avoid accidents

Doesn't tangle while winding
Cons
May work differently with other string trimmers
Are you looking for an economical replacement line to use in the trimmer head of your device? If so, check out this one from Maxpower that comes with a length of 855-feet, which would easily last you for years. As it's a residential grade line, you can use it for removing light weeds and grass. 
Sale
Why Did We Like It?
First of all, we have to say that this is one of the best overall trimmer line options on our list. The no-fuss design immediately attracted us, as it can be used as a replacement line even by someone inexperienced in trimming weeds or bushes. 
The round shape is perfect for light jobs, and even after being a thin string, a single line change can last throughout the day. This is mainly due to its construction from sturdy nylon components especially sourced from around the USA, to maintain quality. 
What's more, this round line has been kept lightweight, letting the trimmer function at a higher RPM to have a faster and smoother cutting power. And as an edgeless round string, it feeds seamlessly into the trimmer head. 
What Could've Been Better? 
While going through the review for this round string, we found that many people have received it with a broken spool. This can create hard-to-remove tangles in the string and make refilling the trimmer heads frustrating. However, to our relief, the brand is prompt with providing replacements. 
Pros
Not too heavy

Doesn't break easily

Effortless feeding

Provides several refills
Hands down, Rotary has to be one of the most innovative brands to introduce high-performance trimmer lines. This item has a fresh vortex design that's efficient for trimming grass and weeds. And as it comes in a big five-pound spool, you don't need to worry about running out of trimming line anytime soon. 
Sale
Why Did We Like It?
If you have always used the regular round line in your weed wacker, it's time to try something new with this vortex-shaped line. Similar to twisted lines, the bends of the vortex string help to easily tackle weeds and provide clean cuts. Along with its enhanced shape, the use of quality nylon provides professional-level durability to this string. 
To relieve you from needing to repurchase trimming lines, Rotary has made this item available in a large spool that holds a total length of 1140-feet. Even after being housed in a hefty spool, removing and installing the string into a trimmer head is easy without creating tangles. 
Besides, this string can be used in weed wackers and string trimmers from most well-known brands, making the item pretty versatile. 
What Could've Been Better? 
Some people have complained that the ends of this string tend to get frayed over time. You can prevent this by taking better care of the string and letting it get too dry. Also, make sure that the string doesn't get in touch with rough surfaces too often. 
Pros
Sturdy string shape

Remains tangle-free

Quieter operation

Pretty flexible
STIHL takes pride in its trimmer line, which it produces in state-of-the-art manufacturing facilities in the USA to ensure optimal quality. This premium round trimmer line is one of the nine variants sold by the brand, each of which has been designed to fit different cutting scenarios. So, let's check out its features. 
Sale
Why Did We Like It?
If you're looking for a standard weed wacker line, this premium round variant can be the right one due to its high-performance design. STIHL manufactures its trimming lines from a blend of custom polymers that provide strength and durability. At the same time, the blend can prevent fraying and welding, two of the most common complaints found in trimmer line models. 
It's also a multi-purpose line that can be used to remove light weeds and grasses. But, the line can very well hold up a wide range of cutting situations, particularly if you get too close to tight corners or accidentally touch hard surfaces. 
We were also pleased to know that it's intended to fit trimmer heads from STIHL and models of competitive brands. 
What Could've Been Better? 
Even though this STIHL trimmer line can cut through some hard weeds and grasses, it won't be able to stand against the woody growths. So, if you primarily have tough or woody weeds on your property, try a thicker trimmer line. 
Pros
Easy to maintain

Lightweight

Doesn't break easily

Provides clean cuts
Cons
Won't work on woody weeds
Next up, we have another much talked about trimmer line from Cyclone that comes in a special shape. Apart from being really fast at trimming weeds and grass, this string is known for its durability, thanks to its premium nylon structure. This is also the right trimmer line to choose for commercial weed removal jobs. 
Why Did We Like It?
To begin with, let's talk a bit about the six-bladed shape of this Cyclone trimmer line as it helps to cut through even tough weeds swiftly. This shape also adds durability to the string by reducing impact even when clearing weed around hard surfaces like stone or brick. And as it's a commercial-grade product, you can use it as a replacement string in the heavy-duty trimmer heads. 
Another factor that adds to its durability has to be the use of premium quality nylon copolymer for its construction. The material makes this string resistant to wear and impact, leading to each refill last longer with minimal breakage. 
What's more, even after having a unique shape, it's pretty easy to install the line in a trimmer head, and no delay is seen in feeding. 
What Could've Been Better? 
Though this isn't really a technical drawback of this product, we still want to mention that this powerful line can throw back small stones or debris. That's why you should always wear safety eyewear while trimming the yard to protect your eyes and face. 
Pros
Doesn't tangle

Great for professional landscaping work

Loads easily

Powerful cutting without breakage
Cons
May toss rocks and debris
Last but not least, we have the Weed Eater round trimmer line that's a perfect fit for most weed trimmers available on the market. This is a no-fuss economical trimmer string to get for having a smooth cutting experience. Also, it's an excellent option for those looking for an easy installation process. 
Why Did We Like It?
When a renowned brand like Weed Eater makes a trimmer line, you can trust its quality due to being an original replacement part of the brand equipment. On top of that, this simple yet effective string has a diameter of 0.080 inches, which is enough to take on light weed removal jobs. 
The seamless and durable construction of this string ensures there's minimal breakage even if it accidentally comes in contact with hard surfaces. And its lightweight design ensures that it doesn't weigh down the trimmer head or affect its cutting performance even when dealing with slightly tougher weeds. 
Another thing we really liked in this long-lasting trimmer line was the packaging which allows you to take out the right length of string without creating tangles. 
What Could've Been Better? 
To be honest, this string trimmer line from Weed Eater has great quality, and it's pretty useful for doing yard jobs quickly. But, we would have liked it even more if there had been more information about the type of nylon used to make the line. 
Pros
Makes trimming weeds faster

Durable design

Reasonably priced

Hassle-free packaging
Cons
Less information about materials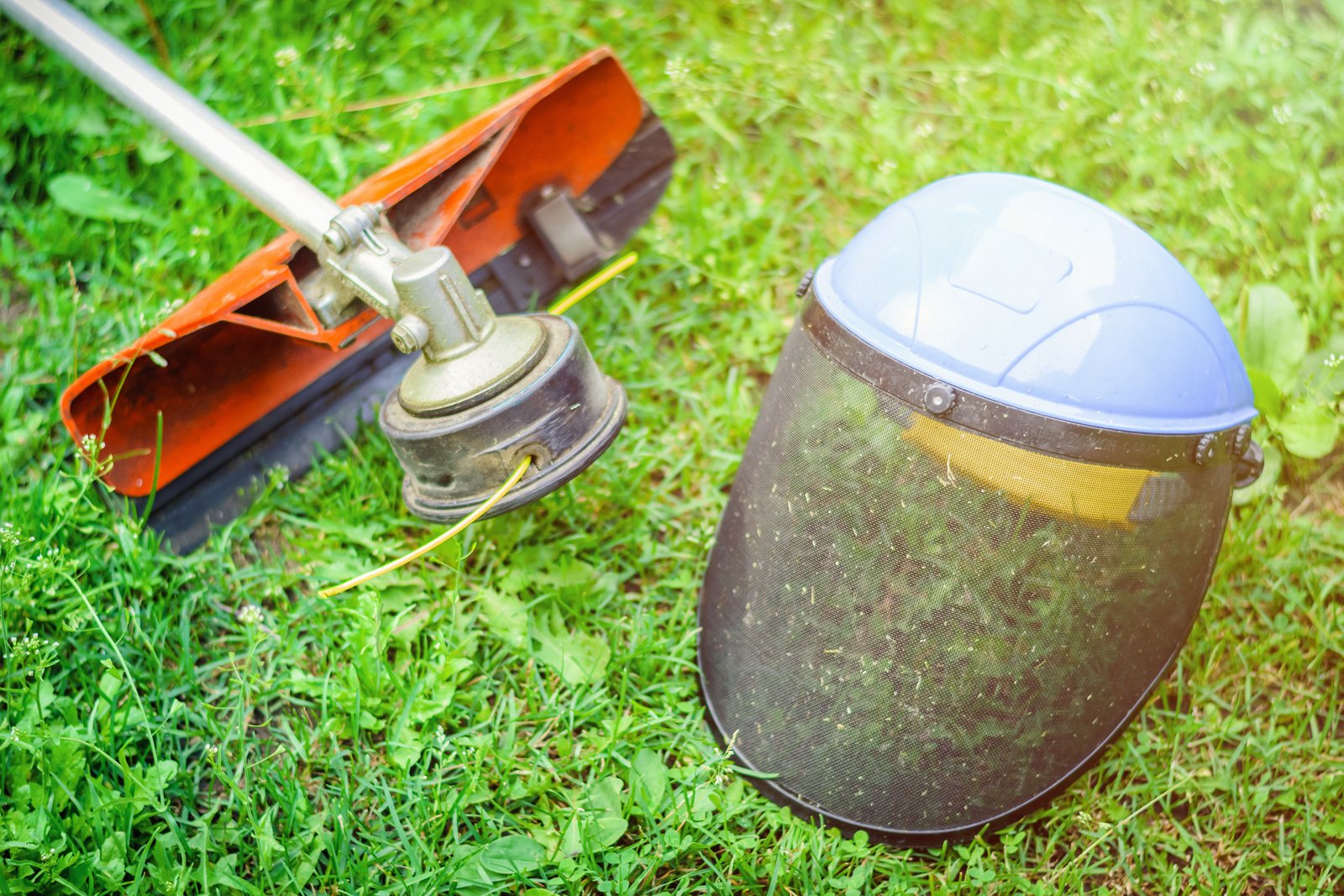 Trimmer Lines Buying Guide 
Are you still a bit confused about finding the best trimmer line for your yard work? Worry not, as we have gathered some of the points that helped us choose the best products for our list of suggestions. We hope that these will help you sift through the numerous weed trimmer strings currently available on the market.   
A. Shape 
People are often stunned to know that weed trimmer lines may come in different shapes. Most models usually make use of the traditional round-shaped strings. But, your weed wacker may require a differently shaped line, especially when it's meant for heavy weed removal jobs. 
Before placing an order, check the owner's manual of your appliance to get information about the recommended shape for the line. Here are the most common ones used in popular weed wackers: 
1. Round Line 
Being the most prevalent string used in weed removal tools, these tend to be economical options. It's pretty easy to reload this on a spool because of the familiar shape and smooth edges. However, round lines are usually recommended for lighter weed removal jobs as the high heat may weld the trimming lines. 
2. Square Line 
The square-shaped strings are getting popular for use in lawns which require trimming near rough surfaces like concrete, asphalt, and brick. Thanks to the four hard edges of these strings, getting a cleaner finish becomes easier even when there are a lot of overgrowths. 
3. Twisted Lines 
As you might guess, twisted strings have better durability than their round counterparts. The thicker lines are perfect for bringing down weeds and light brushes without much effort. What's more, the reduced air resistance in this shape of line limits too much sound or vibration, giving a more peaceful trimming experience. 
4. Serrated Lines 
The narrow edges of these lines have fine teeth to cut through weeds and brushes aggressively. The outcome might not be the cleanest, but it works exceptionally well in trimming near hard surfaces and cutting thick weeds. 
B. Material 
The usual base of most trimmer lines is made of nylon, a material known for its robustness and high cutting power. But, a string that's too thin may break easily or require you to go over an area multiple times for removing the weeds. Along with the plain nylon options, many brands have started using reinforcing their products to provide breakage resistance. 
Strengthening materials like copolymers or even aluminum can be incorporated to improve the cutting experience and durability. Some people particularly like to use titanium lines or those with extra cores for added strength. 
C. Line Size Length 
One of the key aspects that guarantee the compatibility of a line with a trimmer is its size or diameter. It can usually range between 0.65 inches to 0.155 inches based on the trimming needs. As you might know, the diameter of strings used in commercial or heavy-duty trimmers tends to be thicker and offers more durability. 
For instance, strings with a diameter of 0.065 inches to 0.085 inches are meant for light removal work in a small or medium-sized yard. In comparison, the thicker lines with diameters of more than 0.110 inches can easily cut through tough weeds and brush even when they grow near concrete or brick surfaces. 
Trimmer Lines Frequently Asked Questions ?
Is square trimmer line better than round ?
Let's start by saying that there are no "one size fits all" trimmer lines. Yes, arguably, the square trimmer lines have four sharp surfaces that aggressively cut through weeds and even tough grass. In comparison, round strings, even the thick ones, may not fare well when used against strong surfaces or concrete sidewalks. 
We would like to point out that square trimmer strings can be especially noisy due to poor wind resistance. In this aspect, round strings are not only quieter but also fuel-efficient and may even last longer when made of reinforced materials. 
Why does your weed trimmer line keep breaking ?
There can be multitudes of reasons behind the frequent breakage of your trimmer lines. One of the most plausible factors is the string coming in contact with hard surfaces like concrete, rock, fences or brick. Or, it may simply hit on something sharp and break. 
You should also make sure to use a trimmer line that's actually compatible with the equipment. Don't put too much pressure on a string with a small diameter, as it will invariably break without even letting you properly trim an area. And the string should sit in the pool without any tangles, or the constant friction may lead to breakage.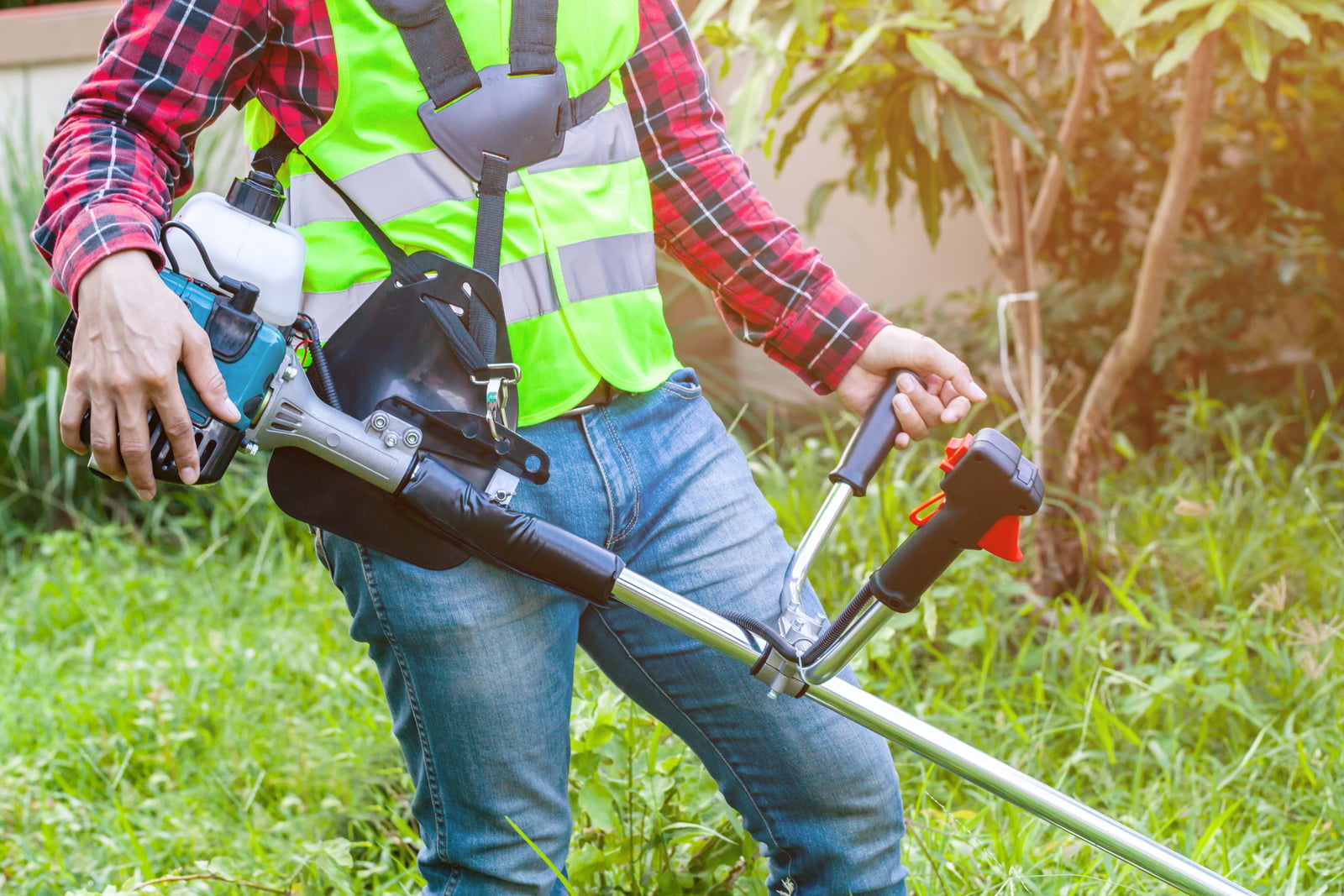 Top Trimmer Lines Verdict
 So, that's everything we had to tell you about the best trimmer lines available on the market. We hope that our suggestions will help you pick a string that provides high-efficiency cutting with reduced breakage and fast acceleration. 
Among our recommendations, we will suggest the BLACK+DECKER trimmer line to anyone looking for a hassle-free pre-wound string to use in BLACK+DECKER trimming equipment. 
Meanwhile, the A ANLEOLIFE trimmer line is better suited for someone wanting to use a square-shaped string for fast trim removal near rough surfaces. And its copolymer construction ensures lesser line wastage. 
With that, we come to the end of this guide. Refer to the buying guide for additional advice on selecting a compatible string for your trimmer to clean your lawn or garden with ease. 
Related Articles
5 Best Self-propelled Lawn Mowers
The 5 Best Lawn Mowers for St Augustine Grass
5 Best Paver Sealers for a Wet Look of Epic Proportions
8 Best Dump Cart for Lawn Tractor & ATVs
4 Best Walk Behind Brush Cutter
7 Best Shoes for Cutting Grass
7 Best Lightweight Hedge Trimmer
6 Best Corded Electric String Trimmer
11 Best Fertilizer for Citrus Trees
13 Best Fertilizer for Fruit Trees  
13 Best Fertilizer For Blueberries 
13 Best Organic Lawn Fertilizer 
13 Best Fertilizer for Tomatoes  
13 Best Fertilizer For Succulents
13 Best Fertilizer for Hydrangeas 
13 Best Fertilizer for Hibiscus 
13 Best Liquid Lawn Fertilizer
13 Best Watering Timers For Garden & Lawn
13 Best Potting Mix For Orchids
9 Best Small Riding Lawn Mower