Although torque wrenches may appear as a luxurious tool that you can do without, it's commonly used for numerous personal and professional applications. 
The true potential of this tool is recognized while finishing garage jobs such as fastening nuts/bolts, changing vehicle rims, etc. 
So if you're an enthusiastic car person or a professional mechanic, an efficient torque wrench is something you can't afford to miss. However, we know that buying an ideal torque wrench is quite a task, and we mostly end up with unsatisfactory purchases.
That's why we have handpicked some of the best torque wrenches you'll find in the market right now so that you can evaluate its specs and buy the one that fits your needs precisely. Also, go through our exclusive buyer's guide to learn about the essential features you must consider before you finally decide on a torque wrench. 
That being said, let's check our top 11 recommendations!
Top Torque Wrenches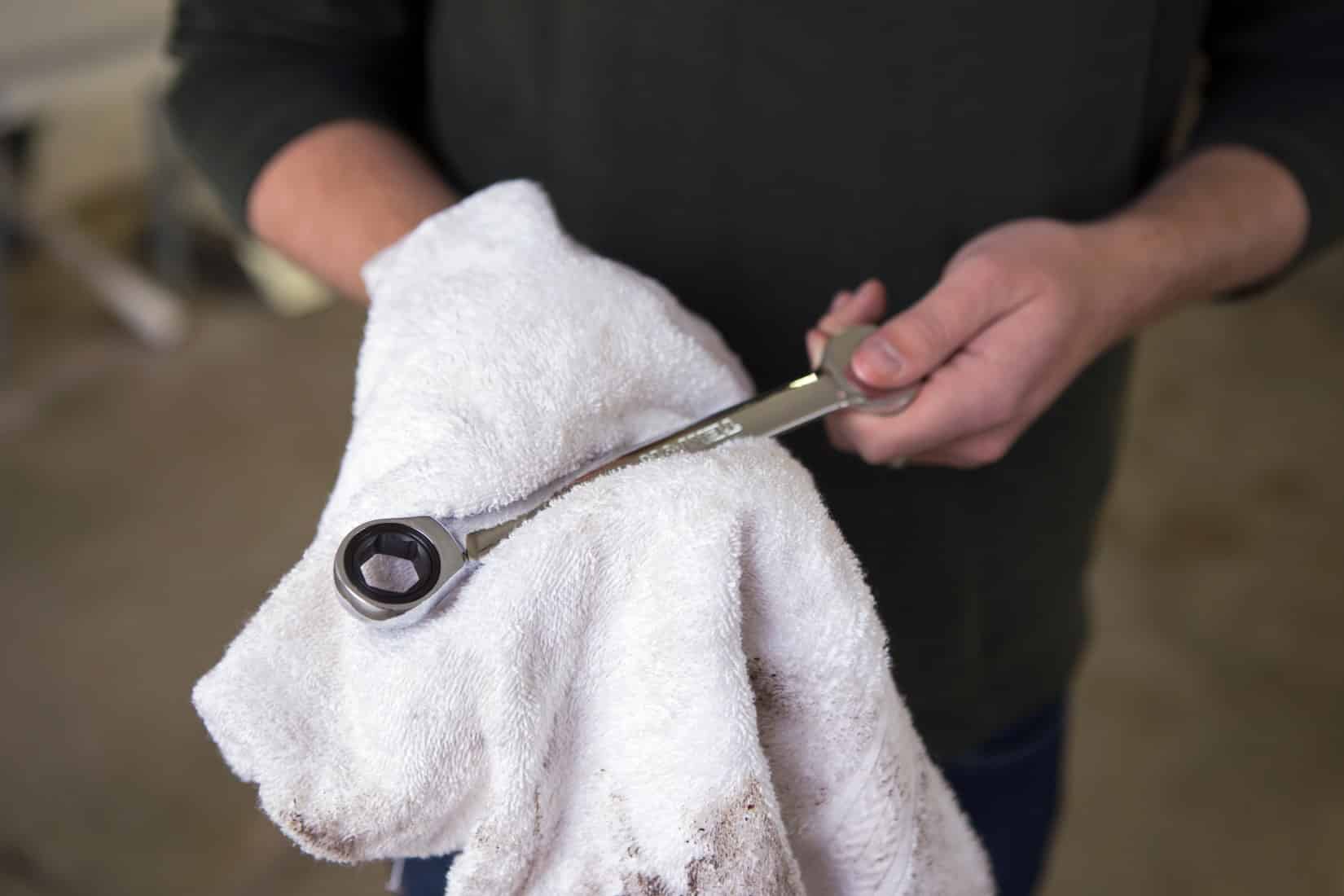 The Michigan-based manufacturer brand Tekton is a reliable name when it comes to high-quality mechanical tools under a fair price. The new Tekton 24335 ½ inch drive click unit is an efficient torque wrench that's pretty convenient to work with, even if you're a beginner. Let's have an inside scoop of its core features and figure out whether it's worth your consideration. 
Sale
Experience
We've tested the Tekton 24335 ½ inch drive click unit for a while, and we're quite impressed with how it can be used on almost any machine. Whether its a truck or a lawnmower, this unit stands out as an efficient tool that guarantees a smooth user experience without causing any damage to the parts. 
Now coming to its user-friendliness, we have to mention how easy and convenient it is to use. This device offers a calibration level of +/- 4%, which is pretty surprising at this price range. This way, we were able to tighten the fasteners to various types of equipment and vehicular engines with ease. As a bonus, the product also makes sure that we don't over-tighten or loosen the bolts to prevent any unforeseen damage/risk.
What could have been better
Unfortunately, this product is highly prone to grinding noises, which gives it an instant thumbs down from our side.
Pros
Full-steel body

Higher rate of accuracy

Preset torque option

Ergonomic design
Tekton has occupied two consecutive spots in our list with another addition to its Drive Click product range, the 24340 ½ inch torque wrench. It's one of the most durable products we've tested, thanks to its full steel build ensures a long-lasting product life. So if you're in search of a sturdy torque wrench under a bargain-basement price, this is one of our best recommendations for you.
Sale
Experience
This product is the predecessor of the 24335 unit and is an ideal tool that you can consider to complete heavy-duty equipment such as industrial machinery, tractors, and so on. This torque wrench features an impressive ½ inch drive clicks and its 25-250 lb dual-range. These features appear to be extremely useful when you're trying to fix hard-to-tighten nuts and bolts.
Just like it's successor, the 24320 torque wrench promises you a +/- 4% accuracy level that prevents you from damaging large machines and equipment while fixing them. The unit further raises the bar higher for accuracy with its reversible ratchet option, which helps in distributing the torque force equally. 
However, the feature that we've liked the most is its full-steel body construction that extends its product life by a great deal. Overall, it's a smart purchase if you don't want to spend a fortune to upgrade your mechanical toolbox. 
What could have been better
It was a little disappointing to find out that the alignment of its scale is not done correctly. Tekton must address this issue immediately to enhance the user experience of this unit.
Pros
Suitable for heavy-duty equipment

Higher rate of calibration

Reversible ratchet feature

Easy to use
Cons
Alignment of scale could be improved
EPAuto is a globally-recognized brand that is best known for its groundbreaking innovations that have reshaped the dynamics of automotive accessories. The EPauto ½ inch drive click torque wrench is an ideal option to consider if you're looking forward to buying a mechanical tool for minor construction projects.
Experience
The EPauto torque wrench is undoubtedly one of the most compact tools that you can use to finish construction jobs with precision. Also, it's built with sturdy vanadium steel alloy, which is guaranteed to last for years without being inflicted by damage. The icing on the cake, the steel is coated with a corrosion-resistant chrome finish that is useful at maintaining its long-lasting product life. 
This unit is designed very ergonomically to enhance user convenience by a great deal. To be more precise, its knurled handle comes with a non-slip grip feature, which allows us to use this product for a long time without causing any wrist pain or fatigue. Also, this product guarantees us a decent calibration rate of +/- 4% that helps us use it on any mechanical equipment without causing any damage.
What could have been better
The ratchet mechanism of this unit frequently needs to be lubricated, which is a little stressful at times. Also, we wouldn't recommend this device for heavy-duty construction use.
Pros
Durable and lightweight

Non-slip grip handle

Reasonable price range

Easily adjustable
Cons
May not be ideal for heavy-duty construction

The ratchet requires frequent lubrication
The snap-on industrial brand CDI Torque wrench is one of the most convenient instruments we've come across in a while. It offers a wide array of astounding features that are quite easy to operate, even for beginners. So if you're planning to add an easy-to-use tool that doesn't stress your budget, try this product. 
Experience
Without a doubt, the CDI industrial-brand is one of our top recommendations for entry-level car enthusiasts. For starters, setting this wrench is not very hard, unlike most of the torque wrenches in the market right now. It's designed very ergonomically for the convenience of its users. It features a specially-designed grip that makes it very comfortable to hold for a long time without stressing our wrist.
Also, its dual-scale feature doubles its efficiency by allowing both-side calibration, which makes bolt-fastening even simpler in an instant. Not to forget, the dual scales are also laser-calibrated, which makes it even easier to read.
However, the icing on the cake is its quick-release switch feature that allows excellent socket retention and removal. This way, you can use this product with ease, even if you're not quite experienced at repairing machines. 
What could have been better
Although the product offers decent value at this price range, we're not impressed with its torque range. This is why we'd only recommend it for beginner use, and not for heavy-duty industrial jobs. 
Pros
Ergonomic design

Dual scale calibration feature

Quick-release buttons

Comfort grip feature
Cons
Unimpressive torque range
Precision Instruments is one of the most popular torque wrench brands that has been serving our mechanical tool needs since 1938. Its PREC3FR250F I/2 inch torque wrench is an ideal fit that you must consider if you're searching for an elegant and sturdy tool that is easy to use.
Experience
This tool qualifies as an appropriate entry-level tool that comes at a bargain-basement price, which makes it an ideal value-for-money product. We've noticed that this tool doesn't come with a clicker-style head, unlike the majority of the industrial-grade torque wrenches. Instead, this product simplifies the user experience as it issues a single click just when the wrench acquires the ideal torque force.
Furthermore, this torque wrench comes with a groundbreaking technology that saves us from the trouble of resetting the torque setting to the lowest every single time. We've also found the adjustment of its pivot head to be precise. 
Now, it gives us decent accuracy and gets the job done pretty fast. It's ultralight body, and ergonomic design makes it even more satisfying to work with. Overall, this Precision Instruments tools appears to be a decent tool that lets beginners tighten bolts with ease.
What could have been better
Unlike most of its competitors, this product can only be used at a clockwise angle. Although this product is quite user-friendly, lacking a dual-angle calibration surely gives it a little disadvantage.
Pros
Appropriate for beginners

Satisfying user-experience

Properly adjusted pivot head

Designed ergonomically
Cons
Lacks a dual-direction calibration feature
You've most likely come across Capri Tools before if you're an expert at recognizing high-quality automotive accessories. We've recently tested its 31200 ¼ inch drive click torque wrench, and we must say that it surpasses industrial standards by all means. 
Experience
Before we get down to the nitty-gritty of this tool, we'd like to shed light on its sturdy product quality. This product is built with 100% stainless steel, which ensures a long-lasting product life. As a bonus, this ergonomic tool comes with an efficient non-slip grip, which makes it very comfortable to carry and use for a long time.
Now coming to its core features, we're quite impressed by the excellent dual-scale calibration capabilities that make it a convenient torque wrench to use for long-term industrial jobs. To make it even better, it also comes with an engraved foot-pound marking and a Newton meter feature. This way, this product offers us a clear and accurate reading of the torque measurement.
Now just in case, you're still worried about quality, this industrial-grade Capri Tools torque wrench comes along with a certificate of calibration.
What could have been better
It's quite disappointing how this Capri Tools unit fails to provide a satisfactory torque range.
Pros
100% steel body

Engraved foot-pound markings

Dual-scale calibration

Comfortable non-slip grip
Cons
Torque range is not sufficient
GearWrench is best-known for setting the standards higher for modern automotive accessories innovations with its groundbreaking torque wrenches. Now, GearWrench has indeed personified elegance and efficiency with its all-new ½ inch torque wrench. It is unarguably an ideal tool that makes rebuilding engines and repairing malfunctioning equipment a lot easier. 
Experience
Now for starters, this torque wrench gives a decent accuracy of +/- 3%, which although isn't the best range that we've tested yet but is quite extraordinary as a professional tool. The tool also comes with an advanced pull adjustment collar that allows the user to change the torque setting with ease in a short time. Also, this product features an aluminum handle that allows us to hold it comfortably.
This Capri tools unit provides a satisfying torque range of 30-250 lbs, which makes it stand out from most of the professional-grade torque wrenches in the market. However, the feature that we've loved the most is its stamped scale on beam and thimble collar. This enhances the durability as well as the visibility of this tool by a great deal.
The mid-section of the knurled handle of this torque wrench is marked, which amplifies its accuracy while being used. So, if you're looking for a flexible tool that offers excellent value at a fair price, go for this product.
What could have been better
The clip that holds the head of this tool is loosely adjusted, which may damage this product in the long-term.
Pros
Decent accuracy

Comfortable grip

Marked mid-points

Pull adjustment collar
Cons
Not suitable for long-term use
The Neiko Drive Click torque wrench is a sturdy mechanical tool that comes quite handy during emergencies. Not only does this torque wrench offer us a wide array of features, but it is also a helpful tool for both personal and professional repair jobs.
Experience
To begin with, this product is built while keeping user convenience as its priority. To be more precise, it takes only two twists to get the job done with this tool. The first twist is needed to unlock this torque wrench. It's followed by a second twist that's required when the device is adjusted to the ideal torque force. It's one of the easiest tools that we've tested, and that's why we find it to be very useful during emergencies.
However, this tool sets the bar for user convenience even higher with its standard/metric readings feature. Due to this, the users are saved from the trouble of going through conversion charts to deduce an accurate result. 
Noteworthy to mention, this product can be used clockwise and counter-clockwise with a magnificent accuracy rate of 4%. Now all of these features at such a low price make this tool an absolute value-for-money product. 
What could have been better
The torque fails to deliver audio cues at times, which may result in assorting more torque force on the nuts and bolts than required.
Pros
4% accuracy rate

Features both standard and metric readings

Can be used clockwise and counter-clockwise

Designed to last long
Cons
May not deliver audio cues at times
Whenever we're thinking of buying a digitally advanced tool, two factors that we prioritize the most are accuracy and simplicity. And we couldn't be any happier to find out that the ACDelco ARM601-4 unit has both qualities. 
No products found.
Experience
While testing this ACDelco digital torque wrench, we were quite amused to explore its multiple adjustment settings. Simply put, this product has been brilliantly engineered to offer a high-end user experience through its numerous torque settings, which makes it entirely appropriate for beginners. However, to make it better, this digital torque wrench also offers different measurement settings and mode settings, which makes it even more convenient to use.
This digital tool gives us a futuristic user experience with its in-built audio notification alert and an LCD that illustrates the torque and measurement settings. This way, the accuracy of this device becomes automatically higher than most of its competing products in the market. As a bonus, this product supports both clockwise/counter-clockwise calibration, which makes it an efficient torque wrench that can handle tough repair jobs with precision.
What could have been better
Although this unit promises us a power-packed performance and long-lasting product life, we would've liked it more if its price was a little lower. 
Pros
Multi-mode user settings

Sturdy and long-lasting quality

An LCD and audio notifications

Clockwise/counter-clockwise calibration
Cons
May appear a little pricey
The penultimate product of our list is one of the best-selling torque wrenches by global manufacturing brand TackLife. When it comes to groundbreaking features, it's safe to say the HTW2A ½ inch torque wrench is loaded. Let's dive deep into its core features and then decide whether it's worth your consideration.
No products found.
Experience
Before we get into the core features of this TackLife product, we'd like to mention that it is one of the most ergonomically designed tools we've across by far. It's built with fairly sturdy materials and features a non-slip grip that makes it easy for us to use it without stressing out our limbs.
Now, if we talk about its efficiency, then this product allows torque adjustment between 13.6 to 203.5 nm. According to us, it is pretty impressive for a drive click torque wrench at this economical price range. Also, this product did not disappoint us with its accuracy, for which we give it a thumbs up.
This product also features a dual-scale setting that is very easy to read and is specially developed to be visible in low-light areas. Overall, although this product doesn't offer us industrial-grade efficiency, it works just fine for personal use.
What could have been better
We wouldn't recommend this product for long-term professional use as it has minor durability issues.
Pros
Meager price

Ergonomic grip

Decent accuracy

Easy-to-read dual scale setting
Finishing up on our top torque wrenches list is one of the most popular products from Craftsman, the Dr. Digi-click torque wrench. Now not only does this digital tool make an absolute eye-candy, but it also appears to be loaded with trail-blazing features. If you don't mind slipping in a little more money to get your hands on the most advanced products in the market, try out this tool.
Sale
Experience
Being a digital torque wrench, its backlit LCD gives this product the upper hand against most of its competing tools in an instant. This feature makes the measurements of this torque wrench a lot easier to read. However, in case you're worried about its battery life due to the LCD, the power-saving mode of this tool shuts down the device within 300 seconds of inactivity.
This digital torque wrench also offers us multiple torque measurement settings, including metrics such as Nm, inch/pounds, and feet/pounds. This way, you can use this device the way you prefer and have a satisfying user experience. As a bonus, this device also releases a digital audio alert when it attains the desired torque force, which saves us from damaging the bolts by applying excessive pressure.
What could have been better
This device isn't built with solid materials, which is why it doesn't qualify as an appropriate heavy-duty tool for us. It may even get damaged if it's used for hard tightening.
Pros
Easy to read LED display

Power saving mode

Digital alert notification

Multiple torque measurement settings
Cons
Not eligible for hard tightening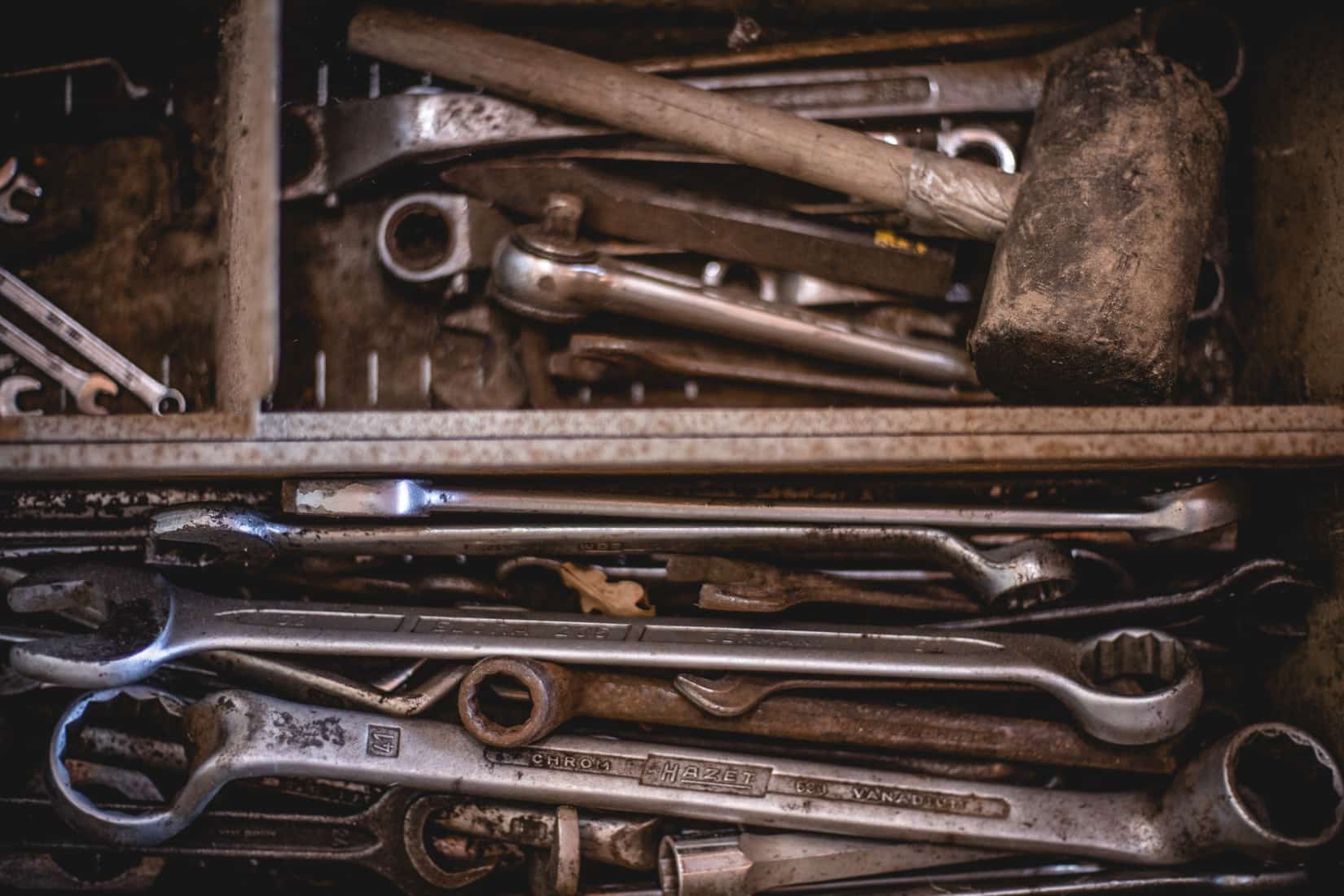 Torque Wrenches Buyer's Guide 
Torque wrenches are usually overlooked by mechanics and are regarded as a luxurious tool by many of us. However, it's not entirely accurate as these tools come extremely handy during repairing jobs. 
Now somewhere between all this underappreciation, we've forgotten to acknowledge what exactly makes a perfect torque wrench. That's why when we go to buy one, we end up purchasing a non-reliable overpriced tool that hardly lasts a month or two.
But don't worry, we've listed some of the essential features you must consider before you buy a torque wrench. Now let's dive into the features, shall we?
Accuracy
It's quite apparent that the first thing you need to have in priority before you buy a torque wrench is its range of accuracy. If you've decided to stand out of the crowd and add a torque wrench in your toolbox, make sure that you buy the ones with a minimum of +/- 4% accuracy. If you're not prioritizing the device's accuracy, don't bother buying a torque wrench at all and go for the regular ones.
Build materials
When you're buying a mechanical tool, you should make sure that it's built with sturdy materials. Otherwise, you'll end up damaging the device when you push it beyond its capabilities by the slightest. So, it's a win-win situation if you can manage to find a torque wrench that's 100% steel-built. Even if you can't find 100% steel tools, try to go for the ones that have very few plastic build materials.
Readability of the scale
Every single torque wrench has its way of illustrating the scale measurements. Some of them have LCDs, and some of them have either dial-style, marked, or engraved settings. However, the torque wrench needs to help the user keep a record of the force that is being used to get the job done. 
Handling
Now when you are using a torque wrench, your hands will be most probably covered in oil and grease. Overall, it will create an unpleasant slippery solution that will make your job even harder than usual. So, always make sure that the torque wrench you're about to select has a reliable non-slip grip feature.
Endnote
We understand that it becomes quite hard to choose which torque wrench is the best at satisfying your needs because there's a lot of varieties to choose from in the market. Also, not many of us know what makes a perfect torque wrench, which leads us to purchase non-reliable tools that are unreasonably expensive.
That being said, we hope that you enjoyed going through our 11 bet torque wrenches list. Make sure that you keep our expert tips in mind before you finally select the torque wrench that fits your needs precisely without putting a hole in your wallet. 
Also, if you've used any of these products, share your experience with us in the comments section.
Stay tuned with us for similar product reviews, and we'll see you soon.
Related Articles
5 Best Split Beam Torque Wrenches  
Tekton Tools Review | Craftsman vs Husky vs Tekton vs Gearwrench