As you take a plunge into the tiny living, there is a good amount of preparation and planning that needs to be implemented for the upcoming adventure.
From downsizing to living a minimalist life, there is plenty of beauty and challenges that you get to discover along the way. A tiny house not only indicates fewer distractions, but you can also focus more on the things that you love.
Even though it might offer you a less of everything, the environmental benefits are numerous – less space, less expenses, less utilities, less energy use, and less maintenance.
Moreover, the number of tiny houses that are popping up has nearly quadrupled over the past four years in countries like the U.S, Canada, New Zealand, etc.
Now, we understand that getting started is probably the most overwhelming part of any tiny house owner's journey. So, to make things simpler, we've compiled some of the best tiny houses that are available on Amazon!
Let's get started, shall we?
Best Tiny Houses on Amazon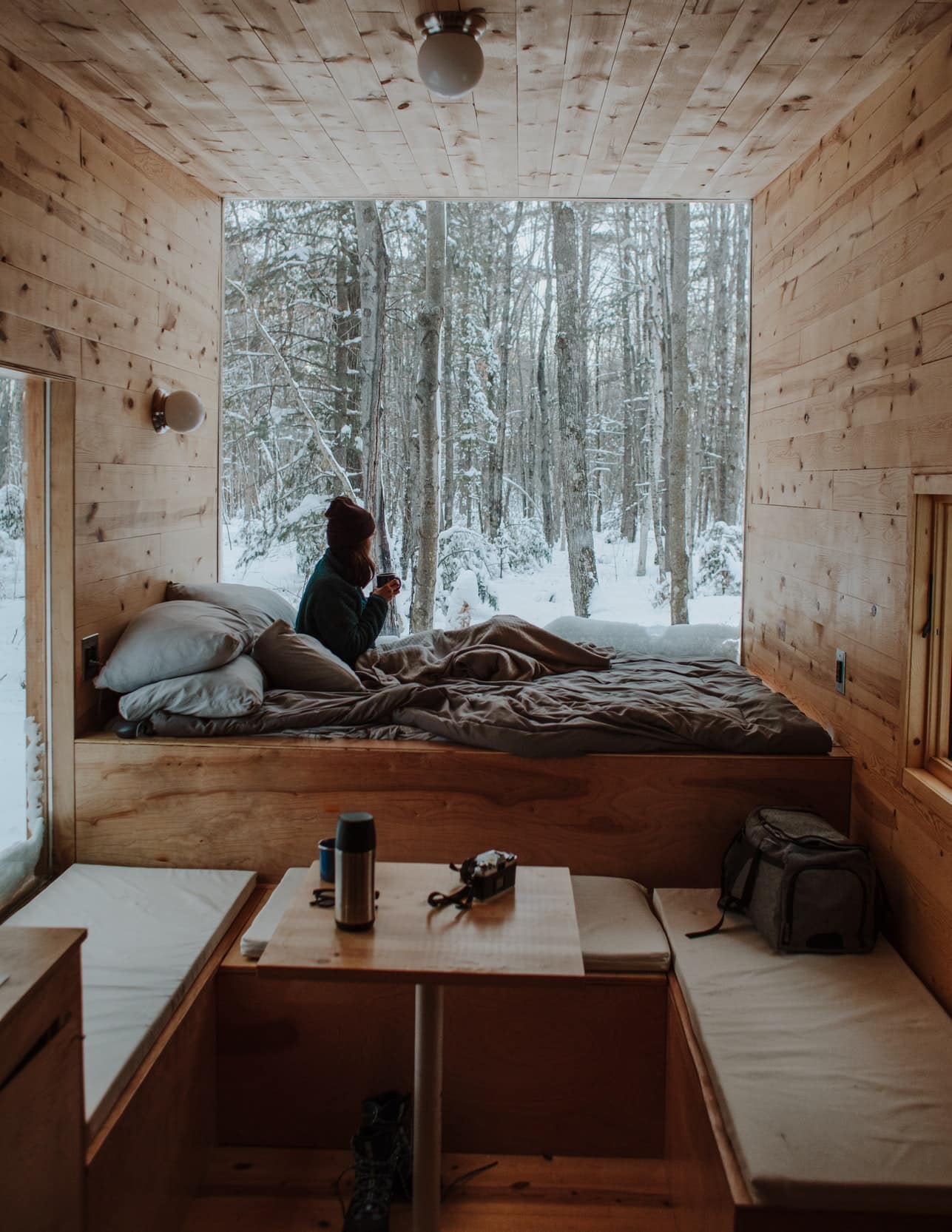 This is a fully furnished shipping container it includes a couch, bunk beds, two sinks, a toilet, a shower, and few other standard appliances. The former shipping container is around 8 feet wide and 40 feet long. But if the size doesn't meet your requirements, then you can get in contact with the company as they can build you a custom home from a different-sized container.
Don't be worried about ventilation problems because this container does come with french doors and windows on one corner. And this home is made of corrosion-resistant steel.
MODS 40 Foot Tiny Home
Fully furnished tiny home - pre-fabricated from new shipping...
Includes bedroom, shower, toilet, sink, kitchenette, living...
Experience
We can turn our keys, and leave without any further worries, which is why this shipping container was just perfect for us. It has good ventilation and insulation features; you'll love the hall room as there is enough space for spending quality time with your family.
This shipping container is fully wired, so you don't need to call an electrician for setting the sockets in place. You can go about using the air conditioner, heating appliances without any worry and it also has the bottom sewer hookup.
The size of the entire container is around 320-square-feet, and for a price tag of $36,000, we find this as a good option only, if you want a home that can be easily shifted. However, you can find more spacious shipping containers around the same budget. It is a durable product while it's also water and wind tight, which made this home perfect for us even during the monsoons.
We haven't faced any problems with rust or corrosion, which proves that it's built with quality materials. You can use this container for several purposes like an industrial shed, container home, emergency shelter, and outdoor portable storage.
Pros
Proper ventilation and insulation features
It's CSC plated, which makes it a good investment as you can resell it in some second-hand container market
Rust and corrosion resistant
Fully wired
Can be used for multiple purposes
Cons
The size of this container is too small

It is expensive 
This tiny house might appear like a shed to you at first, but with a bit of planning and a few changes to the design, you can turn this into a home of your dreams. The house does not have any insulation feature so it can be a problem if you're going to use this in a cold climate. The absence of a bathroom is frequent in most of the other tiny houses, and it's the same issue here.
There are colonial style double doors and three windows with screens; therefore, ventilation won't be a problem even though it might be just an area of  320 square feet. The small colonial details in this house make it appear like a well-designed piece.
Experience
The Colonial Pinehurst will go with any style of backyard. You can use it for the potting shed, pool house, for a retreat or just for storage purposes. We received this panelized kit in a pre-assembled condition, and it was already primed, so we only had to splash on some paint.
You'll also be receiving transom windows, floor kits, and roofing materials with this kit. We did have to purchase a few things like the drip edge, shingles, and paint. The manual that we received with this kit was the most helpful to guide in maintaining this house, so we advise you to read through it carefully. The shed has a steep slope roof, which is excellent for redirecting the rain and snow.
We had no issue with the height of this product, as it's about 10'5", so it's comfortable for most people. We have placed this house in our garden, but we had ensured that it was on a leveled ground, and there were no other foundation requirements. This cottage doesn't have any bathroom, but we wanted a small basin, so we got the plumbing added separately.
Pros
Steep slope roof
Right amount of ventilation

Windows have screens and shutters included 
Cons
Lack of insulation features
Plumbing to be added separately
This container is fire-resistant as it comes with galvanized steel features and impenetrable walls, which makes it impervious to termites. Doesn't it sound like an exciting deal? Well! You'll also be getting a versatile metal foundation that will keep the container off the ground. You can use this container either as an emergency shelter or living space.
No plumbing work has been done in this container, so you need to find some other means for washing purposes. It comes with a 7-year limited warranty.
Experience
We have had a great experience in this home, and there have been no complaints to expect the lack of plumbing features. It is a well-insulated container you'll find the temperature inside to be around 15% less warm or colder than on the outside. The roof shingles are sturdy, and you'll need to spend extra funds on replacing them.
You'll not face any issue with rot, rust or mildew, which is due to the composite panels that make it less prone to such problems. We could set-up this container within 5-6hours, and it's pretty simple to assemble and disassemble this container. The interiors of this home are pretty decent, the walls have a smooth finish, and you can complete your shelving efficiently.
It has a key lockable door, and even a deadbolt. We use this container as an additional living space, but you can use it for various other purposes. This container can also withstand different weather conditions, and we have faced no leakage problems even during the monsoons.
Pros
Good insulation features
Easy assembly
It is made with fire-retardant materials
It comes with a foundation kit
Cons
Lack of any plumbing fixture
If you have ever wanted to live in a log cabin, then this model will be perfect for you. This is a 725-square-foot home which is like a woodland retreat, and what completes this piece is the kitchen, the bathroom, and it's insulated walls. It's a perfect set-up for any backyard, and it also comes with a front porch and a lofted bedroom.
Experience
We were in love with our new home, from the first instance, when we placed an order for this on Amazon. It is a luxurious home; we love seeing our pets adjusting well in this tiny house. It has an upper sleeping loft, so there is plenty of room for you downstairs for storage, living room, kitchen, and a bathroom. We moved into this home on the same day that it was delivered, as comes pre-assembled.
There are roofing materials and insulated panels which come along with this kit. The ceiling from the bottom of the beam is around 8'6," but you can make it higher with a higher charge and increase in the panels and timber. We have been having a great time on the front porch as we get to enjoy our evenings and watch our pets playing.
We get a vintage vibe from this space, and we have customized our bathroom and the kitchen to our taste, and it has started to look even more amazing. You'll be pretty comfortable in this cabin even during the winter because of the well-insulated walls. The price is definitely on the higher side, but it's worth this product and the amenities that are included.
Pros
Lofted bedroom, bathroom, front porch, and kitchen
Comes with roofing materials and well-insulated panels
Can be customized
Durable
This is a small, sturdy and contemporary home and it's the right pick if you're looking out for a modern and sleek design. You can use this 180-square-foot cabin as a home office, guest house, or for a weekend getaway. The Allwood Arlanda Garden House has an urban style with clean lines and large windows.
You can also place this cabin on your rooftop of the multi-story buildings, and enjoy the contemporary urban environment. It does not come with a bathroom, and there is a lack of insulation.
Experience
We have made our small and unique space with this garden house, the large windows flood in the room with light. The only issue that we face is the lack of washroom, but when we have such a beautiful cabin for just $7,590, we can't even complain about that. It has only one open area, so there might not be enough room for more than two to three people.
It is made of Nordic wood, which is known for having a high resistance towards weather elements. The timeless urban design of this home is an excellent alternative to the log cabin style look. And we did take almost an entire day to assemble this house which started getting a little easy as we followed the instructions manual carefully.
We received all the different parts and hardware in the cabin kit, but we had to get the foundation materials and the shingles separately. It is a basic kit and comes with no insulation, so we have added mineral wool in between the inside and outside the wall cavity. But, you can also use foam for better insulation, and the windows are pretty large, and double-paned, which makes it more energy-efficient.
Pros
Large windows
Energy-efficient design
Made of quality materials
Cons
The product assembly can be time-consuming
Lack of plumbing work
In the product description, it states that this house is designated for the woods, but you can probably place it on any leveled ground. This house is around 300-square-foot in total as it comes along with a front porch. It also has a sleeping loft and its pretty spacious for three to four members. It is made of Nordic spruce, and you'll get a picturesque log cabin feel from this house.
This cabin kit consists of almost everything it also includes a door and pre-hung glazed windows. You need to take care of the interior furnishings and roof shingles separately.
Experience
We have built this high-quality multi-purpose Getaway next to a small lake. It is one of the best views that our family wakes up to every morning. We love how it blends in perfectly with the woods around, and the utility hookups are perfect for turning this cabin into your humble abode.
We did take around 2-3 days to assemble the Allwood Claudia Getaway Cabin, but the beautiful result is worth all the effort that you'll be putting in. You'll need a few tools to build this home, and as you follow the step-by-step instructions given in the manual kit, it gets relatively simple. Even though the cabin kit has a roof but you will have to purchase the final roofing material separately.
Pros
Minimal tools are required for assembly
It is built with quality materials
Cons
Lack of plumbing and insulation
The customer needs to purchase the final roofing material
This is a basic cabin measuring around 200-square-feet with a height of 11'7," and it has large doors and windows which provides sufficient lighting. The main reasons why this product is in high demand is because of the price, windows, and simplicity.
The cabin is made of Nordic spruce, which has a high resistance to different weather conditions. It is a perfect one-bedroom tiny home, and you can divide up space according to your requirements.
Experience
The cabin is quite energy-efficient as we have stopped wasting energy during the day because natural sunlight is enough to keep the house brightly lit. The interior is pretty simple, and you can design it according to your whims and fancies. We found this home to be perfect, especially the premium door and window package even though it doesn't come along with an indoor washroom.
This cabin kit has almost everything included in the set, but you'll need to purchase the roofing shingles separately. We just took around 35-40 hours to build up the cabin, and we used a few standard tools like a hammer, saw, screwdriver, etc. The windows and doors are connected with hinges, which makes it a functional product. We found this tiny home to be a steal based on its efficiency and price.
Pros
Premium doors and windows
Energy-efficient design
Made of high-quality materials
Cons
The kit does not include roofing shingles
This is not a cabin or a shed, but a two-story modern house which can be ordered. It comes with a space of 396 square feet upstairs and 712 square feet downstairs, it's larger than most of the apartments. There is sufficient space for three bedrooms, a kitchen, a full bathroom, and a living room. You will get an extra insulation package with this set.
The walls are quite thick with dual T&G wind-blocking pattern, that will help to reduce your utility costs. But, for colder regions, an additional wall insulation package is often recommended. You will need to hire a contractor is set up this house.
Experience
When we received this cabin kit, there was plenty of wood boards that were labeled, but it still got challenging to figure things out. We had to hire a crew to assemble the kit, and the entire process just took around 3-4 days till we moved into our new home. We have been using this house as an office and residential space, but you can also use it as a stand-alone retail space too.
The floorboards, wall planks, and the roof are made of Nordic spruce, so there is no compromise on the quality part of it. You will enjoy the living space as it gets very bright during the day, which will help to reduce your energy consumption.
There is a manual which comes with this kit, and you can follow the instructions carefully to understand the proper layout of this product. We found sufficient space in this house, for our family of 6 members, which includes our two dogs.
Pros
Spacious house of total 1100-square-feet
Made of quality materials
There is proper ventilation
Cons
You need to hire an experienced crew to assemble this cabin kit
This is one of the best cabins that you can find under $20,000 for a 259-square-feet of space. The house has just one bedroom, a spacious loft, and a separate bathroom. This cabin kit is made by the reputable company Allwood who are known for their quality products that come within a reasonable price range.
It is a durable product which is made of slow grown Nordic spruce. The design focuses on practicality and functionality. We advise at least two adult members to assemble this kit by following the step-by-step instructions for ensuring the customers' safety.
Experience
We generally use the loft for storage purposes, but you can also use it for sleeping if there are guests at home. The outside of the cabin had to be painted, and we must say that it looks much better now, but there was no need for any interior finishing work to be done. The kit also included the floor and roof construction materials, so you don't need to worry about having to purchase them separately.
For the foundation you can use either concrete slab or cinder blocks on gravel, both will work perfectly fine for this cabin. This is not an insulated cabin, and there are no furnishings included in this model. We had to hire a crew for the assembly of this cabin kit, and it took them about 13 hours of labor to complete the entire set-up.
Pros
Comes with an additional loft
Built with quality materials
Pre-hung and glazed doors and windows

Roof and floor construction materials are included 
This tiny house kit comes with a mid-century modern vibe. It measures about 174-square-feet and has an entirely open floor plan. It is a small, yet simple and sturdy home. It can be used as a perfect hangout place or a guest house, but you need to find a solution to the bathroom situation.
The entire facade is covered with windows, and there is enough light that floods this whole house, which gives it an indoor/outdoor feel. It has wide double doors and windows, and it's made of durable Nordic Spruce wood.
Experience
There are many reasons for us to love this house, but firstly it's the large windows that allow an abundance of natural light. It gives us a modern clubhouse feel during the day, we have placed this garden house beside our pool, and it even looks beautiful at night. You can use it for recreational purposes, and you'll be able to get the perfect modern-day vibe from this house.
It has a timeless design, and it accommodates all our classy paintings pretty well. This house can fit in perfectly with all your different styles, themes, and surroundings. You don't need any additional energy consumption during the day. But if you're living in extremely hot or cold weather, then you can get this home well-insulated when you're getting the assembly done.
You will take a maximum of two days to get the assembly of this product completed. We had hired a third party installer to set up this kit, and they charged around $500, but the charges can vary depending on the area that you're living in. For a sum of $8,360, this is a great option, mainly when you're sticking to a budget.
Pros
Timeless design
Energy-efficient home
Quality home with an affordable price tag
Cons
It does not have any insulation or wiring work
You need to get the foundation materials separately
This is a good-looking, spacious, and a well-priced cabin if we consider the size of this product. It is a three-room cabin which includes a fully covered entry with a single door and two windows. This can be ideally used as a pool house, a guest house, or a small home. The cabin is built with natural spruce, and the assembly kit includes all the windows, the interior and exterior doors, and the lumber.
To protect the window frames from moisture, you have aluminum sills, and the windows are also well insulated to prevent any water leakage.
No products found.
Experience
The house is perfect to be used for full-time living, an office space, or a guest house. It is a quaint 285-square-foot home that has loads of room. We loved the Georgian style wooden bars, which we have selected separately for the door and windows. There is no deformation or cracking problem in our interior and exterior doors as it's made of glued-laminated pine timber.
The different features that we have added to this home are extra windows, floor insulation, roof insulation, and shingles. Our place can get extremely cold during the winter, so we had to get proper insulation done. It does not come with a foundation, so we made a concrete one before the cabin kit was delivered.
We have been using the front porch to keep our flower pots and a small table, since then we don't feel like missing another breakfast time with our family. This home has been spacious and comfortable enough for four members and our puppy. There is plenty of natural night that comes in during the day so you can reduce your energy consumption.
Pros
There are aluminum drip trays that can take the water away from your cabin walls
TThe fully covered front porch
It has well-constructed windows and doors that can withstand harsh weather conditions
Cons
You need to get the wiring, insulation, and foundation done separately
In this charming little home, you can accommodate a corner kitchenette, a twin bed, and two to three small chairs. This is the tiniest cabin that we have reviewed measuring about 123 square feet. This house is full of charm; it has windows on three walls which allow proper ventilation. If two adults start to assemble this cabin kit, then it will not take more than 10 hours to get done.
Experience
We have been using this cabin to host small tea parties in our garden, and it's a great place to relax, but you can't possibly use it for full-time living. The entire cabin took us around two days to set up as we worked for 4 hours each day, but you can get it done in just a single day. The instruction manual is pretty simple to understand, and if you follow that carefully, then you will have a hassle-free experience.
Light is abundant in this room because of the large windows, so we have added a few curtains. You cannot expect any other functional amenities for a price tag of $5,490, but it does have an effortless and classic design. You'll have to take care of the foundation work separately, but insulating this cabin can be difficult as there are many windows in this model.
We have added thermal roof panels and a subflooring along with a small heater which is sufficient for this 123 square feet cabin. You can use this cabin for multiple purposes, but if you want to live here, then it has space for just one or two to have a comfortable sleep.
Pros
The large pre-hung and glazed windows and doors
Less energy consumption
It can be used for multiple purposes
Cons
The size of the cabin is tiny for full-time living
This is a special birdwatching booth that measures around 200-square-feet, but there is no kitchen or bathroom space in this cabin. If you're looking for a cabin that has a rustic look, then look no further because the Romtec Birdwatcher Prefab Cabin is perfect for your needs. It has a covered front porch of 40-square-feet and a metal roof, and it has been designed perfectly for the woods.
Experience
This entire cabin was delivered to us on-site, and we faced no trouble with the assembly work. You'll be saving an ample amount of effort and time on the installation process. You can choose to either set this cabin up in a foundation or a slab as per your requirements. We had got an option of four models to select from Romtec, and we found this to be the best option.
It is a durable product, and it can withstand different weather conditions. This cabin has been designed especially for birdwatching, but you can use the cabin as a  guest house or a playhouse for your children. The rustic look of this cabin makes it an attractive piece irrespective of where you choose to set it up.
We had to get plumbing, wiring, and insulation work done separately for this cabin. It comes with vinyl windows that are superior thermal protectors, which will reduce your energy consumption to a great extent.
Pros
Metal roof
Vinyl windows
Built with quality materials
Durable product
Cons
Expensive

Lack of foundation material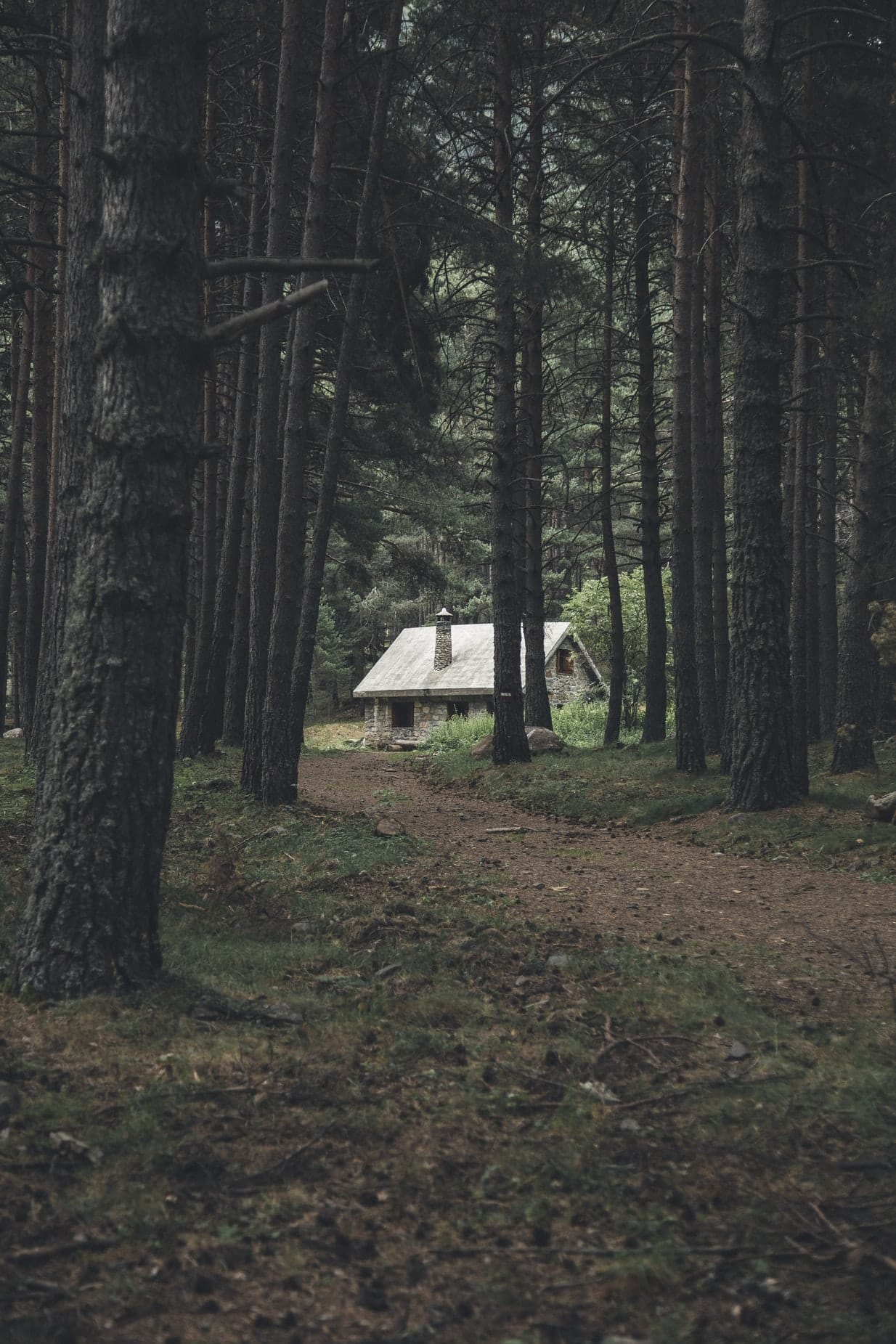 Best Tiny Houses on Amazon Buyers Guide
Here are a few things that you should focus on while selecting your tiny house!
1. Design
Every person will have a different preference for design, and it helps to determine the different remodeling ideas that can be implemented in your tiny house. You need to correctly select the right model to suit your needs because there is minimal space for you to experiment with.
2. Size
Even for tiny houses, you need to look over the area coverage and the size of that property. You'll find most of them within a range of 200 square feet to over 1000 square feet. You need to choose the size of your house wisely as it determines the cost of that property and other utilities.
3. Utilities
Many tiny houses come under the un-furnished and the fully-furnished category. The kind of services provided in a home does affect your buying decision so ensure that the house comes with function and space for heating/cooling, washing, cooking, etc.
4. Materials used
This helps to determine whether you're going to live comfortably or not in the small house. There are different materials which suit different weather conditions. For instance, wooden houses for snowy, cold conditions, while metal and brick houses for humid, rainy houses.
5. Price and Cost of Living
Once you decide on the initial cost of the tiny house, you need to look into the living expenses. The cost of sanitation, insulation, water supply, and electric usage does change with the kind of small house that you're selecting. Therefore, choose the tiny house that suits your budget; it's an essential factor to help you understand the right options available for you.
Final words
It's completely understandable if you're confused after reading all this information. But, it's only with extensive research that you can find the tiny house that will suit your needs. When you shift to a simpler way of life, you'll be able to dedicate your time and money on things that matter. If we can get a chance to plan, build, and economically live in our dream home, then why shouldn't we go for it?