Disclaimer | This article may contain affiliate links, this means that at no cost to you, we may receive a small commission for qualifying purchases.
Let's face it; TIG welding needs the right kinds of equipment to ensure that the work process flows well without any hindrance. 
Every piece of filler rod has to be carefully checked and only then used with these torches. They can then be used on different kinds of metal surfaces, but you will have to make a careful choice. 
Now there are different types of TIG torches available in the market, and it might be difficult to choose one. So, to help you out, we have curated this list of the top 8 TIG torches of 2022. 
There are options for everybody, be it a DIY enthusiast working on small projects or a professional welder. A list of pros and cons has also been added for each recommendation to give you a clear idea, and that is followed by a detailed buyer's guide. 
So, do not wait any longer. Dive in now! 
Top TIG Torch  
IMAGE
PRODUCT
DETAILS

Our Top Pick

Our Top Pick

RIVERWELD WP-17F SR-17F

Weighs 3.84 ounces
Made of copper
11.02 x 2.36 x 2.36 inches in size

VIEW LATEST PRICE →

CK17 Air-Cooled TIG Torch Kit

150 amps
Brass head
Dimensions of 12 x 6 x 4 inches

VIEW LATEST PRICE →

Rstar WP17

Weighs 3.74 pounds
12.8 x 12.8 x 2.7 inches in size

VIEW LATEST PRICE →

Miller Weldcraft A-150 WP1712RDI25

Weighs 3.45 pounds
6 x 1 x 1 inches in size

VIEW LATEST PRICE →

WeldingCity TIG Welding Torch WP-17FV-12R

150 amps
Tilt angle of 135 degrees
110V motor

VIEW LATEST PRICE →

Weldflame WP-17FV-12R

Weighs 3.11 pounds
Made of copper and rubber

VIEW LATEST PRICE →

CK Worldwide CK20-25

Weighs 2.95 pounds
Size: 300 x 0.75 x 0.75 inches

VIEW LATEST PRICE →

WeldCraft 366-WP-20-25

250-amp rating
25 feet long vinyl cable

VIEW LATEST PRICE →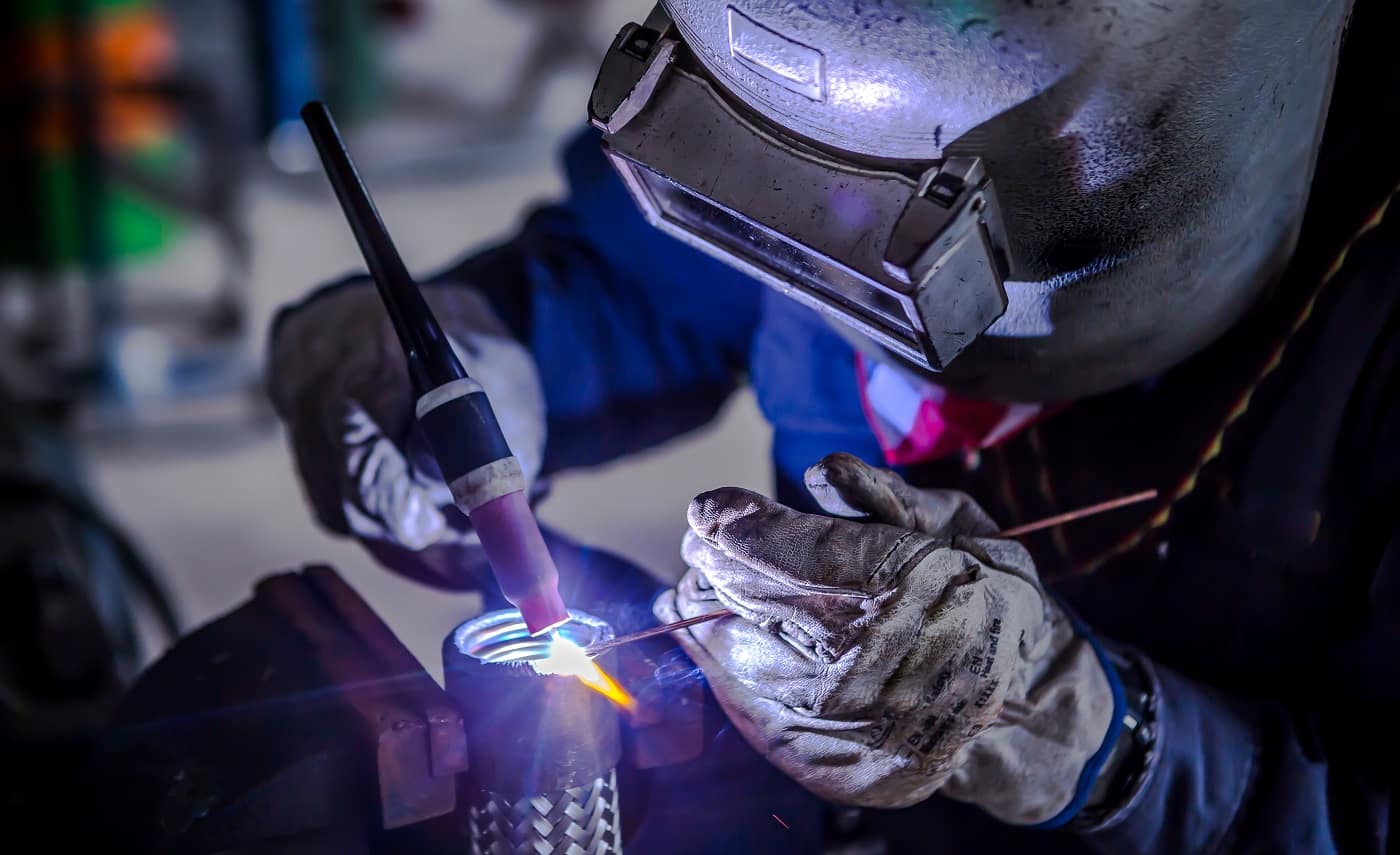 One of our top recommendations is the RIVERWELD WP-17F SR-17F and it is known for its cost-effectiveness and brilliant functioning. We were very surprised with how great it felt when we held it in our hand. Considering the low price, we had not expected such a well-built product.
Why Did We Like It?
First of all, this comes with a flexible head that will not keep moving out of place. It is sturdy enough to be in place while you manipulate it when needed. 
Secondly, it is made of copper and hence is pretty sturdy. We were happy with its 150-amp performance, and we were able to work with it for up to half an hour constantly. 
Also, they provide brilliant customer service, so you can reach out in case of any issues. One of our friends faced a few issues with a faulty product, and the representatives agreed to replace it immediately. We were very happy to know about their quick and efficient service. 
It also offers a complete refund of up to 30 days, which includes the shipping cost. You will have to ship it back, but it will not cost anything extra.
What Could've Been Better?
The only issue here is that the product gets hot if you use it for a long time. If this happens, let it rest for a while and cool down. Once it does, you can get back to using it again. This is the only issue that we had, and we believe it should not be a problem for occasional users. 
Pros
Comfortable grip

Easily portable

Flexible and easy to manipulate

Affordable
Up next is a brilliant product from the house of CK, which is well-known for its high-quality offerings. The CK17 Air-Cooled TIG Torch Kit is an excellent option for DIY enthusiasts and professionals alike. It is known for its perfect fittings and brass head. Read on to know more about it!
Sale
Why Did We Like It?
One of its top features is the cable which is made to be very flexible. It has a silicon body that is covered with a nylon overbraid. Nylon and silicon have very little weight, and you can easily handle the product and work with it for long hours. The silicon also ensures that the body stays cooler as it is temperature-resistant. 
Plus, it has a flexible head like the previous option, and you can move it to a maximum of 40 degrees from the center. This is very important while working on curved surfaces or narrow spots like pipe bends. 
Next, we have to mention the brass head that is known to be self-lubricating when placed under pressure. It cools down fast, so you do not have to worry about thread seizing.
What Could've Been Better?
We were disappointed with the hose fittings as it was not very strong near the head. Now you can use a separate adhesive to keep it in place, but then you might face issues in case the head or the hose needs to be changed. Check the product on arrival for any such faults in the beginning so that you can contact customer care. 
Pros
Nylon braided cover

Made of silicon

Can access narrow spots

Lightweight and easy to work with
Cons
Hose fitting is not strong
If you are a welder who needs to create very detailed designs, then the Star WP17 Tig Welding Torch will work out very well. It is known to be affordable and ranks high when it comes to performance. Many professionals have taken to using this because of the wide variety of features.
Why Did We Like It?
This product has a great advantage, and that is its long cord. It sports a 13 feet long cord which will let you move around easily. Also, with dimensions of 12.8 x 12.8 x 2.7 inches, it is easily portable and will not cause hand fatigue. The weight is also 3.74 pounds, and people with less physical strength can use it too. 
Next, this is a very affordable option and will not burn a hole in your pockets. We were very impressed with the kind of performance that it showed for the low price. 
Moving on, it has a flexible head that can tilt and will allow you to work easily. Professional welders find this quality to be the most important as it can help target all areas with ease. 
Plus, the head is made of copper and is known to be very durable.
What Could've Been Better?
The product works well, but we would be happier if the customer service was improved. We had some doubts about this option on its arrival, but the customer care representatives could not be reached. We had to then talk to a local garage to solve our queries. 
Pros
13 feet long cable

Made of copper

Affordable

Very flexible head
Cons
Inefficient customer service
Now that we have reached the middle of this list, it is time to introduce the Miller Weldcraft A-150 WP1712RDI25. It is another lightweight option that will help you in going about your work without any hassle. We were impressed by the huge number of bells and whistles that are offered.
Sale
Why Did We Like It?
To begin with, this has a ribbed handle that will make it easy for you to use it. Its handle provides a soft grip, while the ribbed part prevents your hands from slipping to provide the most amount of comfort without causing any fatigue. 
Next, this offers a lot of versatility, and you can use this for a number of welding projects. Also, the flexible neck helps a lot in this case. It will allow you to work in narrow areas easily without putting in any extra effort. 
Moving on, one common problem with torches is that replacement parts are not available in most cases. If they are difficult to find, most people choose to buy a new one, and that increases expenditure. But the parts for this one are easily available, and you will not have to take any extra effort.
What Could've Been Better?
We were slightly disappointed with the short hose that came with this product. It made it difficult to work on large surfaces, and we will recommend that you buy an extension cord that will allow more movement. Other than this, there were no major problems. 
Pros
Diamond head grip design

Flexible neck to reach tight areas

Ribbed handle for easy use

Replacement parts are available
If you are looking for great performance at a lesser price, then the WeldingCity TIG Welding Torch WP-17FV-12R works out well. It is perfect for outdoor projects, and you can use it for garage applications too. We were impressed with the value for money that is offered.
Why Did We Like It?
This comes with a head that is very flexible and can be tilted up to 135 degrees. You can work at different positions with this, thanks to the flexibility. Adding to this is a gas valve which is very easy to switch on and off. The placement is perfect, and you can look forward to a seamless work process. 
Moreover, the cable length is 12.5 feet and will suit most cases. You can take it around your garage easily with the power cord in place. 
Also, the cable hose is made of rubber which makes it very durable. Rubber does not react easily and is unbreakable until it gets brittle. So, you can easily work with this for years. 
Next, the pack comes with all the needed supplies along with this device. It has a torch accessory kit, a nylon cable cover, and a cable connector. The nylon cover keeps its entire length safe, and it has a zip that makes it easy to cover the cable. 
What Could've Been Better?
Although this product comes with work gloves to protect your hands during welding, the gloves are huge, to say the least. If you have medium or small hands, then this would not fit you at all. You will have to purchase gloves separately. The company should take this into consideration and make the gloves a little smaller. 
Pros
Rubber hose

Nylon covering for added protection

Known for great accuracy

Long cable of 4 meters
Up next is a premium quality product that works very well with an efficient gas control valve and a decent sized hose. The Weldflame WP-17FV-12R will allow you to work on small to medium sized projects, and you can reach tight corners easily with it.
Why Did We Like It?
Like its peers, this one comes with a flexible head that allows easy movement. Its head is made of copper and can sustain high temperatures easily. The rest of the hose is made of rubber which does not react and will last for long. We found that the materials made this more durable. 
Next, to provide more protection, the rubber hose has a nylon cover with a zipper. This cover ensures that the hose stays protected, and it adds to durability. 
Also, this product is affordable and is one of the best available in its price range. We were surprised to see the flawless performance at such a reasonable rate. 
Adding on, the torch comes with all necessary accessories, including ceramic cups, back caps, and copper cable adapters to name a few.
What Could've Been Better?
When the package arrived, and we opened the box, a strange smell came up. It smelled like chemicals, and the smell stayed for a while. It is best not to open it around kids or pets. We wore a mask for the first few times, after which the smell slowly disappeared. 
Pros
Very flexible head

Nylon cover with zipper

Affordable

12.5-foot rubber power cable
Cons
Overpowering chemical smell
One of our final recommendations is the CK Worldwide CK20-25 which is known for its efficient performance and increased productivity. It works flawlessly and can be used by DIY enthusiasts and professionals alike. We also found the customer service to be really helpful in times of need.
Why Did We Like It?
One major issue with TIG torches is that the body heats up a lot. But this brand has thought it through, and the product stays cooler for a long time. We were able to work for long hours without needing gloves. 
Secondly, it is very easy to connect it with hoses and cables. Most standard-sized cables will easily fit with this, so you do not have to worry about parts. 
Plus, the product ranks high when it comes to durability. It has great welding quality and is very productive. Also, its weight of 2.95 pounds will help you work with ease without causing any fatigue. The lightweight body is accompanied by a small head that will ensure that you can reach tight spaces.
What Could've Been Better?
The first product that we ordered was leaking from a place, and we immediately filed a complaint. Although we were slightly disappointed, the customer care representatives immediately got back to us and replaced it. The next one turned out to be fine and worked well throughout. 
Pros
4x surface area

Stays cooler for longer

Known for its durability

Works with standard hoses and cables
If you are looking for an option with great build and minimum leakage, then the WeldCraft 366-WP-20-25 TIG Torch Kit will serve you well. It is slim and efficient and will ensure that all the work is taken care of. Also, if you are worried about proper fitting, this one will let you work in peace with its perfect fittings.
Why Did We Like It?
First of all, this consists of a long vinyl cable of 25 feet. It will help you work on large surfaces and on multiple objects without having to use an extension cord. Adding to the convenience is a slim profile which makes it easy to hold and work with. It only weighs 8 ounces and will not cause any kind of hand fatigue. 
Also, the head is flexible and can be tilted to 70 degrees when needed. This, along with the compact body, helped us work in tight areas and cover the entire surface perfectly. 
Moreover, it comes with excellent fitting, and every part is perfectly sealed. This prevents any kind of leakage, and you can work in harmony. 
Lastly, parts can be replaced in case any of them malfunctions. They are easily available, and you can safely use this for years without any worries.
What Could've Been Better?
The only issue with this one is its high price which sets it apart from the rest. It might be over the budget for the average homeowner but if you can spend a few bucks extra, go for it. Because it is durable, we feel that the extra amount is totally worth it. 
Pros
Easy to connect

Lightweight and durable

Backed by a 1-year warranty

Proper fitting to prevent leakage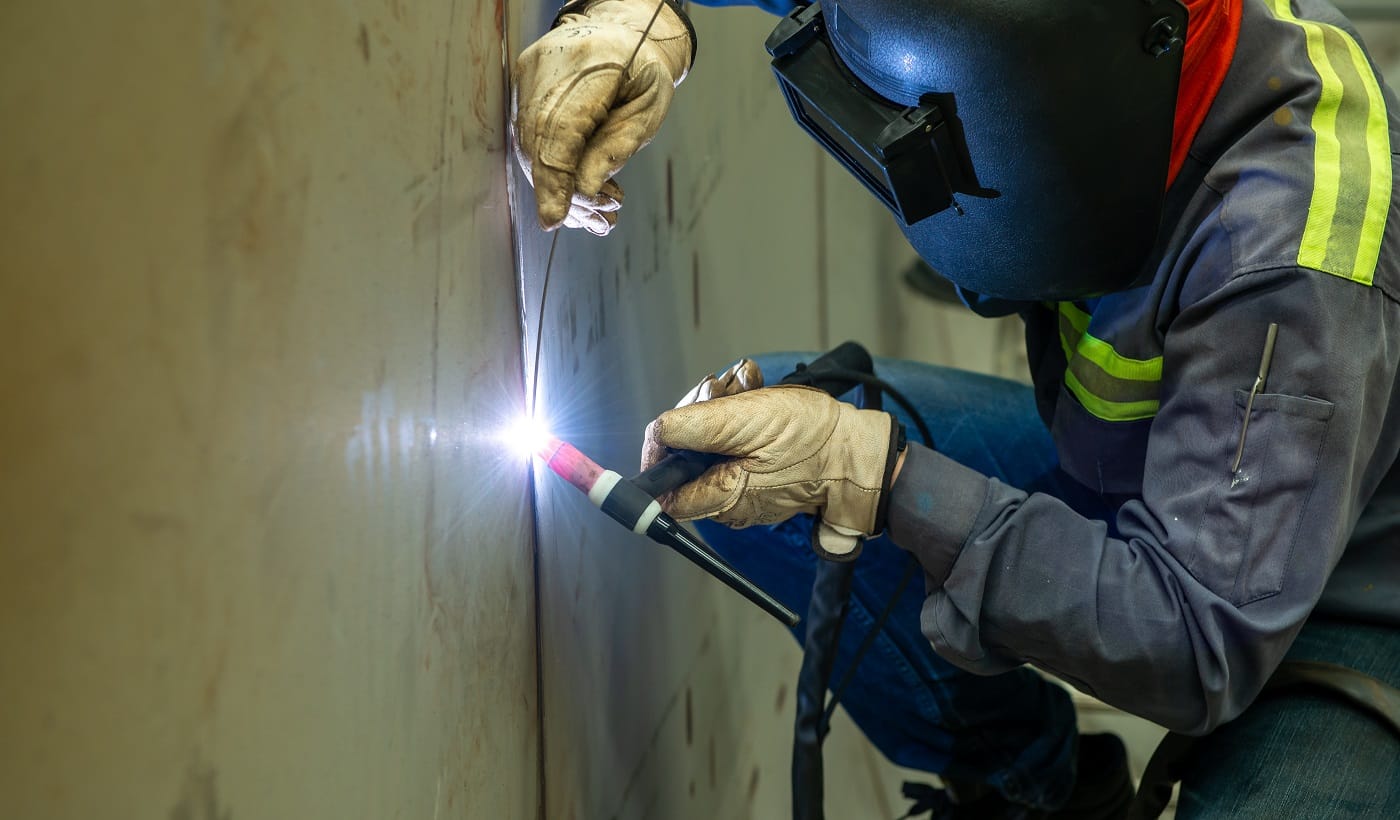 TIG Torch Buyer's Guide
Now before we take our leave, let us tell you about some important factors to consider. These will help you make an informed choice, and you can have a great experience while working. Always remember that the most expensive option may not be the right choice for everybody. 
Power
The amount of power needed greatly depends on the kind of application that you are looking at. If you want a product for light use, then you will not need more than 200 amps. Anything lower will work out well for small projects in your house or garage. 
But if you are looking to use one for heavy applications, then you will need a torch that is rated higher than 250 amps. This will give you enough power to tackle larger projects. Professional welders generally choose this over other options. 
Flexible Head
A flexible head is extremely important in ensuring that you can work well without any hand fatigue. Also, there are areas that are difficult to reach, and then there are tighter spaces. These cannot be reached at all without a very flexible head. Also, check if the head is narrow so that you can make it enter tight spaces. 
Grip
A good grip will allow you to work with ease, and the handle will not slip out of your hands. It is best to look for a rubber grip as that works the best. It is soft and firm both and will give you the right grip. 
Also, some handles have a ribbed surface, and we really appreciate these. The ribs prevent the hand from slipping, and you can achieve flawless results. 
Length Of Hose
We will suggest looking for a long hose as that will ensure that you cover large surfaces easily. This will also let you move away from the plug point and work without an extension cord.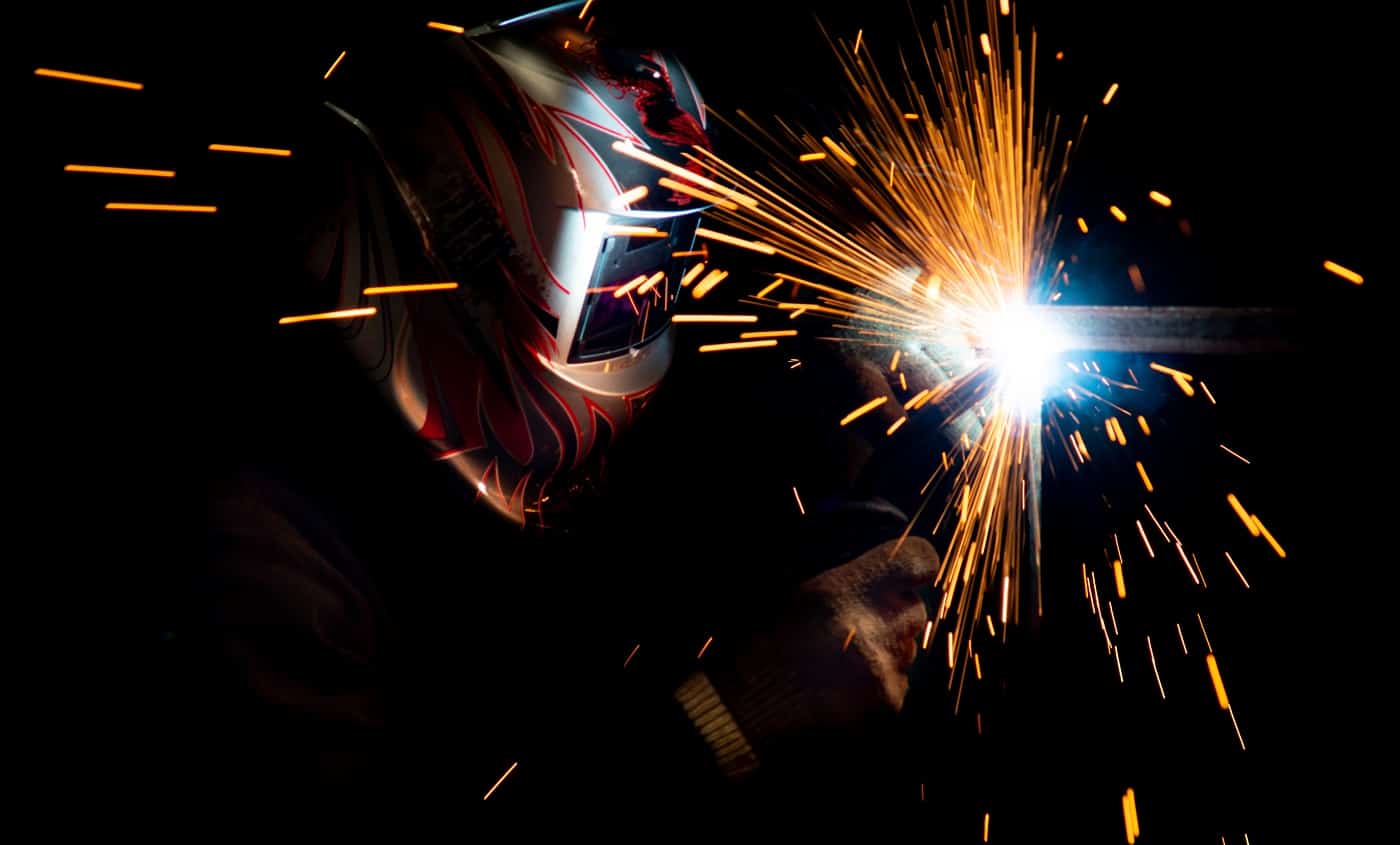 Verdict
Always remember to wear proper gear before beginning your work. Have safety gloves on and safety headgear too. 
The glasses are very much needed to protect your eyes from any sudden sparks. If you keep this in mind, you should have an error-free experience. A good TIG torch should make the process simple and less messy. 
Having said that, let's now do a quick recap of our favorites before we take your leave. The RIVERWELD WP-17F SR-17F is our personal favorite because of its cost-effectiveness and excellent performance. 
But if you are looking for premium quality, the CK17 Air-Cooled TIG Torch Kit is a great option. And if you want to create detailed designs, then the Star WP17 Tig Welding Torch will serve well. 
With this, we will now sign off. Let us know in the comment section about your favorite product.
Happy shopping! 
Related Articles
How to Wire a 220 Outlet For a Welder  
Eastwood Welder Reviews, Tests & Buyer Guide