Disclaimer | This article may contain affiliate links, this means that at no cost to you, we may receive a small commission for qualifying purchases.
Brushing off dust and small dirt particles is not a very hard task; it's picking them up into the dustpan that's the challenging bit.
If you are a clean freak, we know how difficult it can be to get dust into a regular pan. This is where stationary vacuums come into the picture. These are little devices that suck in all the dirt as you bring it close to the opening, just like a vacuum.
One of the best things is that it works as an electric dustpan that removes 100% dust, hair, and debris. Now, the question is, which one is ideal for you? If that keeps you up and browsing through reviews like these, it's time to stop.
After a ton of research, we have put together this review of the best stationary vacuums of 2021 just for you.
So, without further ado, let's get into the details.
Best Stationary Vacuums
IMAGE
PRODUCT
DETAILS

Our Top Pick

Our Top Pick

EyeVac Pro (EVPRO) Stationary Vacuum

1400 watt motor
Touchless operation

VIEW LATEST PRICE →

Sweepovac (SVP SL2) Kitchen Vacuum

5x times the suction power
Reusable bags

VIEW LATEST PRICE →

EyeVac Pet (EVPRO-PW) Touchless Stationary Vacuum

4.8L canister
Dual filtration system

VIEW LATEST PRICE →

EyeVac Home (EVH-W) Touchless Vacuum

Two high-efficiency filters
Powerful 1000 watt vacuum

VIEW LATEST PRICE →

Stylance Touchless Stationary Vacuum

Efficient 1200 watt motor
Spacious 3.6L canister

VIEW LATEST PRICE →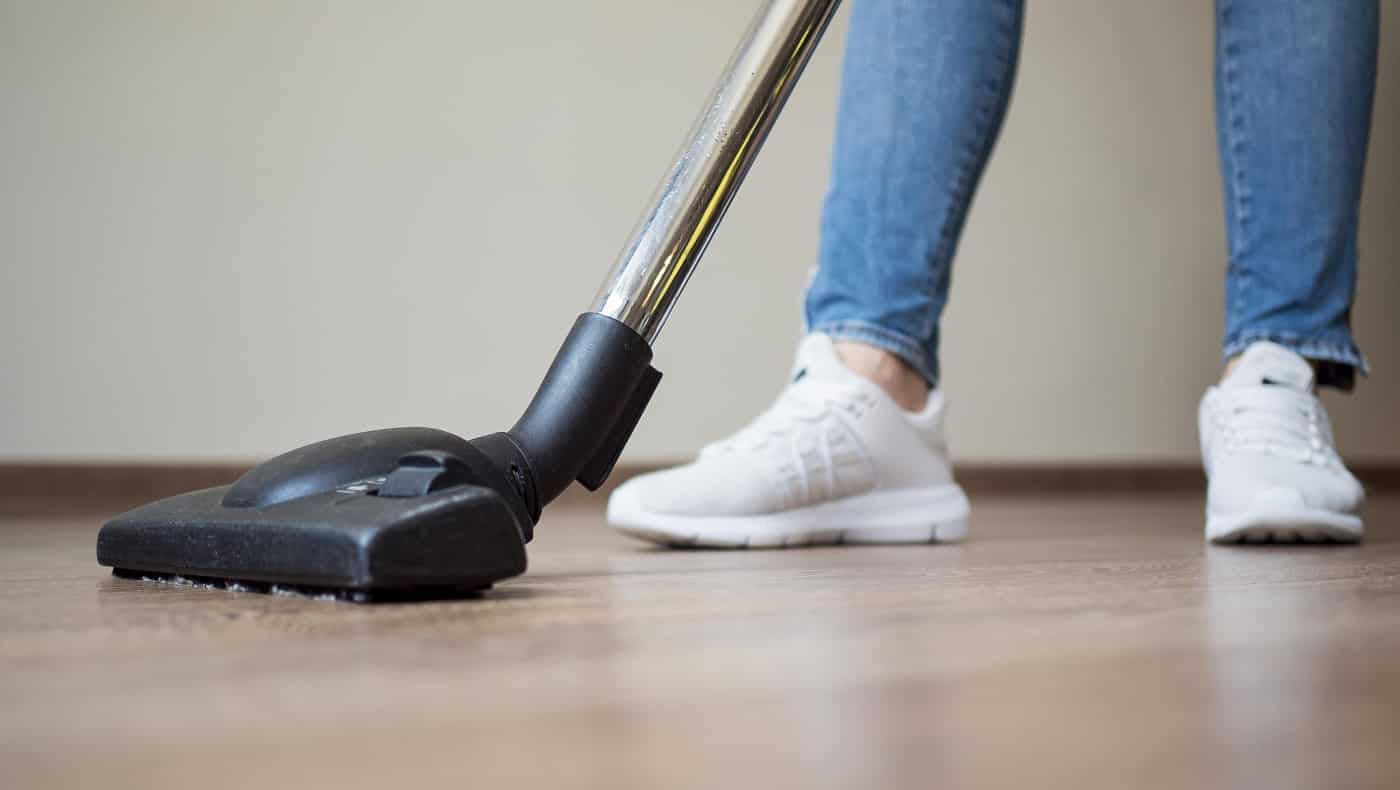 For a classy-looking stationary vacuum with high efficiency, we recommend the EyeVac Pro touchless stationary vacuum. The EyeVac pro is mainly made for commercial use like in a hair salon or a garage but can be used at home, too. Let's take a look at some of its eye-catching features.
Why Did We Like It?
One of the most significant issues with using a dustpan is the constant bending down and standing up. Not only is that process time-consuming, but it's also just painful. The EyeVac Pro touchless stationary vacuum aims to reduce that time and effort. Thanks to these features, all you need to do is brush toward the vacuum, and it will suck all the dirt in.
We were pretty impressed that it has a 1 400 watt motor that seamlessly sucks in everything. Be it pet hair, kitty litter, dust, and debris; this stationary vacuum cleaner can tackle it all. Moreover, it has a dual filter that removes dirt and debris and returns clean air to the house.
Another great feature is this free-standing vacuum cleaner is the light indicator, which blinks whenever the canister is full. To add to the convenience, the canister is easy to empty. Lastly, all features can be accessed and controlled using a simple dial.
What Could've Been Better?
A big disadvantage of using certain vacuum cleaners is the noise it makes, and that's precisely the issue with this one. This stationary vacuum is quite loud, which means you won't be able to use it at any given time. If you live in an area with tons of neighbors, this might not be the one to choose.
Pros
Powerful suction

Suitable for collecting pet hair

Impressive sensor

Space-saving design
If free-standing units are not your type of thing, then take a look at this built-in stationary vacuum cleaner. The Sweepovac (SVLP SL2) kitchen stationary vacuum is perfect for people that prefer discrete and seamless stationary vacuum cleaners. It is incredibly lightweight as it weighs only 7 lbs. and has a slim and updated design as well.
Sweepovac SVP SL2 Undercounter Kitchen Vacuum
New, slimline version fits most kitchens under the cabinets
Powerful Suction-5 times the power of most hand-held vacuums
Buy Now
We earn a commission if you make a purchase, at no additional cost to you.
11/28/2021 03:50 am GMT
Why Did We Like It?
Free-standing stationary vacuums can be aesthetically unappealing or too big for a space. In such cases, the ideal alternative is an under-counter kitchen vacuum. The Sweepovac built-in stationary vacuum is sleek and fits under any counter perfectly. All you need to do is cut a hole under the counter and fit the whole setup in there for easy access.
In order to make the cutout, a template is provided that makes the whole process effortless. All you need is a cutting tool like a hacksaw and 30 mins of your time. Additionally, using it is just as easy. Once you set the hair, dust, and debris near the vacuum, just kick the switch, and it will suck it all in.
In addition, the Sweepovac stationary vacuum comes with a reusable bag, so no more buying trash bags. Furthermore, you can also buy an extendable hose attachment to clean hard-to-reach places and carpets.
What Could've Been Better?
One of the biggest benefits of having a stationary vacuum is that most of the time, it is has a sensor. That's the only drawback with this one. There is no auto sensor in this, so you will have to touch/kick it to operate it. Other than that, it works efficiently and makes cleaning up easier.
Pros
Powerful suction

Discrete and seamless design

Extendable hose available

Easy to install
Cons
No auto sensor in this unit
Are you tired of seeing pet hair all over the house? We got you! We know that no matter how much you love your furry friends, their hair can be a nuisance. If your pet is a victim to the shedding season, we recommend the EyeVac pet touchless stationary vacuum for quick and efficient cleaning. This small unit can easily remove dust, hair, and debris as you sweep towards it.
Why Did We Like It?
Cleaning the house when you have a pet can be quite challenging. This is because it is not just dirt and debris that you need to deal with anymore; pet hair is now involved. This is why the EyeVac Pet touchless vacuum (EVPRO-PW) is ideal for people that need a stationary vacuum during shedding season.
One feature that stood out for us was the size of the canister. This stationary vacuum has a 4.8L canister that can clean hair and debris instantly. Additionally, the unit's infrared sensors detect any large spills or messes from 20 cms away. And in case the mess is further away, just brush it closer to activate the sensor.
Another fascinating feature is that the unit has a dual filter. The 1400 watt motor ensure everything is sucked and filtered so that clean air can be blown into the house. These features make the EyeVac pet vacuum perfect for pet owners, parents of small children, and people with mobility issues.
What Could've Been Better?
While the unit works great and has powerful suction, the infrared sensor tends to time out. The issue here is that it times out even if the broom is right in front of it and needs to be re-triggered to work. Not only is this whole process time-consuming, but a lot not energy efficient.
Pros
Fast and efficient suction

Durable and long-lasting

No batteries or docking station needs

Ergonomic design
Cons
Sensor needs to be re-triggered from time to time
If you are looking for a sleek and elegant looking stationary vacuum for pet hair, dust, and debris, then the search ends now. The EyeVac Home touchless stationary vacuum is ideal for any space – be it your home or a commercial space like a hair salon or boutique. It is a bagless container that can quickly be emptied when it is full.
Why Did We Like It?
The EyeVac Home (EVH-W) stationary vacuum is made for people that need efficient cleaning at home. Much like the other models, this is a free-standing stationary one that just needs to be plugged. Once the vacuum cleaner is plugged in, all you need to do is simply sweep hair, dust, or anything else towards the unit to activate the sensor.
The reason this unit can handle any kind of mess is because of the 1000 watt motor it is equipped with. Despite having a smaller motor than other EyeVac models, it can instantly clear food, pet hair, kitty litter, hair, and debris. Additionally, it has a large canister that can hold about 5L.
You will appreciate the automatic and manual controls on this unit. It also has a "canister full" indicator, so you know when to pull it out to empty it. In addition to that, it has two highly efficient filters – one to remove the dirt and one to provide clean air to the house.
What Could've Been Better?
However, we realized you have to sweep right up to to the stationary vacuum to activate the sensor. It claims to detect the dirt and debris from far off, but that is not the case. Other than that, it's one of the highly recommended stationary vacuums.
Pros
High-efficiency filtration

Ideal for commercial use, including hair salons

Removes 100% of dust, hair, and other dirt

Easy to store
Cons
Sensor does not activate unless dirt is right in front
And, finally, we recommend the Stylance touchless stationary vacuum cleaner. This is a sleek unit that is not only efficient but looks good. No matter where this is plugged in, it will blend in with the interior effortlessly. Additionally, it has an ergonomic design that is highly appreciated.
Why Did We Like It?
The Stylance touchless stationary vacuum cleaner, aka the "hair dustbin," can be used to remove 100% of dust and hair and debris effortlessly. This is why it is ideal for home and commercial spaces, including hair salons, boutiques, and garages. It works best on wood, vinyl, or concrete floor.
Now, moving on to the functionality of this stationary vacuum cleaner. Much like all the others on this list, this one has infrared sensors that activate the suction to clear the hair and debris instantly. Additionally, this touchless vacuum has a HEPA exhaust filter that ensures only clean air enters the room.
One great thing about this unit is that, unlike other vacuum cleaners, it shuts down only after it removes 100% of dust, hair, and debris present. Additionally, the unit is equipped with indicator lights for the canister and the general status of the vacuum and can be controlled manually as well as automatically.
What Could've Been Better?
This stationary vacuum has a high-efficiency motor and is strongly recommended for households with pets, mobility issues, or small kids. The only thing to keep in mind is that the suction hole is smaller than most competitor stationary vacuum cleaners. This makes it difficult to activate the unit as the sensors are close to the suction hole.
Pros
Auto and manual controls

Dual filter that removes dirt and cleans the air

Automatic shut down

Multiple light indicators present on the unit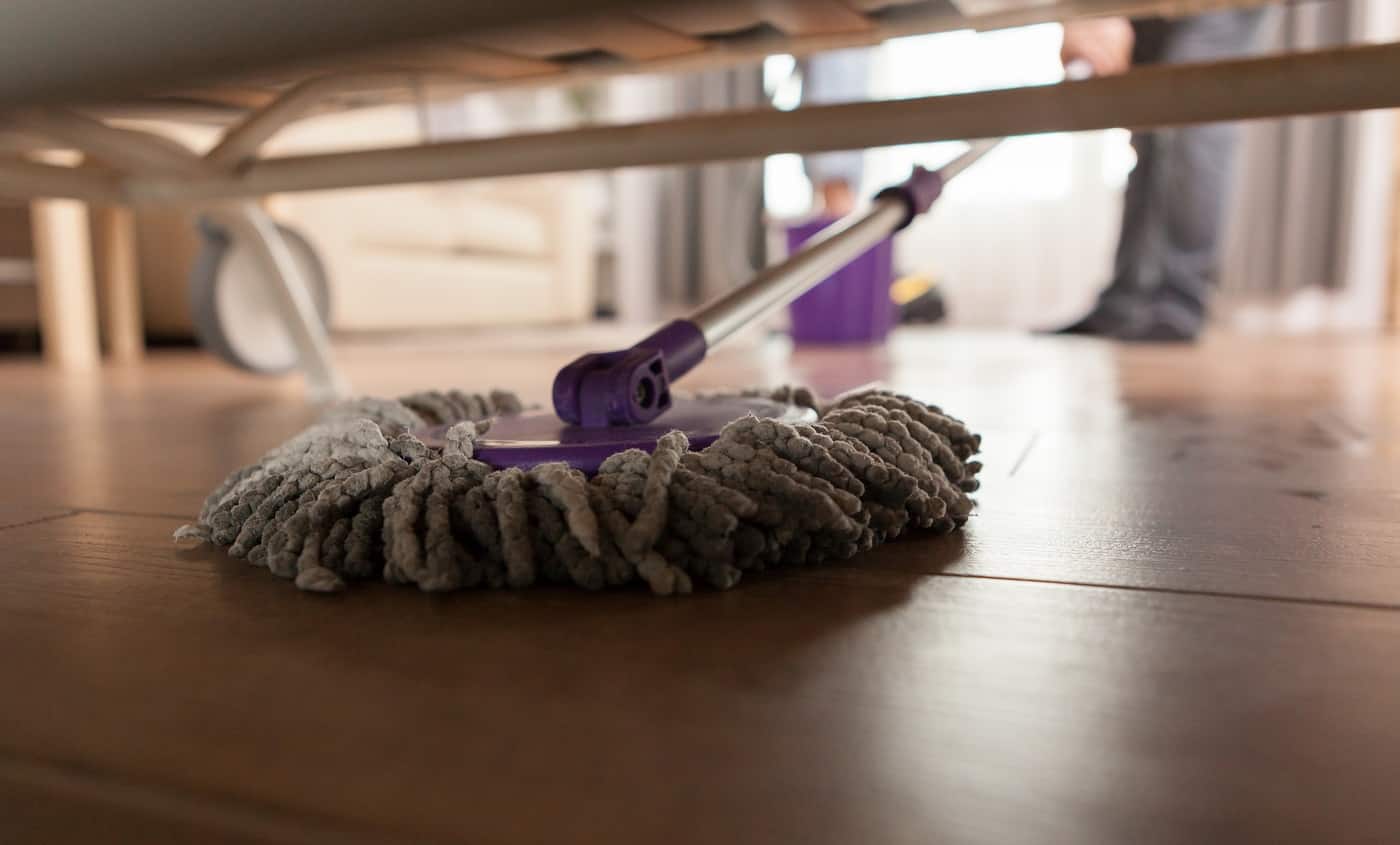 Stationary Vacuum Buyer's Guide
There are days when you see that no matter how much you clean, this one horizontal line of dirt stubbornly stays put. Then no amount of bending and sweeping can transfer that to the dustpan. This is why it is so important to have a free-standing stationary vacuum cleaner that takes care of that for you.
While we have given you a few recommendations, many in the market work just as efficiently. The question is, how can you tell if it is worth investing in? This is why we have put together this little buyer's guide to highlight some of the important features you need to keep an eye out for.
Now, let's get right into the details.
1. Suction 
What's a vacuum with good suction power? If it cannot pick up hair, kitty litter, dirt, dust, or debris, the vacuum is pretty much useless. Usually, a 1400 or even a 1000-watt vacuum removes everything effortlessly as the suction is quite strong. So, you can pick one based on your requirement.
Additionally, the suction should be smooth as well. This means that once it sucks in all the dirt, it should not clog the filters. This usually happens in built-in stationary vacuums as the motor is not as strong. But both built-in and free-standing ones are highly effective within their purpose.
2. Motor
The only way a vacuum can have powerful suction is if it has a powerful motor. If you are looking for one for your house, a powerful 1000-watt vacuum is more than enough to deal with all the dirt. However, it is usually a 1400-watt vacuum that's automatically perfect for professional use, like in a hair salon.
3. Filter(s)
Every stationary vacuum comes with a filter, while the high-end ones have dual filtration. These filters vary in size and also material. So, while some may be made of foam, there are others made of felt as well. It is an important part of the unit since it removes the dirt and gives out clean air in the room as well.
Ideally, it would be best to look for a unit with a HEPA filter as those are high-efficiency particulate filters. These are perfect for people that suffer from allergies as it cleans the air thoroughly.
4. Controls 
Most stationary vacuums can be controlled manually and automatically. There may be just a dial that can be turned to access the various settings to make things simpler. Furthermore, certain models can be controlled with buttons or switches as well. It all comes down to what is convenient for you.
The one thing to keep in mind and look out for are indicator lights. These lights need to be present, so you know the status of the unit. Usually, stationary vacuums are equipped with "canister full" indication lights, so it easier to know when it has to be emptied.
5. Design 
The thing about stationary vacuums is they need to look good since, more often than not, they are quite visible to anyone in the house. It should not look unappealing and needs to blend in with the interior of the room.
Moreover, bulky vacuum cleaners are not something people look forward to. So, the stationary vacuum cleaners need to be slim, lightweight, and stylish.
6. Bag and Capacity 
Stationary vacuums are bagless or come with reusable bags. The one advantage of a vacuum with a reusable bag is that it is much easier to clean than bagless ones. This is why it stands out from most traditional dustbins, reducing the expenses of buying trash bags. But, it all comes down to what you prefer.
Next comes the capacity of the bag. Since stationary vacuums are smaller, they cannot hold a lot, so they are ideal for smaller debris, dirt, and hair. If you plan to get one for the house, anything between 3-6L that will be ideal.
7. Additional Features
There are many additional features that you can look into when it comes to stationary vacuum cleaners. One of the most convenient ones is a long power cord. Usually, these units do not need long power cords but having one around five to six feet long makes the unit more flexible.
Additionally, ease of installation is another factor to look into. Built-in stationary vacuums are a little tricky to install since there is a bit of cutting involved, while the free-standing ones just need to be plugged in. Keep in mind the regulation of the housing area before opting for a built-in type.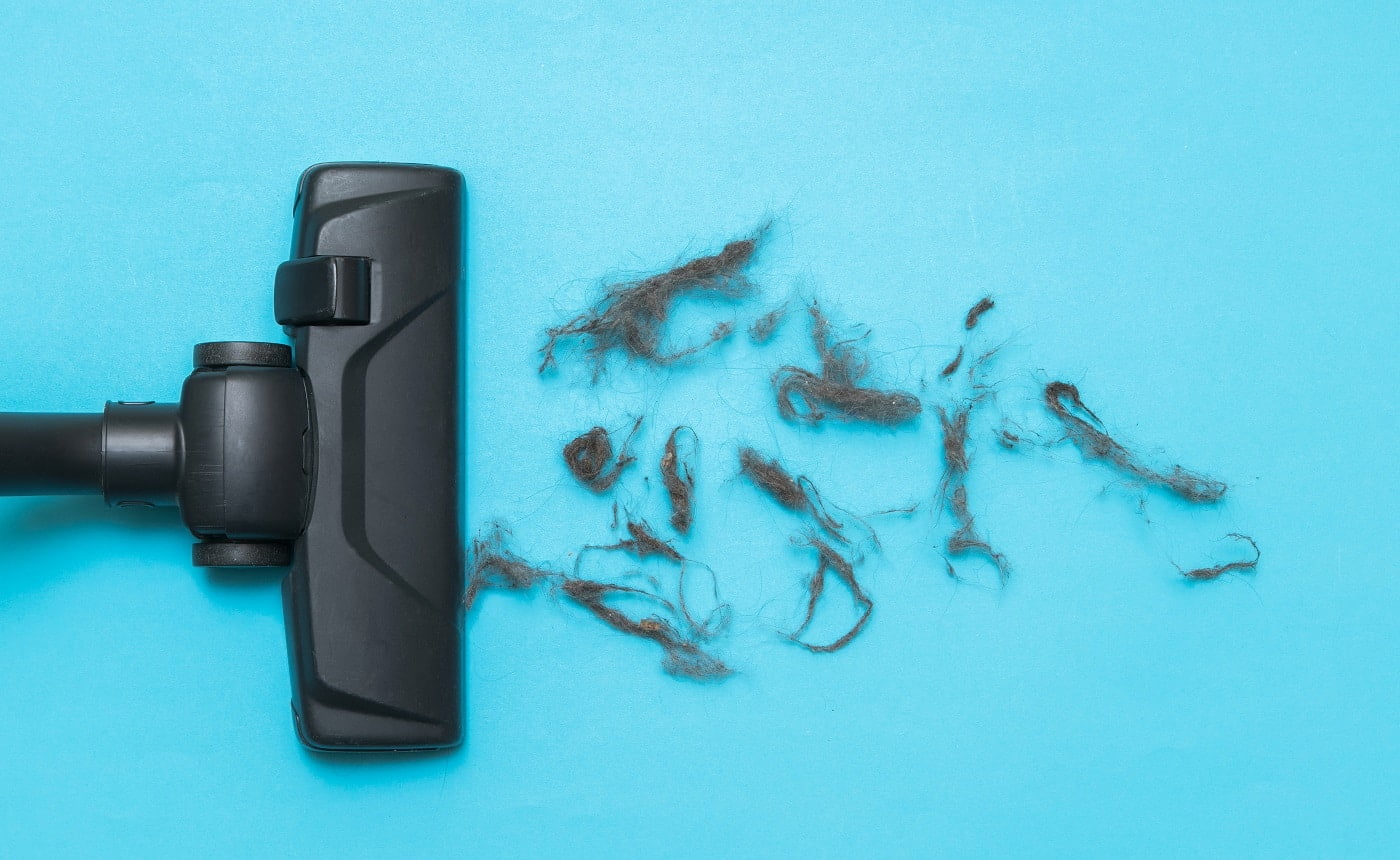 Verdict
On that note, we finally come to the end of our review on the best stationary vacuums of 2021. We hope this has been an informative read and has helped you in coming to a quicker decision.
We understand if there is still an air of confusion on which one is the best stationary vacuum out there. Let us help you out by allowing us to tell you our top recommendations. The first one we like a lot is the Eye Vac pet stationary vacuum (EVPRO-PW), followed by the Sweepovac (SVP SL2).
The Eye Vac pet stationary touchless vacuum (EVPRO-PW) stood out because infrared sensors activate Eye Vac even if the spill is 20 cms away. And, despite not having a sensor, the Sweepovac is highly recommended for its design and powerful suction.
Let us know which vacuum stood out for you the most, and we shall see you again with many more reviews like this.
Until next time!
Related Articles 
13 Best Bagged Canister Vacuums 
10 Best Shop Vacs For Dust Collection
7 Best Xiaomi Vacuum Cleaners for Healthy Homes
13 Best Shop Vacs  | Buyer's Guide and Reviews
13 Best Vacuum for Stairs | Reviews and Buyers Guide
13 Best Robot Vacuums You Can Buy Under $200
8 Best Robot Vacuums Under $150 | Reviews & Buyer's Guide
13 Best Backpack Vacuum Cleaners | Reviews & Buyer's Guide
13 Best Non-Electric Vacuum Sweepers 
Best Samsung Robot Vacuums| POWERBot Buyer's Guide
6 Smallest Wet Dry Vacs For Home and Workshop
6 Best Vacuum Cleaners for Mattress That Promote Healthy Sleeping
19 Best Upright Vacuums with HEPA Filter| Reviews & Buyer's Guide
Dyson AM07 vs Dyson AM06 Fan Comparison
Shark NV682 vs. NV683 vs. NV752 | Upright Vacuum Comparison Review
Vornado 530 vs 630 vs 660 | Room Air Circulator Fans Compared
Bissell BigGreen 86T3 vs. BG10 | Carpet Cleaner Comparison & Buyer's Guide
Deik vs. Dyson V8 & V7 Stick Vacuum Comparison & Buyer's Guide
13 Best Canister Vacuums for Pet Hair
ILIFE A4s vs. iRobot Roomba 690 Compared | Robot Vacuum Face-Off
Shark ION ROBOT 700 vs 720 vs 750 | Robot Vacuums Compared
ECOVACS Deebot N79 vs. N79s | Robot Vacuums Compared & Buyer's Guide
Lasko 7050 vs. U15701 vs. 655704 | Floor Fan Comparison
PureClean PUCRC95 Automatic Robot Vacuum Cleaner Review
Oreck Commercial ORB550MC vs. Orbiter Ultra Multi-Purpose | Buyer's Guide
iRobot Roomba 675 vs. 680 vs. 690 | Robot Vacuums Compared & Buyer's Guide
Bissell 9595A vs. 1831 | CleanView Upright Vacuums Compared & Buyer's Guide
13 Best Central Vacuum Systems
The Best Vintage Vacuum Cleaners To Collect
11 Best Wet/Dry Handheld Vacuum
13 Best Steam Cleaners for Hardwood Floors
6 Best Miele Vacuums For Cat, Dog, And Pet Hair
5 Best Central Vacuum Hose Replacements
12 Best Vacuums for Tile Floors
6 Best Central Vacuum Inlet Valve Replacements
14 Best Wet/Dry Handheld Vacuums
12 Best Robot Vacuums For Under $300
McCulloch MC1385 or Vapamore MR100
13 Best Steam Cleaners for Hardwood Floors
15 Best Robot Vacuums Under $300
12 Best Lightweight Vacuum Cleaners For Elderly
11 Best Central Vacuum Attachment Kits, Powerheads & Brushes
15 Best Lightweight Vacuum Cleaners for Elderly [Buying Guide]
11 Best Vacuums For Tile Floors
7 Best Central Vacuum Hose Replacements To Consider