Designing a website does not require prior web design knowledge anymore. 
Nowadays, you can skip consulting with the website editor and jump on the templates available online. With a bit of research, you will find premade samples of any theme you can dream of. 
After customizing the layout, you get a brand new website ready for business and potential customers. Today we have shortlisted the best Squarespace template for architect. 
Keep reading to know the details! 
Top Squarespace Templates For Architects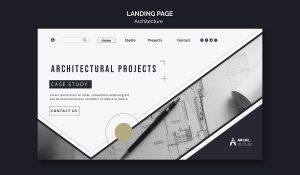 1. Ventura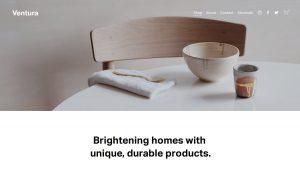 One of the ideal Squarespace templates for architects is Ventura, with its simple and clean design. Its landing page has a shop page and a subscribing option for periodical newsletters and updates. 
The About and Contact sections also have a simple design, making it a good option for an interior design company or architecture firms alike. Also, black fonts are used on a white background as the default design to give the website a professional look.
2. Bergen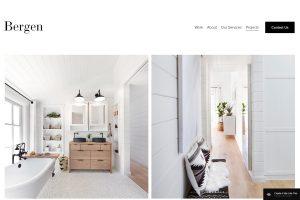 Next, we have an excellent template for interior designers and artists called Bergen. But architects can also use it to increase their business reach and attract potential clients. If you want to create your own website for showcasing the best works of your company, this template is a good place to start.  
While the elegant black and white palettes allow the images to shine on the website, the clear design allows visitors to find the menus easily.
3. Utica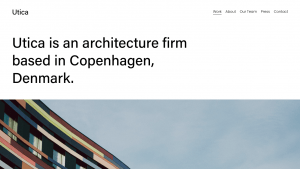 Utica is one of the best templates for an architecture firm, visual artist, and interior design firm. Even Real estate agents can use the spacious template to display homes and flats. Out of all the Squarespace options, this template features a straightforward landing page with images on the focal point. 
Additionally, the simple design effectively showcases the company's portfolio and past projects, while the homepage has a Modern design and layout. Customizations with this template are a breeze, and the color palette can be adjusted to suit your requirements.
4. Mark Novo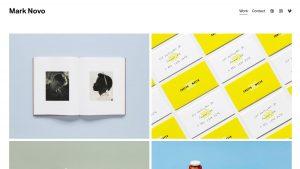 Another Squarespace template that focuses on the visual elements of the landing page is Mark Novo. Arguably, one can say that this template has the ideal web design for graphic designers and artists. However, Mark Novo could also be the perfect building platform for budding architects.
Since it is clean and professional, it is ideal for portraying new ideas and creative designs for clients. Compared to wordpress, the site built with this template gives an impressive large frame to display branding styles and colors. You can add six of your best works on the home page and add the rest in the Work section.
5. Ready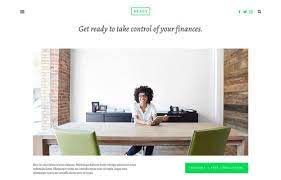 When talking about an architecture website template, the images should take center stage. And this template features a sizable platform for viewing your architectural pictures in the best clarity.
Additionally, the layout includes a button for scheduling appointments for your business, making it easier to promote your services. With this dynamic portfolio template, you can build an online presence and draw in prospective clients. You can also link to social media handles with the inbuilt buttons on the top right corner of the page.
6. Helen Gates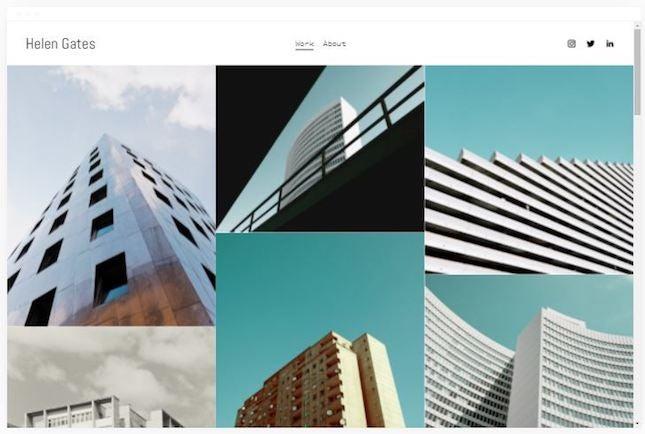 What makes this Squarespace template stunning is its gallery that is built specifically to display artworks, designs, and photographs. Of course, as a website for architecture, you can modify the images to add your own work. But the detail of leaving no gaps between photos makes for a bold and creative layout. 
Furthermore, the About and Home pages have a professional look, suitable for an interior designer. Adding to that, it has a no-frills responsive design to inform the readers about your company in brief.
7. Sofia Pazari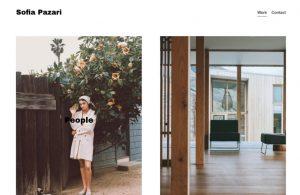 Creating your own website does not have to be a tedious task. With the correct Squarespace template, it is possible to build a creative portfolio for architecture and interior design. Pazari allows you to segregate various projects while retaining the visual element on the home page.
Moreover, there are only two buttons – Contact and Work, simplifying the pages and giving the portfolio a modern look. Of course, like all templates, this option can be tweaked to add a personal touch with fonts, images, and other tiny details.
8. Craig Classon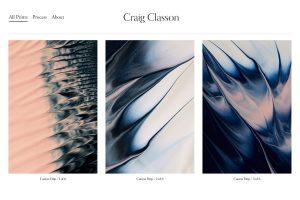 Another template that features on the Squarespace website is Craig Classon which is an image-focused design. Actually, this layout is meant to be for painters and artists, but the three large image sections are ideal for an architecture-based design too. It has three buttons – All Prints, Process, and About, which you can modify into samples or use the space to offer services. 
And the best part is you get professional designs for small businesses and personal brands without hiring expensive website designers.
9. Sackett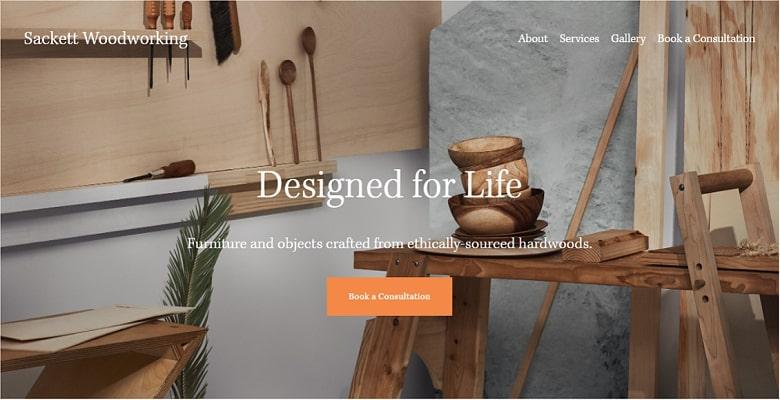 Website templates come in all types of forms imaginable, and Sackett might be an option for a site about architecture. This Squarespace template has a full-screen image on the first page with white font and an orange "Book A Consultation" button. Depending on your business, brand, and the website image you wish to portray online, a few changes might be required.
Besides, there is a Gallery button to which the architecture or interior design portfolio can be added. Squarespace templates like this one are pretty flexible and help you create a customized version of the template provided. Often, the final website may not even look remotely like the original template.
10. Barbosa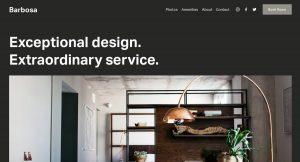 If you are interested in a clean and minimalistic design with a few meaningful writing pieces on the landing page, then Barbosa should interest you. The reader will first see the brand name and a few words describing your company. A full-screen image is just one scroll away. 
Also, it has dedicated sections for About, Photos, and Amenities with large photos to complement each section. The default template has a dark gray background and white font, but you can select any color and font of your choice. 
11. Beaumont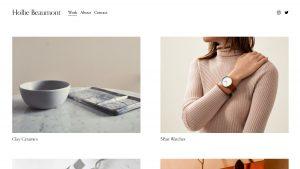 Those of you who would prefer a minimal portfolio with simple features should enjoy creating a site on Beaumont. This website template by Squarespace is modern and clean while featuring large images with a white background. Initially, this web design was created for photographers, but architects can also showcase their work online and promote services. 
The template is only a beginning point, and unlike wordpress, Squarespace offers a variety of customization options across pages.
12. Brine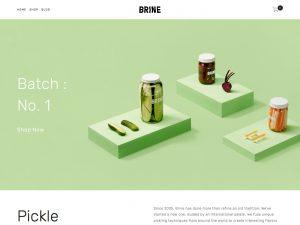 Different people have different reasons to create a full-fledged site. Brine is an unconventional Squarespace template for architecture, but here's how you can make it work for your business. First of all, Brine is a food product website template, but the pages have substantial image spaces where you can conveniently fit your architectural designs.
Additionally, it has a blog button that you can use to direct people to architecture-related blogs. You can permanently remove the shop and cart buttons without the help of any web designers. Also, the front page changes images if you hover on it.
13. Sarah Minetta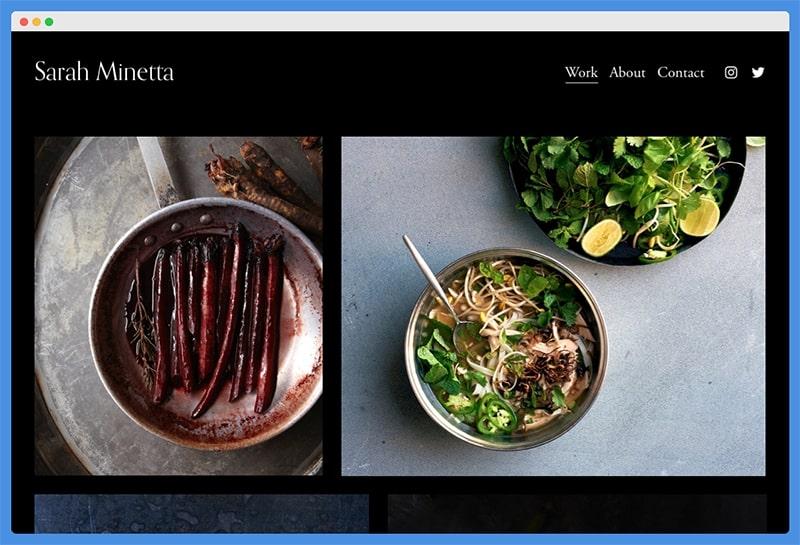 Sarah Minetta or Minetta is an unpretentious website template that would work best with photography, art, and architecture themes. On the Squarespace website, this template is found in the photography section, and it seems to be based on food photography. But, its clean and large picture sections with the black background can be used as an online portfolio with plenty of relevant images on the homepage.
Moreover, it has Work, About, Contact, and social media buttons that can translate to suit any online business or service.
14. Talva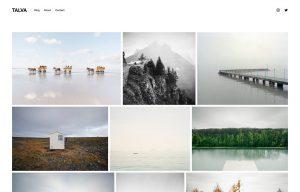 Many website templates by Squarespace are image-based and art and photography-centered. One such template is Talva which features 15 photographs on the first page. With the blog option, it is possible to create unique written pieces about your niche subject and business.
Apart from that, the template design is modern, clean, and minimalistic, with a pure white background that gives the images prominence. An architecture-themed portfolio and website can easily mold into this template.
15. Grove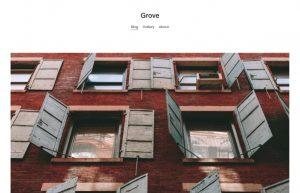 Grove is yet another template you can use for an artistic and designer portfolio. This option does not heavily rely on images, even though it has three large images on the first page. It's ideal for an architect or a team of professionals that want to blog on a regular basis.
WIth Squarespace templates, you can customize and design the website as you please. And this template is no different, so you can use these to add or remove features whenever you want. Finally, it has three main buttons – Blog, Gallery, and About sections.
16. James Balboa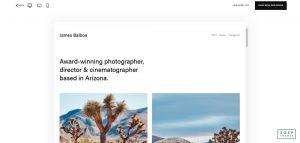 Another website template that has the right features for creating an architecture-based page is James Balboa. Its pages are composed of a simple white background that creates a contrast with the clear black font. The top portion of this template consists of a brand introduction which you can edit as per your preference.
As you scroll down, there are sections of images in rectangular and square shapes. Each section consists of three to four images, each of which belongs to a different project. However, these design templates are changeable, and you can modify the details easily. The Work button drops down to further options when hovered upon.
17. Chase Nevins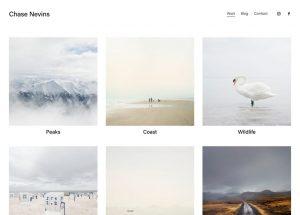 If you want the images to catch the viewer's eye, then Nevins might be one of the website templates you should consider. With its uncluttered design complemented by the clear white background, this template stands out due to its pure simplicity.
Furthermore, each image clicks to open a different page which means you can share snippets of all your projects on the first page. The template has a Work, Blog, and Contact button along with social media links on the top right side of the page.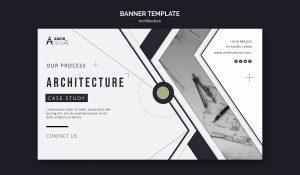 Final Words
In conclusion, selecting a great template is the first step to building a professional website. However, make sure to select an image-focused template with large pictures. Easy navigation is also essential; after all, you do not want clients to get a lot on the landing page. 
Finally, the website template should have some room for relevant text to compliment your pictures. We hope you find a suitable option in our list of the best Squarespace templates. 
See you next time, bye!
Related Links
18 Best Squarespace Themes For Architects
17 Best SketchUp Plugins For Architects
The Architect and His Career in the Social Media Era
Where to Apply for Architecture Jobs Online
The Best Architecture Portfolio Examples, Covers, Designs
10 Best Laptop for Architects and Designers
Techniques & Good Studying Habits of Architecture Students
Tips on How to Get an Architecture Job From a Post Online
What Skills Are Required to be an Architect?
Work From Home Tips For Architects During COVID-19
14 Best Architecture Cut Out People Websites
13 Home Builder Software Programs for Managing Construction Projects
17 Best Fence Design Software Options
11 Best Shed Design Software Options
7 Best Container Home Design Software Options
4 of the Best Software For Architectural Walkthroughs
Architecture and Project Management Go Hand in Hand
10 Best Online Construction Management Degrees to Pursue
23 Best Gifts for Project Managers Around the World
An Architect's Guide to a Standard of Reasonable Care By David Erik Chase, AIA
13 Best Revit Tutorials, Courses & Training