A decade back if someone had said that sunlight can be used to power radios, you probably would've laughed. 
Well, yesterday's dream is today's reality as solar-powered radios are all the rage right now. So, with an increasing number of customers looking to buy these devices, we've picked 13 top-notch options available out there. 
But how exactly is a solar radio different from a regular unit, and why is it popular? These are the questions we plan to address in our guide. 
A solar radio not only lets you tune into your favorite channel while relaxing, but it also comes in handy during emergencies. Storms, cyclones, hurricanes, you name it; this radio has what it takes to help you survive. 
So, let's unravel this device and inspect the essential aspects that give it an edge. 
Top Solar Powered Radios 
IMAGE
PRODUCT
DETAILS

Our Top Pick

Our Top Pick

FosPower Radio

2,000mAh power-bank 
Four LED reading lights 
Three power sources 

VIEW LATEST PRICE →

RunningSnail MD-088s Radio

1000mAh power-bank 
Flashlight 
Three charging methods 

VIEW LATEST PRICE →

Kaito Radio

Six-way powered 
5V USB input 
5V AC/DC output 

VIEW LATEST PRICE →

RunningSnail Md-090 Radio

2,000mAh rechargeable battery 
S.O.S signal 
Hand-crank for self-charging 

VIEW LATEST PRICE →

Midland Radio

2600 mAh battery 
32-hour runtime 
USB charging cable 

VIEW LATEST PRICE →

RegeMoudgal Radio

2,000mAh power-bank 
S.O.S alarm 
Micro USB cable 

VIEW LATEST PRICE →

Mesqool Radio

2500mAh battery 
Five power sources 
Seven pre-configured weather stations 

VIEW LATEST PRICE →

Greadio Radio

2,000 mAh power-bank 
Built-in Li-ion battery 
12-hour radio runtime 

VIEW LATEST PRICE →

HOLABABY Radio

2,000mAh rechargeable battery 
Hand-crank 
Seven preloaded weather stations 

VIEW LATEST PRICE →

ROCAM Radio

2000mAh battery 
Rechargeable Li-ion battery 
10.3-inch telescopic antenna 

VIEW LATEST PRICE →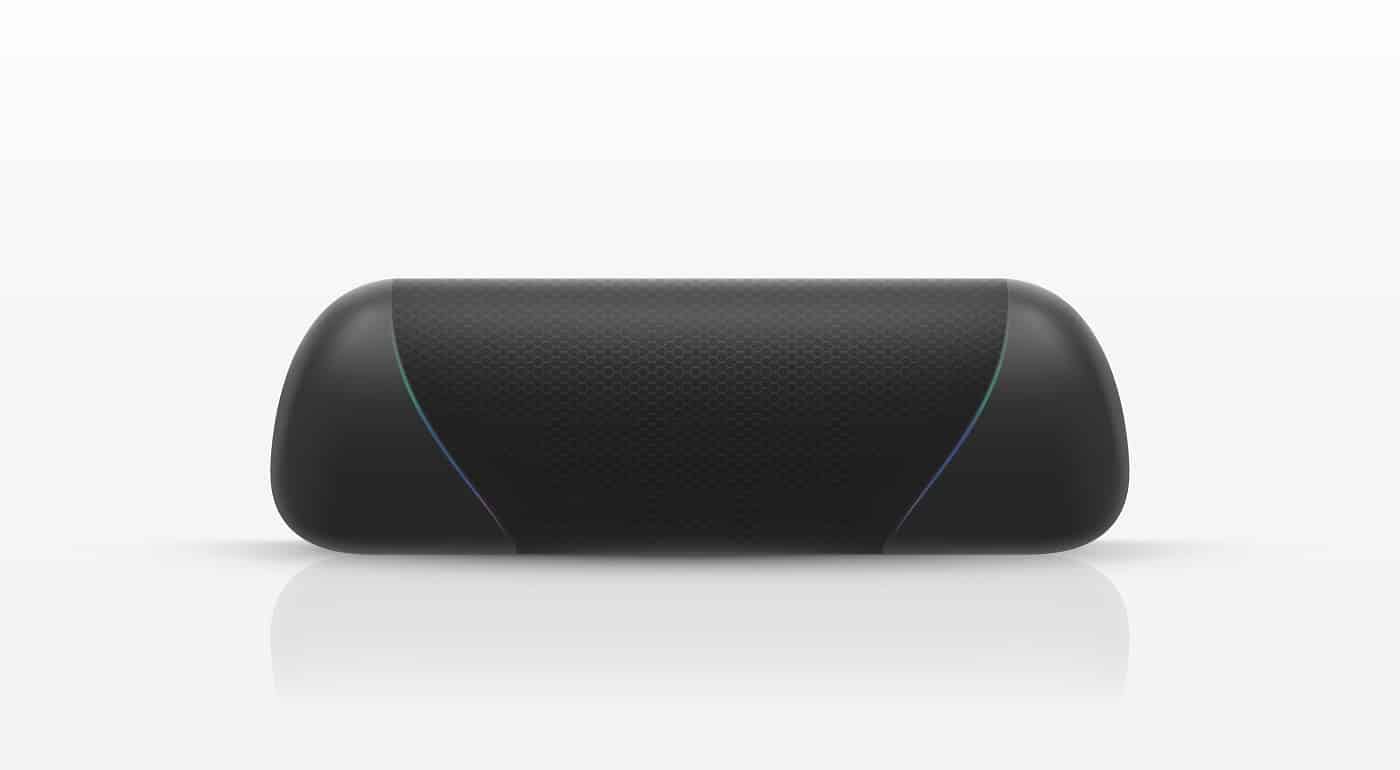 When it comes to solar-powered radios, there's no way we can skip FosPower Radio, considering its incredible features. It does most things well, and users have been impressed with its performance. So, why don't we take a closer look to be sure whether or not it fulfills your needs?
Sale
Why Did We Like It? 
To fully experience this solar radio in all its glory, all you need is sunshine. The solar panel stores the sun's energy, which is fed into the 2,000mAh power-bank for use during multiple emergencies. So, you can charge any small tablet or phone quickly during a crisis. 
Another thing to note is that the device has three power sources, which are also part of the emergency-preparedness feature. When the need arises, you can switch to more power and recharge the radio without any hassle. In fact, even in challenging conditions, functions like the S.O.S alarm and LEDs remain in working conditions, thanks to the crank lever and solar panel. 
Besides, the designers have added not one but several light sources. In total, it has four LED reading lights along with a flashlight to illuminate dimly lit areas and other dark spaces.
What Could've Been Better?
One aspect that could've been looked into is the unavailability of a headphone jack, which refrains you from listening to the radio privately. Apart from that, there are no instructions available with the model, making it challenging to understand the nuances of the tool. 
Pros
Charges phones and tablets

Lights up dark areas

Crank lever for fast-charging

Accurate

Works well in emergencies
Cons
No headphone jack

Doesn't include instructions
For those of you who're unfamiliar; RunningSnail is a well-known brand whose products are as unique as the brand name itself. No surprise that the MD-088s model has turned out to be quite a favorite among customers. You'll find there's a lot to like about it.
Sale
Why Did We Like It? 
One of the first things that grabbed our attention is its modern design equipped with a 1,000mAh power-bank. The power-bank can charge an iPhone and other cell-phones, making it compatible with various devices. Moreover, there's no need for an adapter, allowing you to connect your mobile with a micro-USB cable. 
The stand out feature is that it's extremely useful in emergencies. Whether it be an impending storm or other hazards in the vicinity, you'll get to know beforehand, thanks to the accurate reception from its antennas. Plus, it's handy for outdoor use, with the flashlight illuminating most areas. 
Now, let's talk about charging this device. There are three ways in which you can do so – through micro-USB charging, solar charging, or using the hand-crank. The last way is the quickest as it swiftly energizes the internal battery for a seamless experience.
What Could've Been Better?
There are issues with the AM reception; from time-to-time, it could be challenging for you to pick up accurate signals. Also, while the flashlight is an excellent addition, the dark spot in the middle of the beam isn't a particularly pleasing sight. The light would've been more powerful and better equipped without the spot.
Pros
Portable

Suitable for outdoor use

Fast hand-crank charging

Invaluable in emergencies

Compatible with latest cell-phones
Cons
Tricky AM reception

The light beam needs to be better
Kaito Radio offers the perfect balance of features to top rival products. The designers have made some excellent additions in terms of design and functions, which is why it's on most people's wish list. But to truly appreciate the tool, let's inspect the components in greater depth in the following section. 
Sale
Why Did We Like It? 
This solar radio has several fantastic attributes, but the most significant are the six available power sources. Not only is it suitable for charging multiple devices, but there are numerous ways in which the radio can be energized. It works with three A.A. batteries and consists of a 5V USB input along with a 5V AC/DC output. 
Although the shortwave reception needs improvement, you can enjoy a wide range of channels, highlighting the comprehensive coverage. Additionally, there are seven pre-installed channels comprising entertainment, sports, and 24×7 weather forecast from across the globe. Plus, the Public Emergency Alert System ensures safety all-year-round. 
But what are the features that will help you during an emergency? This radio comes with an emergency mobile charger, enabling your cell-phone to remain useful in challenging situations. Besides, the LED flashlight and the red beacon S.O.S light lets people locate you for help to arrive. 
What Could've Been Better?
There are two issues we need to highlight. If you use the solar panel to charge the battery, lay down for a quick nap because it takes much longer than other methods. Secondly, shortwave radio reception is relatively low, which might give you second thoughts before purchasing it. 
Pros
Seven pre-installed channels

Efficient charging

LED flashlight

14.5-inch telescopic antenna

Water-resistant
Cons
Slow solar panel charging

Poor shortwave radio reception
Next up is RunningSnail Md-090 Radio, having many similarities with other units available out there. So, why should you buy it? For one thing, it comes with the necessary upgrades, helping it to climb the charts and rank among the top units. As for the remaining reasons, read on to find out.
Why Did We Like It? 
The primary concern of any individual is to stay safe during these challenging times, and this radio proves useful in that regard. While there are no eye-catching features as such, the ability to relay news related to any emergency places this model in good stead. Whether it be a hurricane, cyclone, or tornado, it accurately transmits the information, ensuring your safety. 
When the storm arrives, the table-lamp and 1W LED flashlight come into play because most often than not, there's likely to be a power outage. You can use the lights to illuminate dark spaces and take precautions in challenging situations. Furthermore, with the S.O.S signal, which is a flashing red light, you can warn others or call for help. 
In various conditions, the 2,000mAh rechargeable battery allows the LEDs to remain functional for 12 hours and the radio for six hours. Plus, when the usual ways prove ineffective, using the hand-crank allows you to self-charge the device. 
What Could've Been Better?
Truth be told, the reception is adequate at best, and other units offer much more in terms of range. This is something RunningSnail should've looked to improve because users might be hesitant about purchasing it. Other than that, battery backup is another aspect where it lags behind. 
Pros
1W LED flashlight

Dual-band

Flashing red LED light for emergency signals

USB hardware interface

Multiple ways to charge
Cons
Poor reception

Battery backup isn't the best
Midland Radio is more than a handy radio-set, enabling you to use it for a long time for the best results. It has most bases covered, but we particularly love the attention to detail, making it a reliable unit. Therefore, it has received mostly positive reviews, which is well-deserved, as we'll highlight in the next section. 
Why Did We Like It? 
Let's start with some of the standard attributes also seen with other solar radios to point out how this unit is different. It has three sustainable power sources – the solar panel, hand-crank, and a rechargeable battery – but what's significant is the power it delivers. The battery is 2600mAh, which is one of the highest in the market. 
For backup, you'll need six A.A.A. batteries, but usually, users are satisfied with the 32-hour runtime, making it exceptionally convenient. The longer runtime allows the antennas to scan through seven weather channels and transmit the strongest among them. As a result, you stay updated regarding all storms and cyclones in the neighborhood. 
The designers have added a USB charging cable, ensuring appliances like a cell-phone can be charged quickly. Plus, during an emergency, the S.O.S beacon flashes Morse code to call for help. Also, with the CREE LED, you can guide people to come and rescue you.
What Could've Been Better?
Although it has sufficient durability, the unit isn't waterproof, so you need to be extra cautious when using it near water. Another thing is that there's no way to turn off the Required Weekly Test, meaning you'll get weather updates at the same time, every day. This is a bit frustrating, but nothing major. 
Pros
CREE LED producing 130 lumens

S.O.S signal with Morse code

Fast charging

Seven weather stations

Ultrasonic dog whistle
Cons
Required Weekly Test can't be turned off

Not waterproof
RegeMoudgal Radio has kicked up quite a storm to grab the attention of potential buyers. So much so that even a passing glance will leave you coming back for more, and if you choose to oblige, rest assured you won't be disappointed. It'll be worth the money as it provides an unmatched experience. 
No products found.
Why Did We Like It? 
While there are several features of a solar radio, the critical component is the battery, which stores solar energy to deliver power. This product has a 2,000mAh power-bank delivering a total runtime of 12 hours while the radio works for six hours. Moreover, if you find your mobile running out of charge, plug it into the radio for fast charging.
Now, there are four ways to charge the radio – using the hand-crank for self-charging, through three A.A.A. batteries, solar panels, and a Micro USB cable. Once fully charged, the dual light sources effectively illuminate most places. There are six reading lights to reduce strain on the eyes, while the flashlight proves useful during an emergency. 
Other than that, the S.O.S alarm enables you to call for help and permits rescue teams to locate you by following the flashing red light. 
What Could've Been Better?
One of the downsides is the higher cost, which might inhibit buyer's from making the purchase. Considering the range of functions on offer, the manufacturers felt that the price needed to be higher than other units. So, the question is, can you be flexible with the budget to buy this model? 
Pros
Multiple charging methods

Six reading lights

Flashing red light for emergencies

12-hour runtime

Charges cell-phone and tablets
We're at the halfway point of our list, but there are several quality units we're yet to review. Our next recommendation is Mesqool Radio, which has been generating substantial buzz in the market. No wonder most people have only good things to say, but it also has the relevant features to back up those claims. 
Why Did We Like It? 
As far as emergency-preparedness goes, this solar radio has left a mark on potential buyers. We loved the seven pre-configured weather stations and, thanks to the knob, you can quickly switch between channels for the latest updates. This unit has excellent reception, including shortwave reception, even with the antenna kept down.
Plus, there are five power sources supported by the 2500mAh battery. While the solar panels are useful on a sunny day, you can use the hand-crank to power up the internal Li-ion battery during emergencies. There's also a Micro USB input and the option of using three A.A.A. batteries if needed. 
It's highly portable and works great if you're out camping. In that regard, the flashlight helps illuminate most areas while a simple flip of the switch turns on six LED reading lights. Furthermore, there's an emergency cell-phone charger, so your electrical appliances never run out of power.
What Could've Been Better?
The turning knob is stiff, occasionally making it difficult for you to get accurate tuning. However, this isn't a significant concern, and all you need to do is conduct regular maintenance. Also, after everyday use, the buttons may come loose; therefore, it would be best if you remain vigilant. 
Pros
Portable

Flashlight for dark areas

Six reading lights

Easy to use

Good reception
Cons
Buttons may come loose

Stiff knob
We've gone through several models, but we suggest you don't make up your mind just yet because the products keep getting better. Next on our list is Greadio Radio, which is quite well-known since it occupies a place among the top products. Thanks to the terrific functions, it has endeared itself to users.
Sale
Why Did We Like It? 
An important consideration when deciding on a solar radio is the runtime. Luckily, this model does well on a full-charge, delivering a runtime of 12 hours while the flashlights can be used longer, for 15 hours. Now, for charging, you can use the hand-crank, solar panels, Micro USB cable, or three A.A.A. batteries. 
The 2,000mAh power-bank has sufficient energy to keep your cell-phone and other devices in working condition. Suppose you find that your mobile could die-out soon; simply plug it in, and the radio will take care of the rest. So, making emergency calls will no longer be troublesome. 
Interestingly, despite having numerous functions, this radio is compact and the perfect companion to take on your escapades. It fits into a bag and doesn't have much weight, thereby proving comfortable. Meanwhile, it comes with a built-in flashlight and reading lights that illuminate most dark spaces.
What Could've Been Better?
One problem with the unit is that it's small. While the diminutive nature has its advantages, we felt a slight increase in size wouldn't have done any harm. Similarly, it's challenging to press and hold the buttons since the designers had no way to space them out, which is an inconvenience.  
Pros
Flashlight

Reading lights

Compact

Portable

Sturdy
If ever there was an eye-catching model, then it's HOLABABY Radio. Both in terms of looks and functions, this product takes the cake along with the icing on top. The designers have made some unique additions making it a worthy companion as you venture into the outdoors.
Sale
Why Did We Like It? 
We begin our review with a particular focus on the 2,000mAh rechargeable battery because it provides the base for all other features to work smoothly. Power from the battery keeps the emergency functions running, so you've no trouble dealing with challenging situations. Plus, with the hand-crank self-charging mode and the three A.A.A. batteries, it will never run out of power. 
Coming to the details, there are seven pre-available weather stations, keeping you well-informed regarding the changing atmospheric conditions. Also, the NOAA alert mode comes in handy during tornado and cyclone season, when there are frequent power outages. What's more, the S.O.S alarm consists of a loud siren and flashing lights, so you can be easily located during an emergency. 
But the most crucial improvement is that of the accurate reception supported by the large volume knob. It's easy to use, and you can tune into any channel of your liking.
What Could've Been Better?
Some users have raised concerns regarding the handle, which they feel is a bit small, so you might have issues when cranking. It might be challenging to hold, but it's nothing severe and you shouldn't read too much into it as different people have different experiences. Besides, the needle designed for station selection isn't straight. 
Pros
S.O.S alarm

NOAA alert mode

Flashlight

Accurate reception

Portable
Cons
The needle isn't straight

Small handle
If you're looking for a power-packed performance, it's very difficult to ignore what ROCAM has up its sleeve. While sticking to the basics and not trying anything flashy, ROCAM Radio gives the perfect account of itself compared to other top products. You can tune into your favorite channels with ease.
Sale
Why Did We Like It? 
This model has several exciting functions but first, let's talk about the battery. Complementing the five power sources is the rechargeable Li-ion battery along with a 2000mAh power-bank. While the power-bank helps charge electronic devices like your phone and tablet, the battery ensures all the components function smoothly. 
Furthermore, it delivers superb reception, thanks to the 10.3-inch telescopic antenna. So, you can listen to several channels for a hassle-free experience, but more crucial is the availability of seven preloaded weather channels. You can stay updated on all that's happening and take adequate precautions if a storm is in the offing. 
If you're cornered in a storm, the power's likely to go out, which is why ROCAM has added LED lights. The flashlight illuminates dark spaces with the six reading lights providing further support to keep you safe. Simply press the button on the side and turn them on.
What Could've Been Better?
There's no battery meter, meaning you've no way of knowing when the charge will run out. While it may not seem like a significant issue, these little things make a product stand out. Also, the sound quality may not be perfectly clear as it tends to crackle on occasions. 
Pros
Waterproof shell

Easy to use

Seven weather channels

Exceptional reception

S.O.S alarm
Cons
Sound may crackle

No battery meter
Although Eton Radio looks like a simple unit, you shouldn't fall for its looks. Instead, focus on the remarkable design and the many wonderful attributes of the model. It's versatile, allowing you to take it wherever you go so that you can listen to your favorite channels without any hassle.
Why Did We Like It? 
The first thing to note is this solar radio has a digital display, so it must be adequately powerful for the readings to be clearly visible. In that regard, the 800mAh rechargeable Li-ion battery proves useful, ensuring you won't run out of power. Also, if needed, you can charge your smartphone and tablet by plugging them into the radio. 
One aspect where it does better than other models is the rugged design, making it suitable for the outdoors. You can take this radio on camping expeditions where it must endure the natural elements to remain in working condition. Therefore, it has an IPX4 splash-proof body to keep all the components well-protected. 
Finally, it delivers superior reception and picks up on weather channels, news, and entertainment to bring you all the information. The significant addition is that of the integrated NOAA weather band receiver, specifically relaying news related to storms and cyclones.
What Could've Been Better?
Charging the device is slightly complicated, which may not please first-time users. It'll take time to adjust and understand the functions; therefore, you need to remain patient. Other than that, the battery capacity is adequate but needs to be improved for better results. 
Pros
USB smartphone charging

Rugged

LED flashlight

Excellent reception

Aluminum carabiner
Cons
Battery capacity isn't great

Complicated instructions
We've discussed units having power, versatility, and a wide range of functions, but Zurio Radio has adopted a different approach. The designers quite rightly realized that to level the playing field, they need exclusive features not seen in other models. Therefore, don't be surprised by the dazzling performance.
Why Did We Like It? 
While choosing a solar radio, users invariably look at the battery first compared to the other features. So, this model has a 4000mAh rechargeable battery, making it one of the most powerful solar radios available out there. 
Supporting the battery are five-power sources: three A.A.A. batteries, solar panels, the hand-crank, wall-outlet, or car cigarette lighter. Needless to say, you get a longer runtime, which comes in handy during emergencies. Speaking of emergencies, it's equipped with NOAA radio stations, delivering 24×7 weather forecasts. Plus, you get clear sound quality thanks to the long antenna, while the volume can also be efficiently adjusted. 
You can take it with you on camping trips, where the flashlight proves useful by illuminating dark areas. Now, how will this device help you in the aftermath of a storm? For starters, you can charge your phone directly from the radio; secondly, the S.O.S siren produces enough noise, allowing rescuers to locate you. 
What Could've Been Better?
The LED needs improvement because it's not suited for lighting up a large area. However, this can be advantageous if you choose to be inconspicuous, so it's not a major issue per se. Besides, the shiny surface means you've to carry out regular maintenance, which is slightly inconvenient. 
Pros
Flashlight

S.O.S siren

Longer runtime

Long antenna

Clear reception
Cons
Regular maintenance

LEDs need improvement
Kello Radio is a multi-purpose model, solving most of your problems when it comes to tuning and reception. You'll see that it's a bulky unit, highlighting the durability it delivers, which is complemented by excellent features to form a potent combination. To learn more about it, read the following section. 
Why Did We Like It? 
Let's take a different approach and focus on accuracy for a change because this model picks up on a wide range of radio stations. It has a 2-band shortwave, but significantly there are seven preloaded weather stations for 24×7 coverage on storms and cyclones. Plus, with real-time updates and a public emergency alert system, you can adequately prepare for an impending hurricane. 
Furthermore, it supplies power to your phone and tablet for emergency charging. But that's not all; the built-in D.C 5V USB output ensures that your digital camera or G.P.S device has sufficient power. 
Now, there are four ways to charge this radio. The most obvious among them is solar charging, but the designers have also added a micro-USB cable along with three A.A.A. batteries if that doesn't work. However, in times of need, the hand-crank allows for self-charging. All-in-all it delivers reliable performance, proving suitable for numerous purposes. 
What Could've Been Better?
While there are several quality functions, one disadvantage is that this radio is slightly large for backpacking. You can still carry it, but you might not feel as comfortable compared to some of the other models. Also, there's no battery meter, meaning it'll be challenging for you to understand how long the battery will last. 
Pros
Real-time weather forecasts

Multiple charging methods

Compatible with electronic devices

D.C. 5V USB output port

Public emergency alert system
Cons
No battery meter

Not suitable for backpacking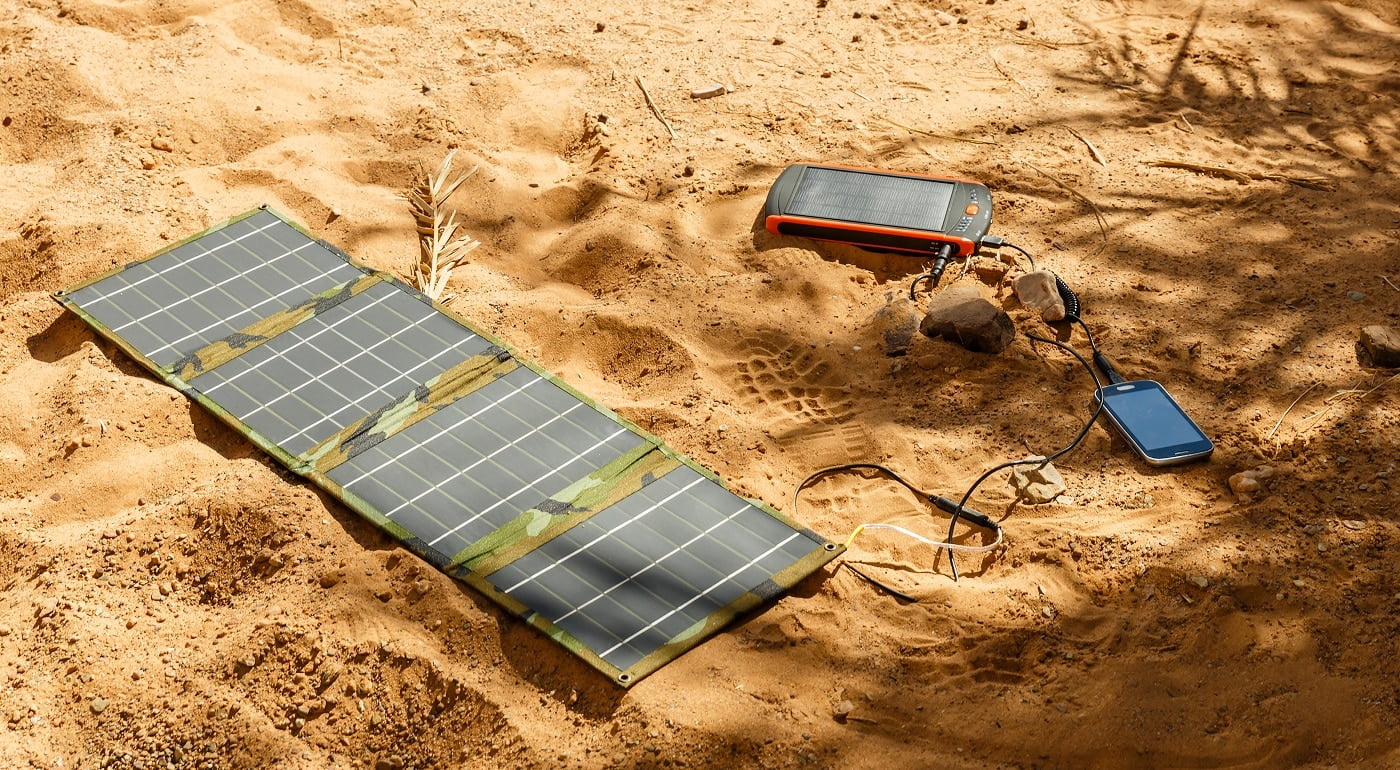 Solar Powered Radio Buyer's Guide 
We've completed reviewing the best products, now it's time to talk about why we picked these 13 units for our guide. While some of the characteristics have already been covered, here we'll highlight the critical attributes to help you distinguish between two top models. 
You can note down the following points for when you go to the market. So, let's begin then, shall we? 
Ruggedness
An often ignored characteristic of a solar-powered radio is its durability. These units are built to help you during an emergency, and there's no way to accomplish that without being sturdy. But an aluminum or steel construction doesn't guarantee sturdiness; what's important is to pick quality materials that can deal with outdoor conditions. 
Even if there's no storm or hurricane, the radio should be waterproof for camping expeditions. Moreover, the body has to be well-built to withstand bumps and scratches. 
Reception
Secondly, any radio is useless if it fails to pick up signals. Remember the song from the Titanic film – "near, far, wherever you're" – well, that's what's expected from a solar-powered radio as well. Wherever you are, it must tune in to channels from near or far. 
Also, reception is one thing, but it must be clearly audible for the best results. You don't want a continuous crackle to rob you of the joy of listening to your favorite stations. 
Battery
The battery must produce sufficient power for all the functions to work well. Particularly, having a powerful battery comes in handy during an emergency as it delivers a longer runtime. The flashlights, reading lights, and the S.O.S alarm all work well if they get the necessary supply of energy, helping you stay safe. 
Price
Finally, a solar powered radio shouldn't be too pricey. Just as it's environment-friendly, it must also be pocket-friendly, allowing customers to choose their desired unit. 
Verdict
Well, that's all there is to discuss, and hopefully, you've developed a better understanding of solar-powered radios. 
Oh! We almost forgot. To help you even further, we've decided to narrow down our favorite models from today's review before signing off. We believe it'll help you make an informed decision and pick the appropriate unit based on your needs. 
When it comes to the best overall performance, there's none better than FosPower Radio, which has most aspects covered. Next is RunningSnail MD-088s Radio, a highly versatile unit that's suitable for outdoors. Finally, Kaito Radio has done well in delivering the perfect combination of power and durability. 
That's it for now; we expect to be back reviewing more quality products. For now, enjoy the slight crackle as the antennas pick up radio signals from far and wide.
Bye! 
Related Articles
13 Best Solar Atomic Watches Right Now
11 Best Rated Solar Powered Shed Light | Buyer's Guide
10 Brightest Solar Spot Lights
11 Best Solar Atomic Watches Right Now
11 Best Solar Battery Chargers & Maintainers
13 Best Solar Electric Fence Chargers
13 Best Solar Powered Solar Desk Lamp
13 Best Solar Powered Birdbath Fountain & Pump
11 Best Solar Powered Bluetooth Speakers
13 Best Solar Powered Motion Security Lights
9 Best Solar Address Signs & Plaques
7 Best Solar Powered Christmas Laser Lights
Why Are My Solar Lights Not Working? [Answers & Solutions]
13 Best Solar String Lights for Sustainable Designs
9 Best Solar Generators for Camping & Home Use
10 Best Solar Powered Shed Lights
13 Best Solar Pool Covers Reviews  
11 High Output Solar Spot Lights [Buyer's Guide]