If you have a pool at home, you surely love all those refreshing and fun-filled swimming sessions.
But the problem starts when the cold winds begin to blow. Although using gas or electric pool heaters does give you warm pool water, it also means spending a lot on gas or power bills. As such, many of you might choose to wait for next summer.
However, bringing a solar pool heater at home would put an end to all such problems. It would give you warm water that you desire and will also save valuable energy and money.
Now, there are hundreds of options available out there, which makes it difficult to choose the ideal one. But you need not worry anymore, as we make the task easier for you by presenting this comprehensive list of the 10 best solar pool heaters to consider.
So, without any further ado, let's dive into the reviews.
Best Solar Pool Heaters
IMAGE
PRODUCT
DETAILS

Our Top Pick

Our Top Pick

GAME 4721-BB SolarPRO Curve Solar Pool Heater

Curved shape
Adjustable legs

VIEW LATEST PRICE →

Smartpool S601 Pool Solar Heaters

Polypropylene heat collector
80 sq ft of solar panels

VIEW LATEST PRICE →

Intex Solar Heater Mat

Surface has dimensions of 11 sq. ft.
32 mm hose attachment points

VIEW LATEST PRICE →

SunHeater S120U Universal Solar Pool Heater

Patented web design
Uses existing pool pump

VIEW LATEST PRICE →

SunHeater Pool Heating System

Panel dimensions of 2' x 20'
Tube-on-web design

VIEW LATEST PRICE →

Kokido Keops Solar Dome Swimming Pool Water Heater

Has an integrated rack
Includes a protective cover

VIEW LATEST PRICE →

Doheny's Solar Heating Systems

Panel has dimension of 2.5' x 20'
2-way diverter valve

VIEW LATEST PRICE →

SOLARPOOLSUPPLY Solar Pool Heater Panel

Panel has dimensions of 4' x 12'
Tube-and-web design

VIEW LATEST PRICE →

Flagman Shop Swimming Pool Water Heater

Comes with attachments
Weighs 6 pounds

VIEW LATEST PRICE →

FlowXtreme NS1002 Flat-Panel Pool Solar Heater

Consists of solar coils
Collapsible base legs

VIEW LATEST PRICE →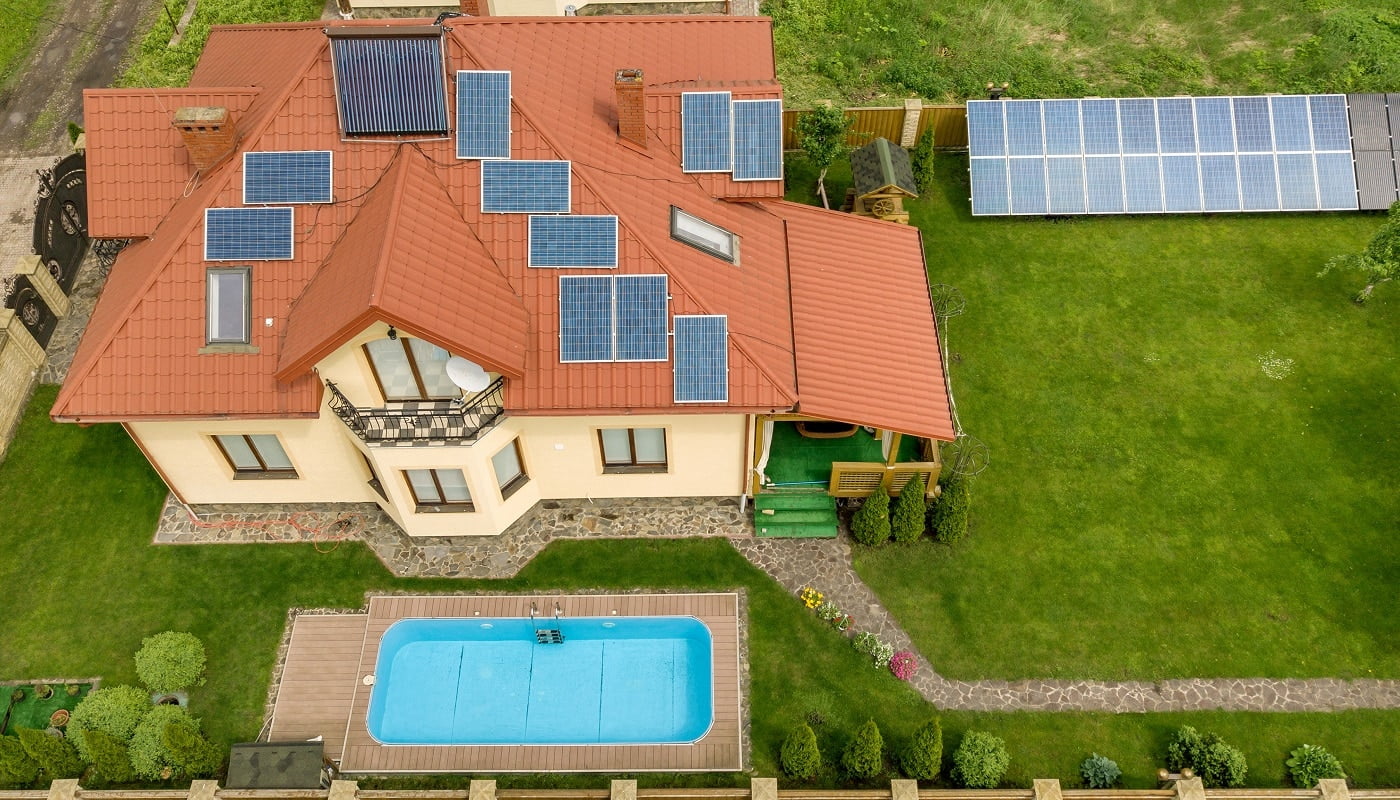 If you are on the lookout for a solar pool heater with a compact design, this model will be an ideal choice. It also uses smart technology that enables efficient performance, making your pool water just as warm as you want it to be. Note that this pool heater can be used for above-ground as well as in-ground swimming pools.
Why Did We Like It?
To begin with, we found the unique curved shape of this swimming pool heater to be its most significant feature. That's because this specially engineered design helps to maximize heat collection to provide you with the ideal warmth and comfort in the pool. Plus, this model comes with treaded ports that offer versatile plumbing options.
You will also like its foldable and adjustable legs that can be set up easily to provide the maximum exposure to sunlight. Besides, there is a clear cover that helps to lock in the heat absorbed.
Another great benefit of using this heater is that it works by gradually increasing the temperature of the water by a few degrees. It is designed to offer a temperature rise of 5 degrees in 4 days. As such, you get an extended pool season and great heat output while saving considerable space.
And in addition to offering such features, the heater is also made from high-quality materials that can comfortably withstand frequent exposure to the sun. This makes it much more long-lasting than most pool heaters in the market.
What Could've Been Better?
We were extremely satisfied with the performance of this product. Although, initially we observed a minor leakage from one of the pipes that connected the heater to the pump. The threads which bound the pipes kept slipping back, and thus stopped the gasket from sealing. That said, we could stop the leakage quickly by changing the gasket and attaching it firmly with a tape.
Pros
Maximizes heat collection

Can be set up easily

Efficiently locks the heat absorbed

Offers long-lasting performance
Cons
Pipes connecting heater to pump may leak sometimes
The next product in line is this pool heater from Smartpool, a well-known brand in the solar power industry. It is suitable for heating both in-ground and above-ground pools and gives you great value for your money. Also, note that it acts much faster than many other products available out there.
Why Did We Like It?
Featuring solar panels spread across an 80 sq ft area, this model collects solar energy that can quickly increase your pool water temperature by up to 6-10°F. Besides, its polypropylene heat collector offers a durable and advanced performance that keeps your pool warm across all seasons.
The other feature which caught our attention was the set of purpose-built tubes designed to further increase the temperature of the surface receiving solar radiation. Thus, the heating system as a whole offers you the most warm and comfortable experience in your pool.
Added to this, the heater is designed to make it convenient to handle and much more long-lasting than average products. For instance, the individual sections of the solar panel are attached by interlocking channels to enable greater flexibility. Hence, you can easily place it on surfaces such as a fence.
What Could've Been Better?
Although the product fares quite well in terms of efficiency, we felt that the instructions were not descriptive enough. We couldn't comprehend some of the steps for installation and had to refer to an online installation guide.
Pros
Increases water temperature by 6-10°F

Keeps your pool warm throughout all seasons

More long-lasting than average products

Can be easily placed on surfaces such as a fence
Cons
Instructions not descriptive enough
Looking for a pool heater that is easier to handle and install than the conventional solar panels? Then, this product is the right one for you, as it comes in a compact size and a convenient design. It is perfect for heating up small to medium-sized pools and comes with all essential attachments required for installation.
Sale
Why Did We Like It?
Firstly, the heating system of this product is built with eco-friendly technology to deliver the desired increase in water temperature in an energy-efficient way. Note that it can warm the water of small to average-sized swimming pools by up to 10°. Also, the pool water is circulated back very quickly, giving you almost instant results.
Further, we really liked how this solar mat was compatible with all Intex pumps, or for that matter, any filter pump having a flow rate of up to 2500 gal/hr. So, you don't have to be concerned about compatibility issues at all and can be assured of getting the desired warmth with most filter pumps.
Another great feature that we found in this product was its 32 mm hose attachment points, which enable easy and efficient connection. You are also provided by a sturdy bypass valve to make the connection extra-secure.
And that's not all. Besides facilitating easy installation and handling, the compact size of the solar mat makes for space-saving storage during the off-season.
What Could've Been Better?
The product serves the purpose quite well as it gives you the warm water that you desire almost instantly. Although, we didn't find the thin vinyl material of the solar mat to be durable enough for long term use. After using it for about a year, you may find some leaks at some points on the surface.
Pros
Warms water by up to 10°F

Compatible with most filter pumps

Bypass valve makes connection extra-secure

Facilitates space-saving storage
Cons
Material is not durable enough
If you want a cost-effective pool heating solution that can be installed on a wide variety of surfaces, this one from SunHeater is a perfect choice. Also, given its affordable price, it offers an admirable performance that many expensive products can't compete with. So, let us have a look at its beneficial features in a nutshell.
Why Did We Like It?
To begin with, we loved the patented web design of this pool heater, which provided maximum exposure to the sun's rays. It made the pool as warm as we wanted within just two days. Also, note that this model can heat up the pool water by 10°F, which is quite amazing given its affordable price.
Further, even when the weather is rainy or cloudy, you can be rest assured that the product will give you warm water within the same duration. And it can also extend your pool season by several weeks.
Lastly, we liked how the heater could be installed within a short time by simply following the well-described instructions that came along with it. Note that you can install it on a variety of surfaces including on racks, fences, roofs or simply on the ground.
What Could've Been Better?
This pool heater is more heavy and bulky than other products, so carrying it along might be tiring. This is especially true for cases when the heater has to be placed on the roof. Also, you will need to purchase some extra accessories along with the product to install it in the right way.
Pros
Provides maximum exposure to sun's rays

Extends the pool season to several weeks

Makes the pool warm within 2 days

Easy and quick installation
Cons
Heavier than other products
Our next pick for you is this superior-quality Pool Heating System from Sunheater which provides you with the ultimate comfort and warmth. It also maintains the level of heat very consistent and keeps your pool warm for a long time.
Sale
Why Did We Like It?
We found the tube-and-web design of this product to be its most significant feature. That's because such a design lets the heater capture as much solar energy as possible, thanks to the numerous tubes in the two 2' x 10' panels. As such, it can warm up the pool water by as much as up to 15°F in one go.
Also, each of the 2' x 20' panels is made from durable polypropylene material, which makes sure that this product continues to work throughout all seasons. Plus, this heater can provide your pool water with the same warmth for weeks, thereby extending your pool season considerably.
Besides, you will also find it very easy to install this pool heating system, thanks to its lightweight structure and the system kit that comes with it. The latter includes 6 stainless steel hose clamps, 4 end caps, 1 roll of Teflon tape, 2 elbows for flex hose, and a few rubber connector hoses.
With all these tools, you can install this heater quickly using your existing filtration system by following the detailed guide that comes with it.
What Could've Been Better?
This product works quite wonderfully to warm up inground as well as above-ground pools. However, after using it for a long time, you might observe a few pinhole leaks in some of the small tubes. This can be dealt with by putting a small screw in each hole.
Pros
Warms up the pool water by up to 15°F

Offers a durable performance

Comes with complete tool kits

Installation instructions are easy to follow
Cons
Pinhole leaks may develop in a few small tubes
This unique pool heater from Kokido is built to offer maximum efficiency but is also quite eco-friendly in nature. It works by connecting between your filter pump and pool return. Also, this heater makes sure that your fun time in the pool extends much beyond just the summer season.
Sale
Why Did We Like It?
The best thing about this pool heater is that it utilizes the greenhouse effect of evaporation and steam to heat water more rapidly. It is much smaller than many other pool heaters with large flat solar panels, but don't go by the appearance. This heater can comfortably heat up medium-sized and even larger swimming pools to give you the perfect warmth that you desire.
Further, this product has an integrated rack to help you set up an optimal angle so that it receives the maximum exposure to the sun. As such, you can adjust the heat received by the solar dome according to your needs.
Plus, you will be happy to hear that this solar pool heater is compatible with most above ground pools. And it also comes with 4 stainless steel clamps, 4 foot hoses, and fittings for easy installation. Lastly, it includes a cover that protects it from any damage while it is stored.
What Could've Been Better?
The only issue that we had with this heater was that it took slightly longer to heat up the water on cloudy days or after a spell of rain. Hence, during such weather conditions, you have to wait for some more time for your fun-filled swimming sessions.
Pros
Facilitates more effective and rapid heating

Lets you adjust the exposure to sun's rays

Compatible with most above-ground pools

Can be installed easily
Cons
May take longer to heat up water during cloudy or rainy days
The next pick that we have for you is this durable as well as energy-efficient solar heating system from the popular brand Doheny's. It keeps your pool comfortably warm for a long time and can be easily installed in line with your existing swimming pool pump. Note that this heating system is meant for above-ground swimming pools.
Why Did We Like It?
First and foremost, this heat collector has a high-quality solar panel with large surface area that promotes faster and more effective heating. Thus, you can get a temperature rise of up to 10°F in just 7 days.
Besides, if you need to increase the heating efficiency further, you can also connect multiple collectors in series. A bypass kit will be required for hooking up the heaters together. This arrangement will prove to be great for heating up large pools.
As for the installation of the heater, it can be simply mounted on plywood and kept beside an above-ground pool, or can even be placed on the roof. To facilitate easy mounting and installation, a roof/rack mounting kit containing all essential hardware is included with the product.
Notably, this kit also consists of a sturdy 2-way diverter valve, which can be plumbed into an existing filter or solar heating system. It would act as an on/off switch for the pool heater to enable easy operation.
What Could've Been Better?
Although this product comes with a promising 5-year warranty, it may not be beneficial in case there is a minor fault or a small part has to be replaced. In such situations, you may have to consult a local plumber to fix the problem.
Pros
Promotes faster and more effective heating

Can be mounted on a variety of surfaces

2-way diverter valve facilitates easy operation

A series of multiple collectors can efficient heat large pools
Cons
5-year warranty may not be useful for minor repairs
SOLARPOOLSUPPLY is known for its highly durable, yet cost-effective solar heating systems. And this convenient solar panel from the brand is another great choice that gives your pool water the ideal warmth. It can replace any solar pool heater that contains a round 2" I.D. or 2.375" O.D. header manifold.
Why Did We Like It?
We begin our discussion with high tolerance and durability, thanks to the superior-quality materials used to manufacture the product. In fact, we can assure you that it is one of the most sturdy solar pool heaters that you will ever find.
It can withstand the ravages of different types of weather as well as the harsh conditions when placed on a rooftop. And if maintained in the right way, this heater can last for as long as 15-20 years.
Plus, you will like the tube-and-web design of the product, which gives it the ability to expand and contract normally with the heating cooling of the panel. Thus, there is minimal chance of any cracks or leakages on the surface.
Added to this, a metered manifold maintains a balanced flow through the collector and rules out any hot-spots. Note that you should install the panels vertically to ensure optimal drainage and performance.
What Could've Been Better?
Although we found the product to be perfectly fit for heating up pools of moderate size, we were a bit disappointed that it arrived without any attachments. So, we had to purchase all the foot hoses and stainless steel clamps separately.
Pros
Can withstand rough weather conditions

Lasts for 15 to 20 years if maintained properly

Minimal chance of leakages or cracks on the surface

Facilitates balanced water-flow through the collector
Cons
Attachments must be purchased separately
The next product that we have for you is this easy-to-use solar mat from Flagman Shop. Suitable for above-ground pools, this solar heater is an eco-friendly option that will be loved by anyone willing to reduce their carbon footprint.
Why Did We Like It?
What we liked the most about this solar mat was that it is super-easy to set up and use. You just need to connect the included hose to your filter system and attach the return hose of the pump to the other end of the mat. In comparison, heaters with solar panels have a much more complicated working mechanism and require more effort to be set up.
Added to this, the solar mat is suitable for any above-ground pool with a capacity of up to 8,000 gallons. And you can efficiently increase the pool water temperature by about 5 to 9°F depending on the weather on any day.
Also, you can connect this product with filter pumps with a power of up to ½ HP or having a pump flow rate of 2,500 GPH. So, it will be compatible with most of the filter pumps used in residential swimming pools. Lastly, the solar mat also comes with the needed attachments, so that you can start installing the product straightaway after it arrives.
What Could've Been Better?
The only issue that you might have is with the length of the hose included with the solar mat. It might be a bit short for connecting to high pumps or shady areas. In such cases, you will need to get a longer one.
Pros
Easy to set up and use

Suitable for any pool of up to 8,000 gallons

Increases water temperature by 5-9°F

Compatible with most filter pumps
This Solar pool heater from FlowXtreme features a new and improved design to offer greater heating efficiency than many other products out there. It is compatible with most swimming pool filters and comes with a one-year warranty as well.
Why Did We Like It?
We begin by discussing the superb design of this product since it's the most striking aspect and increases its efficiency to a great extent. It consists of a flat panel with small solar coils that heat up the water considerably as it flows through them.
Note that the coils increase the heating capacity of the panel by 40% in each cycle. As such, you get blissfully warm water in your pool much faster. Also, this improved heating capacity helps to maintain the warmth for a longer time and thus lets you enjoy a longer swimming season.
Plus, this pool heater comes with built-in collapsible legs that make it easy to adjust and more mobile. And that's not all. You will be happy to hear that this heater is designed to heat above-ground pools of any size with the same efficiency.
What Could've Been Better?
The product seems great in terms of its efficiency, but we would've liked it even more if its price was slightly lower. Also, the attachments included with the pool heater are not enough for the installation. So, you will need to purchase quite a few more, and needless to say, that will add to the expense.
Pros
Heats above-ground pools of any size

40% increased heating capacity

Extends pool season

More mobile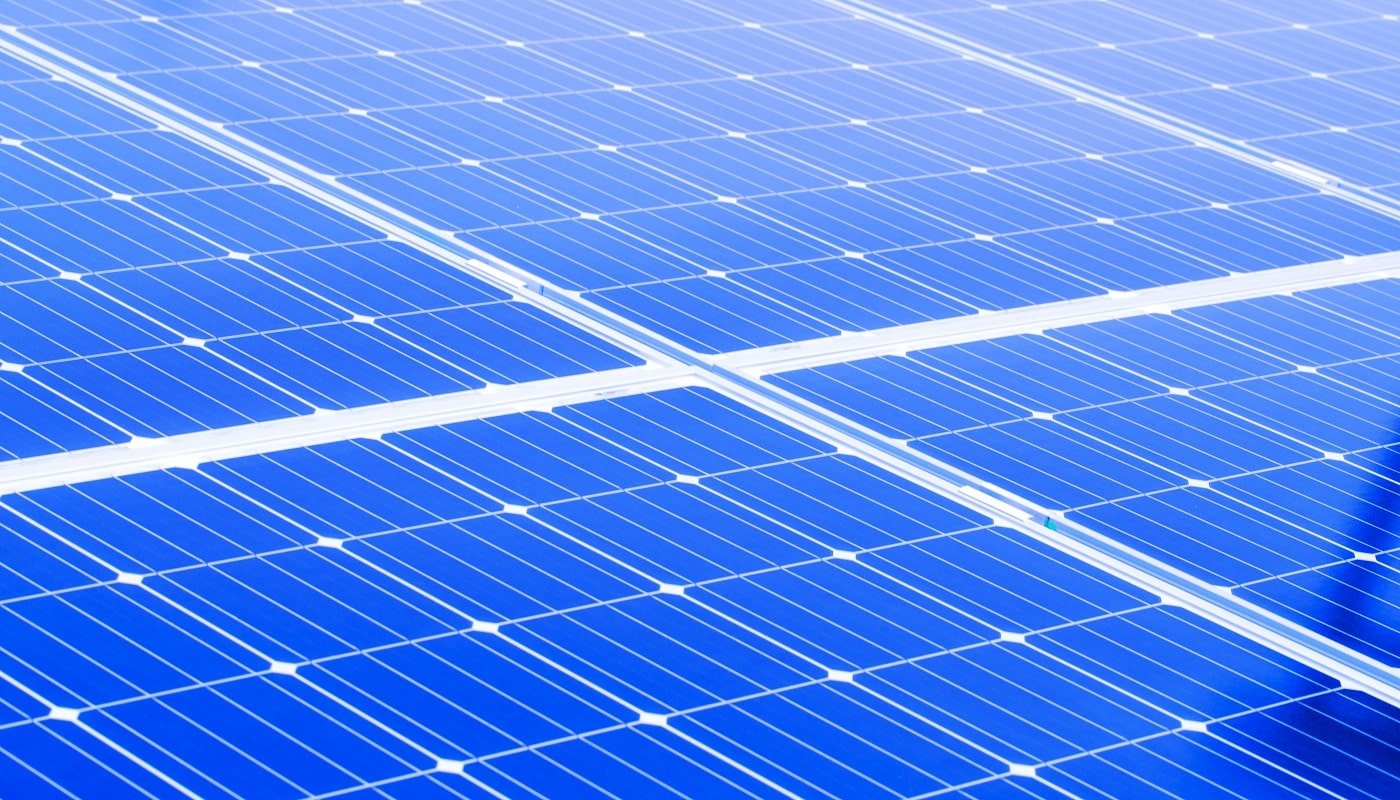 Solar Pool Heater Buyer's Guide
Purchasing the right solar pool heater is not difficult if you take into account some key factors. At the end of the day, the heater should offer you the right value for your money. So, here are some essential points to consider before moving on to buy a solar pool heater.
The Pool Size
This is, of course, a key factor when it comes to choosing the right solar pool heater. Not all heaters are suitable for pools of any size. So, you need to keep in mind the size of your pool and check whether the option you are considering is compatible with that size. While, larger pools may need a powerful system, small and medium-sized ones can be heated up with standard solar panels.
Temperature Rise
Every solar pool heater is built to provide a specific rise in the temperature of the pool water. Hence, it is essential to consider the temperature rise that would be ideal for you. This, in turn, will depend on the weather conditions of your region. For instance, regions that experience extreme weather would need a higher temperature rise, such as about up to 10°F or 15°F.
Materials Used
Choosing a solar pool heater with good build quality is important to make sure it does its job in the right way and is also long-lasting. Heaters made from polypropylene are more sturdy and also perform better than those made from low-quality vinyl material. So, make sure you check the building material while going through the details of any product.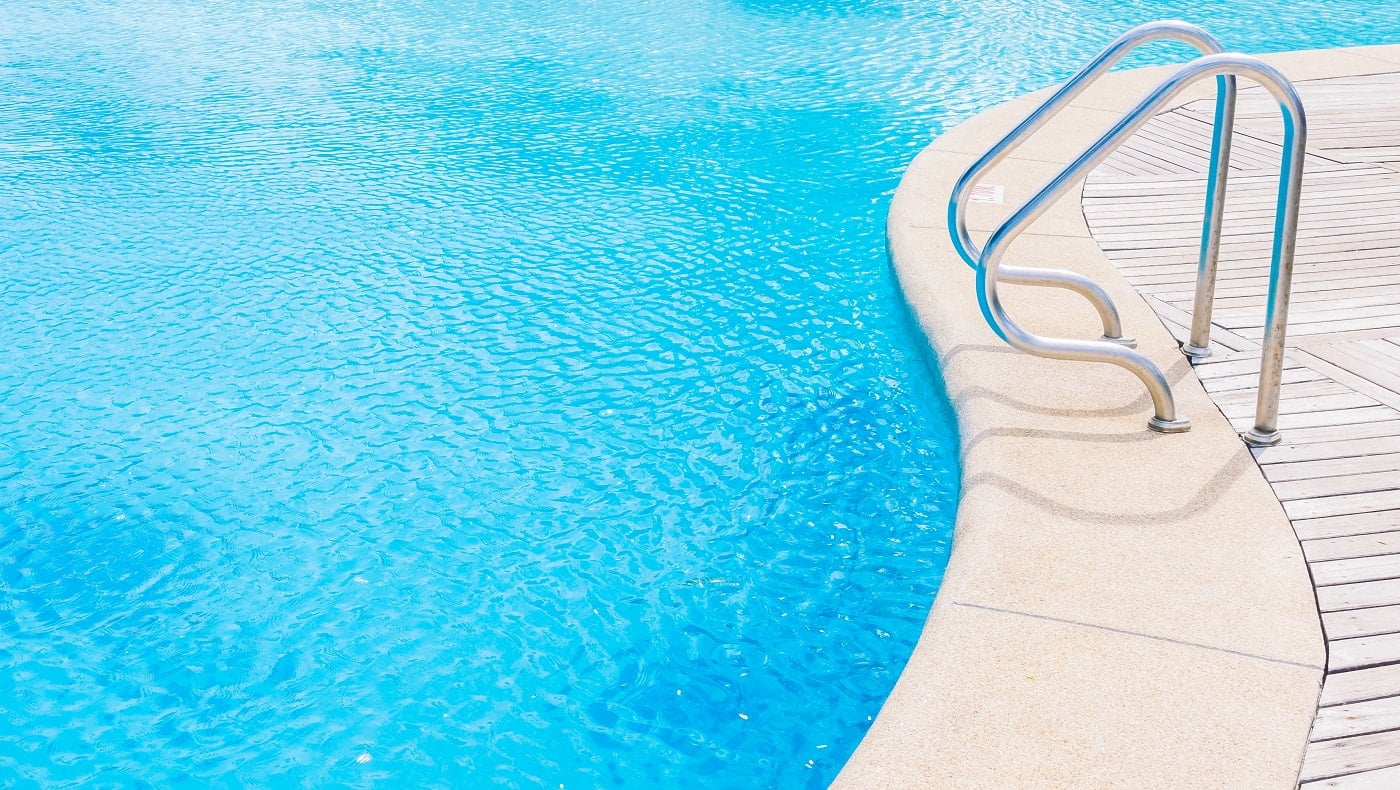 Verdict
And with this, we come to the end of our guide. We hope you will find it easier to choose the best solar pool heater now.
But before we sign off, we would like to recap our favorites from the list. The SunHeater Pool Heating System will be a wise choice if you want a product that fares well both in terms of efficiency and cost-effectiveness.
On the other hand, if you are on the lookout for a product with enhanced durability, you can go for the SOLARPOOLSUPPLY Pool Heater.
Let us know whether you agree with our verdict in the comments section below.
With that, we'll take our leave! Till next time!
Related Articles
13 Best Solar Atomic Watches Right Now
11 Best Rated Solar Powered Shed Light | Buyer's Guide
10 Brightest Solar Spot Lights
11 Best Solar Atomic Watches Right Now
11 Best Solar Battery Chargers & Maintainers
13 Best Solar Electric Fence Chargers
13 Best Solar Powered Solar Desk Lamp
13 Best Solar Powered Birdbath Fountain & Pump
11 Best Solar Powered Bluetooth Speakers
13 Best Solar Powered Motion Security Lights
9 Best Solar Address Signs & Plaques
7 Best Solar Powered Christmas Laser Lights
Why Are My Solar Lights Not Working? [Answers & Solutions]
13 Best Solar String Lights for Sustainable Designs
9 Best Solar Generators for Camping & Home Use
10 Best Solar Powered Shed Lights
13 Best Solar Pool Covers Reviews  
What Size Tankless Water Heater Do I Need?
Beacon-Morris "BRT" Residential Garage Heater Review
Ceramic VS Infrared Space Heaters | What's the Difference?
9 Best Pelonis Space Heater Reviews Right Now
11 High Output Solar Spot Lights [Buyer's Guide]
13 Best Rated Solar-Powered Dusk to Dawn Lights
Aquabot X4 Robotic Pool Cleaner