Every gardener wishes to have the best quality soil for his or her plants.
As for traditional gardening, it is a matter of chance because you can only improve the ground soil but not change it completely. However, raised garden beds are separated from the ground soil, and hence, give you the opportunity to create the ideal soil for your plants.
But then, the obvious question which comes next is, what soil should you go for? After all, there are hundreds of options available, as with every other product out there today.
So, we help you out in making the right choice with this list of the 13 best soil for raised garden beds.
Read on to know more.
Best Soil for Raised Garden Bed
IMAGE
PRODUCT
DETAILS

Our Top Pick

Our Top Pick

Wakefield Biochar Soil Conditioner

Much better water retention
Reduces need for chemical fertilizers
Accelerates composting

VIEW LATEST PRICE →

Kenzoplants Professional Grower Mix

Fast draining and lightweight
Ready to use
Helps in growing beautiful succulents

VIEW LATEST PRICE →

Burpee Organic Premium Potting Mix

Perfect for raised bed gardening
Formulated with coconut choir
Enriched Burpee plant food

VIEW LATEST PRICE →

Compressed Organic Potting-Soil for Garden & Plants

Little soil does a lot
Makes plants grow upto 6 times bigger
Non-toxic tonic

VIEW LATEST PRICE →

FoxFarm Ocean Forest FX14000

Blend of variety of organic ingredients
Contains everything that the plants need
Soil is pH adjusted

VIEW LATEST PRICE →

EasyGoProducts Vermiculite

Grade-3 Vermiculite
Wonderful incubator
Has alkaline pH

VIEW LATEST PRICE →

Minute Soil - Compressed Coco Coir Fiber Grow Medium

Is basically coconut coir
Convenient to use
Promotes better growth

VIEW LATEST PRICE →

Espoma Company (VFGS1) Organic Vegetable and Flower Soil

Enhanced with Myco-Tone
All-natural and organic
Loosens heavy soil

VIEW LATEST PRICE →

Miracle-Gro Raised Bed Soil

100% organic mix
Improves fertility of raised garden beds
For vegetables, flowers, and herbs

VIEW LATEST PRICE →

Sun Gro SUGRBG2 13020402 Black Gold Natural and Organic Soil

Rich, loamy mix
Fully organic base
Useful for all gardening purposes

VIEW LATEST PRICE →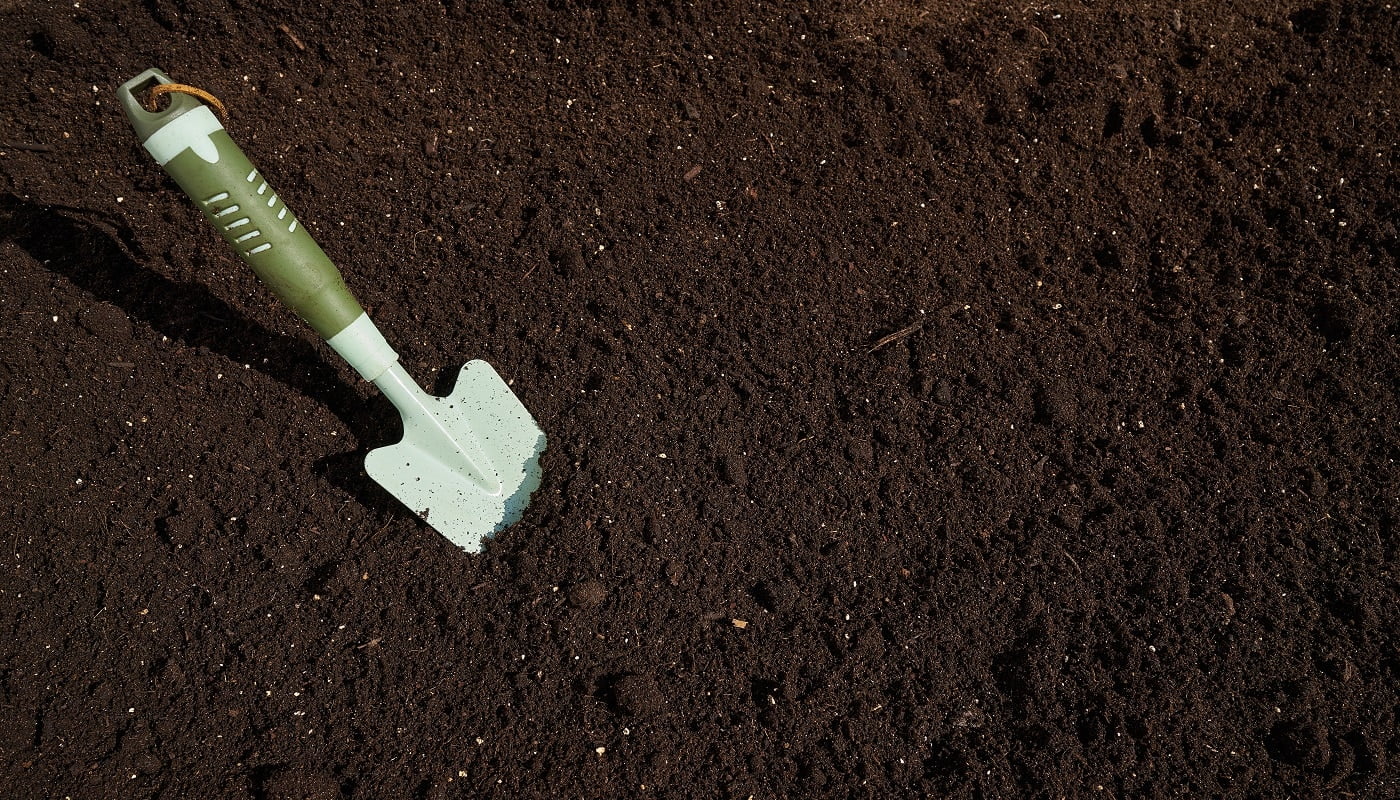 For achieving lush green leaves and beautiful blooms for all your plants, the soil plays a key role. To put it simply, healthy soil will make the plants "happier." And applying this soil conditioner is one of the best ways of improving soil health. It is available in large packs of 25 pounds.
Sale
Why Did We Like It?
Interestingly, this soil conditioner is made from soft pine wood and is not blended or mixed with any other substance. It is produced through a process known as soft pyrolysis and is composed of particles with a consistent size of 1mm to 2 mm.
Using this conditioner encourages beneficial microorganisms to thrive in the soil. This leads to an increase in the amount of nitrogen and other essential nutrients in the soil. Ultimately, this shows in the bigger and more abundant flowers and vegetables in your raised garden beds.
Added to this, Wakefield Biochar has a much better water retention capacity than peat moss and compost. Thus, it becomes all the more favorable for plants to flourish. It is also beneficial in neutralizing soil pH and improving seed germination. Apart from this, it has numerous other benefits and, as a result, ensures that your plants get the maximum nourishment and boost.
What Could've Been Better?
This superior quality conditioner works wonderfully to enrich your raised garden beds. However, it may attract the nutrients in the soil and lock them up for a long period. This problem can be dealt with by preconditioning the biochar before dropping it in your soil. We felt this step should have been mentioned in the instructions for application.
Pros
Provides drought resistance

Encourages beneficial microbes

Neutralizes soil pH

Helps to absorb nitrogen
Cons
Absorbs and locks nutrients up for a long time
This premixed potting soil is an ideal choice for raised garden beds and makes growing ornamental plants quite easy. It is loved both by amateur gardeners and professional growers. You can get this soil mix in 2-quart, 4-quart, and 8-quart bags.
No products found.
Why Did We LIke It?
Growing ornamental plants in your garden helps to enhance its beauty, but such plants may not grow in the desired way when planted on general soil blends. This soil mix from Kenzoplants is examined in their farm among thousands of beautiful cactus, succulents and other container plants. As such, all these plants flourish in this soil better than most general blends.
Plus, this soil mix helps in maintaining the right amount of moisture in ornamental plants. While the special formula helps extra water to flow out, it keeps the necessary moisture for their growth. As a result, drought loving succulents, cactus, and other plants receive exactly the perfect moisture that they need.
Also, this soil comes in a pre-mixed form, so that you can put it on your raised garden beds right away! After that, you just have to plant your desired plants and water them when the soil turns completely dry. And you can be sure that this soil will feed your plants up to a few months.
Furthermore, to ensure easy handling and storage for home or personal indoor container plants, the soil comes in zip-lock resealable packs.
What Could've Been Better?
This soil does allow you to grow beautiful ornamental plants with ease. However, each pack contains a much lower amount of soil than its size. In fact, the quantity is about half the size of the pack. As such, it becomes a tad more expensive than other options.
Pros
Maintains right amount of moisture in plants

Suitable for growing cactus plants

Comes in zip-lock resealable packs

Feeds plants up to a few months
Cons
Amount of soil much lower than pack size
Growing vibrant flowers or delicious healthy vegetables in raised garden beds is made most convenient and effective by this soil mix from Burpee. Also, this mix is further enriched with Burpee plant food for providing adequate nutrition to the plants. It is available in packs of 8 quarts, 16 quarts, 24 quarts, 32 quarts, and 40 quarts.
Why Did We Like It?
An ideal soil will provide your plants with all essential nutrients at the correct time and in a steady manner. And the soil mix from Burpee perfectly meets this requirement by feeding the plants instantly and providing a slow-release food for them. In fact, it ensures that the food is available for the plants for 3 months.
Notably, this mix is formulated with coconut coir which helps to maintain moisture between watering sessions for vegetables and flowers. So, if you're someone who doesn't get the time to prepare a compost or isn't able to water the plants regularly, this product will be quite cost-effective.
Moreover, it is a renewable and sustainable resource and hence is completely safe for use. OMRI has also listed this mix as a standard product for organic gardening.
What Could've Been Better?
Although this product really works well in producing fruits and vegetables of improved quality, it was infested with gnats for quite some time. In our case, the insects started appearing after quite a few days and hovered over the spot for a month. Strong insecticide sprays may have to be used to keep the gnats away.
Pros
Feeds plants instantly

Feeds upto 3 months

Helps maintain moisture between waterings

OMRI listed for organic use
Cons
May be infested with gnats
This concentrated superior quality soil from Organic Plant Magic feeds your plants for several months and can make them grow up to 3 times bigger. It is an organic and biodegradable product and can either be used alone or mixed with the base-soil in garden beds. You will get this soil in a pack of about 2.23 lbs.
Why Did We Like It?
If you have quite a few raised garden beds to manage, carrying around heavy bags of soil can be tiring. But this compressed and lightweight organic soil has a unique property that rules out any such possibilities.
It can be expanded upto 7 times its original volume by adding water. As such, the soil doesn't have to bear much load for growing big plants and you can also save vital shed space.
Besides, this product is also fit for both professional and home gardening purposes. It nourishes roots of the plant thoroughly by providing a variety of nutrients and abundant oxygen. This way, it becomes a haven of perfect nutrition for the hungry roots.
Furthermore, the soil is completely non-toxic in nature as it consists of all-natural ingredients including beneficial bacteria, natural coconut coir and worm castings. All these components give a further boost to the plants and garden bed soil.
What Could've Been Better?
Although this soil appeared to be quite fine as it made our plants healthy and happy, we found it a bit too overpriced. A 10 lb bag of compressed coco coir which is equally effective comes in a lesser price than this soil pack. And this bag also gives you much more soil mix than the organic compressed soil.
Pros
Can expand upto 7 times

Nourishes roots of plants thoroughly

Non-toxic soil tonic

Saves vital shed space
Our next pick for you is this potting soil from FoxFarm which provides your plants with all that they need in one big bag. Each bag of the product contains 38.6 quarts of soil for all your hungry plants. You can also purchase a pack of 2 from online shopping sites.
Why Did We Like It?
Many soils and fertilizers provide plants with inadequate nutrients and as a result, some parts of the plants end up being weaker than the others. However, this product is one of those few that nourishes all parts of the plant equally, resulting in strong branches and a healthy and sturdy growth habit.
So, going for this blend product will be much more effective than just applying nitrogen fertilizers to the soil. Notably, it is a powerhouse blend of organic ingredients such as sea-going fish and crab meal, moss, earthworm castings, forest humus, and bat guano. Besides, it also consists of sphagnum and sandy load that lends an aerate and light texture.
And that's not all. The pH of this soil blend is adjusted to a level between 6.3 and 6.8, which allows for an optimum uptake of fertilizer.
What Could've Been Better?
This product does a great job in making the soil perfectly fit for growing a variety of fruits and vegetables. However, at times you may get a pungent smelling soil pack delivered if you are purchasing the product online. The smell is similar to that of a strong pesticide spray. So, be sure to check the product carefully at the time of its arrival.
Pros
Nourishes all parts of the plant equally

Aerate and light texture

Allows for optimum fertilizer uptake

Comes in 38.6 quarts pack
Cons
May produce a pungent smell
This non-toxic, odorless, and sterile product is the most popular grade of Vermiculite. It comes in a large-sized pack of 120 quarts unlike many other fertilizers which are sold in 8-quart packs. Hence, it provides you more value for money.
Why Did We Like It?
What we loved the most about this product was how it acted as a superb incubator for many varieties of plants. Germinating seeds get the ideal care and nourishment in this soil. Gradually, they develop into big, healthy plants that provide delicious fruits and vegetables.
Notably, this soil mix helps in faster growth of the plants' roots and is also great for hydroponic and greenhouse growing environments. Besides, this soil mix even holds nutrients and moisture compactly, so as to leave area for air circulation.
Maintaining the pH level of the soil is another very important factor for facilitating the right development of all your plants. Soils with different pH levels have their own sets of benefits. As for this product, it has a naturally occurring alkaline pH which keeps the soil healthy by preventing any fungal growth.
What Could've Been Better?
Although the product performs quite well, the texture of the soil mix in packs from different product batches may vary. Generally, the product is available in the form of coarse granules, but at times you might receive a Vermiculite which is as fine as sand. So, do check the package at the time of arrival if you purchase the product online.
Pros
Helps in producing delicious fruits and vegetables

Aids in faster growth of roots

Prevents fungal growth in the soil

Gives value for your money
Cons
Texture is not consistent
Mountain Valley Seed Company is a trusted name among consumers for having produced high-quality agricultural products. If you are searching for truly efficient soil for your raised garden beds, this wheelbarrow soil block from the brand is another great option to go for.
Why Did We Like It?
Coconut coir is generally used as an ingredient in soil mixes, but in this case, it makes up the whole product! Its pure and fibrous untreated form is compressed into light blocks or discs that expand into an immensely effective growing medium on adding water.
Interestingly, these blocks are compact and lightweight and also don't take much time to rehydrate. As such, transferring and rehydrating the soil in urban gardens becomes super easy.
Even growing lush microgreens on raised garden beds is very simple. That's because the light, nutritious and water-retaining properties of the soil make for a perfect environment for them to thrive.
Furthermore, you can also use minute soil to transplant your seedlings into the ground or into pots. All in all, this soil mix is an extremely versatile one to go for as it helps you grow herbs, wheatgrass, vegetables, flowers, house plants and more.
What Could've Been better?
Although this product provides a perfect growing environment for plants, we found that it doesn't work well when mixed with peat moss. After the mixing is over, the coconut coir can sometimes start molding. Luckily enough, the peat doesn't catch the mold so it can be dealt with. If the top or bottom of the soil is covered by peat, it stays perfectly fine.
Pros
Compressed into lightweight blocks or discs

Rehydrates quite quickly

Versatile quality

Coconut coir is pure and untreated
Cons
Doesn't work well with peat moss
The next pick we have for you is this premium quality soil blend from Espoma. Made using all natural and organic ingredients, this product comes in a 1 pound pack. Each of these packs can be used to cover one cubic feet of garden area.
Why Did We Like It?
This product comprises a variety of beneficial components. First of all, it is enhanced with Myco-tone which is Espoma's proprietary mix containing 11 strains of ecto and endo mycorrhizae. These act as excellent agents for supplying the plants all essential nutrients and also help in strengthening the soil.
Among the other vital ingredients are peat humus, earthworm castings, and sphagnum peat moss. If your garden bed soil is heavy, these components would help in loosening it considerably. Also, the mix is formulated to provide the perfect growth to plants in shady areas.
Moreover, this product being totally organic, you can rule out any possibility of plants being affected or soils being contaminated. It also makes for a favorable growing environment for the plants as they can absorb the nutrients more easily.
What Could've Been Better?
Although we were really satisfied with the results that the product gave, we found that it was packaged properly. The box which contained the soil pack came open and the application instructions mentioned in the package were also not fully clear. So, make sure you check the packaging when the product arrives.
Pros
Help in strengthening soil

Safe for use

Formulated especially for shady areas

Covers one cubic feet of garden area
Cons
Faulty packaging and instructions not clear
This organic product from Miracle-Gro is specially designed for nourishing raised garden beds. You are sure to get bigger and more bountiful plants by using this soil mix which comes in a pack of 25.3 lbs. Made from natural ingredients, it is safe to use and is listed by OMRI as a standard product for use in organic gardening.
Why Did We Like It?
You can grow your own bounty in the backyard through properly maintained raised garden beds. But your beds must get the right foundation for the plants to thrive. As such, using this raised bed soil from Miracle Gro will provide you with just what your plants need.
This pre-mixed blend of organic ingredients can be added directly to the raised bed to grow herbs, vegetables, flowers, and fruits. And besides providing the essential nutrients that you can count on, this product also simplifies pest control and improves water drainage.
Applying this raised bed soil just requires three simple steps. Firstly, you have to fill your garden bed with the product and spread it uniformly all over the bed. After that, just plant your new seeds or plants in there. Finally, water the bed carefully to moisten the surrounding soil. You may also add mulch after the watering is complete.
What Could've Been Better?
We found this product to be very beneficial for all plants on our raised garden beds. However, while applying the raised bed soil we recovered large rocks and wood chips from the mix. If you intend to grow vegetables like carrots, these materials may interfere with the growth of the roots. So, a tip would be to check the soil thoroughly when it arrives.
Pros
Provides the right foundation

Simplifies pest control

Improves water drainage

Easy to apply
Cons
Soil may contain large rocks and wood chips
This soil mix is another premium quality choice for all kinds of gardening applications. As such, it is also highly suitable for use in raised garden beds. Each pack of the product covers 2 cubic feet of garden area and can be purchased in groups of 3 or 4 packs.
Why Did We Like It?
What we liked the most about this product was its fully organic base, which kept the roots healthy and as such allowed them to grow in the proper way. What constituted the base was a combination of Canadian sphagnum peat moss and screened earthworm castings. Also, it has an N-P-K rating of 0.05-0.0-0.0, which signifies that all its contents are primarily nitrogenous.
Notably, it is the rich and loamy nature of this soil mix that makes it suitable for all gardening purposes. Besides, blending this mix with pumice and perlite provides optimum aeration to the soil, which in turn ensures sturdy growth of the plants.
Morvoer, this product is also reinforced with fertilizer which helps the plants to flourish and produce abundant fruits and vegetables.
What Could've Been Better?
This product provided our half-fed plants with adequate nutrition to make them much healthier than before. However, we found some fungus gnats on the soil initially, and had to purchase some mosquito repellent bits and sprinkle them in there. This way, we could deal with the problem and the gnats also didn't come back.
Pros
Reinforced with fertilizer

All contents are mainly nitrogenous

Helps in providing optimum aeration to the soil

Makes roots healthier
Cons
May be infested with fungus gnats initially
Another great option to go for is this potting soil produced by Michigan Peat. It consists of a unique blend of organic nutrients and comes in a pack of 25 pounds. Note that it is a general purpose soil that can be applied to all raised garden beds, potted plants, bulbs and outdoor and indoor container plants.
Why Did We Like It?
We didn't require any mixing or other preparations for applying the product. All we had to do was take it out of the bag and apply it uniformly on the raised garden bed. This is a great advantage in comparison to those products which have to be mixed with other materials such as peat moss to enhance their quality.
Importantly, this soil mix contains a unique blend of perlite, sand and rich dark reed sedge peat. When combined together, these nutrients provide the ideal growing environment to all plants on raised garden beds.
And that's not all; this product features some high-quality starter and slow-release fertilizers which provide adequate nutrition to the plants for a prolonged period. Overall, this Baccto potting soil offers complete nourishment to all plants in your raised garden beds.
What Could've Been Better?
This product performs quite well in enhancing the soil quality. However, sometimes the pack might arrive with insects that can kill some plants in the worst cases. So, do check the soil properly when the package arrives and report the manufacturer if you find any insects.
Pros
Provides ideal growing environment to plants

Features high-quality slow-release fertilizers

Contains perlite, sand, and dark reed sedge peat

No mixing required before application
Cons
Might contain insects sometimes
Sphagnum peat moss is immensely beneficial for plants since it is a natural source of a variety of nutrients which they need. This product from BirchSeed Soils is purely organic sphagnum peat moss itself and comes in a 1-quart bag which has dimensions of 6" x 9".
Why Did We Like It?
Maintaining the soil quality of a raised garden bed is one of the biggest challenges involved in raised soil gardening. But this is made effortless, thanks to the various beneficial features of the BirchSeed Natural Sphagnum Peat Moss. It helps to retain proper moisture in the soil, promote aeration, and prevent compaction of the soil.
Besides, this substance works as an efficient medium for seed germination, since it is homogenous and provides the seedbed with adequate moisture. Apart from all these benefits, this soil mix also makes for a sterile planting medium since it does not contain any weed seeds or harmful pathogens.
It is also sterile nature that makes the mix ideal for starting germination. In fact, most seed starting mixes you that will find in the market contain peat moss.
Furthermore, the great moisture retaining capacity of peat moss reduces the need for frequent watering.
What Could've Been Better?
This product is immensely effective in both growing new plants and maintaining the existing ones. Though, the quantity in one bag is not enough even for one slightly bigger plant. As such, this becomes more costly than many other products.
Pros
Great moisture retaining capacity

Ideal medium for seed germination

Prevents compaction of the soil

Promotes aeration
Dr Earth develops quality soil products from thousands of tons of green materials every year, and is also one of the most popular brands in the agriculture industry. The brand's all purpose planting mix is another such superior quality product and comes in a pack of 12 pounds. It can be used in carrying out many planting projects in the garden.
No products found.
Why Did We Like It?
This All Purpose Planting Mix contains aids in creating the perfect soil condition to improve the health of all the plants. Plus, it promotes vigor in the plants which is visible in the form of vibrant flowers and abundant fruits and vegetables.
As such it can be used as an amendment for all raised garden beds. You can use it for planting shrubs, flowering plants, vegetables, fruits and even bare roots. And that's not all. It also helps in breaking thick and heavy clay soil that may not be a suitable growing environment for many plants.
Notably, this product is handcrafted with quality organic ingredients and is therefore devoid of any chemicals that might have harmful effects. Also, besides containing all necessary nutrients, the mix is also enriched with beneficial soil microbes and mycorrhizae.
What Could've Been Better?
Although the product is really effective for growing and maintaining almost all kinds of plants, at times it may be infested with gnats. If not controlled at the start, this infestation may turn serious over time. Hence, make sure you apply an insect repellent spray right after you observe this issue.
Pros
Creates perfect soil condition

Promotes vigor in plants

Helps in breaking clay soil

Also used as an amendment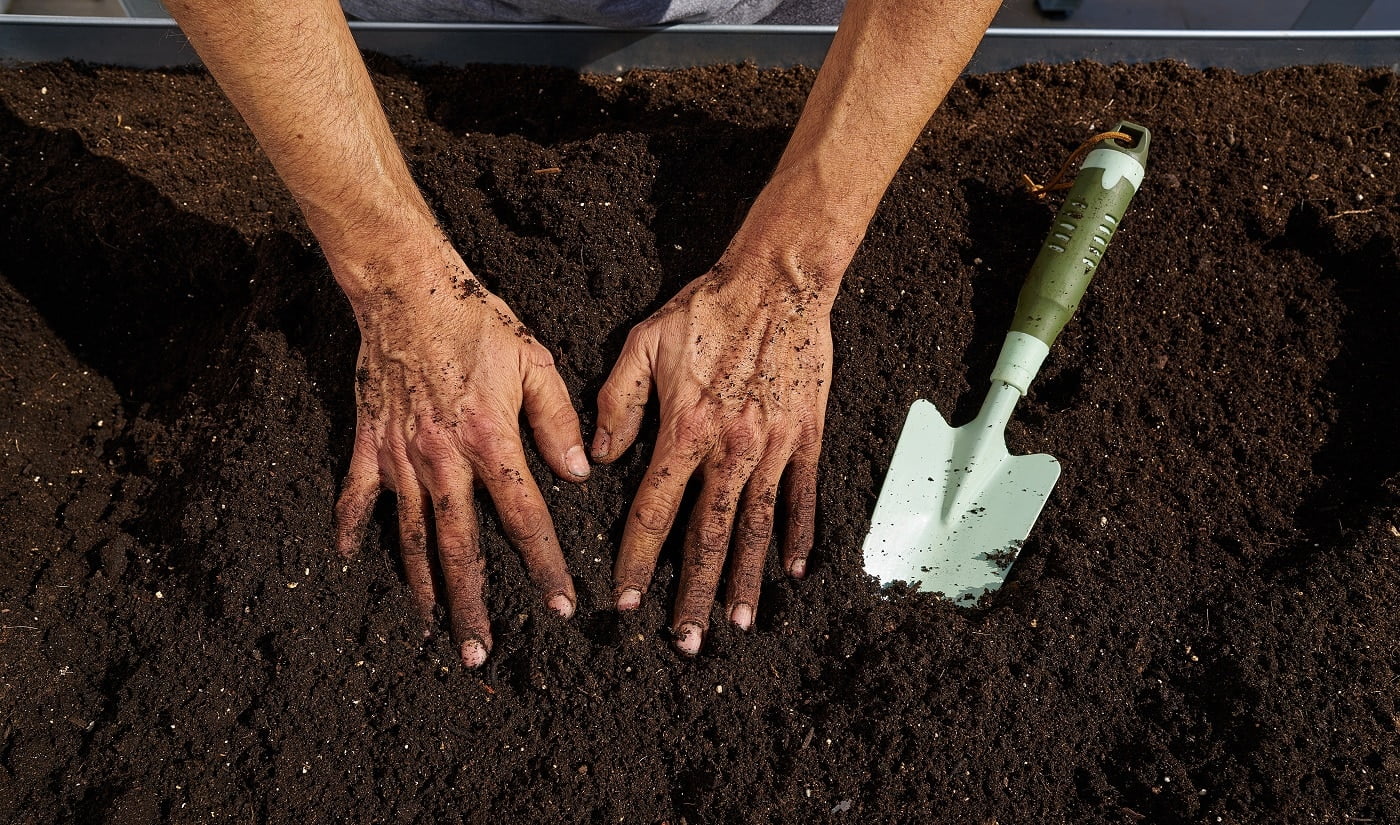 Soil for Raised Garden Bed Buyer's Guide
Creating the perfect growing environment for your plants is not a difficult task if you flow the right approach. And selecting the right fertilizer plays a crucial role in the development of a fertile and secure raised garden bed for your plants.
Hence purchasing a fertilizer hastily without considering your needs and preferences can be detrimental to your plants' health. Here are some of the important points you need to keep in mind before moving on to purchase a suitable fertilizer.
The Type of Plant
Before purchasing a soil mix, there must not be any confusion about what you want to grow on your raised garden beds. There are several plants which need a different growing environment than the other in order to flourish.
 As such, the soil you are choosing must contain all the necessary components needed to provide the kind of environment your plants need. For instance, growing acid-loving plants will require a different soil than a plant which loves a more alkaline pH level.
The Climate
Considering the weather conditions is also important for choosing a suitable soil for your raised garden beds. For instance, if the place where you live has dry weather, you might require adding soil that has a good mixture retaining capacity. On the other hand, a place which receives a good amount of rain would need soil which enables efficient water drainage.
So while you go through the details of a product, ensure that you check for its water retention or water drainage properties accordingly. In case the information is not mentioned, you should enquire from the manufacturer about it.
The Quantity Needed
You must have a perfect balance of the soil for creating the right growing environment for your plants. While excessive soil may run over and get wasted, inadequate soil would harm plant growth.
Notably, the amount of soil you require will depend upon the plants' root depth and the height of your garden bed. The standard height of a raised garden bed is around 11" and ensures that there is ample room to drain properly. For this height, you will need around a foot of gardening soil. And this amount increases with increase in the area (in terms of square feet) of your garden bed.
Be sure to check the weight of one soil mix pack for each product to understand the number of packs you will require for your garden bed.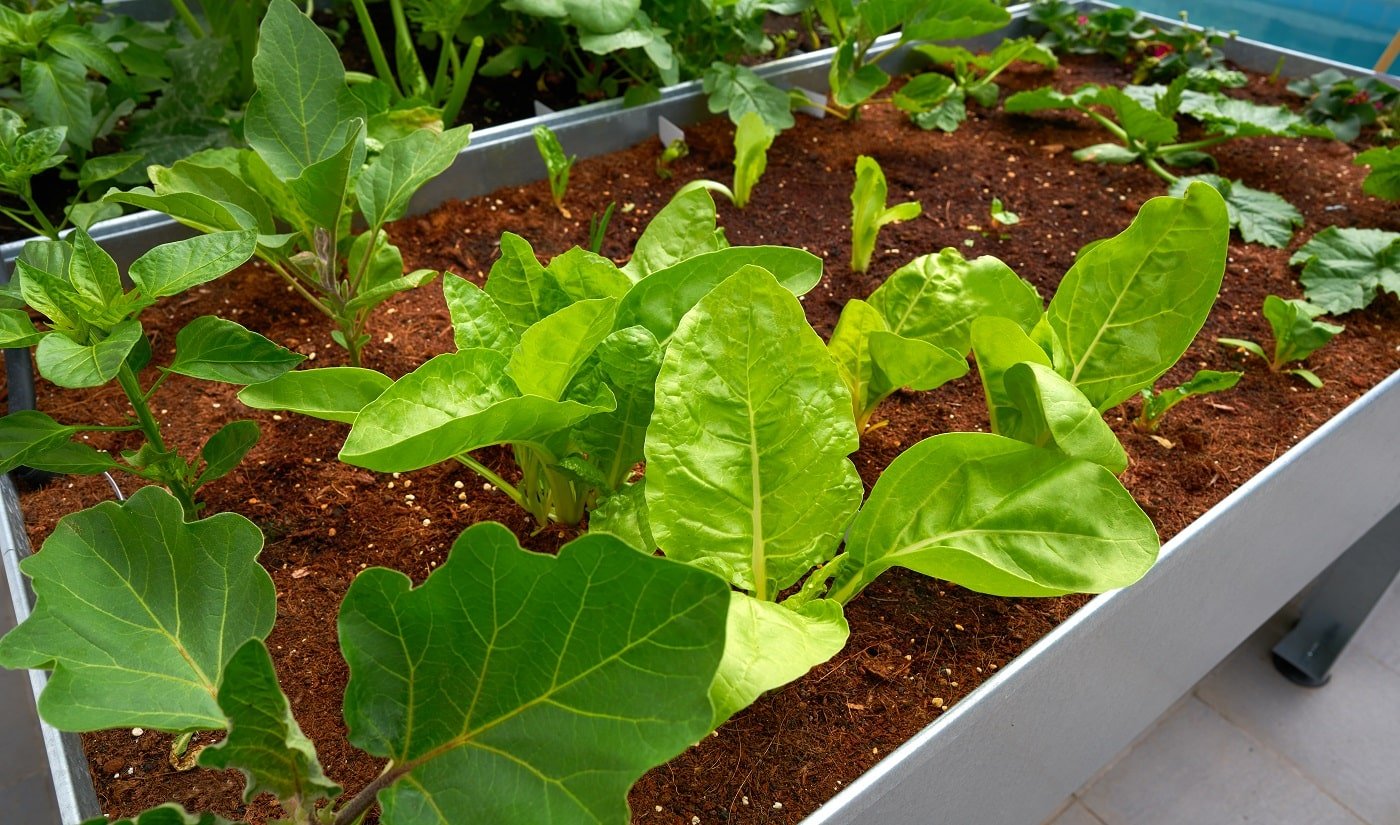 Verdict
With this, we come to the end of this guide and we hope it will be easier for you to choose soil for your raised garden bed now.
Before we sign off, we would like to recap our favorites from the list. The Burpee Organic Premium Potting Mix will be an ideal choice for somebody searching for a high-performing product which is also cost-effective.
But, if you are ready to spend a bit more for purchasing a reliable product, the Minute Soil Compressed Coco Coir will be a great option to go for. On the other hand, if you want a product that is meant especially for raised garden beds, you can choose the Miracle Gro Raised bed Soil.
Let us know whether you agree with our verdict in the comments section below.
Till we meet again!
Related Articles
5 Best Self-propelled Lawn Mowers Right Now
The 5 Best Lawn Mowers for St Augustine Grass Right Now
Best Lawn Edging for a Legendary Garden 
4 Best Walk Behind Brush Cutter 
13 Best Trimmer Lines | Multi-Sided, Round, Square, Twisted & Serrated
7 Best Shoes for Cutting Grass Comfortably | Buyer's Guide
11 Best Mosquito Fogger Insecticide
9 Best Fertilizers for Petunias Right Now
9 Best Fertilizers for Hydrangeas
13 Best Weed Killer for Flower Bed Reviewed
13 Best Weed And Feed For Lawns
How to Install Landscape Fabric for Weed Control
Does Grass Seed Expire? All You Need to Know
11 Best WiFi Smart Sprinkler Controller 
How to Grow Cilantro Indoors Easily 
13 Best Fertilizer for St Augustine Grass Reviewed