While there are many gardening equipment, it's tough to find an affordable option that possesses the optimal features.
In that regard, soaker hoses are all the rage right now and offer the perfect solution to keep your garden in prime condition. You can use it for several tasks, and due to the adjustable length, it delivers incredible user-friendliness.
These simple tools are highly efficient and can reduce your water bills without compromising on an adequate supply. But the question is, how do you choose from the many options that are available for purchase? We've narrowed down our selection of the top 13 recommendations to help you, which we believe, can make a difference to your gardening needs.
Moreover, we've added a buyer's guide to provide you with an idea of the essential aspects, based on which we've formulated our list.
So, without further ado, let's begin with the reviews.
Top Soaker Hose
IMAGE
PRODUCT
DETAILS

Our Top Pick

Our Top Pick

Melnor Soaker Hose

Dual washers
Rust-resistant cap
Porous hose

VIEW LATEST PRICE →

Yardworks Hose Soaker

Plastic couplings
Made from recycled rubber
Linking system

VIEW LATEST PRICE →

Gilmour Hose Soaker

Recycled vinyl construction
Clog-resistant fabric
Perforated PVC liner

VIEW LATEST PRICE →

Water Right Garden Hose

Polyurethane hose
Chrome plated
Strain reliefs

VIEW LATEST PRICE →

One Stop Gardens Soaker Hose

Miser discs
¾-inch thread
Nylon hose sleeve

VIEW LATEST PRICE →

Teknor Apex 100519948 Soaker Hose

Vinyl construction
ABS plastic
Brass couplings

VIEW LATEST PRICE →

GREEN MOUNT Soaker Hose

Corrosion-resistant end caps
Universal connector
Recycled rubber construction

VIEW LATEST PRICE →

Teknor Apex 1115920 Soaker Hose

ABS Plastic
Innovative weeping pores
E-Z Tite brass couplings

VIEW LATEST PRICE →

Cuckoo Soaker Hose

Recycle rubber construction
Quick attach fittings
UV inhibitors

VIEW LATEST PRICE →

Zallote Garden Hose

Nine-function spray nozzle
The triple layer latex core
Brass connectors

VIEW LATEST PRICE →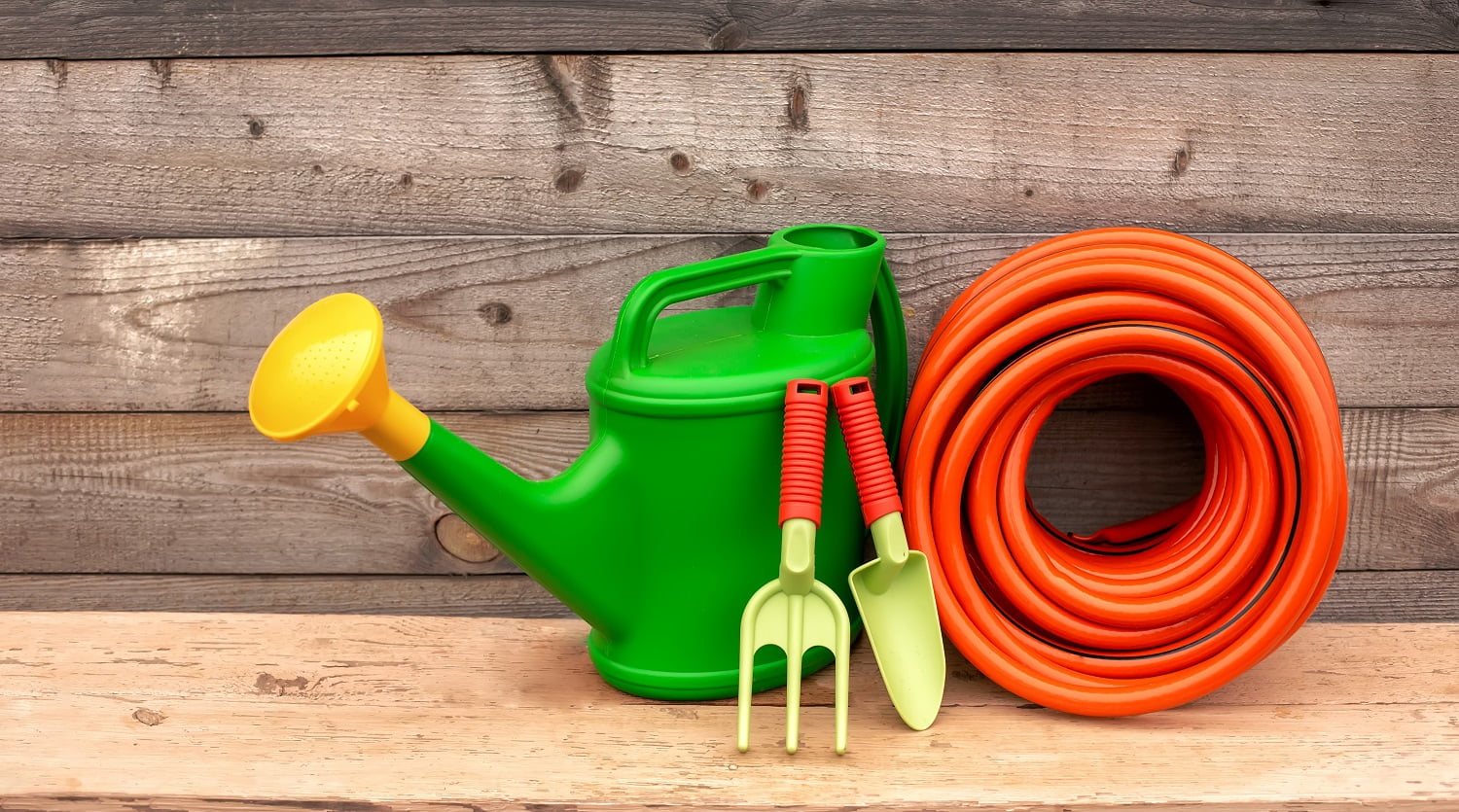 One of our top recommendations is the Melnor Soaker Hose, as it packs a wide array of nifty features to simplify your gardening chores. Most users have expressed their admiration for its flexibility, which is well supported by secure connections. But that's not all; read on to learn all the deets about it.
Sale
Why Did We Like It?
We start with the indispensable attribute of a soaker hose, which is its flexibility. It can generate a steady stream of water while allowing you to access tight spots with ease. Irrespective of the twisting and turning, you'll be pleased to note that it manages to generate the desired output.
It speaks positively about the versatility of the model and ensures that you can complete numerous tasks without any hassle. Furthermore, you can place it on the ground or on a layer of soil and mulch, where the porous nature of the hose comes into effect. Hence, it's ideal for raised flower beds and prevents water wastage.
Moreover, thanks to the easy connection, you've got the option of using more than one hose, which permits you to complete work quickly. The components also feature a rust-resistant construction, which delivers much-needed reliability along with a long lifespan.
What Could've Been Better?
Based on your preference, you may enjoy working with a short hose. While more length serves as an advantage and allows you to reach the farthest corners, it may be challenging to maneuver. You may be worried about damaging your plants, but it isn't a significant issue and you'll certainly get better with practice.
Pros
Allows multiple connections

Compact

Easy storage

Leak-free seal

Gentle watering
Cons
Challenging to maneuver initially
If our previous recommendation appealed to you, wait till you check out the series of exciting features in this one. The Yardworks Hose Soaker has made all the right noise so far and with valid reason. It has several top-notch features, which is the reason for the positive response from users.
Why Did We Like It?
Straight off the bat, it's highly consistent, thanks to the comprehensive coverage. You'll notice that it effectively soaks the soil from above and below to provide your plants with the best conditions for growth. Moreover, it's an eco-friendly unit which has been made from 65% recycled rubber.
Furthermore, you're guaranteed to get the desired sturdiness while the rubber construction ensures that there's no let-up in flexibility. You can twist and stretch it to navigate through the garden and reach plants growing at the back. As a result, most users have expressed their admiration for what it offers.
Thanks to the suitable dimensions, you can comfortably move it around, which comes in handy to form secure connections. Similarly, the plastic couplings at either end enable you to link it with multiple soakers. So, it comes in handy when you need water for a large area, thereby saving valuable time.
What Could've Been Better?
One of the downsides to using it is that users have expressed concerns regarding the stretchable nature of the model. In some cases, it may not stretch properly, which is why the designers have added the plastic couplings. But in case you don't have another soaker to link, it may be frustrating to get the necessary output.
Pros
Soaks above and below the ground

Expandable length

Suitable dimensions

Versatile

Maneuverable
Cons
The extent of stretch may vary
If you're a DIY enthusiast, then you'll love all that the Gilmour Hose Soaker offers. The designers have made the necessary upgrades with features like the innovative fabric, thereby cementing a place for itself. You're bound to get your money's worth, and that's why it's on most wish lists.
Why Did We Like It?
First and foremost, it'll solve your watering problem due to the latest designs that allow the water to percolate deep underground. You can water your plants from above, but from down below as well, the soil is replenished. It ensures your plants can flourish in most situations, and your garden will thrive throughout the year.
The significant upgrade is that you can create your watering system based on the type of conditions you want to provide. All you need is to bury the hose beneath the mulch for a steady supply of water. Moreover, you can link to a timer that will shut-off automatically to prevent wastage.
We especially liked the environment-friendly construction since it's made from 100% recycled vinyl. In that regard, the fabric is clog-resistant to provide swift movement and permits you to get an efficient soaking. Finally, it's incredibly maneuverable for maximum coverage.
What Could've Been Better?
Although there's no let-up in performance, you'll get the best results if you lay it out in a flat line. We've received reports stating that a zigzag pattern or having too many coils may lead to an irregular flow rate, which is an inconvenience. Likewise, it would be helpful if you tried avoiding kinks.
Pros
Environment-friendly

Deep watering

Consistent performance

Easy to use

Lightweight
Cons
Too many coils may impact the flow rate

Kinks are an issue
The Water Right Garden Hose may seem like a simple unit but don't be fooled. It delivers a power-packed performance, which is turning quite a few heads among prospective buyers. We loved the attention to detail and when it comes to a reliable output, rest assured that it outperforms rival brands.
Why Did We Like It?
If your primary concern is durability, you'll be immediately attracted to the polyurethane construction with lead-free fittings. As a result, you don't have to worry about impurities being passed on from the hose, which might damage your plants. It's utterly devoid of BPA and phthalates, making the water entirely safe for drinking.
Further adding to the robustness is the presence of solid-chrome plated components that have brass fittings. They won't get tarnished easily and can handle work demands, ensuring you get to use them for a long time. Moreover, we were pleased to see Water Right address the usual issues of kinks by including strain reliefs on the hose ends.
Once you start working, you'll realize the excellent flexibility, which makes it suitable for all weather conditions. You can even use it in freezing temperatures without experiencing performance issues, which speaks volumes about the careful selection of quality components.
What Could've Been Better?
You may encounter slight issues with coverage, but it's not something for which you would lose sleep. Nevertheless, we feel it's important to mention that the small holes make the water sprinkle out rather than escaping the nozzle in a powerful burst. Therefore, you may face certain inconsistencies that could've been avoided.
Pros
Lead-free fittings

BPA free

Safe for drinking purposes

Flexible

Long lifespan
Cons
May not provide the best coverage

Water sprinkles out
If you're looking for a durable unit, there's none better than the One-Stop Gardens Soaker Hose. It has all the necessary functions to make your task more comfortable, and you can complete your work quickly. No surprise then, that it has generated substantial buzz to rank among the top products.
Sale
Why Did We Like It?
The first thing that strikes you about it is the stable output it generates, and all you need is to lay it on the ground. Allow the machine to supply water to all parts of the garden, and when you're satisfied, disconnect and store it in the yard. The main advantage of using it is it ensures the roots receive direct water.
You can create optimum flowering conditions all year round without damaging your plants, thanks to the excellent utilization of resources. In that regard, you've got the option of using miser discs to regulate the flow and restrict water up to 75%. It ensures you don't waste valuable resources, proves eco-friendly, and keeps the water bill low.
You can swiftly attach the connections, thanks to the ¾-inch thread hooks, which works with most standard equipment. Furthermore, we also loved how the designers have focused on durability by including woven nylon sleeves to manage daily use.
What Could've Been Better?
For all that's good, you need to be wary of certain things like its wide stitching. We received reports stating it tends to leak from time to time between the stitches, but that doesn't affect performance. We assure you it isn't a significant problem, but you can choose from the numerous available options if you're feeling uneasy.
Pros
Woven nylon design

Highly durable

Efficient irrigation

Regulates water flow

Versatile
Teknor Apex Soaker Hose is one of the trustworthy units, given that it has incredible water-saving potential. But there's no need to worry as it doesn't compromise with performance and there will be sufficient water for your plants. It ensures optimal utilization of resources, which is why it produces stunning results under most situations.
Why Did We Like It?
Right away, you'll notice a considerable reduction in your water bill once you start using it, which makes it a desirable option. It ensures you get adequate watering on the surface and up to the roots to provide the best conditions for germination. Hence, the weeping pores prove incredibly useful and permit the water to seep down into the soil.
Meanwhile, your water bill comes down by 30% without compromising on output. You'll see it's incredibly easy to handle, which makes maneuvering it between your plants more manageable. As a result, every corner of the garden will receive sufficient water all year round for a seamless experience.
It'll also please you not that you won't have to monitor the hose continually. All you need is to lay it down and wait for it to soak the soil before returning after some time to turn it off.
What Could've Been Better?
You're likely to encounter kinks that may interfere with the flow, but there's no reason to worry. Please, remember to carry out a thorough inspection to straighten out the hose for an uninterrupted performance. Besides, it may develop large holes over time, which is a point of contention and make you think twice before buying it.
Pros
½-inch diameter

Helps in water conservation

Soaks down to the roots

Covers 400 feet

Consists of weeping pores
Cons
Develops holes

Kinks interrupt water supply
We're at the halfway point of our list, but there are many quality models we're yet to review. Our next recommendation for you is the GREEN MOUNT Soaker Hose, which quickens up your work and produces an efficient output. Moreover, with user-friendly attributes like easy storage, it promises to be a valuable acquisition.
Sale
Why Did We Like It?
Upfront, we would like to mention the two most vital aspects of the unit – it's swiftness and efficiency. It supplies water at the rate of two gallons every two minutes, which allows you to complete work quickly. Moreover, it's well supported by the standard pressure of 60 PSI, making it stand out in terms of results.
You'll be pleased to know that it's made of PVC material, which serves a dual purpose – it allows even water distribution while being sturdy. Meanwhile, it features a flat design, permitting you to store it easily since it occupies no more than 0.15-feet when folded.
Therefore, it's convenient to set up for all age groups, which speaks volumes about the incredible maneuverability. You can use it all year round, even in extreme conditions due to the high tensile strength. Also, it doesn't compromise with flexibility, and you can place it above or below layers of leaves and soil.
What Could've Been Better?
It may appear stiff to certain people, which may prove to be an inconvenience. It would be best if you were careful to monitor the pressure so it doesn't blow out. Consequently, you can use an inline regulator or restrictor washer to manage the output and extend longevity.
Pros
PVC material

Releases water at two gallons per two minutes

Compact

High tensile strength

User-friendly
Cons
Needs additional components for safety

May appear stiff
The Teknor Apex 1115920 Soaker Hose has similarities with other models since it has incorporated the best aspects. But the manufacturers have also made relevant improvements which have endeared it to users. The innovative design is sure to please you and ensures you get a consistent performance.
Why Did We Like It?
Firstly, it doesn't require much work, and you can lay it flat on the ground, thereby allowing the weeping pores to soak the earth. Not only will the plants receive adequate water supply from above, but it will create ideal conditions under the surface as well. The roots will thrive in such situations leading to optimum growth.
Moreover, you can save up to 30% on your water bill, making it an eco-friendly unit. You'll be pleased to note that it comes in a sturdy vinyl construction, which produces a consistent stream of water while guaranteeing much-needed longevity. Consequently, you can use it in various weather conditions without it breaking down.
It forms tight connections for a seamless experience made possible by the E-Z Tite brass couplings. Plus, it consists of ABS plastic and provides a maximum length of 400 feet, meaning you can cover all corners of the garden.
What Could've Been Better?
It's troubled by some of the usual problems that we've seen with other models. You need to be mindful of kinks that may impede water flow, and a quick scan is all you need to solve the issue. Besides, regular use has often led to it developing holes after a couple of years, which isn't ideal.
Pros
Can cover 400 feet

Vinyl construction

Super flexible

Easy to handle

Helps conserve water
Cons
Develops holes

Kinks may interrupt water supply
The Cuckoo Soaker Hose has most bases covered, which is why it has built quite a reputation for itself. Irrespective of whether you're a DIY professional or an amateur, you'll enjoy a seamless experience due to the numerous quality functions. It keeps the garden-fresh while saving more water than other models.
Sale
Why Did We Like It?
For starters, it's a heavy-duty model, thanks to the use of recycled rubber, which ensures it can last a long time. It also means that it's environment-friendly, and at the forefront is its excellent water-saving ability. It saves 70% more water as compared to other systems without affecting the supply in any way.
Furthermore, the fantastic user-friendliness is on full display when it comes to the adjustable length. The designers have included quick attach reinforced fittings to help you form tight connections with most standard equipment, and you can link it to additional soakers. As a result, it delivers water to the tightest spots without any hassle.
You get to use it for numerous tasks, which speaks highly about versatility. Your flowers will also have the perfect conditions throughout the year while the nozzle filters out sand, debris, and dirt. So, it keeps the water clean and your garden fresh.
What Could've Been Better?
A common complaint among users is that it's not very flexible, making it difficult for you to manage it. It would help if you were careful about too many twists and turns to the body, leading to frequent interruptions in the water supply. Therefore, many users may not find it to their liking.
Pros
Saves 70% water

ABS connectors

Releases two gallons of water every two minutes

Filters out debris

Polyethylene material
If you're looking for a feature-heavy model, you can't go wrong with the Zallote Garden Hose. It's highly multipurpose, and with additions like the nine-function spray nozzle, you can maintain your garden in prime condition. Most users have expressed their satisfaction with its reliable characteristics, and no wonder it has received positive reviews.
Why Did We Like It?
The thing that jumps out at you, even with a cursory glance, is the expandable nature of the model. While it comes in an original length of nine feet, the size can extend up to 25 feet once you turn on the water. No surprises then that it's incredibly versatile, and you'll be happy to learn it returns to the original length when you shut off the supply.
The significant upgrade comes in terms of the nine-function spray nozzle, which isn't seen in other models. It's supported by a non-slip and comfortable grip ensuring you can work for extended periods without bother. Moreover, along with gardening, you can wash your car and bathe your pet.
Zallote has done well to maintain its lightweight nature despite having various features. Meanwhile, it has much-needed durability due to the shut-off valves and brass connectors coupled with the rust-resistant construction.
What Could've Been Better?
Be careful about the water pressure lest the inner tube breaks, which is a cause for concern. You may have to make additional purchases to regularly check the pressure and ensure it's not over the limit. But we assure you it's not as challenging as it sounds, and once you get the hang of it, things will get a lot smoother.
Pros
Shut-off valve

Expands up to 25 feet

Non-slip grip

Rotating bezel

Extremely portable
Cons
The inner tube could break
Panda Grip is a well-known brand that has been around for a long time, thanks to its range of quality products. In that regard, the Panda Grip Garden Hose is no different, and you're guaranteed the best performance when it comes to maintaining your lawn. Additionally, it has also addressed issues that plague other units.
Why Did We Like It?
Once you start working with it, you'll realize that it solves some of the burning issues with soakers. In that regard, the anti-leak system proves incredibly useful since it consists of ¾-inch brass connectors, a rubber washer, and nine layers of latex pipe. On top of that, the body is made from a 3750D polyester fabric cover to ensure it lasts a long time.
Likewise, it comes with ten spray nozzles to handle an array of tasks, such as washing the car or cleaning your pet. All you need is to rotate the sprinkler head and choose the pattern you want. As a result, it's straightforward to operate, making it suitable for most age groups.
We loved that it's lightweight, and the designers have done well to reduce the weight by almost five times compared to other models. Hence, you won't have any trouble storing it, and you can even use a hanger for the purpose.
What Could've Been Better?
It tends to snag a bit, and you need to be careful as you're dragging it around the yard. So, ensure no sharp objects nearby, which could prove detrimental to the unit. Meanwhile, the water pressure is low, meaning it may take longer to soak the surface and reach the roots.
Pros
Tangle free

Lightweight

Nine-layer latex pipe

3750D polyester fabric

Works well under extreme temperature
Cons
Low water pressure

Tends to snag
The MoonLa Garden Hose has taken the help of technology to come up with a robust product. Not only will you get a healthy supply of water, but you can use it for several tasks, which highlights its exceptional versatility. Most users have found that the functions are convenient and serve to make work more manageable.
Why Did We Like It?
What immediately grabs your attention is the modern design, which is well complemented by quality materials. No surprises then that it's lightweight and flexible, making it longer by about 30% compared to other products. However, there's no let-up in durability since it features ¾-inch brass connectors.
The main body is made from 3750D polyester fabric, which adds to the elasticity and helps solve leaking issues. You'll find that it comes with all the essential components, like the rubber washer and on/off valve, meaning you won't have to make additional purchases. Plus, you get excellent output due to the double latex pipe, even when it's fully elongated.
It has a length of 100 feet at its maximum point, which is sufficient for most gardens, and after watering, it collapses to 33 feet. As a result, it features a compact design allowing you to store it easily, thanks to the free storage sack.
What Could've Been Better?
Since it's wrapped in fabric for flexibility, you need to be careful lest it snags on concrete or other sharp items. While you won't face any problems when dragging it over grass, it may get frayed over time if used on concrete. Meanwhile, the fluctuating water pressure makes it difficult for you to utilize the full length of the model.
Pros
Double latex pipe

On/off valve

Highly flexible

The maximum length of 100 feet

Durable
Cons
May get frayed

Challenging to utilize the full length of the hose
If you're looking for a heavy-duty model, they don't come much better than the ENYOON Garden Hose. The durability complements all the other functions while delivering sufficient maneuverability. But that's just one of the aspects, and as you take a closer look, we're sure you'll love the fantastic output.
Why Did We Like It?
There are several quality features that we need to discuss, so let's get right into it. Despite having numerous functions, it's incredibly lightweight and has 1/3rd the mass of other models for more maneuverability. Furthermore, given the flexible nature, it expands quickly from 17 feet to 50 feet, thereby providing extra coverage.
Once you turn on the water, it expands three times its original length and shrinks down quickly when the supply is stopped. Therefore, it makes for easy storage, while the durability ensures it lasts a long time. We loved the premium latex core combined with the polyester fabric cover that prevents it from leaking or bursting under pressure.
Meanwhile, you'll take a liking to the ten-function spray nozzle, which allows you to carry out numerous tasks. It highlights the exceptional versatility of the model, and similarly, the ¾-inch brass connectors work with most equipment. Finally, the shut-off valve makes work manageable.
What Could've Been Better?
It's slightly costly, which could prove to be a deterrent for prospective buyers. The price is one of the first things people see, and very often, you're restricted by a tight budget. But if you can be a little flexible, we suggest you pay a bit more and don't compromise with quality.
Pros
Expandable up to 50 feet

Lightweight

Compact

Premium latex core

Shut-off valve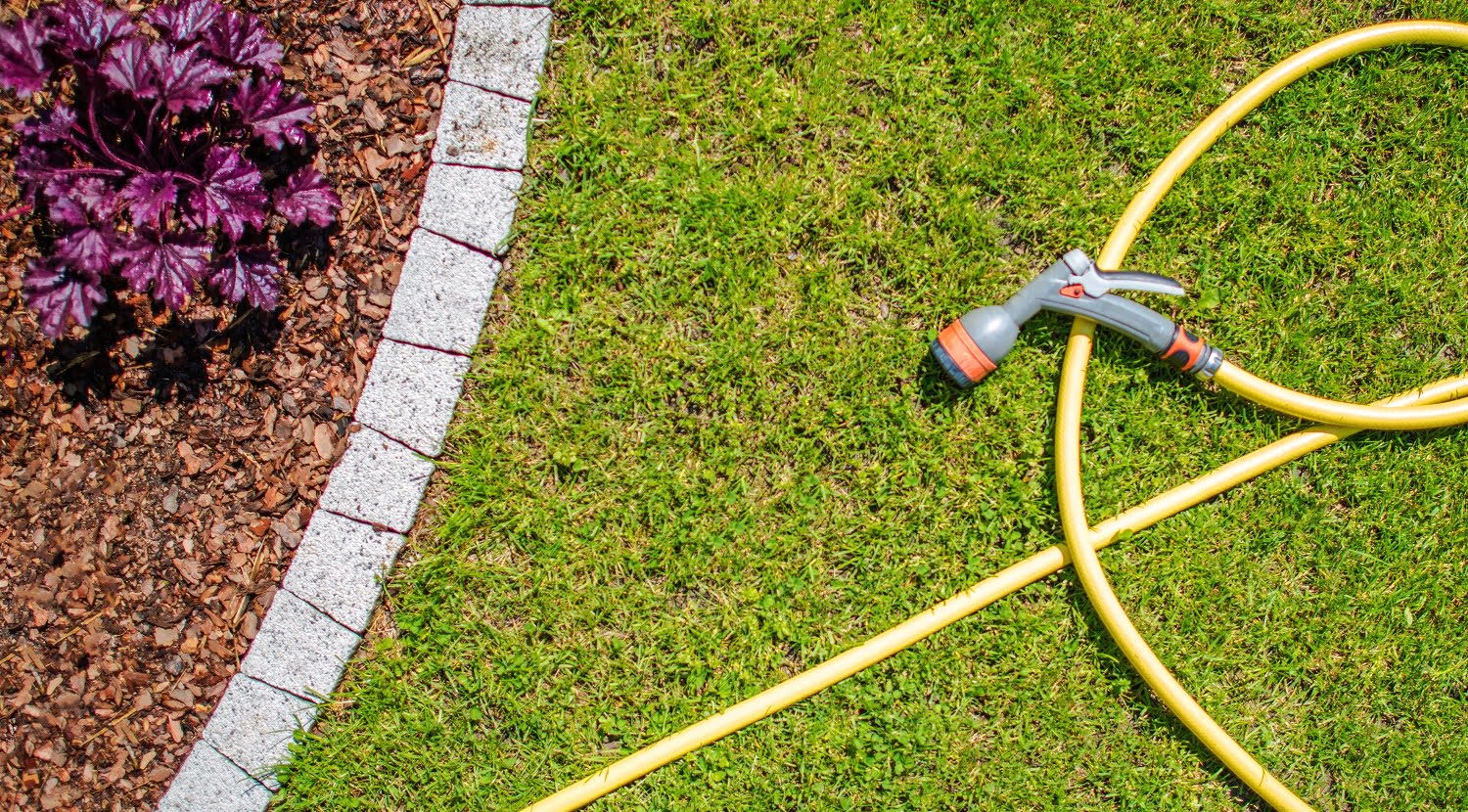 Soaker House Buyer's Guide
Before you venture into the market, we would like to give you a couple of pointers to help you pick the right unit. Soaker hoses have many components that could make it difficult for you to distinguish between the top products and the merely good ones.
We are here to discuss the essential aspects of soaker hoses based on which we have formulated our list. A piece of knowledge about these functions will place you in good stead and help you make an informed choice.
Durability
Your tool must be durable to handle the wear and tear of daily use. As a soaker hose, it will have to deal with all types of tasks that mostly revolve around water. It shouldn't be any surprise that only quality materials must be used to ensure it doesn't break down.
Buying any tool is an investment, and so you can't afford to spend time or money ever so often on a new one. You must enjoy both the product and the components that come with it for a long time.
In that regard, the manufacturers cannot afford to make any compromises. So, just having a steel or metal construction isn't enough. It must be rust-resistant as well to deliver faultless output.
Ease of Use
Soaker hoses come in various sizes to handle an array of tasks, but that shouldn't mean that the designers have to compromise with user-friendliness. The primary objective of any unit is to reduce your workload, and therefore you must be able to control it effectively to get the best results.
All the components and functions must be understandable, almost at a glance. You should know what each part does rather than pondering over how to get it right. Plus, the installation process and the disassembly must be written clearly to ensure that it's uncomplicated.
There is no point in having a plethora of functions if the users find it challenging to use. Rather any good model must keep the basics right and then add the necessary features to deliver a better performance.
Power
Finally, it must have sufficient energy to make sure that you get through your work quickly. Managing your garden can get tedious at times, and you can't afford to go about it at a leisurely pace.
You have a lot of work to do, and your unit must be up to speed to ensure you get fantastic performance. More power doesn't always guarantee a better output, so you must have the ability to control the force you need on various tasks. As a result, your tool will be versatile, enabling you to handle small-scale and large-scale projects.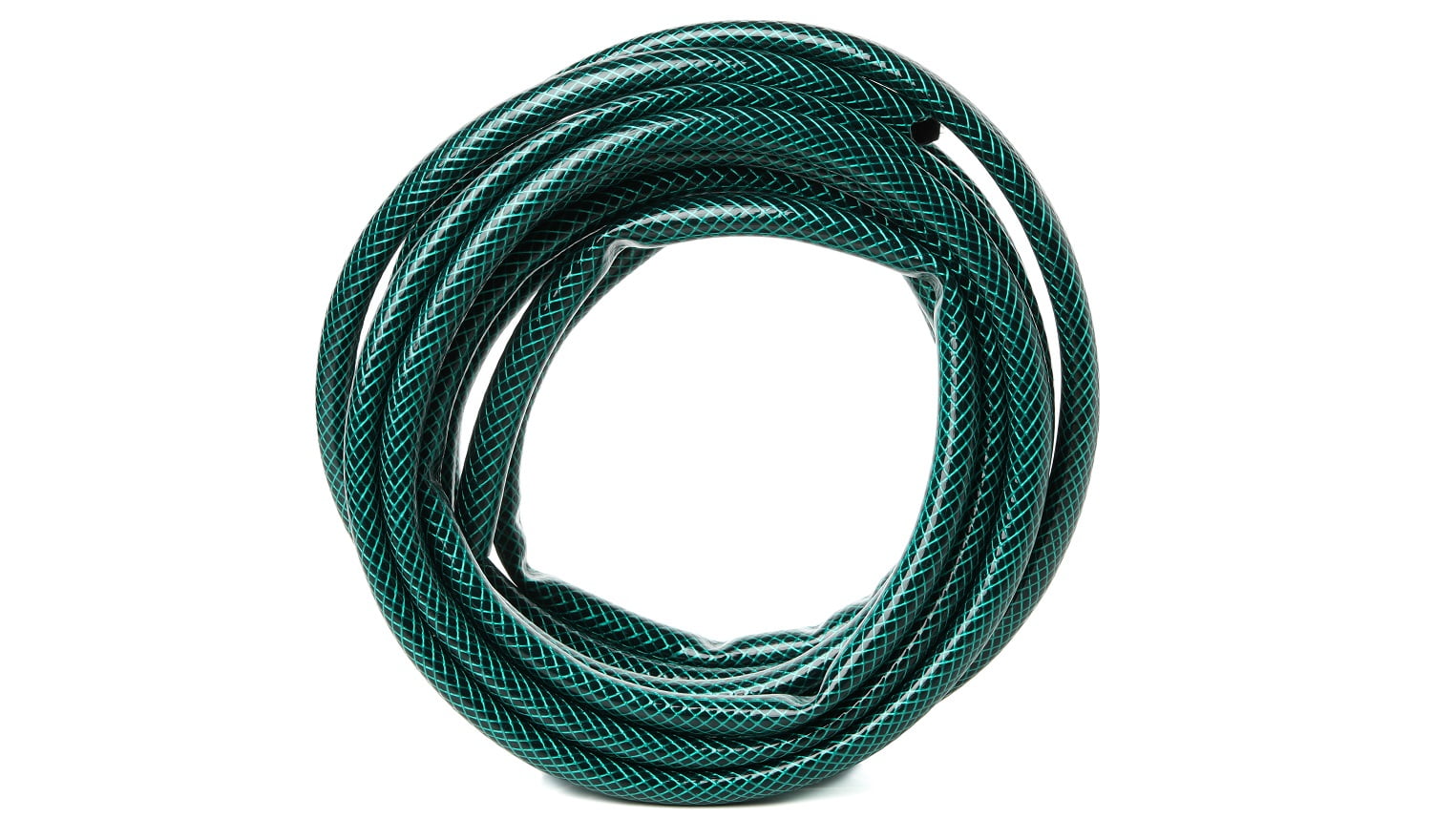 Verdict
We've reached the end of our guide, and hopefully, you've got a better idea regarding soaker hoses.
With the right unit, you can quickly complete your work without worrying about accessing even the most challenging spots. Your plants will receive the right amount of water, ensuring your garden will thrive all year round, irrespective of the weather.
Before signing off, we've decided to assist you a bit more by narrowing down the top products in various categories. For the best overall performance, you can opt for the Melnor Soaker Hose, while the Yardworks Hose Soakerhas unmatched versatility.
Apart from that, the Gilmour Hose Soaker offers the perfect blend of user-friendliness and durability to solve most of your problems. That's all from us, and depending on the size of your garden, you can pick the ideal unit.
Take care and enjoy the smell of freshly watered plants. Bye!
Related Articles
10 Best Automatic Garden Hose Reels
13 Best Garden Hose Nozzles for Gardeners Everywhere
Learn How to Bury a Garden Hose for Easy Watering Transport