Playing with snow can be fun – that is, until it gets overwhelming. This is especially the case with wet, heavy snowfall that can be challenging to clear.
Do you live in a place that experiences "lake effect" snow? If yes, then shoveling or even using a snow blower can be back-breaking work. That being said, it is one of the most essential activities for those living in areas with heavy snowfall.
If you're wondering what the best snow blowers are for wet, heavy snow, you've come to the right place. We have extensively tested some heavy-duty snow blowers that are ideal for wet snow and compiled a list of our top 9 recommendations. Take a look at our in-depth reviews and guide to find the right one for your requirements.
So, without further ado, let's get straight to the reviews!
Best Snow Blowers For Wet Snow
IMAGE
PRODUCT
DETAILS

Our Top Pick

Our Top Pick

Snow Joe Single Stage Snowblower Kit

Clearing path - 18 inches wide & 8 inches deep
Battery-powered cordless design
Auto-rotate 180-degree directional chute

VIEW LATEST PRICE →

GreenWorks Cordless Snow Thrower

Clearing path - 20 inches wide and 10 inches deep
180-degree directional chute
80V lithium-ion battery

VIEW LATEST PRICE →

Snow Joe Electric Snow Thrower

Clearing path - 22 inches wide & 13 inches deep
All-steel heavy-duty auger
2 LED lights for nighttime use

VIEW LATEST PRICE →

Briggs & Stratton Single-Stage Snow Blower

Clearance path - 22 inches wide and 12.5 inches deep
9.50-foot-pounds of torque
Manual chute rotation

VIEW LATEST PRICE →

Husqvarna Two-Stage Gas Snow Blower

Weight - 198.6 pounds
Electrical start
Remote chute deflector

VIEW LATEST PRICE →

PowerSmart Snow Blower

Clearance path - 24 inches wide & 20 inches deep
Versatile drive system - 6 forward speeds and 2 backward speed
13-inch inflatable tires

VIEW LATEST PRICE →

EGO Power+ Cordless Snow Blower

Clearance path - 21-inch width & 8-inch depth
EGO Power+ Cordless Snow Blower
Weight - 25 pounds

VIEW LATEST PRICE →

Troy-Bilt Storm Two-Stage Gas Snow Thrower

Clearance path - 30 inches deep & 21 inches wide
Remote overhead crank polymer chute
In-dash headlight with reflective strips

VIEW LATEST PRICE →

Champion Power Equipment 2-Stage Gas Snow Blower

Clearance path - 30 inches wide & 23 inches deep
Power Turn Steering Technology
Weight - 275 pounds

VIEW LATEST PRICE →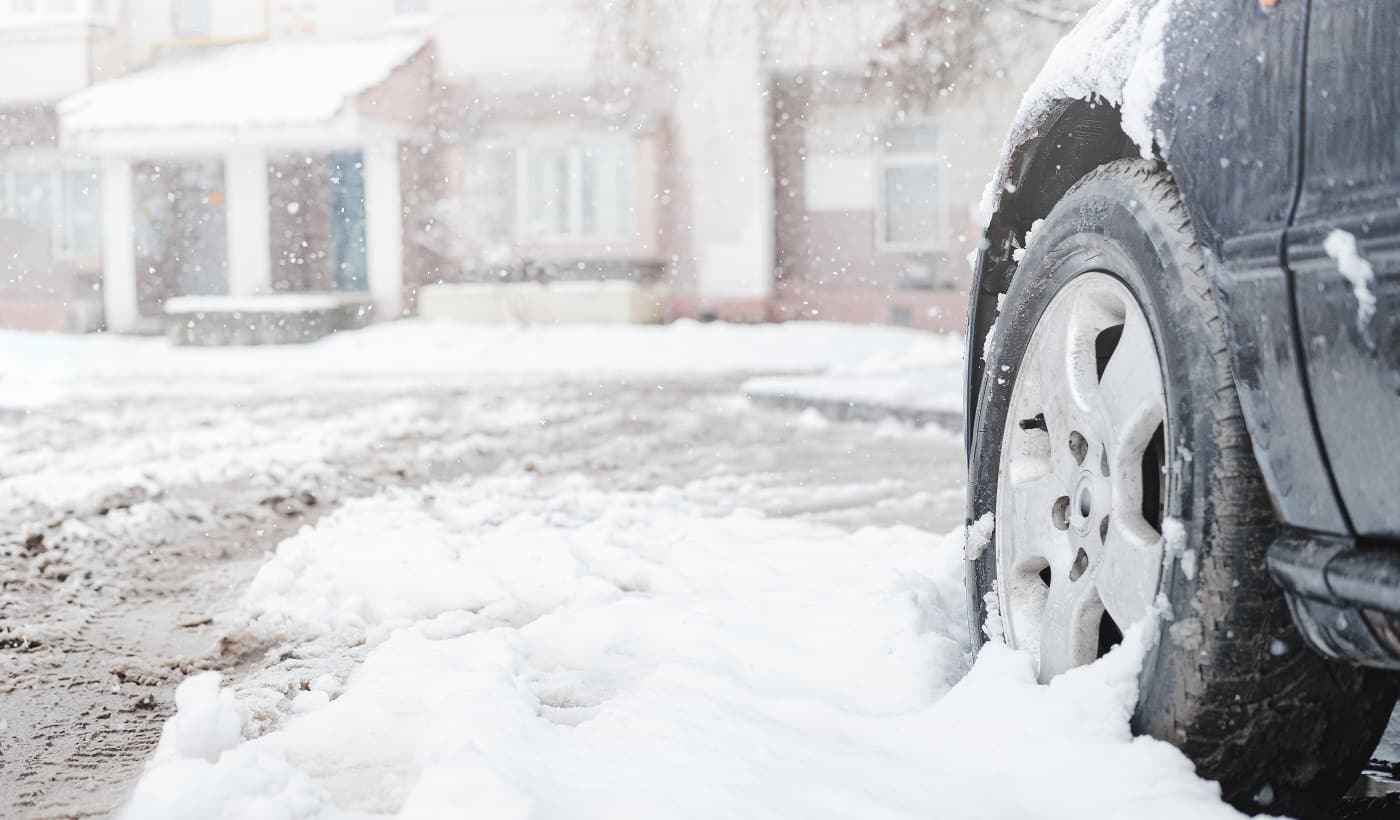 We bring you the Snow Joe Single Stage Snowblower Kit. The lightweight battery-powered snow blower is easy to use because of its cordless design. Moreover, its whisper-quiet operation makes it ideal for use at any time of the day without disturbing your neighbors.
Sale
Why Did We Like It?
There are several excellent aspects of this product that led us to recommend it. First, the cordless technology is brilliant for those who don't like to be tied down or restricted with cords and wires. A 40V 4.0 Ah iONMAX lithium-ion battery backs the machine, giving you 50 minutes of runtime with a full charge.
Recharging its batteries is effortless – it charges quickly and can withstand prolonged use even with heavy, wet snow. What's more, the indicator lights alert you about the level of charge left so you can quickly recharge it when needed.
Moving on to its design, we love the adjustable handles that provide ease of use and comfortable handling for prolonged periods. Moreover, its lightweight design (only 32 lbs) is easy to manage, especially without the restriction of cords and wires.
As for its usage, the 180° auto-rotate directional chute efficiently throws snow up to 20 feet, clearing 18 inches of snow effortlessly. The LED headlights provide additional visibility for nighttime use. Finally, its whisper-quiet operation ensures that you can use it without disturbing neighbors around you.
What Could've Been Better?
Being a single-stage snowblower, this machine works effortlessly for low to medium snowfall, but not extremely heavy snow. Also, the battery compartment doesn't have a locking feature. However, we fixed this by attaching a bungee cord around the compartment so it wouldn't open during use.
Pros
Super quiet operation

Conveniently located safety switch

Adjustable handle height

Heavy-duty steel auger with rubber blades

50 minutes runtime
Cons
No locking mechanism on the battery compartment

Ideal for low to medium snowfall
Moving on to our next recommendation, we have the GreenWorks Cordless Snow Thrower. With an exciting green and black color combination, this machine delivers 45 minutes of quiet runtime with a 2.0 Ah battery. Furthermore, its cordless design and maintenance-free brushless technology are excellent for most users.
Sale
Why Did We Like It?
Those looking for a machine that will help make snow removal an easy activity will love the GreenWorks Cordless Snow Thrower. To begin with, its lightweight, cordless design is easy to navigate through 20 inches of snow effortlessly. The 180-degree directional chute efficiently removes and throws snow up to 20 feet, giving an incredible clearance path.
Equipped with 7-inch wheels and a 20-inch auger width, it is ideal for driveways, garages, and most spaces. With an incredible runtime of 45 minutes, it allows you to clear any snow-ridden path within minutes. Moreover, the 2.0 Ah battery charges within just 30 minutes, eliminating a long waiting period.
Wondering how usable and convenient it is? Well, we tested it on a 1-acre yard where it ran efficiently for 45 minutes without fail. Furthermore, its super-quiet operation allowed us to use it even during the wee hours of the night without causing much disturbance.
What Could've Been Better?
Our only gripe with it is that the battery refuses to work if it is too cold. This seems like a given since areas experiencing heavy snowfall will invariably cause machines and their batteries to lose temperature. However, after keeping it at room temperature for about 10 to 15 minutes, it worked again.
Pros
4-year unit warranty & 2-year battery and charger warranty

Very quiet operation for minimal disturbance

Quick-charging technology

Maintenance-free brushless motor system
Cons
The battery needs to be kept at constant room temperature
Looking for a snowblower that doesn't make concessions when it comes to power and performance? Consider our next recommendation – the Snow Joe Electric Snow Thrower. This powerful 15-amp machine is ideal for large driveways and walkways. It efficiently moves 25 tons of snow per hour with a 22-in x 13-in clearing path.
Sale
Why Did We Like It?
Those looking for an affordable snowblower with a tremendous clearing path of 22 inches (width) and 13 inches (depth) will find this machine to be ideal. We tested it on a driveway filled with heavy, wet snow and did not face any issues. In fact, the machine was quick and easy to start, providing an hour of runtime.
Weighing 34.8 pounds, it is relatively lightweight and easy to maneuver, even through deep snow. In case you're wondering about nighttime snow removal, two LED lights enhance night visibility, allowing you to use it efficiently. Its 7-inch heavy-duty tires are durable, stable, and easy to use.
Moving over to its usability, the easy-grip handles made it comfortable for prolonged use. Furthermore, there was no initial struggle with starting the machine – a reliable trigger allows us to start the machine within seconds. A discreet safety switch located on the handle prevents accidents and injury.
What Could've Been Better?
To be honest, this snow blower is ideal for nighttime snow removal only if you don't have neighbors around. Although the two LED lights facilitated better nighttime visibility, the motor can get relatively loud (although softer than a gas-powered machine).
Pros
Sturdy and durable plastic body

Lightweight and easy to maneuver

Discreet safety switch to prevent accidents

LED headlamps
If you are looking for a gas-powered snow blower that will assist you in heavy snow removal jobs, we recommend the Briggs & Stratton Single-Stage Snow Blower. This machine weighs 93 pounds and has a 208cc engine. Moreover, it comes with a 3-year warranty if you face any issues and need emergency repair or servicing.
Why Did We Like It?
Don't ever let snow get in your way again – be it mild or heavy. This powerful snowblower from Briggs & Stratton is ideal for heavy-duty snow removal. First off, we love how easy it was to start the machine – a quick push of a button enables the motor to start electrically. The controls are extremely easy to understand, intuitive, and convenient to use.
Although it weighs 93 pounds, its 8-inch heavy-duty wheels and easy-grip handlebar make maneuvering and directing the machine effortless. We also love the black and red theme that looks super classy and elegant.
The unit is gas-powered, which means that it can handle heavy, wet loads of snowfall. That being said, it is relatively loud compared to electric and battery-powered snow blowers.
Furthermore, it can be slightly expensive for some users because of its $467.06 price tag. Given its high performance and power, if you are willing to pay a little extra, this snow blower is excellent for most use cases.
What Could've Been Better?
As we mentioned, being a gas-powered machine, it can be slightly noisy. Moreover, it doesn't feature LED headlights, which would have increased nighttime visibility. We could not comfortably use it for nighttime snow removal, but it worked excellently in the daytime.
Pros
One-touch electrical start button

Wear-resistant polymer auger

Heavy-duty, durable construction

Easy-to-use controls

The motor is usable even in extreme temperatures up to -20 degrees Celsius
Cons
Can be slightly noisy

Unsuitable for nighttime operation
When you look at this snow blower from Husqvarna, the first thing that comes to mind is the phrase – 'lean, mean, snow-blowing machine.' This 208cc gas-powered machine is a two-stage system that essentially means that it is more powerful and efficient than single-stage ones. Curious to know more about it? Read on to find out.
Why Did We Like It?
Let's begin from the top – starting this gas-powered machine was effortless thanks to an easy-push button system. The starter system is exceptionally reliable and efficient, eliminating any worries about working with a dead battery.
Moving on to its handles, this model features heated handle grips that keep your hands warm in freezing climates while operating the machines. Moreover, the remote chute deflector allows you to control the vertical direction you wish to throw the collected snow. Controlling it is super-easy with a level placed in an accessible location on the front panel.
Now, for its usability. The heavy-duty augers can consistently dig through heavy, wet snow without hassle. The two-stage system works efficiently even with hard-packed or icy snow, grinding it down into tiny bits before shooting it out through the impeller.
Finally, this machine features a cleated track-drive system. This offers fantastic propulsion on all kinds of slippery surfaces and deep, heavy or wet snow.
What Could've Been Better?
All said and done, we loved the easy operation and efficiency of this machine, but assembly was challenging. The instructions could be slightly confusing for some users, and assembling it can be a little time-consuming.
Pros
LED headlights for nighttime snow removal

The starter system works even in extremely low temperatures

Heated handles

hydrostatic transmission and power steering
Cons
Assembly can be slightly time-consuming and challenging
Moving on to our next recommendation, we have the PowerSmart Snow Blower. Powered by a 212cc PowerSmart engine, this snow blower is ideal for heavy-duty snow removal, especially for medium to large-sized areas. With a large clearance capacity and versatile drive system, it offers enhanced driving convenience and snow removal efficiency.
Sale
Why Did We Like It?
Firstly, we must mention our liking for the red and black theme featured on this gas-powered snowblower. Its durable and sturdy construction has been made to last for years. Moreover, the tough outer body is durable, even after prolonged use and regular wear and tear.
Moving on to the motor, the machine is powered by a 212cc PowerSmart engine capable of heavy-duty snow clearing. It efficiently clears a path that is 24 inches wide and 20 inches deep with one steady motion. Furthermore, the heavy-duty steel augers dig deep into wet, heavy snow and help you remove it effortlessly from your driveway, garage, or walkway.
If we were to talk about its driving convenience, we have to mention the versatile drive system that enhanced our experience. The snowblower features an incredible six forward speed and two backward speed system that allows us to drive it steadily as per our convenience.
What Could've Been Better?
Although the directional chute is super convenient, it tends to automatically face forward when the machine moves forward. We recommend securing it with some rubber bands or a bungee cord to prevent this from occurring.
Pros
Easy push-button for an electrical start

Heavy-duty, durable construction and auger

Ideal for heavy, wet snowfall

Adjustable metal skid shoes
Cons
The rotational chute automatically points forward when in motion
Next up, we want to talk about the EGO Power+ Cordless Snow Blower. Imagine a powerful machine equipped with two batteries, long runtime, and easy controls. Well, that's what you will get with this all-powerful snowblower. Its massive 35 feet throwing distance and capacity to clear ten driveways makes it ideal for large areas that need snow removal.
Why Did We Like It?
At first, it was difficult to imagine such a powerful machine that was so compact and lightweight yet super-efficient. We decided to test this snow blower on a heavily snow-clad backyard about eight times before making up our mind about it.
For starters, this machine is extremely easy to handle and maneuver, even though deep, heavy, or wet snow. Since it weighs only 25 pounds, it was relatively easy to push it through most snow-clad terrain. Moreover, its robust and durable wheels did not succumb to the snow or wear and tear, even with prolonged use.
Moving over to its power, the 56V ARC Lithium battery is super powerful and long-lasting. Not to mention, the machine is powered by not one but two batteries, giving it unbelievable power and performance.
Lastly, the handle-mounted on-board chute is easily adjustable, allowing you to direct the snow up to 180 degrees on either side. This gives you more control over your clearance path and better efficiency.
What Could've Been Better?
Although the machine has two powerful batteries, it needs to be put into maximum power to clear heavy, wet snow optimally. However, this causes the batteries to drain much faster – in about 45 minutes. That being said, recharging them is relatively easy and fast, so it's not a deal-breaker.
Pros
No-noise and no-fumes

Lightweight and compact

Remote chute adjustment for optimal clearance

Durable steel construction
Cons
Batteries get drained quickly when used at max power
Do you have a large pile of wet snow that you need to clear without delay? The Troy-Bilt Storm Two-Stage Gas Snow Thrower can help you. A powerful 357cc and 4-cycle All-Wheel drive makes this one of the most efficient and powerful snow blowers in the market. Moreover, the unique Touch' N Turn power steering provides ultimate control in extreme weather conditions.
Why Did We Like It?
Never again will deep and heavy snowfall get you down or late for work. This powerful snowblower from Troy-Bilt has been designed to handle heavy, wet snow effortlessly. Equipped with 16″ x 6.5″ X-Trac tires, one-handed operation, and heated handles, enjoy optimal efficiency and comfort during snow removal.
Moving on, the machine has a massive clearance path of 30 inches in depth and 21 inches in width. This allows you to clear large, wide areas in one go efficiently. Moreover, the 200-degree polymer chute can be controlled in any direction you desire, allowing you to propel the discarded snow far away from the property.
Since it offers one-handed use, your other hand is free to rotate the chute in any direction you desire. Finally, the powerful 357cc 4-cycle overhead valve gas engine is reliable and offers immense mobility and performance in extreme weather conditions.
What Could've Been Better?
Being a gas-powered engine, the snowblower is prone to violent vibrations during operation. This means that the rotational chute often moves from the last position you change it to. Fixing this issue is relatively straightforward – use a bungee cord or rubber bands to secure the chute in place, so it doesn't move around.
Pros
200-degree propeller chute

Robust, durable tires

Offers one-handed use

Heated handles for added comfort
Cons
The chute tends to move from its position during movement
We can't end our list of recommendations without talking about the snowblower from Champion Power Equipment. Right away, we noticed the beautiful yellow and black combination and were riveted. The gas-powered 338cc engine is extremely powerful and works fantastically in icy weather.
Why Did We Like It?
Those looking for a reliable and powerful snowblower that won't give up in harsh, chilly weather will love our next recommendation. This machine from Champion Power Equipment is packed with a 338cc cold-weather engine and 120-volt push-button electric start. This is especially important as it ensures that you don't have to deal with a dead battery when you need to remove snow urgently.
Wondering if you can use this powerful gas-powered machine during the night? Well, the twin LED headlights illuminate the path in front of you while warning other vehicles and passers-by of your presence.
We especially love the Power Turn Steering Technology. It allowed us to effortlessly steer the vehicle even in deep, wet, and heavy snow. Moreover, the wide and deep clearing path offered by its heavy-duty augers makes clearing snow a breeze.
What Could've Been Better?
Although the machine is relatively heavy, its power steering and large wheels make it easy to maneuver. That being said, this snowblower is slightly on the expensive side and may not be affordable for most people.
Pros
Heated hand grips

LED headlights for better visibility

Ideal for heavy snowfall and large areas

Push-button electric start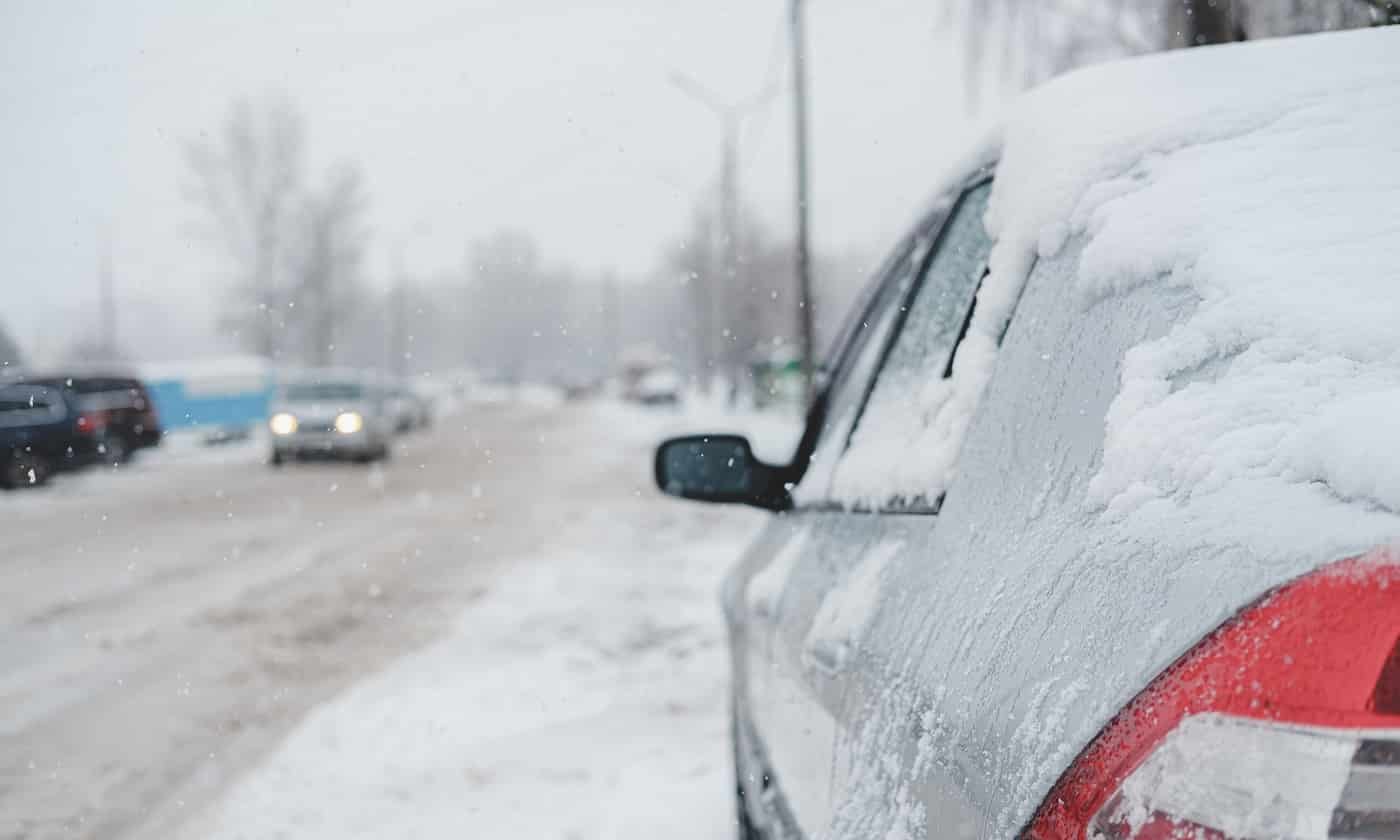 Snow-blower for Wet Snow Buyer's Guide
By now, we are sure you have a better handle on what snow blower might be best suited for your needs. If you have already picked one from our list, congratulations! However, if you haven't and are still slightly confused by the choices, we're here to help you.
Here are a couple of things that we learned while testing some of the best snow blowers for wet snow. Going through this list will help you understand your needs better. More importantly, it will help you choose the right snow blower for your requirements.
Single-Stage VS Two-Stage Machine
If you have paid close attention to our reviews, you may have noticed that we added a few single-stage and a few two-stage machines. The former is ideal for low to mid-level snow removal, while the latter works best with heavy, thick snow. Long story short, depending on how much snowfall you experience, you should choose the appropriate type of snowblower.
A single-stage snow blower is more compact, lightweight, and easy to handle but can handle less snow. Compared to that, the two-stage snow blowers remove more snow, although they are larger and somewhat heavier.
Gas-Powered VS Battery-Powered
There are several factors to take into consideration when opting between a gas-powered and battery-powered snowblower. Firstly, you need to consider the amount of noise each makes. Gas-powered machines are generally noisier and vibrate when they are in operation. This makes them unsuitable to use at night since it may disturb your neighbors.
Comparatively, battery-powered snow blowers may be cordless, lightweight, and have quiet-operation. Most of them feature LED headlights that facilitate better vision during the night. That being said, gas-powered snow blowers can handle much larger amounts of snow compared to battery-powered ones.
Convenience Of Use
No matter how massive a snowblower may be, as long as it has excellent features and ease of use, it is the right choice. It is essential to read through all the features offered by each machine and go through user reviews and feedback. This will give you a better idea about the convenience and ease of use of each snowblower.
Look out for features like large, durable tires, power steering, safety features, heated handles, and a directional chute. These will make your experience of using a snow blower easier and enjoyable at the same time.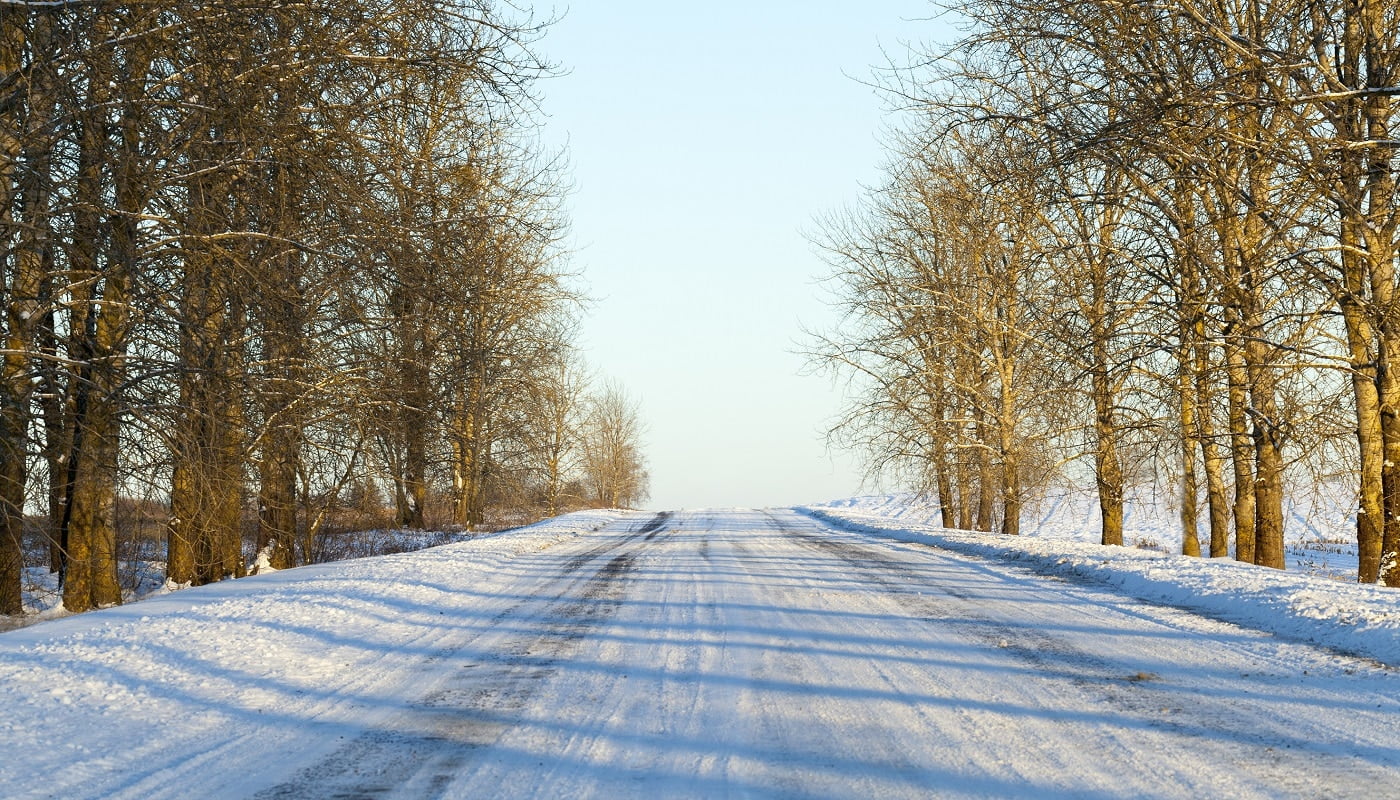 Verdict
And with that, it's a wrap! We hope you enjoyed going through our extensive reviews and guide. More importantly, we hope we helped you decide which snow blower is best for your needs.
Before we sign off, we want to take a moment to reiterate our findings with you. Overall, the best snow blower for wet snow is the Snow Joe Single Stage Snowblower Kit. However, we also liked the Briggs & Stratton Single-Stage Snow Blower because of its powerful performance and cold-weather engine.
Let us know which snow blower you liked best in the comments section. Until then, take care!
Related Articles
What to Do When Your Snow Blower Won't Start
Ariens Vs Husqvarna Snow Blowers | Obvious Winner?
Troy-Bilt Squall 2100 208cc 21″ Single-Stage Gas Snow Thrower [Reviewed]
5 Best ATV Snowblower Attachments  
13 Best Snow Joe Electric Snow Blowers  
EGO Power + Snow Blower SNT2100 Reviewed Today
4 Best Remington Snow Blower Reviewed | Buyer's Guide
4 Best Tractor Snow Blower Combinations  
How Much are Snow Blowers? [Costs & Maintenance]
11 Best Snow Shovels Right Now
13 Best Single Stage Snow Blower  
11 Best Snow Shovels Right Now
10 Best Snow Blowers For Large Driveways
7 Best Snow Brooms [Reviewed & Buyer's Guide]
4 Best Greenworks Snow Blower [Buyer's Guide]
Electric Snow Blowers vs. Gas Snow Blowers | Buyer's Guide
4 Best Tractor Snow Blower Combinations
4 Best Tractor Snow Blower Combinations
3 Best Briggs and Stratton Snow Blowers
11 Best Snow Blower for Gravel Driveways
5 Best Commercial Grade Snow Blowers