Some tender, perfectly smoked summer sausages make for the ideal party snack for family gatherings or informal house parties with close friends.
But getting the right taste and flavor for your sausages may not be possible with an average smoker as it will give only partial results. Hence, buying an efficient and durable smoker is essential to make your meals taste just as you want them to.
However, choosing the right model becomes difficult when there are hundreds of options available out there. So, to make your task easier, we have come up with this carefully curated list of the 11 best smokers to consider.
Read on to know more.
Best Smokers for Summer Sausage
IMAGE
PRODUCT
DETAILS

Our Top Pick

Our Top Pick

Masterbuilt MB20070210 Analog Electric Smoker

3 chrome-coated smoking racks
Built-in temperature gauge

VIEW LATEST PRICE →

Cuisinart COS-244 Vertical 36" Propane Smoker

5.45 sq ft of interior
40-inch propane hose and regulator

VIEW LATEST PRICE →

Bradley Smoker BS611 Electric Smoker

Stainless steel interior
Automatic feed system

VIEW LATEST PRICE →

Weber 18-inch Smokey Mountain Cooker

Plated steel cooking grates
Nylon handle

VIEW LATEST PRICE →

Masterbuilt MB20071117 Digital Electric Smoker

Thermostat control
Digital control

VIEW LATEST PRICE →

Char-Broil Analog Electric Smoker

Double-wall construction
Dual exhaust ports

VIEW LATEST PRICE →

LANDMANN MCO 32954 Landmann Smoky Mountain

3-in-1 combination tray
Viewing window

VIEW LATEST PRICE →

Royal Gourmet SE2801 Electric Smoker

3 adjustable chrome-coated racks
Cool-touch spring door

VIEW LATEST PRICE →

PIT BOSS 77435 Vertical Lp Gas Smoker

884 sq inches of cooking area
Temperature range of 100°F to 350°F

VIEW LATEST PRICE →

Dyna-Glo DGY784BDP 36" Vertical LP Gas Smoker

15,000 BTU cast iron burner
Smoke Zone on temperature gauge

VIEW LATEST PRICE →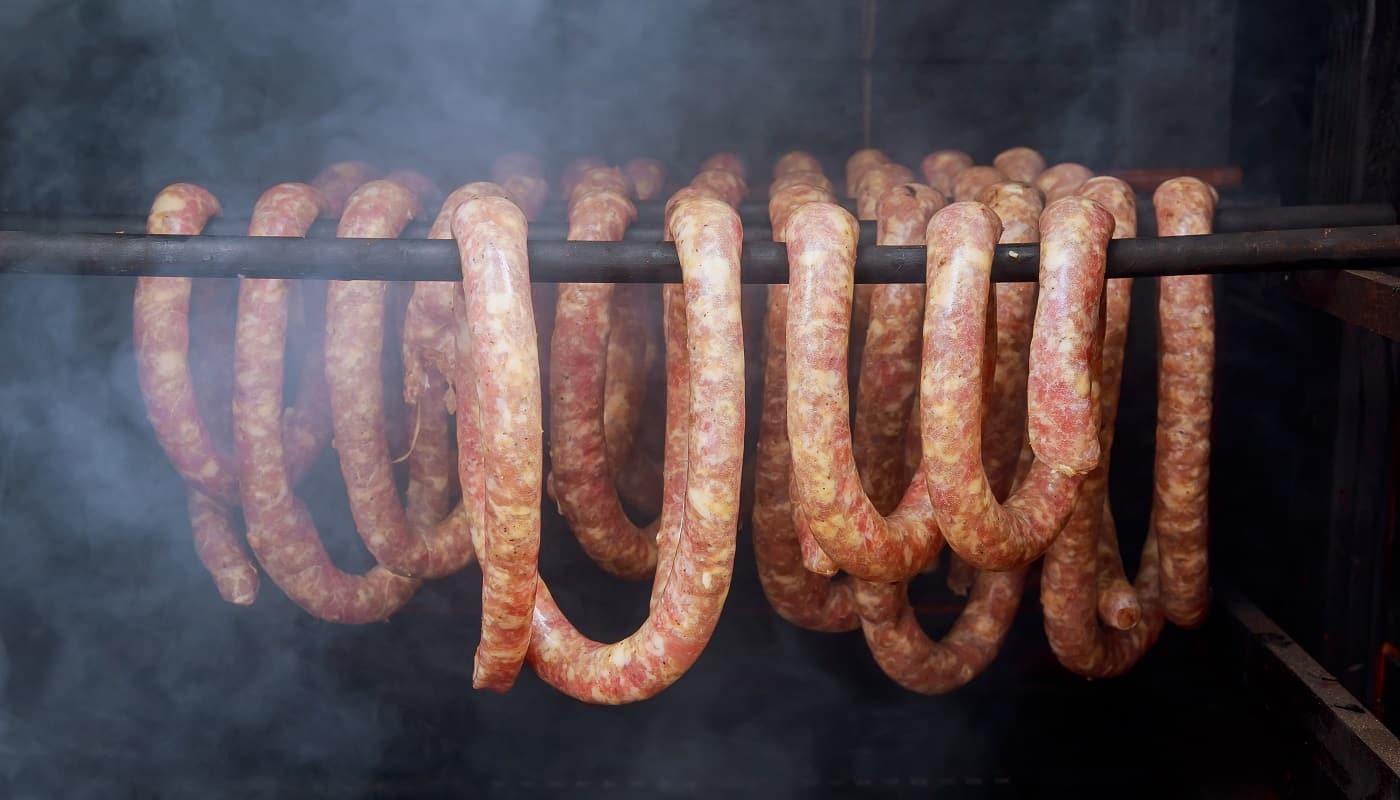 If you are looking for an ideal analog electric smoker to spice up your gatherings in the backyard, this is the perfect option to go for. Packed with delightful features, this smoker helps you prepare the finest summer sausage you've ever tasted. It uses corded electricity as the power source to operate and comes with three chrome-coated smoking racks.
Why Did We Like It?
We found the chrome-coated smoking racks to be the most notable feature of this efficient electric smoker. With these racks, you get lots of space to smoke up a variety of sausages.
In fact, you can comfortably smoke up to 2 turkeys, 3 chickens, or 3 pork ribs in that space. So, with this analog smoker at home, a family get-together or a backyard party with your close buddies can never be better!
Plus, this product comes with easy-dial temperature settings and a built-in gauge to give your sausages just the smoke that you want. Simply set the controls to the temperature that you want, and it will do the job for you, delivering superior-grade meals quite quickly.
Furthermore, being powered by corded electricity, this smoker relieves you from the hassles of using propane or charcoal to smoke up your meal. All you have to do is plug the smoker into a power source, and it does it all. Also, a front-access grease tray catches any extra food drippings, making the whole process much cleaner.
What Could've Been Better?
The only issue that we spotted while using this product was that one of the screws used to fix the rack holders had the thread distorted. As such, that screw had to be replaced after we reported the issue to the manufacturer. Apart from that, it did the job wonderfully and we could smoke juicy sausages whenever we felt like it.
Pros
Lots of space to smoke a variety of meals

Easy-to-set temperature settings

Doesn't need the use of charcoal or propane

Extra food drippings are caught in the front grease tray
Cons
Screws for fixing the rack holders may be faulty sometimes
The next product in line is this superior-quality propane smoker from the well-known brand Cuisinart. It gives you the ultimate smoking experience and offers endless possibilities if you want to explore different kinds of meals. What does the trick is a set of advanced features that are worth discussing, so let's move on.
Why Did We Like It?
To begin with, this smoker is powered by an adjustable gas supply which lets you fully control the amount of heat used for any meal. It also comes with a rear vent that you can open or close to adjust the amount of smoke and heat released from the oven.
Plus, a thermometer built on the front door of the smoker (that is easy to read) aids you in monitoring the internal temperature more effectively.
Moving on to the cooking space, the smoker offers four removable stainless steel racks spread over as much as 5.45 sq ft. Thus, you get to smoke a variety of sausages and many other large meals in one go. So, you can cook pork, meat ribs, chicken, fish, seafood, large cuts of meat, and lots more.
Besides, this smoker is quite easy to set up and includes a 40-inch propane hose and regulator that can be attached quickly to a propane tank. This way, operating a propane-powered smoker becomes less messier and hassle-free as well.
What Could've Been Better?
Although this product works wonderfully to give you the perfect smokey flavor in a wide variety of meals, we felt the water pan could've been deeper. As a result, it burns through the water in less than half an hour sometimes. So, you need to be careful to ensure that it doesn't leave the food juices to turn to glue.
Pros
Enables full temperature control

Lets you cook many meals together

Is easy to clean up

Easy to install
Cons
Water pan not deep enough
The product from Bradley Smoker will be a great investment that makes sure you're able to create delicious smokey meals for a long time. It will give you the pure and consistent smokey flavor that you desire in every meal. Note that this smoker is also powered by corded electricity and weighs 55.12 lbs.
Why Did We Like It?
First of all, we loved the automatic feed system offered by this smoker, which enables you to load it up with nine hours of Bradley Flavor Bisquettes. Also, this product doesn't generate any ash in your food since the wood bisquettes extinguish much before turning into foul-tasting ash.
Another great feature of this smoker is the separately controlled heat elements, one for creating smoke and the other for the oven. Thus, your smoker can operate as a cold smoker and dehydrator, besides a hot smoker.
Added to this, the removable side panel included in the snooker makes for easy cleaning and maintenance to ensure the safety and hygiene. Plus, the entirely insulated durable steel interior along with the magnetic door enables further ease of cleaning up and also keeps the smoke where it should be.
What Could've Been Better?
This product yields the perfect flavor that you desire in your smokey meals and is also highly versatile. However, in case you are faced with minor faults in functioning or need to replace a part, it may be difficult to get it serviced by the manufacturer. That's because the customer service is hardly responsive. The reply comes a long time after you report the issue.
Pros
Automatic feed enables you to load it up with 9 hours of bisquettes

Operates as a hot smoker, cold smoker, and dehydrator

Facilitates easy cleaning and maintenance

Stainless steel interior makes it more long-lasting
Cons
Customer service not responsive
Next, we've picked this excellent product from Weber, which makes it very easy to achieve an authentic smokey taste akin to that of restaurants. This charcoal-powered smoker is a perfect choice for those who are in love with classic barbecue. It is built entirely from steel and has dimensions of 21" x 19" x 41".
Sale
Why Did We Like It?
The most notable feature of this smoker is its 18" x 1.5" cooking grates made of plated steel which make your food as delicious as you want it to be. It gives the meat the tenderness that you love and let's you savor every bite.
Plus, this large cooking area can quite comfortably execute many sausages in one go, giving you enough food for a small party at home. Notably, it can also accommodate an entire ham or a whole turkey. And this product is equipped with adjustable dampers which enable precise heat control.
As for its durability, the porcelain-enameled steel body makes it more sturdy and long-lasting than many average products. Additionally, its metal legs are also quite tough and rust-resistant and an insulated nylon handle makes it safe and easy to hold.
What Could've Been Better?
Although the product works quite well and gives you the taste that you desire, its water pan is a little problematic sometimes. Its huge size makes it block the access to the charcoal chamber at times, and it is also difficult to clean up. Moreover, it doesn't have a flat bottom, so it may roll over when not inserted into the smoker.
Pros
Provides the ideal tenderness to the meat

Offers a large cooking area

Enables precise heat control

More sturdy and long-lasting
Cons
Water pan may be defective
No matter whether you are a pro or a beginner in using electric smokers, this model will be equally convenient for you. Achieving professional-grade meals won't be a problem if you have this smoker at home. Also, it doesn't require you to handle either propane or charcoal since it works with corded electricity.
Why Did We Like It?
Right at the start, we will talk about the thermostat system of this smoker since it seemed most significant among all its features. It enables efficient temperature control and delivers consistent smoking which ensures that you get the perfect lip-smacking flavor. So, all your loved ones will cherish your treats.
Further, the smoker has an interior cooking space of 30 inches which is more than the majority of the average models available in the market. As such, you can cook 6 chickens, 4 pigs or 2 turkeys quite comfortably in the 4 durable smoking racks.
Lately, this product features digital controls, that makes adjusting the cooking temperature most easy. You can also adjust the cooking time so that the meal is prepared just as you would like it. Plus, its fully-insulated body retains the heat perfectly, and ensures that the food is never inadequately cooked.
What Could've Been Better?
The only issue we found about this product was that it is heavier than other models, with a weight of about 45 pounds. As such, carrying it to your backyard may be a bit tiring. So it will be better if you store it at a place close to the backyard. That said, the product functions perfectly to provide you with a taste and flavor that you would thoroughly enjoy.
Pros
Enables efficient temperature control

Delivers consistent smoking

Offers large interior cooking space

Fully insulated body retains heat perfectly
Cons
Heavier than other models
Char-broil is popular among consumers across the USA for providing convenient and effective smoking solutions. And this strong and durable analog electric smoker from the brand completely lives up to that reputation. Also, it makes preparing delicious smokey meals quite easy even for someone who is new to using electric smokers.
Sale
Why Did We Like It?
We liked the double-wall insulated construction of this electric smoker as it helped retain heat and smoke consistently. As a result, we could enjoy a perfectly cooked and thoroughly smoked meal which tasted wonderful. Also, its dual exhaust ports maintained the smoke production and improved the air flow in the interiors.
Plus, the product features a cooking space of as much as 544 sq. inches which is spread across three strong chrome-plated cooking grates. Thus, you will never experience a shortage of space when you need to prepare smoked sausages for a gathering at home.
Further, the electric smoker comes with a water pan made from aluminized steel that works to prevent meat from drying out fast. As a result you can be sure that your food stays juicy for a long time. Also, the removable drip tray at the front facilitates easy clean-up making the maintenance much more hassle-free.
What Could've Been Better?
This smoker has a wood chip tray with a smaller capacity than other models, so you might need to refill it more frequently. As such, the smoking process is interrupted, and getting a thorough smoke for a larger meal may take longer sometimes.
Pros
Helps prepare a thoroughly smoked food

Offers a large cooking capacity

Keeps the food juicy for a longer time

Facilitates easy clean-up
Cons
Wood chip tray not big enough
If you are looking for a smoker that will fit comfortably in the limited space that you have, this one will be an ideal choice. But despite its smaller size, you can be assured to get the high-quality smoking that you desire. Also, it is powered by a 1500 W heating element to make sure that the meat is always heated up to the proper temperature.
Why Did We Like It?
The feature of this smoker that caught our attention was its 3-in-1 combo tray. It single handedly makes for a wood-chip tray, a grease pan as well as a water pan. As such, you are saved from the hassles of extensive clean-up and can also operate the product more easily.
Added to this, this smoker comes with a window that offers you full view of the meal. So, you can easily check the progress of the cooking without having to open the smoker door. This, in turn, helps retain the essential heat or the flavorful smoke within the cooking chamber.
Further, this product has a unique lightweight design that makes it easy to be carried to different spots. So, you can change the location of the smoker whenever you feel that it is required. And that's not all. The smoker also has adjustable feet, which enable perfect leveling on any uneven surface.
What Could've Been Better?
We were more than satisfied with all the amazing features that the smoker offered. However, we found the thermometer showing inaccurate readings sometimes. You may get a temperature of 25 to 40 degrees higher than that of other standard smokers. And as a result, it may take twice as long to smoke the briskets.
Pros
Combo tray rules out hassles of extensive clean-up

Allows you to view progress without opening the door

Enables easy operation

Perfectly portable
Cons
Thermometer might show inaccurate readings
Next in line is another great electric smoker from Royal Gourmet that helps you achieve the finest results for any barbecue dish. Apart from this, it can also be applied for a wide range of food processing practices such as drying, firewood grilling, and steaming. Notably, this smoker has dimensions of 14.3" x 12.5" x 18.5" and is powered by corded electricity.
Why Did We Like It?
First and foremost, we will talk about the cooking chamber of the smoker as it seemed to us to be the most beneficial feature. It consists of three chrome-coated racks which can be easily adjusted to the desired height to fit food with different sizes. As such, you no longer have to worry about whether your large chicken or pork sausage pieces would fit in properly.
Another great benefit that this model offers is high-quality flavoring of the meal. The heat wood-chips in a box with steam rising from the water pan collocation gives your meal a rich smokey and juicy flavor that is only achieved by skilled chefs. Note that while hickory chips lend a mild flavor to most meats, mesquite gives a stronger smoky flavor that pairs perfectly with beef dishes.
Also, an independent grease cup makes for easy clean-up, as oil residue collects in a replaceable aluminum oil pan underneath. Lastly, this smoker has a cool-touch spring door that is quite easy to handle and prevents any burns due to the steam or the hot meal.
What Could've Been Better?
The only thing we felt could've been improved about this smoker was that it took longer to smoke bigger meals. Especially in case of turkeys or big chicken pieces, achieving the ideal smoky flavor could take as much as five to six hours. This may be a disadvantage when you're preparing food for a get-together at home.
Pros
Can fit meals of different sizes comfortably

Provides high-quality flavor to the meal

Grease cup can be cleaned up easily

Cool-touch spring door prevents any burns
Cons
Might take longer to prepare bigger meals
This versatile smoker from the Red Rock Gas Smoker series of Pit Boss facilitates quicker smoking, while keeping the taste and flavor intact. It is also quite easy to set-up and operate, thanks to a number of convenient features. Note that this smoker is powered by Liquified Petroleum Gas (LPG) and weighs about 52 lbs.
Why Did We Like It?
The most interesting feature of this smoker is that it offers a temperature control of 100-350°F. As such, whenever you feel like smoking the meals at a low temperature, you do so most comfortably. You will seldom find this feature in other standard smokers available out there.
Added to this, there is a dual valve burner system in the smoker. It has one 3.500 BTU stainless steel burner for wood chips and one 10,000 BTU burner for cabinet temperature. And both the bulbs can be controlled by a single knob. So, this smoker allows you to control the temperature quite efficiently, giving each meal the exact flavour that you desire.
As for the cooking capacity of this smoker, it is better than many models out there, thanks to the 4 durable porcelain-coated racks spread over 884 sq inches. This lets you prepare large amounts of food in one go, making sure that there's always enough to serve all your friends or family members during any gathering.
What Could've Been Better?
The customer service facility provided by the manufacturer is hardly responsive and also very slow. First of all, it may take you about an hour to reach the customer support for informing the query. And if you experience some minor faults in the unit, you might be told that the repair or replacement won't be possible.
Pros
Allows smoking at both high and low temperatures

Enables efficient temperature control

Lets you prepare large amounts of food in one go

Porcelain-coated cooking racks are more long-lasting
Cons
Customer-service is slow and unresponsive at times
Our next pick for you is this super-efficient vertical smoker from another popular brand Dyna-Glo. With this smoker at home, you can be assured to get quality smoked sausages in your backyard throughout the year. This one is also powered by LPG and has a weight of 54 lbs.
Why Did We Like It?
Among all the efficient features of this smoker, we loved the cast iron burner of 15,000 BTU which helps maintain a constant temperature. So, it provides a reliable cooking performance during all seasons, giving us delicious smoked sausages whenever you want. Plus, the double door design of this product helps prevent the reduction in the cooking temperature.
Besides, this gas smoker is very easy to operate, as you just need to press a push button to enable ignition. After this, a rapid pulse is emitted to facilitate quicker and easier lighting.
Furthermore, the temperature gauge of the smoker features a "Smoke Zone" which signifies the ideal temperatures for infusing the smokiness in a meal. As such, your smoking sessions are more effective, giving you the perfect flavor for every kind of food.'
What Could've Been Better?
Although the product works quite well in preparing all kinds of smoked food, the material of the door handles is not strong enough. So, you need to be careful while opening the door, as applying greater force might break the handle.
Pros
Provides reliable cooking performance in all seasons

Prevents reduction of cooking temperature

Push button makes it easy to operate

Has ideal temperatures indicated for infusing the right smokiness
Cons
Door handles not strong enough
If you are looking for an economical model for your backyard smoking sessions, this product from Backwoods Smoker will be a great choice. The brand is known for designing customer-friendly smoking solutions and hence is much popular among barbecue enthusiasts. It is powered by charcoal and has a weight of 130 lbs.
Why Did We Like It?
Firstly, we will talk about the dual function of this charcoal smoker which makes it a favorite among a large section of barbecue lovers. It acts as both a smoker and a grill, thanks to the removable stainless-steel water pan. Detach the pan to make your smoker a grill and you're all set for the most amazing barbecuing experience ever.
Further, you also get four nickel-plated adjustable racks that provide you with hygienic and delicious smoked food. These racks help to retain the heat in the meal and make the rack surface capable of withstanding high temperatures.
What's more, this smoker has a large charcoal fueled firebox which can hold as much as 6 to 10 lbs of charcoal. Hence, it rules out the hassles of having to replenish the coal supply every now and then, giving you an uninterrupted smoking experience.
What Could've Been Better?
The only issue with this charcoal smoker is that it's a bit too heavy to carry around. Weighing 130 lbs, this product is pretty difficult to place in the backyard if it's kept somewhere too far. We felt this model should've come with wheels because of its weight.
Pros
Acts both as a smoker and a grill

Retains the heat in the meal

Racks can withstand high temperatures

Large fuel capacity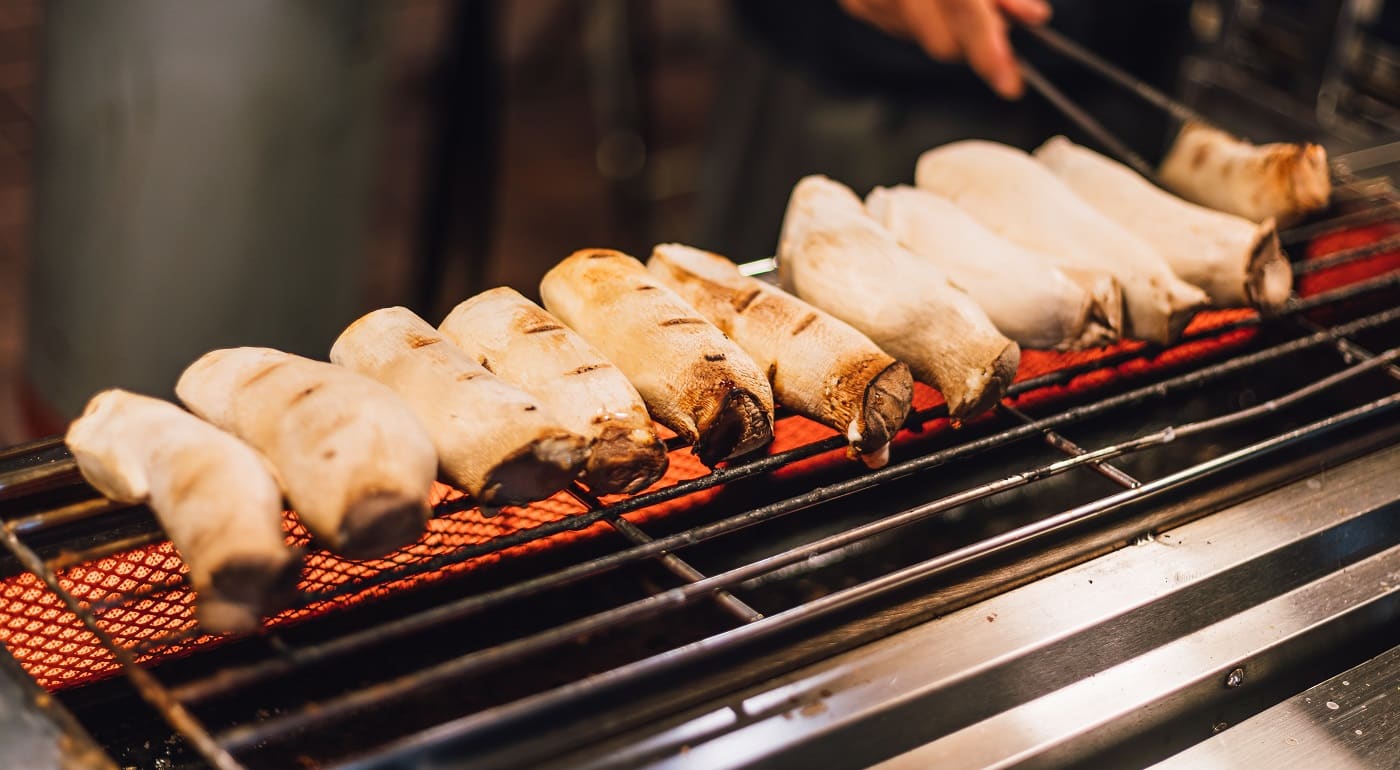 Smokers for Summer Sausage Buyer's Guide
Purchasing the right smoker that will give you the ideal taste and flavor is not a problem if you follow the right approach. Keeping some important factors in mind is necessary before you move on to make a choice.
Choice of Fuel
This is important to ensure that your smoker stays in the right condition for a long time and also gives you hygienic meals. On the basis of the fuel used, smokers are categorized into wood, charcoal, pellet, propane, and electric. Although, different models of the same kind have different ease of operation, so you should check that too when you are going through the details of a particular product.
Construction
The materials used in making the unit are equally important when you are choosing a smoker. A sturdy construction would make sure that your smoker lasts longer than average models. So, checking the material is also essential while you are going through the product details.
Size
You always have to consider the functionality of any product when you are making a choice. For instance, a heavy and bulky product may not be ideal for you if the space at your home is limited. In that case, you have to choose a moderately heavy model which will not take too much space in the small backyard.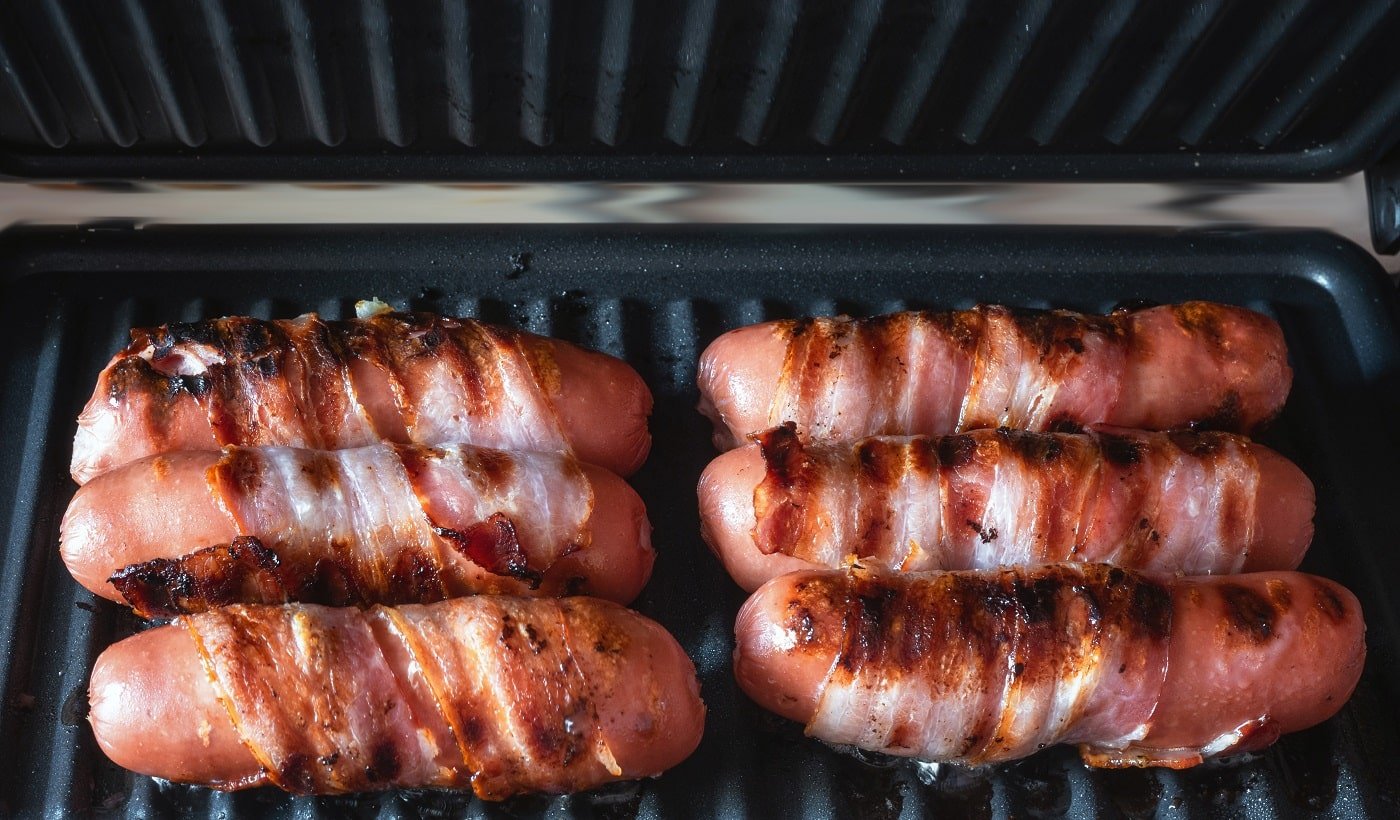 Verdict
With this, we come to the end of this guide and we hope it will be easier for you to choose the best smoker now.
But before we sign off, we would like to recap our favorites from the list. The Cuisinart COS-244 Smoker will be a great choice if you want a high-performing yet budget-friendly product. However, if you are ready to spend a bit on a more reliable product, we suggest you go for the Weber Smokey Mountain Cooker.
Let us know whether you agree with our verdict in the comments section below.
Till we meet again!
Related Articles
7 Best Electric Smokers | Reviewed & Buyer's Guide
7 Tips for Smoking Meat with an Electric Smoker
13 Best Grills For Apartment Balcony
5 Best Smokers for Turkey Right Now [Buyer's Guide]
7 Best Smoker For Making Jerky
46 Best BBQ Forums, Websites & Broadcasts
6 Best Charcoal for Kamado Joe