In this era of "smart" technology, our familiar devices have gone for an unbelievable makeover, going from doing your job for you to doing it better than you.
From phones to fridges, everything has fallen into this spectrum and we're undoubtedly still reeling from how our ordinary pens, now have intuitive technology to do way more than just write!
Smart Pens have revolutionized the way a normal pen works for sure. These can now transcribe your texts and sketches, write or draw directly on the screen, put your great works online for the world to see, and even audio record your lectures for all the details.
However, given the kind of competition in the market for everything, it can be a whole new challenge to find the right one for yourself, and that too, at a fair deal.
And that's why we're bringing you an extensive guide on some of the highly acclaimed smart pens in the market today!
Best Smart Pens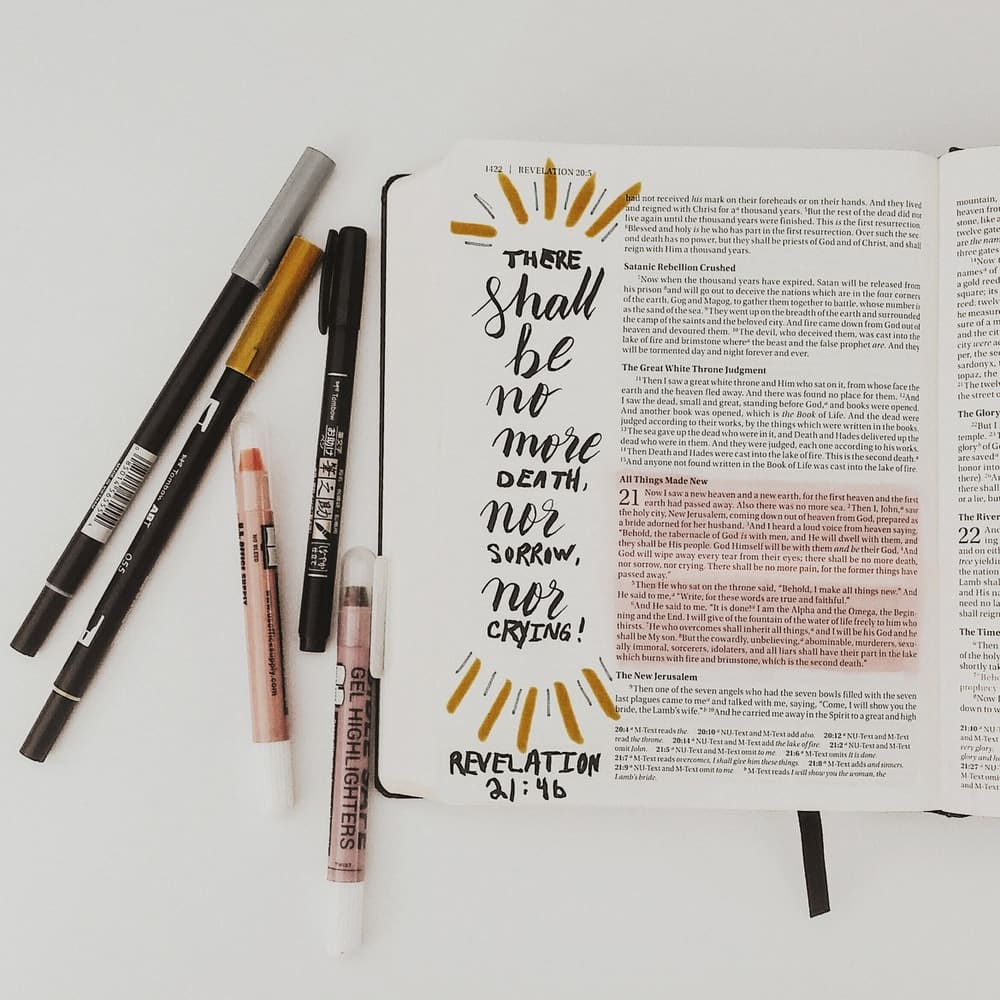 The N2 has always been one of the leading smartpens that artists have reached out for since its launch. It comes equipped with NeoNotes, the exclusive digital writing app which automatically syncs your written text on paper to Android and iOS smart devices!
Experience
The Neo N2 is indeed one of the best ones we have tried today in terms of design. It has an entirely metallic body that looks and feels incredible.
It comes with an integrated camera that captures your written text and sends it to your paired device. It is pretty easy to save, edit, share, search, and organize your files through the pen's app that converts them into digital text. You could share your files easily on Evernote, Pinterest, Twitter, or Dropbox.
The pen uses pressure recognition to switch (as soon as it touches the paper). One of the best things about it is that it can store up to 1000 pages even when it's not paired with a smart device. This ensures a spontaneous and comfortable note-taking experience for its users.
The N2 uses Bluetooth 4.0 LE (Low Energy), which provides a faster connectivity while consuming less power.
Apart from pairing the pen up with different devices, the NeoNote smartpen App also lets you sync your texts to different formats that include PDF, JPEG, and SVG, which makes it compatible with the Adobe Illustrator.
The only gripe we have with this is that it has a really small battery life that necessitates frequent charging.
Pros
All-metal body looks great
Bluetooth 4.0 LE connectivity ensure high-speed connectivity
NeoNotes App allows you to save, edit and share files to other social media sites
Pairs and syncs easily with different devices
Cons
Really low battery life
May be heavier to some
Sale
The Livescribe 3 ensures effortless transference of all your written information from paper to your smart device owing to its superfast Bluetooth Smart connectivity. Now you can sync all your art and written work to the free Livescribe+ app with just a touch of a button!
Experience
We absolutely loved the kind of performance and efficiency that the Livescribe 3 brings to the table. This is one of the fastest working smartpens that we have on our list today that also uses an efficient audio recording feature for added convenience.
You can use the microphone of your smart device (tablet or smartphone) to record the audio that is synced to everything you put down on paper. The camera in the pen is a high-speed infrared one, and the built-in memory in the pen allows you to sync up to 4 iOS and Android devices.
Once you sync your files to the Livescribe+ app, you can tag, organize, play audio, or share them with any device that you use.
This pen is also pretty comfortable to use. The soft, rubber grip provides a secure grip.
You only have to swipe left or right to get it to digitize your text.
We liked the battery stand-by on it, which ensures significant accuracy for up to almost 14 hours after 2 hours of full charge.
However, this is a considerably expensive buy, and it doesn't offer any desktop software for transference.
Pros
Bluetooth Smart offers super fast speed while consuming less power
Syncs with up to 4 iOS and Android devices + voice recording feature
Livescribe+ app provides easy sharing, organizing, and tagging
Can be synced using the voice recording feature
Sale
The Erasable Smartpen from Rocket Innovations comes with a reusable 32 pages dotted grid notebook, which you can wipe clean time and again! This smartpen and pad set not only digitizes your text, but it also makes sure to be pretty environment-friendly about it!
Experience
The Rocket Erasable Smartpen brings to you the brand's free Rocketbook application for iOS and Android that allows you to avail cloud services like Google Drive, Evernote, OneNote, iCloud, Slack for organizing and sharing your files. It scans your text in a flash and helps you manage it accordingly on your device.
The pen uses a high-tech AI technology that lets you use Rocketbook's smart search feature (which we loved!), smart titles, and email transcription. This simplifies your task to a great extent by providing you with the advantages of easier naming via email transcription and a one-step search feature for your notes.
The reusable notebook can be used with Pilot FriXion pens, markers, and highlighters. However, you do need to allow a minimum of 15 seconds for the Pilot FriXion ink to settle down on the page and dry so that it can bond with the coded pages.
The pen is pretty easy to use and could be worked like a normal pen or a highlighter. You can also clean the pages easily with the microfiber cloth that comes included with the notebook and the pen.
Pros
Notebook could be easily cleaned
Could sync to a number of iOS and Android devices
Allows smart titles, smart search, and email transcription features
Environment-friendly reusable notebook prevents wastage of paper
Cons
Works only with Pilot FriXion pens and markers
Ink takes time to dry for the pen to perform
Sale
Moleskine has been in the stationary supply game long enough, providing quality products to earn itself the reputation that it enjoys now. The Pen+ Ellipse Smart Writing Set from the brand brings you the experience of writing to a "Ncoded" paper tablet in real-time for super-sonic digitization of all your writing or doodled work.
Experience
The Pen+ is designed using Code technology that enables the smartpen to scan every pen stroke. When we tried this out, we were pretty impressed to find that it uses a record audio feature that makes it ideal for lectures and meetings.
The Pen+ is used on the Ncoded paper tablets that create a digital copy of your written notes instantly. What appealed to us the most is the clean scanning abilities of the pen. It does a good job of transcribing even bad handwriting for the most part.
The companion app for the smartpen syncs easily with your device and allows you digitize, share, search, organize, or edit your files through the app. It is compatible with both Apple and Android, and allows you to save your files in PDF format. You can then upload them to Google or Evernote.
However, it doesn't perform as well for sketches or doodling, so if you're an artist, this may not be the best pick for you.
Pros
Easy to work with the Ncoded Tablets
Allows you to share, edit and audio record easily
Files can be saved in PDF formats
Can transcribing even bad handwritingt 
Cons
Doesn't work as well for sketches
Compatible with only Moleskine notebook
Livescribe 2GB Echo Smartpen
Record everything you write and hear so you'll never miss a...
Replay your meetings or lectures simply by tapping on your...
The next one up on our list is another model from Livescribe. This one is the Livescribe 2GB Smartpen. It comes with a highly efficient integrated audio recording feature that records everything hear and right, ensuring you don't miss out on any essential detail.
Experience
The winning feature of this smartpen is obviously the audio recorder it features on its tiny yet functional self. In fact, you don't have to pair it up with your smartphone to get it to record. It works independently that way, which makes it an ideal companion for lectures and conferences.
You can even replay your lectures by merely tapping on your notes.
We admire the fact that it comes with an Echo desktop software for Mac and Windows devices. This helps you to save your files (notes or audio recordings) on your computer without any hassle.
Transcription-wise, the pen does a decent job. It doesn't record any errant or wrong strokes while digitizing your texts. Even when it comes to drawing and sketching, the pen does perform well.
To work it, you simply have to select a page from the Smart Starter Notebook included in the set and touch the tip of the pen to the play icon at the top of the page. You can switch it on or off by pressing down on the power button.
It gives a battery life of almost 12 hours.
However, you do have to place the pen a bit closer to the source of the sound to allow it to record clearly. And the pen is a bit top-heavy that can make your fingers fall closer to the tip, making it a bit tricky to grasp.
Pros
Records everything for making it available to you
Echo desktop software saves files on computer easily
Performs well in transcribing both text and sketches
Comes with a headphone port
Cons
Can be tricky to grasp and maneuver
Pen needs to be closer to the source to record properly
Sale
The Scanmarker is, in a way, not your conventional pen that writes. Instead, it slides along the line of printed text to scan it. And as soon as it scans anything, you can see it appear instantly on the screen!
Experience
The Scanmarker Air Scanner is a professional-grade text scanner that scans full lines of text to get it on the screen of your device instantly. It can transfer any editable text directly to any computer applications such as Microsoft Word or other mobile apps. This gives you all the freedom to work on a full screen and easily share it with other social media portals.
The pen actually scores high on accuracy. It delivers well as a fast multilingual ocr text scanner, which is easy to use anywhere and by students or professionals of all ages.
The scanner also allows you to edit and read aloud in real-time for super easy text digitization, as well as translate your text on your smart devices (computers, smartphones, or tablets). It can be paired up with Android and iOS devices. The pen is also compatible with Mac and Windows desktops, which gives you the benefit of safely storing, editing, or organizing through your personal computer systems.
The scanner connects with other devices via Bluetooth. It includes a BLE dongle that offers a wireless connection on Windows.
But, in spite of all of the features that it offers, it is a scanner at most. It will not offer you the conventional pen-like features of writing or drawing or transcribe the same.
Pros
Scans whole lines of texts and displays them instantly on the screen
Offers edit, read aloud and translate in real-time
Lightweight and comfortable to use 
Cons
Doesn't offer any pen-like feature to write or draw
Sale
Next up, we have the PTSETA smartpen version from Moleskine, which has a lot of similarities with the Pen+ from Moleskine. It comes with the same coded paper mechanism on which the pen works, instantly digitizing your text.
Experience
The set includes the smartpen and the coded papers. To work it, all you have to run it on the dotted layout of these papers. It will transcribe your texts and doodles from the page to the screen in real-time.
The code technology lets the smartpen capture your pen strokes for smooth and easy transcription.
The app that Moleskine provides for the smartpen allows fast transference of your freehand text from the page to your notebook. It enables you to digitize, edit, and organize through the app.
You can also save or send your files in different formats such as PDF, image or vector, that you can convert into by pushing a single button on the panel.
The smartpen also comes with a few sensitivity options, which help transcribe illegible handwriting.
However, when we tried it out, we did find a couple of issues with the pen. It doesn't work as fine for sketches. There were also a few other glitches during transcription, which lead the pen to miss out on a fair bit of the text we were scanning with it.
Also, one of the disadvantages to this pen is that it works with only Moleskine coded sheets that you have to purchase separately once you run out.
Pros
Easy to use
Works fast owing to its superior Bluetooth connectivity
Code technology helps capture pen strokes quickly
Lets you save and share your files in different formats
Can record real-time audio and pair it up with written texts
Cons
Not ideal for scanning sketches
Can glitch up after a point of time
Sale
The Equil Smartpen packs a punch when it comes to effective and ergonomic designing. It also fares well enough in transcribing texts, going as far as putting them on cloud or any online portal for the user to share it in real-time!
Experience
The Equil Smartpen comes in its own beautiful and compact case. It is designed for all the comforts of using a smartpen. The case, in fact, has an integrated micro-USB charging port that can charge both the pen and the transceiver on the go! So, even if you forget the charging cable, you can charge the device with the micro-USB port.
The pen comes with separate apps for Android, iOS, Mac, and PC. The software and apps work well in keeping your files safe and accessible for you to organize accordingly.
One of the things that impressed us the most about this smartpen is that it includes a feature that can "cast" your note-taking and transcription online while in the process. This could be an essential feature in a meeting or conference as it can help fellow team members to follow along with the proceedings easily in real-time.
But, the one thing that really irked us about this pen is that it could be really slow. It actually took us more than 2 minutes to pair it up with our devices. And, unfortunately, it does glitch a bit during transcription, for that matter, falling short in overall accuracy.
Yet, on the brighter side, it does bring along a 2-year warranty period with it that is easily the highest provided for any pen on this list.
Pros
Designed beautifully and ergonomically
Comes with separate apps for iOS, Android, Mac and PC
Can "cast" your note-taking online in real-time
Could be charged with integrated case-charger on the go
Cons
Glitches while transcribing
Doesn't work for sketches or drawings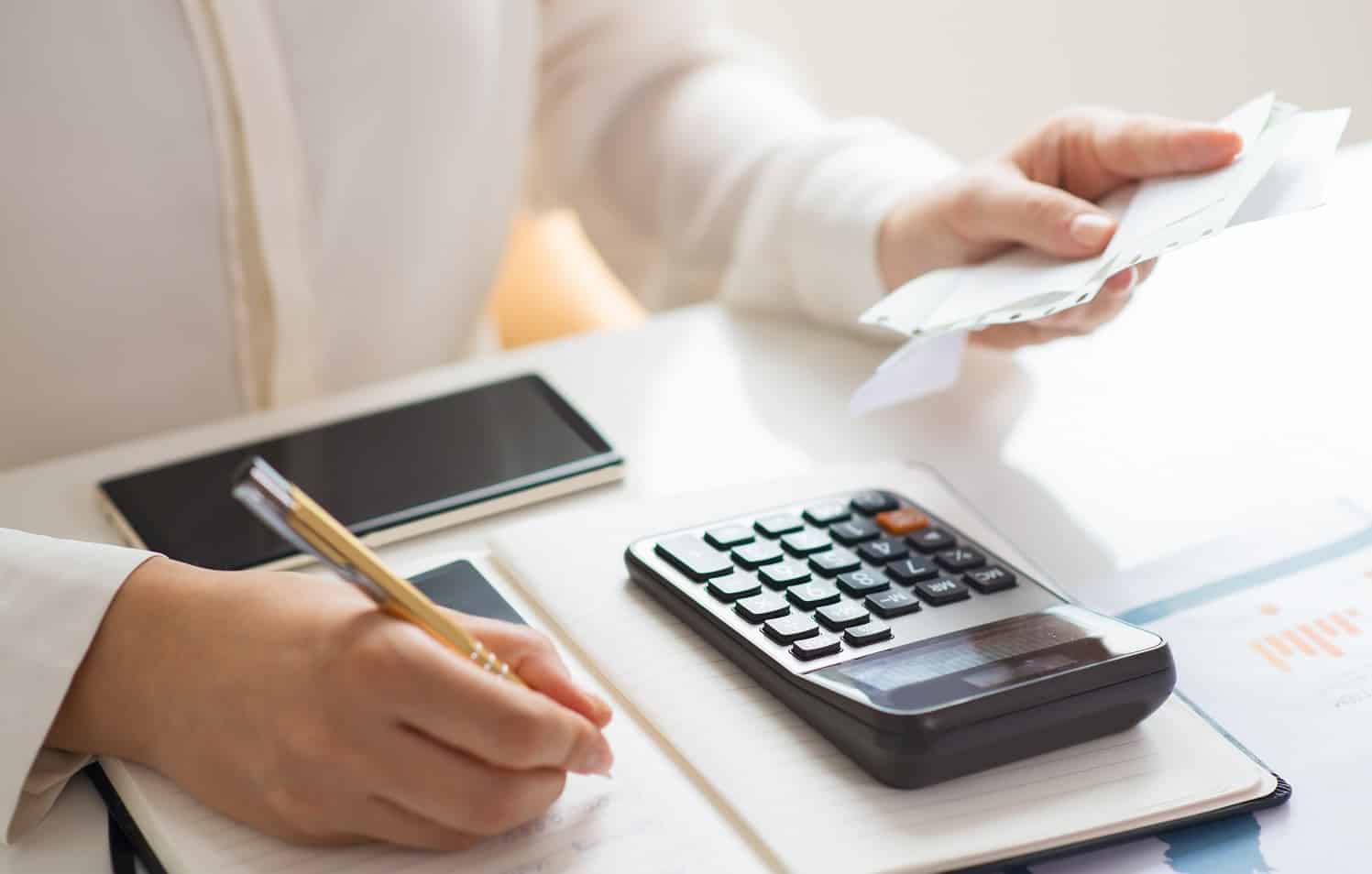 Smart Pen Buyers' Guide
We have included a buyers' guide for you that would help you understand and know the factors that you should look for while buying a smartpen.
1. Sensitivity
The degree of sensitivity that a smartpen possess translates to its overall efficiency. The greater the sensitivity, the higher will be the pen's ability to transcribe any pen stroke with greater accuracy. Smart Pens with lower sensitivity may become significantly slower after a point of time, glitch, or stop in the process while transcribing, falling short in overall accuracy. These may also miss out on parts of the text and show frequent errors.
Hence, when you are shelling out the kind of money that you have to spend on a decent smartphone, make sure your pen is significantly sensitive to the material and text it will transcribe. Some smartpens even come with more than one sensitivity setting, which makes it even faster for the pens to adjust to the text and transcribe them.
2. Versatility
When we talk about the versatility of a smartpen, we include more than one factor. While buying a smartpen, the first thing that you should think about is what purpose would you want to put your smartpen to. That may include transcribing text or drawings, or even editing or adding finer details to them in real-time.
Then there is also the factor of a smartpen working only with coded papers or having its own transceiver with it that dismisses the need for buying coded sheets.
Not all pens will be versatile in every way. So, you need to have a specific requirement in mind and a particular budget for getting something that will be versatile enough to fulfill your requirements.
3. Audio Recording
Smartpens are often needed at conferences, meetings, and classrooms by students and board members alike for taking rapid notes and transcribing them to save details on their desktops. The additional feature of an audio recorder makes it exceedingly beneficial to have everything on record without missing out on any detail whatsoever. Some pens can pair up audio recordings to written texts for added convenience, greatly simplifying the overall task.
The clips could then be rewound and played as per convenience, which makes it a sought-after feature for every important lecture and discussion.
Also, not every classroom or meeting will allow the use of smartphones to record discussions. In those cases, an audio feature on your smartphone could really come in handy.
4. Desktop software
A desktop software in a smartpen allows you to quickly transfer all your files on to your personal device and keep it safe on them or push it to cloud for safekeeping or sharing. This is one of the greatest benefits that a smartpen could provide.
Most smartpens will offer a compatible and pairable software for desktops. They may also come with separate software and apps for Android, Mac, iOS, and PC devices, ensuring fast connectivity and easy transference to other devices enabling you to edit, share, and organize conveniently.
5. Battery
The battery life of a smartpen is a crucial aspect to consider while buying one. Standard smartpens will gladly offer you more than 13 to 15 hours of battery life after being full-charged or even more than that in some cases. Remember that you may have to use your smartpen extensively in a single day to transcribe a lot of pages and will require all of that battery-life and stand-by, for that matter. Anything less than 10 hours may run out quickly.
Also, make sure that the pen you're opting for has a proper charging port; a dual-port, if it's a transceiver-styled one so that you don't have to take turns with a single port charging both devices.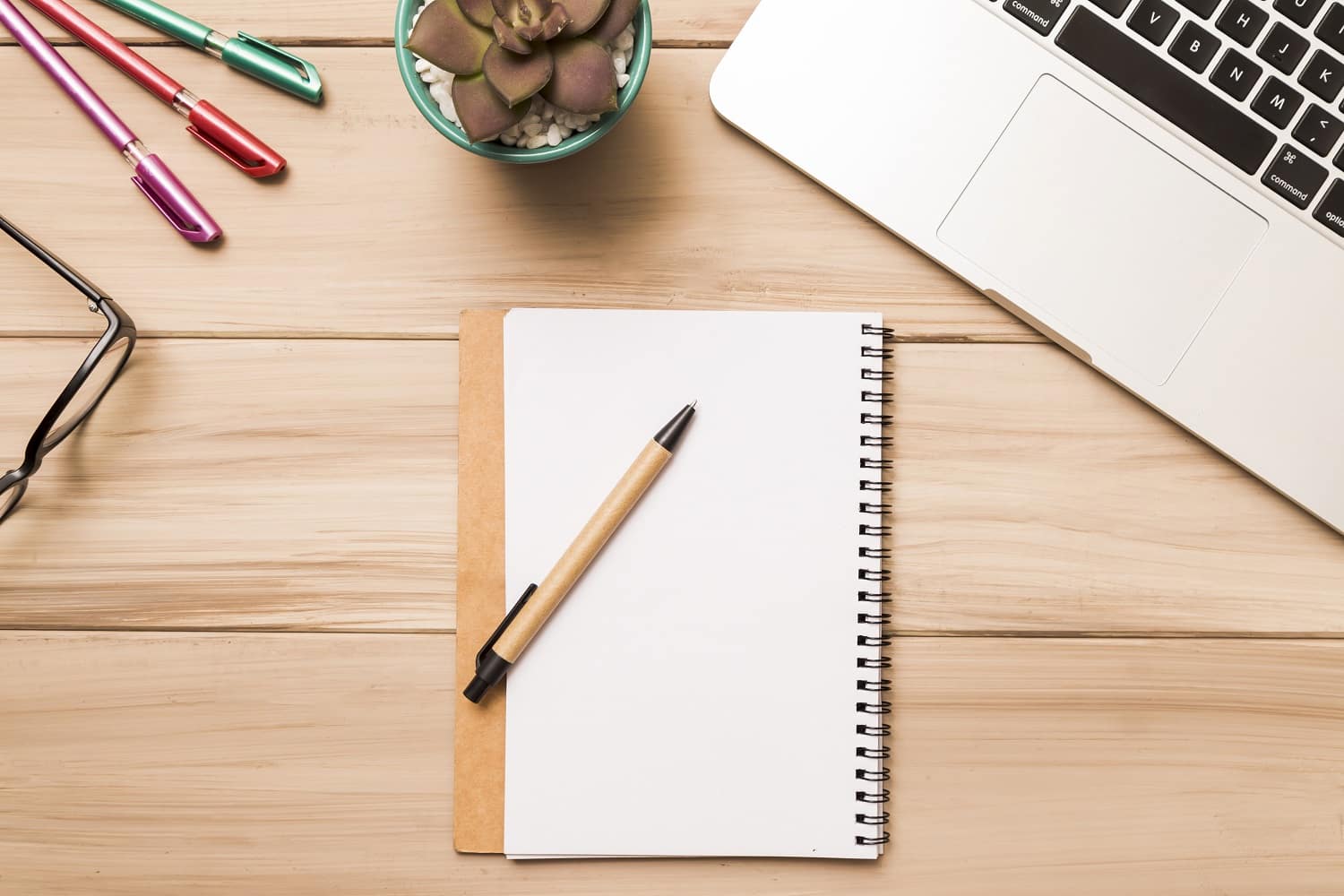 Best Smart Pen Conclusion
And that was it for our extensive guide on what we consider to be some of the best smartpens out there in the market right now!
We hope we were able to provide you with an insight into the mechanism of these smartpens.
And we'll be back again with more such topics!
Till next time!
Related Articles
9 of the Best Smart Pens for Artists
10 Best Stylus Pens For Drawing
11 Best Artist Gloves For Drawing Tablets
14 Best Drawing Tablets For Animations & Illustrations
31 Best Free Maya Rigs of 2023 | Legendary Creativity Collection
7 Best Graphic Tablets for Beginners in 2023