Disclaimer | This article may contain affiliate links, this means that at no cost to you, we may receive a small commission for qualifying purchases.
Did you just purchase some high-quality seeds to grow beautiful indoor plants?
Then do remember that you need to provide adequate care and maintenance to your seeds for getting the best results. And buying an ideal seed starting mix is the first step in this process.
So, you need to choose the right mix that will offer your seeds all the nutrients and other essential elements required. But that becomes a difficult task, given that there are hundreds of options available.
And it is here that we come to your help, by bringing you a carefully curated list of the 13 best seed starting mixes to consider. We've also included a buyer's guide to help you further in making the right choice.
Read on to know more.
Best Seed Starting Mix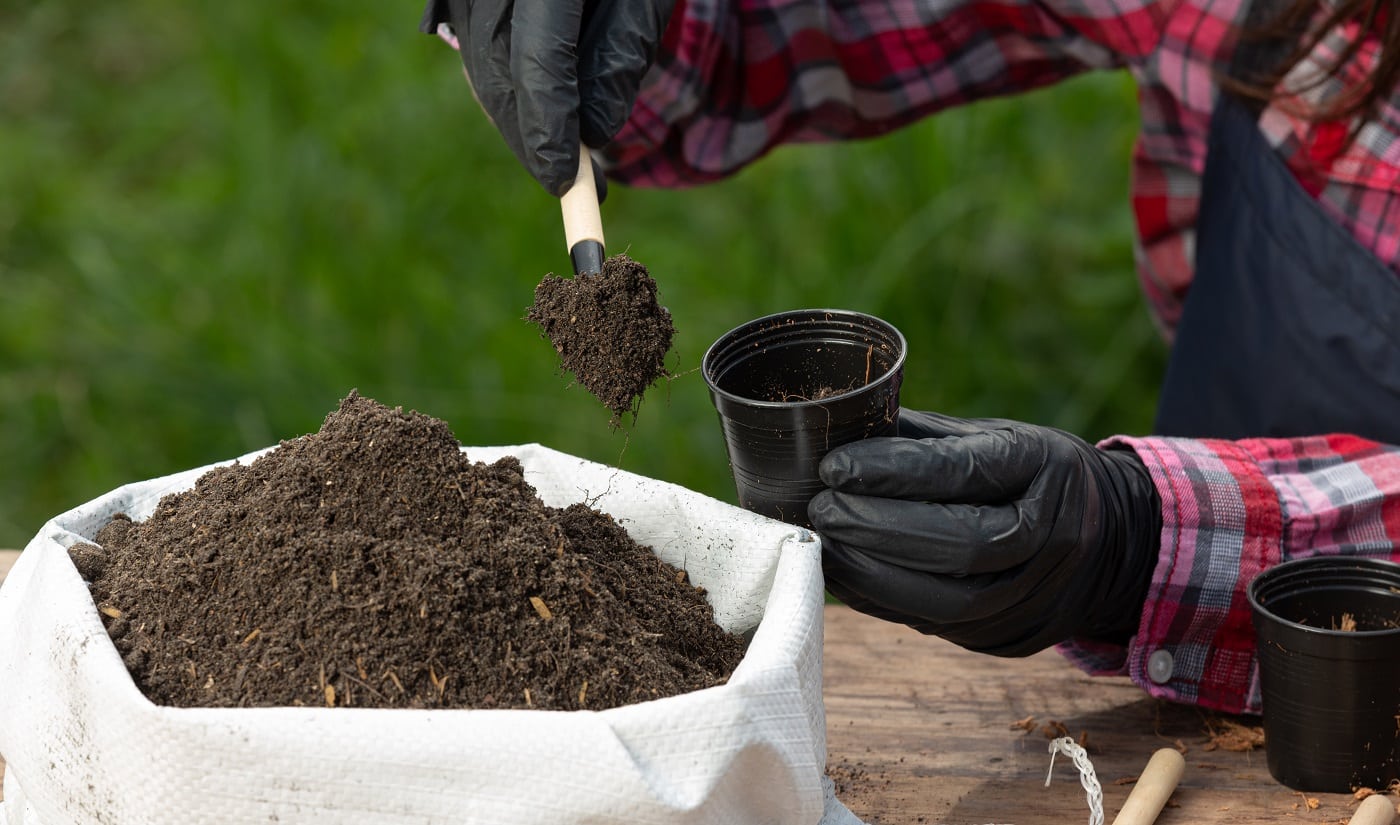 If you are looking for a seed starting mix for your indoor potted plants, this is an ideal option to go for. This blend is suitable for a variety of container plants and is available in a pack of 16 quarts.
No products found.
Why Did We Like It?
Seed starting mixes need a controlled amount of nutrients which is sufficient for their germination. And this is exactly what the seed starting mix from Miracle-Gro offers, helping you grow beautiful indoor container plants.
Besides, the mix has an easy-to-water formulation, which helps the potting soil re-wet easily. This is made possible by coconut coir contained in the mix, which holds and releases water, and thus, keeps the soil healthy. Additionally, this soil functions in a slow-release mechanism and can feed plants up to 6 months.
Furthermore, you don't have to worry about gnats infesting the mix since it contains no bark or compost that is known to shelter them. Note that you need to fill one-third of the container with the mix for starting seeds. Also, water them thoroughly after adding the mix and let the water drain.
What Could've Been Better?
Although this product worked wonderfully on most of our plants, we noticed mold developing in a few containers. Scraping the mold growth off the soil each time was quite a hassle for us. But in a few months we found that the mold didn't grow back.
This pack of rapid rooters from General Hydroponics is a great option to go for if you are looking for a soilless seed starting mix. These can be used on all varieties of plants and are especially effective on hydroponic systems. Each pack contains as many as 50 rapid rooter plugs and has dimensions of 10.5" x 12" x 3.5".
Why Did We Like It?
Rapid rooters are formulated using a breakthrough technology that produces a matrix of binders and peat moss, which is ideal for enhancing healthy plant growth. Plus, they also include general hydroponic micronutrients which help to promote abundant root growth.
Further, the plug matrix has an optimal air-water ratio that results in explosive root growth in the early stages. It also prevents any rot or discoloration of all parts of the plant with the help of beneficial microbes that colonize root systems. This way, it improves the overall health of plants and leads to vigorous plant growth, while resisting any kind of disease.
Additionally, this product is very easy to use and just requires placing the seed inside the plug divot. Also, transplanting them is very simple since you just have to pick them up and plop them. And there is no need for holding the soil together during the transplanting process.
What Could've Been Better?
Although this product lives up the claims by the manufacturer, sometimes it may contain tiny nematode-looking white worms. However, they may send a replacement if you report this issue within a month of the purchase. So, be careful to check the product before using it for the first time.
Our next pick for you is this seed starting potting mix from Miracle-Gro which supplies the plants with the right ingredients for boosting their growth. It is available in one-pack or two-pack forms and is also a quite cost-effective option to go for.
Why Did We Like It?
With this product, you get a formulation that is specifically aimed at helping the roots develop and grow much faster. Besides, it can be used for germinating herb, vegetable, and flower seeds and feeds the plant instantly to stimulate quicker growth.
Note that you should use the product when putting the seeds in small containers. Plus, this mix is also useful for starting stem, root and leaf cuttings.
Further, this product is enriched in Miracle-Gro plant food that provides adequate nutrition to the seeds, helping them to germinate in the right way. And this seed starting mix comes in a ready-to-use form, meaning that you just need to pour in the container, add the seeds, and water it regularly.
Moreover, one pack of the seed starting mix is enough for growing up to 32 seeds. In case you have a lot more seeds to grow, you can go for the two-pack version of the product.
What Could've Been Better?
This product works wonderfully to let the sets germinate into beautiful and bountiful plants. However, sometimes the mix may contain heavy materials such as twigs. In such cases, you have to remove those from the product and then put it in the container. That's because such materials are unfavorable for the growth of the sprouts.
If you want to use something different from the usual seed starting mixes, then this product from Burpee will be an ideal choice. It is purely organic in nature and is compressed into brick-like shape. You can get this product in a pack of 6.4 oz and can also purchase 4-pack and 6-pack versions of this mix.
Why Did We Like It?
This product contains no synthetic chemicals but is entirely made from renewable coconut fiber that makes for a quality medium for growing all types of plants. This material is processed by recycling the husks obtained from harvested coconuts.
Notably, this seed starting mix helps in successful seed germination and also promotes healthy growth of the roots. And it saves a lot of space, thanks to its compressed brick-like form. To use this mix, you just need to add water, which will make the brick expand to a volume of about 8 quarts. Thereafter, you will have to break it up for using it for separate seeds.
Furthermore, this mix is listed as a standard product for use in organic gardening by USDA. Hence, you are also assured that it is a safe product to use.
What Could've Been Better?
Although this mix is truly quite effective on all varieties of plants, sometimes it can take longer to absorb the water fully for getting a dryer mix. In some cases, it may take two or three weeks, but ultimately it does serve the purpose. So, you need to be a little more patient to get the desired results out of this product.
This pack of direct plant seed starters is another excellent choice when it comes to providing adequate nutrients for seed germination. This mix comes in the form of 30mm fiber soil seed starters which are easy to use, with each pack containing 100 pieces.
Why Did We Like It?
Each seed starter in this pack is a full-fledged organic garden in its own, as it contains all the necessary nutrients needed germination. It uses peat moss as the raw material and hence can be degraded fully by the soil microbes. Also, it is an environment-friendly product and hence does not have any harmful effects on the plant or the soil.
Besides, this product is suitable for growing a variety of plants such as succulents, microgreens, herbs, flowers, wheatgrass, and ornamentals. It can also be used for indoor plants as well as the in-ground ones.
Moreover, using this product requires following some very simple steps. First, you need to put some peat pellets in a container and then add water to them, so that the peat soil swells and gets bigger. It is then that you put the seeds in the center of the soil.
What Could've Been Better?
Although we were quite satisfied with the performance of the product, we found the wrap membrane of the seed starter to be tough for the roots to penetrate. To deal with this issue, you can make some cuts in the wrap before adding the seeds.
The next pick we have for you is this seedling mix from Sun Gro which helps the seeds to develop into strong and healthy plants. It is listed by OMRI for production of fiber and organic plant food. You can get this mix in a pack of 8 quart and also in 4-pack, 6-pack and 8-pack versions.
Why Did We Like It?
By using this seedling mix, you can provide the seeds with the ideal aeration and moisture retention ability needed for their strong development. What does the trick is the combination of canadian sphagnum peat moss, dolomite lime, and perlite. Also, it contains yucca extract, which is a special wetting agent and thus enhances the moisture level of the mix.
Besides, this mix is specially formulated to maintain the delicate natural balance in the plants. And it can be used for germinating seeds in any growing environment, be it in plug trays, flats, and indoor contains.
Further, applying this mix also involves some simple steps. You just need to loosely fill small seed starting containers with the mix and plant the seeds as per the directions mentioned on the packet. After this, water the seeds gently using a mist sprayer or a placing the container in a tray of water, till moisture can be seen on the top surface of the mix.
What Could've Been Better?
Although this product gives just the desired results, we found that it formed a crust after watering that some seedlings couldn't break. However, after be disturbed the crust, all the seedlings came up within just a day.
If you are looking for a really effective seed starting mix, this one from Hydrofarm is another excellent option to go for. It promotes all-round development of the plant by nourishing all its parts equally. You can get this mix in packs of 8.4 pounds and also in 2-pack, 3-pack, and 4-pack versions.
Why Did We Like It?
This product is not just a growth medium, but a complete package of beneficial nutrients and also includes microbes that stimulate root growth. It also helps to increase nutrient uptake by plants, which makes them healthier and more beautiful.
Besides, humic acid and Mycorrhizae fungi present in this seed starting mix promote healthy germination of seeds. Plus, earthworm castings included in this mix help the young plants thrive in different weather conditions.
Furthermore, this mix makes of the perfect lightweight and quick draining seed germinator for all kinds of indoor plants. This way, it promotes much faster seed germination than that offered by ordinary seed starting mixes.
Note that each pack of the seed starting mix is sufficient for use on 1-cubic feet of soil area. You need to moisten the Light Warrior seed starting pellets and allow them to drain before planting them in containers. And start feeding the plants within five days of the germination to ensure the right growth.
What Could've Been Better?
Although this product is greatly effective on indoor plants, we expected that there would be more seed starting mix in one packet. The quantity was just half of the total capacity of the packet, which made the product an expensive option than the others.
This specially formulated mix from Hoffman helps to promote superior germination of all varieties of seeds. It is available in a large pack of 10 quart, which has dimensions of 5"15"x19".
Why Did We Like It?
To ensure the right growth of your plants, you must provide the seeds with a nutritional boost right at the start. And with this mix from Hoffman, your seeds get exactly what they need, thanks to its balanced blend of six beneficial components.
Besides, this mix provides the ideal moisture retention and air space needed for seed germination, which help in the development of strong plants. Also, it is useful for root cuttings and transplants, and gives you great results if used in the prescribed amounts.
Furthermore, this mix is loose and lightweight, which makes it easy to apply in small seed containers. All you need to do is fill the containers or trays with the mix and then apply the seeds as recommended.
After this, just water the seeds thoroughly by a fine mist sprayer and then cover the trays or containers with a plastic bag. Note that you should place these in a warm location that receives indirect sunlight.
What Could've Been Better?
As far as its efficiency was concerned, we had no issues with the product. However, we found some twigs and stones in the mix while we were applying it to the seeds. So, we had to spend quite a while picking them off from the mix and that was a hassle indeed.
Though Purple Cow is a lesser known brand, this fully organic product makes for an efficient choice for giving a healthy start to almost all varieties of seeds. It is OMRI listed for organic gardening by USDA and is available in a pack of 6 lb.
Why Did We Like It?
This seed starting mix is a blend of fine texture that facilitates quicker germination of seeds and vigorous plant growth. It consists of Purple Cow activated compost, which is a fully organic fertilizer approved by USDA. This ingredient works along with a mineral complex to provide a healthy start to your seeds.
Further, this product is designed for use in a variety of mediums such as trays, containers and blocks. Interestingly, the mix absorbs water through capillary action, so that the roots stay moist without any waterlogging. As such, the mixture is never compacted, and there is enough scope for drainage. This also lets the seeds grow healthy roots and pop up from the surface.
Additionally, the mix makes seedlings sturdier for transplanting and also ensures that the plants grow upright. Note that this product is specially formulated for starting seeds.
What Could've Been Better?
Although the product turned out to be quite beneficial for most of our seeds, we observed a stunted growth in a few of them. So, we had to apply the Hoffman Seed Starter Soil afterward to ensure further growth in those plants.
The next product in line is this pack of seed starting plugs, which is ideal for indoor seed germination. It is a fully organic mix and is designed to give professional-grade results. Each pack of seed starting plugs weighs 3.69 lb and is enough for growing 32 seeds.
Why Did We Like It?
This mix is specially designed with the best of raw materials to ensure free root development and minimize root damage and transplant shock. As such, each 42 mm pellet includes sphagnum peat moss that is obtained from selected peat bogs. It can hold as much as 20 times its weight with water, retains all nutrients and facilitates proper aeration.
Plus, the mix is enriched with a blend of a special fertilizer with low amounts of ammonium and lime extract. When added to the peat moss, these components help to stimulate plant growth by ensuring quicker germination.
Furthermore, the pellets have a pH of about 5.3, which is ideal for bringing about the desired growth in the seeds. Each pellet is wrapped in a degradable, thin net to make sure that no harmful materials are left behind on the soil.
And that's not all. The pellets come in a resealable pouch that is easy to use and store.
What Could've Been Better?
Although the product gives you just the results that you desire, we noticed that the pellets were caked together when they arrived. In such a form, the seeds may have tough time penetrating the mix to grow roots. As such, we had to break it up with our fingers, add more water to the mix and then use a toothpick to mash up the soil.
Coast of Mian is known for offering organic gardeners the most effective and unique range of products. This ready-to-use seed starting mix from the brand is specially designed for germination of seeds and rooting plant cuttings. It is available in a pack of 12.5 pounds and is OMRI listed by USDA for use in organic gardens.
No products found.
Why Did We Like It?
With this mix, you get a rich blend of kelp meal, peat moss, worm castings and perlite that provide most of the essential nutrients to the seeds. Besides, well-aged compost is also included in the mix along with mycorrhizae fungi that provide the necessary aeration and moisture retention.
Another important component included in the seed starting mix is a mild organic fertilizer that helps to create a diverse growing environment ideal for seed germination. Also, this product is available in cell packs in a ready-to-use form. The manufacturer recommends using 72-count cell packs or larger ones.
Moreover, there are 16 quarts of the product in the pack, which is enough for starting a large number of seeds. But you can also buy extra packs if you think it won;t be enough for all the seeds.
What Could've Been Better?
We were more than satisfied with the performance of the product since it gave us just the results that we wanted. However, while applying the mix for the first time, we found large soil chunks in it and had to break them up. Also, there were sticks and a type of mulch that had to be picked up before applying the product.
Our next pick for you is this purely organic seed starting mix that is perfectly safe for use on all varieties of seeds. It creates the ideal growth environment for your plants and makes them stronger and healthier. You can get this product in a large pack of 16 quart and can also purchase it in two-pack, three-pack and four-pack versions.
Why Did We Like It?
This product is enhanced with Espoma's proprietary blend of mycorrhizae that is known as Myco-tone. The blend helps to improve growth rates and chances of transplant survival as well. Also, your plants get bigger roots that promote higher water intake.
Additionally, this mix helps to boost the tolerance of the plants to the environmental stresses that they face from time to time. Besides, you can also use this product for rooting stem cuttings.
In addition to offering such benefits, this mix contains peat moss, lime and earthworm castings that provide the adequate water retention capacity and aeration. Note that the product comes in a sealed packed that must be ripped off from the top. So, you can save it for a short while in a container with a tightly sealed lid.
What Could've Been Better?
We found this product to be quite effective on most of our seeds. Though, we were a bit disappointed since it did not show the desired results in case of our tomato seeds. The stems of the plant were twisted and the leaves didn't look so fresh. So, if you're planning to grow tomato plants this product may not be the ideal choice.
This superior-quality seed starting mix from Gardener's Supply creates the perfect living soil blend that plants require for the right growth. It is available in the form of a finely textured blend and can be purchased in packs of 9 dry quarts.
Why Did We Like It?
This mix is powered by MycoActive technology that promotes the growth of healthy and strong roots. These roots, in turn, combine with mycorrhizae microbes present in the mix to support vigorous plant growth. Also, your plants grow more to be more resilient to rough weather conditions and can also survive through drought.
Besides, this product also boosts the uptake of nutrients and water by the plants to make them more beautiful. It is ideal for use in regular seed-starting trays and also offers the ideal balance of capillary action and drainage for keeping the root moist.
Moreover, you can also pour this seed starting mix into self-watering trays. Thus, you need to put in much lesser effort and can still get seeds which develop into bountiful plants.
What Could've Been Better?
Although the product works wonderfully on most plants, we noticed fungal infections in some of the sprouts a week after applying the mix. However, we managed to remove the fungal growth with a quality weed killer, and in a month the plants were growing in the right way. And the infection didn't recur afterward as well.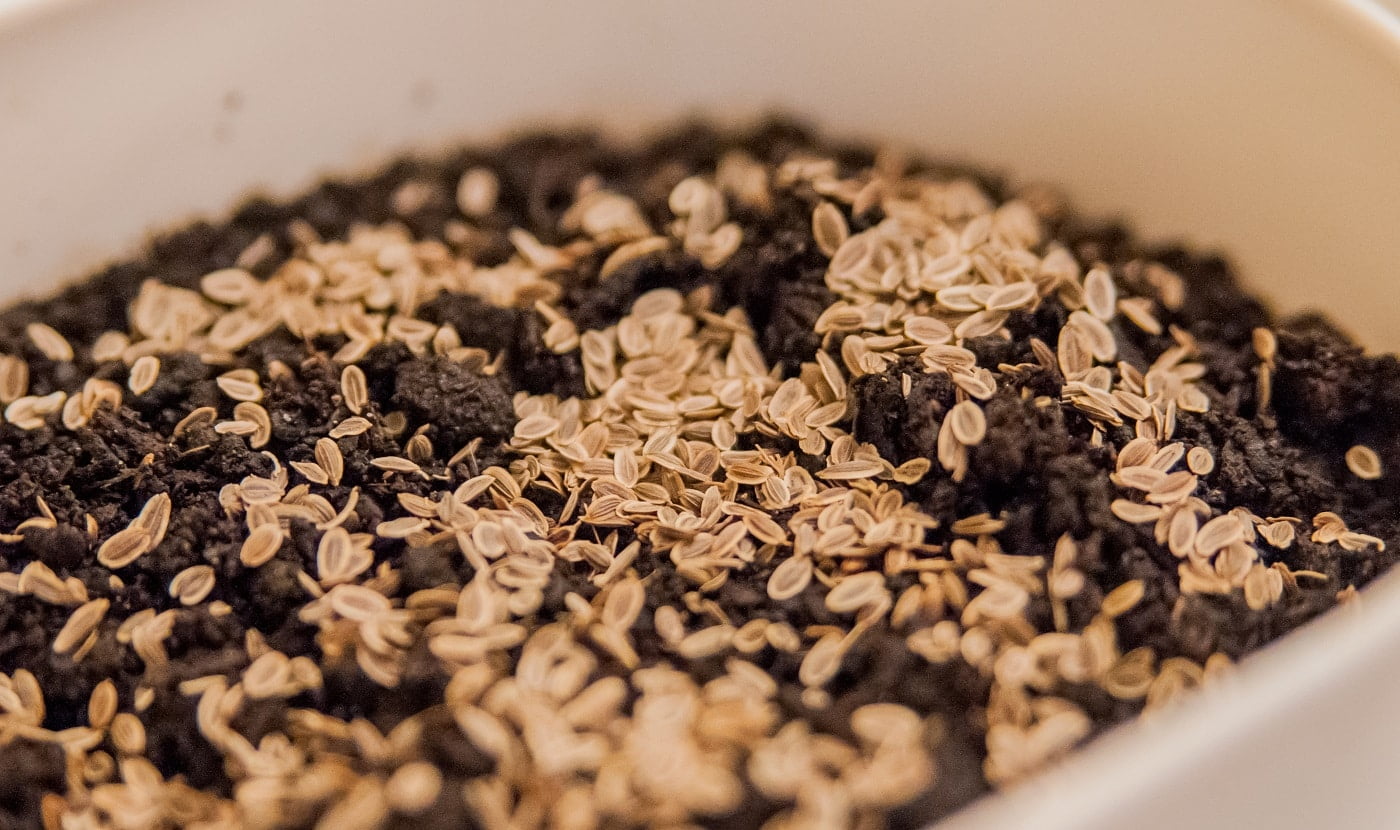 Seed Starting Mix Buyer's Guide
Growing healthy and beautiful plants out of your seeds is not a problem if you choose the right seed starting mix. And not all seed starting mixes are the same, so you must be careful while making a choice. Here are some factors that you need to keep in mind before moving on to purchase a seed starting mix.
Lightweight And Retains Water
The most effective seed starting mixes are lightweight, but yet retain water quite well. They will include perlite or vermiculite for aeration and coconut coir or peat moss for water retention.
While perlite consists of tiny white puffy balls and is very lightweight, vermiculite has a reflective and flaky appearance. The latter provides less aeration than perlite but offers more water retention. Hence it is a great choice if your coconut coir or peat moss base has a lesser water retention capacity.
Sphagnum Peat Moss Vs Coconut Coir
Most of the mixes will have either coco coir or peat moss as the basic ingredient. Both of them primarily provide young seedlings with the water retention needed. As such, they are not much different when as far as that property is concerned.
But peat moss is a less sustainable component than coco coir since it is mined from bogs. Though, the management of these bogs is good enough, which is why peat moss is almost classified as a renewable resource.
Coconut coir, however, is an immensely popular base for seed starting mixes since it retains more than eight times its weight in water. Also, it comes in the form of compressed and dehydrated bricks and is hence very easy to ship.
Organic Vs Conventional Mix
Most of the seed starting mixes that you will find nowadays contain large amounts of organic materials and minimal synthetic chemicals. That's because the manufacturers are trying to cater to the increasing demand for organic gardening products.
Using organic mixes will ensure that your seeds receive the right nutrients and are protected from any chemical contamination.
Note that the seed starting mixes which contain perlite, peat moss, vermiculite, and coco coir are ideal for starting seeds. A majority of these are naturally-occurring ingredients and are organic by definition since they are minerals.
So, you must check whether the fertilizer that you want to purchase has sufficient amounts of any of these components.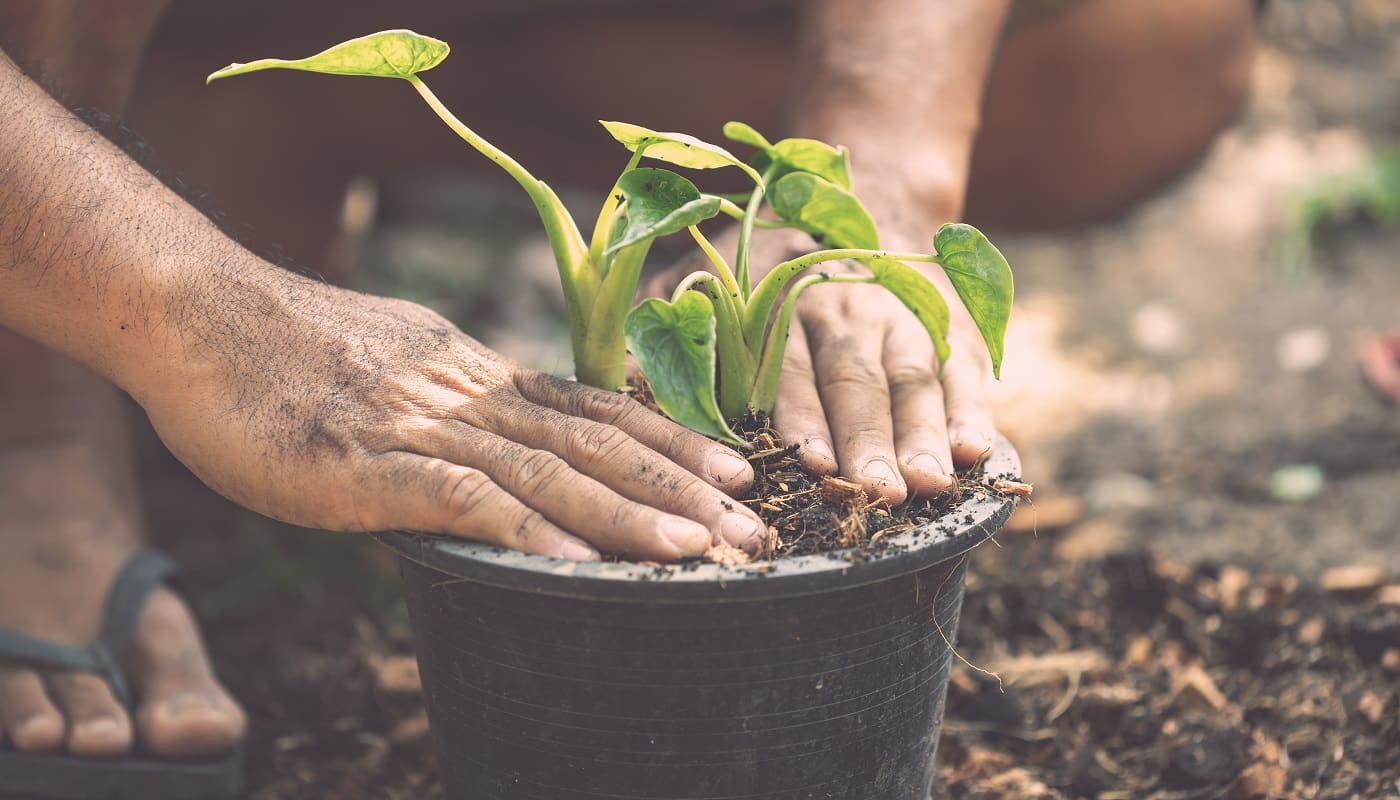 Verdict
With this, we come to the end of this guide and we hope it will be easier for you to choose the best seed starting mix now.
But before we sign off, we would like to recap our favorites from the list. If you are looking for a high-performing yet affordable product for your indoor plants, the Miracle-Gro Seed Starting Potting Mix will be an ideal option. It is designed for promoting faster development of roots and also contains plant food that will help the plants in the later stages of their growth.
However, if you are ready to spend a bit more for purchasing a reliable product, Hydrofarm Fox Farm Light Warrior mix will be a great choice.
Let us know whether you agree with our verdict in the comments section below.
Till next time!
Related Articles
The 5 Best Lawn Mowers for St Augustine Grass Right Now
Where to Find Good St. Augustine Grass Seed & How to Grow It
7 Best Shoes for Cutting Grass Comfortably | Buyer's Guide
8 Best Artificial Grass Right Now | Buyer's Guide and Reviews
11 Best Mosquito Fogger Insecticide
9 Best Fertilizers for Petunias Right Now
9 Best Fertilizers for Hydrangeas
Does Grass Seed Expire? All You Need to Know
11 Best WiFi Smart Sprinkler Controller