There's no better sight than a garden full of luscious greens!
We often say that a gardener is born and not made, for adept gardening skills are nothing short of a superpower. But what if we tell you that sincere practice, with some assistance, can make you a pro at the job?
Yes, we are talking about rooting hormones, which guide your plant's growth in the right direction. Besides, these supplements come in especially handy when cloning the best of your flora. Whether you're a novice or a veteran, we're sure you won't mind this little extra help!
So that the plethora of options don't make you think otherwise, we've tested the 13 best rooting hormones to help you make a sensible choice. Now, sit back and relax as we tell you what worked for us, and what didn't.
Let's dive in!
Top Rooting Hormones
IMAGE
PRODUCT
DETAILS

Our Top Pick

Our Top Pick

HydroDynamics Clonex Rooting Gel

3000 parts per million
Mineral nutrients
High success rate

VIEW LATEST PRICE →

MAXIROOT Organic Rooting-Cloning Hormone Gel

Contains Ascophyllum Nodosum
Chemical-free ingredients
Affordable

VIEW LATEST PRICE →

Garden Safe 93194 Rooting Hormone

Indole-3-Butyric Acid
Long shelf life
High-performance formula

VIEW LATEST PRICE →

Hydrofarm DG00201 Liquid Hormone Concentrate

Contains both IBA and NAA
Alcohol solvent
Easy dilution

VIEW LATEST PRICE →

Miracle-Gro FastRoot Dry Powder

Indole-3-Butyric Acid
Screw-top jar
Can be used for rooting house

VIEW LATEST PRICE →

General Hydroponics Rapid Start Rooting Enhancer

Amino acids
Increases root mass
Prevents breakage

VIEW LATEST PRICE →

RootBoost 100508075 Rooting Hormone

Contains Hormodin 1
Seamless application
Moderate rooting time

VIEW LATEST PRICE →

Midas Products Rooting Gel

IBA compound
Suitable for shrubbery
Growth nutrients

VIEW LATEST PRICE →

Bonide Bontone Rooting Powder

Ideal for transplants
0.10% IBA
Denser roots

VIEW LATEST PRICE →

Hormex HC1232 Fertilizer

Vitamin B1 compound
Prevents transplant shock
Ready to use

VIEW LATEST PRICE →

Hormodin Rooting Compound

0,8% Indole 3-Butyric Acid
Versatile
Ideal for evergreen plants

VIEW LATEST PRICE →

Hormex Rooting Hormone Powder

Alcohol-free
Available in different strengths
Fast transplant

VIEW LATEST PRICE →

Quick Clone Gel

Brewed organic tea base
No dyes
Two times more hormones

VIEW LATEST PRICE →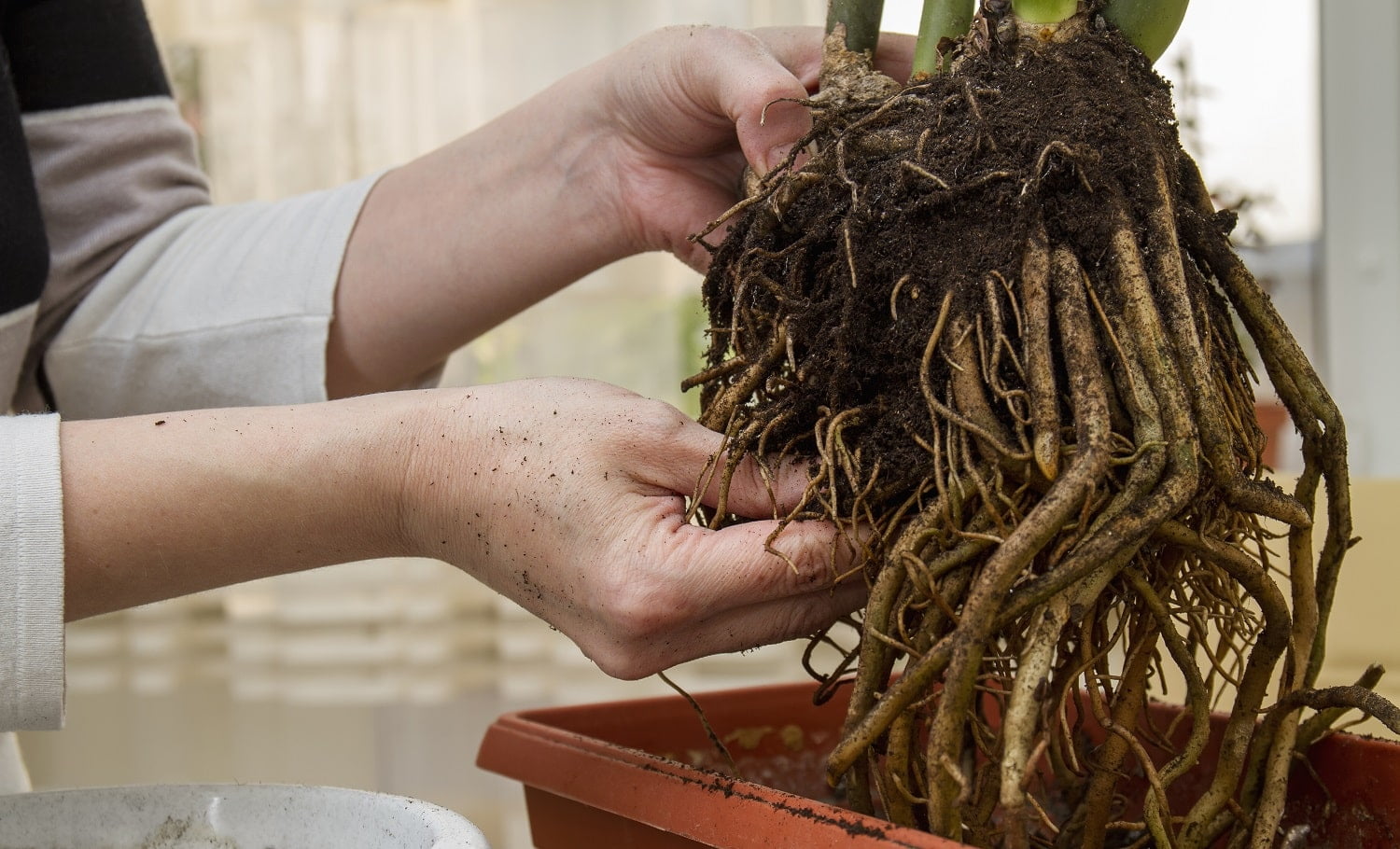 Reigning on the top position is the HydroDynamics Clonex Rooting Gel. This water-based translucent hormone is a nice mix of nutrients that promotes cell development and protects the plant from infections. With a long shelf life, this is one of the most cost-effective products on the market.
Sale
Why Did We Like It?
Straight of the bat, we were impressed with the positive customer feedback. The perfect blend of hormones, nutrients and minerals come in a tenacious gel formula that clings to the stem and seals the cut tissue. As a result, the new cells remain fully protected for fast and healthy development.
Furthermore, the presence of anti-fungal ingredients reduces the chances of infection, thereby increasing the success rate.
We also loved how easy it was to use the product. All we had to do was pour a small amount of the gel in a clean shot glass, and dip a fresh cut into it. Next, we placed the cutting in a moist and warm rooting medium. It took us around 10 days to observe the root developing on its own.
Besides, its gel-based formula minimizes spilling, so that a little amount can go a long way. When properly refrigerated, the product can have a shelf life as high as up to a year. Considering its affordable price tag, we just can't ask for more!
What Could've Been Better?
There's almost no downside to this high performing product that we can crib about. The only thing for which we had to pay extra attention was not to dip the cuttings into the bottle directly, since that would have contaminated the formula. But then again, this is the least demanding task to achieve such productivity.
Pros
Thick and sticky consistency

Provides full nourishment to the young roots

Works for a range of plant types

Cost-efficient
Cons
Cuts cannot be dipped into the bottle
We started off with a gel hormone, and it's only fair to end the list with yet another gel-based product. As the name suggests, the Maxiroot Organic Gel is an all-natural rooting and cloning compound, which significantly reduces the rooting time for better productivity. 
Why Did We Like It?
Having tried the organic Quick Clone Gel, we were eager to explore the other options in the category. Much of the gel's productivity can be credited to its active ingredient Ascophyllum Nodosum, which helps a majority of the plants for successfully achieving healthy and strong roots.
We were quite surprised to see that this plant-based hormone is a lot cheaper than some other organic alternatives. Moreover, a nearly perfect success rate amps up its cost-effective factor, making it a worthy investment.
Lastly, the product has a subtle fragrance that doesn't leave any smelly residue, especially on fruits and vegetables. All in all, it's an easy to use formula that is very effective for producing deeply nourished roots in only a few weeks.
What Could've Been Better?
We were not particularly impressed with it's thin consistency, which is unlike any other gel-based hormone. We ended up using a lot more product than usually required since we wanted to make sure that the cuts were adequately coated.
Pros
Made from plant extracts

Ideal for cannabis

Minimizes stress during initial growth stage

Inexpensive
Cons
Thin consistency may not stick well
For the third pick, we have the Garden Safe Rooting Hormone. It's an easy to use powder formula, containing similar hormones that naturally occur in plants. If you're a first-time gardener looking for something easy and effective, then this product is worth considering.
Sale
Why Did We Like It?
First things first, the positive reviews from existing customers made us want to try this product. The active ingredient, Indole-3-Butyric Acid closely resembles a rooting hormone that's found in plants. This not only stimulates the development in young roots, but also directs the required nutrients.
To use the product, simply dampen the cut ends and stir it in the powder before planting it in the desired location. Unlike gel rooting hormones, you can dip the plant into the container directly, and tap off the excess. And you don't need to wear any mask or gloves. So if you're looking to save some time and effort, then here is the chance!
Alternatively, you can also add the powder in the planting hole and then place the fresh cut in it. Both methods are equally effective.
Powder hormones have a longer shelf life, and this product is no exception. Moreover, you can use it for a majority of the commonly found homegrown plant varieties. For the affordable price tag, it outperformed our expectations and made it to the top of our list.
What Could've Been Better?
We used it to clone some flowering plants, and the success rate tempted us to try it on edible plants as well. However, upon reading the label, we couldn't find any clear instructions for the said use. Apart from this, we didn't notice any other shortcoming.
Pros
Less messy application

Doesn't require a separate container

Superior performance

Can be used for greenhouse varieties
Cons
May not be suitable for edible plants
The next entrant on this list is one of the best liquid rooting hormones on the market- the Hydrofarm Liquid Hormone Concentrate. Its unique self-sanitizing formula minimizes cross-contamination, thus enhancing the growth of new roots. Packed with a couple of essential root inducing agents, this product is capable of producing high-quality clones everytime.
Sale
Why Did We Like It?
For starters, its liquid concentrate formula contains both IBA and NAA, which are widely regarded as the essential components for root growth. Plus, the ethyl and isopropyl alcohol solvent increase the absorption rate of the hormone, besides protecting the plants from infections and diseases.
You can easily dilute the concentrate using distilled water before dipping in the fresh cuttings. Moreover, the product comes with a measuring cup for precise measurements. Since we tried it on a couple of hardwood plants, the dilution level was less in our case. Likewise, you can increase the amount of water when cloning softwood varieties.
On a side note, make sure that the cutting has a 6-inch long stem, and you dip at least 1-inch of the cut into the diluted solution. 
As for its shelf life, it can last for as long as 3 years when stored in the original container. There may be some darkening overtime, but be rest assured that this doesn't hamper the productivity of this high-quality rooting hormone. 
What Could've Been Better?
There are a number of things that didn't quite appeal to us. If the solution is not used within 10 hours of being diluted, then it becomes ineffective and must be disposed of. So we'd recommend using a small amount in the beginning to avoid wastage. Also, it's not safe for humans and pets, so put on your gloves and goggles during the process.
Pros
Disinfecting formula

Works for shrubs

Easy to use

Nearly 100% success rate
The Miracle-Gro FastRoot Dry Powder is a quick and effective product that works for a range of plants, from greenwood to softwood varieties. Its easy-to-use powder formula comes in a secure packaging for better shelf life, while it shows quality results in just a few weeks. 
Why Did We Like It?
Having already seen the magic of Indole-3-Butyric Acid in the Garden Safe Rooting Hormone, we were pretty sure that this product won't disappoint. Not only is the powder formula easy to use, but can also be stored safely, thanks to its screw-top jar. 
We were also delighted to see that the product worked equally well for some vining plants that had water as the rooting medium. Healthy root nodes started to grow in just a week, and they are almost ready to be placed in the soil. So kudos for that!
For best results, it's advisable to coat not less than 3/4-inch of the moist stem with the powder. Also, unlike the Garden Safe Rooting Hormone, you will have to take out the desired quantity in a separate clean container or dish. We feel that this added step is crucial for preserving the quality of the product, ultimately enhancing it's shelf life.
Lastly, it's efficiency remains the same in tap or diluted water. If purifying water is the least favorite thing for you, then consider this rooting hormone to do the job.
What Could've Been Better?
The leftover powder shouldn't be put back into the container, so there's a slight chance of wastage. Furthermore, using it improperly can cause the stem to rot. We'd recommend using a 4-6 inch stem to provide for that extra margin.
Pros
Can be used for ornamental plants

Up to 1-inch of coverage

Quick application

Affordable price
Cons
Can cause rotting in nodes
Another one of our picks in the liquid hormone category, the General Hydroponics Rapid Start Rooting Enhancer has a reputation for promoting the growth of stiff root hairs. Made from several natural extracts, it can stimulate the development of a variety of plants in just about any rooting medium.
Sale
Why Did We Like It?
We like how this product has the right blend of Indole-3-Butyric Acid, plant extracts, amino acids and nutrients. The combination of these much-needed agents aid the growth of strong root fibres and help in root branching. Moreover, the new plants have a better root mass that, in turn, increases the nutrient intake for a strong and healthy growth cycle.
The concentration of the product was thicker than our liking, but it wasn't long before we found out its advantage. We began the process by adding 1 ml to a gallon of water, instead of the prescribed 2.5 ml. Using a little less than half the standard quantity, the root hairs started growing in only 6 days. 
Its price may come across as a little expensive, but we have no doubts that this product is one of the most cost-effective rooting hormones that we can find in the category. If you're looking to provide your beloved greens with a dose of strength and quality, then this might just be the perfect fit.
What Could've Been Better?
While we are all praises for the formula, it's the packaging that we are a bit bothered about. Apart from the cap, there is a tightly secure inner plug on the mouth of the bottle, which is very difficult to remove. As a result, there's a risk of spilling the liquid all over. 
Pros
Better root length

Makes the roots virtually immune to breakage

Doesn't stain the roots

Can be used for hydroponics
Midway through the list and let's get back to another powder hormone, viz. the RootBoost 100508075. The professionally-used formula of this product is exclusively meant for ornamental plants like roses, succulents and more. Now enhancing the beauty of your garden is as easy as ever!
Sale
Why Did We Like It?
Our search for a specialized rooting hormone led us to this product, and we couldn't have been more satisfied. The brand has paid special attention to create the right mix of IBA and NAA that meets the professional standard. Furthermore, it's a safe formula that won't cause decaying in the young ornamental plants.
Simply moisten the ends of a 6-inch cut and dip it in the powder. Next, plant the stem in a moist medium, and wait for 3-5 weeks for the root to start growing. The application was similar to that of the Hydrofarm Liquid Hormone Concentrate, and even if you haven't used a rooting powder before, this one won't make you break a sweat.
While at it, we'd also like to mention that the product has no effect on existing plants. Moreover, it shouldn't be diluted and must be taken out in small amounts. Though the instructions can become a bit limiting, we were more than happy to see that the hormone stays true to its purpose. If the product delivers what it promises, your investment becomes worth it!
What Could've Been Better?
The flour-like consistency tends to form lumps, and it can be challenging to take a small quantity by just shaking the container. We'd have loved it if the package came with a spoon or spatula to solve the problem. Also, the hormone cannot be used for rooting in water.
Pros
High success rate

Nourishes dry roots

Sticks to the cuts

Inexpensive
Cons
Harmful for children and pets
The Midas Product Rooting Gel is a premium rooting hormone that has earned a name for producing faster results. Loaded with vital nutrients and effective rooting auxins, this product works on all plant types for minimizing cloning time without compromising on health and quality. 
Sale
Why Did We Like It?
Honestly speaking, the brand name lured us into reviewing this, since we wanted to know whether or not the product has a 'Midas' like touch. And we were glad that it could justify the name. Apart from having an active IBA ingredient, the product has a bunch of vital nutrients that make the roots grow faster and stronger.
We were especially impressed with its performance for succulent plants, which started developing root fibres in a few days. Furthermore, the formula continues to speed up growth even after the rooting process has begun. True time saver, we say!
After pouring out a little gel in a clean and sterilized container, dip the diagonally cut stem and immediately place it in a moist medium. Its rich consistency evenly holds onto the stem for better contact and enhanced stimulation. 
As we've already mentioned, the Midas Product Rooting Gel is a premium hormone, meaning that it will cost more than some others in the category. However, the quantity and quality on offer make it worth the extra dollars. 
What Could've Been Better?
Like for many other products on the list, it's advisable to throw away the product after use, which leaves room for wastage. Additionally, we had to take extra care for storing it in a dark, cool and dry area for better shelf life and away from the reach of children.
Pros
Fast cloning time

Even spread

Produces strong and healthy roots

Suitable for both homeowners and professionals
The ninth pick for the list is a powder-based rooting hormone from the house of Bonide. This multi-purpose growth stimulation product can be used on various plants for producing strong root fibres within days. It's an effective, fast and inexpensive method for cloning your favorite plants. 
Why Did We Like It?
Bonide has been in the garden-care industry for almost a century, and this product is a perfect example of how the brand has lived up to its name. The concentration of IBA hormone, along with other nourishing ingredients promote healthy and denser-looking roots within a short span.
Apart from working on cuttings, the powder hormone can also be used for other plant parts like seeds and bulbs. All you have to do is gently coat the parts with some powder before burrowing into the soil. Since it doesn't need to be diluted, you don't have to worry about making a watery mess.
Moreover, the product facilitates the growth of healthy root hairs during transplantation of young plants, making it easier to move them from one place to the other. There aren't a lot of hormones that have such versatile use in the price range, so consider this for getting your money's worth. 
What Could've Been Better?
Although it can be used for propagating a good variety of plants, we are not sure if it's capable enough to grow roses or any other difficult species, for that matter. Also, the IBA concentration is devoid of anti-fungal properties, thereby increasing the risk of infections and rotting.
Pros
Low rooting time

Suitable for hardwood and softwood cuttings

Multi-purpose utility

Value for money
Cons
Doesn't prevent fungus growth
Another one of our preferred multi-use products is the Hormex Fertilizer. Even though the name may tell you otherwise, it's rooting capabilities are just as good as any other hormone. Compatible with almost any growing medium, less than a teaspoon of this liquid concentrate is enough for luscious-looking plants.
Why Did We Like It?
This liquid rooting hormone has been around for quite some time now, and is one of the most trusted products for both residential and commercial use. In addition to the commonly found IBA auxin, the formula also uses a special Vitamin B1 compound that facilitates the root to grow stronger and deeper. 
Besides, the blend of these two vital compounds allow the root fibres to process oxygen, nutrients and water more efficiently. This will, in turn, speed up the growing process and make the cuts grow into healthy little plants, ready for transplantation. 
On this note, we ought to mention that much like the Bonide Bontone Rooting Powder, this liquid hormone negates transplantation related stress in the young nodes of any plant variety.
Simply dilute a tiny amount of the concentrate with lots of water, and dip the cutting before placing it in a moist medium. Additionally, you can also adjust the dilution in accordance with other needs like watering and reducing lawn, the instructions for which are mentioned on the jar.
What Could've Been Better?
We thought that the nomenclature for this product is a bit misleading since it's not a fertilizer per se. The nutrient content doesn't make it suitable for being used as a primary fertilizer; you will still need to provide the plants with proper 'food'. Having said that, we are satisfied with how it performs for other requirements.
Pros
Can be used for hydroponics

Available in various sizes

Easy to dilute

Varied uses
Cons
Cannot be used as a fertilizer
No list of rooting hormones can be complete without mentioning the Hormodin Rooting Compound, simply because it aces the 'difficult' job, quite literally! The powerful ready-to-use formula comes in a half-pound jug so that you can share some with your neighbors and perhaps, with their neighbors as well. 
Sale
Why Did We Like It?
By this time, you must have figured out our inclination towards the IBA compound, as we just can't get enough of the auxine's growth powering ability. The high percentage in this product means that you get better productivity for the difficult species in your garden.
Just dip the stem in some powder and plant it well. While on it, don't add the remaining product back into the jar, lest contamination happens. Furthermore, you can also use the powder in very low quantities for watering young plants. Including this extra step in your routine can enhance the root stimulation process for more substantial growth.
Not only that, slightly dilute the powder with water and soak in the dried out stems for 24-48 hours. They will be as good as new. Its versatility for the humble price tag makes this product a jack of all trades, and even master of all! 
What Could've Been Better?
The only problem is that we couldn't find any smaller containers of the product. This, however, is not a deal-breaker, not if you want to purchase a rooting hormone for experimentation. In that case, the quantity might be too much to use and store.
Pros
Apt for difficult to root varieties

Can be used in a solution form

Hydrates dry roots

Promotes root stimulation in young plants
After the liquid compound, this powder rooting hormone from the house of Hormex takes the second-last spot on the list. While we certainly don't favor a product because of its brand, we do appreciate that Hormex caters to different preferences for delivering quality output with every product.
No products found.
Why Did We Like It?
The first thing that caught our eye was its ingredient list, which mentions that the hormone is made with alcohol, dyes or preservatives. So unlike many other products, this one is safe to use on edible plants. Moreover, the effective formula is suited for various growing mediums.
The hassle-free application helps the fresh cuts to grow strong and healthy root nodes, which become eligible for transplanting in just a few weeks. Also, it takes care to prevent rotting and sagging issues for a longer life span of your precious greens.
Perhaps the most striking feature of this product is that it comes in five different strengths to suit the rooting requirement of different plants. What it simply means is that the concentration of its active ingredient, i.e. the IBA auxin varies between 0.1%, 0.3%, 0.8%, 1.6% and 3%, respectively.
Furthermore, the instructions card has a list of plants that can be rooted using a particular concentrate. We have happily handed it some extra points just for saving us the research time.
What Could've Been Better?
We felt that the quantity offered should've been a bit more, considering that the product is slightly expensive. Nevertheless, you don't require to dip the ends in a lot of powder, so a bottle should last long enough.
Pros
Nearly 100% success rate

Works on all residential varieties

3-step easy application

No artificial colors
Cons
Less quantity for the price
The Quick Clone Gel is a superior-grade rooting hormone that takes the second spot on the list. Made from all natural ingredients, this product is a popular choice among organic gardeners. A high concentration of vitamins and nutrients is what makes it a fast and effective medium for cloning.
Why Did We Like It?
The list of ingredients is what tempted us to try the product in the first place. In addition to the organic tea brewed from leaves, herbs and barks, there are 60 other ingredients that ensure complete cell development. Plus, the brand uses twice the standard amount of rooting hormones for the all-round growth of the plants.
The application process is pretty much the same as that of the HydroDynamics Clonex Rooting Gel with a little variation. Before dunking the fresh cut into the gel, make sure you have dipped it in water. Once done, place the plant in your desired rooting medium, and rooting shall begin in 5 to 10 days. For best results, cut the stem into a 45-degree angle.
Its thick consistency effectively seals the cutting and maintains a longer contact time to help the roots grow quickly. And you don't need to use a lot of product for the purpose.
All in all, the Quick Clone Gel is a natural and effective formula that gets the job done without burning a hole in your pocket.
What Could've Been Better?
In case you are planning to use water as the rooting medium, you may observe that some of the gel gets dissolved. However, this isn't too much of a concern as the leftover coating sticks to the stem for providing the essential nutrients.
Pros
Contains amino acids

Has a vegetative nutrient profile

Can be used to clone hardwood fruit trees

Less prone to spillage
Cons
May get dissolved when rooting in water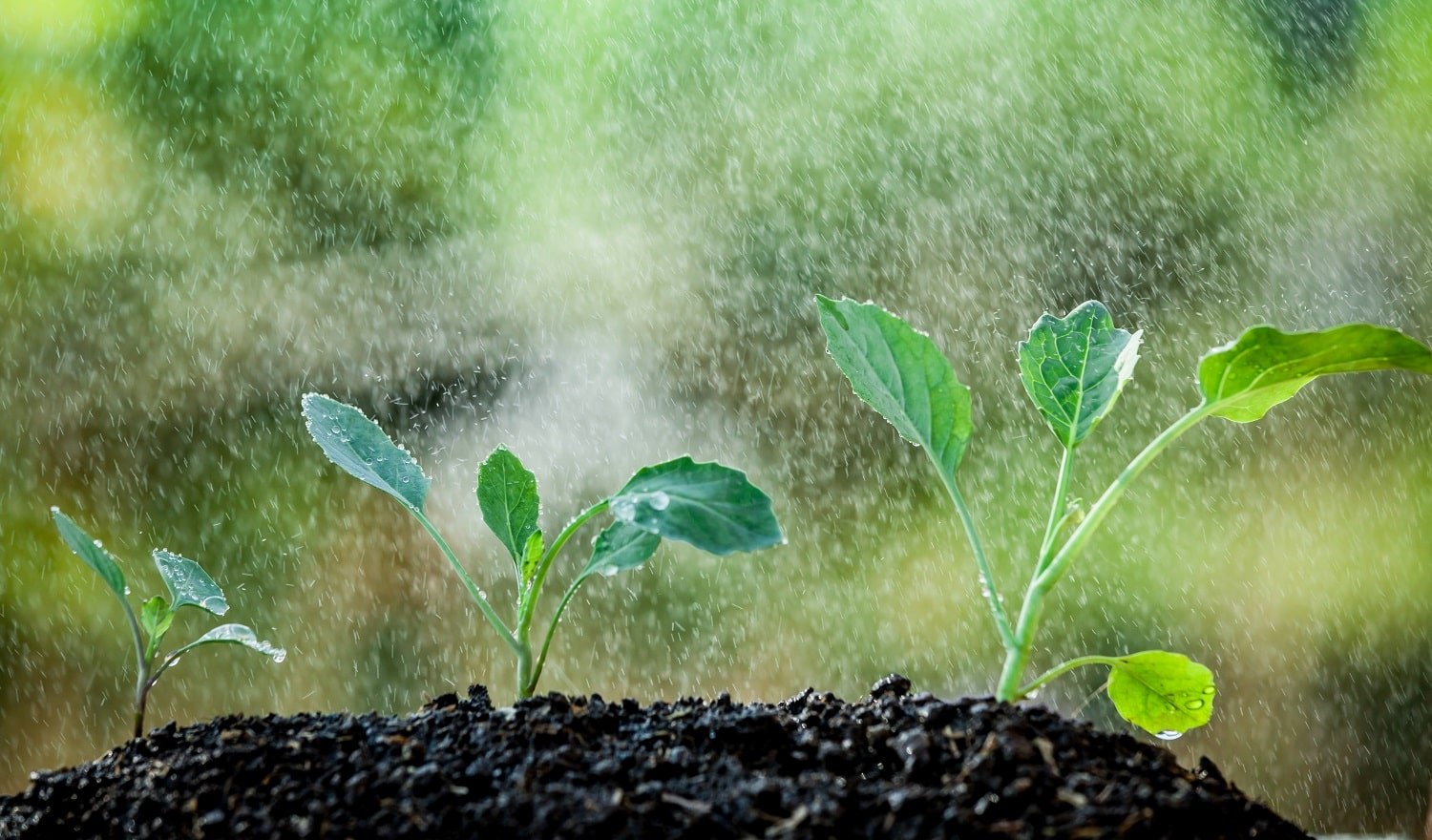 Rooting Hormone Buyers' Guide
Sure, most rooting hormones won't drill a hole in your pocket, even if you're a beginner or a hobby gardener. Now, this fact may tempt you to buy one right away, but hear out some words of advice. There are a few important things to consider so that even this nominal investment doesn't backfire. 
Read on as we list some of these key factors below.
Gel vs Powder vs Liquid
Gel-based hormones are one of the most preferred forms, mainly because they are easy to apply. The tenacious quality of these products cling around the cut and doesn't wash off very easily. If you're planning to use water for rooting, then we'd recommend going for a gel hormone.
Powdered hormones, on the other hand, have a better shelf life as compared to the other two categories. Furthermore, there are a few such products which are available in varied strengths for effective rooting on different plant varieties. 
The advantage of liquid hormones is the degree of control for specific needs. Since most formulas must be diluted before use, you can adjust the measurement of water for increasing or decreasing the concentration of the product.
No matter the kind of hormone, it's usage directions must be followed for optimum results.
Versatility
There are a few products out there that can be used for other gardening jobs like watering and lawn reducing. Moreover, certain hormones can also facilitate growth from parts other than cuts, like seeds or buds, for example. If you want to save yourself from the hassle of buying different products for different needs, we'd suggest investing in a multi-purpose formula.
Alcohol Content 
The inclusion of mild alcohol is a good way to ensure in-built disinfection and maximum protection from diseases and contamination. However, there are certain varieties which are prone to suffer burns when exposed to alcohol-based hormones. In case you are not sure about the plant properties, we'd recommend avoiding such products.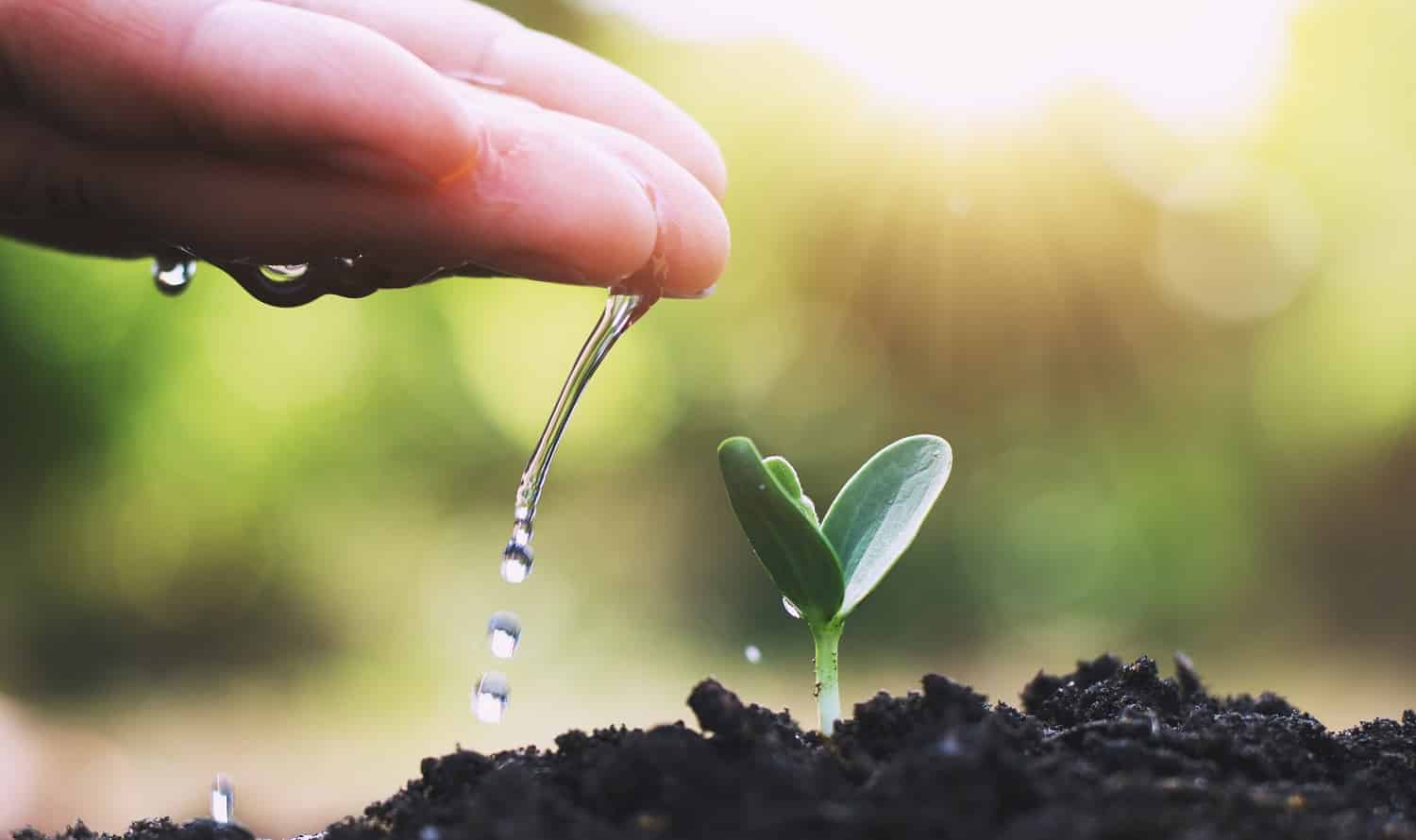 Verdict
If used judiciously, a rooting hormone can be your plant's best friend!
Apart from facilitating the cloning process, these supplements can also enhance the overall growth process by providing the right kind of nutrients. And to help you make the right purchase, we've tested every product before including them in the list.
But before we call it a day, here's a quick shoutout to some of our favorites.
The HydroDynamics Clonex Rooting Gel includes anti-fungal properties to fight off diseases. On the other hand, the Hydrofarm Liquid Hormone Concentrate has a self-sanitizing formula for minimizing contamination in young plants.
The Hormex Fertilizer is one of the best multi-purpose growth stimulators, and the Maxiroot Organic Gel is a plant-based affordable option.
With this, it's time for us to sign off. We hope our effort helps you pick the right product, as we wish your greens to prosper and proliferate. Do tell us your thoughts in the comments below,
Adios!
Related Articles
Free Land in Australia | Where Cheap or Free Land Can Be Found?
17 US Places Where You Can Find Free Land for Homesteading Today
5 Best Rotary Tillers for Tractor | Buyer's Guide and Reviews
3 Best Finish Mower Right Now | Buyer's Guide and Reviews
Effective Tips for a Weed-Free Landscape Design Today
5 Best Weed Barriers and Landscape Fabric for Happy Gardeners
13 Best Trimmer Lines | Multi-Sided, Round, Square, Twisted & Serrated
8 Best Dump Cart for Lawn Tractor & ATVs | Buyer's Guide and Reviews
7 Best Shoes for Cutting Grass Comfortably | Buyer's Guide
11 Best Mosquito Fogger Insecticide
9 Best Fertilizers for Petunias Right Now
13 Best Weed And Feed For Lawns
9 Best Fertilizers for Hydrangeas
13 Best Weed Killer for Flower Bed Reviewed
How to Install Landscape Fabric for Weed Control
13 Best Potting Soil For Herbs To Consider Today
13 Best Backpack Sprayer [Buyer's Guide]
13 Best Fertilizer for Palm Trees