Sick of the scorching midday sun ruining your family gatherings in your front yard? Then it is about time you got yourself a retractable awning for patio shade. 
Besides providing shade to protect you from the wrath of the midday sun, an awning can also add to the aesthetic appeal of your outdoor living space. And the best part? The awning can be tucked away when not in use, unlike fixed awnings, allowing you to save space and enjoy the sunshine when you want to. 
Since the market is flooded with numerous awning options, you may find it challenging to choose the right model for yourself. That's why we have handpicked and reviewed the 11 best retractable awnings currently available to help you make an informed purchase. We have also provided a buyer's guide and an FAQ section towards the end to make things more interesting.
Let's get into the best retractable awnings without further chit-chat.
Best Retractable Awnings
IMAGE
PRODUCT
DETAILS

Our Top Pick

Our Top Pick

Aecojoy Retractable Patio Awning

Powder-coated aluminum frame
Water-resistant polyester fabric
Size: 13" x 8"

VIEW LATEST PRICE →

Outsunny Retractable Awning

Weighs about 40 pounds
Features a 4 feet long handle
Aluminum retractable mounting brackets

VIEW LATEST PRICE →

VEVOR Retractable Awning

Sports an aluminum alloy frame
Measures 71" x 236"
Polyester awning fabric

VIEW LATEST PRICE →

MCombo Manual Retractable Awning

Features an aluminum and steel frame
Comes with a crank handle
Available in multiple colors 

VIEW LATEST PRICE →

Tang Retractable Awning

Weighs about 14 pounds
Measures 51.2" x 5" x 4.7"
PU coated polyester fabric 

VIEW LATEST PRICE →

Advaning Retractable Awning

Aluminum roller tube
Comes with a hand crank
Measures 118" x 144" x 9.8"

VIEW LATEST PRICE →

Aleko Retractable Patio Awnings

Motorized patio retractable awning
Weighs 13 pounds
83" x 16" x 8"

VIEW LATEST PRICE →

Uyoyous Retractable Patio Screen

Measures 75" x 8.3" x 5"
Features an alloy frame
UV resistant and breathable fabric

VIEW LATEST PRICE →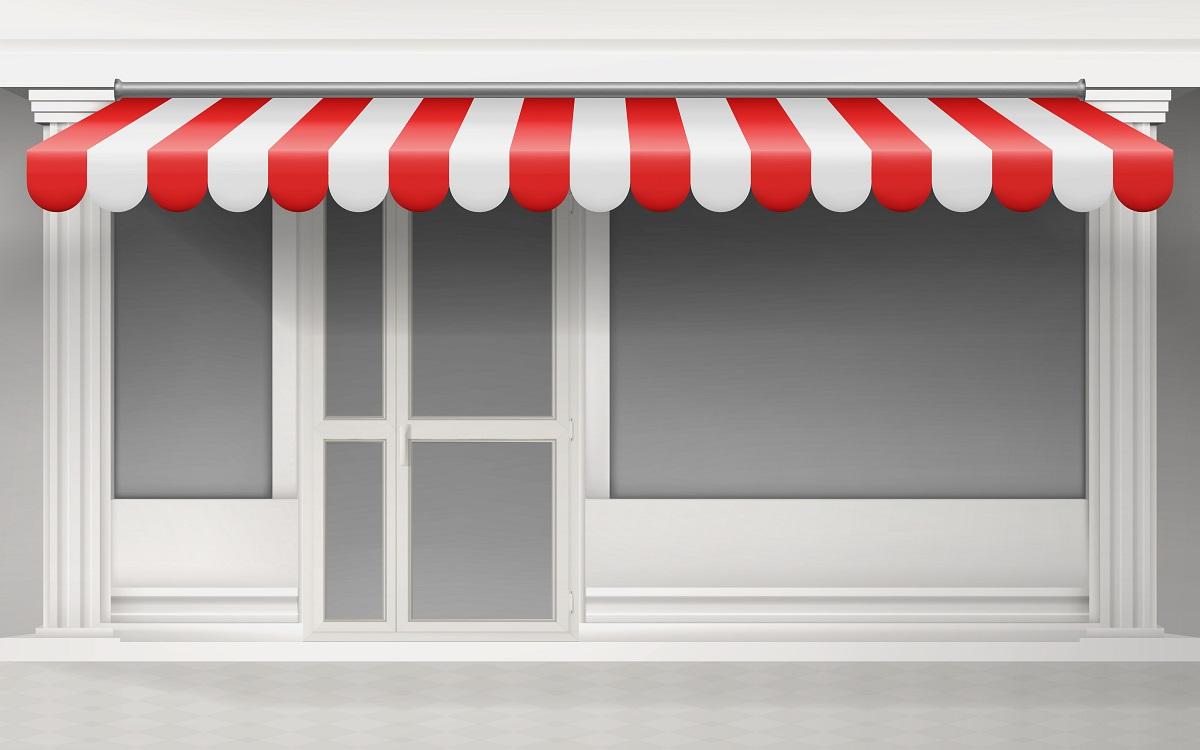 Sale
Aecojoy is one of the leading manufacturers of stylish outdoor furniture in the US. Hence, it should be no surprise that this retractable awning from the brand is among our top recommendations. Ruggedly built with double-strand steel ropes and an aluminum frame to last for years, this awning can be your go-to choice for shading your patio or balcony. 
Why Did We Like It?
What caught our attention right from the beginning was its sturdy construction. The awning features a powder-coated and rust-resistant aluminum frame and double-strand steel ropes, which help prolong its lifespan and enable it to resist light wind. On top of that, the awning fabric is made of polyester, which is UV and water-resistant, adding to the durability. 
We must also mention that the retractable awning is aesthetically pleasing and helps add a bit of character to your exterior living space, making it look elegant while offering protection. Since the design is retractable, you can easily close and open the awning with just a hand crank in less than a minute. 
Apart from that, you will be pleased to know that it comes with all the necessary instructions so that you don't have any problem installing it. You can even contact the brand if you face any problems during installation, which is truly commendable. Overall, this retractable awning model is one of the best out there. 
What Could've Been Better?
The only gripe we have against this Aecojoy patio awning is that it requires assembly, unlike other options on this list that come pre-assembled out of the box. Also, keep in mind that the awning weighs about 56 pounds, and you will most likely require some assistance while hanging it. 
Pros
Sports a durable construction

Enhances the beauty of your exterior space

Available at a reasonable price

Easy operation
Cons
Doesn't come pre-assembled
The next product on this list is another excellent retractable awning from the house of Outsunny. Measuring 8" x 10" x 0.01", this awning can help keep your patio or outdoor space shaded with its PU coating fabric during the scorching summers. So, let's learn about its features in detail. 
Why Did We Like It?
The best thing about this retractable patio awning is that you can attach it to a wide range of surfaces, including stucco and siding. Not to mention, the awning comes with all the necessary hardware, like mounting screws out of the box, and you don't need to make any additional purchases to put it together. 
The awning helps protect your patio or home from the damaging UV rays of the sun and significantly reduces the temperature inside your house, thanks to the thick fabric. Speaking of fabric, let us tell you that it is made of polyester with PU waterproof coating, which means it will last a long time. 
Another special feature is the manual crank that can close and open the retractable patio awning quietly and smoothly. Thus, you can adjust the canopy as per your requirement. 
What Could've Been Better?
You may have difficulty understanding the instructions as they were most likely translated to English from their original language by an amateur. That said, if you are more of a picture person and can figure things out from drawings, you should have no problem installing the retractable awning.
Pros
Canopy can be adjusted as per your requirements

Can transform the look of your patio

Durable and long-lasting

Can help reduce heat
Cons
Comes with poor installation instructions
Vevor is a brand that most DIYers and professionals alike would be familiar with, given its dedication to consistently manufacturing top-grade tools and equipment for more than a decade now. Whether you want privacy or need to enhance the visual appeal of the outdoor living space, this large, sun-proof retractable awning can help you get the desired results. 
Why Did We Like It?
For us, the main highlight of this retractable awning is its multi-functionality. You can use it indoors as a cube wall or outdoors like a sidewall to enjoy the summer months in your garden or backyard. Apart from that,  the awning is made of top-quality materials like its aluminum frame or polyester fabric, which makes the product durable and adds to its visual appeal. 
As far as installation is concerned, we are happy to inform you that it comes with all the essential mounting accessories for a hassle-free installation. It is also worth noting that the polyester fabric is flame-resistant, sun-proof, waterproof, and breathable to offer much-needed protection outdoors. 
Moving on, the awning is available in three colors and across four different sizes, allowing you to choose the size and color that works best for you. It is one of the best retractable awnings currently available. 
What Could've Been Better?
First of all, it sports a pretty steep price tag, meaning it is not for those on a modest budget. And a few customers have pointed out that the fabric tends to wrinkle easily, which you would want to keep in mind if you decide to go for this patio awning. 
Pros
Can be used for a variety of purposes

Sports a durable construction

Easy to install

Can easily stand the test of time
Founded in 2011, MCombo has been committed to providing premium furniture at affordable prices to its customers. And it only made sense to add a product from such a brand to our list. Affordable and easy to install, this retractable awning with polyester fabric is an ideal shading solution to make your day more pleasant and comfortable. 
Why Did We Like It?
Straight off the bat, the retractable awning sports a 100% polyester fabric that helps protect you from the harmful UV rays of the sun. The fabric is breathable, and you don't have to worry about it trapping moisture and heat, thereby reducing discomfort, unlike many other substandard fabrics out there. 
From dark blue and coffee brown to burgundy and beige, the patio awning is available in 11 different color options. You can conveniently choose the one that suits your taste. We also liked that this retractable awning is easy to operate; you just have to use the hand crank to open and close it smoothly without electricity. 
Moving on, this manual retractable awning comes with all the essential mounting hardware allowing you to put it together without making additional purchases. That, combined with the three-month money-back guarantee, speaks volumes of the manufacturer's credibility. 
What Could've Been Better?
Although the brand claims the fabric to be fade-resistant, it is not. Plus, the instructions are vague and written in poor English, so some users, especially the first-timers, may have difficulty figuring out how to install it. Barring these two issues, the awning does a good job of providing shade. 
Pros
Backed by a three-month warranty

Made with durable materials

Comes with all the mounting hardware

Smooth and easy operation
Sale
If you are looking for a slightly unconventional retracting awning, then this patio awning from Tang could be your best bet. We call it unconventional because it sports a different design, unlike most retractable awnings. Obviously, there's much more to it, so let's dig deeper. 
Why Did We Like It?
We were quite impressed with all the features this awning brings to the table. For starters, the retractable canopy can be pulled back easily during extreme weather or when shade is not required, which is truly exceptional. 
We also liked the fabric as it protects you against 90% of the damaging UV rays. Not to mention, the awning is breathable and allows rain and breeze to pass through, so no more worrying about rain gathering on the fabric and damaging it. The rods feature a new design with hangers and pre-drilled holes, making the installation process more convenient. 
Speaking of which, it comes complete with all the important installation hardware such as wire clips, turnbuckle, control tape, and wire cable. This means you don't have to make a quick trip to your local hardware store and spend a hefty amount making additional purchases. And finally, it sports an incredibly affordable price tag, ensuring it delivers excellent value for money. 
What Could've Been Better?
A few customers have expressed their dissatisfaction with the customer service of the brand. They mentioned that when they contacted the support team because of some missing installation hardware, the latter was slow to respond and took about two days to provide solutions. Now, that's frustrating, to say the least. 
Pros
Sports a sturdy and durable design

Affordable retractable awning

Sports an affordable price tag

Easy to install
We are halfway through this list, and now it's time to talk about this patio awning from Advaning, a US-based brand specializing in producing top-quality retractable awnings. Customers from across the country have praised this model for its pragmatic features, including the easy pitch system. Having used the awning ourselves, we can assure you that you will be satisfied with it. 
Why Did We Like It?
One of the most advantageous features of this mechanism is the easy pitch system, using which you can adjust the pitch of the awning for maximum shade coverage, extending across your entire patio. You just need to twist the dedicated hand crank or use the motorized feature, and you are good to go. 
Apart from that, the motorized retractable awning sports a durable aluminum hood that safeguards the motor and fabric, thereby ensuring that your investment lasts long. We also liked the construction of the aluminum roller tube and the stainless steel frame, as they add to the durability of the product. 
Another great thing about this retractable awning is that it is motorized, unlike the previous options. So, this means it lets you enjoy the comfort of your pleasant outdoor space at the press of a button. If you are not comfortable using the remote control, you can operate the awning manually with the hand crack. 
Overall, it is one of the best motorized retractable awnings to buy right now. 
What Could've Been Better?
This motorized patio retractable awning sports a steep price tag since. In fact, it is the most expensive awning on this list. That's why we will not recommend this motorized retractable awning to people on low budgets or people who are simply not looking to invest such an amount on a retractable awning. 
Pros
Durable and long-lasting

Backed by a two-year warranty

Can be operated using a remote

Comes assembled out of the box
While talking about retractable awnings, it is difficult to keep Aleko out of the conversation because of its durability and a wide variety of color options. Whether you are planning to host an outdoor event preparing yourself for warm weather, this retractable awning can provide the much-needed protection and shade. 
Why Did We Like It?
One of the best things about this awning is the sleek black frame which slows less debris and dirt than the conventional white frames and makes it look more beautiful. Speaking of which, it is available in 16 colors, so you can choose a color that best suits your taste and add elegance to the outdoor living space. 
You will be pleased to know that the product is durable; in fact, most of its parts are powder-coated for corrosion-free usage and improved longevity. As far as the fabric is concerned, it is water-resistant, heavy-duty, and features a UV protectant to withstand the various weather elements with ease. 
At only 13 pounds, it is one of the most lightweight retractable awnings on this list, which means you can expect to put it together without help. Overall, it is one of the best motorized retractable awnings that any user can hope to get their hands on. 
What Could've Been Better?
Unfortunately, the installation instructions that came with the product were not that great; in fact, they ended up making the installation more difficult. Therefore, we suggest checking out a few installation videos of this awning online to figure out the process. 
Pros
Has a sturdy construction

Incredibly lightweight

Offers top-notch protection against the sun

Easy to operate
Cons
Poor installation instructions
Now that we are towards the end of our list, here's another product from Uyoyous that you should consider. With a thick UV-resistant coating, this patio screen can protect you from the sun while taking your outdoor space to a new level. Keep reading as we discuss this product in detail. 
Why Did We Like It?
Are you tired of the prying eyes of the nosy neighbor every time you sit to relax in the front yard? Then it's about time you got yourself this top-quality privacy fence to enjoy the much-deserved privacy. Additionally, it helps block the wind and the sun, allowing you to spend time with your friends and family without worrying about the harmful effects of the UV rays.
The product boasts oxidized paint and an aluminum frame that makes it durable, sleek, and corrosion-resistant, which is great. But what's more pleasing is the high-quality breathable polyester fabric that's easy to clean, waterproof, and resistant to UV rays. Thanks to the retracting screen handle, it opens and closes easily, offering smooth operation and a long life span.
And finally, it is available at an affordable price tag, making it the go-to choice for many customers. Overall, it is a great retractable awning and provides great shade.  
What Could've Been Better?
A few disgruntled customers have pointed out that it arrived broken due to poor packaging. Brands should pay utmost attention to the packaging; otherwise, it makes the retractable awning susceptible to damage during the shipping process. On that note, be sure to check all the parts of this product to ensure that it is in proper condition. If not, opt for a replacement immediately.     
Pros
Sports an affordable price tag

Offers excellent privacy

Opens and closes easily

Has a durable construction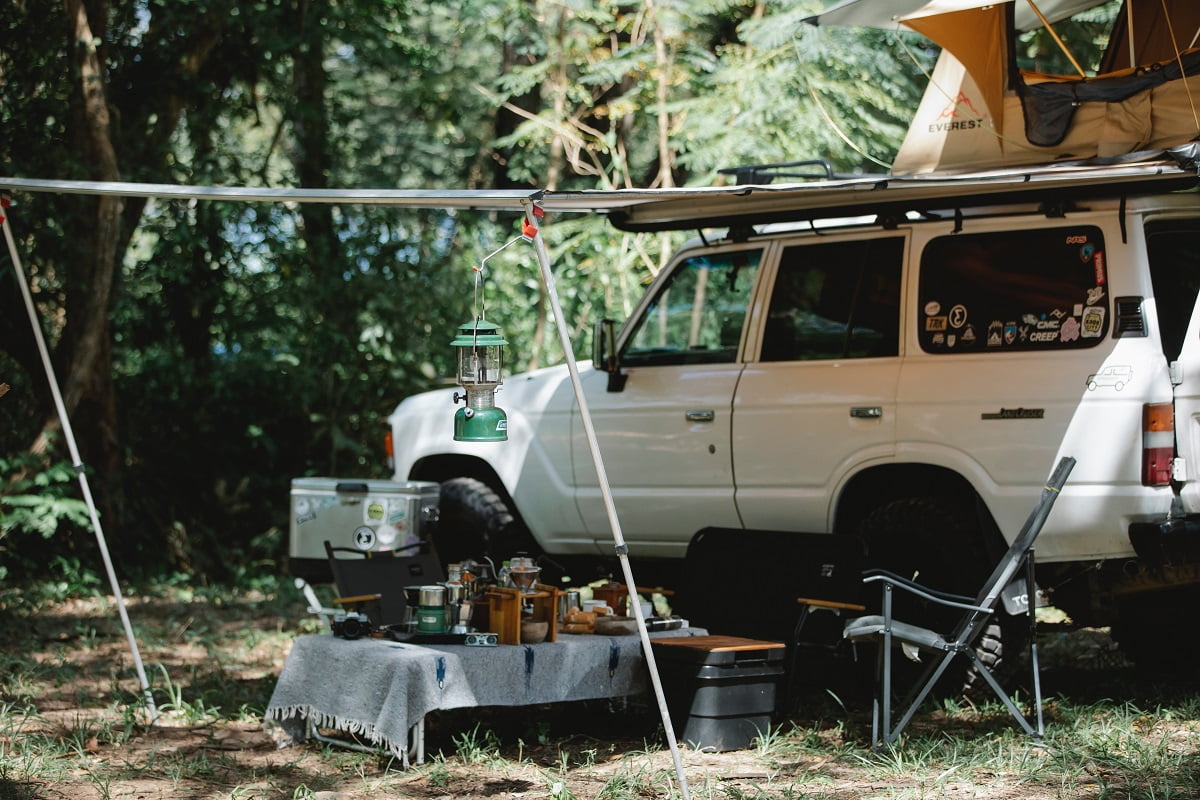 Best Retractable Awning Buying Guide
Now that you have gone through our list of the 11 best retractable awnings, will you be able to make the right choice? Well, it is not that simple. You need to consider other important factors apart from the brand names and specifications to zero in on the right product.
Not to worry, we have discussed all these factors to help you make an informed buying decision in this section.
1. Awning Installation
While making a purchase, you would want to ensure that your product comes with all the necessary mounting hardware and clear installation instructions. Also, if possible, ask a friend to help you out as putting together such a product is a two-person job. 
2. Awning Size
Manual retractable awnings are available in a range of sizes; choose the one that best fits the intended area of your patio. However, make sure that it should make the patio look too crowded. You must also remember that wider options exert a lot of pressure on the mounting hardware, so if it's not necessary, we would recommend going with a slightly narrower option. 
3. Build Quality Of The Awning Frame
More often than not, retractable awnings sport metal frames. Those that are sturdily built and non-porous handle the weather elements better. Steel and aluminum are the commonly used options; both are durable and sturdy. So, make sure you choose a product featuring either one of the two materials.  
Best Retractable Awnings
Can you put together a retractable awning by yourself ?
Yes, you can assemble a retractable awning by yourself if it's a light awning. To install a heavy one, we would suggest asking for help from a friend to avoid mishaps. 
You don't have a yard, but can you install an awning over the window?
Yes, of course, you can install awnings on your window to create shade to keep the inside of the house cool.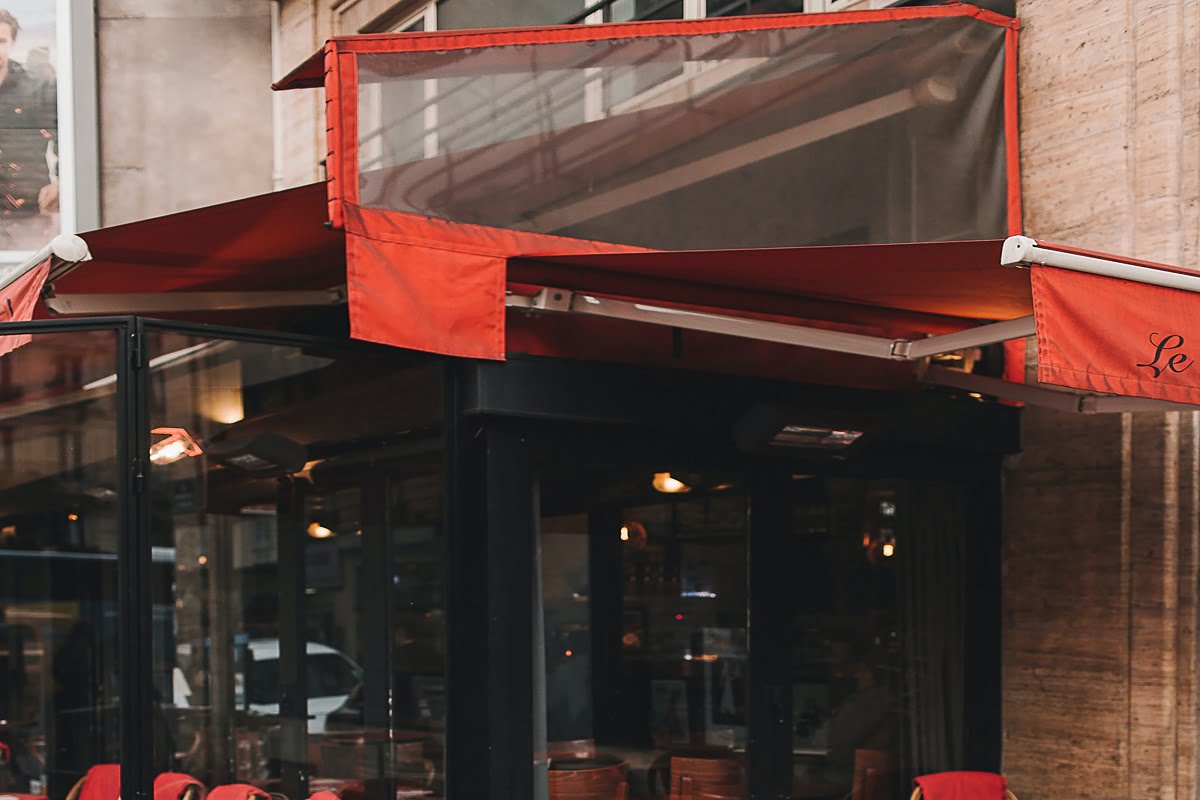 Best Patio Awning Verdict
With that, we have almost reached the end of our review-based guide, and we hope it has helped you make an informed decision by now. Before we sign off, however, we would like to let you in on our favorite awnings from the list.
For us, the Aecojoy Retractable Patio Awning is the overall best, simply because it sports a durable construction and helps enhance the beauty of your outdoor space. Closely following it is the model from Outsunny, as its canopy can be adjusted as per your requirements and helps reduce heat.
But if you are specifically looking for a model that features a big canopy, we recommend going with the retractable awning from VEVOR. On that note, it is time for us to wrap it up. Checkout our other articles such as best retractable awnings for camper vans to know more on the topic.
Until next time, take care! 
Related Articles
Backyard Landscaping Design Ideas-Charming Cottages and Sheds
What is a Shed | Sheds Defined, Structure Types, Advantages and Disadvantages
9 Best Shed Alarm Systems for Enhanced Security
8 Best Outdoor Bicycle Storage Sheds
10 Best Motorcycle Storage Sheds
Offices Out, Sheds In | Steps to Convert Your Shed Into a Perfect Office
11 Best Shed Design Software Options
9 Types of Sheds and Why Your Family Needs One
10 Best Solar Powered Shed Lights
Americans Turn Sheds Into Home Offices as Covid Spreads, How You Can Too