With changing times, the water-bodies on this planet are getting increasingly polluted. And this polluted water is directly reaching our homes, causing severe health complications.
The only solution to this is an efficient filter that helps keep such pollutants and contaminants away from the water that enters your body frequently. And, in this respect, refrigerator filters seem to do a brilliant job! 
Not only do they help clean your drinking-water automatically, but they also do away with the cumbersome task of filtering fridge-water separately.
However, getting the ideal refrigerator filter could be pretty challenging since all models may not be compatible with the refrigerator you may be using. And, this is precisely why we are bringing you this detailed guide on some of the best refrigerator filters you can get for your home right now! 
So sit back, sip on some cool water and simply read on to know all about these refrigerator filters!
Best Refrigerator Water Filters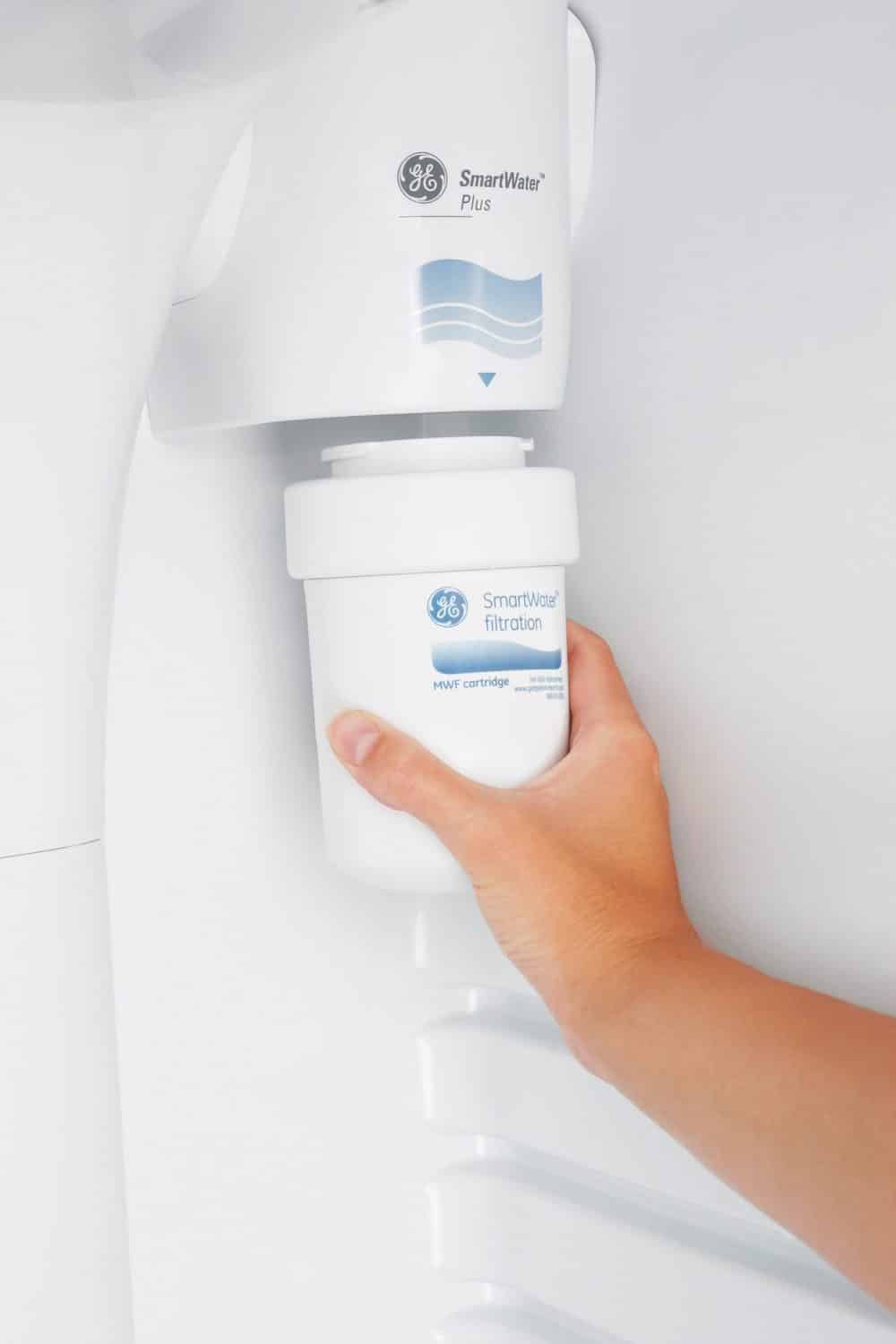 If you're looking for a filtration system that can filter a high capacity of water, then you should consider this unit by General Electric. It can remove up to 98% of contaminants from your water, including chemicals and pharmaceutical substances such as- atenolol, progesterone, ibuprofen, trimethoprim, mercury, lead, chlorine, asbestos, and so much more.
Sale
Experience
This filtration system can efficiently filter tap water to remove some of the most dangerous components. According to the manufacturers, this unit can filter out over 18 different contaminants, which include lead, cysts, and a host of pharmaceuticals. And, this is one of the reasons why RPWFE water filters from General Electric stand out amongst others. 
Unlike other models, it can handle up to 300 gallons of water, which is sufficient to last for a long period of time. And to preserve the efficiency of the filter, we need to replace the filter once every six months. 
When it comes to installation, we didn't face any challenges, as the instructions were clear and easy to follow. But this filter system might not be compatible with many refrigerator brands.
This filter is also NSF certificated against 53 and 42. Overall, this filter does an excellent job, and we also find the water tasting pretty fresh.
Pros
Six months of filter life

NSF certified

Easy installation

Reduces up to 98% of contaminants
Cons
Not compatible with a range of different refrigerators
Are you thinking about replacing your Whirlpool fridge water filter? Nothing beats an original product that comes from the same brand. The EveryDrop unit is NSF certified to help remove a number of contaminants from the water, such as- pesticides, lead, and more. This way, it ensures only the safest water for you and your family at all times!
Sale
Experience
We have been using a Whirlpool refrigerator for quite some time now. After having tried many other water filters, we found this to be the most compatible with our refrigerator. The company claims that it can remove up to 23 harmful compounds that are usually found in tap water, which is not much of an exaggeration.
It can be used in both the bottom freezer and side-by-side units, which work with a filter that comprises of four replacements. We need to replace this model after it's done filtering about 300 gallons of water or after it completes the six months tenure.
This filter helps remove harmful elements from the water, but it preserves all the other vital nutrients that the body requires. It features a 2-pack style filter that needs to be changed every six months. But we don't need to mark the date on our calendar for the replacement because a light on the unit turns red when the filter requires to be changed.
However, the drawback of the system that should be mentioned here is that it doesn't completely remove chlorine from the water. Even though this component is not very harmful to the body, the water doesn't taste pleasant, especially after 4-5 months of using this filter.
Pros
User-friendly
Reasonable price tag
NSF certification
Does not need replacing often
Cons
Doesn't fully remove chlorine from the water

Reduces the water pressure if the filter isn't replaced on time
If you have a Samsung side-by-side or French door model, you must be aware that it comes with an in-built water filtration system. In truth, the water filter needs to be replaced because it does not function efficiently forever. And replacing it with an original model is the best option, like the Samsung DA29-00003G which offers an all-round filtration process!
Sale
Experience
The Samsung DA29-00003G was suggested to us by the service provider. This unit has been approved by NSF/ ANSI, which ensures that we are investing in a quality water filter. After checking its performance, we can say that it's manufactured using durable materials. 
It comes with an inline filtration system that is equipped with a carbon block structure for eliminating the different pollutants present in tap water. This ensures clean drinking water at all times and also helps to protect the components of the appliance itself. It gets rid of chlorine in the water along with other pollutants, without trapping the vital nutrients in it.
Just like other filters, this unit also needs to be replaced after six months because the flow rate gradually reduces. The control panel also consists of a light indicator that turns red when the cartridge needs replacement. However, the only drawback with this unit was that we didn't receive an instruction manual. This made it a little challenging to learn about its functions.
Pros
Tool-less installation
Made with high-quality carbon block structure
Works with a range of Samsung refrigerators

NSF 42 and 53 certified
Cons
Does not come with an instruction manual
When we get to enjoy fresh, clean water from the fridge, it makes it worth the investment we make for a quality filter. The UKF8001 water filter works efficiently to help improve the quality of water and ice and is considered to be one of the top contenders because of its ability to remove severe contaminants from tap water.
Experience
We were looking for a quality replacement water filter that would not just purify the drinking water, but would also provide the right minerals that the body requires. This unit by Dista Filter was suggested by our friend, who had been using it for about four months then.  
The filter helps to eliminate chlorine, asbestos, mercury, bacteria, and a host of other chemicals that cause potential threats to our health. Since this filtration system is NSF certified, we knew that we are investing in something safe for filtering the water. 
Before using this filter, we had an issue with the water having a strong chlorine taste and feel, but it has been two months using this new filter, and we haven't faced such problems yet. We need to replace the cartridge every six months to ensure that efficiency and water flow is maintained. 
Also, it's not an issue if we forget to get a new filter in time because the indicator light turns red, giving the signal for replacement. The tool-less installation also made it simple for us to set up this filter in our refrigerator. By reading through the instruction manual, and following a few tips, we were able to get it started without anyone's help.
Pros
NSF certified
Removes most of the impurities
Adds minerals to the water
Easy installation
Cons
Compatible with a limited number of fridges
When you have a refrigerator with a water dispenser, you need to ensure that it's eliminating all of the impurities from the water. So investing in a quality filter is essential, especially when health is our top priority. One such product that has garnered a lot of attention for its performance and affordable price is the Mist water filter.
Sale
Experience
When it comes to finding a biodegradable filter, we didn't have many options to choose from. We finalized on this filter, mainly because of its construction. It has a coconut shell filter that helps to remove most of the contaminants from water.
Since we have an LG fridge, installing this unit was pretty simple, and we believe that it will be compatible with a host of other models. Plus, the user-friendly mechanism helps to deliver a hassle-free experience and has an indicator for reminding us when to replace the filter.
This unit is also NSF 42 certified, and this means that the filter helps to remove traces of contaminants such as chlorine, iron, and a bunch of other unwanted particles from the water. But we need to ensure that we replace the filter every six months because the performance tends to weaken with time. 
Finally, it does a great job of purifying the water by making it odorless and gives the perfect taste. This ensures that we aren't ingesting any harmful impurities; and considering the performance of this unit, we might order for it again.
Pros
Removes different contaminants
Affordable product
NSF/ANSI 42 certified
Features a unique filtration system
Cons
Reduces the water pressure
If you're looking for a high-grade filter to get rid of the contaminants in tap water, then you should consider the Samsung DA29-00020B. This company is known to use the latest manufacturing techniques for producing a reliable and quality product. And, you can be assured that this filter is made from top quality materials that protect your fridge from any potential sediment.
Sale
Experience
When we had to replace the old filter in our fridge, the first option that we found was the DA29-00020B. However, we had to search for a while to get the original product from a trusted seller. This unit comes with a two-pack filter that works for both the French door and side-by-side fridges that have an ice and water dispenser. 
It is a certified product that helps ensure that the water is safe to use for regular drinking. Plus, it features a smart and efficient technology for water filtration that helps to remove most of the impurities from tap water.  The high-grade carbon block in this Samsung water filter removes more than 99 percent of the harmful chemicals that are present in water. 
Just like most other units, we need to replace this filter every six months. And the filter light turns red when its about time to go get the replacement done. Alternatively, we can also place a reminder sticker (included with the filter) to change the filter on time for the supply of clean water. 
Pros
Two-pack and affordable
NSF 42 certified
Comes with three-speed electronic control
Removes microbial cysts, heavy metals, and chemicals
Cons
Compatible with a limited range of refrigerators
The Frigidaire ULTRAWF filter is a good option for people who live in an area where the tap water has a lot of impurities. It can remove most of the pharmaceuticals and chemicals from drinking water. And, this unit is guaranteed by Frigidaire to function accurately with different French door model refrigerators. 
Sale
Experience
This push-filter has an NSF Standard 42 and 53 certification and, it has been designed to efficiently eliminate unpleasant odors and tastes from our drinking water. 
Moreover, it not only helps to clean the water but also eliminates contaminants without removing any of the beneficial components that the body requires. The instruction manual is also pretty easy to understand, which helped simplify the installation procedure for us. We didn't have to use any tools to set up the unit, but we did follow a few tips to avoid any leakage issues. 
We can also change the filter within a few seconds by giving it a slight push to remove the current filter, and replacing it with a new one. However, we need to change this unit once every six months, or after it has filtered about 200 gallons of water. Since the flow rate for this unit is 0.5 gallons per minute, we can use it for a wide range of purposes. And this helps to highlight its overall efficiency.
Pros
NSF/ANSI 42 and 53 certified
Easy installation with the slide-in-slide-out design
Removes a range of contaminants and impurities
Cons
Compatible with only Frigidaire models
This unit is designed with a highly efficient filtration technology that gives you pure and chlorine-free water straight out of your refrigerator. It comes in a pack of one, which guarantees to reduce over 99% of the impurities from the tap water. 
Experience
The water filters by Samsung are generally suitable for all their refrigerators, so we had no problems setting it up with the model that we use. This filter can clean about 300 gallons of water, which is sufficient for our small-sized family.
The filter consists of a carbon block that helps reduce lead, chlorine, benzene, atrazine, heavy metal, 2-4-D, odor, and other chemicals. But, at the same time, it helps to maintain the healthy components in water that the body requires including a number of minerals. 
Moreover, it's also an NSF certified product that is priced very reasonably for the kind of performance it delivers. The installation procedure was also relatively simple, and we didn't require any tools to set it up. Finally, it also includes a professional filter fridge indicator that can quickly remind us to replace the filter on time. 
Pros
NSF/ANSI tested and certified
Reduces most of the pharmaceuticals and chemicals from your drinking water
User-friendly
Cons
Some users find it a little hard to install this unit
The EveryDrop Filter 4 provides fresh, filtered water within a few seconds right from your refrigerator dispenser. This filter is compatible with JennAir, Maytag, Amana, KitchenAid, and Whirlpool refrigerators. And, you can use this filter for all the refrigerator models that have been mentioned on the package considering its side-by-side or bottom freezer units.  
Sale
Experience
We had narrowed down a few of the quality units, and Whirlpool Water Filter 4 was best suited for our refrigerator. It is capable of providing up to 200 gallons of clean water before the indicator turns red, signaling for a replacement. The filter needs to be changed every six months for better removal of contaminants and to ensure a reasonable flow rate. 
This unit is NSF certified to reduce a maximum of 23 contaminants from our drinking water, including pharmaceuticals, pesticides, lead, mercury, chlorine, and waterborne parasites. 
The installation bit was relatively simple. We just had to twist the cover by a quarter, then snap the cover shut and voila! That's how easy it was to get some great tasting, fresh water for the family. We find the flow rate to be quite stable in the first four months when it's about 0.8 gallons per minute, after which it slows down a little. 
Even though this filter is more expensive than the other units, the efficiency is pretty high, and it can remove more contaminants from tap water than most other models. 
Pros
NSF 42, 53 and 401 certified
Removes almost all the contaminants from water
Works with numerous filter brands
Easy to install
Cons
Slightly expensive filter
If you're looking for an advanced filtration system, then you should consider the MWF unit by General Electric. This device can filter out a maximum of five trace pharmaceutical substances, which include- ibuprofen, atenolol, fluoxetine, trimethoprim, and progesterone. The filter is suitable for the bottom-freezer and side-by-side model refrigerators.
Experience
The products from General Electric are known for their quality and durability. And the specialty of this refrigerator filter is its ability to be compatible with a range of refrigerator models. We ordered this filter because of its advanced filtration technology that has better filtering capabilities when compared to most other units.
When it comes to installing this appliance, it will barely take you 10 minutes to do so. This unit has a carbon block that reduces pollutants, and it's NSF certified, which means it can eliminate up to 12 contaminants from the water like asbestos, lead, cysts, and more. Overall, the water tastes perfect, and the flow rate is also on point, which makes it worth the money you invest in it.
However, it is advisable to replace the system after it has filtered about 300 gallons of water. 
Pros
Easy installation and replacement
Water and ice tastes better after filtration
30-day warranty for GE
NSF certified
Cons
Need to make sure that you don't purchase a fake one
When you have an LG refrigerator with a water dispenser, it's essential to ensure that you stick to the original accessories for replacement. The LG LT700P is one such unit that provides clean, healthy water for drinking and ice.  
Sale
Experience
We wanted an LG certified filter that would be compatible with our refrigerator. This unit was suggested to us when we were purchasing the fridge itself, so we thought of giving it a try when the older one had to be replaced. This filter is NSF/ANSI 42 and 53 certified, which ensures that the unit delivers clean, great-tasting tasting water that has reduced chlorine odor and taste.
It also removes mercury, lead, asbestos, iron, and benzene from the drinking water. This filter also reduces many other harmful particulates. When it comes to the installation part, it was relatively simple to set up. And we didn't require any professional services to get the work done.
Moreover, the instruction manual was easy to follow, as it highlights the step-by-step installation procedure. As per the instructions, we need to replace the unit after six months, or when this unit has filtered 200 gallons of water. 
The filter is also simple to change. We need to remove the filter cover from the compartment, then push down the old filter cartridge and pull it out gently. After this, we can snap the new filter into place and put back the cover in place. But be sure to check the model of your refrigerator to ensure that this unit is compatible with it.
All in all, the function of this unit is relatively simple, and the cost isn't very high, considering its quality performance.
Pros
Clean and healthy water guaranteed
Easy to install
A highly reliable filtration system
Compatible with many LG refrigerators
Cons
Some users reported leakage problems
The WF2CB water filter by Frigidaire is a popular model, which is mainly known for its efficiency and performance. It's designed for refrigerators that were manufactured after 2004 with filtration systems located in the front, right top. This filter helps to reduce the contaminants present in water by about 99%.
Sale
Experience
We purchased this unit for our Kenmore refrigerator that is manufactured by Frigidaire. It helps to reduce the chlorine odor and taste. This filter also removes about 99% lead, cysts, and turbidity, but it doesn't help to remove fluoride. 
We didn't have any issue with the installation part of this unit as it was self-explanatory, and even when we had any doubts, the instruction manual was there to see us through it. Unlike many other units, this filter needs to be replaced after nine months. It features a slide-in-and-slide-out technology that makes it simple to get the replacement done even if we are in a hurry. 
The filter helps reduce the taste and smell of chlorine from the water, which is one of the primary factors that give tap water a chemical-laden odor. Overall, this is a value-added product that showcases the importance of drinking clean and healthy water.
Pros
Reduces cysts, particulates, lead and turbidity by 99%
Easy replacement
Removes chlorine taste and odor
Needs to be replaced after nine months
Cons
A little imbalance during installation can lead to water leakage
If you're a fan of Kenmore products, you're going to enjoy using this unit in the refrigerator. This filter provides clean drinking water for you and your family and helps to remove the various impurities that are present in tap water. To make the best use of this product, you should follow the instructions that are given in the user manual. 
Sale
Experience
This filter is designed to have a large internal surface with its coconut activated carbon that makes it a great absorbent for many chemicals found in water. It helps to eliminate harmful contaminants like mercury, lead, rust, and metals.
The installation procedure is also simple and any possible leakage can be prevented if the installation manual is followed carefully. We initially thought that we would have to pay an additional amount for professional services, but thankfully that wasn't required. 
When we were checking out the reviews, many users had complained about the water having a chlorine smell and taste. But with this unit, we didn't face such issues; that's because we made sure to follow the instructions while setting up the filter. Overall, we believe it's a great product considering its reasonable price tag and functions.
Pros
Filters both sediments and cysts
Value-added product
Removes chlorine taste and odor
Cons
Compatible with very few refrigerators
Best Refrigerator Filter Buyer's Guide
Finding the right refrigerator water filter can be a challenge, especially in a market that is flooded with several options for the same type of product. But, we are here to help you choose a filter that suits your needs correctly. In the next section, we have listed out some of the main factors that you should consider before purchasing a water filter:
1. Compatibility
This is considered to be one of the most crucial factors because all water filters are not the same. After all, manufacturers build different parts with accessories that are compatible with specific models of refrigerators. This is why it's best to select a water filter that works perfectly with your fridge. 
If you check the refrigerator model number, you'll have an idea about whether it's going to fit your appliance or not. When you compare the information provided, you'll be able to find a compatible one that works with your unit. To prevent water leakage, it's best to pick a model that works with your refrigerator brand.  
2. The filtering capabilities 
Not every water filter is suitable for removing all types of contaminants. Therefore, it's essential to know about what kind of pollution is present in the water, which flows through your tap. And once you're aware of the components, it will get easier when you're selecting a filter. 
You should look at the specifications carefully to understand what the filter can reduce. This makes it critical to note what size of particles the filter can remove, which is measured in microns. The lower the rating, the better the filtration in removing minute contaminants.  
Your choice will be limited by the type of fridge you own, but paying attention to the micron rating can help make an informed decision.
3. Pick a certified water filter
Try to avoid purchasing a product from any generic filter brand just because the company claims that it can clean the water in your refrigerator. You should instead pick a filter that has passed through different certifications for quality, durability, safety, and performance. 
The main guarantee, which you should be looking for, is one certified by NSF. Plus, NSF works very closely with ANSI to set two standards- 42 and 53. The first one focuses on the visual properties such as smell and taste of water. And the second one deals with the several harmful contaminants that are found in water.
Further, any water filter that comes with a standard 53 helps ensure that the liquid is contaminant-free, odorless, and tasteless.
4. Capacity
Checking the capacity enables you to determine whether the filter is capable of delivering the type of performance that you're looking for. Most of the water filters come with a 200 to 300-gallon water capacity that can last up to six months.
5. Warranty
One of the best ways to understand the quality of the product is by focusing on the warranty period. You'll find that for water filters, a few companies also give you a lifetime warranty. But that's not required because these filters are efficient enough only for six months. However, the longer the warranty period, the better will be the product.
6. Ease of use
The installation process for most of the water filters is uncomplicated, and some of them also offer tool-less installation. Even if it requires a lot of steps for fixing the filter, you can always contact a service provider to have it setup.
Final words
Drinking clean water is extremely important. And this little invention has worked in our favor, making it easier to get clean water. 
In the end, you need to focus on your requirements to ensure that you select a unit by carefully weighing out the pros and cons. Now that we've come to the end of our guide, we hope it has helped you find a water filter that is compatible with your refrigerator.
Till next time!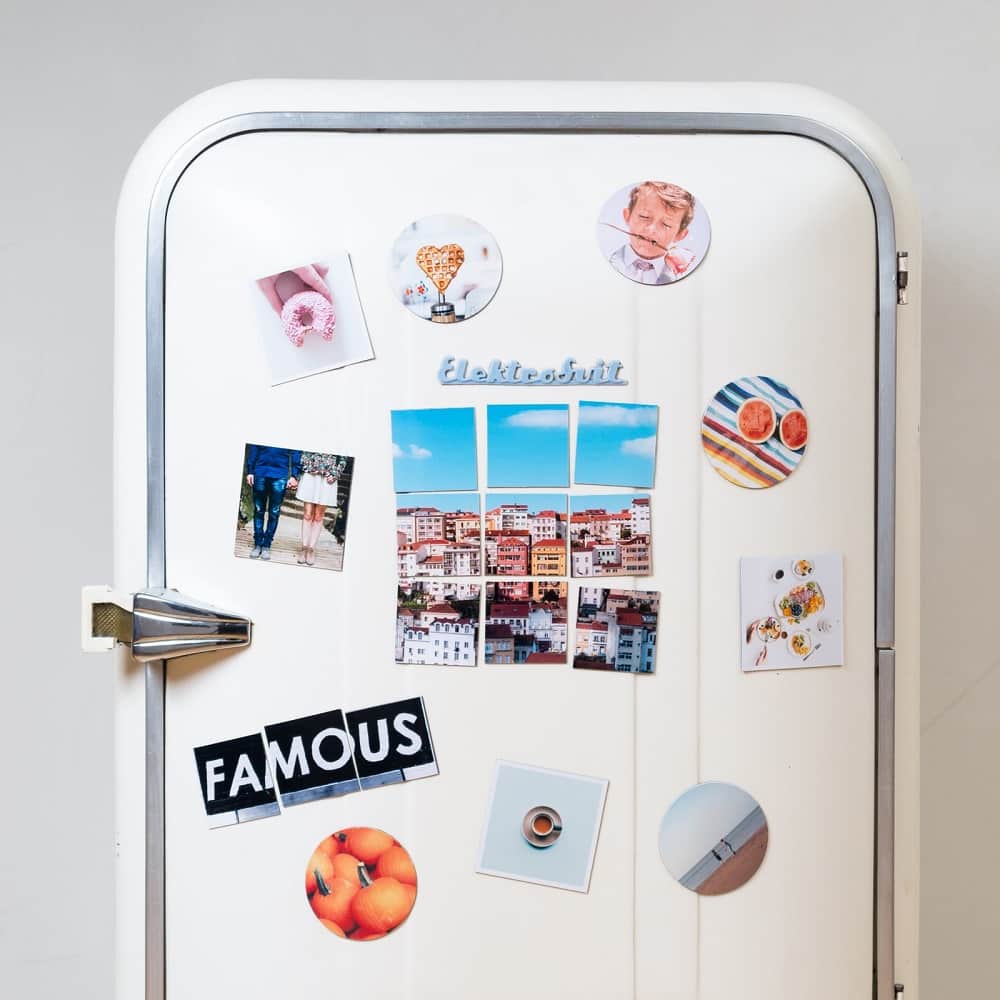 Related Articles
13 Best Water Filters to Consider Right Now
11 Water Filters Types Today & The Ideal Options for Your Home
Fresh Water | Design Research for Inland Water Territories
Water Filters 101 | Everything You Need to Know
13 Best Inline Refrigerator Water Filters to Consider
How to Clean a Brita Pitcher and Prevent Mold and Mildew
13 Best Whole House Water Filters
13 Best Water Pitcher Filter & Dispenser 
9 Best Water Testing Kit Right Now
8 Best Water Descaler Softner For Hard Water