Reducing our carbon footprint is the need of the hour. We all need to make changes, little by little, that help us to be environment-friendly.
One great way of doing this is conserving electricity. Now, we are not saying you need to sit in darkness but instead shift to solar-powered electrical appliances.
Think about it; its power comes from the sun, which is an infinite source of energy. What more do we need?
It is understandable if everyone cannot just get up and be entirely dependent on solar energy but installing solar-powered lights in your home or maybe the office is a small step that can make a huge difference.
We have researched and put together a thorough review of the 13 best rated solar-powered dusk to dawn lights so that when you do decide to take that plunge, we have your back.
Now, let there be light!
Best Rated Solar-Powered Dusk to Dawn Lights
IMAGE
PRODUCT
DETAILS

Our Top Pick

Our Top Pick

Linkind Dusk-to-Dawn Solar-Powered Spotlights

Adjustable solar panels
Light has more power than its competitors

VIEW LATEST PRICE →

URPOWER Solar Lights Outdoor

The design of the lights makes it easy to replace batteries
It does not take long to charge
Long-lasting light supply

VIEW LATEST PRICE →

JACKYLED341 Solar-Powered Lights

It comes with an extension cable
Separate mounting feature

VIEW LATEST PRICE →

Richarm 42LED Solar Lights

Remote controlled
16 ft cable

VIEW LATEST PRICE →

Awanber Solar-Powered Outdoor Lights

18 hours working time after full charge
Replaceable batteries

VIEW LATEST PRICE →

ROSHWEY Outdoor Solar Lights

180-degree rotation
No wiring required

VIEW LATEST PRICE →

TORCHSTAR Dusk to Dawn Area Light with Photocell

4,200 lumen count
5 year warranty

VIEW LATEST PRICE →

EMANER Motion Sensor Outdoor Solar Light

Large solar panel
Easy ground installation
Portable

VIEW LATEST PRICE →

Heneng Outdoor Solar LED Wall Light

Remote controlled
4 working modes

VIEW LATEST PRICE →

Romwish Dusk to Dawn Solar Flood Lights

5 year warranty
Adjustable timer feature

VIEW LATEST PRICE →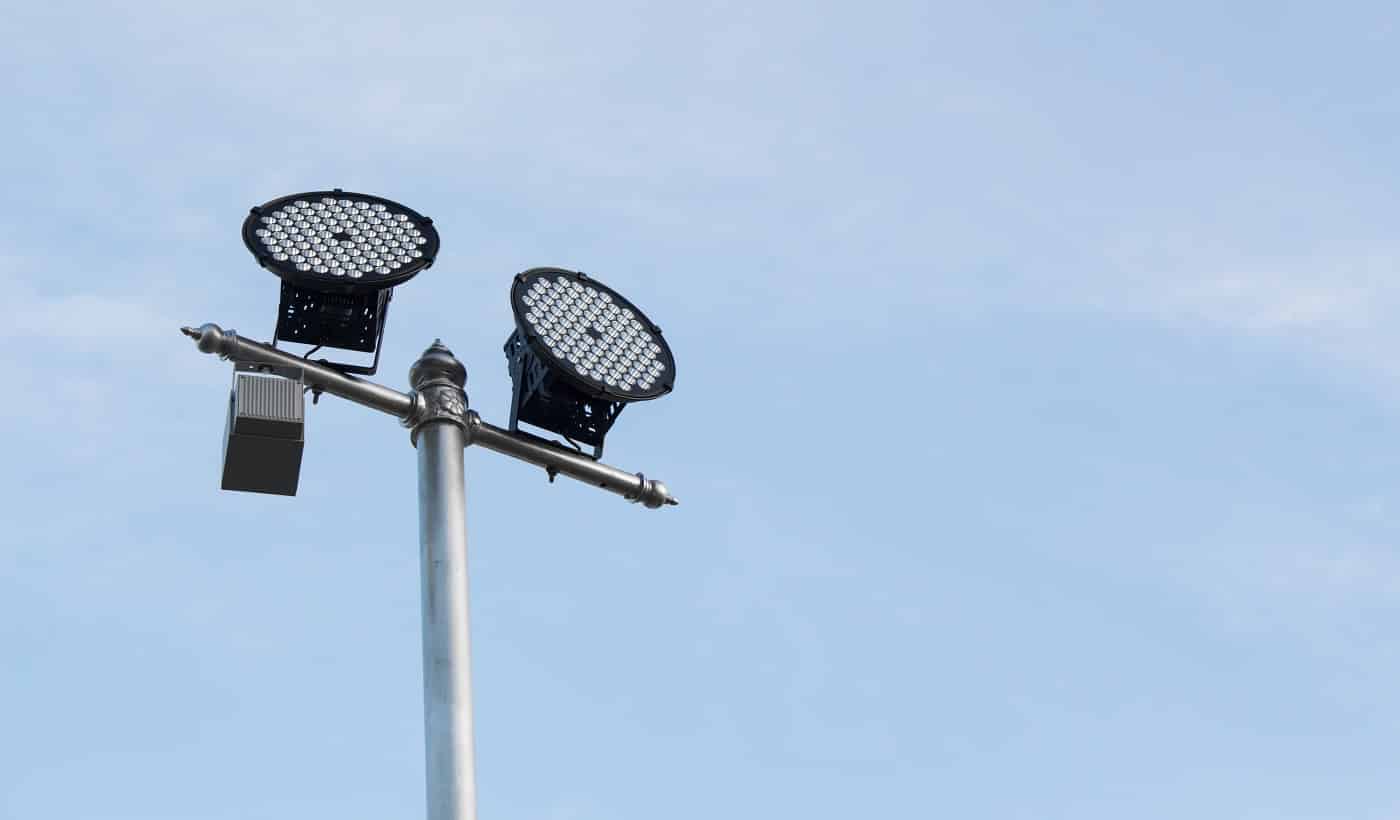 One of our top recommendations is the Linkind solar-powered lights. Available in packs of 2, 4, and 6, these lights may seem small but can brighten up anything in their way. These lights shine incredibly brightly and are ideal for any dark spots you wish to illuminate around your home or office.
Sale
Why Did We Like It?
One of the main reasons we recommend this solar-powered light is because of its brightness. After all, there is no point in installing a light that does not properly illuminate the areas around it.
Speaking of installation, the lights are effortless to install. It has two installation options, and anyone can carry out either of those two with ease and without any professional help.
Now, let's talk about the power in this tiny product. Linkind says that the brightness of these lights is more than any average solar-powered light. It has a lumen count of 650, which is more than what you get for lights of its size.
Additionally, there are three levels at which you can adjust the light. So, you can set it based on where you might put it. Finally, the company itself has excellent customer care services, so in case you have any trouble, they are there to help you.
What Could've Been Better?
These lights shine quite brightly, which is mostly good. But the problem is that if you are looking for spotlights (though these claim to be spotlights), they work more like floodlights. Moreover, there have been consistent complaints that the lights do not last all night and need charging at shorter intervals.
Pros
Hassle-free installation

Lumen count of 650

Multiple brightness levels

Supportive customer services
Cons
It might not last through the night
If you are tired of sitting outside your house and constantly wondering what could be lurking in the dark, it's time to install some lights. The URPOWER solar lights are great for patios, pools, driveways, and any area around your house. With these, you can sit outside and relax without having to worry at all.
Why Did We Like It?
Installing something in and around your house isn't only about efficiency but also about having something pleasing to the eye, and this light has that quality in it. While these lights illuminate your paths efficiently, the sleek and unique design is definitely going to enhance the surroundings.
Since we are talking about efficiency, it is worth mentioning that this solar-powered light has outstanding reviews about how it stays on all night. It truly is dusk till dawn when it comes to brightening up the place. All you need to do is charge it through the day for it to work for 8-10 hours at night.
To make matters even better, this light can be placed wherever you want using minimal to no effort. It is a reliable product that will stay in its place, come hell or high water. Overall, it is a solar-powered light that you can count on to deliver!
What Could've Been Better?
Amidst the amazing reviews regarding the quality of the lights, there were consistent complaints about the durability. This solar-powered light has a short life span, which can be a bit inconvenient.
Pros
Easy to install

Works through the night

Great value for money

Attractive design
Next on the list is the JACKYLED solar-powered lights that ensure your nights are as bright as your day. These lights provide the perfect illumination to all the dark areas surrounding your premises through the night without the added stress of a painful electricity bill. You can count on these lights to provide ample light and security to your home and office.
Why Did We Like It?
One of the first reasons we were impressed by these solar-powered lights by JACKYLED was its coverage.
The light is adequately wide and has a lumen count of 1000, which is enough to illuminate a large area, making it ideal for gardens, sheds, patios, and driveways.
Another great feature was that it has a separate installation feature. If the area you want to illuminate does not get enough sunlight to charge the light, you can install the solar panel away from the light in an area with proper sunlight.
Plus, both the panel and the light are adjustable. So, you can set them in optimal angles as per your needs. Additionally, an 9.8 ft extension cable is included in this package that makes the separate installation possible.
Moreover, the light has an auto discharge feature wherein it automatically stops charging to ensure that the light is not overcharged, leading to malfunctions.
What Could've Been Better?
As established already, the light works perfectly and can light up a wide area of your premises with ease, but there are issues regarding when it comes on. Long time users have claimed that it doesn't work when it's dusk and only comes on when it is completely dark outside.
Pros
Sturdy and long-lasting

Great for large spaces like sheds and backyards

Fast charging and stays on through the night

The light panel can be wall-mounted separately from the solar panel
Cons
It has to be completely dark outside to come on
Another solar-powered light worth considering is the one by Richarm. Like the one we previously reviewed, these provide excellent coverage with their bright lights and are ideal for larger spaces like patios, gardens, and parking areas. If you are looking for lights to illuminate dark spots in your residential area, university, or any street to amplify security, this is great for that.
Why Did We Like It?
We know that security is of utmost importance in residential areas, parking lots, dimly lit streets, and universities, especially after dark. This is why the Richarm solar-powered lights with its 42 LED's stood out for us.
These lights have a 16 ft cable that makes it easy for it to be mounted high up, like on flagpoles and billboards, giving it the right height to illuminate a wide area. With lights like these, you can rest assured that any university campus or street will be adequately lit and safe for everyone.
Moreover, these lights charge quickly and stay on for longer, so you won't have to keep ensuring it is on through the night.
Additionally, the lights come with a remote control that enables you to take charge of how you want the lights to work without any hassle.
What Could've Been Better?
There weren't a lot of complaints about these lights. However, a lot of users were disappointed at the fact that the remote was quite basic and did not have more functions. So, that's surely something that can be improved.
Pros
Fast charging and long-lasting

16 ft cable ensures easy installation at any elevation

Wider coverage

Great customer service
Cons
Very basic remote control
If you're looking for lights that will brighten up your space for a long time, the Awanber solar-powered lights are just perfect. These are made to illuminate porches, patios, gardens, and driveways with ample light and through any weather condition. Flooding your space with light and increasing security has been made easier with the Awanber solar lights.
Sale
Why Did We Like It?
The first (and most important) aspect of this light was its long working time. People usually install lights in their premises so that the areas stay lit through the night and not just in the first initial hours of darkness.
The solar lights from Awanber have an 18 hour working time after needing only 6.5 hours to charge fully. Plus, they even charge properly in cloudy weather!
Additionally, these lights come with batteries and also have the provision to replace the batteries once they die out. It is relatively cost-efficient since you do not need to buy a new setup every few years.
Overall, these are amazing lights that offer great value at an affordable price, are easy to install, and will get the job done!
What Could've Been Better?
A significant drawback of these lights is that the brightness is not up to many people's expectations. Reviewers have said that it's not as bright as some of its competitors. Other than that, the lights work perfectly.
Pros
Fast charging time

Easy to install

Charges in cloudy weather as well

Affordable
Installing lights in your home doesn't mean you can only have either cute fairy lights or massive stadium lights. For those looking for efficient solar lights that also amplify your home's aesthetic, the ROSHWEY outdoor lights are perfect for you. These lights are a fantastic choice for when you want to brighten up areas along fences or pathways.
Why Did We Like It?
Straight off the bat, this tiny light sensor is like a powerhouse. It barely needs 5-6 hours to charge fully to provide illumination for double the time.
Moreover, it can be mounted to any wall or fence without any need for wiring or cables. Plus, it also has a 180-degree rotating head, which allows you to place it at optimal angles for better charging and better lighting.
Another great thing is that the light it gives out is soft yet bright. So, you have the benefits of installing a spotlight without it hurting your eyes.
Also, these lights have motion detectors. The light rests at a dim brightness and then becomes brighter if they detect any motion.
One thing worth mentioning is the design of the lights as well. They look sleek and elegant while being extremely sturdy. They will blend in with the overall look of your house and make it look even better.
What Could've Been Better?
The only complaint regarding these lights was that they do not have replaceable or rechargeable lights. Once it loses its battery, you will have to buy new lights, which is a minor inconvenience for sure!
Pros
Rotational head

No wires needed to wall mount

Unique and sleek design

Motion sensor
Cons
Non-replaceable/rechargeable batteries
If you have a barn, shed, or garage that needs some amount of light to make it more noticeable, then the TORCHSTAR lights are a fantastic product to consider. With photocell technology, these lights are going to illuminate your property without a hefty electricity bill.
Sale
Why Did We Like It?
To start with, we were impressed with the sheer power of the light.
It has a 4,200 lumen count, is more prominent in size, and has a 50,000 hours lifespan, which is 10x times more than any regular barn light. That was enough to show us that this light means business.
Moreover, it is an amazing option if you need your lights to be an elevation. The light by itself has amazing coverage, but it becomes even better when it is at a height.
Now, let's talk about installation. This particular model can only be wall-mounted, but TORCHSTAR makes it possible to mount it on a post and use a mounting arm that can be purchased separately.
Additionally, there is no requirement for extra bulbs as the LEDs in the light is sufficient.
What Could've Been Better?
While this is a great and highly recommended product for its use, there have been issues with its sensor. The sensor tends to malfunction and flicker unnecessarily. Although it's not a dealbreaker, we hope the company fixes this soon.
Pros
Long lifespan

Wide coverage

No additional bulb needed

Multiple mounting options
Cons
Sensor tends to malfunction
Ever been on a camping trip and wished you had a little more light to help get a better idea of your surroundings? Well, now you don't have to keep wishing. Our next recommendation on the light is the EMANER outdoor solar light, which is easy to carry around and install anywhere, allowing it to brighten up your surroundings efficiently.
Why Did We Like It?
The feature that caught our eye the most was the large solar panel. This solar-powered light has a 7×6 panel, which is a little more than its competitors in the market, allowing it to have a larger capacity. Moreover, these lights have a lifespan of 8 years!
The next thing that is commendable is that the solar panel and the two light panels are all rotatable. You can move it around for optimal lights and solar charging.
Additionally, these lights have motion detectors that work efficiently. The light rests at a dim power, brightens up as you come close to it, and then goes back to being dim.
The best part is that all parts for wall mounting and in-ground mounting are available with the lights, so you do not have to hunt around for extra parts. Plus, these lights weigh less than 3 pounds, making them lightweight and portable for all your outdoor activities.
What Could've Been Better?
A common drawback mentioned is that the lights don't illuminate as brightly as users had hoped. Plus, since they are lightweight, having them in the ground might do more damage if it's caught in heavy wind as opposed to when it's wall-mounted.
Pros
Lightweight and portable

Has motion sensors

Reasonably priced

Larger solar panels
Cons
It might not be bright enough
Walking in the dark can be scary and, not to mention, unsafe. That's why the next recommendation we have for you is the solar-powered light by Henang. This small, wall-mountable light is perfect for streets, parks, and other outdoor areas of your premises that need a little more light. You can count on these lights to guide you home!
Why Did We Like It?
The versatility of these solar-powered lights is what stood out for us. While most lights have 3 lighting modes, between low to high, these lights have four working modes to suit your needs.
Moreover, the four lighting modes can not only suit your needs but in certain settings can save energy by coming on only when motion is detected, allowing it to last longer.
The next fantastic feature is that these lights come with a remote control. It enables ease of usage, ensuring that you do not need to touch the lights once you have these fitted. A majority of everything you need to do can be done with the remote.
These lights are super easy to install and come with all the hardware needed. With the 8m sensor it has, you can configure these lights to brighten up the path and then dim down once you've gone by hence, saying energy.
What Could've Been Better?
As bright as these lights might shine, the only complaint is that they do not stay on through the night. If you are looking to install these in public places that need illumination through the night, this isn't the one for you.
Pros
4 different lighting modes to explore

Easy mounting with hardware available

Easy to operate with remote

Compact but powerful
Cons
It doesn't stay on through the night
Here we have the Romwish Dusk to Dawn lights that will brighten up any place it is installed at. These lights have a 2500 lumen count and will be perfect for brightening up any large space you have indoor or outdoors. It is packed with multiple essential features and will be a great addition to any space.
Why Did We Like It?
While the Romwish lights have all the essential features that make it an excellent recommendation, like motion detection and long lasting working time, the most eye catching feature was the adjustable timer.
You can adjust your lights to be on full strength for 3/6/8 hours and then have it go back to a low light mode. This will not only make the lights last longer but will also save energy.
Another great feature these lights have is that the solar panel is larger than usual and has lighting protection, ensuring that the panel will absorb energy even when the weather is cloudy or worse.
Additionally, these lights have a working time of 11 hours (on low light), a total lifespan of 50,000 hours, and come with a 5 year warranty.
What Could've Been Better?
These lights have glowing reviews stating that the lights work perfectly and brightly. However, the only drawback is the remote control. The remote does not have a great range on it, and you might have to stand right under the light to utilize its functions.
Pros
Hardware for installation included making it easy to install

Large solar panel

It stays on through the night

The strength of light can be adjusted with the timer
Cons
Remote does not have a great range
Next on the list, we have the TENKOO solar-powered street lights. Although the name is a giveaway, and these are definitely a good choice as street lights, these can also be installed in any outdoor space requiring wide light coverage. The 1,500 lumen count of these lights ensures that everything the light can touch is illuminated brightly.
Why Did We Like It?
One of the best aspects of these lights was that it has light sensors that automatically turn it on during dusk and has an intelligent motion sensor.
The lights only come on at full brightness when the motion sensor detects motion and otherwise stays at 20%, providing enough light but not wasting energy.
Another great thing is that these lights have a conversion rate of up to 20%, which is quite high compared to some of its competitors, allowing it to charge faster.
In terms of installation, it is easy to install and has all the hardware required.
Overall, the light has a simple and elegant design making it a fine choice for any premises, be it residential or commercial. Illuminating dark space while conserving energy is not a whole lot easier.
What Could've Been Better?
A significant drawback with these lights is that they do not stay on all night. Moreover, a few users have mentioned that the dim lighting at 20% is too dim and doesn't provide adequate light.
Pros
High conversion rate

Easy to install

Auto dim to save energy

Sturdy and elegant designvvv
Cons
It does not provide illumination through the night
The next recommendation we have is WERISE solar lights. Much like one we previously reviewed, these too can be used perfectly as street lights as well as for any outdoor premises like parks, swimming pools, patios, porches, etc. These lights have wide coverage and are made to withstand all sorts of weather. This one is definitely worth considering.
Why Did We Like It?
With a money-back guarantee and a 3 year warranty on the table, what's not to like?
Moreover, these lights have a smart radar that detects motion and automatically switches the light to 100% effortlessly. When there is no motion, the lights stay dim at 30% (which is more than what the TENKOO lights offer).
Other than that, these lights have a second mounting option with all the hardware available, making them easy to install and use.
Plus, there have been glowing reviews of the customer services, and who doesn't love a supportive customer care team!
Overall, these lights will provide optimal light coverage, simultaneously save energy, and have your back with the warranty available in case anything goes wrong.
What Could've Been Better?
Among the glowing reviews of how well these lights work were a few complaints regarding the motion sensor. Users have claimed that motion sensors in these lights are not as effective after a few uses.
Pros
Easy installation

Supportive customer care

Dual mounting options

Energy-saving technology
Cons
Motion sensors not as effective over time
Last on this list is the solar-powered lights by ECO-WORTHY that will surely be by your side for a long time. These sleek looking lights with massive solar panels are the perfect choice to illuminate basketball courts, gardens, backyards, swimming pools, and many other such outdoor areas.
Why Did We Like It?
The solar panel on this light is hard to miss, and that's what stood out for us.
The 14×10 solar panel allows more energy to be absorbed and used for a longer time. ECO-WORTHY says this light can be charged for one day and used for four. Plus, the lights also have intelligent switching. This means that it stays in its brightest setting for 4 hours, after which it dims out to save energy.
Moreover, the light has a 96-hour lifespan, which is a lot more than most of its competitors, and will last you for a very long time.
Additionally, the light provides ample brightness that won't hurt your eyes and also has wider coverage. The higher you mount it, the better it is.
Speaking of mounting, the lights are easy to install with minimal hardware and effort required, and everything you need is already included with these lights.
What Could've Been Better?
There were very little to no complaints regarding these lights. However, it is essential to remember that these lights do not have a remote control or come with any warranty.
Pros
It stays on through the night

Automatically dims after 4 hours to save energy

Ample lighting with wide coverage

Easy to install

Sturdy and long-lasting
Cons
No remote control

No warranty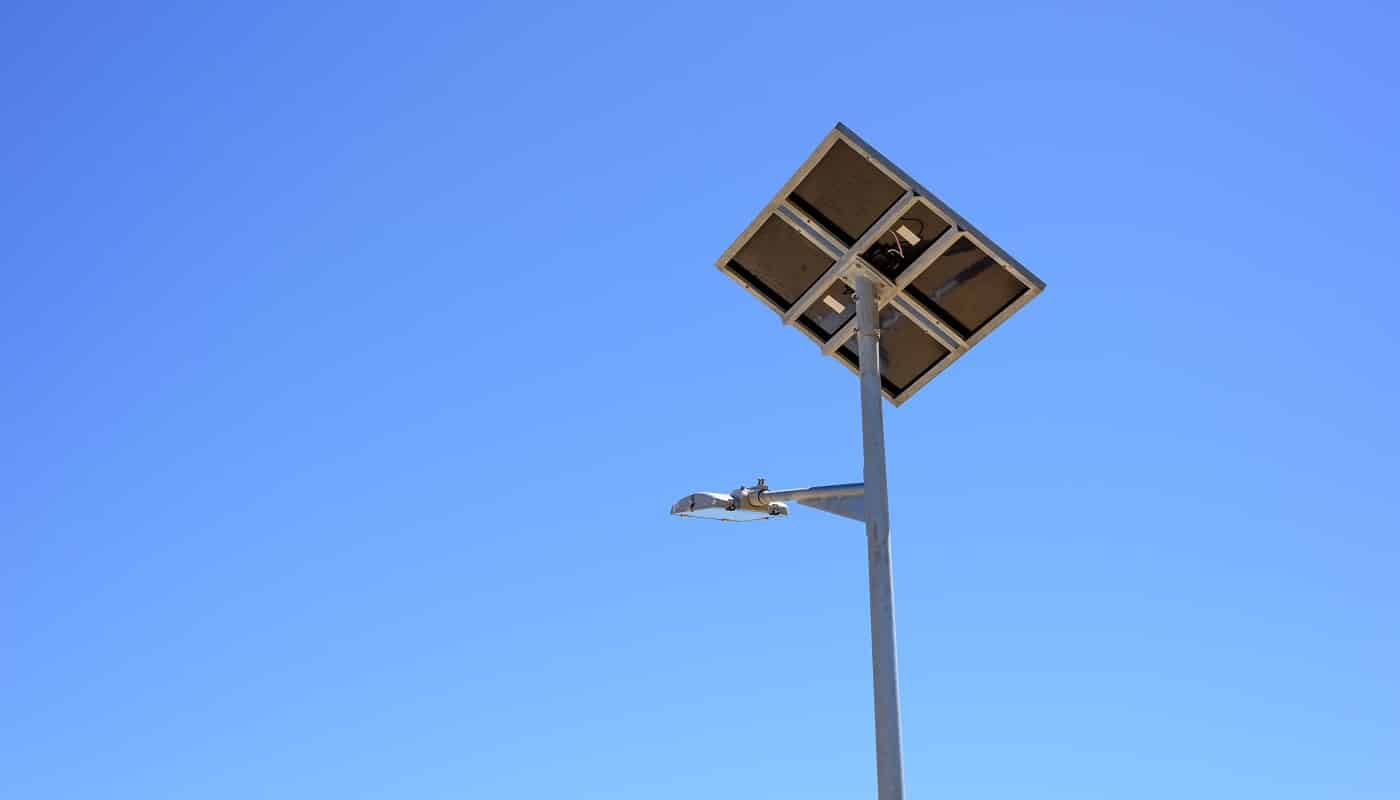 Solar-Powered Dusk to Dawn Light Buyer's Guide
Now, we know providing you with 13 of the best rated solar-powered dusk to dawn lights might not help you come to a decision any quicker. With similar features and specifications, it might be challenging to ascertain which one is perfect for you and your home.
Understandably, you would like to purchase a light that provides ample illumination and can keep your family and home safe. But, there is so much more that goes into figuring out which light is ideal for your requirements. And to help with that, we have curated this buying guide.
Below are some of the crucial features you must keep in mind while looking for the perfect solar-powered lights.
Let's see what these features are, shall we?
Type
The first thing to keep in mind when looking for solar-powered lights is to understand where you want them to determine the type you need to get.
If you are looking for a dusk to dawn light to shed some light on the door or maybe the driveway, then it is better if you go for a spotlight.
But if you stay on a dark road or need illumination on a large part of your garden or backyard, then getting a floodlight or solar-powered street lights are a better option.
Brightness
This one is more or less linked to the type of light you are getting for yourself. If you need a bright spotlight or floodlight for brightening up a small area, keep a lookout for lights between the lumen count of 1,000-1,500.
Needless to say, a wider area means a higher lumen count. Some people have solar-powered lights to give their space a warm aesthetic, and those lights have a lumen count between 50-500.
So, as mentioned, the brightness depends on the type.
Motion Sensors
Having motion sensors is more of a special feature to have in your lights. Not all the lights have them, but it surely helps conserve energy and add a layer of security to your home. If the solar lights are for residential areas, then having a strong motion sensor with a good radar definitely helps.
Durability
This is one of the most important factors to keep in mind. If you stay in a place with unpredictable weather, you cannot afford to have lights that cannot withstand whatever comes their way.
All the lights mentioned in this review are nothing less than IP65, which means it is heat, cold, and frost resistant. Any solar light you consider buying for your residential or commercial property should not be less than that.
Installation
Having a long and tedious installation process can be off-putting. That is why you need to ensure that the lights you purchase can be easily wall or pole mounted with minimal hardware. If you are buying floodlights with cables, ensure that the cable is long enough and as durable as the panels.
Charging Time
It is understandable if your mind is fixated on a solar-powered light that takes less than 4 hours to charge fully. Who likes to wait more than 8-9 hours for anything to charge. However, faster charging might also mean fast discharging.
It is difficult to hit a sweet spot when it comes to the charging aspect of solar-powered lights. So, it is essential to keep in mind what is more important between faster charging and longer working time.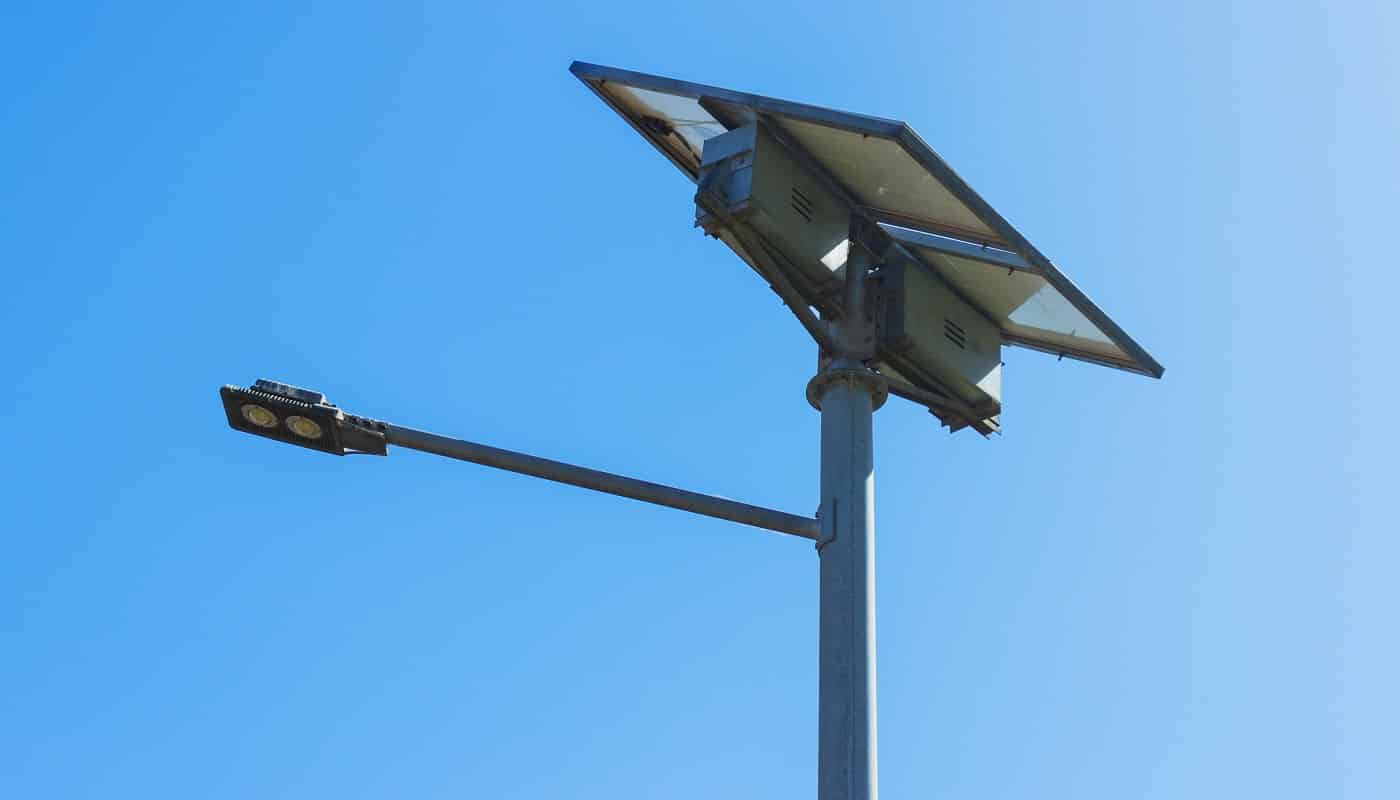 Verdict
This brings us to the end of our comprehensive guide of the 13 best solar-powered dusk to dawn lights.
We sincerely hope that we could shed some light on the topic (see what we did there!) and help you come to a conclusive decision.
Let's quickly go over some of the top recommendations again. If you are looking to brighten some spaces outside like a basketball court or a swimming area, then both the ECO-WORTHY and the WERISE lights are fantastic.
However, if you are looking at smaller lights for your home and backyard, then the products by JACKYLED, Richarm, and TORCHSTAR are worth considering.
And with that, we bid adieu to you. Until next time!
Related Articles
13 Best Solar Atomic Watches Right Now
11 Best Rated Solar Powered Shed Light | Buyer's Guide
10 Brightest Solar Spot Lights
11 Best Solar Atomic Watches Right Now
11 Best Solar Battery Chargers & Maintainers
13 Best Solar Electric Fence Chargers
13 Best Solar Powered Birdbath Fountain & Pump
11 Best Solar Powered Bluetooth Speakers
13 Best Solar Powered Motion Security Lights
9 Best Solar Address Signs & Plaques
7 Best Solar Powered Christmas Laser Lights
Why Are My Solar Lights Not Working? [Answers & Solutions]
13 Best Solar String Lights for Sustainable Designs
9 Best Solar Generators for Camping & Home Use
10 Best Solar Powered Shed Lights
13 Best Solar Pool Covers Reviews  
11 High Output Solar Spot Lights [Buyer's Guide]
11 Best Outdoor String Lights [Reviews & Buyer's Guide]