Disclaimer | This article may contain affiliate links, this means that at no cost to you, we may receive a small commission for qualifying purchases.
One of the key elements to making eye-catching art projects is having good quality supplies and equipment that enhances their beauty.
And as we grow older, we realize what an important role a high-quality printer plays in all this. Be it a kids' summer project, the first order of any art-based business or just regular document printing in the office, it is needed at every stage. This is why it is essential to get a good quality printer that can cater to every need. 
But that brings us to the two big questions – what makes a printer "high quality" and which ones are worth considering? Well, to answer both the questions, we have created this comprehensive review of the 13 best printers for screen printing followed by a buyer's guide.
So, without further ado, let's get right to it!
Best Printer For Screen Printing Transparencies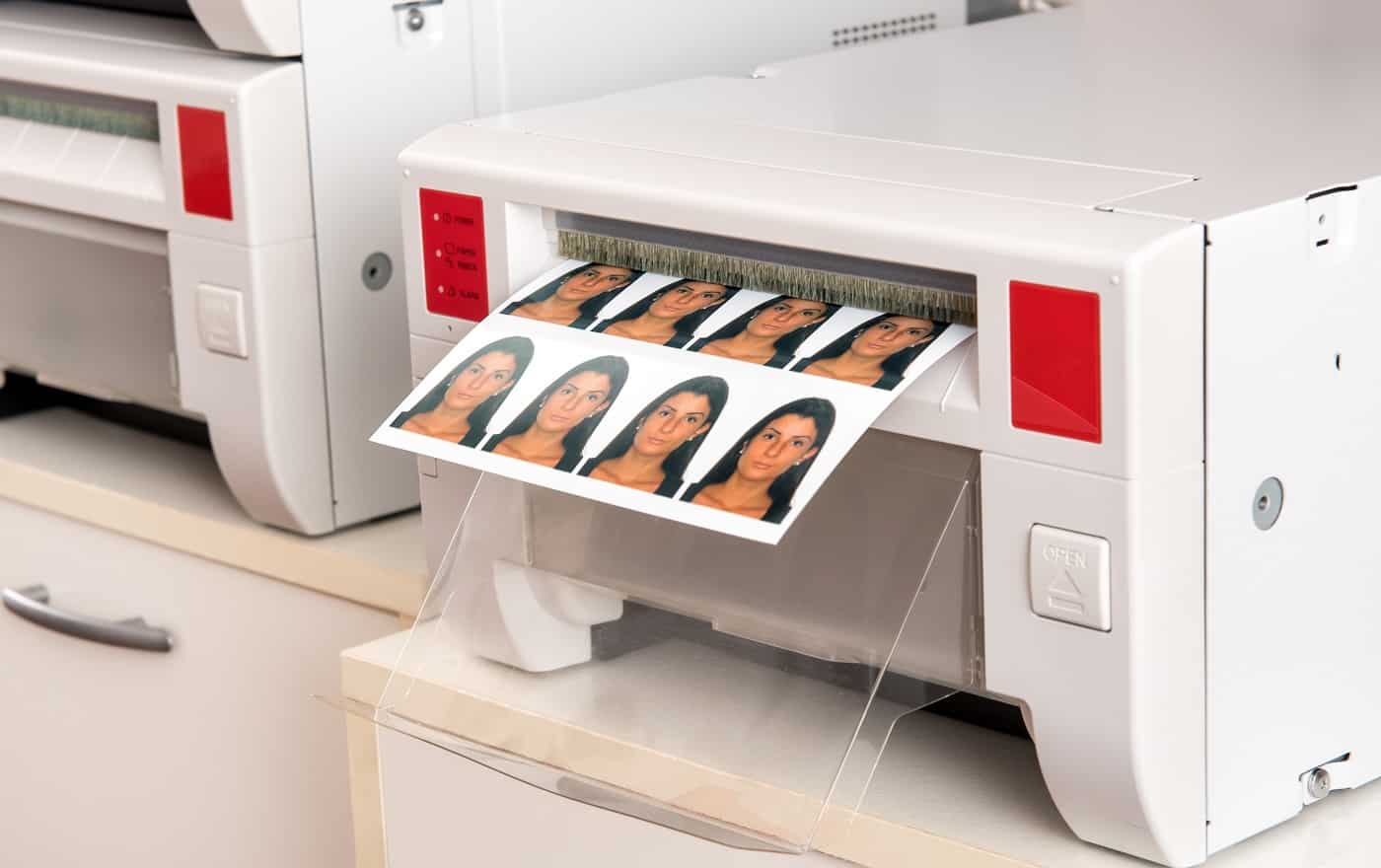 If you're looking for a printer that doesn't make you stand around for hours for just one or two pages, then check this one out. This HP printer is a sleek and modern-looking device that is ideal for the office or any professional space. Let's have a look at some of its features.
Why Did We Like It?
Straight off the bat, we found it to be quite convenient as it can perform multiple functions. Not only can it efficiently print but also scan, fax and copy. The printer has an input tray that can hold 250 sheets, so you will not have to worry about putting in a new set of papers for a while. 
Its versatility does not stop at the functions but also extends to sheet size. It can print on sizes varying from 3 x 5 inches to 11 x 17 inches, catering to most home and office requirements. But that's not all; it has very fast printing speeds and can print 18 pages per minute in color and 22 pages per minute in black. 
Not only does the printer have a display screen for easy operation, but also a smart app that can be used to control the printer. And, it comes with a one-year hardware warranty, so your investment is as safe as can be.
What Could've Been Better?
It is an excellent printer to consider when looking for a device that prints fast and efficiently. However, the one thing to be wary about is that the color prints don't always stand out as the printer dulls some of the brighter colors.
Pros
Multi-functional

Can print in various sizes

Lightning-fast printing speed

Easy to operate
Another option worth considering, if you are looking for fast and high-quality prints, is this one by Canon. The PIXMA iX6820 printer may look like a compact thing, but it has a lot of unique features. This sleek device will not only help you print any document but will also help manage those prints.
Why Did We Like It?
One of the first things that caught our eye was the design of the printer. It is elegant with a glossy black finish which is perfect for personal and professional settings. It is the ideal professional printer since it can print on different sized papers ranging from 4 x 6 inches to 11 x 17 inches.
Additionally, the quality is top-notch as it provides a 9600 x 2400 color dpi that is perfect if you want clear, rich and vibrant looking documents and photos. It also has high-speed printing and can print 10.4 images per minute in color and 14.5 images per minute in black. 
Moreover, it has five individual color tanks, making it easier to replace only the ones that are empty. PIXMA comes with a software called My Image Garden, compatible with both iOS and Android. It helps manage the printer by organizing your favorite photos, filter, and printing options by clubbing them in one place.
What Could've Been Better?
This printer has an ethernet port to enable faster connectivity and printing. However, the only issue here is that it does not come with an ethernet cable. Without a proper display or an ethernet cable, connecting it to the internet and operating it can be challenging.
Pros
Can print 13 x 19 inch presentation charts

Quiet operation

High-quality resolution

Software compatible with most operating systems
Cons
Challenging to connect to the internet
Next on the list is this heavy-duty printer by Epson. The WorkForce WF-7710 has been made keeping in mind the need for precise and high-quality printing in any business. It is also multi-functional and can enhance productivity in any workspace. Read on to see what else it has to offer.
Why Did We Like It?
If you need to print, fax and scan a lot, going to a print shop every time can be tiresome. This is where the Epson WorkForce WF-7710 comes in handy as it is multi-functional. It can provide print shop quality prints and efficiently fax and scan multiple pages, thanks to the 35-page auto document feeder. 
We were pretty impressed that it also has automatic two-sided printing. Not only does this save time but also paper. Moreover, it only consumes 80% energy as opposed to other laser printers. It's also great for businesses that need wide format printing as it is compatible with sheets up to 13 x 19 inches in size.
Apart from a 250 sheet tray capacity, it also has a rear tray for specialty papers like photo paper or envelopes. The printer is also quite easy to operate, thanks to the 4.3 inch colored display screen. 
What Could've Been Better?
This printer is highly recommended for not just professional but personal use as well. It is worth noting that the instructions are difficult to understand, and setting up can be challenging. However, this can be taken care of by Epson's responsive customer support team.
Pros
Can handle a high volume of papers

Prints on both sides

Energy saving

Convenient 4.3 inch display screen
It's no secret that Canon has a range of high-quality products, and this printer is no exception. The PIXMA TS9520 is a versatile device made for home and office use that can offer high-quality color prints. It is a fast printer with a ton of convenient features.
Why Did We Like It?
One of the best things about modern technology is the ability to connect various devices for enhanced efficiency. We found it quite convenient that not only can this Canon printer be used using any smartphone or tablet, but it can also be connected to an Alexa. Plus, there is a built-in SD card slot for any stored memories that need printing.
Now, coming to the printer itself, it is much like the other Canon printer on this list. It is easy to set up and even easier to use, thanks to the 4.3 inch LCD screen. It is impressive that it supports most photo paper types like gloss, matte, semi-gloss, etc. Plus, you can also print on discs with it.
As we mentioned, this is a versatile device and that shows in size compatibility as well. You can use it to print tiny 3.5 x 3.5 inch photos or a massive 11 x 17 inch poster; the choice is yours.
What Could've Been Better?
Overall, in terms of functionality, there is nothing wrong with the printer. It produces high-quality prints in great color. The only issue is that the auto-feed feature tends to malfunction after a few months and feeds the document off-center, causing the print to be crooked. 
Pros
Supports all types of photo paper

Easy to understand LCD screen

Memory card reader

Can be used for disc printing and labeling
Cons
Auto feed tends to malfunction
Next on this list is another officejet printer by HP. This one is a bit of an upgrade from the other OfficeJet printers since it's smaller but more efficient. Printing with high-quality color is a given, but this printer has features that help save time and organize documents better.
Why Did We Like It?
Despite the advancements of tech these days, it takes one lousy wifi day to spoil everything. This is why we appreciate the self-healing wifi feature. What it does is that it detects if the wifi is acting up and automatically troubleshoots to repair the connection. It has a three-stage process that helps maintain a stable connection.
In addition to that, the device is password protected and has essential security features like encryption for enhanced document and information protection. We also liked the smart tasks feature that allows you to create shortcuts for recurring tasks like copying or scanning. Plus, it can help organize, search, create and digitize documents as well.
You will appreciate the photo quality, especially on photo paper, as the colors look vibrant and the detailing is excellent. The printer also features automatic two-sided printing and a 35-page auto document feeder.
What Could've Been Better?
This is an excellent all-in-one printer that everyone must consider. While there wasn't any wrong with it, the screen was much smaller. Similar products in the market have a screen size of 4 inches minimum, but this is only 2.5 inches.
Pros
Can set shortcuts for repetitive tasks

Easy to operate

Ample security features to protect information

Compact
Cons
Screen is smaller than other printers
Since we are on the subject of all-in-one printers, why leave out the HP Envy which is just as good. Much like the previous HP printer, this caters to all types of art requirements – personal or professional. Let's have a look at why this is unique.
Why Did We Like It?
Connectivity has been given priority in this printer, just like with the officejet pro 9015. After all, what's the point of having a printer this good if it doesn't connect to other devices. The ENVY Photo-6222 has dual-band wifi and Bluetooth that guarantees top-notch connection and faster response times.
Setting up this printer is a breeze and, thanks to the HP smart app, printing essential documents is just a few clicks away. Plus, it offers high-quality and vibrant prints without causing any disturbance in the house. It also has a separate tray to keep photo paper in.
If you are a DIY enthusiast or have an art-based business, this one's ideal for you as it comes in a bundle with multiple accessories. Other than the printer and cartridges, it includes two top-rated software, 12 iron-on transfers, and 12 sheets of photo paper, all at a reasonable price.
What Could've Been Better?
The thing with technology is that it's constantly growing, and tech-heavy devices need to keep up. That is precisely the problem with this printer. While it works well, it tends to disconnect from whatever device it's connected to (PC, tablet, etc.) and has to be updated frequently.
Pros
Includes multiple accessories

Vibrant prints

Automatic two-sided printing

One year hardware warranty
Cons
Disconnects from device frequently
The Epson ET 2750 is a superb printer to consider for people who need an all-in-one printer for professional requirements. Available in two colors, it has a sturdy and simple design that blends into any home office or commercial office space. Now, let's move on to some of its interesting features.
Why Did We Like It?
A common complaint people have when it comes to printers is the amount of money spent on cartridges for refilling. Thankfully, that issue is now resolved because of Epson's cartridge-free printer. It comes with two years worth of ink that is filled in conveniently designed bottles. Plus, the bottle has an auto-start and stop feature for easy filling.
Additionally, the box has enough ink to print 6500 pages in black and 5200 pages in color. The printer also has automatic two-sided printing eliminating the need for more paper. Together, these features ensure the printing process isn't time-consuming, expensive and good for the environment. 
Connectivity is excellent with this printer as well. It can be operated through the HP smart app and Alexa if you wish to have voice-activated printing. Plus, it has a built-in slot for a memory card.
What Could've Been Better?
This is a very efficient printer, especially if you have a fair share of printing to do regularly. However, it is worth noting that the printer can be a little bit louder than most of its competitors but it is tolerable. Other than that, it works great!
Pros
Cost-efficient

Refillable ink tanks

Comes with two years worth of ink

Excellent connectivity to apps and Wi-Fi
Next on this list is the Canon PIXMA TS5120 printer. So far, most of the all-in-one printers are more suited to professional needs; however, this one is great for personal use as well. Whether you need it for your art homework or your next DIY project, it can cater to every need.
Why Did We Like It?
Rushing to a print shop or relying on the office printer every time you need something minor printed can be exhausting. This is why it is crucial to have a good quality printer at home. The Canon PIXMA TS5120 is an excellent choice to consider as it is compact, user-friendly, and can effortlessly print documents, tickets, forms, etc. 
The device has two paper trays – front and rear – that can hold 100 papers each. Plus, the automatic two-sided print feature ensures less paper is used, reducing extra costs on paper by 50%. The printer can be operated using the Canon app on your phone or directly using wifi or ethernet. 
We also found it interesting that the device has a document removal reminder. This ensures that the original document is not left behind when making a copy.
What Could've Been Better?
This is a highly recommended printer that caters to low volume printing at home. However, the only issue is that the ink cartridges are pretty small and get over quite fast. Moreover, some users have also mentioned that it is not a quiet device.
Pros
Front and rear tray

Automatic two-sided print

Easy to set up

Great print quality
Another highly recommended printer in the OfficeJet series is the HP OfficeJet Pro 8025. It is considered as a better and upgraded version of the OfficeJet Pro 6968 as it has enhanced efficiency and increases productivity. Even the print quality is a tad better than its predecessor. Let's explore some more of its features.
Sale
Why Did We Like It?
This new and improved Officejet Pro printer can print 20 pages in a minute and is overall 14% smaller in size, what's not to like? After all, it is fast, efficient, and does not take up a lot of space. Additionally, it has self-healing wifi which troubleshoots automatically if there is any issue and reconnects the printer.
What's even better is that you don't have to be around the printer to use it. Thanks to the HP smart app, you can have anything printed without physically being in front of the printer. Another great thing is that it has a 225 sheet input tray with an automated document feeder, so all you need to do is give the command.
It is also incredibly safe as it has security features like password protection, encryption, etc., to keep all documents safe. The best part is that it has a sustainable design as it is made with recycled plastic and old electronics.
What Could've Been Better?
The only major downside of this printer is that the ink cartridges get over too soon and are expensive to buy. And since HP printers are only compatible with the cartridges it manufacturers, it leaves the users no choice but to invest in it.
Pros
High capacity input tray

Remote printing, scanning, and copy through the app

Self-healing Wi-Fi

Documents remain protected
Cons
Ink cartridge too small and expensive
For anyone looking for a printer that can tackle heavy volumes, this is definitely one to consider. The Canon Pixma Pro-100 can produce high-quality professional prints at an affordable price. With this by your side, you can print photos exactly as you capture them. Now, time for some more exciting features.
Why Did We Like It?
One of the first things that stood out for us was the ink cartridges. We were impressed that it comes with eight cartridges, out of which three are for black and white printing. The three for B/W include black, white, and gray, which enhance the print tremendously. Moreover, it can handle printing on any size, including 13 x 19 inch papers and CD's.
Another great feature is the dual (front and back) feeders in the printer. The rear feeder is quite beneficial since it requires manual feeding and can be beneficial for thick paper that might not go through easily, and jam the front feeder. Photos in cameras and camcorders can also be sent for printing directly. 
In a nutshell, the printer can be a great addition to any home. Not only does it offer high-resolution prints but also fast printing speeds.
What Could've Been Better?
One major issue with the printer is that it does not have a very long life span. Moreover, some users have also complained about the power cord being too loose. It is inconvenient as it leads to wasting time trying to find the perfect angle to use it in.
Pros
Individual cartridges for ink

Can print on CD/DVD

High-resolution printing

Can be connected to PC for fast data transfers
Having a slow printer in the office puts a hold on a lot of essential tasks. This is why the Epson Expression XP-15000 is here for fast and high-quality printing. It can effortlessly cater to office printing requirements and also increase productivity. Plus, it has a sleek design that easily blends with all office interiors.
Why Did We Like It?
If your office is small and you need compact office essentials, look no further. One of the reasons this Epson printer is quite popular is because it is 30% smaller than its predecessor and can easily fit on any desk. Despite its compact frame, it is a wide format printer and can print on sheets sized up to 13 x 19 inches.
We were also impressed by the six ink cartridges included with the printer that offer high-quality color and black and white prints. Plus, it has a 50 sheet rear tray that can support and accommodate all types of paper and a 200 sheet front tray. The automatic two-sided printing feature ensures more printing on less paper.
As we mentioned, this is a fast device. The printing time is as fast as 27 seconds for smaller-sized prints. It's effortless to use as it connects to all smart devices and also offers an ethernet connection.
What Could've Been Better?
The only major downside to this printer is that it has a manual interface with a small screen. Although commands can be given through a phone or tablet, having a digital interface with a bigger screen is more convenient. Plus, the text on the screen is a bit hard to read. 
Pros
Compact frame

Prints in 27 seconds

High-quality colors

Easy to connect to Wi-Fi

Can print on 13 x 19 inch sheets
Cons
Manual interface

Small screen
Another great printer ideal for home or small office use is the Epson workforce WF-7210. It offers high-quality prints, all from the comfort of your office. It is a wide format printer that can handle precise printing on most sheet sizes without taking up a lot of your time.
Why Did We Like It?
One of the first things that stood out for us was how economical this printer was. It consumes 80% less power than most other laser printers, which is a massive benefit as it keeps the bills low. Moreover, it offers rapid printing and high-quality graphics without the added headache of high print-shop costs.
It also increases productivity in the office with several unique features. The printer has two trays in the front that can hold 125 sheets each and a rear tray for specialty paper. Additionally, it has automatic two-sided printing that will save time and money in the process. 
With this Epson printer, you won't have to go to great lengths to monitor ink usage. It has a dash replenishment feature that tracks ink usage and automatically places an order for more if it's running low.
What Could've Been Better?
If you're looking for a compact printer, this is not it. One of the most consistent complaints with this printer is that it's bulky and takes up a lot of space. Moreover, the LCD is only 2.2 inches which can be a bit hard to read for some. 
Pros
Auto order ink when running low

Economical

Two trays in the front and one in the back

Wireless printing via Wi-Fi and NFC
Finally, we have the Epson Stylus C88+, which is the ideal all-around printer for anyone. It can cater to office-level printing requirements as well as low volume printing for DIY's and school projects. Moreover, it offers high-speed printing with even higher color quality to make every photo and document stand out.
Why Did We Like It?
The most impressive feature of this printer was the number of paper types it can support. From plain to matte to gloss and even envelopes, the Epson Stylus can print on pretty much everything, and this is just the tip of the iceberg. 
Additionally, you won't have to wait for your document for hours. This printer has a print speed of 23 ppm for black and 14 ppm for color. And, the quality of the color is supreme, thanks to the DURABrite Ultra pigment ink. That's not all; the ink is resistant to smudging, fading, and water. You can expect only the best quality with Epson Stylus C88+.
Overall, it is an excellent printer to have at home and in the office. It also has a USB and parallel port for wired connectivity and is compatible with all windows and mac systems. The printer has individual ink cartridges that make it easier to replace the one that is less without touching the others.
What Could've Been Better?
We were surprised to find that this is not a wireless printer and needs to be connected via USB or parallel port. Plus, it does not copy or scan documents. Other than that, it works perfectly for printing on any paper type.
Pros
Supports multiple paper types

120 sheet input tray

Smudge and fade-proof ink

Rapid printing time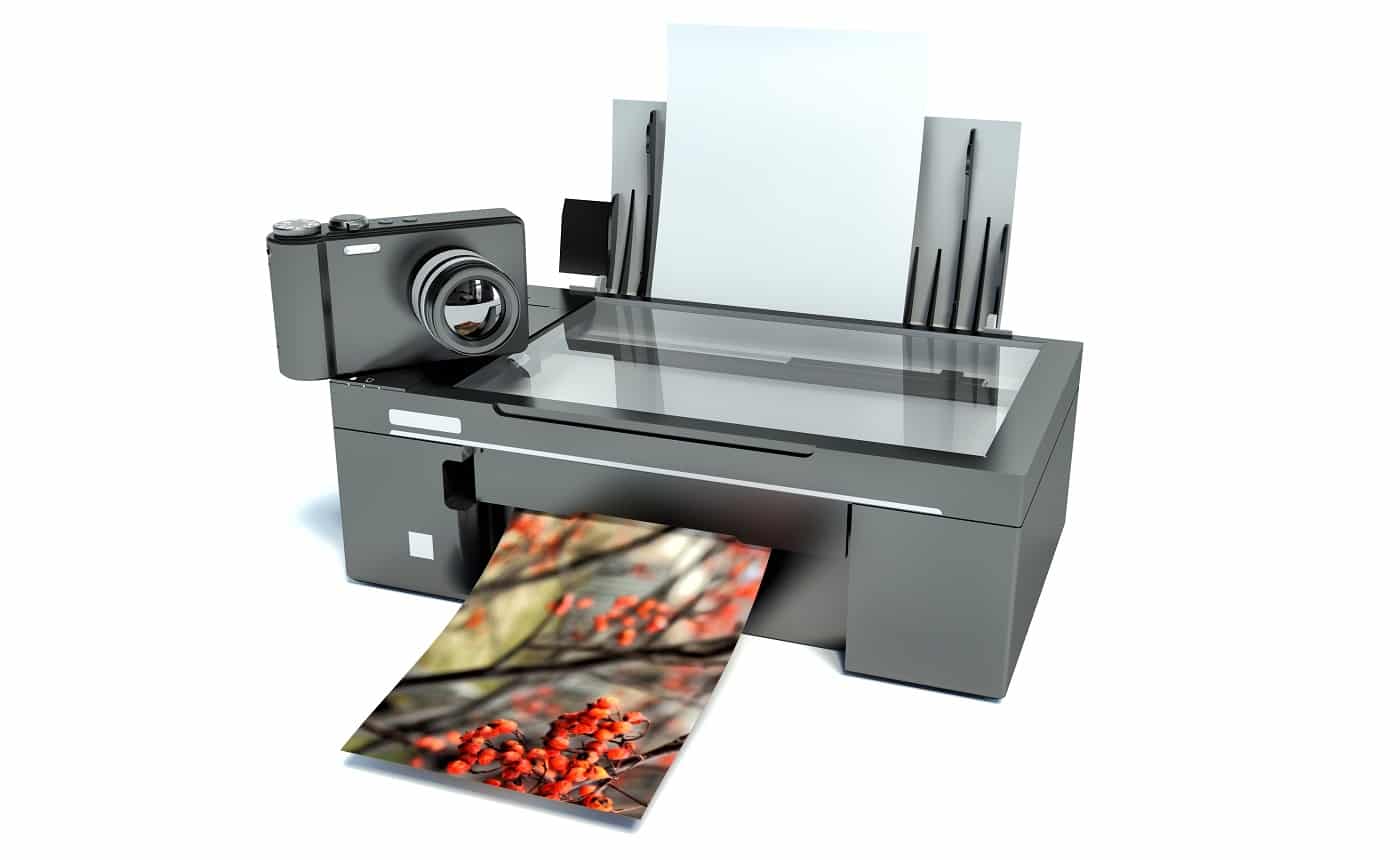 Screen Printing Transparencies Printer Buyer's Guide
After reading about 13 printers, you must be wondering what got us here. It can be a bit confusing since printers can have a ton of hard-to-follow features. However, there are a few features that are considered as the deciding factors. 
To help you understand what factors we considered when picking these 13 printers, we have put together this buying guide. Hopefully, this will be eye-opening and will help you decide which printer is ideal for your needs.
Speed
The first thing to look at is the printing speed. Home or office, no matter where you are, having a slow printer can make life difficult. It would be best to look at nothing less than 23 ppm for monochrome printing and 14 ppm for color printing for the office. This is usually found in high-end printers and is also ideal for heavy print volumes.
For home office or personal use, anything between 10-20 ppm for monochrome and color is absolutely fine. This is because there is not much of a rush at home to print, but it still helps to have a fast printer.
Sheet Capacity
After having bought a gorgeous printer, the last thing you need is to keep walking up to it to add more sheets. It helps to have a printer that can hold 150 sheets at the very least so that large volumes of documents can be printed. When it comes to office use, the larger the sheet capacity, the better.  
For most home printers, the ideal capacity is around 150-200 sheets. Whereas, in the case of office printers, a minimum sheet capacity of about 250 is a must. This can even go up based on the print volume. 
Supported Media
This is another very important aspect, especially if you might need to print on various paper types. There are times when plain white paper might not be enough, and there might be a need for gloss paper or matte paper. In the office, you may even need something printed on paper that has a different format altogether, like legal documents or even envelopes.
For this purpose, it's best to invest in a printer that can support multiple media types, so you don't have to rush to a print shop every second day. 
Quality
It goes without saying that all the features mentioned above will be of no use if the print quality is not superior. 
When looking for the ideal printer, make sure that the monochrome prints are clear and bold. For color prints, the ink needs to stand out and be vibrant. If the ink has additional qualities like smudge and water resistance, that makes it more beneficial.
Connectivity
With advancing technology, wired printers have become a thing of the past. While there are a ton of wired printers that are highly efficient, people do prefer wireless printers. It's even better if it can operate both ways.
Thus, many brands have now added more features for better connection like Wi-Fi, NFC alongside USB, and ethernet. Moreover, these printers are usually accompanied by an app that allows you to print documents without moving an inch. 
Additional Functions
Having a high-quality printer at home or in the office is very beneficial, but what about scanning? If you do not have the time or energy to head to a print shop, the chances are that running to a shop to scan documents won't be possible either. 
Thankfully, a lot of the high-quality printers nowadays also have scan, copy and fax features. So you can have any number of documents scanned or faxed in the comfort of your office and without having to spend an extra dime.
Another very useful feature to have in any printer is automatic two-sided printing. While this feature is available in manual settings as well, it is a lot less time-consuming if the printer automatically prints on both sides. Not only time, but it can also help bring costs down and is a lot better for the environment.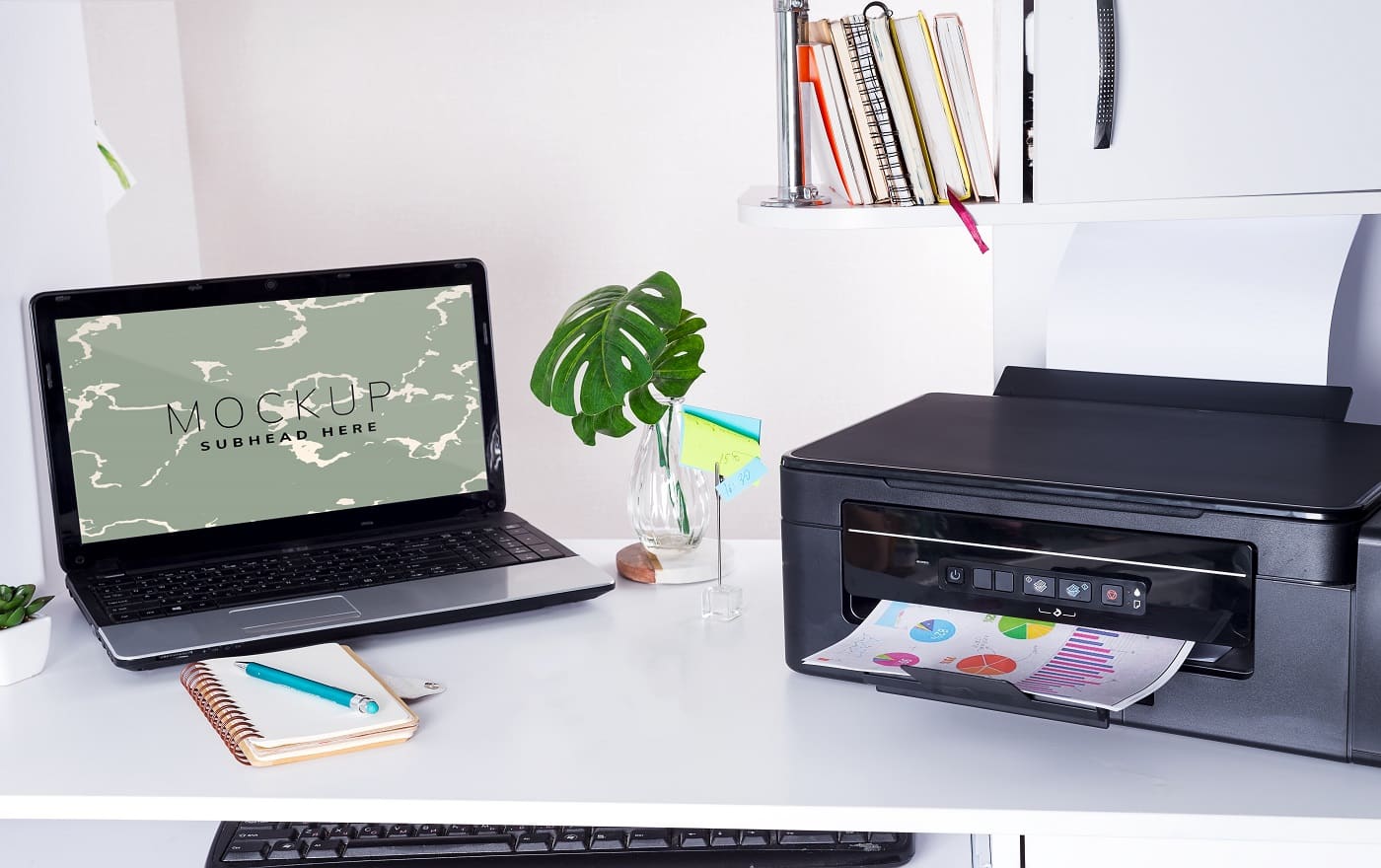 Verdict
With this, we finally come to the end of our review on the 13 best printers for screen printing transparencies. Each of these is packed with unique features, and we are sure at least one (if not many) can cater to your needs.
That being said, we may have bombarded you with a lot of information that might be challenging to take in all at once. So, allow us to mention some of our favorites. For those who are looking for a high-quality printer with precise image printing, we recommend the Canon PIXMA iX6820.
However, if you are looking for something a bit more advanced, we suggest trying the HP OfficeJet Pro-7740 or the Epson Workforce WF-7710. Both of these are ideal for low-medium volumes of printing in the office and at home.
On that note, we shall say goodbye, but we will be back soon with more reviews and guides.
Until next time!
Related Articles
13 Best Printer For Screen Printing Transparencies [Buyer's Guide]
8 Best Laser And Inkjet Printers For Envelopes
5 Best Printers for Heat Transfers 
5 Best Printers for Art Prints and Artists Today
The Best A1 Printer Plotters | Best 24" Printers Reviewed
10 Best Printers for Giclee Prints & Archival Prints
Simply the Best 11×17 Printers for Architects
The Best A2 Photo Printer Today | Epson P800 vs Canon Pro 1000
4 of the Best Large Format Printers for Photographers Today
The 3 Best 4×6 Printers for Studio Use Right Now
Learn How To Print On Plastic Bags
How To Effectively Separate Colors For Screen Printing
9 Best Printers For Heat Transfer
11 Best Printers For Cardstock
5 Best Screen Printing Machine
5 Best Screen Printing Machine