Do you have an old worn-out red wall in the house that you have been dreading to paint over?
While red can be a bold, yet classic paint color for your wall, it has also proved itself to be quite a nightmare to paint over. This is because red paint usually contains extra pigments that provide it a rich and vibrant finish. These pigments make this color extra difficult to paint over, ultimately leading it to bleed through lighter paint shades applied on your wall.
Fortunately, there are lots of high-quality primers available in the market that can provide the coverage requirements to paint over your red wall with ease. The trick, however, lies in identifying the brand of primer that will give the quality and finish you seek.
And that's where we come in! In this guide, we have reviewed the 7 best primers that will make painting over your red wall a breeze.
So, what are we waiting for? Let's get right to it!
Top Primers For Covering Red Paint
IMAGE
PRODUCT
DETAILS

Our Top Pick

Our Top Pick

KILZ 2 20941

Latex water-based primer in white color
Available in 1-gallon volume
Dries to touch in 30-minutes, can be recoated in 1-hour

VIEW LATEST PRICE →

Rust-Oleum 286258

Dries in 30-minutes and can be recoated in 1-hour
Water-based formulation
Available in 31.5 oz size

VIEW LATEST PRICE →

KILZ L200201

Water-based primer
Available in 1-gallon volume
Dries to touch in 30-minutes, can be recoated in 1-hour

VIEW LATEST PRICE →

PRESTIGE SW7029-PCM

Available in a 1-gallon can
100% Acrylic Latex paint and primer in grey color
Has a 4 hour drying time

VIEW LATEST PRICE →

INSL-X SXA11009A-01

Available in 1-gallon as well as 1-quart volume
Water-borne bonding primer with a flat/matte finish
Dry time of about 3-4 hours

VIEW LATEST PRICE →

Rust-Oleum 271009

Available in a 1-quart can
Water-based formulation
Dries in 45 minutes

VIEW LATEST PRICE →

Rust-Oleum 260925

Water-based formulation
Available in a 1-quart volume
Dries in 30-minutes and can be recoated in 2-hours

VIEW LATEST PRICE →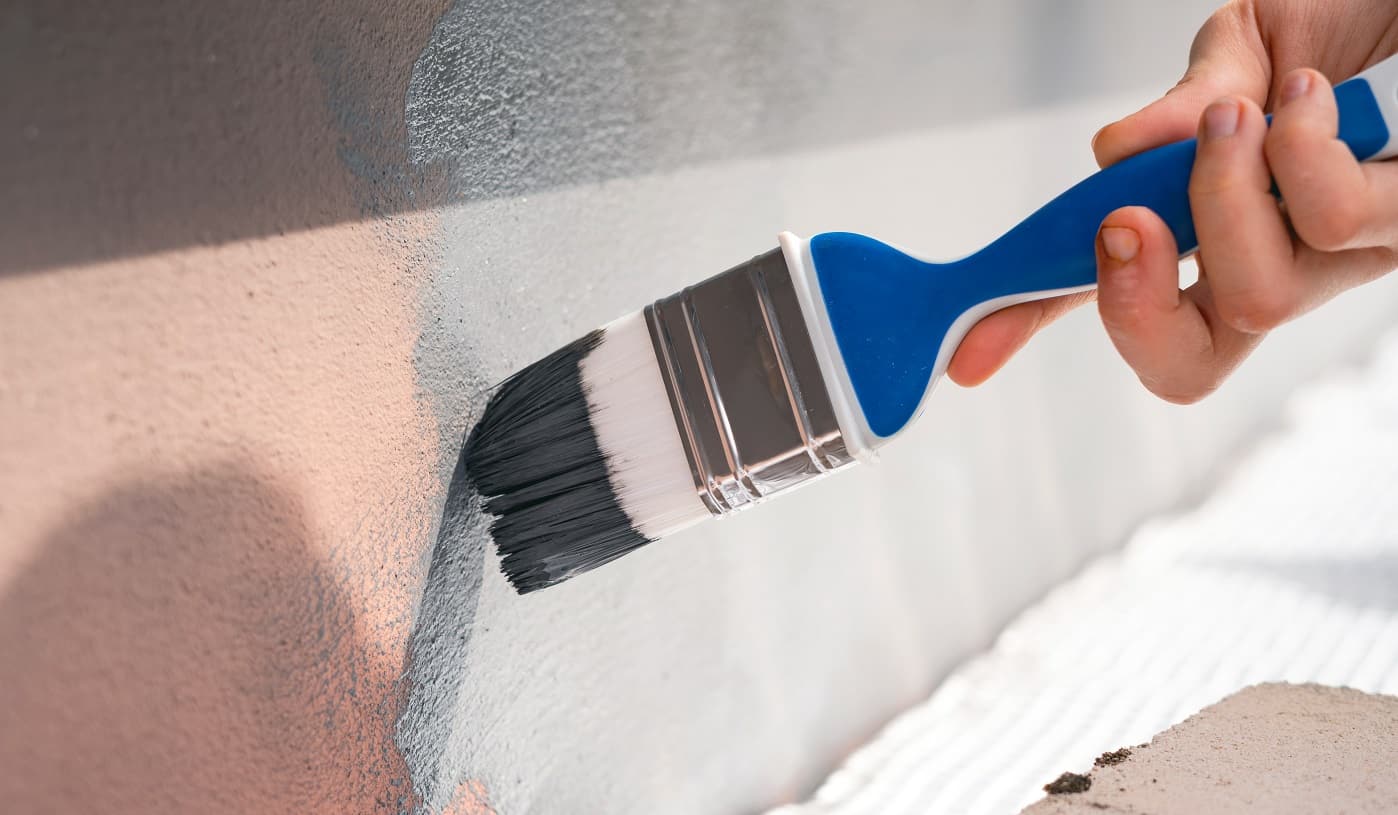 First up on this guide, we have the KILZ-2 primer in model number 20941. KILZ, as you may already know, is a popular and well-established brand in the home improvement field. For 40 years now, this company has been manufacturing premium quality paints and primers at incredibly affordable prices, making it one of the top primer brands in the USA.
Sale
Why Did We Like It?
KILZ has developed a multi-purpose latex primer that can cover an impressive 300-400 square feet of area per gallon of this product. The powerful formulation of this primer enables it to hide mild to moderate stains while also making it mildew resistant and an effective sealer of porous surfaces. What's more, the latex in its composition makes this primer ideal to efficiently hide previous colors with minimum paint wastage.
As mentioned in the specifications, this is a water-based primer and is hence very easy to clean with just soap and water. Once applied, this primer only takes half an hour to dry to touch and can be used to recoat the surface as soon as 1 hour after application.
The shiny finish, high adhesive quality, and low-odor formulation of this primer have made it extremely popular among customers for both indoor as well as outdoor projects. It can also be effectively applied with a roller, brush, and spray, thereby giving its users the option to use the application method they are most comfortable with.
What Could've Been Better?
Most consumers agree that this is one of the best primers available in the market today. However, some have complained that their primer was bust and leaking when it arrived due to negligent and faulty shipping procedures. Hence, the packaging and shipping of this primer need to be improved.
Pros
Budget-friendly

Easy to clean and convenient to apply

Mildew resistant

Versatile application methods
Rust-Oleum has been one of the leading and most highly recommended manufacturers of paints and primers in the USA. Their superior formulation and high user ratings have continued to set them apart from the rest of their competitors time and time again. Hence, it's no surprise a primer from their range is one of our top recommendations today.
Sale
Why Did We Like It?
This product is a water-based primer that works effectively on a multitude of materials and textures such as glossy, metal, wood, and other difficult-to-paint surfaces. The primer itself is gray in color and hence works wonders when applied under vibrant and dark shaded topcoats.
Moreover, this primer has outstanding adhesive quality extending the overall durability of the paint while simultaneously decreasing the amount required in the process. One can of this primer easily covers 100 square feet of area and dries to touch in just 30 minutes thereby enabling it to be recoated in an hour.
But what's more? The impressive formulation of this primer provides excellent stain-blocking resistance while preventing and covering up mildew, mold, and water damage. The best thing about this primer, however, is that it requires little to no surface prep prior to application. This means that you can simply skip the scrubbing and sanding process that is usually recommended as a preparatory step. This saves you both time and energy in the process.
What Could've Been Better?
Some users have said that this primer tends to scratch off easily if used as the final or topcoat for painting. However, it's specifically designed to be an undercoat and therefore recommended to be followed up with paint for optimum finish.
Pros
Provides a durable and long-lasting paint finish

Mildew resistant and prevents mold, and water damage

Easy to clean

Little to no surface preparation required
KILZ, as we discussed before, has established a remarkable reputation in the paint industry and has consequently been a household name in the USA for almost 40 years now. This primer in model L200201 is one of their most popular products known for its superior stain and odor removal qualities.
Why Did We Like It?
This primer is a powerful water-based primer, sealer, odor, and stain blocker developed to function specifically like oil and shellac-based undercoats. It's an incredibly effective formula that can block stains from water damage, nicotine, rust, graffiti, permanent marker, felt pen, crayon, etc. It can also efficiently seal strong pet and smoke odors and is thereby perfect for blocking these same odors before placing laminates or carpets on subfloors.
One gallon of this product comfortably covers the usual 300-400 square feet of area. Equipped with strong adhesion, this primer can be applied to virtually all indoor surfaces like plaster, brick, ceramic tile, masonry, drywall, woodwork, etc. It always seals the texture of any surface it's applied on to ensure a smooth and flawless paint application.
Furthermore, this primer much like most others on this guide dries up in 30 minutes and can be recoated within the hour. Lastly, it can be applied via brush, roller, and spray gun thereby providing users the option of application they are most comfortable with.
What Could've Been Better?
This product has a strong unpleasant smell which a few customers have found to be displeasing. The smell takes a long while to completely vanish and hence can pose an issue for someone who is planning to purchase it.
Pros
Highly recommended to remove strong odors

Brilliant stain remover

Can be easily clean

Versatile application method

Hard and durable finish
Cons
Emits a strong unpleasant smell
Next up we have the Prestige SW7029-PCM, an ultra-premium acrylic two-in-one paint, and primer that was created as a comparable match to the Sherwin Williams paint color. This paint is created by Prestige with industry-leading technology and ideal for application on a variety of indoor surfaces.
Why Did We Like It?
This premium paint is the perfect product for anyone who wants to skip the priming step of painting your red wall entirely. The shade of this topcoat, as mentioned above, is comparable to the popular Sherwin Williams paint color which you can reference for a better idea.
Equipped with a unique formulation, this paint can self-prime when applied on a properly washed and prepared surface. Its strong adhesive quality enables application on a variety of surfaces, including but not limited to uncoated drywall, plaster, or your previously painted red wall.
If that wasn't enough, this paint has an average coverage of 250-400 square feet per gallon. The consistency of the primer enables you to apply it via roller, brush, or spray gun after it's slightly diluted with water. Moreover, the paint also has a semi-gloss finish and has a lifetime warranty when applied as per the directions enclosed, which we absolutely adore!
What Could've Been Better?
This primer takes up to 4 hours to completely dry and thereby extends the timeline of the overall painting process. Moreover, the gloss finish of this product tends to highlight all the imperfections your wall might have, which makes properly prepping the wall before application a necessity.
Pros
Eliminates the need for priming

Versatile application procedure

Very easy to clean

Perfect for high humidity areas

A unique and bright semi-gloss finish
Cons
Long drying time

The gloss finish tends to highlight imperfections
The INSL-X in SXA11009A-01 is a premium quality bonding primer that's ideal for application on both interiors as well as exterior surfaces. It has a flat or matte finish that is ideal for providing excellent coverage on any surface it is applied on.
Why Did We Like It?
The best part about this primer is that it can be used on a variety of challenging surfaces such as fiberglass, drywall, ceramic tiles, galvanized metal, concrete, stucco, shutters, etc. Equipped with unparalleled adhesive quality and an excellent acrylic-urethane bonding capacity, this primer can be applied to virtually all difficult-to-paint surfaces.
The unique formulation of this primer forms a hard film after application, making it the perfect base for various topcoats including alkyd, acrylic, lacquer, epoxy, and more. A gallon of this primer can comfortably cover 300-400 square feet of any given area. It's also recommended that this primer be applied with either a high-quality nylon or polyester brush or an airless sprayer, for an even and flawless finish.
Furthermore, if you're looking for a primer to paint over surfaces that are low ambient, then this is the product for you. The novel composition of the primer enables it to be applied and cured in exceedingly low temperatures that other conventional brands would not usually support.
What Could've Been Better?
This primer takes about one hour to dry to touch and can only be recoated after waiting for 3-4 hours. This may be a little inconvenient for people working on a deadline and who therefore need the paint to dry faster.
Pros
Convenient to use and clean

Can be applied in exceptionally low temperatures

High durability and bonding capacity

Gives a matte finish with maximum adhesion
Rust-Oleum, as we have mentioned before, is one of the most highly rated paint and primer brands in the USA. The B-I-N Advanced model of their primer, is a water-based formulation that is specifically designed to act like synthetic shellac primer.
Why Did We Like It?
This is a one-of-a-kind water-based primer that is formulated to behave like a shellac-based primer instead. For this reason, while being easy to apply and clean, the primer also has the superior sealing, blocking, and durability properties of shellac.
Hence, this primer and sealer can not only effectively block water, graffiti, grease, crayon, and rust stains, but can further block odors from pets, smoke, and cigarettes efficiently. If that wasn't enough, it also has a record fast drying time of 45 minutes, making it incredibly convenient to apply and recoat within a short interval of time.
Rust-Oleum has thereby managed to manufacture a primer that's only high quality but also extremely affordable making it a top pick among most DIY enthusiasts. This product is very popular among industrial professionals for new construction, remodeling, and fire and water restoration projects.
What Could've Been Better?
The manufacturer has neglected to mention the average surface area one can of this primer will be able to cover. This may hamper interested users in figuring out the coverage and thereby the overall value-for-money of this primer.
Pros
Superior stain blocking feature

Very affordably priced

Fastest drying formula

Provides sealing and durability like shellac
Cons
Does not mention coverage of the primer
Last up on this guide, we have yet another Rust-Oleum primer. This primer has a triple-thick formulation making it one of the most viscous and hardy formulations on our guide today. This thick consistency of the primer guarantees 100% coverage on all kinds of worn-out and pre-painted surfaces with no leakage of any sort.
Sale
Why Did We Like It?
If you're looking for an especially durable primer that can penetrate and bond with peeling or cracked surfaces, then this is the one for you. Its triple-thick formula evens out the roughest most worn-out surfaces while effectively gluing down edges and sealing out cracks to provide you the finish of your dreams.
The flexibility of this primer is unmatched by most products not only in this guide but in the market in general. Its unique water-based formulation makes even the most ruined and debilitating surfaces regain their original finish and brilliance with ease. Hence, this primer is the perfect base coat for any alkyd or latex paint of your choice and will cover your red wall with zero leakage.
Apart from that, this primer also dries to touch in only half an hour allowing you to recoat within 2 hours of the first application. Furthermore, the longevity of this product makes it ideal for both indoor as well as outdoor surfaces of your choice.
What Could've Been Better?
Because of its exceptionally thick consistency, one quart of this product only covers approximately 12-50 square feet of area. This means, per gallon this primer has a coverage of 48-200 square feet which is comparatively much lower than most of its counterparts.
Pros
Tough and durable finish

Smooths out all rough and cracked surfaces

Minimal prep required

Easy to clean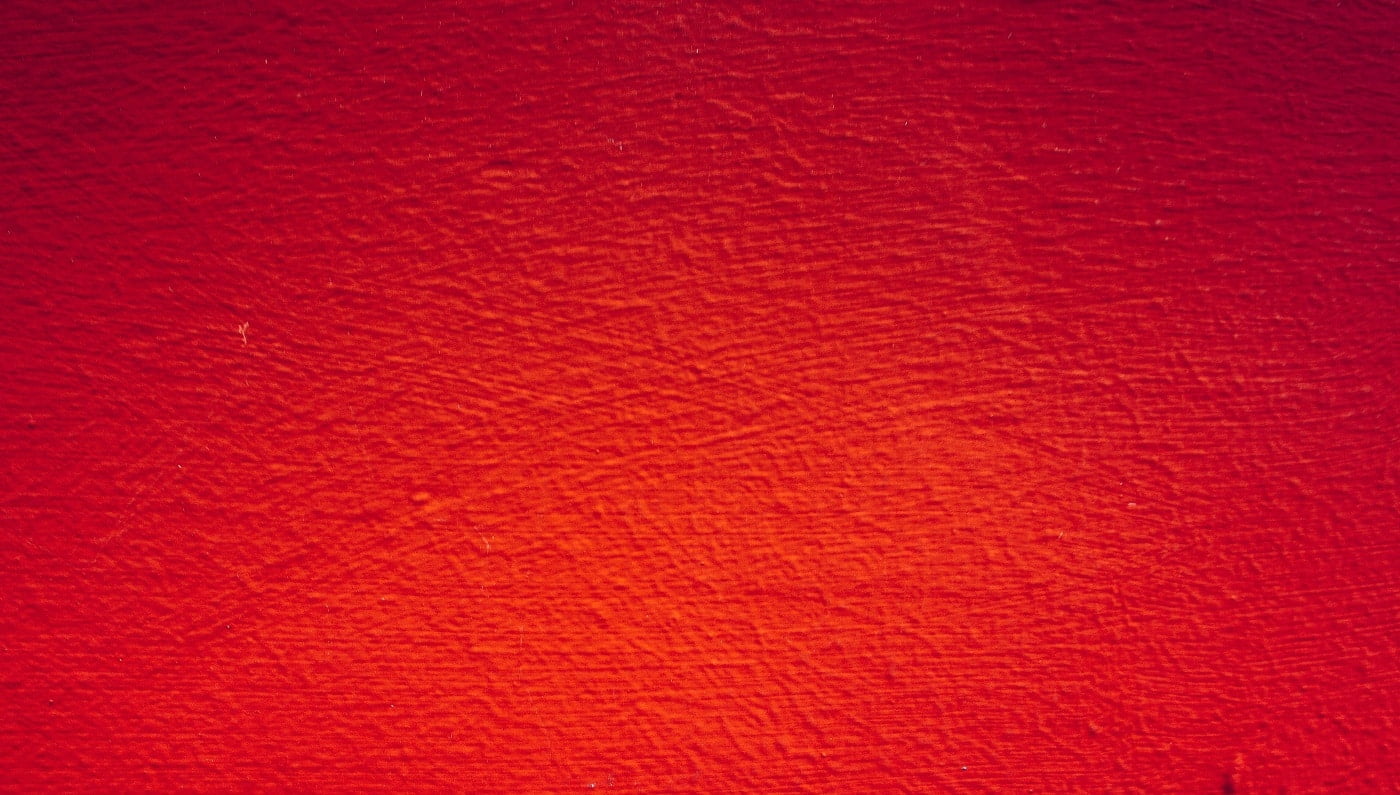 Primers For Covering Red Paint Buyer's Guide
To make this decision a little easy, we have compiled a buyer's guide for you. This functions by helping you single out factors that will help determine the perfect primer for your project. So, without wasting too much time on introductions, let's get right into it!
Formulation Of Previous Red Paint
The type of formulation of the red paint that you are planning to cover is an important factor in determining the kind of primer you should invest in. This is because different formulations of paints are compatible with different formulations of primers.
However, water-based primer is always a safe bet to invest in when it comes to paint covering projects. The reason being, water-based primers are compatible with most types of paints and therefore can be applied under all kinds of topcoats including latex and oil paints.
Adherence And Consistency
It's essential to invest in thick high-quality primers with excellent adherence properties for paint covering projects such as the one you are planning to pursue. This is because not only will a thicker consistency effectively stick and cover the old paint better, it will also adhere to the new paint more effectively providing you optimum coverage.
Coverage
The coverage of primer is a crucial factor when it comes to determining how value-for-money the product is. The average primer should usually be able to cover up 300 square feet per gallon with comparative ease.
However, there are certain primers that have much thicker, more viscous consistencies that alternatively drastically reduce the coverage it provides. Hence depending on the size of the project and the budget, you need to decide which factors are most important to you.
Cure And Drying Time
The drying time of a primer is the amount of time it takes to dry to the point that it does not transfer when you touch the surface. On the other hand, the cure time is the total time a primer takes to completely dry and form its final hardened coating.
You usually need to wait for a primer to fully cure before going in with the recommended second or third coat, and hence is a crucial factor for your painting requirements.
Mode Of Application
There are 3 main modes of paint application, namely brush, roller, and paint spray. Most people already have their preferred modes of paint application, however, not all primers can be applied in all the above-stated ways. Hence, it's vital that you check how the manufacturer has recommended a certain product be applied before you purchase it.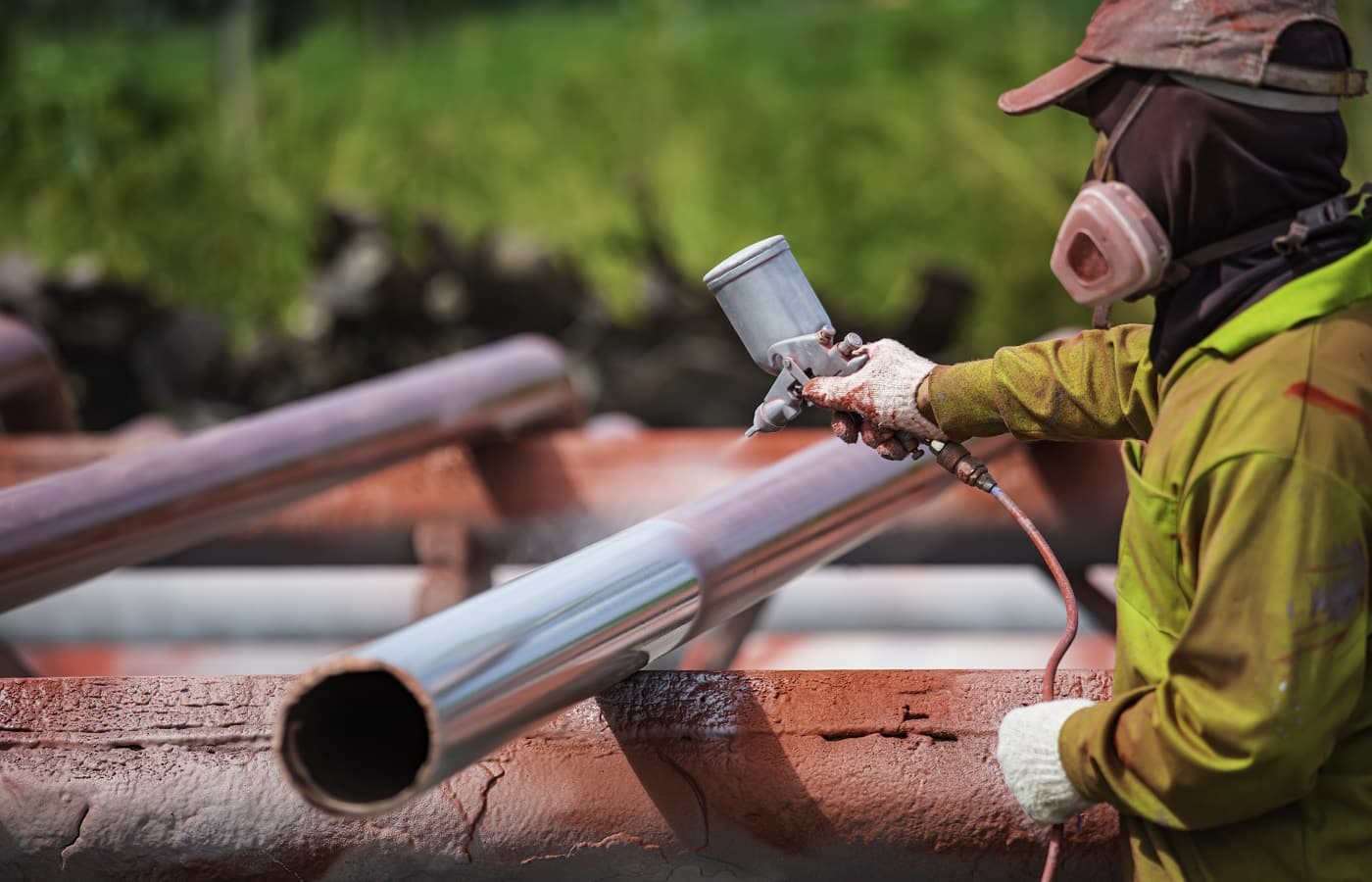 Verdict
With this, we come to an end to our guide for the 7 best primers for covering red paint. As you may have noticed, all the primers featured in our guide are water-based. This is to ensure that all of them are compatible with the red paint on your wall no matter what formulation it is.
Before signing off, we wanted to leave you with our final thoughts and recommendations. The Rust-Oleum 260925 primer has the thickest consistency and thereby perfect for people who are planning to paint over an old and damaged red wall.
Rust-Oleum 271009, on the other hand, is one of the most affordable, fast-drying, and durable primers on our list; ideal for exterior or high-use surfaces.
Lastly, we have the PRESTIGE SW7029-PCM for users who want to skip the priming stage entirely and want a high coverage paint that acts as both paint and primer all-in-one.
With that, we hope that this guide has in some way helped make your decision. Hope to see you next time, but until then, take care (and get priming)!
Related Articles
Alcohol Ink Art Tutorial [Alcohol Inks 101]
7 Best Latex Paint Remover [Reviewed]
9 Best HVLP Spray Gun [Review & Buyer's Guide]
6 Best One Coat Paint and Primer
7 Best Primers to Cover Dark Paint
7 Best Exterior Primer For Peeling Paint
9 Best Deck Stains Today [Reviews & Buyer's Guide]
6 Best Paint Primer For Rusted Metal
13 Best Automotive Paint Gun for Beginner
7 Best Paint Stripper For Metal [Tested]
9 Best Paint Brush For Polyurethane 
9 Best Pump Sprayers For Staining Fence
9 Best Concrete Stains to Consider
Learn How To Soften A Hard Paint Brush
5 Best Paints For Stucco Reviewed
11 Best Paint For Concrete Walls In Basement
9 Best Paint Brushes For Chalk Paint
13 Best Professional Airless Paint Sprayer
How To Paint Without Leaving Brush Strokes
How To Paint Aluminum [Step by Step]
10 Best Paint Primer For Drywall
How Long Should Primer Dry Before Painting
10 How to Remove Spray Paint from Concrete 
How To Remove Spray Paint From Plastic 
How Much Does It Cost To Paint A Car?
9 Best Paint Roller To Hide Paint Defects
7 Best Paint Brushes For Trim [Review & Buyer's Guide]
7 Best Primers To Cover Dark Paint
13 Best Professional Airless Paint Sprayer 
How Much Does A Maaco Paint Job Cost?
The 7 Best Paint Sprayers for Chalk Paint
13 Best Paint for Furniture | Reviews & Buyer's Guide
13 Best Air Compressors  | Buyer's Guide and Reviews
10 Highest CFM Air Compressors  
9 Best 6 Gallon Air Compressors for Your Home & Garage
13 Best Paints for Bathroom Ceilings  
13 Best Paint for Kitchen Cabinets This Year
2 Luminess Silk Reviews [All You Need to Know]
HVLP vs. LVLP [All You Need to Know & Winner]
Paint Sprayer Vs. Roller [All You Need to Know]
5 Best Sprayers For Plasti Dip
Learn How to Remove Paint From Brick
How Much Does It Cost To Bottom Paint A Boat?
How To Thin Latex Paint For A Wagner Spray Gun
How Much Does Benjamin Moore Paint Cost? [Guide]
7 Best Cold Galvanizing Paints
9 Best Paint Stripper For Metal 
7 Best Cold Galvanizing Paints
11 Best Paint Scrapers to Rock
How to Remove Spray Paint from Concrete
11 Best Paint Roller To Hide Imperfections Tested