Painting can be a tedious task if you don't know how to go about it. 
It's not only a matter of choosing the right painting tools but also buying the ideal primer. The primer is the base on which painters apply the topcoat. It acts as a shield, keeping your walls free of impurities and maintaining the color quality for a long time. 
There are several types of primers available out there, including both water-based and oil-based formulas. Moreover, they have different viscosity levels, drying time, and coverage areas, affecting how your walls will look after painting. Needless to say, you need to consider several factors while purchasing the right product. 
But what's the best primer available out there? We've narrowed down nine premium-quality products suitable for bare wood and other surfaces. Additionally, there's a buyer's guide to help you make an informed decision.
Top Primer for Bare Wood
IMAGE
PRODUCT
DETAILS

Our Top Pick

Our Top Pick

KILZ L211101

One gallon can
Water-based formula
Covers 300 square feet

VIEW LATEST PRICE →

Rust-Oleum 272479

Covers 12 square feet
13-oz bottle
Oil-based formula

VIEW LATEST PRICE →

INSL-X SXA11009A-01

Covers 300-400 square feet
Acrylic-urethane bonding
Enamel holdout finish

VIEW LATEST PRICE →

KILZ 13041

Covers 300-400 square feet
Stain-blocking
One gallon can

VIEW LATEST PRICE →

KILZ 10902

Covers 300-400 square feet
Oil-based primer
One gallon can

VIEW LATEST PRICE →

Rust-Oleum 2004

Covers 100 square feet
Rust-resistant
Water-based formula

VIEW LATEST PRICE →

Zinsser 3504

2-in-1 primer/sealer
Oil-based solution
High-hiding formula

VIEW LATEST PRICE →

Rust-Oleum 1966502

Covers 120 square feet
Water-based acrylic formula
Glossy finish

VIEW LATEST PRICE →

Zinsser 00904

Covers 120 square feet
2-in1 solution
B-I-N Shellac base primer

VIEW LATEST PRICE →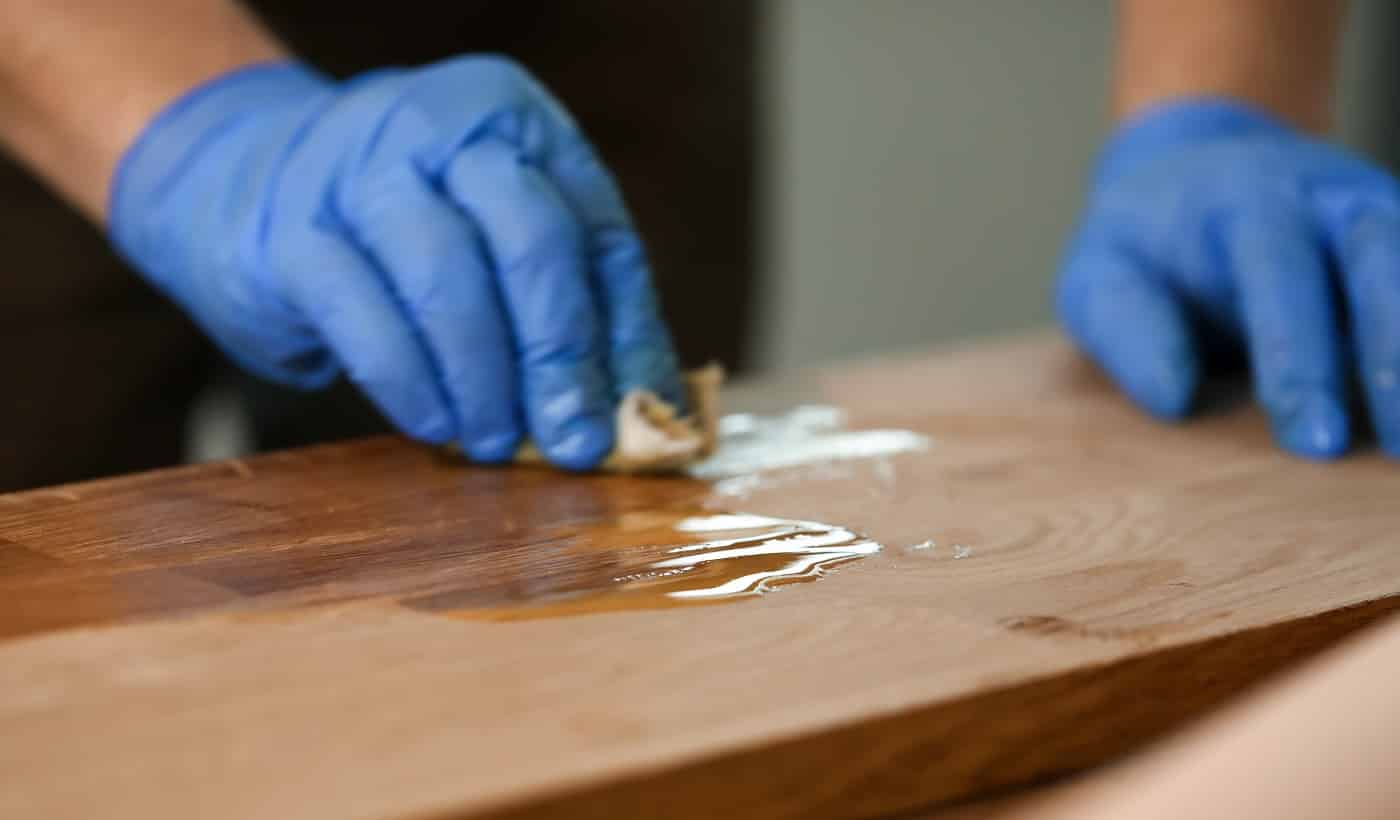 One of our top recommendations is the KILZ L211101 model, generating substantial buzz in the market. This water-based solution has all the essential attributes, making painting easier for professionals and first-timers alike. Understandably, users have liked what it offers, leading to its increasing popularity.
Why Did We Like It? 
We'll begin by discussing the bonding abilities of this primer, allowing it to adhere to slick surfaces. Compared to oil-based primers, this unit has a viscosity value ranging from 93 to 100 KU, making it suitable for various materials. You can use it with Kynar, PVC, glass, and metal, keeping in mind that the topcoat should be of latex or oil-based paint. 
People use it for both indoor and outdoor purposes to maintain the appearance of their homes. It also comes in handy for epoxies, lacquers, and Xylene solvents, preventing damage, while ensuring that the paint doesn't peel off. 
Now, a single can of this product is suitable for covering 300 square feet, highlighting its coverage and affordability. Once applied, it dries within 30 minutes, meaning you can start recoating in less than an hour. Not surprisingly, it's extremely user-friendly and works well with a brush, roller, or spray.
What Could've Been Better? 
If we had to nitpick, we would say that users should exercise caution while using this primer. It's highly adhesive, meaning you need to cover your furniture and keep it away from kids to prevent accidents. Another slightly concerning aspect is that it has a mild smell. 
Pros
Versatile

Viscosity value of 93-100KU

Dries under 30 minutes

Long-lasting

Strong adhesive
Cons
Slight smell

Exercise caution
A well-known brand in the world of paints is Rust-Oleum, and its latest primer has everyone interested. By offering a spray-based solution, the manufacturers have deviated from the norm of providing large cans, making it stand out. No wonder it has received positive reviews from buyers.
Why Did We Like It? 
If you're looking for a spray primer, this model from Rust-Oleum will surely please you. It comes in a 13-oz bottle that can cover 12 square feet for the best results. While it may not have the capacity of the KILZ L211101, it promises reliability and is ideal for oil-based painting. 
You can use it for both exterior and interior painting tasks, thanks to its smooth finish, delivering an attractive appearance. Users have loved how it adheres to wood and masonry, making this spray primer one of the top choices for buyers. 
Other than that, it solves the usual sanding issues as it sticks uniformly to the surface. All you need to do is let the primer dry for 30 minutes, following which you can apply the paint without any hassle. 
What Could've Been Better? 
This primer drips irrespective of whether you use a sprayer, brush, or roller. You need to be vigilant lest there be streaks on the wall. Plus, despite its versatility, you won't get the best result while painting plastic surfaces, which isn't convenient. 
Pros
Stain blocking resistance

Smooth finish

No need for sanding

Versatile

Blocks imperfections
Cons
Not suitable for plastic

Drips
Another top choice for customers is the INSL-X SXA11009A-01, thanks to its excellent coverage and enamel holdout finish. You can use it for numerous purposes and on different materials, making it highly sought-after. So, read the following review to know more about it.
Why Did We Like It? 
The striking aspect of this model is its fantastic coverage of 300-400 square feet per gallon, making it highly sought-after. It comes in a large container, with the primer delivering a matte texture on most surfaces. This is because it has an acrylic-urethane bonding which tightly adheres to doors and walls. 
Significantly, you can apply a topcoat of any material, thanks to its enamel holdout finish. It forms the ideal base for applying an even coating of paint, and you'll enjoy the smooth texture on both interior and exterior walls. 
But that's not all, and we loved that it's low maintenance, made possible by its exceptional VOC rating. All you need to do is use soap and a cleaning agent, making it easy to clean. Finally, it dries up quickly, even in temperatures as low as 35 degrees Fahrenheit. 
What Could've Been Better? 
After applying the primer, you'll need to sand the walls for a smooth finish, adding one more step while painting. Other than that, we noticed spots forming on the surface, owing to its matte texture, which you need to smoothen out quickly. 
Pros
One gallon can

Matte texture

Low-maintenance

Low VOC rating

Easy to clean
Cons
Needs sanding

May lead to spots
KILZ has regularly raised the bar when it comes to quality as each product from this brand undergoes meticulous research. Its latest primer is no different, having a stain-blocking coat and fantastic coverage. No wonder buyers are queuing up outside stores to bring a can home. 
Sale
Why Did We Like It? 
This unit features a stain-blocking water-based formula, delivering a uniform finish on most surfaces. You can apply a coat over existing paint, thanks to its excellent adhesion to interior and exterior surfaces. And once the painting is over, it's easy to maintain the quality of the wall due to its durable nature, preventing mildew and mold. 
Its smooth finish provides a nice texture since it fills in porous holes, making this primer suitable for use on masonry, brick, and plaster. Understandably, it proves particularly efficient in high-humidity areas like the bathroom or laundry room. 
Now, a one-gallon container covers an area of 300-400 square feet, delivering reliability while reducing expenditure. The designers have ensured that you won't face issues drying the primer with its low VOCs producing unmatched output. 
What Could've Been Better? 
We were disappointed to smell strong fumes after opening the can. The fumes go away after a while, but the initial moments could be uncomfortable for several customers. Also, it's highly viscous, meaning you need to spend more time to get consistent thickness. 
Pros
Dries quickly

Low VOCs

Smooth texture

Water-based formula

Excellent adhesion
Cons
Strong fumes

Highly viscous
We're at the halfway point in our guide, but the premium-quality products keep coming. Our next recommendation is another unit from KILZ, but how is it different from the earlier models? For starters, this oil-based solution is extremely versatile and tightly sticks to most surfaces, delivering durability. Unsurprisingly, it's quite popular among painters.
Why Did We Like It? 
KILZ's oil-based primer is a strong adhesive for most surfaces, be it wood, drywall, or metal, highlighting its versatility. Since it sticks better, you won't have to use much paint while getting a more vibrant color to enhance the beauty of your home. 
The primer comes in a single gallon can, covering 300-400 square feet quickly for the best results. Plus, it dries in under 30 minutes, meaning you can apply the topcoat after one hour. Once applied, it blocks existing stains and prevents future stains from forming on the walls, making it long-lasting.
Users can use it with a roller, spray, or brush, creating a smooth texture and an even coating. This forms the base for the topcoat, filling in porous holes and keeping the paint from peeling off the walls. Therefore, you can use it for damage control to maintain the quality of indoor and outdoor furniture. 
What Could've Been Better? 
It's incredibly sticky, which is both advantageous and disadvantageous. While it delivers a firm coating, you need to cover the furniture and wear protective gear to keep yourself safe. On top of that, it produces a foul odor, affecting people with breathing issues and allergies. 
Pros
Dries under 30 minutes

Smooth texture

Blocks stains

Versatile

Long-lasting
Rust-Oleum has ticked all the right boxes with its latest water-based primer, having a coverage area of 100 square feet. But that's not the only good thing about it, as its rust-resistant coat keeps your furniture fresh, maintaining the quality of your home. This product is on everyone's wish list.
Sale
Why Did We Like It? 
If you need a primer for painting new metal surfaces, you'll love this product from Rust-Oleum. It's suitable for both interior and exterior painting tasks while its rust-resistant coating delivers longevity. So be it furniture or other components, you can maintain their quality without any hassle.  
Now, it's extremely easy to use since it's a water-based solution, ensuring that you get an even coating. After applying the primer, there's no need for sanding as it sticks to most surfaces, making painting easy. Furthermore, it's easy to clean, and all you need is soap and water to keep your walls stain-free.  
Another exciting attribute is that it prevents mold and mildew growth, maintaining the texture and color of the walls with the changing seasons. You don't need to worry about blistering or peeling, highlighting its efficiency when used on pH surfaces like concrete. 
What Could've Been Better? 
One gripe that we've is that you need to apply multiple coats as it isn't very thick. This increases the overall cost of painting, which is a downside for potential buyers. Moreover, it leaves lines, and you need to meticulously smoothen the surface before applying the topcoat. 
Pros
Suitable for indoor and outdoor painting

Works well on pH surfaces

Easy to clean

Prevents staining

Protects against mildew
Cons
You may need to apply multiple coats

Leaves lines
Instead of manufacturing two different products, Zinsser incorporates the properties of a sealant and primer in a single oil-based solution. Users have expressed their admiration for the high-hiding formula, helping in damage control and providing a smooth base for different painting tasks. Rest assured, it will be worth the investment.
Why Did We Like It? 
Zinsser's innovative product is a 2-in1 model, a primer, and a sealer, delivering desired output on different surfaces. You'll find that this oil-based solution covers stains and adds extra shine during painting. But it's easy to clean, making it low maintenance and guaranteeing a fantastic return on investment. 
We loved its sealing properties, which blocks imperfections in the wall or furniture. Meaning, you don't need to worry about water seepage or smoking stains while retaining the original vibrancy and color of your home. Once you apply this primer, it sticks tightly to the surface, with a little sanding providing a smooth texture. 
Professional painters prefer to use this product for remodeling, repainting, or construction work. This is because it dries quickly, reducing work time, while the enamel undercoating guarantees a smooth experience. Irrespective of the coarseness of the material, it penetrates most surfaces to plug the gaps. 
What Could've Been Better? 
The primer starts melting inside the can, losing its viscosity and turning into a watery solution. But there's no need to worry as shaking the can solves this issue. Also, you can't use a paintbrush, meaning you'll have to buy a sprayer or roller. 
Pros
Versatile

Dries quickly

Suitable for indoor and outdoor use

Shiny finish

Stain-resistant
Cons
May melt

Unsuitable for paintbrushes
If you're looking for a glossy finish, you'll appreciate the properties of this primer. It makes the walls more attractive, ensuring that the vibrant colors enhance your home décor. Furthermore, it delivers sufficient coverage and a quick drying time, making it a suitable option for most people. 
Why Did We Like It? 
This latest Rust-Oleum primer has several benefits, foremost among which is its easy application and durability. We loved its water-based acrylic formula, having the right viscosity for painting different surfaces. Moreover, compared to other units, it has no foul smell for a fantastic user experience. 
It's suitable for working on several projects, both indoors and outdoors, since the primer adheres to wood, metal, and ceramic. What's more, it dries in less than 30 minutes, meaning you can start painting quickly, highlighting its efficiency. Overall, a single can covers 120 square feet of area, making it ideal for numerous projects.  
That said, it's important to sand the surface; use a degreaser for washing, and leave the surface to dry before you start painting. This helps remove impurities, ensuring that the walls retain their original color for a long time. 
What Could've Been Better? 
While determining your painting budget, you need to factor in the cost of applying multiple coats of this primer. It takes time to get the desired texture, but thankfully it dries quickly. Apart from that, this water-based solution isn't suitable for brush painting; you'll have to use a sprayer or roller to complete the job. 
Pros
Dries in 30 minutes

Long-lasting performance

No foul odor

Resists chips

Prevents peeling
Cons
Issues with brushing

Requires multiple coats
This Zinsser model features a 2-in-1 primer/sealer solution, having the unique ability to block water. It's often used for professional purposes, such as remodeling and construction, delivering outstanding reliability for long-lasting results. There's a lot to like about it, and you can read the following section to learn more. 
Sale
Why Did We Like It? 
Another terrific model is the Zinsser 00904, a combination of a primer and a sealer. It's a 2-in1 B-I-N Shellac Base formula that proves useful for indoor and outdoor spot priming. This is because it has excellent adhesive properties, capable of blocking water, and so it's used by professionals for remodeling and construction work. 
You can apply it on different surfaces like wood, drywall, and metal without the added hassle of sanding or deglossing. It's incredibly easy to use and prevents sap streaks, delivering a smooth texture. In that regard, the enamel undercoat proves useful and helps provide an even coat of paint for the desired output. 
Other than that, it has one of the fastest drying times among primers, 15 minutes, ensuring that users can start repainting in 45 minutes. Therefore, it covers an area of 120 square feet quickly while blocking porous holes and removing impurities. 
What Could've Been Better? 
Compared to other products, a single can of this primer costs more, which won't please potential buyers. But it's worth the investment, and it would be best not to compromise on quality. Other than that, it gets watery when left in the can, so you need to shake and stir the solution before commencing work. 
Pros
Dries in 15 minutes

Enamel undercoat

Highly adhesive

Blocks water

Prevents sap streaks
Cons
Slightly costly

May appear watery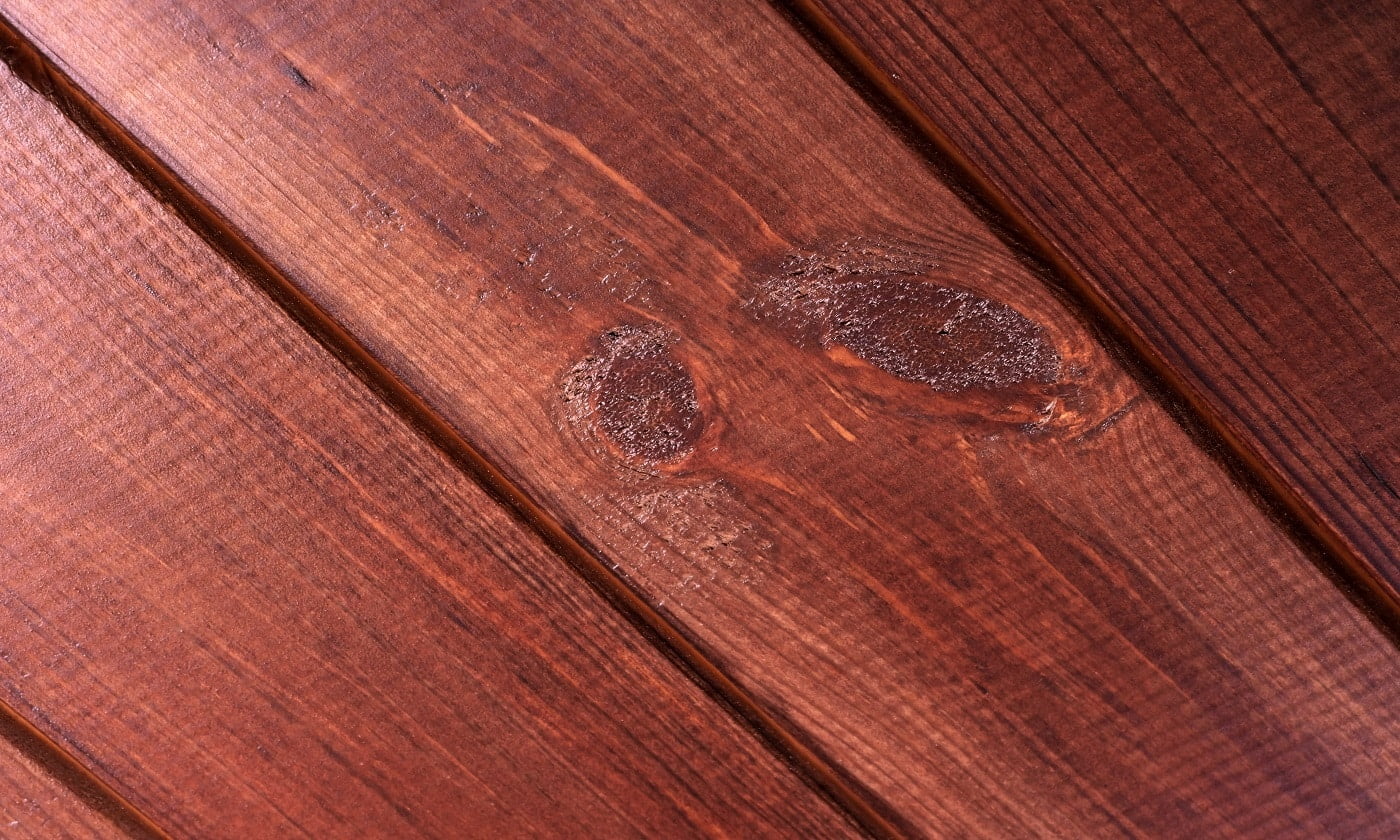 Primer for Bare Wood Buying Guide
It's time to check out the buyer's guide, where we'll highlight all there is to know about a primer for bare wood. You can note the points mentioned below, which will help you choose between two top-notch products. So, let's get started. 
Durability
The durability of a primer depends on its viscosity. To protect the walls from damage and prevent the paint from peeling, the primer should ideally cover porous holes to block water. 
With the right product, your walls will retain their color for a long time. 
Low-Maintenance
Secondly, once the painting is over, it must be easy to clean the walls. The primer plays a crucial part in ensuring that you can wipe the walls with a wet cloth without removing the paint. 
On top of that, premium-quality primers prevent mildew and staining. 
Price
Finally, you need to consider the cost of your painting job. The designers need to design an affordable primer formula without compromising on quality for long-lasting performance. 
Having said that, you must be flexible with the budget as top products usually cost more.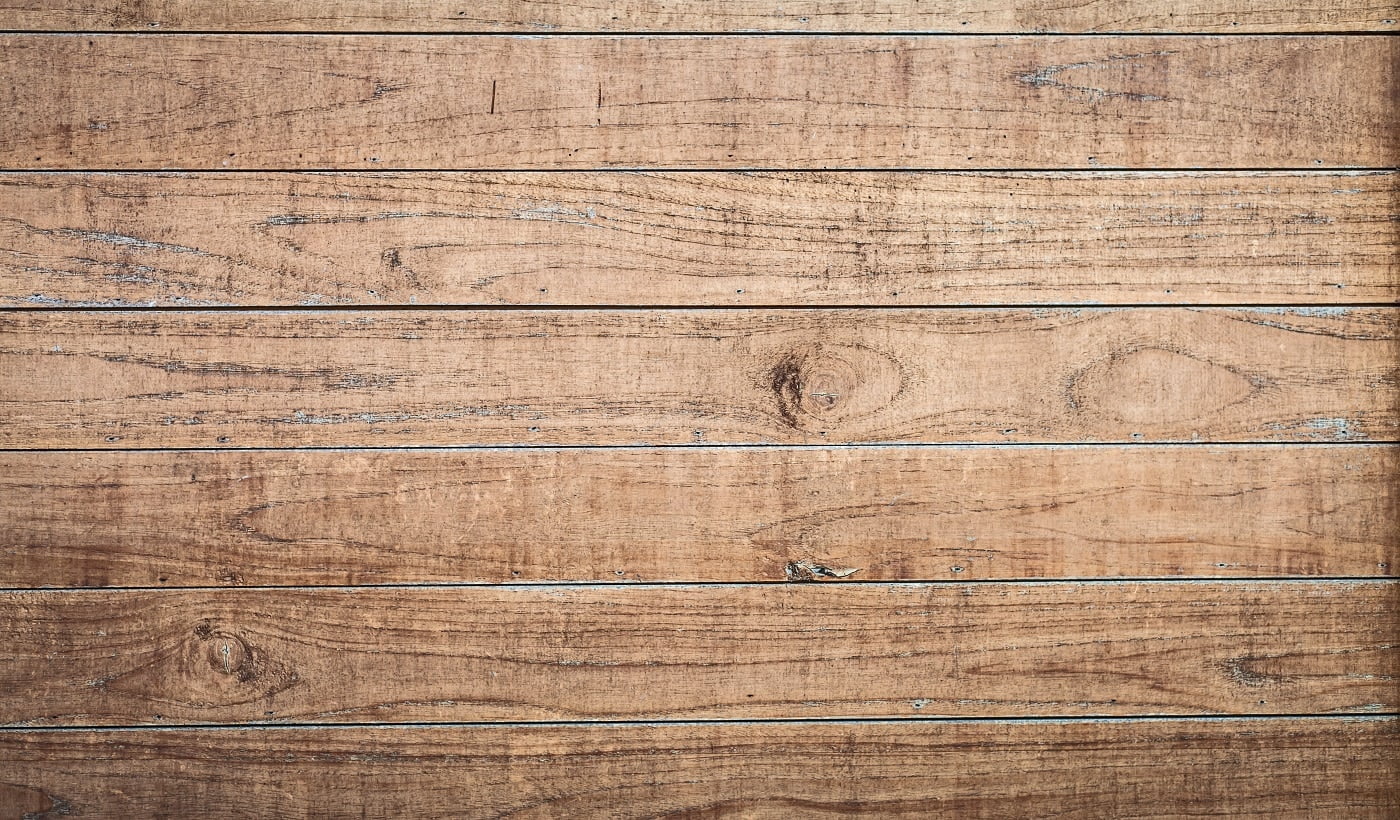 Verdict
That's all there is to know about the best primer for bare wood, and it's time now to take your leave. 
Before signing off, we've decided to help you a bit more by narrowing down our favorite models in different categories. We believe that the KILZ L211101 ranks among the top products, given its high viscosity and strong adhesive properties. 
The Rust-Oleum 272479 has also done well, being one of the few spray-based solutions with stain-blocking properties, highlighting its user-friendliness. So, that's all, but we'll be back with more exciting product reviews. 
We hope you can now decide on the primer most suitable for your needs. Whenever in doubt, feel free to consult the buyer's guide; with the right product, your old walls will look new. And rest assured, you can enjoy the vibrant glow of new paint for many years to come. 
Related Articles
11 Best Polyurethane Protective Coatings 
5 Epic Face Painting Supplies That Will Improve Your Designs
6 Best Body Paint For Cosplay Reviewed
Learn How to Body Paint With Brilliant Results Right Now
5 Best Airbrush for Body Painting Reviewed
16 Brilliant Face Painting Techniques to Feed Your Imagination
13 Best Paints for Bathroom Ceilings
What is the Best Wood for Outdoor Furniture 
13 Best Spray Paints For Metal
7 Best Airbrush for Miniatures & Model 
11 Best Epoxy Resin For Crafts 
5 Best Polyurethane for Floors  
5 Best Epoxy Resin for Tumblers  
9 Best Exterior Wood Stains Today 
13 Best Spray Paints For Metal
7 Best Sprayers For Staining A Fence
7 Best Airbrush For Models & Miniatures  
Acrylic Pouring Medium Guide [All You Need to Know]
2 Best Epoxy Resin Guide [All You Need to Know]
3 Best Polyester Resin [Reviewed & Buyer's Guide]
7 Best Polyurethane for Floors 
Food Safe Epoxy Guide 101 [All You Need To Know]
Sanding Epoxy Resin Guide 101 [All You Need to Know]
Acrylic Pour Painting [All You Need To Know]