Disclaimer | This article may contain affiliate links, this means that at no cost to you, we may receive a small commission for qualifying purchases.
Orchids are extremely beautiful to look at but you might face trouble raising them. Without the right nutrients, it is indeed difficult to get vibrant blooms. 
And that is where potting mixes come in! They are already loaded with all the needed nutrients and other ingredients that help retain moisture and provide your plants with proper nutrition. These will also enable better water drainage and ensure aeration. However, it is important to not suffocate their roots for them to grow well and stay vibrant. 
Now the problem arises with the many choices available in the market, which makes the selection process confusing. We completely understand the dilemma; hence, we have curated a list of the top 13 potting mixes for orchids in 2020. This is followed by a detailed buyer's guide which will enable you to pick one easily. 
So, grab a cup of coffee and start reading! 
Best Potting Mix For Orchids 
IMAGE
PRODUCT
DETAILS

Our Top Pick

Our Top Pick

Miracle-Gro Potting Mix VB00009

Weighs 16 pounds
Feeds up to 6 months

VIEW LATEST PRICE →

Sun Bulb 50000 Better Gro Special Orchid Mix

Multi-purpose potting mixture
Contains 4 quarts

VIEW LATEST PRICE →

Miracle-Gro 72776430 Indoor Mix

Made for containers and pots
Easy-to-water formula

VIEW LATEST PRICE →

Perfect Plants All Natural Mix

All-purpose mix
Contains 4 quarts

VIEW LATEST PRICE →

Cz Organic Expanded Clay Pebbles Grow Media

pH-neutral formula
100% natural expanded clay

VIEW LATEST PRICE →

Sun Bulb 5011 Better-Gro Phalaenopsis Mix

Contains sponge rock, and western fir bark
Provides protection for a year 

VIEW LATEST PRICE →

Burpee Organic Premium Potting Mix

Continuous food for 3 months
Pack of 8 quarts

VIEW LATEST PRICE →

Rio Hamza Trading Horticultural Mix

100% all-natural mix
Weighs 1 quart

VIEW LATEST PRICE →

rePotme Phalaenopsis Monterey Dark Imperial Potting Mix

Handcrafted product
100% organic mix

VIEW LATEST PRICE →

SuperMoss (22330) Orchid Sphagnum

Retains 18 times its weight in water
Long-lasting preserved moss

VIEW LATEST PRICE →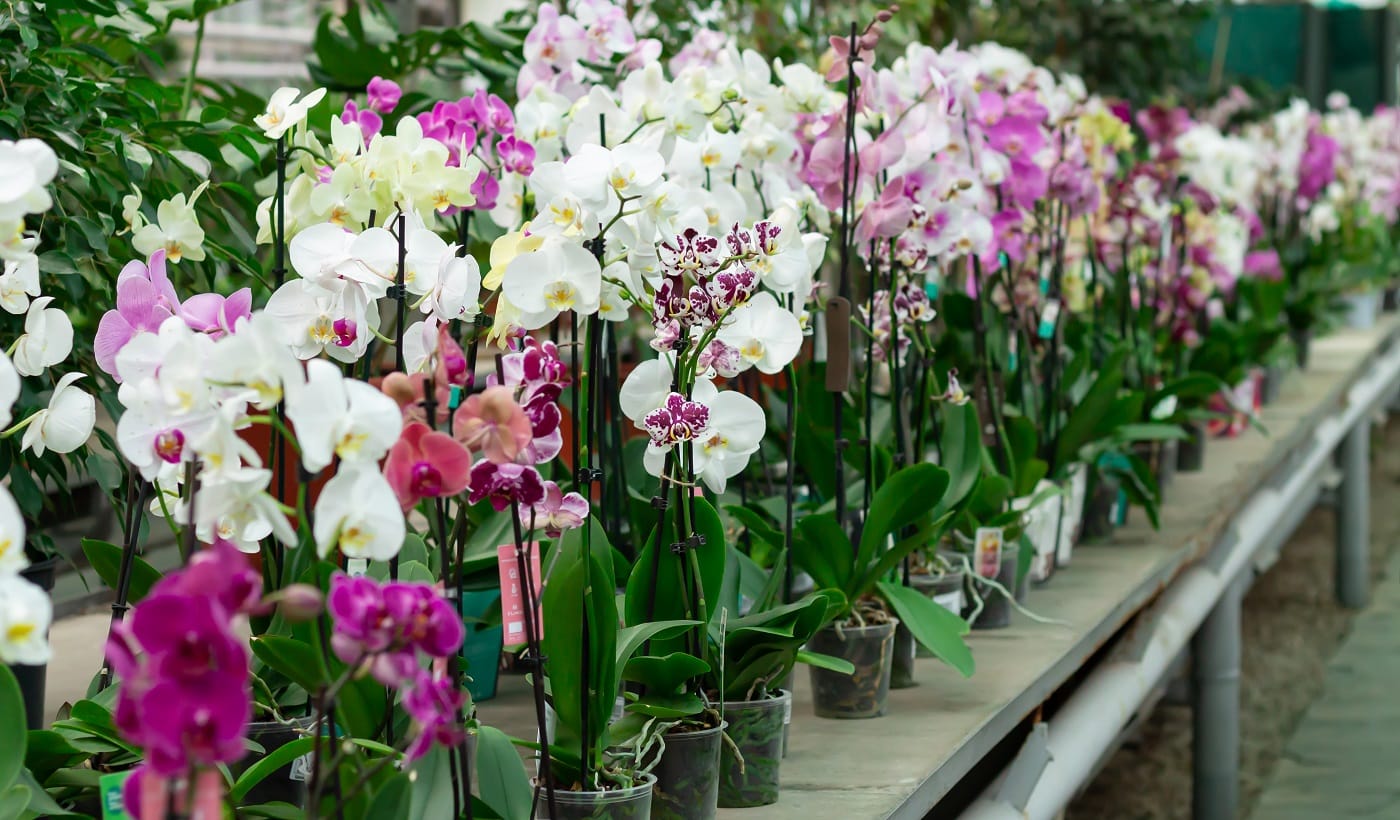 If your orchids need drier conditions to bloom well, then the Miracle-Gro Potting Mix VB00009 is an excellent choice. It is specially formulated for potting and repotting purposes and will work very well for indoor and outdoor plants. We were surprised to see the quick growth; our garden was filled with orchids within no time!
Why Did We Like It?
A good potting mix will ensure that the blooms are bright and vibrant; this is guaranteed to give you just that. It is made with a coarse mix of ingredients, which will provide vital nutrients to the soil. Not only that, but it will also ensure that the soil is well-aerated and the roots can breathe well. 
Coming to its use, we have a variety of flowers in the garden, including epiphyte orchids, Epidendrum, Dendrobium, Cattleya, and Phalaenopsis. All of these have slightly different requirements, but the product met them all. 
Adding on, the formula will give you complete protection with the required nutrients for 6 whole months. That makes it very cost-effective, and you will be getting excellent results. All you need to do is water them once every 2-3 days, and that should take care of the plants. 
What Could've Been Better?
We found that there were some white bugs in the mix. Now, this did not pose any problem as they did not breed. However, we had to remove them individually, which took some time. So, we would suggest that you check the mix well before applying to prevent these bugs from living in your pots. 
Pros
Helps in quick growth and development

Continuous release plant food

For all types of orchids

Enables fast water drainage
Up next is a fabulous product that will help you grow specific orchids perfectly. The Sun Bulb 50000 Better Gro Special Orchid Mix works very well for all epiphytic orchids, Cattleyas, Dendrobiums, Phalaenopsis, Paphiopedilums, and Oncidiums. Read on to know all about its other features. 
Why Did We Like It?
This mix is a very nutritious combination of hardwood, charcoal, western fir bark, and sponge rock, which works wonders for orchids. If you are a DIY hobbyist or a gardening enthusiast, this will serve as a great option that promotes healthy growth. 
Another focus of this mix is to improve soil drainage abilities. It promotes superior drainage so that the water can flow downwards and ensure perfect root ventilation. And as you already know, if the roots thrive properly, then the entire plant stays healthy and grows well. Moreover, the charcoal and hardwood enables the soil to drain efficiently, preventing roots from rotting due to excessive moisture. 
Furthermore, this contains 4 quarts of substance that should suffice for a medium-sized garden. But in case you have a large orchid garden, then you can also opt for bigger packs. 
What Could've Been Better?
After applying the mix to our lawn, we found mice within a few days. They disappeared after applying rat killers in the corner of our yard, but we feel that the mixture contains some ingredient that attracts them. Now that you know this, be aware and keep rat killers handy so that it does not pose a problem. 
Pros
Contains sustainable elements

Promotes better water drainage

Provides enough nutrition

OMRI listed

Contains Burpee plant food
One of our top suggestions for indoor plants is the Miracle-Gro 72776430 Indoor Mix. It is made for orchids that are growing in containers and pots and will provide them with a lot of nutrients. You will be happy to see the benefits and the price that it comes for.
Sale
Why Did We Like It?
This is for all those who prefer growing your plants indoors or in partial sunlight. Apply this into the container with soil and then water well to see excellent results. 
Now one thing that we noticed with most mixes is that they contain compost bark. This is something that attracts shelter fungus gnats, which can be problematic for the plants and the garden. But this product has a perfect blend of ingredients and contains no compost bark in it. 
In fact, it replaces the bark with coconut coir, which works very well in retaining and releasing water over time. This protects the roots from rotting while providing the right amount of moisture at intervals. The plants can sustain themselves over a day without receiving any water, thanks to this. 
Also, this is a very cost-effective product that will last you for 6 months easily. You do not have to apply it again before that, and this saved us a lot of time. 
What Could've Been Better?
Remember that this is specially made for use in pots and planters. It will not work in case you are using it outdoors on your lawns and gardens themselves. Make a note of this and then only proceed to purchase. 
Pros
Feed lasts for 6 months

The mixture is not prone to gnats

Contains coconut coir

Known to be very cost-effective
If you were looking for a mix of all-natural ingredients that will help your orchids bloom well, then the Perfect Plants All Natural Mix will be an amazing option. It is blended by professionals and contains the right balance of nutrients needed. We were happy to see quick results after the application.
Why Did We Like It?
This is an all-purpose mix that is made of sponge rock, pine bark, charcoal, and coconut chips. You can already see that all are absolutely natural ingredients, and you do not have to be worried about any toxic or artificial elements. 
Now, if you are a gardening enthusiast, you will already know that orchids do not need constant watering, but they do require proper drainage. Without good drainage, water will accumulate, and that can kill orchids. 
To prevent that, the mix not only helps with drainage but also allows aeration. It does not suffocate the plant and will keep enough breathing space. 
Not only did the product impress us, but we loved how well it was packed. It arrives in a large heavy-duty sealable bag, which will help you store the mix. You do not have to use plastic clips or rubber bands because of the resealable nature. This keeps moisture out, and that keeps it fresh and safe from pests and bacteria.
What Could've Been Better?
While it works very well, 4 quarts may not be enough for large gardens and lawns. It is a small pack and will work well with a few pots. But if you need it in large quantities, the price may go up a lot. So, keep this in mind and make an estimate of the costs before proceeding to purchase. 
Pros
Heavy-duty resealable bag

Enables proper drainage

It contains a mix of natural ingredients
Cons
Not enough for large gardens
If your orchids are struggling or the roots are choking, then we will recommend the Cz Organic Expanded Clay Pebbles Grow Media. As compared to its peers, this is made of a number of clay pellets and will provide your orchids with everything that they need. They can be used directly with water, and you will not need any extra soil.
Why Did We Like It?
First of all, this is made of clay pellets that are 100% naturally expanded and are inert, clean, and pH-neutral. If you do not have suitable soil in your backyard, then this is the next best option. You can add this to a pot and water it at intervals for great results.
Moving on, the structure of the pebbles will ensure that there is excellent aeration. These pellets act as water reservoirs and will retain water for a long while. It will be slowly released over time, and you do not have to water often. This saved us a lot of time and effort and helped orchids survive when we went out on trips. 
Further, the clay balls are lightweight, odorless, and sterile, ensuring perfect aeration. The soilless medium will help in preventing rotting roots and reduce acidity to a great extent. You can use it in terrariums and transparent bowls too, and they will add to the aesthetics of it. 
What Could've Been Better?
If you are a novice or this is your first time planting, then it is essential to read the instructions carefully. You will need to soak the pellets, and then there is a certain process by which you add them to the base of orchids. Learn about it well by reading the instructions on the back of your pack and only then proceed.
Pros
Acts as a water reservoir

Provides excellent aeration

Prevents excess acidity
Cons
The process can be difficult to comprehend
Up next is a brilliant product that professional orchid growers and hobbyists choose over other products. The Sun Bulb 5011 Better-Gro Phalaenopsis Mix is specially formulated to make your orchids healthy and promote overall development. It can be your secret weapon to health that your neighbors will be envious of. 
Sale
Why Did We Like It?
Do you wish to cover your garden with dazzling blooms? This is specially formulated with sponge rock, western fir bark, hardwood, coarse Perlite, and charcoal to create chunky peat. We found this to be extremely fertile and filled with the right nutrients. Also, since it is chunky, you can expect proper airflow, and hence the roots will not be getting suffocated. 
Moreover, the chunks retain water so that they can be used sparingly over a period of time. Orchids generally do not need a lot of water. And to prevent the soil from being moist always, this mix acts as a reservoir. 
What's more! The mix works very well for a year, and you will just need to water the plants at intervals. There is no extra effort that needs to be given, making it perfect for a jam-packed work schedule. 
What Could've Been Better?
We will suggest that you do not mix this with other nutrients and ingredients. Some customers have complained that improper mixing might lead to inconsistencies. This will allow some parts to drain water well while other parts will hold water leading to dry and wet spots. Try to prevent this from happening, and you should be good to go. 
Pros
Prevents roots from rotting

Easy-to-follow details on the pack

Ensures perfect drainage and aeration

Will act as water reservoirs
Cons
Not suitable for mixing with other ingredients
We are halfway into this list, and it is the perfect time to introduce the Burpee Organic Premium Potting Mix, which is known for its excellent potting qualities. This will provide you with a loose mix that enables roots to breathe and survive well. Our neighbors have started using this pack, too, because of the benefits.
Why Did We Like It?
To begin with, this item worked very well in the cultivation of all kinds of epiphytic orchids, Dendrobiums, Cattleyas, Phalaenopsis, Oncidiums, and Paphiopedilums. Made with a mix of sponge rock, hardwood, charcoal, and wester fir bark, it will help boost the growth of orchids to a great extent. If your blooms were dying or wilting, then this will help them get back to being their best self. 
Moreover, the materials help in smooth airflow and better drainage. Water will not accumulate around roots, and hence this prevents rotting of roots. Good aeration and drainage can go a long way in helping your plants. 
This also contains coconut coir, which will provide another sustainable product to the mix. It helps in maintaining the moisture level in the soil, which will lead to better plant development. 
What Could've Been Better?
The only complaint that we had in regard to this product is that there were glass pieces in the mix. This could lead to cuts or injuries if you are pouring the mix with bare hands. Hence always use gloves or use a shovel to take the mix out. That being said, we will not be holding it against the brilliant features. 
Pros
OMRI listed for organic use

Contains coconut coir

Made for raised bed plantation

It can be used straight from the pack
Are you looking for a mix to add to your terrariums? The Rio Hamza Trading Horticultural Mix will provide that perfect coverage for your plants, and what's more! It is absolutely natural and has no toxic materials. We believe in organic living, and this one was an excellent addition to our gardens. 
Why Did We Like It?
As we already mentioned, this is made of 100% organic and natural materials that include hardwood and grounded charcoal. Both of these ingredients work very well, improving drainage and amending the soil. In case you are using terrariums or pots, this will provide support in maintaining the soil quality, and you can mix it well into the soil before repotting. 
Also, the brand promises to keep the charcoal absolutely natural with no additives. It is full of nutrients, which, when added to the soil, improves the nutrient levels too. 
To add on, it plays an important role in removing odor and bacteria from the soil. Bacterial growth is very common, which can lead to the formation of molds. But this mixture will prevent them from breeding, and hence your plants are well-protected. 
Overall this pleased us a lot, and we were also very happy with the packaging. The bag had been nicely covered with cardboard so as to prevent any damage along the way. 
What Could've Been Better?
To be honest, this has worked very well, and we have no complaints regarding the efficiency of the product. However, it can be expensive and may not fit the budgets of an average homeowner. But if you are willing to spend a few bucks extra, we will totally recommend this for your plant babies. 
Pros
Efficient drainage assistant

Removes odor and bacteria

Improves airflow

Filled with vital nutrients
If you are looking for a handcrafted mix of the best ingredients, then the rePotme Phalaenopsis Monterey Dark Imperial Potting Mix will suit you well. It is handmade by professionals and packed in small quantities for you to use. Choose a great pot with drainage facilities, and you should be good to go.
Why Did We Like It?
The two ingredients used in this mix are coconut husk and Perlite. These 2 are combined well, and they work to promote water retention and allow airflow. The materials will prevent any particles from sticking to each other and will allow air to reach the roots easily. Also, since there is no soil added to the mix, there is a better chance of aeration. 
Now you might be worried about tiny particles and dust in mixes that can be detrimental for the soil. While cheaper variants available in the market often are filled with sawdust, this one is free from all of it. Dust and small particles are carefully separated before packing and hence you can look forward to an error-free experience. 
Also, this product needs very little water and you can water once a week, as that would suffice. Hence, it is suitable for people who go on frequent trips. You can have the orchids growing well while you are outside the city or on business trips abroad. 
What Could've Been Better?
While this product will help your orchids grow without any doubt, it does not have the mix of nutrients that many expensive and premium products have. Having said that, the price is lower, and you do get what you are paying for. We feel that it provides enough value for money, and hence we would not be holding it as a drawback. 
Pros
Arrived in a high-quality resealable pouch

Combination of perlite and coconut husk

Ready to use

Suitable for orchids of all kinds
If you are looking for superior water retention capacities, then the SuperMoss (22330) Orchid Sphagnum will be an excellent choice. We wanted something in addition to the soil to help in the growth process, and this turned out to be very efficient. And what's more! You can easily keep it in pots and containers inside or outside the house.
Why Did We Like It?
For starters, this dried moss consists of long fibers that can be used to line baskets and hanging pots. You can use it to cover the soil and to use it on top of every house plant. It can absorb 18 times its weight in water, and that makes for a great reservoir. Not only will it promote drainage, but it will release the water over time, keeping your plant hydrated. 
Further, this product allows for optimum oxygenation, which will, in turn, provide your roots with the means to absorb nutrients from the soil and water. It can take its time as the fiber keeps providing water in small amounts. 
Adding on, tropical soil can be a problem for orchids but not anymore with this item in the house. It can help provide essential nutrients that will make the soil ready to take on the plantation. 
What Could've Been Better?
We just have one complaint regarding this product, and that involves the amount of moss provided. Although the description says that one will get 2.4 pounds, when we weighed it, it showed 2.1 pounds. Now, this is not really a problem, but the pack can be misleading, and the company should look into it. 
Pros
Dust and dirt particles are removed

Contains nutrients that work on tropical soil

Has efficient water retention capacity

Long fibers for better drainage
There is a superb alternative to peat, moss, and charcoal, and the Southside Plants Organic Orchid Bark brings you exactly that. It is packed with a special kind of wood bark, which will provide all the needed nutrients and will promote quick drainage. Read on to find out all about its other advantages.
Why Did We Like It?
One of the top attributes of this product is a uniform distribution of water as this product prevents all kinds of wet spots in the soil. New Zealand Pinus radiata wood bark has been used, which is specially harvested from sustainable forests. Every chip has been paid attention to, and there is a uniformity in the size.
These are capable of absorbing moisture whenever you water the soil, and then they dry out slowly over time. This prevents the soil from being soggy around the orchids and will prevent roots from rotting. If you are wondering about the size, every bark chip is 9-12 mm in size and will be perfect for medium to large orchids. 
Moreover, the company has made the package user-friendly, and you can reseal it after every use. This makes it easier to work with, and you do not have to search for a separate storage container. 
What Could've Been Better?
The only drawback here is that there was a lot of dust in the pack that we did not expect. We will recommend that you throw out the dust or add it to your backyard in general. But keep it away from pots as that might disrupt the working of the bark chips. 
Pros
Prevents any wet spots in the soil

Reusable packaging

Allows proper airflow
If you were looking for a premium option, the Sun Gro Horticulture Black Gold African Violet Mix would serve you well. It is made to provide a porous and rich medium for all your orchids, and they will be thriving well in all kinds of soil. The mix provides enough nutrients that can work in any area and in all climates.
Sale
Why Did We Like It?
We were delighted to find an organic mix of ingredients that worked very well for our plants. This includes aged bark, Canadian sphagnum peat moss, pumice, or cinders, leaf compost, earthworm castings, horticultural grade perlite, and organic fertilizer. You can rest assured that your orchids will be blooming well in no time. 
Also, these materials are of very high quality, and we found that coarse Perlite has been used. This is better than flake vermiculite or perlite dust as they do not retain water. The coarse material has better water retention capacity and will prevent roots from suffocating. 
To add on, this helps in balancing the pH level of the soil and prevents acidity. Overall, we really loved the product, and it will last you for months easily. 
What Could've Been Better?
To be honest, we were a little disappointed with how the mix became dense with time. When you keep adding water, a lot of it is retained, and that starts to solidify the mixture. Hence make sure that you use a tool to mix and dig holes in the soil. This will help in maintaining proper aeration. 
Pros
It contains a rich mix of ingredients

Coarse Perlite used

Adjusts the soil's pH level
If you are facing severe water logging issues, it is time to shift to the Tinyroots Bonsai Soil Deciduous Blend because of its superior water draining qualities. As the soil plays a huge role in determining if your orchids will grow well, this one fills it up with all kinds of nutrients. 
Why Did We Like It?
We will begin by mentioning that it is a perfectly natural mix of natural bonsai tree soil that is created for deciduous trees. This consists of fine pine bark, Frit, Akadama, Turface, coarse river, and double-sifted compost mulch along with 28 other sources of minerals. These together make the soil very nutritious, and you will see your orchids growing well. 
Not only that, but it can also be used for Japanese maples, hornbeams, beeches, Elms, and deciduous bonsai trees. The versatility was truly impressive, and we were able to use it for the entire garden. 
Adding on, they have BonsaiOutlet in place, which is a forum that will help you out with all your doubts and queries. Rest assured that your calls are going to be answered; we got through to them twice without having to wait in line. 
What Could've Been Better?
We feel that the company could provide more quantity for the price that they are charging. It is pretty expensive, and you will only get 2.5 gallons. In case you have a large garden, more than one bag will be needed to ensure that all the plants get the required nutrition. Hence, we feel that it works best for small gardens or indoor plants. 
Pros
Contains no heavy or dense particles

Specially blended with unique ingredients

It contains traces of vital nutrients

Resealable stand-up pouch
Cons
Less quantity for the price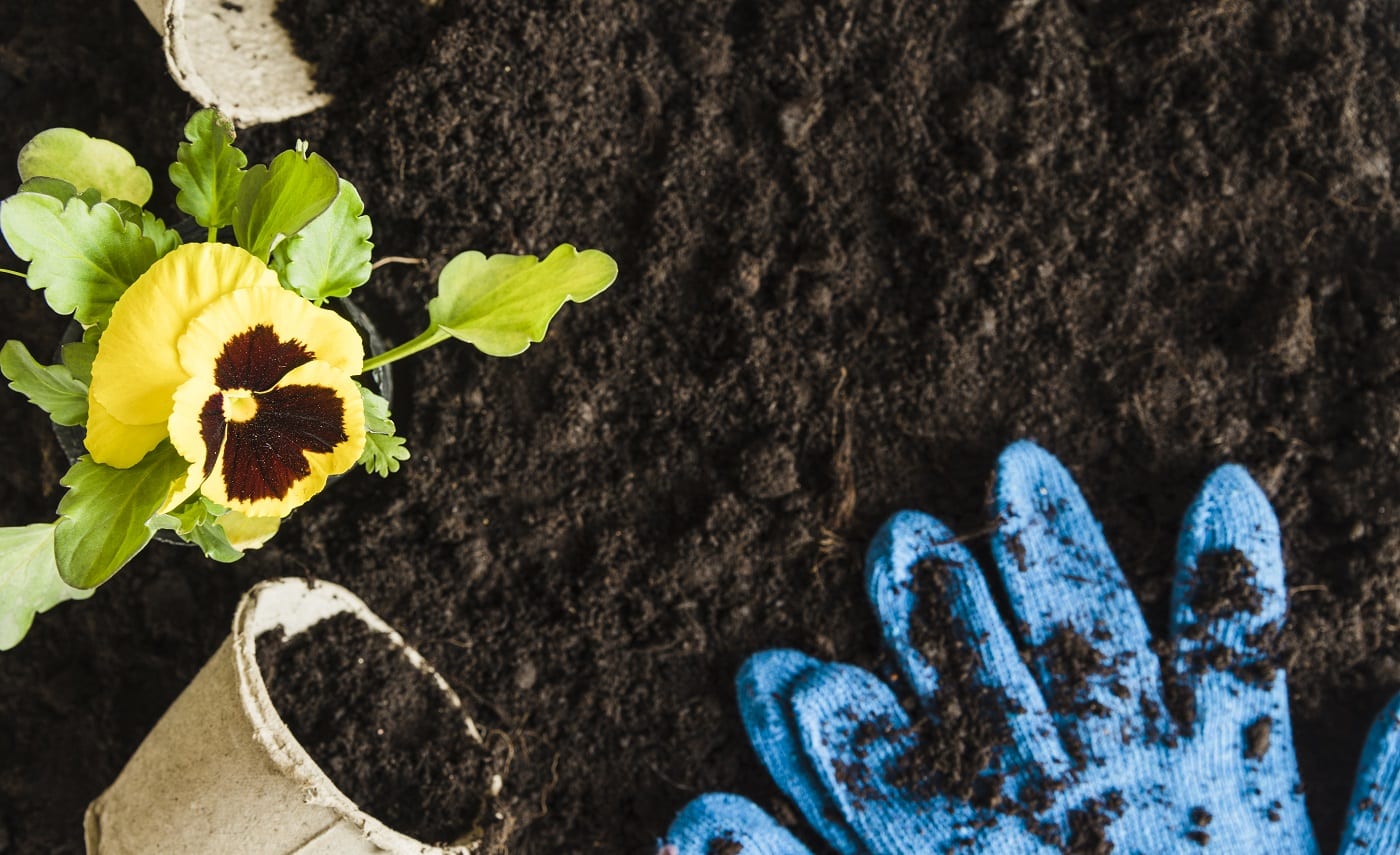 Orchid Potting Mix Buyer's Guide
The general potting soil that is available in the market is not very suitable for orchids. Hence, you should try and get yourself one of these best potting mixes for good growth. However, there are differences among each one on this list, and hence we have created this buyer's guide. It will help you pick one according to your requirements. Read on to know all about it. 
Coconut Coir
Coconut husk or coir is part of most of the mixes available in the market today. It is a very crucial ingredient that is very similar to wood bark but has better water retention properties. It can store water and prevent roots from decaying. 
Not only that, but it can also act as a water reservoir that stores water and prevents overhydration. Water will be released over a period of time, keeping the plant safe as well hydrated. 
Wood Bark
Another common ingredient found in potting mixes is wood bark, and there are different kinds of bark that might be used. Fine and thin wood bark is the best amongst all as it can absorb a lot of water. Like coconut coir, it will release the water over time keeping your plant hydrated. 
On the other hand, thicker wood bark will promote proper airflow, and hence, your plant roots can breathe easily. For epiphytic orchids, this is an advantage as they mostly need a mix of Douglas fir bark, pine bark, redwood, and osmunda bark, which are on the thicker side. 
Drainage 
As you must have understood by now, these plants require great drainage capabilities to survive. And to promote this, Perlite is an important ingredient. It helps in developing the structure of the soil, and since it is very porous in nature, it helps water drain through. The porous nature allows for open space through which water, as well as air, can pass through. 
Quantity
There are different types of nutrient mixes that you can opt for, and they all vary in size and weight. Ensure that you have looked into how many plants need nutrition and then purchase accordingly. A product might come cheap but may contain only 1 lb that will be sufficient for 2-3 plants at the most. This would end up being very expensive for a larger garden. 
Moving on, there are some mixes that do not need soil to be added to them. These are self-sufficient, but you will need a lot of it since you are mixing it with soil. Hence, make a note of the quantity and size of pots before purchasing. 
Longevity
Some mixes will work well for 6 months to 9 months, where you do not need to repot or add more nutrients. All you got to do is water once in a few days, and you should be good to go. Now, if you have a very hectic work life or you take trips often, this is essential. It will save time, and you can get great looking blooms with minimal effort.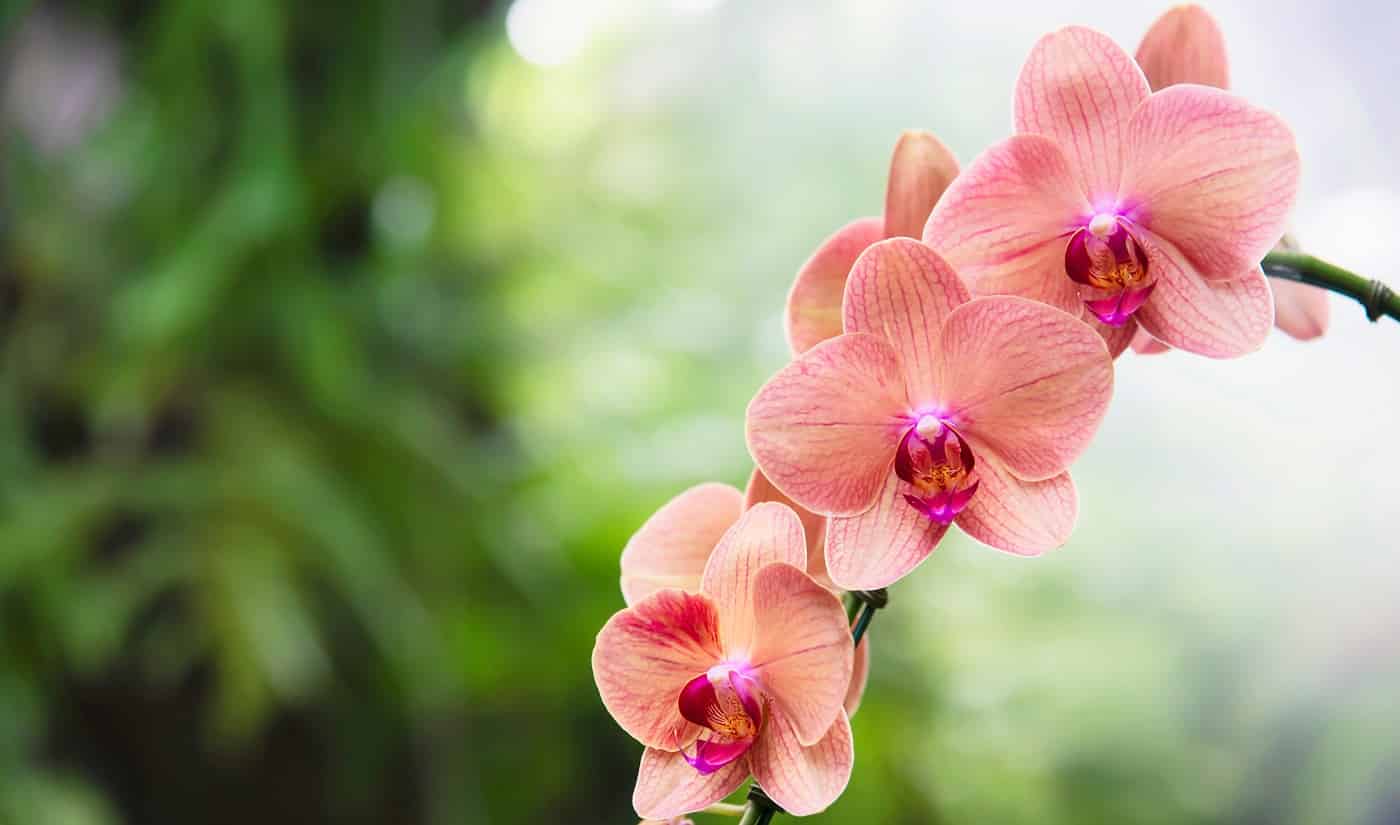 Verdict
Your final choice will depend on the type of orchid you wish to grow. Please make a note of the requirements of your plants and match it with that of the potting mix for best results. This will help save time and effort in creating your own compost mix and using it. 
With this, we come to the end of this article but before we take your leave, let us take you through our favorites. Miracle-Gro Potting Mix VB00009 is our personal favorite because of the rich mix of ingredients it has.
But if you are looking for a product for indoor plants, then Miracle-Gro 72776430 Indoor Mix is an excellent choice. And for an all-organic mix, Perfect Plants All Natural Mix will work out well. 
On this note, we will say our goodbyes, while you let us know about your favorites in the comment section below.
Happy gardening! 
Related Articles
5 Best Self-propelled Lawn Mowers Right Now
The 5 Best Lawn Mowers for St Augustine Grass Right Now
Best Lawn Edging for a Legendary Garden 
4 Best Walk Behind Brush Cutter  
13 Best Trimmer Lines | Multi-Sided, Round, Square, Twisted & Serrated
13 Best Inexpensive Lawn Mowers For Small Yards
6 Best Electric Start Self Propelled Lawn Mowers 
11 Best Battery Powered Lawn Mowers  
11 Best Mosquito Fogger Insecticide
9 Best Fertilizers for Petunias Right Now
9 Best Fertilizers for Hydrangeas
13 Best Weed And Feed For Lawns
13 Best Weed Killer for Flower Bed Reviewed
How to Install Landscape Fabric for Weed Control
Does Grass Seed Expire? All You Need to Know
11 Best WiFi Smart Sprinkler Controller 
13 Best Backpack Sprayer [Buyer's Guide]
13 Best Fertilizer for Palm Trees 
13 Best Fertilizer for Zoysia Grass
13 Best Fertilizer Spreader For Lawn & Garden