Fishing is often a game of fate and chance, and as entertaining as that is, the wait can get to the best of us.
This is where a fish finder can come to your rescue, especially if driving to the pond has already tested your limbs and patience. Portable ones employ sonar technology to detect fish in a water body. Once you've located them, the boat can be guided to the specific spot.
Easy to carry around and light in weight, they are a smart option for any ardent fan of fishing. Some even fit right inside pockets!
However, with the advent of technology, fishing equipment has improved both in technique and durability. The market is now filled with excellent devices, each with its unique pros and cons.
Therefore, selecting the right one can be an arduous task. To make it easier, we've compiled a list of the 13 best products out there.
So, let's dive right in, what say?
Best Portable Fish Finders
IMAGE
PRODUCT
DETAILS

Our Top Pick

Our Top Pick

Garmin Striker 4

In-built GPS and flasher
Way-point map
GPS speed indicator

VIEW LATEST PRICE →

Humminbird 409620-1 Helix 5 DI Fishfinder

External microSD card
Transducer included
Accurate map

VIEW LATEST PRICE →

FishHunter PRO

World's fastest portable fishfinder
Connects to phone's WiFi
10 hours of battery life

VIEW LATEST PRICE →

Garmin Striker 7SV

Highly sensitive GPS
Chirp Sonar for continuous frequencies
Accurate way-point map

VIEW LATEST PRICE →

Vexilar SP200 T-Box Fish Finder

Works as a Chartplotter
Allows multi-device support
Includes in-built Transducer

VIEW LATEST PRICE →

Lowrance Hook 3X Sonar Fish Finder

High resolution LED display
Offers dual-frequency
Moisture-proof and 3x water-resistant

VIEW LATEST PRICE →

Lucky Portable Fish Scanner

Scans underwater contour
Rechargeable transducer
Two light beams to attract fish

VIEW LATEST PRICE →

Ricank Portable Handheld Fish Finder

Depth range of 300 feet
Battery life of 5 hours
In-built Transducer

VIEW LATEST PRICE →

Humminbird 409640-1 Helix 5SI

Include Chartplotting system
UniMap cartography-enabled
Supports a microSD card

VIEW LATEST PRICE →

Deeper Smart Fish Finder

Three-beam frequencies
Cast range of 330 feet
Compatible with iOS and Android devices

VIEW LATEST PRICE →

Venterior VT-FF001 Portable Fish Finder

Lucid black and white readings
Accurate depth measurement
Works at 0-degree Fahrenheit

VIEW LATEST PRICE →

Lowrance Elite 7 Gold Chirp Fish Finder

7-inch LCD screen
Supports multiple network communication
Accurate GPS

VIEW LATEST PRICE →

Garmin Echo 551DV

480x640 color display
Includes Transom mount
In-built Transducer and cable

VIEW LATEST PRICE →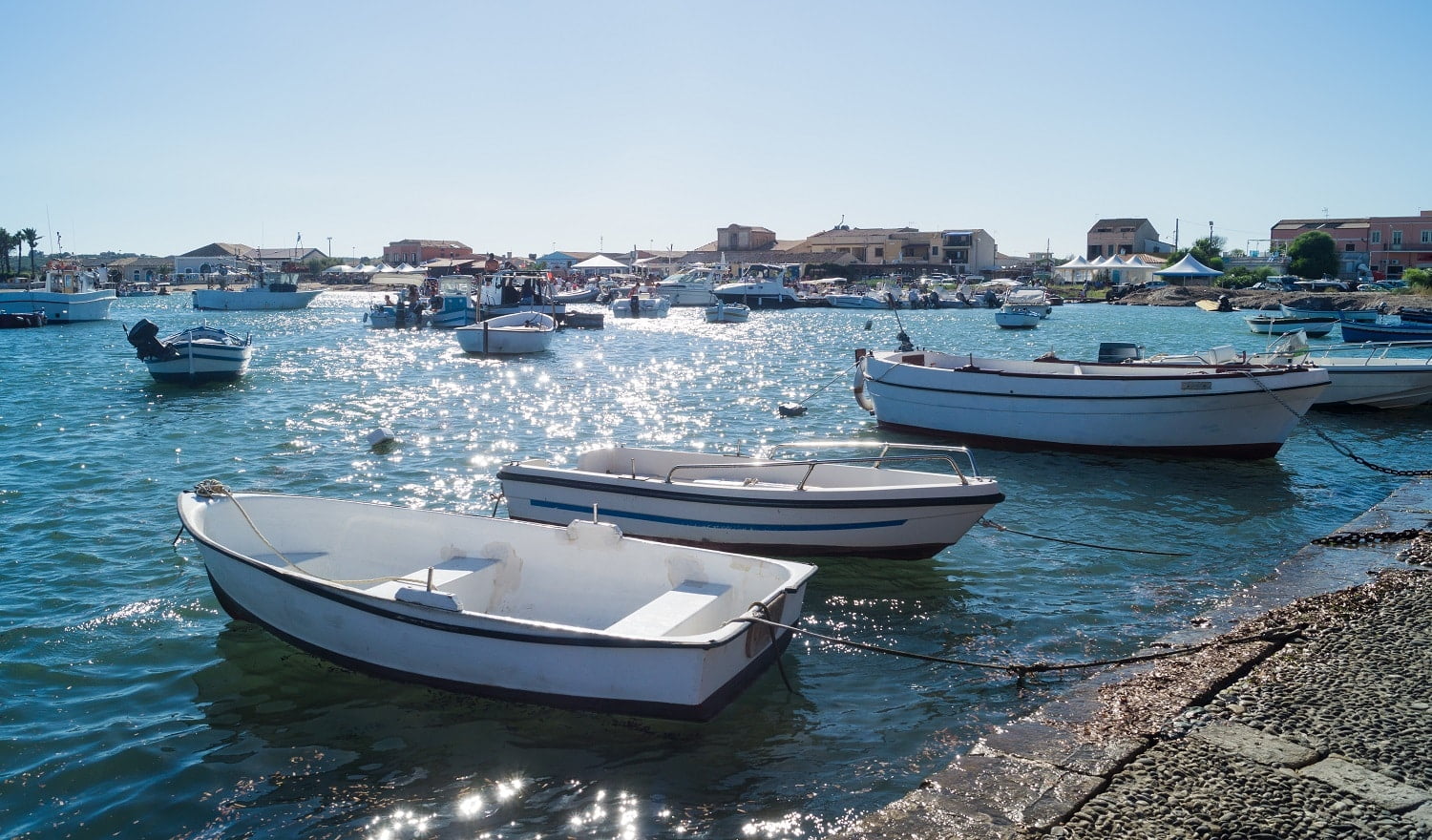 Our first recommendation is from one of the most established names in the fishing industry. Garmin has been a stickler for quality and functionality since its very inception and the Striker 4 is an excellent example of its brand values. Equipped with all the necessary features, it delivers a performance that leaves little scope for complaint.
Sale
Why Did We Like It?
As one of the leading products in the market, the Striker 4 from Garmin is well-suited to the needs of amateur as well as professional fishers. The device is equipped with excellent features that allow for easy access to the right spots in the pond and is also constructed with premium quality materials.
The unit comprises an in-built GPS along with a Chirp Sonar and flasher. These three components work in tandem to ensure a smooth and hassle-free fishing experience and also allow the user to save the data for a specific location in the water. In addition to that, it indicates the GPS speed too, so users can have an idea of their pace of navigation.
Lastly, this fish finder allows for accurate navigation, thanks to the way-point map which also provides easy access to brush piles, stumps, or docks. Therefore, users are able to find their catch in areas that are otherwise difficult to reach. Ergonomically designed and offering good value for money, Garmin's device promises to deliver.
What Could Have Been Better?
The only concern with this otherwise excellent product is the screen size which may come across as being too small for users. However, considering all that this fish finder has to offer, that's a minor issue.
Pros
Ease of navigation

Accurate results

Premium and durable construction
Next on the list, is the Helix 5 DI fishfinder, the brainchild of another trustworthy brand in the market. Humminbird has always prided itself on operational efficiency and the quality of its equipment, and the Helix is no exception. Reliable and high-functioning, it is the ideal companion to anyone new to fishing.
No products found.
Why Did We Like It?
The fact that this is ideal for beginners speaks volumes about its operational efficiency and ease of use. Equipped with a GPS that is unfailingly accurate in functioning, this nifty device also constitutes an external microSD card. So, you may save the data and way-points in a way that is easy to retrieve as and when required.
In addition to that, it helps you save money. The packaging, along with the primary fishfinder, also comes with a Transducer that further streamlines the fishing technique. Hence, the costs of buying a separate attachment are eliminated. Long story short, Humminbird not only takes care of the basics but also goes the extra mile.
Last but not the least, the fishfinder is designed ergonomically to ensure user comfort at all times. Fitted with all necessary components, the Helix 5 DI is a great option for amateur fishing enthusiasts and one of the best in its price range.
What Could Have Been Better?
The only aspect that we felt could be improved is the 2D function which seems to falter beyond a depth of 200 feet. However, this can be easily fixed by adjusting the settings to the required degree and all the details are outlined in the instruction manual.
Pros
High operational efficiency

Good value for money

Ergonomic design
Cons
2D function could improve
Up next, we have what's easily one of the best fish finders in the market right now, and also the world's fastest portable one. How's that for a credential? The FishHunter PRO employs cutting edge technology to offer a performance that is hard to match in terms of both accuracy and speed. Read on to know all about it!
Why Did We Like It?
Touted as one of the most efficient fishfinders out there, the FishHunter PRO is certainly a contender for the top spot on any list. Essentially, it's an upgraded version of its predecessor, one that has worked on the shortcomings of the earlier model to give users a brand new device with excellent features.
The most salient attribute of the fishfinder is its connectivity. It works effortlessly with your phone's WiFi and offers incredible portability. Keep in mind, that the connection is over WiFi only and not Bluetooth. This implies that not only is it more mobile but also far faster to function. What's more, the range is over 150 feet!
Furthermore, the unit comes with a battery life of up to 10 hours and users can troll the same at the speed of 2.5 mph from the vessel or shore. Alongside this, it also reaches a depth of 150 feet while ice-fishing and 100 feet in the case of jig tracking. With excellent graphics and multiple-view screens, the PRO truly makes a mark.
What Could Have Been Better?
Although there are no functional flaws in this device, the only issue that could be looked into was the WiFi connection. It tends to waver in places with extreme weather or other unfavorable conditions but bear in mind, this is a rare occurrence and hardly a cause for concern.
Pros
Excellent connectivity and portability

High operational efficiency

Offers ease of use

Long-lasting battery
Cons
WiFi connectivity could improve
The second product from Garmin on the list, the Striker 7SV is a surefire hit with veterans and newbie fishers alike. Designed to withstand tough conditions and fitted with attractive features for a smooth experience in the water, it makes for a worthy addition to your fishing equipment and promises to deliver.
Why Did We Like It?
First and foremost, with the Striker 7SV, design takes the cake. Robust and built to endure, the body of the device is ideal for long hours of fishing in difficult weather conditions. It is especially suitable for rugged marine environments and has little difficulty in operating in less than ideal climes.
In terms of functioning, the device is hard to beat. Equipped with an excellent GPS receiver, it allows the user to mark their favorite spots and also indicates the speed of navigation. Also, the waypoint map makes for easy viewing of obstacles and elements such as brush piles, stumps, and rocks, and works in tandem with the GPS for a seamless performance.
Lastly, Garmin is a staunch Chirp Sonar loyalist and this fishfinder employs the same technology to ensure that the stream of frequencies remains continuous, thus providing volumes of useful information to the user. Additionally, it creates crisper fish arches for better target separation. Ideal for both ice-fishing and vertical jigging, Garmin's product fails to disappoint.
What Could Have Been Better?
Garmin's fishfinder is close to perfect but it's not quite there yet. The only feature lacking in this otherwise excellent device is that the user will not be able to load maps onto it. However, it is considerably priced lower than models with maps and nevertheless offers great value for money.
Pros
Suitable for rugged environments

High accuracy

Seamless frequency streaming

Versatile functions
Our next suggestion is a fishfinder that certainly scores points for innovation and has a multifarious function. Easy on the budget and an extremely handy device to have around, Vexilar's product makes for a worthy purchase. Take a detailed look at its features to learn more!
Sale
Why Did We Like It?
There is no dearth of reasons for us to be impressed by Vexilar's fishfinder. It is one of the most technologically advanced models out there and works well as a Chartplotter as well. The versatility in functioning is further improved by its ability to connect to the user's smartphone to enhance the experience.
In addition to that, the unit makes way for multi-device support through which it can also be connected to an iPad and iPhone simultaneously. What makes the operation even more sophisticated is the in-built Transducer. All in all, when it comes to functioning, there is nearly nothing one can complain of.
Long story short, Vexilar offers a stunning performance with respect to functionality and technological prowess. It is versatile and durable and makes for a handy unit to have around for multiple uses. Also, perfect for the tech-savvy fishing enthusiast, it offers good value for money. Quite the cherry on top, isn't it?
What Could Have Been Better?
While there are no functional errors to be found on this device, it's best to ensure that one is savvy with technology as otherwise, it's easy to miss out on most of the features. Also, it's not the best fishfinder for measuring depth. However, there are numerous devices geared specifically for the purpose, so that's hardly a red-flag.
Pros
Versatile and high-functioning

Simultaneous connectivity

Good value for money
Cons
Only suitable for tech-savvy users
Lowrance is another brand that has established a name for itself in the fishing equipment industry and this excellent model does a commendable job of living up to it. High-functioning and easy to use, the Hook 3X is a great addition to any fishing toolkit and has all the necessary features for a hassle-free experience.
Why Did We Like It?
If accuracy in readings is your primary lookout in a fish finder, then Lowrance's product is the way to go. Equipped with features such as a backlit LED display and 320×240 resolution, it offers clarity of readings under any light conditions, including harsh sunlight. Also, the readings are crystal clear which enhances the all-round operation.
In addition to that, the device provides for a dual-frequency of 83 kilohertz or 200 kilohertz which gives the user better knowledge of what's underneath. Furthermore, there is also a conical coverage of 20 degrees that is immensely useful while employing the drop-shot technique.
Last but not the least, Lowrance's fish finder offers great ease of operation. Easily mountable on kayaks, it has a simple installation process that demands no specific skills or tools. Moisture-proof and water-resistant, it is built to endure all kinds of marine environments and makes for a dependable companion on fishing expeditions.
What Could Have Been Better?
There is little to complain of in this nifty little thing; it's very functional and built to last. However, the aspect that could put off users is that the 200-kilohertz mode is prone to the occasional malfunction. We'd suggest getting in touch with Lowrance's responsive customer support team as they're ever-ready to tackle such issues.
Pros
Highly accurate readings

Clear and bright display

Easy to install
Cons
200-kilohertz mode prone to malfunction
Last on the list, Lucky's fish finder is as capable as all the others that have come before. Fitted with a well-thought-out range of features, it serves all necessary purposes to satisfaction and makes an impression that lasts. Dependable and sturdy, this makes for a smart buy for discerning users.
No products found.
Why Did We Like It?
Lucky's fish finder is a versatile device that performs a number of functions. Multifarious in use, it can easily track rocks, underwater contour, and temperature along with its primary role of scanning the area for fish.
In order to do so, the unit makes use of a variety of features among which the two light beams definitely stand out as it's not often seen in fish finders. They do a good job of attracting more fish to the desired area, and this is further helped by the yellow transducer. Also, the paint makes it easy for the user to keep track of the sonar or while fishing at night.
Last but not the least, both the transducer and batteries are rechargeable and come with two USB cables for the purpose. Moreover, this is an affordable option and one of the best in its range, one that also offers excellent portability along with all the aforementioned features.
What Could Have Been Better?
Our only gripe is a rather minor issue when compared to all that the device has to offer. The screen of the scanner is smaller in dimensions and at 2.4 inches, it might disappoint the stray user. However, it's nowhere near small enough to pose a problem for users with visual impairments. So, we'd definitely say, go for it!
Pros
Suitable for night fishing

Color screen for good visibility

Waterproof and well-constructed
Our penultimate suggestion is a product that is also among the most affordable ones out there and offers an impressive degree of functionality. It's the perfect example of the fact that not all fish finders burn a hole in our pockets! With this one, you're bound to have a smooth fishing experience on any water.
Why Did We Like It?
Like its predecessor, Ricank's portable fish finder is a fuss-free one that focuses on the task at hand with a single-mindedness that's difficult to find in fancier devices. The display is black and white and indicates readings with a clarity that is both fresh and easy to understand. Also, it is proficient in measuring the depth of the water which simplifies the process further.
Moreover, most models come with an in-built Transducer. However, Ricank takes it one step ahead by attaching a yellow float to make it easier for the user to keep an eye on it. This is certainly a very unique attribute and ensures that the sonar doesn't steer out of sight for a single minute.
In addition to that, the unit has a depth range of 300 feet and can be used in deep or shallow waters with equal ease. Also, the sound wave cone is angled at 45 degrees and its batteries are rechargeable. All in all, this fish finder is as time-efficient as it's easy on the budget and makes for a smart purchase.
What Could Have Been Better?
Although there's not much to complain of, we feel that the inclusion of an in-built GPS would have boosted the appeal of this fish finder to no end. However, it does a wide range of attractive features to choose from, and to be fair, this is a minor issue.
Pros
High operational efficiency

Easy to maintain

Great value for money
This is the second time Humminbird has featured on the list and for good reason. As one of the most reliable brands in the industry, it manufactures products that are hard to beat in terms of functionality as well as longevity. The Helix 5SI is no exception to the rule and comes fitted with excellent features.
Why Did We Like It?
An upgraded version of the Humminbird 409620, Helix is an excellent fish finder that offers a high level of versatile and accurate functioning. The in-built GPS works without a hitch and along with the internal Chartplotting system, makes the device a reliable one to carry on any expedition.
Moreover, this is one of the few fish finders that have the capacity for UniMap cartography and thus allows for hassle-free navigation. Also, the microSD card helps to transfer map data and waypoints with ease, while a side-imaging system further improves the primary functioning of the unit as opposed to the traditional sonar.
Long story short, this is a fish finder you can trust. It delivers an impeccable performance when the boat is moving with speeds of 3 to 4 mph and is sturdily built to withstand a harsh marine environment. Lastly, the unit is well-equipped with all the latest features and is one of the best models in its price range.
What Could Have Been Better?
Although there are no operational faults with the device, the only gripe is that the packaging can often be misleading. For instance, the Transducer tends to be missing on occasion. However, if brought to the manufacturer's notice, they are bound to resolve the issue in a time-efficient manner.
Pros
Accuracy in navigation and readings

Additional features for enhanced functioning

Sturdy construction
Cons
Packaging can be misleading
Next on the list is a fish finder that has an important claim to make: it is the only castable fish finder in the world! With the other specifications just as impressive, Deeper Smart's product makes for an excellent addition to your toolkit, one that promises to deliver. It is fitted with functional features and can be depended upon without a doubt.
Why Did We Like It?
In terms of its primary function, this fish finder is hard to reckon with. It makes use of three-beam frequencies to deliver clear and accurate results on the spot. Also ideal for locating target species, users can easily pinpoint specific spots and predator fish. Therefore, the unit is just as well-suited to deep-water fishing.
Furthermore, the casting range is impressive at 330 feet and the device connects easily to iOS and Android devices. Another reason why it's ideal for prolonged expeditions is the fast charging time; it reaches its full capacity in just 75 minutes and makes for the perfect companion to any fisherperson.
Lastly, with Deeper Smart, users can create their own bathymetric maps from their vessel and access it as a fishing journal! It's designed to include all scans, maps, notes, and points of interest in one nifty bundle. Sturdily built and with a warranty of 5 years, the device lasts you a long while and delivers an impeccable performance.
What Could Have Been Better?
The only area users may have an issue with is that most of the features need them to create an account. Many may see that as an unnecessary or an invasion of privacy. However, given how committed the brand is to its customers, bringing the issue to their notice would be a good step towards resolving the issue.
Pros
Incredible accuracy and range

Suitable for deep-water fishing

All-in-one data storage
Cons
Doesn't function without making an account
If you chance upon Venterior's portable fish finder, you're in luck. For its price tag, it serves an incredible range of functions and is undoubtedly a smart budget buy. Reliable and minimalistic, the device makes for a suitable companion to the serious fishing enthusiast and offers a fuss-free experience at a minimal cost.
Why Did We Like It?
With a severely minimalistic approach to the job, the Venterior VT-FF001 is truly one of a kind. It is a handy device that gives you accurate readings of the depth and scans show up in black and white without a hitch. By doing away with color and other fancy display options, Venterior sticks to the basics in a way that only aids the fishing process.
In addition to readings, the fish finder is also adept at measuring the depth of the water body to a significant extent which is especially useful in deep-water fishing. Also, it can spot rocks, sand, and tall plants just as accurately and makes navigation a smooth affair.
Lastly, Venterior's product certainly has operational efficiency high on its priority list. With a backlit display that is ideal for use in the dark and a fish alarm, it proves itself as a functional appliance that also ensures ease of operation. Affordable and versatile, Venterior's device is a strong recommendation.
What Could Have Been Better?
It's hard to criticize this fish finder, as you'll agree, however one point did not sit very well with us. The screen is not waterproof which may pose problems in marine environments. But we'd say, it's a small bargain to make in exchange for such worthwhile features.
Pros
Handy and easy to use

Versatile functioning

High operational efficiency
The second Lowrance product on the list, the Hook Reveal 7 is every bit as impressive as the one that came before. High on operational efficiency and functionality, it incorporates the latest technology in its internal mechanism and allows for a unique fishing experience. Read our review of it to learn more.
Sale
Why Did We Like It?
As one of the most popular models of fish finders in the market, the unit from Lowrance ticks all the necessary boxes and then some. In terms of navigation, it offers accurate results, thanks to the in-built GPS, and is suitable for all kinds of fishing.
In addition to that, the display certainly caught our attention. A 7-inch LCD screen is not only hard to come by but it also allows for clarity of readings which makes it easy for the user. Also, it works well in bright sunlight which is a huge perk!
Last but not the least, the unit's true capacity lies in the field of communication. It is one of the few fish finders that support multiple network communication and leaves its counterparts behind by a wide margin. The way, therefore, that the product gives you your money's worth is by connecting to any equipment possible.
What Could Have Been Better?
The only aspect that needs improvement in Lowrance's otherwise top-notch device is the Sonar. It falters in displaying the depth, especially when the speed varies. However, Lowrance has an exceptionally well-trained and responsive team and such issues can easily be resolved. So, we'd suggest getting in touch with them.
Pros
High accuracy of results

Bright and clear display

Offers good connectivity
Cons
Sonar prone to malfunction
By now, we surely don't have to spell out Garmin's prowess in manufacturing fishing equipment. Equipped with an equally powerful display, it uses the best technology to offer a seamless fishing experience that leaves the user with little to do. Trustworthy and robust, the Echemap is one of Garvin's best.
Sale
Why Did We Like It?
With the Echomap, we have another excellent product to pick from the list. Right off the bat, it impressed us with its high-resolution color display that works well in brightly lit environments with ease. The images are detailed and well-saturated and offer the viewer a clear picture of what's below the water level.
Moreover, this is a device that scores points for operational efficiency. Fitted with Transducer and a 20-inch long cable to go with it, it is the ideal fish finder for anybody who wants to avoid extra expenses of purchasing the attachments.
But that's not all; Garvin comes with a trolling motor mount as well as a Transom mount, thus offering both versatility and portability. Also, the package includes a tilt/swivel and quick-release mount along with the two. Needless to say, it is one of the most versatile items on our list and allows for robust functioning under all conditions.
What Could Have Been Better?
The only thing to keep in mind before making a purchase is that it might take the user a considerable amount of time before they learn to use all the functions. However, with a fish finder this efficient, that is certainly time well spent!
Pros
Clarity of display

Easy to maintain; sturdy

Offers high portability
Cons
Takes time to learn the functions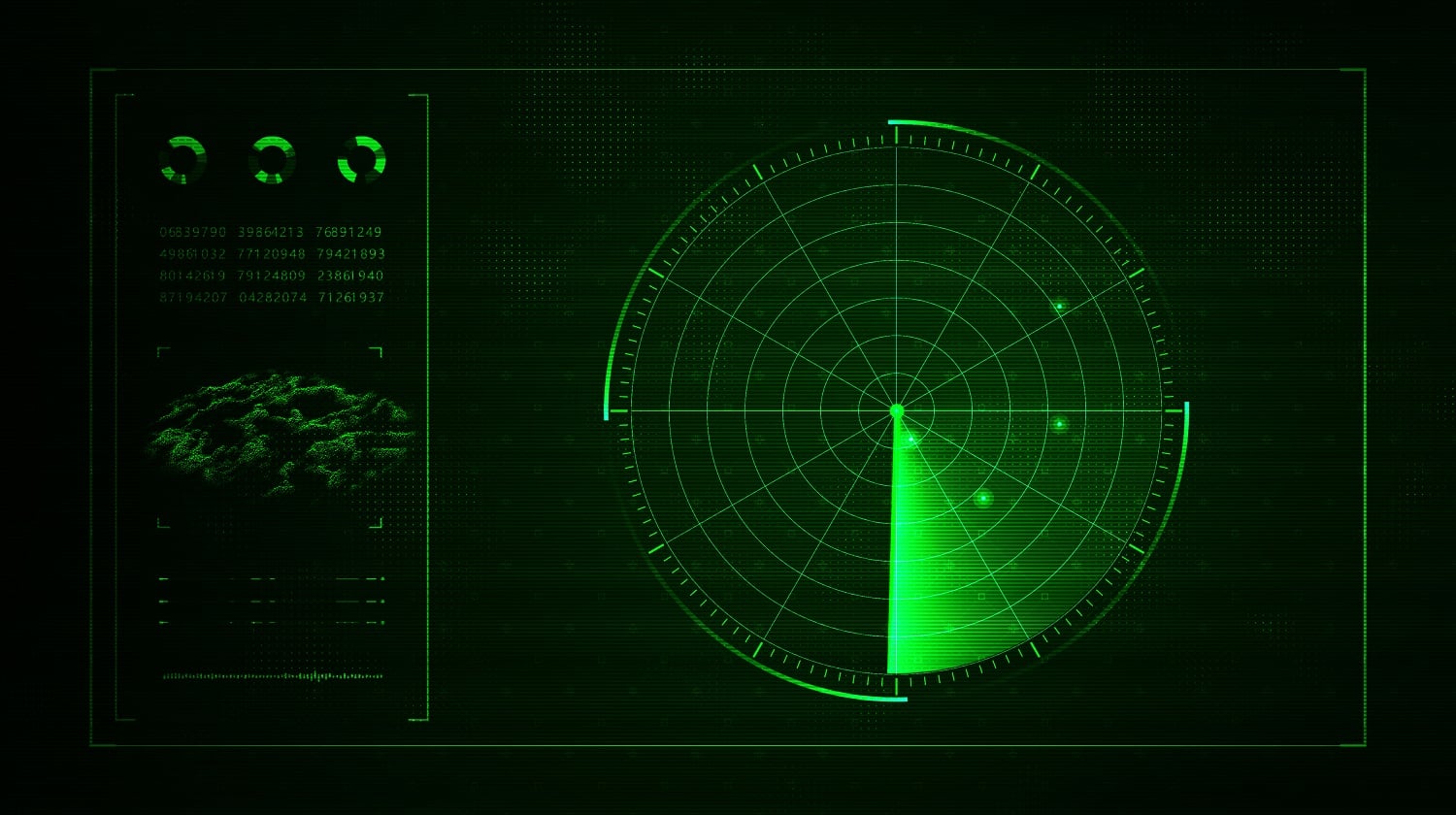 Fish Finder Buyers' Guide 
To put it in a nutshell, fish finders make fishing a far easier and fulfilling experience provided you've got the right device in hand and our list has some of the best models for the purpose. However, in order to zero in on the right one, there are certain guidelines to remember. If a product's features align with your individual needs, it's probably time to bring out the wallet!
Power Rating
Fish finders have their power ratings measured in watts; it could either be high or a low rating. Devices with a higher rating offer greater accuracy in readings and also work well in more depth. If you are a frequent deep-water fisher, it's best to get a fish finder with a high power rating.
Quality of the Transducer
The Transducer is one of the primary prerequisites of an accurate fish finder. By emitting sound waves (Sonar), it detects the presence of fish for easy location. A simple way to find out how well this component works is to read customer reviews as companies are often misleading in their advertisement.
Batteries
There are three methods of charging the device. A rechargeable battery, disposable ones, or by plugging it into a power source of 12 volts. In most cases, the specifications are clearly written on the device itself.
12-volt fish finders are the most cost-efficient option and also allow for prolonged operation. However, they must be plugged into the boat at all times which limits their portability. Disposable batteries, on the other hand, is a smart choice for the avid fisherperson.
Display Quality
A fishing expedition is only enjoyable if you're not squinting your eyes at the display every time you need to take a reading. This is why the display quality of the unit is a crucial factor to check.
Many good models have features like color graphs and larger, high-resolution screens. Ensure that the display works fine in harsh sunlight, as that's a recurrent problem with these devices. Therefore, backlit displays are a good option if you want to avoid that.
Portability
Portability, however, is one of the first aspects to check for; otherwise, the whole point of a fish finder is quite lost. A rule of thumb to remember is that compact designs are easier to pack and carry around as opposed to bulkier devices which are limited in their movement.
Connectivity
Some fish finders are big on state-of-the-art technology and can be paired via Wi-Fi to one's phone and tablet. This is certainly a smart investment as it brings high operational efficiency, although you do have to shell out quite a hefty amount in some cases. But do keep in mind that less fancy models will do the job just as well and that connectivity is by no means an essential feature.
Cone Angle
While examining the Transducer, it helps to ensure that the cone angle of a fish finder is as suitable for your needs. An angle of 60 degrees is preferred if you want to have a wide view of what's underwater. On the other hand, narrower cones with a 20-degree angle are better tailored to deep-water fishing.
Dual fish finders combine the best of both. With these units, users have the option to choose between wide and narrow angles. But they're also far more expensive than regular models and may not suit a wide range of budgets.
Waterproof
You'd think this was a no-brainer for a marine device. But surprisingly many fish finders aren't waterproof. Many LED screens are prone to damage by water, although Transducers have absolute water-resistance. So, we'd recommend buying a product all of whose parts are waterproof even if it means spending a little more than you'd anticipated. It's definitely a worthwhile investment.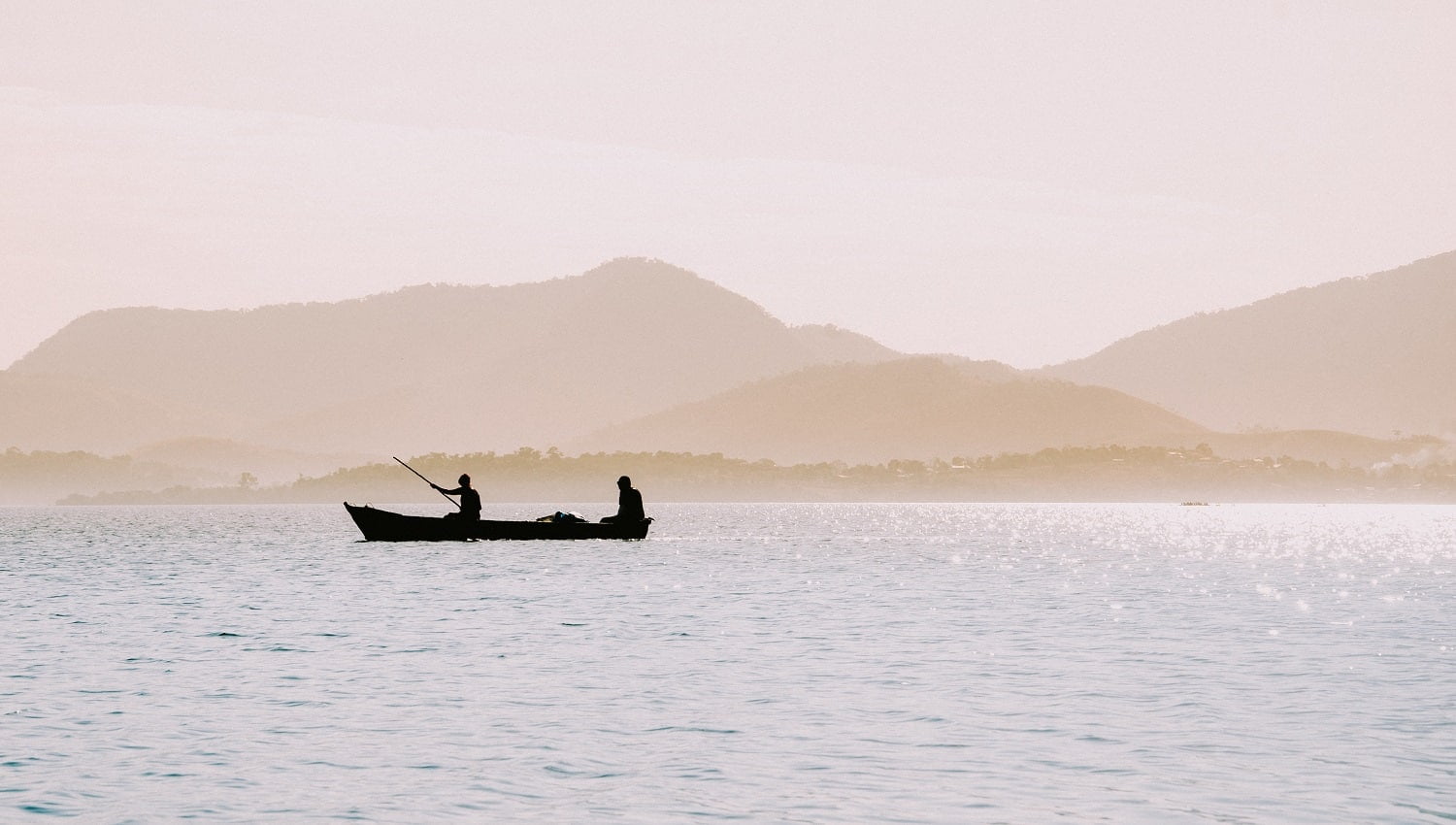 Verdict
With that, we come to the end of this guide and hope it has been helpful.
However, to bring you just another step closer to the right device for your needs, we've rounded up a few of our favorites.
Deeper Smart's product makes for a premium choice with impressive overall functioning but it comes at a considerable cost. Speaking of prices, Venterior makes a good case for excellence on a budget and offers good value for money.
So, go get yourself that fish finder already! But before that, do leave your comments below on what you think of our suggestions.
Till next time!
Related Articles