Looking to replace your old electric smoker with a new one? Are you absolutely sure about the features you are looking for?
You might feel that choosing an electric smoker isn't quite a herculean task. But the confusion starts after you come across all the models available in the market. That's where this guide to the best electric smokers will help you out.
Believe this when we say we had a tough time coming up with these options too, as there are a whole lot of models to choose from! The seven models we have picked have the most efficient features you can get in the market and are totally worth the money you spend on them!
Along with our analysis of each model, we have added some pros and cons to summarize it, which will help you further to make the right choice.
So, let's go ahead and look at the best range of portable electric smokers out there!
Top Portable Electric Smokers
IMAGE
PRODUCT
DETAILS

Our Top Pick

Our Top Pick

Masterbuilt MB20071117 Digital Electric Smoker

A patented side wood chip loading system
Digital panel for controlling temperature and time
Temperature control through thermostat to ensure consistent smoking

VIEW LATEST PRICE →

Cuisinart COS-330 Electric Smoker

Built-in analog thermometer monitors the temperature
Heating temperature rises fast
Two handles and a lightweight frame

VIEW LATEST PRICE →

Masterbuilt MB20070210 Analog Electric Smoker

Built-in temperature gauge
Easy temperature-control with an analog dial
Three chrome-coated smoking shelves

VIEW LATEST PRICE →

Masterbuilt MB20073519 Bluetooth Digital Electric Smoker

Bluetooth smart technology for controlling and monitoring meal temperature
Four chrome-coated smoking racks
A built-in meat probe thermometer

VIEW LATEST PRICE →

Smoke Hollow 26142E Electric Smoker

A temperature control unit
Porcelain-coated water pan
Wood chip tray

VIEW LATEST PRICE →

Char-Broil Analog Electric Smoker

Aluminized steel water pan
A cooking capacity of 544 square inches
Door-mounted temperature gauge

VIEW LATEST PRICE →

Dyna-Glo DGX780BDC-D Vertical Charcoal Smoker

Charcoal chamber with porcelain enamel
Double door design
4 height-adjustable cooking grates

VIEW LATEST PRICE →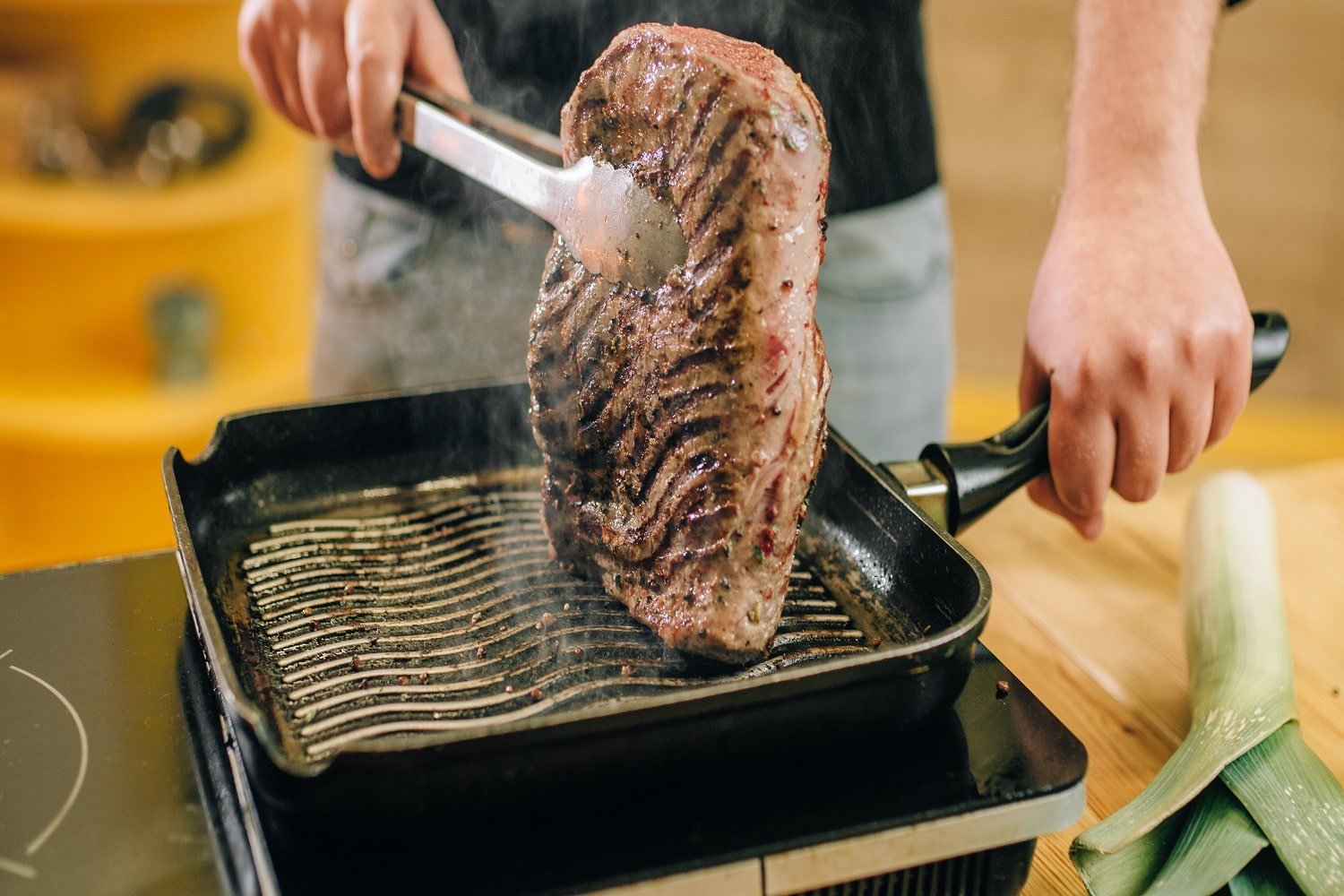 Masterbuilt is known for manufacturing some of the best electric smokers available in the market. The products are high on the value-for-money quotient as well. And the MB20071117 Digital Smoker is among the most sought after models of the brand. The dimensions measure 20 inches by 19 inches by 33 inches, thus offering a quite large cooking space. As per our experience, we regard it as one of the best among these four.
Why Did We Like It?
We were highly encouraged by the great user reviews for this electric smoker. So we went ahead and tried making a juicy, smoky meal in it. And what do you think? The product completely lived up to our expectations, giving an intense taste to the meal!
The large cooking space in the smoker will allow you to put 4 trays with different food items in one go! Hence, you will have food cooked for 4 to 5 persons at the same time.
Furthermore, the durable and reliable build quality of the product is another feature that ensures it has great longevity. Also, cleaning the smoker is the easiest, as you just need to clean two trays. While one tray collects the oil and grease dripping, the other is for collecting the ash of the wood chips.
What Could've Been Better?
While we totally enjoyed our delicious smoky meals with this product, there were a couple of drawbacks as well. We encountered a problem with the thermostat, which led to a half-cooked meal, but of course, it was very rare. Another minor issue was when we found it hard to read the digital control panel in direct sunlight.

Pros
Efficient temperature control for perfect cooking

Excellent insulation

Easy to clean

Large cooking area

Durable build quality
Cons
Problems with the thermostat

Control panel not properly visible in direct sunlight
Another great pick for a roomy electric smoker would be this model by Cuisinart, which offers 548 square inches of space. That is a good deal of cooking space as it lets you set large slabs of meat at a time! The product also comes with a smart build which does not occupy too much of space externally.
Why Did We Like It?
During our experience with the Cuisinart model, we found quite a few similarities with our previous pick. Both have similar temperature controlling abilities, though the devices used for the purpose are different.
However, some key features of this model make it score better than its Masterbuilt counterpart in some aspects. For example, the Cuisinart model does not have a corded electric system which means it requires less cable to plug in.
A key reason why this Cuisinart smoker is one of the favorites is the versatile cooking experience that it offers. It is also a perfect choice for someone who is new to preparing smoky meals, as it is very convenient to use.
All the racks in the smoker can weigh different variations of the meal by different colors. The convection of each rack, along with its grilling surface, gives you the experience of a new smoker in itself!
What Could've Been Better?
Although this model has quite a few features that make it stand out among the others, it is not one of those pocket-friendly ones. We found another drawback to be that its heating capacity is not up to the mark, as compared to smokers which use propane.

Pros
Versatile cooking experience

Requires less cable to plug in

Built-in analog thermometer

Three removable stainless steel racks
Cons
Heating not up to the mark
Our next pick is one of the most budget-friendly electric smokers that you can get. And what is most surprising about this product is that it ranks quite high in terms of performance, despite having a low price. The model also comes with a 1500-watt heating element, which is an added advantage.
Why Did We Like It?
When we tried out this Masterbuilt smoker, we found that it could raise the meal's temperature very fast and could hold it on a pre-fixed level. There is also a better insulation system inside the smokers. A knob on the side can also be used to keep the internal temperature under control. These features enable the cooking to be more uniform and enhance the taste of the meal.
With this smoker at home, we assure you that arranging food for a family gathering of around four people will be completely hassle-free! The top rack has space that is enough to put a large piece of meat and cook it perfectly.
Very much like other models, we also found it to be super-easy to clean. Moreover, putting an aluminum foil over the drip tray prior to cooking ensures that you don't need any cleaning at all. The chrome-plated racks are also quite easy to clean as only soapy water is needed for the purpose.
What Could've Been Better?
As the model is equipped with adequate temperature control options and an efficient heating system, there is almost nothing to be wary about. But one issue may be that the wood chip tray is not big enough to hold sufficient chips or water.

Pros
Raises the temperature of the meal quite fast

Better insulation within the smokers

Can cook meals for 3-4 people at the same time

Super-easy to clean
Cons
Wood-chip tray not big enough
Another efficient model that we came across was this Masterbuilt Bluetooth digital smoker. We also found quite amazing reviews from other users. Its innovative and user-friendly features would appeal to both a barbeque novice and a pro. Empowered with a smart technology, this model is an all-rounder in the block!
Why Did We Like It?
The Bluetooth smart technology lets you make the perfect meal, the way you prefer it to be! Also, the meat-probe thermometer works wonders, giving your meal the grill that you would love. It also ensures that the meal is never over-cooked. Added to that, the unique grill and finish element makes it super-easy for you to prepare crispy chicken wings or burgers.
The four chrome-coated racks make sure that you have the maximum space to cook as much food as you want in one go. The racks include a notched one, preventing shifting and spillage of food from the boiler pan while it is pulled out.
Hence, a barbeque party in your backyard is not much of a problem if you have this model at home!
What Could've Been Better?
This model performs quite well, barring a few not-so-bright spots such as the Bluetooth control which at times tends to get disconnected. Another drawback- the digital panel is not clearly visible in direct sunlight.

Pros
Meat probe thermometer for perfect cooking

Bluetooth control

Four chrome-coated smoking racks

Unique grill and finish element
Cons
Bluetooth gets disconnected at times
The next pick we have for you is this 26-inch smoker with adjustable strips for temperature control. The easy-to-operate features of this product brings down electric smoking to the basics. Being one of the early brands to come up with electric smokers, Smoke Hollow is a trusted name in the market.
Why Did We Like It?
The product might have pretty basic external features, but is high on the performance quotient. It gives a consistent smoky flavor to the food and has an efficient automatic heating element.
Apart from this, the basic operational controls make it quite a fit for anyone new to the world of electric smoking. The side-handles and touch spring wire door facilitate easy movement and handling.
Furthermore, the 1500-watt heating element with fully adjustable temperature controls gives just the taste and flavor desired. You also get a porcelain-coated water pan and chip tray with this smoker to add to your convenience.
What Could've Been Better?
Although this product offers great value for money, its cooking space is lesser compared to the Masterbuilt MB20070210 or the Cuisinart COS-330. Also, sometimes the dry wood chips burn away fast, leading to a loss of smoke crucial for the flavor.

Pros
Heating element with efficient temperature control

Wood chip and water pan to achieve the best smoke-style cooking

Easy to move and handle
Cons
Lesser capacity, with two cooking grids
This durable model from the USA's most popular grill brand is another one that really appealed to us. At the outset, we were encouraged by the exciting customer reviews. And it completely lived up to our expectations, with a number of performance-enhancing features which did the trick. All this at a moderate price range was the icing on the cake!
Sale
Why Did We Like It?
The large cooking space of 544 square inches spread across three cooking grates gives it the versatility to serve small as well as large gatherings. So, this Char Broil smoker at home will always ensure there is enough meal for everyone.
To add to this, the water pan made of aluminized steel works wonderfully to prevent meat from getting dried up, retaining the juicy flavour that we all love. A sturdy construction with quality material also ensures the durability of the product.
Besides such fantastic features, you can easily monitor the cooking temperature, thanks to the temperature gauge mounted on the door. Overall, these features will surely convince you to go for this smoker.
What Could've Been Better?
Although we didn't face many issues with this model, we felt the temperature maintenance across seasons could have been better. This can be fixed by replacing the thermostat with a newer one. Other than that, you might as well go for another product if looks matter to you more than the functioning.

Pros
Grate material made of chrome-plated wire

Budget-friendly choice

Moderate weight of 49.5 lbs
Among the wide range of charcoal smokers that are available, we found this product to be the best buy. So if your favorite fuel source is charcoal, this model just fits the bill! Furthermore, cooking a variety of meals simultaneously isn't much of an issue if you have this smoker at home.
Why Did We Like It?
What appealed to us the most was the charcoal and ash management system in the product. It consists of a porcelain-enameled charcoal chamber that keeps coal blocks stacked tight for improving the burn efficiency. With this, achieving a superbly cooked meal becomes just so easy!
Accompanied by the chamber is a removable ash pan to handle large quantities of ash. It enables hours of cooking without frequent maintenance. Hence, if we talk about convenience, very few products will stand a chance against this one!
Moreover, the four height-adjustable cooking chambers give the product the ability to accommodate varying types and sizes of food. The vertical shape of the product is an added advantage as it captures the maximum smoky flavor in the meal.
What Could've Been Better?
Although the product is undoubtedly a very efficient one, its thin metal body makes heat retention difficult at times. Another concern might be leakage from the RTV silicone door of the smoker. An easy way to prevent this would be by fitting a fiber gasket onto it.

Pros
Hassle-free cooking with minimum maintenance

Vertical shape

Four cooking grates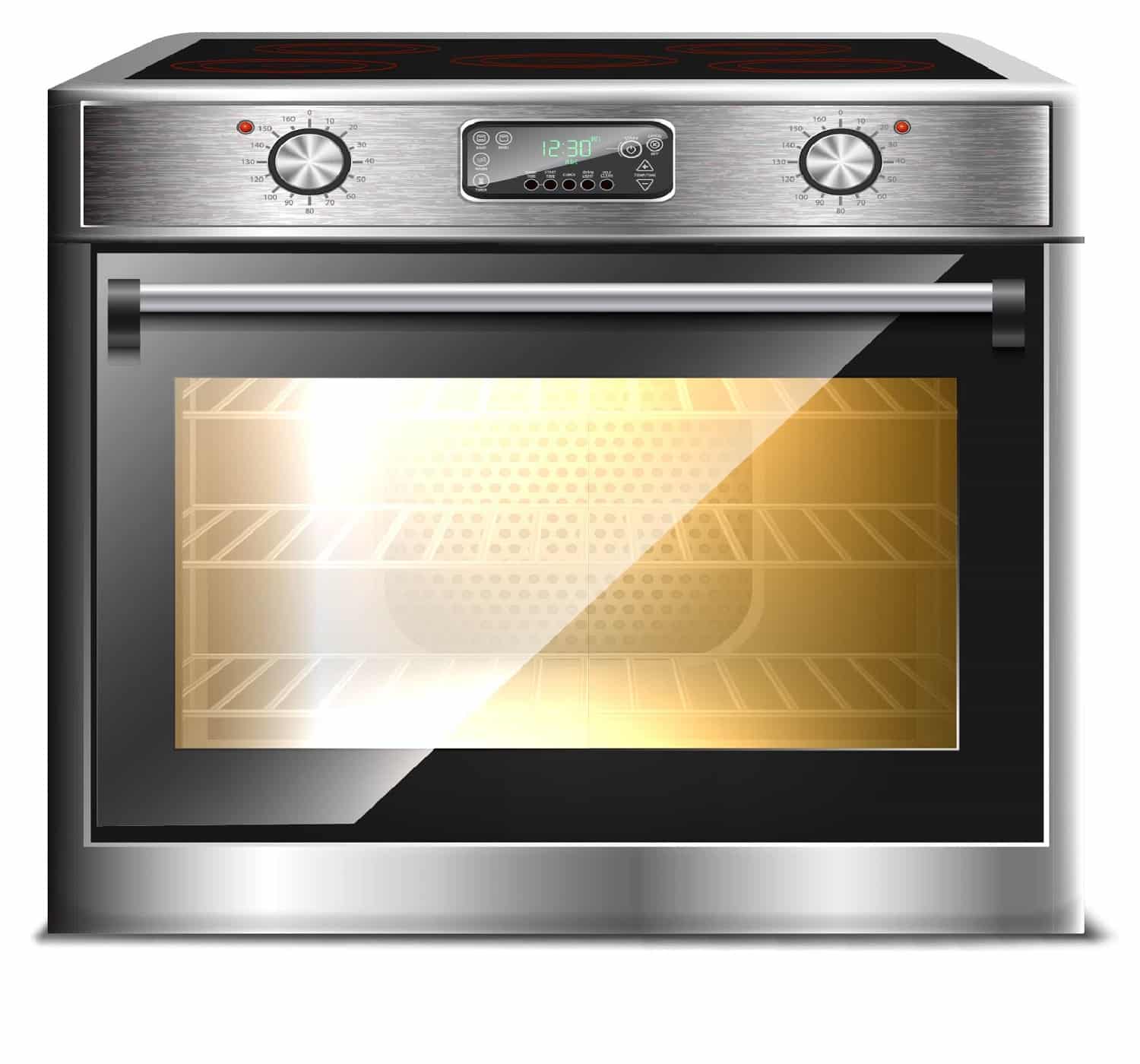 Electric Smoker Buyer's Guide
By now, you must have read through the options for electric smokers we've picked for you. So, have you been able to zero in on the one which seems most suitable? Well, that's not so simple after all!
Making a choice from a list of efficient options is indeed a confusing task. There are quite a few factors that need consideration while buying an electric smoker.
This is why we have included this thorough buyer's guide in the article. So, go on and give it a read.
Ease of Use
Electric smokers consist of a vital heating element which raises its surface temperature. A smoker will be safe and easy to use if it has side-handles that are heat-resistant.
If the product has foldable legs, those will facilitate easy transport and storage. Also, with a power cord which is at least 6-foot long, you can easily plug the smoker onto a power source.
Performance
The performance of an electric smoker can be figured out from the power of its heating element. So checking this parameter is essential to making an efficient choice.
An ideal electric smoker should consist of a 1400-1500 Watt heating element to make sure the food gets the standard taste and flavor.
Cooking Capacity
Your smoker should have a cooking space of at least 500 square inches. Thereby, you can conveniently smoke the amount of barbeque that you need.
Also, the space should be spread across at least 2-3 cooking racks. This will allow you to cook a variety of meals in one go.
Portability
An electric smoker should not be weighing more than 22 lbs. so that you can carry it over with not too much effort. A product that weighs more cannot be considered an ideal buy in terms of portability.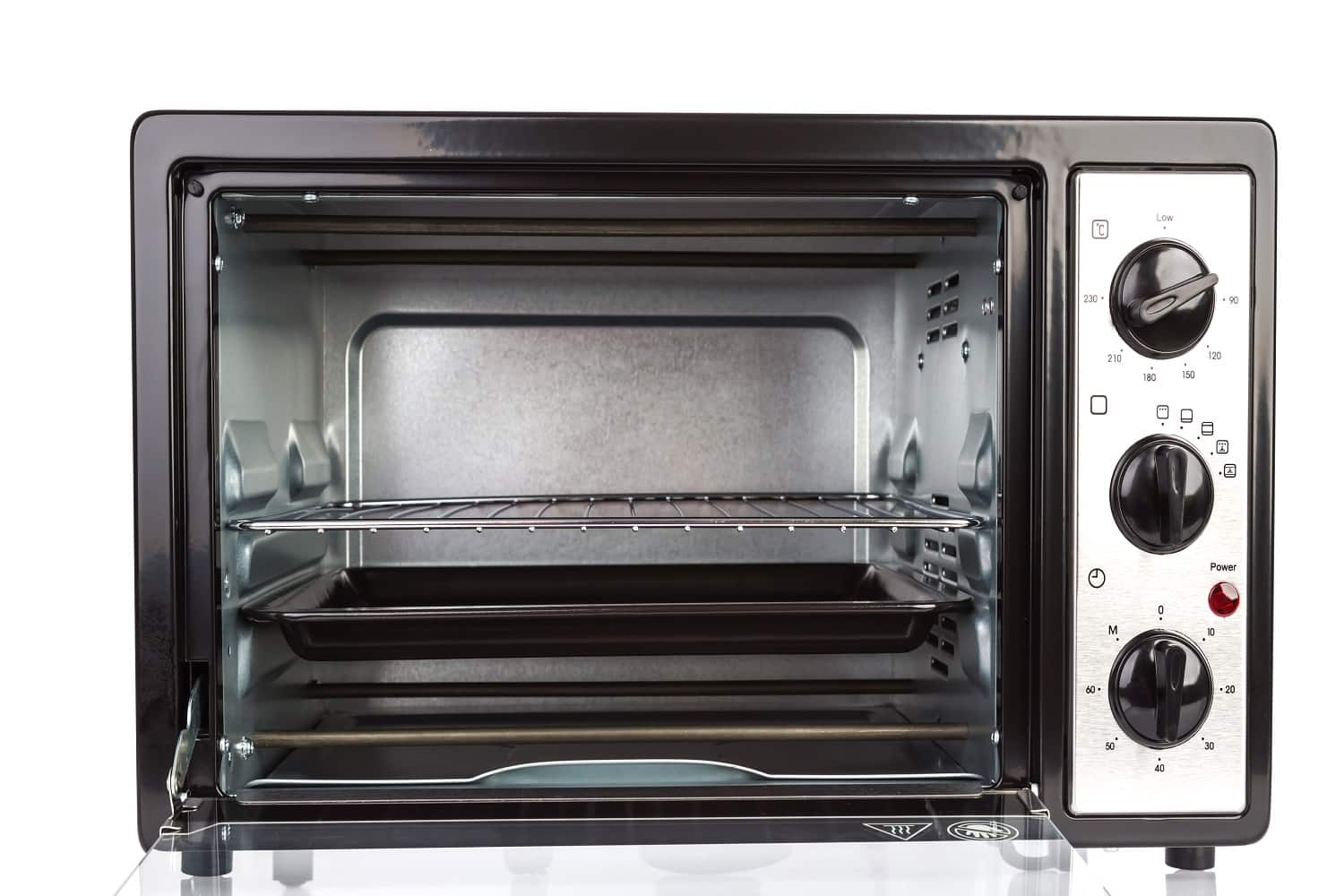 Verdict
Set the smoker and your meal for the barbeque party or family dinner is sorted! This is what makes electric smokers a favorite for today's households. There is no hassle of lighting the charcoal or checking the supply of fuel at every hour!
With this, we come to the end of this comprehensive guide to the seven best electric smokers. We hope you will find it much easier to make your choice now.
Before we sign off, we would like to put forward our favorites among these seven options. The Masterbuilt MB20071117 Digital Electric Smoker will be a right choice for somebody on the lookout for an efficient as well as durable option.
The Masterbuilt MB20073519 Bluetooth Digital Electric Smoker with Broiler offers effective temperature control but may be slightly beyond the budget. The best-budget buy, in our view, would be the Char-Broil Analog Electric Smoker.
Let us know whether you agree with our choice in the comments section. Till we meet again!
Related Articles
7 Tips for Smoking Meat with an Electric Smoker
15 Best Electric Smokers – Guide & Budget Picks
5 Best Small Traeger Grill For Backyard & RV BBQs
7 Best Electric Smokers – Buyer's Guide
5 Best Cast Iron Hibachi Grill