Winter has officially started, and if you have a pool at your property, it has probably been closed and winterized by now.  Many people living in regions where winter extends for more than four months consider constructing a swimming pool a waste of money. And they are not completely wrong with this view. What's the point of having a pool in your home if it is supposed to be closed for the most of the year?
If you are also one of those pool owners who can't use this valuable home amenity due to the weather, then a pool heater is nothing short of a godsend. By connecting your pool with its dedicated heater, you can keep it functional all year long except peak winter. Besides extending the swimming season beyond the regular summertime, these heaters also allow you to use your pool at nights.
The other benefit of having a pool heater is that you get to swim and dip in the warm water. We have all heard that swimming is a great aerobic exercise. Doing it in warm water increases its health benefits manifold. Swimming in warm water opens the skin pores, sheds the dead cells, and clears the sinuses. You get a quick reenergizing dose for your body by spending some time in a heated swimming pool.
In short, a pool heater will increase the functionality of your pool and also add value to your swimming experience. A high-quality pool heater is also worth your investment if you are running a spa. You can extend the opening hours of your establishment and extend the season by installing heaters with pools. However, buying the right type of pool for the first time is not easy. The market is brimming with so many options that can easily confuse any first-time buyer.
For your convenience, we have shortlisted and reviewed 13 of the best pool heaters available in the market right now. We are also going to share a buying guide with you so you can easily buy the right kind of heater for your pool, even outside of this list. It is important to mention here that these pool heater reviews are not presented in any order of preference. The numbering is used just for readers' convenience.
Best Pool Heaters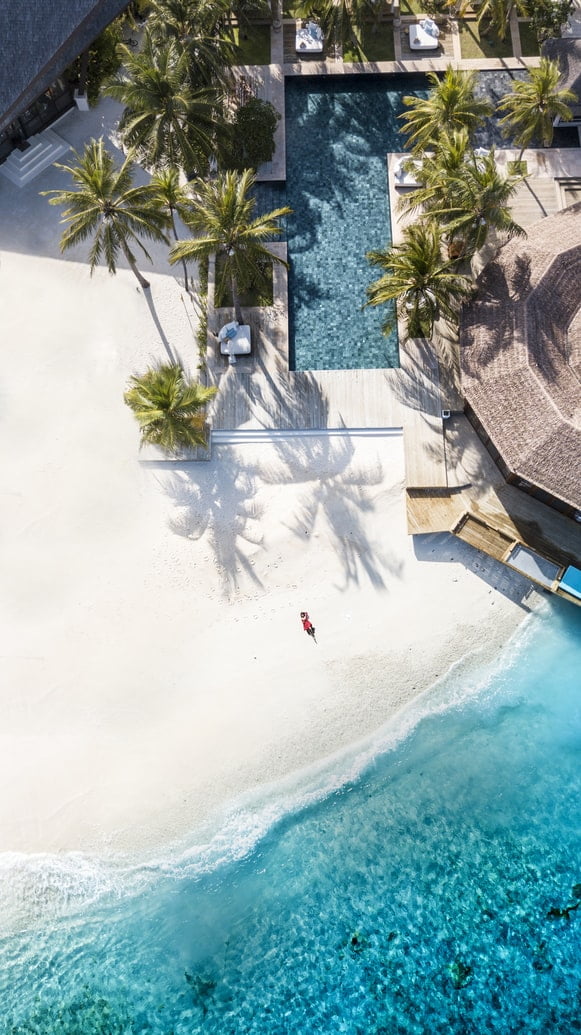 Hayward has been ruling the pool heater industry for quite some time now and for all the right reasons. The company is offering powerful, reliable pool heaters at reasonable prices. So, we are starting our list with one of Hayward's most beloved pool heater: H400FDN from Universal H-Series. It is a powerful heater with a heat rating of 400,000 BTU that can easily heat up pools with capacities as large as 40,000 gallons.
There are many worth-mentioning features in this heater. For instance, its heat exchanger is carved out of a cupro-nickel substrate. This alloy can withstand the high salt content of the pool water or any other harsh chemical element without corroding away. By fitting the cupro-nickel heat exchanger, Hayward has automatically made H400FDN a durable and long-lasting heating appliance.
The manufacturer has also worked on improving the flow characteristics of this pool heater. It has used sturdy polymer in designing the header and bypass valve. Non-metallic and corrosion-proof material helps in maintaining a steady flow rate through the heater all the time. This Hayward machine also uses a Forced Draft Combustion System to make sure that the outside weather phenomena such as high wind don't affect the heating performance of the unit. The Draft Combustion System does it by maintaining a steady flow of air through the combustion chamber. 
Pros
Easy-to-read and intuitive control panel
You can set it up within minutes
Heat exchanger and flow apparatus don't corrode even after extended use
Suitable for every pool size
Involves least NOx emissions, environment friendly
Cons
Produce a bit too much of noise
The second pool heater on our list is in complete contrast with the first one. The first one was heavy-duty pool water that uses plenty of natural gas to heat all sorts of in-ground pools. This one virtually uses no fuel and is designed particularly for small to medium-sized above-ground pools. Intex Solar Heater is literally a mat with tubing. It captures the sunrays and uses its heat content to warm up the pool water a bit.
Sale
As per the manufacturer's claim, this pool heater mat can gradually increase the temperature of the pool by 10 degrees Fahrenheit. Intex has actually made this pool heater mat for all those consumer markets where winter is not that harsh and you just need a little bit of heat to make the pool water all pleasant and swimmable. For instance, if the pool water is currently at 65 degree Fahrenheit and it feels a bit nippy, you can use this Intex Solar Heater to raise the temperature above 70 to make it perfect for dipping.
The most impressive thing about this Intex unit is its eco-friendliness. You get to heat your pool while producing zero harmful emissions. On the other hand, it has some obvious limitations. It won't be of any use on an overcast day. Similarly, it won't help you in preparing your pool at night. Nonetheless, it is a worthy purchase, given its utility and extremely affordable price.

Pros
Compatible with a range of pool filters
Have a "plug-n-play" set up
A great bang for the buck
Involves zero emissions, environment friendly
Cons
Not for large and in-ground pools
Not effective in colder weather
3. Hayward HP21404T  – Best Heavy-Duty Pool Heater 
If you have a large pool at your property or managing a spa, then this Hayward heat pump is for you. It is a powerful heat pump that can raise the temperature to desirable warm levels within a couple of hours. Like its other pool heater units, Hayward has used some unique and valued features in this one as well.
For instance, large pool heaters and heat pumps generate a lot of noise. Hayward gets around this issue in HeatPro by using the acoustic compressor cover and profiled fan blades. The cover dampens the compressor noise, and the blade design maintains the airflow without gusting sounds. Since it is a heat pump, therefore an evaporator fin is also there.  
To make it extremely durable in a highly corrosive environment (e.g., coastal region), Hayward has used a patented Ultra Gold technology in the making of evaporator fins. Moreover, the entire casing of the pump is made of injection-molded and UV-resistant panels, and you can install this unit under the open sky without worrying about rust and deterioration.
Last but not least, Hayward has used a titanium heat exchanger in this pump. Using titanium for the most integral part of the heat pump is to make sure it can efficiently work under rough and tough conditions for a longer time.

Pros
Involves low utility costs
A sturdy design and body for long-lasting use
Falls in affordable price range
Impeccable heating performance
Cons
Quite heavy and not that easy to install
Not for small and many medium-sized pools
Pentair has been making pool heaters for many years now. Lately, the company has given a facelift to their units for making them a competitive option for the buyers. Let's take Pentair 460736 MasterTemp into consideration. This pool heater has always been available in the market, but now it comes with a renovated exterior casing and an improved digital display.
No products found.
Pentair has worked on the exterior of its pool heater to make it more corrosion-resistant and crack-proof. The idea behind this modification is to give users more liberty of putting the heater anywhere without worrying about its wear and tear. Moreover, the new, improved digital display has made the use and control of the heater a breeze. You don't have to read the user manual to set up its heat and flow controls.
With these improvements, this MasterTemp features the patented combustion chamber of Pentair that is known for its high efficiency. The chamber facilitates the optimal mixing of gas and air to give good heating results with less burning of fuel. This feature doesn't just make the pool heater more efficient, but also an eco-friendly appliance.

Pros
Ideal for pools with the capacity as huge as 40K gallons
Certified for minimal nitrogen oxide emissions
Sturdy and corrosion-resistant exterior
Compact footprint given its large heat output
Cons
Generates a noise when running at full capacity
Getting the warranty is a bit of hassle
This is another solar-powered pool heater on our list. This pool heater is designed by SmartPool and has better heating features than the previous one. This solar pool heater also has a mat construction but it is very well-thought-out. SmartPool's Universal Sun Heater actually uses propylene heat collector in the form of a 4×20-foot sheet to keep your pool's temperature just right for the dip.
Sale
It features internal baffles that make sure the water passes through both sides of the panel to get the most of the collected heat. SmartPool has also used a unique tube-on-web design to construct this solar mat. The design increases the surface area of every heating tube so that the panel can capture the maximum amount of sunrays.
Similarly, individual fed collector tubes are used to ensure efficient water flow in all conditions. The threaded header is used so you can fix it with both above-ground and in-ground pools. The manufacturer has also used wind vents in the mat to preserve its structural integrity in strong winds.
If you are looking for an effective solar heater for your small to the medium-sized pool, then this SmartPool unit is surely worth considering.

Pros
An Amazon's Choice product
Doesn't involve any overhead costs
Easy to install
Produces zero noise and pollution
Cons
Only suitable for areas where sun shines in the winter
Can't heat up big pools especially during colder weather
This is the third pool heater unit by Hayward on our list. As mentioned earlier, Hayward is the leading manufacturer of peculiar water heaters. Therefore, it is only natural that many of its units are among the best pool heaters on the block. H150FDP is another valuable addition to the Universal H-series of Hayward and scores well on all functional fronts.
Salt and other chemicals in pool water take its toll on the heat exchanger of any pool heater over a course of use. Hayward has got around this problem by introducing exchangers that are made of cupro-nickel alloy. This combination of copper and nickel possesses tremendous corrosion-resistant properties. No matter how "unfriendly" your pool water is, it is not going to eat away the exchanger lining of Hayward H150FDP.
Similarly, Hayward has used reinforced polymer in the making of bypass valves and headers to protect them from moisture-driven corrosion. This non-metallic feature of the flow system ensures the rust is not going to clog the flow and stain the water. Hayward H150FDP also runs on natural gas and uses a combustion reaction to produce heat. To keep the combustion efficient and impervious to the outside weather, Hayward has used the Forced Draft System inside the heater. It maintains the steady flow of air into the combustion chamber all the time.
If you are looking to heat up a large water body (20,000 gallons and more), this Hayward pool heater is definitely worth your investment.

Pros
Ergonomic design and lesser footprint
Quick heating action, Readies your pool within an hour
Cost-effective fuel consumption
Improved digital display for precise temperature readings
Cons
An overkill for small pools
A quite loud
If you have noticed, the regular Hayward natural gas pool heater has a recurring problem of noisy operations. Many people who want to use the pool heater in the indoor spa settings, the loud noise of those heaters is a bit let down. For all such users, Hayward has introduced this compact heat pump. First of all, it is not like those large heat pumps that occupy a lot of space.  
No products found.
The size of Hayward HP50TA is equal to any commercial laser printer. To make this heat pump noise-free, Hayward has made two noticeable changes to the unit. First, it has fitted it with an acoustic compressor cover that neutralizes all the compressing noise. Moreover, the blades of blower fan are angled in a way where they only produce a hissing sound. These improvements definitely make this Heat pump a whole lot quieter.
Hayward has also made sure that this heat pump optimally performs as a pool heater. Therefore, it has used the titanium-based heat exchanger in the heater. Titanium is extremely good against the corrosive action of moisture and also effectively transfers the heat. Moreover, Hayward has used corrosion-resistant evaporator fans that feature the patented Ultra-Gold technology. This evaporator construction allows you to use the unit both indoors and outdoors without worrying about extra humid surroundings.

Pros
Ideal for medium-sized pools and indoors spas
Quieter operations with no compromise on heating
Entails less recurrent expenses than regular heavy-duty pool heaters
Failsafe, automatically shuts off after reaching preset reading
Cons
The construction of housing could be better
8. Jandy Pro Series JXi 400K – Lightest Heavy-Duty Pool Heater 
If you are looking for a pool heater that is easy to carry so you can use it with multiple pools at different locations, then this Jandy Pro Series pool heater should be an easy pick for you. It is one of the lightest and most ergonomically designed pool heaters on the block in the range of 400K BTU. As per the Jandy's claim, Pro Series JXi is 38% lighter and 28% smaller than the similar units by the other manufacturers.
But it is important to mention here that the lightweight and compact footprint have no bearing on the performance of this heater. It exhibits 83% thermal rating that is pretty good for a heavy-duty pool heater. On top of that, it emits very low NOx derivates, even way lower than the limit set by the DOE. So, it is lightweight, compact as well as eco-friendly.
Jandy has used pure copper fin tubes in its heat exchanger to ensure optimal heat output throughout the operating life of the heater. Also, the blower fan is used for the air-gas mix so that the heater remains fuel-efficient. If you don't have enough space to install a full-fledged pool heater, then Jandy Pro Series JXi is worth your bucks.

Pros
One of the lightest and smallest heavy-duty pool heater on the block
Easy to move around
Quieter operations
A great bang for the buck
Cons
DIY installation can be difficult
Not for large commercial pools
If you are already using Sta-Rite pool filtration systems, then you must consider getting its SR400LP Max-E-Therm heater for your pool. The best thing about this lightweight and compact pool heater is it entails both retrofit (thanks to its squashed design) and custom installations. You can also use it with other pool filters.
No products found.
Besides this ease of installation, we also love this pool filter for its high efficiency rating (more than 80%) and resulting lower operating costs. The heat output of SR400LP Max-E-Therm is enough to heat large personal and medium-sized commercial pools. The other impressive bit about this retrofit pool heater by Sta-Rite is it is housed in a patented Dura-Glass housing that is known for its corrosion-resistant properties. Moreover, PVC union connections are used to make sure not a single inch of the heater assembly rusts.
Sta-Rite SR400LP Max-E-Therm also features various valuable features from the functional standpoint. For instance, you get a dual thermostat control with an LED temperature display. Also, a temperature safety lockout is given to ensure failsafe use. The one functional feature we like most in this retrofit pool heater is it doesn't require any draft hood even in outdoors for efficient combustion— thanks to the PMG burner technology.

Pros
Versatile installation
Doesn't hike up your utility bills, 85% thermally efficient
Ergonomic and rust-proof housing
Maintains steady combustion even in windy outdoors
Cons
Some users may get bothered with its loud operating sound
Need expert help for the installation
If you are looking for a heater that can extend your pool season by gradually increasing the temperature of the water by a couple of degrees, then consider this solar pool heater by Game. SolarPRO Curve Solar Pool Heater features an ingenious construction. The manufacturer has curved its panel to make sure it can capture the maximum amount of sunlight irrespective of the changing direction of the sun all through the day.
This curved solar pool heater also features adjustable legs. They allow you to set up the heater at the location where you find it most convenient. The manufacturer has also used a clear cover on the entire panel so it can coop up more sunlight. By optimizing its sunray harnessing, Game has made sure you can warm up your small above-ground pool from a single solar heater. For instance, you can effectively use it to warm up your 8,000-gallon pool.
The most obvious catch of buying SolarPRO Curve Solar Pool Heater is that it is a one-time investment. Once installed, you don't need to spend anything on overhead expenses. It doesn't need any fuel, nor does it require any maintenance. If you are living in a region where winter doesn't get too harsh, and the sun shines on most days, then make the economically-sound decision of buying this solar-powered pool heater.

Pros
A great bang for the buck
Perfect to use in sunny winter
Doesn't involve any monthly expenses
Easy to set up
Cons
Slow heating and not suitable for in-ground pools
The construction is somewhat frail
Finally, an electric pool heater has also made an entry to our list. This EcoSmart product merits a position among the best pool heaters available in the market right now.  Pool owners usually refrain from getting electric heaters for their pools because of their delicate construction and high overhead costs.
Sale
EcoSmart has made sure that users don't face these issues with its Smart Pool Heater by using the flow sensor instead of traditional switch activation. The flow sensor technology makes sure that the heater can continue to supply warm water without burning out the heating element. This not just cuts down your utility costs, but it also increases the reliability and durability of the unit.
EcoSmart Pool Heater has a tankless construction, thus making its footprint smaller and easier to install. The side panel of the heater features an intuitive digital display where you can set the thermostat for even a single degree rise and fall of temperature. You can also control it through a remote.
This electric pool heater with the latest flow sensor technology can be a great addition in place of regular heat pumps and boosters.

Pros
A compact size, ideal for both ground and above-ground installations
Relatively lesser recurrent expenses
Noise-free operation
Precise digital temperature controls
Cons
A bit heavy on the pocket
Installation is quite complex
This natural gas pool heater by Raypak is one of the most energy-efficient units in this category. With the heat rating of over 400K BTU, it promises more than 80% thermal efficiency. Delivering such highly efficient thermal performance with such a high BTU rating is no mean task. The other striking thing about this Raypak pool heater is its compact vertical construction. Its small footprint allows you to easily install it at the site of your choice.
Like Hayward, Raypak has also used cupro-nickel alloy for manufacturing the heat exchanger of its pool heater. Even if your pool has salty water with imbalanced pH, then you don't need to worry. It is not going to wear down the heat exchanger of the heater. Similarly, the cupro-nickel fins are also able to withstand the strong water flow.
Raypak has also made sure that your pool water doesn't stink or stain with rust by using headers made of nylon resins and connectors made of PVC.  However, the feature that makes this Raypak unit stand apart among similar Hayward pool heaters is its small microprocessor installed for controls diagnostics. It keeps monitoring the operating status of the unit to ensure reliable and long-lasting use with the early detection of any possible malfunctioning.

Pros
Scores well than the Federal efficiency standards
Uses the sturdiest heat exchanger
Maintains steady temperature through the patented Unitherm Governor Device
Intuitive digital control and LCD display
Cons
Produces noise when running on full throttle
Emits nitrogen oxide derivatives
The last entry on our list is another electrical unit. This heater by Happybuy has also made it to the list of best pool heaters because it is quite different from the regular electric units that involve poor efficiency, hiked up utility costs and flimsy construction. Happybuy Swimming Pool Electric Heater is a compact-size electric heater with aluminum-coated housing plates. The use of aluminum reduces the overall weight of the unit.
No products found.
The thermostat uses latest temperatures sensors instead of conventional magnetic flow switch. This improvement makes sure the thermostat can truly act as a temperature controller. Moreover, the manufacturer has used flow temperature sensor in the unit that is governed by software. The idea is to control the flow from heater without creating any problem and unanticipated situation for the heating element.  
The other great thing about this Happybuy pool heater is its seamless adaptability. You can use it as a standalone heater for small and medium-sized pools. And you can also use it as a secondary heating unit with a heat pump on large pools. Lastly, the intuitive self-diagnosis function of the unit makes sure the machine doesn't keep on running after an error or glitch has occurred and identified.
If you need an electric pool heater, then this Happybuy unit is the best thing you can get in the market right now.

Pros
Manual reset temperature control switch for risk-free use
State-of-the-art flow sensors for efficient water circulation
Very small horizontal footprint
Noise-free operations
Cons
May not offer desired heating results for large pools
Installation is a bit difficult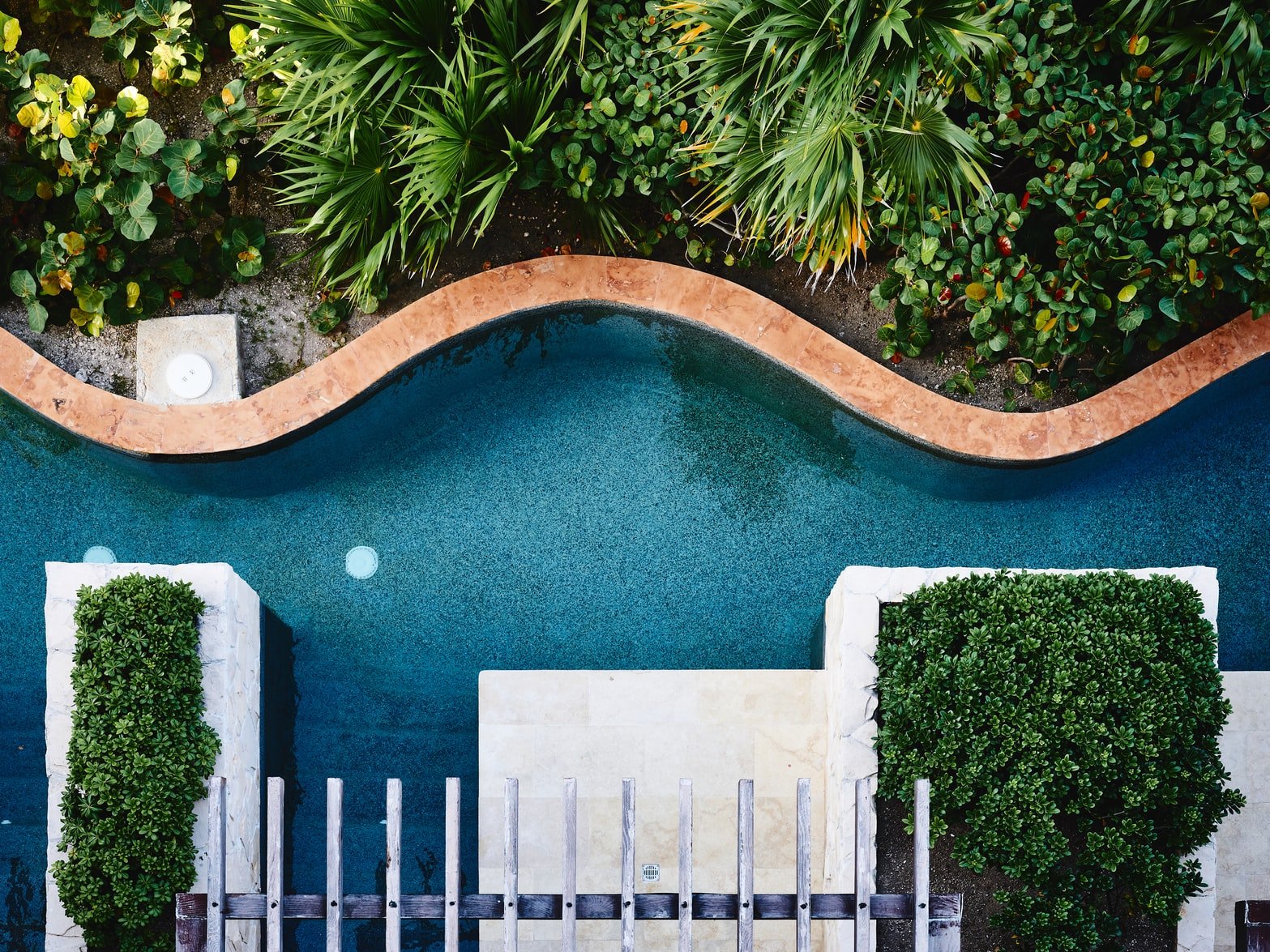 Best Pool Heater Buying Guide
The above list has enough options of pool heaters for you to decide. Nonetheless, you must be aware of the things to consider if you are buying from an online or brick-and-mortar market and evaluating a pool heater on your own. Here are some features that you need to assess in terms of making the best pool heater purchase.
The Size/Capacity of the Pool
Before anything else, you must know the dimensions of your pool. For buying a pool heater with the required heating output, you must know either the surface area of your pool or its volume (in gallons). We would strongly advise against buying a pool heater on a "rough estimation."
By practicing such recklessness, you may spend extra on buying a pool heater that has greater heating output than what your pool needs. Besides bearing the brunt of high upfront cost, you will also have to pay hiked up bills every month because you will be using a powerful pool heater on a small pool. For instance, getting a pool heater with the BTU rating of 400K and above for a pool that has the maximum capacity of 15,000 gallons is not a wise decision. You will only end up hurting your monthly expenses.
The BTU rating of any heater is proportional to the size/capacity of the pool. For instance, heaters with 400K of BTU are considered suitable for pools having a capacity of more than 20,000 gallons.  You can use the same proportion to match the size/power of any heater unit with your pool.
The Heating Time
It is another important feature that many people miss when purchasing a heater for their private and commercial pools. You must have the needed heating time in your head while sifting through heater options. Different type of heaters entails different heating times. For instance, a solar heater can take days to raise a temperature that an electric heater can do within a couple of hours.
Similarly, heat pumps and pool heaters operating on natural gas and propane has different provide different heating times. If you are operating a spa pool that needs to be readied day to day, then a heavy-duty gas-powered or an electric heater should be your pick.
On the other hand, you should opt for heat pumps and solar heaters if there is no urgency, and you can wait. While choosing a heater based on its heating time, also factor in the overhead cost that you will require to run it. By doing this calculation in advance, you won't regret your buying decision later.
The Climate of Your Region
It is another factor that you need to think about before finalizing a pool heater. To begin with, you should stop looking among solar heaters if your region experiences harsh winter season that also spills over the fall and spring.  Solar pool heaters only come in useful in regions that have a warmer climate in general. For instance, a solar water heater is good for areas that don't experience snowfall even during the peak winter season. Similarly, it is important that the sun continues to shine during winter, and fog and overcast conditions don't dampen the sun-rays.
Otherwise, you should stick to regular pool heaters operating on gas. Or go for electric heaters if the recurrent cost of using gas is higher than using electricity in your region. Heat pumps are also effective in regions where winters are moderate.
The Environment-Friendliness of the Heater
Buyers are getting more conscious of their choices in terms of environment-friendliness. Global warming and accompanying awareness have persuaded many people to invest in eco-friendly products only. If you are also one of those people who want to contribute their share in improving the ecological profile of the planet, then only consider eco-friendly, DOE-approved products.
Solar heaters are the most eco-friendly among all the types of pool heaters. They entail zero emissions. Moreover, you don't have to worry about their overhead expenses because they involve none. However, you also need to factor in the limitation of solar heaters that we have discussed earlier.
Electric heaters follow the solar units with their eco-friendliness. But you need to factor in their overhead costs because a heavy-duty electric heater can cost you a lot in monthly utility bills. Heat pumps also operate on electricity, so their carbon footprint is more or less the same as electric pool heaters.
Gas pool heaters are the most economical option for heating large pools, but they come with a downside, i.e., a large amount of greenhouse emission. The good news is natural gas and propane water heater manufacturers are working towards make their products more eco-friendly.
Therefore, you will find many gas-powered pool heaters on our list that involve minimal nitrogen oxide emissions. If you want an eco-friendly gas heater but have to pick it from natural gas options due to functional and financial reasons, they always go with low-emission options, Hayward H400FDN Universal H-Series can be a good pick.
Different types of pool heaters suit better for different pool constructions. For instance, solar pool heaters are generally considered good for small and medium-sized above-ground pools. On the other hand, electric pool heaters are considered suitable for indoor pools. For large in-ground outdoor pools, gas-powered heaters are deemed most feasible. So, also factor in this detail before making the final call about the pool heater you want to buy.
We hope that these reviews and the buying guide will help you in picking the best pool heater for both commercial and private pools in the budget you want to spare and the operating cost you are willing to bear.
Related Articles
13 Most Energy Efficient Space Heaters For 2022
5 Best Above-Ground Pool Pad | Buyer's Guide and Reviews
5 Best Epoxy Pool Paint | Buyer's Guide and Reviews
10 Best Pool Cover Pumps | Buyer's Guide and Reviews
Learn How to Install a Spa Cover Lifter
Dolphin M400 with Caddy Review & Buyer's Guide
Learn How to Keep Chlorine Levels Up In Your Pool
Aquabot X4 Robotic Pool Cleaner Review | Buyer's Guide
11 Best Pool Handrails + Buying Guide
13 Best Solar Pool Covers | Reviews & Buyer's Guide
13 Best Chlorine Tablets for Swimming Pools | Reviews & Buyer's Guide
13 Best Salt Water Chlorinators 
19 Best Pool Lights Reviewed | Buyer's Guide
13 Best Pool Pumps | Buying Guide
13 Best Pool Volleyball Nets to Enjoy This Summer
39 of the Best Pool Toys to Enjoy this Summer
13 Best Pool Test Kits | Reviews & Buyer's Guide
5 Best Auto Chlorinators for Pool  
What Size Tankless Water Heater Do I Need?
Beacon-Morris "BRT" Residential Garage Heater Review
Ceramic VS Infrared Space Heaters | What's the Difference?
9 Best Pelonis Space Heater Reviews Right Now
9 Best Above-Ground Pool Ladder
11 Best Deck Box For Outdoor Storage