Every avid swimmer knows that to keep their swimming pool safe, they need to chlorinate it on a regular basis. Chlorine is that crucial element in a pool that gives the pool water its unique taste and smell.
Why do you need to add chlorine to your swimming pool? Chlorinating your pool is necessary to keep the pool water clean and your family healthy. It is one of the best possible ways to kill all the bacteria, viruses and protozoa in stagnant water. When it comes to adding this chemical to the water in your swimming pool, the most convenient way is through chlorine tablets.
Chlorine tablets essentially help prevent the formation of algae, keep the pool walls and the pool floor free from any stains and remove the odor that could form otherwise in your pool.
Best Chlorine Tablets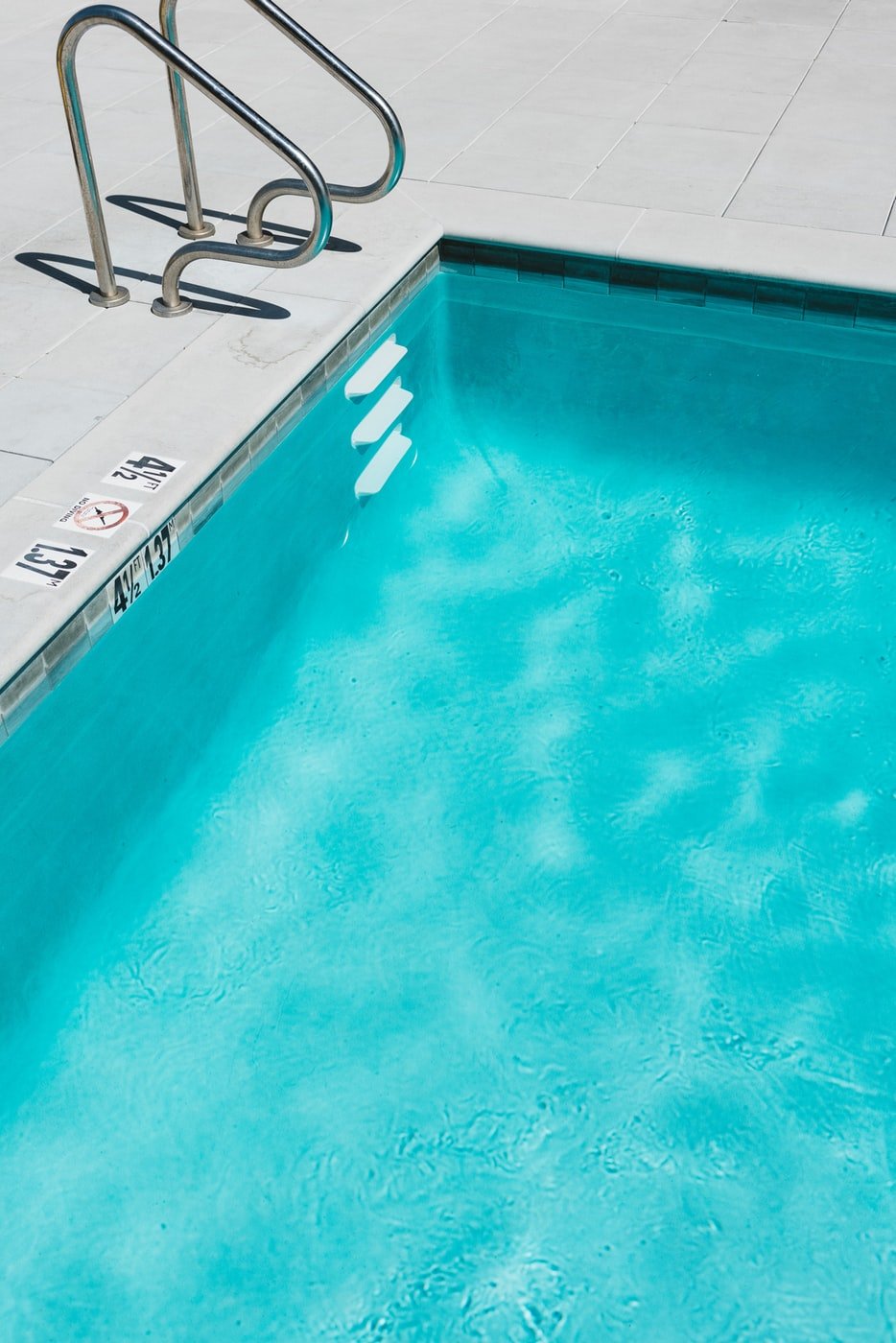 Of course, not all chlorine tablets are made the same. It is necessary to add chlorine tablets to the pool water from time to time, but you cannot just pick out any random packet and throw it into your swimming pool. With so many products out there in the market, you need to choose the right one.
The overabundance of chlorine tablets can make it quite difficult for a person to decide which one they should get, especially if you do not have any experience in maintaining their swimming pool (which a lot of swimming pool owners don't).
We have come up with this guide to help you select the right chlorine tablet that you can use for your pool. In the guide, we have listed down and reviewed some of the best chlorine tablets in the market and discussed all the important factors that will help you make the best possible buying decision.
Let us get started with the list of reviews for the best chlorine tablets that you can get for your pool.
1. In The Swim 3 Inch Pool Chlorine Tablets 50 lbs – Top Pick
Our top pick for the best chlorine tablets you can get for your swimming pool is this product by In The Swim. These 3-inch pool chlorine tablets are very powerful and stabilized. The dosage is perfectly proportioned in a way that two tablets can easily chlorinate every 10,000 gallons of water for a week.
Sale
We like this because these three-inch tablets come in a package which contains 50 pounds worth of tablets. If you are going to need to use just a few every week, you will have plenty of chlorine tablets to last you through the summer and beyond. With 114 tablets in a bucket, their effectiveness does depend on the temperature of the pool and the sunlight.
The In The Swim 3 Inch chlorine tablets are advertised as the longest lasting tablets that take their time to dissolve. These tablets are all individually wrapped in the packaging to make sure that they are protected. The buckets they come in are waterproof, locked safely and quite strong. You can rest assured that all the tablets will be safe in there during the time they are stored away. As a safety measure to ensure you do not get any chlorine dust on your hands, the individually wrapped chlorine tablets are also packed inside a plastic bag before they go into the bucket.

Pros
The tablets dissolve slowly and last long
They offer a good job and are affordable tablets
These tablets are well protected
Cons
Some customers found the tablets too fragile
A lot of customers found the individual wrapping on the tablets annoying
2. Kem Tek 2815-6 – Stabilized Chlorine Tablets
Kem Tek has made the perfect chlorine tablets to help you keep your swimming pool clean over the years. The Kem Tek 2815-6 Chlorinating Tablets are on the list of the best chlorine tablets you can buy for your swimming pool in 2022 because of a number of different reasons.
These tablets are made to be stabilized so that they are not affected by the ultraviolet rays from the sun during the day time. They are made to resist the process of disintegration and they take their time to dissolve. This provides more effective and longer lasting chlorination for your swimming pool.
While the tablets are just an inch in size each, their chemical stability allows them to last a pretty decent amount of time. They maintain a steady and strong chlorine level for your swimming pool. One of the best things about this product is that you can easily use these tablets to fill up your chlorinator or floater as a way to add them to your pool with more convenience.
Hot tub owners will particularly love them since their small size allows you to add them to smaller floaters. They work well with above ground and inflatable swimming pools.

Pros
They take a long time to decay
UV resistant
They are perfect for small pools and hot tubs
Cons
Some customers found them ineffective for larger pools
Figuring out the dosage can be difficult
3. Swim Best 50 lbs. Bucket – Best 3-Inch Chlorine Tablets
Another bucket of swimming pool chlorinating tablets that come in a 50 pound package, the Swim Best 3 inch swimming pool tablets will help you keep your swimming pool clean any time of the day. Swim Best made these chlorinating tablets to help you make sure your swimming pool is clean without making it cloudy after you drop them in the pool.
The size of these chlorinating tablets make them very convenient to use with a number of different feeder baskets, floaters, and simmers. The tablets dissolve at an even rate in the pool and they make sure that they are able to cover all the areas of the pool properly. Other than the fact that these tablets dissolve slowly and steadily, the fact that they have a high concentration is another reason why we love these.
The high concentration makes sure that they offer the maximum amount of protection for your swimming pool with the minimum amount of tablets per 10,000 gallons. The fact that they do not leave any build-up and that they do not stain your pool is another bonus.

Pros
They can effectively disinfect the swimming pool water
They are very effective at keeping the pool clean
These chlorinating tablets chlorinate your pool evenly
Cons
Some customers found the lack tablets to be too fragile
Some customers found the packaging to be poor
4. In The Swim Chlorine Pool Shock 24 x 1 lb. Bags – Best Pool Shock
For someone looking for a quick solution to cleaning their swimming pool and has a lot of algae to deal with, the best way to go is through pool shock. In The Swim does not just create chlorinating tablets, they cater to the needs of pool owners when it comes to shocking the pool as well.
The In The Swim Chlorine Pool shock is one incredibly effective way of clearing up the pool of bacteria and algae in very little time. This is a reliable and easy to use product, which also happens to be one of the more affordable ones that we have reviewed in the guide. This product features an active ingredient called Potassium Mono Persulfate. Comprising about half the quantity of each 1 pound packet, the Potassium Mono Persulfate helps the pool shock quickly kill the harmful bacteria and algae in the pool water.
The shock performs even better in a pool that has been treated with bromine. It also removes dead chlorine cells to provide a chlorine-free reading. The product shocks your pool and improves the condition of the water to make it safer for you and your family to swim in.

Pros
Prevents the growth of algae and bacteria in the pool
Does a very quick job of cleaning the pool
Performs even better when used in a sanitized pool
Cons
Does not make any improvement on the chlorine levels in swimming pool
Some customers have complained that it clouds up their pool sometimes
5. Clorox Pool and Spa Active99 – Multi- Purpose Tablets
If you are looking for a product that will clean your pool and allow you to use it 24/7 without any problems, the Clorox Pool and Spa might be the one for you. This product consists of 3 inch chlorine tablets that are stabilized for a longer lasting performance in the pool.
The stabilized tablets are able to resist disintegration due to harmful UV rays. Each of the tablets come wrapped individually to make sure that you are as safe as possible from the risk of chlorine dust when the time comes to open them up and put them into the pool. Designed for use every week, you can add them to your swimming pool through a floater, feeder or skimmer to make sure your pool water remains fresh and safe.
One of the features we really like about the Active99 Chlorinating Tablets by Clorox is the Trichloro-S-Triazinetrione. You need to be very careful when adding them to the pool because contact with your skin or eyes can cause a lot of irritation. They are very powerful chlorinating tablets.

Pros
Resistant to the effects of UV rays from the sun
They effectively kill algae and bacteria in the water
They improve the condition of the swimming pool
Cons
You need to be very careful when adding them to the pool
They are not very effective against black algae
6. Nava Chlorinating Tablets – Pool and Spa Tablets
The Nava Chlorinating tablets for spas and swimming pools are very good and versatile chlorinating tablets. Coming in a packet which contains 50 pounds of the product, the Nava chlorinating tablets will easily last you a whole season with just one bucket.
These are US Environmental Protection Agency approved tablets and they come in a bucket that is very easy to open but provides an excellent seal to make sure it is safe to carry them around. The product is stable and lasts for a very long time in the pool. The high concentration makes sure that it is able to evenly chlorinate all the water in the pool.
For the size of the bucket and the amount of tablets you get in each bucket, the price is more than reasonable. Each of the three-inch tablets are wrapped individually for added protection and last a very long time.

Pros
EPA approved chlorinating tablets
They do not leave any buildup in the pool water
Comes in a well sealed bucket
Cons
Chlorinating tablets crumble very easily when the expiration date is near
Some clients found that these tablets dissolve faster than advertised
7. RX Clear 99% – Best Sodium Stabilized Tablets
RX Clear is one of our favorites in terms of getting the best value for your money when it comes to chlorinating tablets. While chlorinating tablets are never prohibitively expensive, there are some that give you more for your money than others and the RX Clear 99% is one of them.
This product contains sodium stabilized chlorine in a granular form. The 50 pound bucket will last you a whole season so you will not have to bother with visiting the market again and again to get chlorine for your swimming pool. The chlorine is 90% and the Trichloro-s-triazinetrione is 99% to make sure that this is some of the best concentration in the products of this category in the market.
Each of the tablets is wrapped individually to offer safer use and better protection for your hands as you add them to the pool.

Pros
Packing is well done
Very easy to use chlorinating tablets
This product is safe to use for your swimming pool
Cons
The tablets do not feature UV protection
The chlorinating tablets do not last very long
8. Clorox Pool & Spa 3 Inch Tablets – Best 25 lbs Package
Clorox is a brand which is renowned for making products for household cleaning. That well-earned reputation for the manufacturer extends to the products this company makes for keeping the swimming pool clean. The Clorox Pool and Spa 3 inch tablets in 25 pound packaging are very good for above ground and in-ground pools.
The Clorox tablets all come individually wrapped inside the bucket which preserves their condition and makes them safe to use when the time comes to add them to the pool. They are very effective at killing algae and bacteria in the pool water. They also prevent the growth of bacteria in the long run by stunting their growth right from the start.
While they come individually wrapped, the tablets can become slightly damaged and you need to be careful about the chlorine dust when you are adding them to the water. Make sure you wear the right protection before you add these to the swimming pool.

Pros
They are very effective at cleaning the pool
Each tablet lasts a very long time
Has an excellent absorption rate
Cons
Some customers found them too easy to crumble
You need to take extra safety measures because of chlorine dust
9. Clorox Pool & Spa 60001CLX 1 inch – Best Budget Chlorine Tablets
Clorox caters to the needs of homeowners who have a wide range of cleaning needs in their homes. Their Pool & Spa one inch tablets are perfect for people who want to get a swimming pool free of bacteria and algae without spending a lot of money on chlorinating it.
Do not be fooled by the one inch size of the tablets. Each of these tablets is able to chlorinate 5,000 gallons of water in a swimming pool with ease. You will need to use a floater in order to add them to the swimming pool since they are not compatible with standard skimmers.
These tablets do not come wrapped individually. Just take out one of these after opening the box and add it to the floater before tossing the floater into the pool. These work well in small pools and inflatable pools, but they are not recommended for large pools. If you do need to use them in pools, you can use them to boost the performance of their three-inch counterparts. Like other chlorine tablets, they are a bit crumbly, so you need to make sure you use protective gloves before you handle the tablets just to make sure you are safe.

Pros
They offer great value for your money
They are long lasting tablets
The chlorinating tablets have an excellent absorption rate
Cons
They are good for small pools only
You need to use gloves because of dry chlorine powder
10. Swim Best Trichlor – Best Trichlor Chlorinating Tablets
This 25-pound bucket of swimming pool chlorinating tablets is advertised to be one of the slowest dissolving products in this category. The slowest to dissolve means that it is the longest to last and from what we have seen, Swim Best delivers on its promise with these Trichlor Chlorinating Tablets.
In fact, these tablets look like they take forever to dissolve. This is not always a good thing because the slower the tablets dissolve, the less the amount of chlorine added to the water. The chlorine lasts for so long only because of the fact that very little dissolves. This can be annoying for a lot of swimming pool owners.
The tablets do come individually wrapped to make sure that they are well-protected. You will find that the slow dissolving time means you need to add more at the same time to bring the chlorine levels up. When you do have enough for the right dosage in the pool, you can rely on a steady supply of chlorine being added to the swimming pool for a while before you need to top up.

Pros
Each tablet comes individually wrapped
The tablets take a very long time to dissolve
Good for adding steady amount of chlorine for a week
Cons
Dosage can be problematic because of slow dissolving time
You need to use too many at the same time
11. Leisure Time Non-Chlorine Shock – Best Non-Chlorine Shock
Are you looking for a pool shock that does not do anything to the pool water's chlorine levels? The Leisure Time Non-Chlorine Shock by Renew Spa is a great option for you to consider. This pool shock consists of potassium peroxymonosulfate, which helps clean pool water by removing algae, bacteria and viruses.
Sale
The pool shock is very effective at killing bacteria and making the pool ready to use immediately after use because of the two-step system it uses. The first step is adding Reserve, which is sodium bromide. You apply Renew that will activate the Reserve. These two chemicals interact with each other to produce bromide that will sanitize your pool.
If you are using the product without any chlorine, just toss it in without floaters or tabs. You can also use it with chlorine to burn off dead chlorine and any possible ammonia content in the pool.

Pros
Clears up pool water right away
Removes dead chlorine
Removes ammonia content from water
Cons
Some customers found the packaging very poorly done
Packaging does not have indications that the chemicals can be harmful
12. Dry Tec Calcium Hypochlorite Shock – Best Hypochlorite Shock
Whether you are looking for a pool shock solution for your in-ground pool or for your above ground pool, this pool shock might just be something you need for your swimming pool. A lot of people opt for non-chlorinating pool shock and use them with chlorinating tablets separately, but Dry Tec Calcium Hypochlorite Shock allows you to get the effects of both in one product.
The Dry Tech pool shock is a fast and active chlorinating shock, which is able to kill off bacteria in your pool. It is also very effective against algae and it eliminates organic contaminants from the pool water. The 68% calcium hypochlorite works very fast to improve the conditions of your swimming pool's water and raises the chlorine levels very fast.
The only problem you might face with this is the fact that you would need to get a whole bag of the product for every 10,000 gallons. If you have a large pool, you might be using quite a few of these, but you will get a clean pool immediately. For people who do not have the patience for slow dissolving tablets, this is the perfect product.
Pros
Fast-acting pool shock
Chlorinates as well as shocks the pool
Suitable for pools of all sizes
Cons
You need to use several packets at the same time
Does not dissolve particularly well
HTH Pool Shock – Best for Quick Results
Pool shock can kill bacteria and algae in a quick stroke. Shock treatment is something you can use for your clearing up your pool by killing all the green algae, which can accumulate in the water. Hth Pool Shock is a great product on the market that cleans up your pool immediately.
If you have a large swimming pool and you need to clean it up fast, the HTH Pool Shock will deliver the best results. The product manages to clean up your pool without affecting the pH levels, so you do not have to worry about the pool shock creating chemical imbalance in the water. It also works to effectively prevent scale formation in the pool.
Despite the high concentration, this product does not leave any stains or residue in the pool water.
Pros
Fast-acting product
Eliminates algae and bacteria from pool water
Dissolves fast
Cons
Way too expensive than competition
Price is known to fluctuate drastically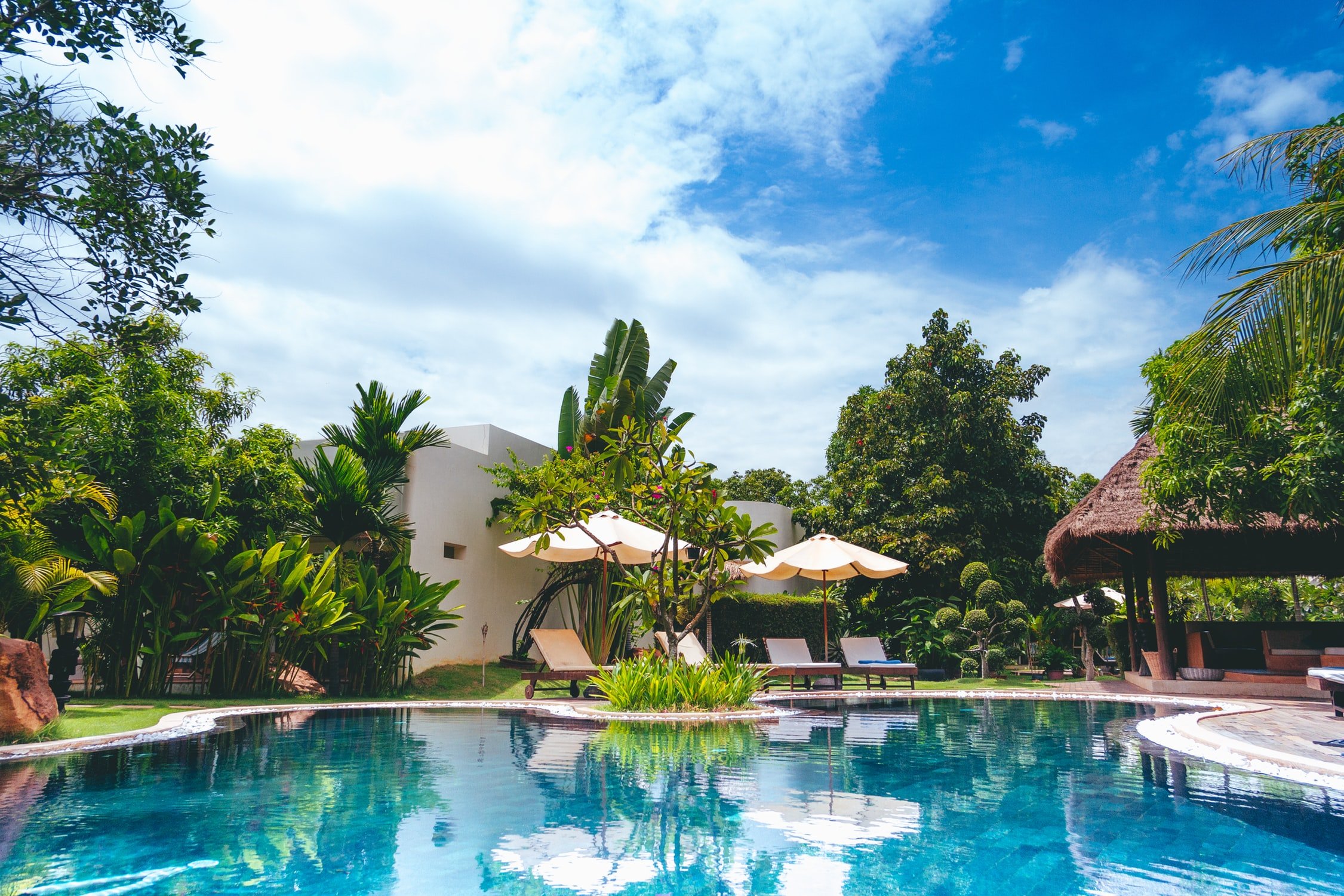 Tips on Choosing the Best Chlorine Tablets
As you can see from the above list of the best products, there are a lot of differences in chlorine tablets. This is why we are going to take a look at a few factors that you need to consider when you are searching for the best chlorine tablets to use in your pool.
What are Chlorine Tablets?
Before you take a look at those factors, it will help to understand exactly what it is that you are using for your pool's maintenance. Just as the name suggests, chlorine tablets contain chlorine, but they also contain a host of other chemicals that help the chlorine do its job.
This mixture of chlorine disinfects your pool and kills off algae, bacteria, viruses and any other contaminants in the water. Impurities and contaminants in the water do not just make your pool look dirty; they are an active threat to your health and safety. As chlorine tablets release chemicals into the water and prevent these contaminants from spreading, you can enjoy a safe swim all year long.
How Much Chlorine Should You Use?
The amount of chlorine you need depends on the size of the pool, how much debris you get in the pool and the type of pool you have. Typically, the right amount of chlorine tablets depends on the gallons that your swimming pool can hold. The general rule is that a single tablet can cater to the chlorinating needs of 5,000 gallons.
One thing you should always do is round off the number of gallons you are adding to the next 5,000 when you add the chlorine tablets. For instance, if your pool has 16,000 gallons, add four tablets to it or the amount equivalent for 20,000 gallons. If it is 15,000 gallons, add three tablets. This way, you will not have less chlorine per gallon in the swimming pool.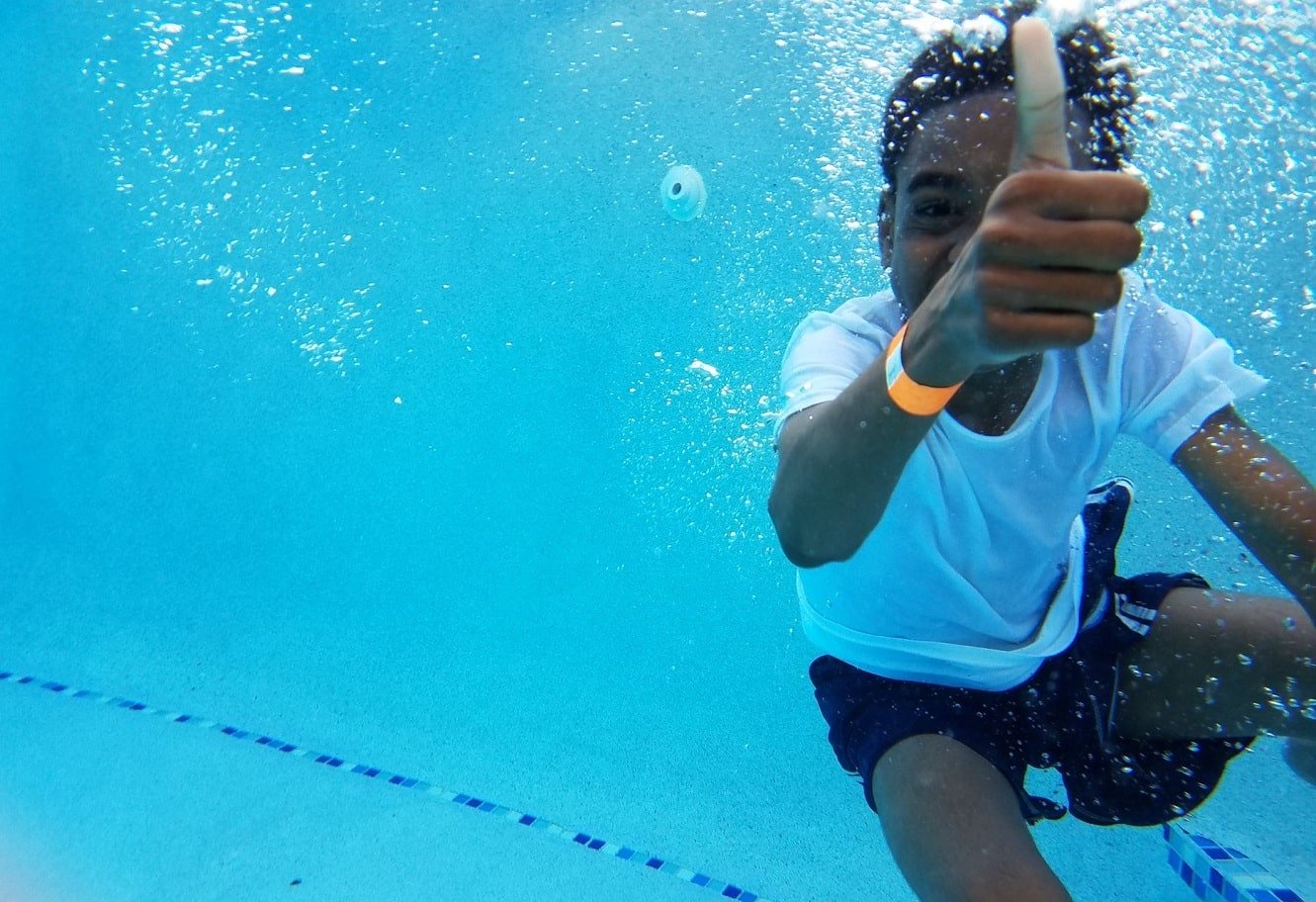 What is the Best Time for Chlorination?
The best time to chlorinate the pool is in the evening or at night. The basic reason behind this is that the chlorine will get plenty of time to do its job and eliminate bacteria and algae in the pool. If you add chlorine during the day, the sun may interact with it and cause the tablet to dissolve faster. This means, it will not get the kind of time it needs to do an effective job.
If you happen to have an indoor pool and the pool water is safe from exposure to UV rays, you can add chlorine tablets during any time of the day.
Chlorine safety and precautions
One thing you need to make sure is that you take as many safety precautions as you can when you are using chlorine tablets. These tablets contain a mixture of different chemicals that need to be stored properly and used with caution.
Make sure that the tablets are stored in a cool and dry place with proper ventilation. If chlorine is exposed to the likes of chlorine or even liquid chlorine, it can result in the release of a lot of harmful gases. In some cases, it can even cause explosions. If the chlorine tablets come into contact with moisture or dirt, they can lose their effectiveness.
Making sure that the chlorine tablets are stored safely is one thing. You should also keep a few more things in mind so you can use them safely:
Do not mix the chlorine tablets with other types of chlorine
Avoid mixing them with any other types of chemicals
Chlorine can be deadly if ingested, so make sure you do not eat any of these tablets
Store them somewhere out of the reach of children and pets
If you ever see chlorine fumes coming out of the  tablets, take them outdoors and avoid inhaling the fumes
Use gloves whenever you are handling chlorine
Why You Should Not Add Chlorine Tablets to a Skimmer
While a lot of manufacturers advertise that you can use the chlorine tablets they make with your skimmer to add it to the pool, it is best to avoid doing that. While using the skimmer can make it a lot easier to add the chlorine, it can cause a major problem for pool water and you, as a result of that.
If you put the chlorine tablets in the skimmer, they will enter the pump and the filtration system. When you turn the pump and water filter off, the tablets will start to dissolve within the skimmer. This can result in highly acidic water which can go into the filter when you turn the pool's pump back on.
The acidic water can damage the filter drastically. This can cause the filter to malfunction or stop working entirely.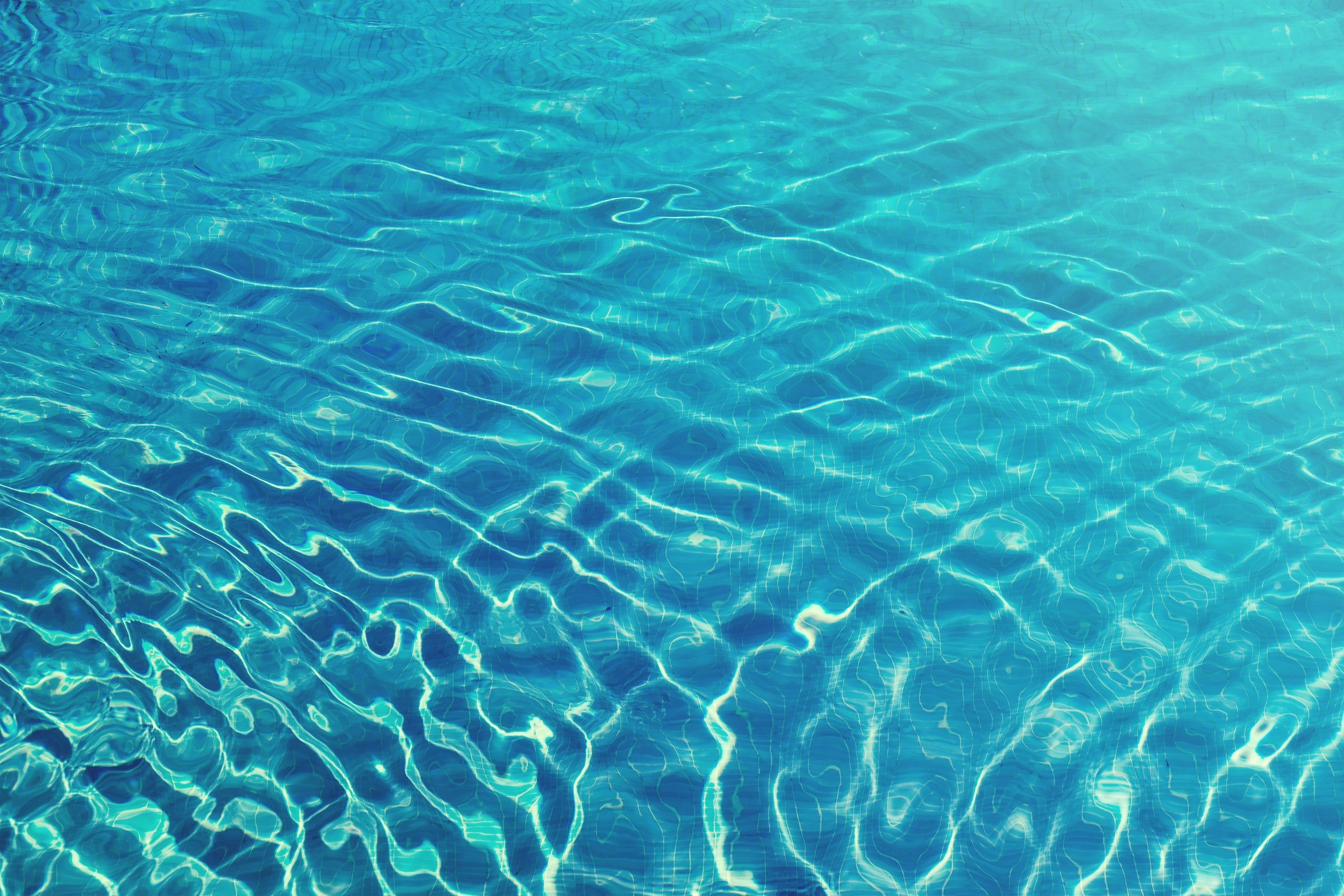 What is the best way to chlorinate your swimming pool?
Instead of trying to use your skimmer to chlorinate your pool, it is always a better idea to use a chlorinator. You can preset the chlorinator to release the chlorine gradually into your pool as time passes. A chlorinator can work with the existing pump and filter in most pools and you can install it without a hassle.
The best thing about an automatic chlorinator is the fact that it can ensure an even distribution of chlorine throughout the water in your swimming pool. The only thing which swimming pool owners might not like about chlorinators is that they have quite a price tag on them.
For someone who does not want to invest a lot of money in a chlorinator, a more affordable alternative is a floating chlorinator or a floater. It is a simple plastic vessel that floats on the pool and releases chlorine into the water. While it is not as effective as evenly distributing the chlorine, it costs a lot less and it is easier to use.
If you do not want to spend any money at all on something to help you chlorinate the pool water, you can just drop the tablets into the pool. Just make sure that you drop the tablets to the point where the water returns into the pool, so you can avoid any damage to the filter and other water circulation equipment.
Calculate Chlorine Demand
Now that you have an idea of how to safely use the chlorine tablets, here is a look at the factors which can help you decide which one to go for. The first thing we are going to take a look at is calculating the chlorine demand. Chlorine demand is the amount of chlorine your swimming pool needs to stay clean.
If you add too little chlorine,the bacteria and algae won't be eradicated. Adding a lot of chlorine means a higher cost and it can make your pool water cloudy. Exceptionally high levels of chlorine in the pool water can also damage the sensitive pool circulation equipment.
Understanding how much chlorine you should add to your pool is very important. The shape and the size of the pool are important factors but the amount of water in the pool is the main determining factor. There are a lot of ways you can calculate the chlorine demand. The best thing to do is to invest in a high quality digital meter that will give you the exact reading to ensure you get the chlorine amount right.
Stabilized vs. Unstabilized Chlorine Tablets
There are mainly two types of chlorine tablets in the market: stabilized and unstabilized. The stabilized chlorine tablets last a lot longer and dissolve slowly. Some can last long even when they are exposed to the UV rays from sunlight. They are able to perform better in the sun and that is why stabilized chlorine tablets are more suitable for outdoor pools. They are equally effective when it comes to catering to both above ground and in-ground pools.
Unstabilized chlorine tablets are ideal when you need to chlorinate small pools or hot tubs. They are also very good for indoor pools that are covered. Since they are unstabilized, these chlorine tablets dissolve a lot faster and they can lose their impact if they are exposed to the UV rays in sunlight.
Understanding the Chemistry
As annoying as it might feel, it is a good idea to freshen up on your chemistry. The major ingredient in most of the chlorine tablets in the market is trichloro-s-triazinetrione. Most manufacturers, of course, combine a host of other chemicals to the trichloro-s-triazinetrione so that they can increase the effective lifespan of the tablets. The chemical mixture is also able to help the tablets fight algae more effectively.
The mixture of chemicals is designed to increase the lifespan of the tablets by slowing down the rate with which they dissolve. Some of these slow down the rate of chlorine release so much that their overall effectiveness is a lot lower than what you need. This means you might have to use a higher number of tablets to bring the chlorine levels up to a desirable level.
It is not easy to understand the exact balance that you need to maintain. In order to make it easy to understand, think of it like this: If your pool stays clean for most of the time, you should go with high trichloro-s-triazinetrione concentration tablets. If your pool has a lot of algae formation and other issues, you should go with chlorine tablets that have a greater quantity of algae fighting additive chemicals.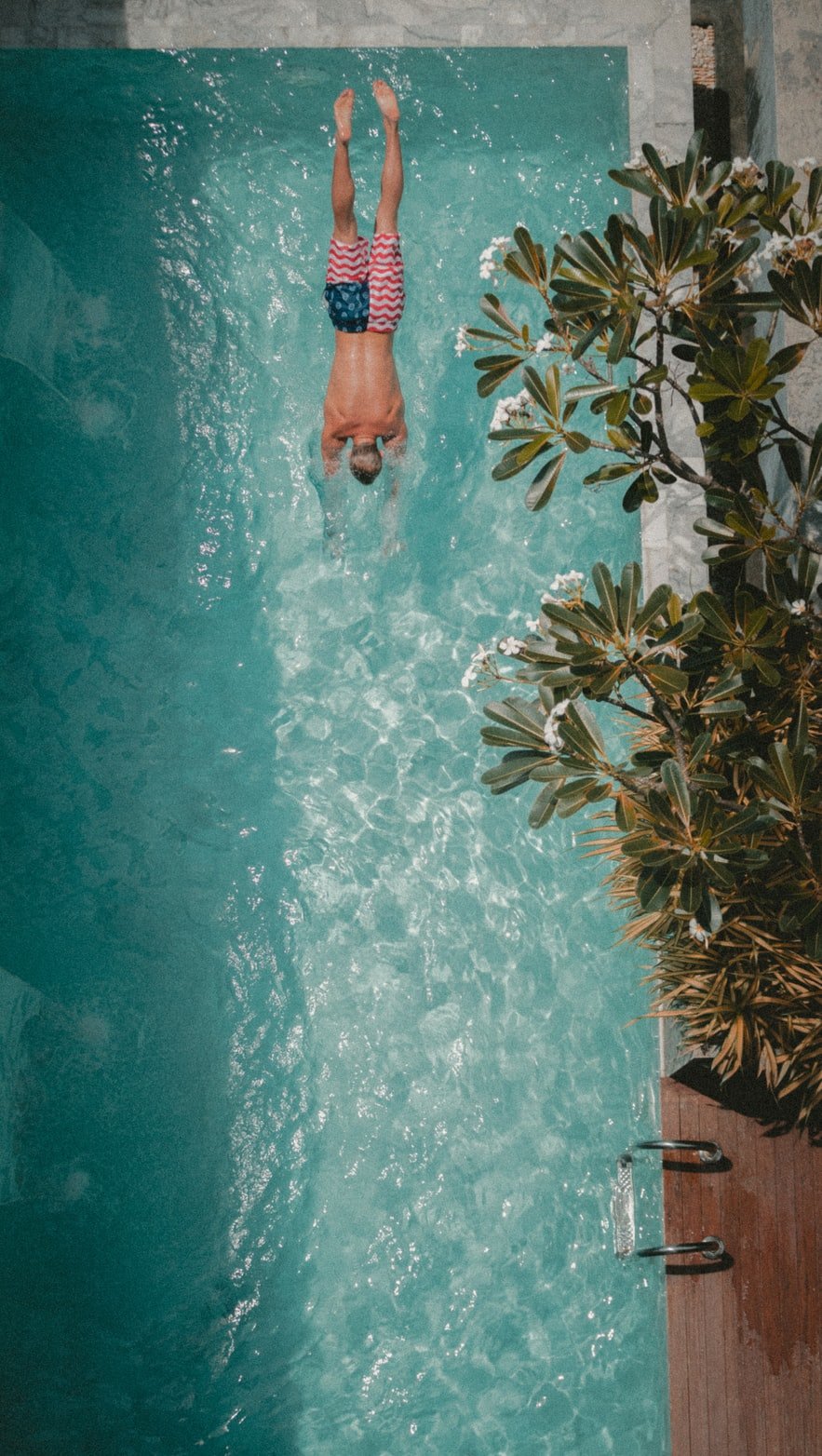 Price vs. Quantity
Most of the chlorine tablets you can get are pretty reasonably priced. Of course, the overall cost of maintaining your pool can be very high. The reason for that is, so many aspects come together to make sure that your pool is well maintained and safe.
It makes sense to save even a few dollars if you can. When you do that, it will bring down the overall cost of maintaining your pool. We have made the best possible effort to include cost- effective chlorine tablets in the list of reviews for this guide. This means if you go with any of these, you can have the added peace of mind that you will not be spending too much.
You should still make it a point to compare the prices and the quantity being offered of each product. This is because some manufacturers offer higher quantity than others do. This can make comparison slightly difficult.
Final Thoughts
Using the best chlorine tablets in the right quantity and at the right time will mean you can keep your swimming pool water crystal clear without spending too much money. All of the chlorine tablets that we have discussed in this guide are the top products in the category. They are all effective at doing their job and have had great reviews from pool owners who have been using them.
Make sure that you do not chlorinate the swimming pool too often. Match the quantity you add to the recommended chlorine demand of your swimming pool. Last but not least, make sure that you use the chlorine safely and only as it is intended. Take all the safety precautions that we have mentioned and make sure you keep it out of the reach of pets and children. We hope that the guide will help you decide on which one is better suited for your swimming pool. Carefully read the reviews of each product and tally it against your pool's requirements before you make the decision to buy any of these.
Related Articles
5 Best Above-Ground Pool Pad | Buyer's Guide and Reviews
5 Best Epoxy Pool Paint | Buyer's Guide and Reviews
Learn How to Install a Spa Cover Lifter
Dolphin M400 with Caddy Review & Buyer's Guide
Learn How to Keep Chlorine Levels Up In Your Pool
Aquabot X4 Robotic Pool Cleaner Review | Buyer's Guide
9 Best Shed Alarm Systems for Enhanced Security 
13 Best Chlorine Tablets for Swimming Pools | Reviews & Buyer's Guide
13 Best Salt Water Chlorinators 
13 Best Pool Volleyball Nets to Enjoy This Summer
39 of the Best Pool Toys to Enjoy this Summer
5 Best Auto Chlorinators for Pool 
9 Best Above-Ground Pool Ladder
11 Best Deck Box For Outdoor Storage
Aquabot X4 Robotic Pool Cleaner