If it's wood, it has to be polyurethane protected!
Perhaps no other formula works as effectively as these affordable coatings to keep all your wooden surfaces free from damage. Not only that, but it will simultaneously work to enhance their natural beauty.
But even before you can avail these services, you'll have to buy the right kind of topcoat, which unfortunately isn't easy. Especially with the plethora of options out there, the job becomes rather tiring.
So, to save you from the exhaustion, we present the top 11 polyurethane coatings up for grabs. One look at the details, and you'll know everything that's required to make the right choice for all your needs.
Without further delay, let's dive in!
Top Polyurethane Protective Coatings
IMAGE
PRODUCT
DETAILS

Our Top Pick

Our Top Pick

Bona Mega Wood Floor Finish

Oxygen-crosslinking polyurethane (OCP) formula
No limited shelf life
No additives required

VIEW LATEST PRICE →

Minwax 33050000

Oil-based
Long lasting durability
Easy to apply

VIEW LATEST PRICE →

General Finishes High Performance Water Based Topcoat

UV stabilizer
Pure polyurethane durability
Easy to remove

VIEW LATEST PRICE →

Rust-Oleum 200241H

Scratch and stain protected
Good coverage area
Easy cleanup

VIEW LATEST PRICE →

ZAR 33912 Oil Based Polyurethane Wood Finish

Abrasion-resistant
Self-leveling
Great for floorings

VIEW LATEST PRICE →

Minwax Water-Base Wipe-On Polyurethane

Clear satin finish
Easy to use
Protects stained surfaces

VIEW LATEST PRICE →

Rust-Oleum 302736 Triple Thick Polyurethane

Single-coat coverage
Self-leveling formula
Soap and water cleanup

VIEW LATEST PRICE →

Minwax 255554444 Polycrylic Water Based Protective Finish

Dries quickly
Versatile application
Cleans up with warm water

VIEW LATEST PRICE →

Rust-Oleum 207008 Marine Spar Varnish

UV resistant
Suitable for outdoor use
Adjusts with changing weather conditions

VIEW LATEST PRICE →

RUST-OLEUM FBA 230031 Varathane Floor Finish

Resistant to household chemicals
Crystal clear finish
Water and soap cleanup

VIEW LATEST PRICE →

Deft 259-01 Water-Based Polyurethane Protection

Interior and exterior use
Self-priming
Non-toxic finish

VIEW LATEST PRICE →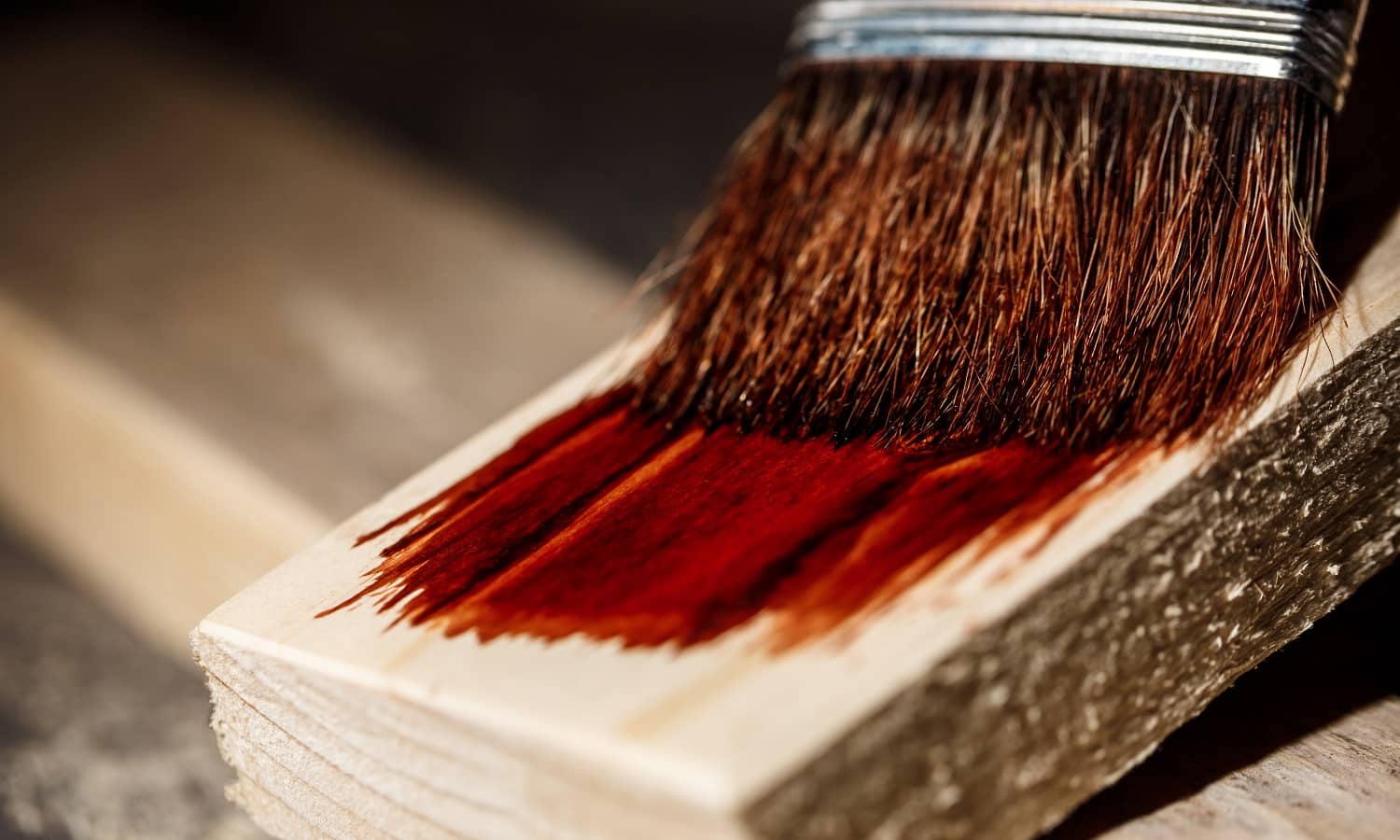 The first pick for the day is the Bona Mega Wood Floor Finish. This easy to use, water-based polyurethane protection dries quickly while enhancing the natural finish of your wooden surface. Also available in semi-gloss or gloss finish, this protective coating is one of the most popular and affordable products on the market.
Why Did We Like It?
No surprises here as its OCP formula comes across as its biggest advantage. By using the atmospheric oxygen as its crosslinker, this formula produces superior results to protect the wooden surface, without masking its natural color.
We also loved how easy it was to apply this poly. All we had to do was apply three coats, with a layer of sanding in between. The first layer looked a bit rough, but by the time we completed the last coat, the floor had become smooth and shiny.  For best results, it's advisable to use the product on a warm and humid day.
Lastly, the formula has almost zero odor emission, thus making it safe for pets and people with breathing problems.
What Could've Been Better?
If you're running low on time, then you might be a bit disappointed as it requires multiple coats for producing perfect results. Other than that, we didn't find any other downside to this exceptional product.
Pros
Non-slippery

Durable

Dries quickly

No wasted finish
Cons
Time-consuming application
The Minwax 33050000 is a poly varnish that produces a high-quality finish for all wood types. Its long-lasting protection works to negate the impact of a range of damages, without burning a hole in your pocket. Whether you're a DIY enthusiast or a pro, this product is worth considering.
Why Did We Like It?
For starters, we were thoroughly impressed with its convenient packaging. If you're a fan of aerosol varnishes, then the rotating spray fan on this one is made for you. This feature makes it super easy to get through all those horizontal and vertical applications in a jiffy!
Talking about its performance, the first thing that we should mention is that this product is especially suitable for interior surfaces. Similar to the Bona Mega Wood Floor Finish, a three-coat application is all you need to get that luxurious and polished surface.
Last but not least, you can use it to protect both finished and unfinished wooden surfaces, without losing their natural charm.
What Could've Been Better?
Like all other oil-based polyurethane coatings, this one too leaves a slight yellowish hue, visible almost immediately after application. Keeping that in mind, we feel it's better to use this product on darker surfaces.
Pros
Also available in gloss and semi-gloss finish

Ideal for doors, cabinets, and furniture

Heat resistant

Enhances the natural richness of wood
Cons
May cause breathing problems when used in inadequate ventilation
For the third spot on this list, we have a water-based topcoat from the house of General Finishes. Durable and tough, this quick-drying protective coat is ideal for wooden floorings and stained wood pieces. This easy to use product gives a superior finish, making you feel like a pro!
Why Did We Like It?
Firstly, the high customer ratings made us want to try the product. Because of its UV stabilizing properties, this topcoat is resistant to sunlight and won't break down to expose the surface underneath. This is a good additional protective feature to have, especially for preventing stains from fading.
The best thing about this poly is that it can be used with almost any brush type for a high-quality finish. We used a roller and applied three light coats while allowing each layer to dry for about 1.5 hours. You may also sand the surface with soft hands between two coats.
Like the Bona Mega Wood Floor Finish, this product too doesn't emit any strong odor, thus making it convenient for use at all times.
What Could've Been Better?
Despite being water-based, it has a noticeable yellow tinge, which makes it highly unsuitable for use on white paints. Other than this, we did not notice any cause of concern about this top-notch product.
Pros
Clear finish

Can be sprayed

Can be used over chalk paint

Prevents sun damage
Are you looking for a topcoat that stands the test of versatility? Then the Rust-Oleum 200241H Water-Based Polyurethane might just be what you need. Its crystal clear protection and durability make it the right choice for a variety of projects, including doors, cabinets, indoor furnishings and a lot more.
Why Did We Like It?
Having experienced some yellowing of surfaces with the previous varnishes, we were delighted to see that this product doesn't leave any such residue of color. Its satin finish works just fine to enrich the natural color of the wood.
To deliver on its promise of durability, this poly comes with an anti-scratch formula to protect your precious surfaces. We arranged for a small play session with our pets on the finished floor and didn't find a single scuff.
However, what appealed to use the most is the ease of application. All you have to do is apply a quick and smooth stroke, without worrying about any ridges that show up. The formula is such that it will take care of any irregularity while drying down.
What Could've Been Better?
To ensure that the surface is free from any bubble formation, it's better to leave on each coat for around three hours before applying the next layer. If you're looking for a quick touch up, then this might not suit your needs.
Pros
No yellow tint

Low odor

Easy cleanup

Affordable
Cons
Comparatively long dry time
Our fifth pick of the day is the oil-based Zar Polyurethane Wood Finish. Its tough protection, coupled with a clear and smooth finish, can go on almost every wooden surface around the house to keep them as good as new for years to come.
Why Did We Like It?
The first and foremost thing that won our praise is its anti-abrasion feature. Similar to the Rust-Oleum 200241H's scratch resistance, this feature adds an extra level of protection on the surfaces against daily wear and tear. Plus, its self-leveling formula cuts out most of your task, as you don't need to worry about bubble formations.
We also liked the level of sheen that this poly is capable of providing. Owing to its slightly thick flow, the final look comes across as the right compromise between dead flat and satin finish. In simple words, it renders an antique look and feel to even the most worn out surfaces.
Since the product is meant exclusively for interior use, it doesn't have a powerful odor to cause any breathing trouble or watery eyes upon applying.
What Could've Been Better?
Our only area of concern is the short workable period for eliminating the trapped air. Post that, it becomes challenging to cover the appearance of bubbles since the brush strokes appear prominently. So, we had to work rather quickly to ensure a smooth application.
Pros
Suits all brush types

Dries quickly on bare wood

Two coat application

Rich and elegant finish
Next up on the list is yet another product from Minwax. As you may have guessed from its name, this protective coat can be applied using the good old wipe-on method for precision. Its durability can protect a wide range of wooden surfaces, from furniture to railings and even trims.
Why Did We Like It?
First things first, its hassle-free application makes this product a user favorite. Even in the absence of a brush or roller, we could coat all the required surfaces with absolute control and precision, with the help of a lint-free cloth.
Besides, its durable satin finish enhances the natural beauty of the wood while adding a touch of elegance and minus any color residue. Allow the final coat to dry for 24 hours before returning to normal use, and you're good to go. So brownie points for that!
What we especially liked about this poly is that it's ideal for quick touch-ups. If you don't have a big area to cover, and don't want to spend on a bigger package, then this wipe-on polyurethane is worth consideration. 
What Could've Been Better?
The consistency of this product is quite thin and sticky, and tends to run away. This can result in uneven layering and may require some extra effort to achieve that perfect finish.
Pros
Fast dry time

Easy cleanup with water

Requires very light sanding

Preserves the natural color of the surface
Halfway through the list, and here we are with yet another topcoat from Rust-Oleum. True to its name, the water-based top shield is meant for enhanced durability with only a single coat. So if you're looking to save time, then this product might just be the perfect fit for your needs.
Why Did We Like It?
Having already worked with the Rust-Oleum 200241H, we naturally had high hopes from this product, and it didn't disappoint. Similar to the 200241H, this water-based poly also has an advanced self-leveling formula for even application.
Even though it has a thick consistency, the product dries down relatively quickly. This means that you can cover a considerable area with a single coat of the Rust-Oleum 200241H in less time. We also appreciate the fact that the brand has not compromised on the product's durability to facilitate fast application.
If you're someone who doesn't like coating the wood again and again, then this product should definitely be in your list of must-haves.
What Could've Been Better?
We felt that because of its thickness, we needed to heavily load our roller as it doesn't self-level as much as the thinner products. However, this added effort in now way is a deal-breaker!
Pros
Scratch-resistant

No visible yellowing of surfaces

Matte and subtle finish

Long-lasting durability
Cons
Difficult to achieve uniformity with brush
Minwax 255554444 is an easy to apply protective topcoat that works equally well on acrylic paints and interior wooden furnishes. Its crystal clear finish adds value and durability to a range of projects and keeps them brand new for the years to come. 
Sale
Why Did We Like It?
Its crystal clear finish stood out for us. We used the gloss finish that has the perfect sheen for our liking. Furthermore, the product is also available in matte, semi-gloss, satin, and ultra-flat clear finishes to cater to diverse preferences.
Its superior quality protection makes it the ideal topcoat to protect the beauty of decorative pieces, as it stays clear and doesn't yellow over time. We used it for one of our art projects, and were satisfied with the results of a single coat application. However, you may also utilize multiple coats for added durability, all of which will dry down quickly.
Apart from that, its thin consistency prevents the formation of clumps when stored for a longer time.
What Could've Been Better?
The product tends to break down and smear the oil-based paints, so it's better to use one before applying the poly. We also needed to make sure that we put on a uniform coat since any excess build up in the nooks can leave a tinge of yellow.
Pros
Easy to use

Gloss finish ideal for decorative pieces

Low odor

Suitable to use over lightwood like maple
Cons
Inferior quality brushes can leave marks on the surface
A true all-rounder, the Rust-Oleum 207008 is equally effective for interior and exterior surfaces. This highly durable oil-based topcoat renders a high quality finish to enhance the natural beauty of all your wooden furnishings. With an easy application and removal process, there's no way for this product to escape our list!
Why Did We Like It?
The kind of protection this product offers for its affordable price tag made our jaws drop. In addition to being UV resistant like the General Finishes water-based topcoat, it also protects the surfaces against salt and mildew. This is what makes this poly suitable for outdoor use.
Furthermore, its oil-based texture contracts and expands according to the weather conditions to produce a glossy and durable finish with optimum protection.
What's more, its enhanced durability gives it an edge over similar products for all your marine projects. Overall, this quick-dry poly is one of the most versatile topcoats in the price range. 
What Could've Been Better?
Its ultra-thin consistency made us apply more coats than normal, since we wanted to make sure that the product holds up nicely. Sure, the extra effort took us longer to complete the project, but it was nothing very bothering.
Pros
Crystal clear finish

Protects wood from cracking

Has a warm, golden glow

Suitable for marine-based wooden projects
Cons
Thin consistency may take time to hold up
The penultimate product of the day is the Rust-Oleum Floor Finish. This specialized polyurethane coating is meant to beautify and protect a range of hardwood floors. The glossy finish adds a splash of elegance to your home, while your floors remain protected from damage. 
Why Did We Like It?
Firstly, its resistance to household chemicals and scuffs raises the bar of durability of this product. When you're talking about protecting the floors, it only makes sense to use a topcoat that emphasizes longevity, and this product works just fine for the purpose.
However, it doesn't only work for hardcore protection. Its clear and glossy finish highlights the natural charm of the surface underneath, so that no detail is masked in the process.
We also tried this product to coat a small countertop, and it didn't disappoint. There was no bubbling or clouding, nor did the texture get tacky upon water spillage. So its versatility is a bonus for the price.
What Could've Been Better?
Our only complaint from the otherwise high performing floor finish is its odor. Despite having a water based formula, the odor was strong and did not diffuse well even after the poly dried down completely.
Pros
Abrasion and stain resistant

Works well on countertops

Easy to clean

Same day recoating
Cons
Strong, uncomfortable smell
Our last pick of the day is the Deft 259-01 multi-use topcoat protection. Its quick dry and easy to use application takes care of user convenience. At the same time, its durability provides optimum protection-all this without concealing the natural color of your favorite wooden surface.
Why Did We Like It?
Similar to the General Finishes Water Based Topcoat, this formula is extremely smooth and can be easily applied with almost any brush type. Its durability is at par with some of the best oil-based protective coatings, making it the right fit for a range of indoor and outdoor surfaces.
Not only does this topcoat have a fast dry time, but its not toxic finish makes it safe for kids, older people and pets.
Being water-based, it's easy cleanup feature is yet another advantage that makes it a popular choice. All and all, it performs quite well to protect any surface from the adversities of time.
What Could've Been Better?
Much like the Rust-Oleum Floor Finish, this poly protective coating is also not free from odor, which becomes especially intense in less ventilated spaces.
Pros
UV resistant

Weather guard

Clear finish

Can be recoated within two hours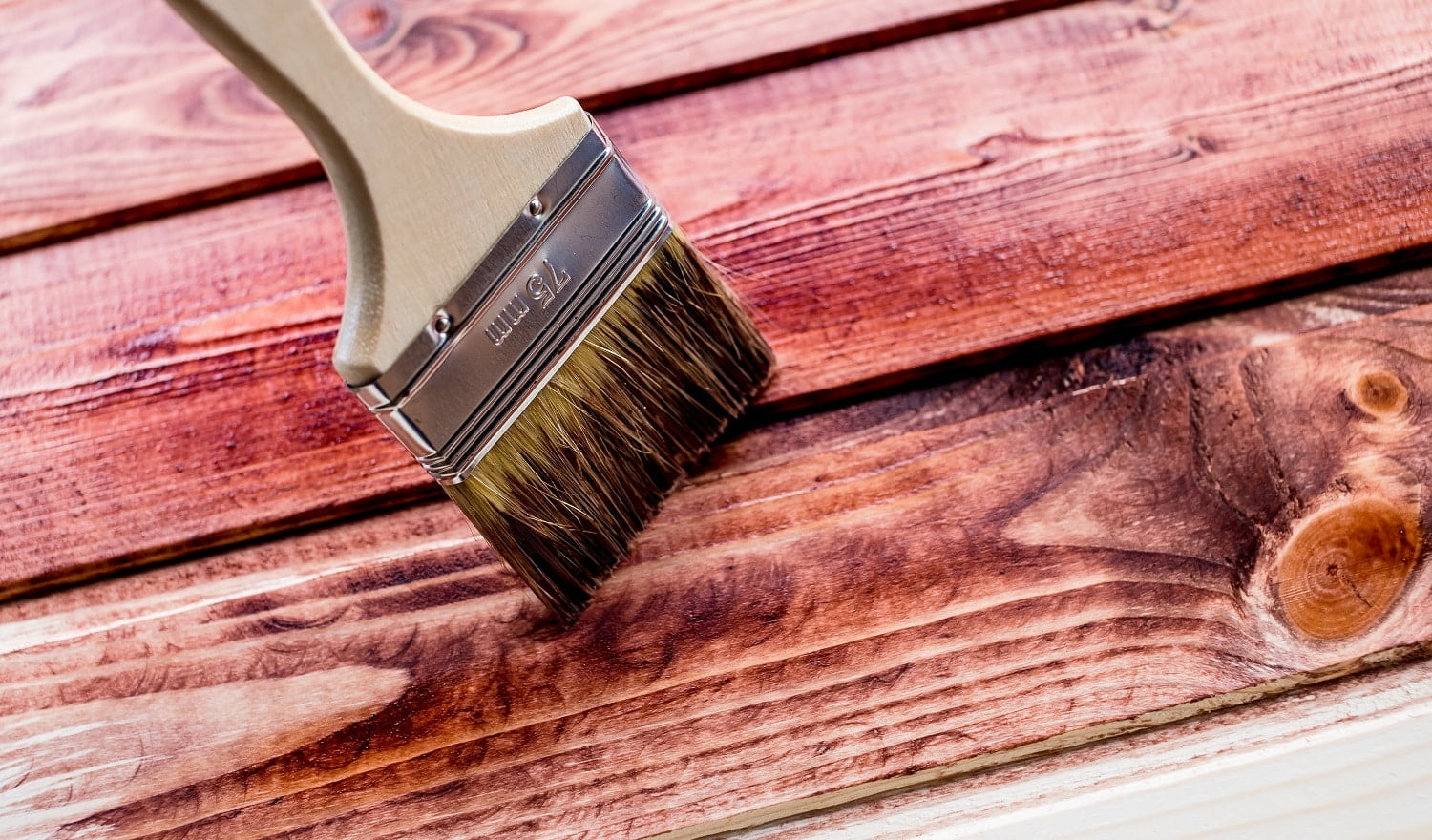 Polyurethane Protective Coating Buyers' Guide
Wood is an expensive material that needs proper care, and this is where polyurethane plays its part. But just because they are inexpensive, randomly picking up any such topcoat will be of no help. 
So that your valuable belongings get the right kind of protection, we've listed certain important factors that should drive your purchase decision.
Read on to know more…
Types of Polyurethane Protective Coatings
Polyurethane coatings can be either water-based or oil-based. Water-based top coats are mainly clear in appearance so that the natural color of wood comes through. Also, this formula helps in keeping the wood hydrated for an extended period of time. If you're looking to shield some of your more delicate wooden pieces, we'd suggest buying a water-based coating.
Oil-based polyurethanes, on the other hand, have a reputation of being more durable. In addition, they can also expand and contract according to the temperature. It would be a good choice for coating exterior surfaces, as they keep the wood from cracking.
Alternatively, you can choose any such poly which works for both indoor and outdoor surfaces.
Finishing and Looks
The type of finishing that the product offers will determine the final look of the surface. In that sense, the main types of finishing available are gloss, matte/clear and satin. While gloss finish is suitable for decorative pieces, the matte or clear coatings are more appropriate for floorings and furniture.
Moreover, some protective coatings may also render a warm, yellow hue to enrich the color of the wood. If you are looking to add value to the natural tone, then we'd highly recommend such a product.
Another important thing to consider is that the topcoat should have the least possible amount of yellow tinge upon application.
Drying Time
In case you choose a fast dry topcoat, it's crucial to ensure that there is no compromise on performance. Alternatively, you may also opt for a thicker polyurethane, which does the job in one or two coats. In this way, you won't lose a lot of time while maintaining optimum quality.
Durability
You will hardly find a brand or product that doesn't claim durability. After all, the primary function of such topcoats is to provide maximum durability to the surface underneath. However, if you are still skeptical about its claims, you may choose a product that has additional features like weather resistance, scratch resistance or UV protection. 
On a side note, it's good to know that such products may be comparatively more expensive than the normal ones.
Ease of Use
Some coatings may work well with a particular brush type, whereas others can easily glide on using almost any brush, roller or even a piece of cloth. If you don't want the hassle of purchasing the compatible applicators, we'd suggest going for a formula that can be applied with any type of brush.
While at it, you should also consider how easy the cleanup process is. In general, most topcoats can be easily cleaned with water and soap.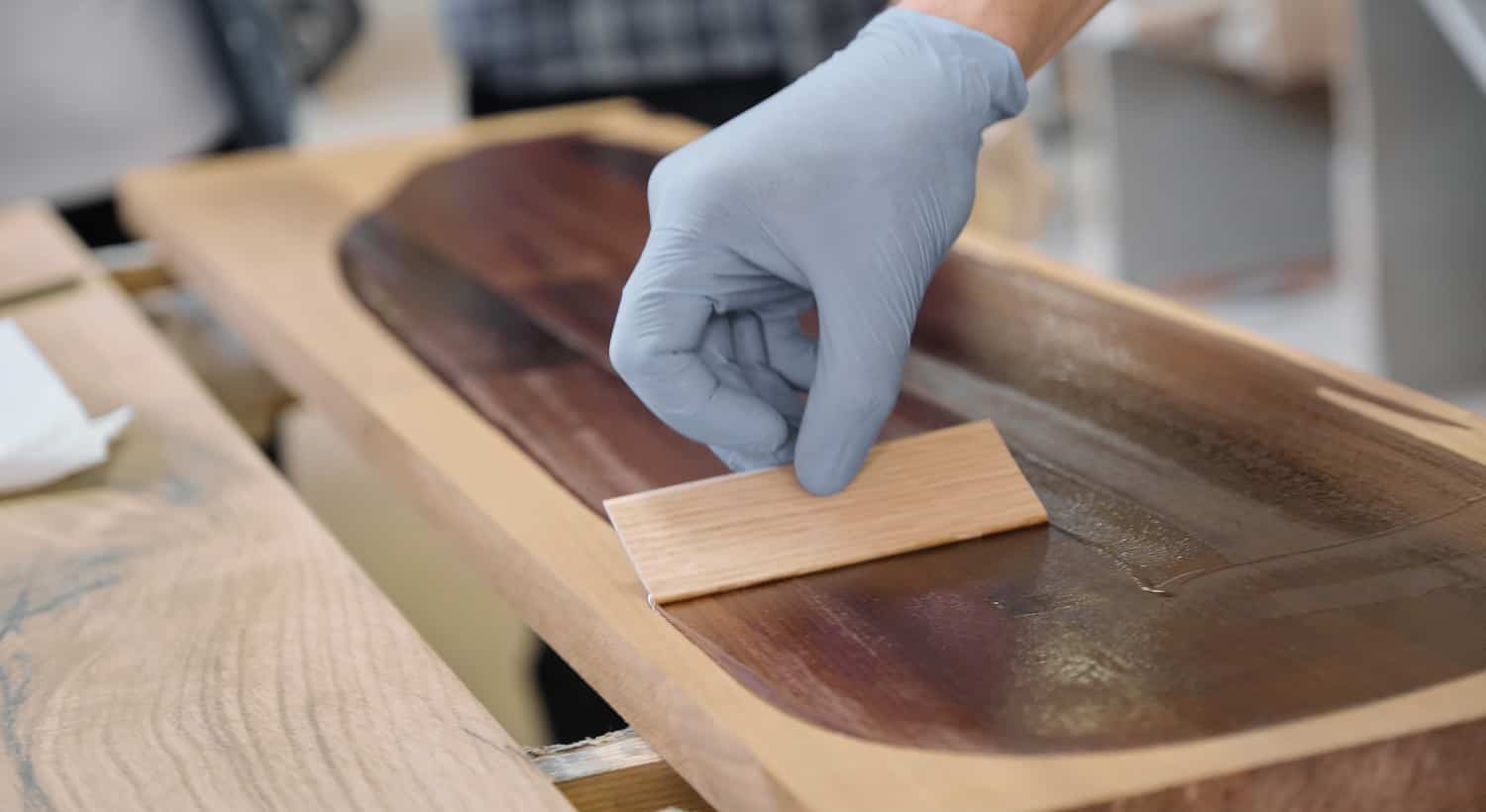 Verdict on Polyurethane Protective Coatings
Protecting wooden surfaces is easier said than done!
To cut short your task, we've listed the best 11 polyurethane protective coatings on the market, each of which stands the test of ultimate protection. But before we drop the curtains, here's a quick recap.
The Bona Mega Wood Floor Finish has zero odor and is safe to use, while the Deft 259-01 has a non-toxic finish. The Rust-Oleum 302736 Triple Thick Polyurethane does the job in a single coat, and the Rust-Oleum 207008 is perfect for marine projects.
With this, we've come to the end of this comprehensive guide. Hope our effort has helped you find the right product that fits all your needs. Do let us know about your favorites in the comments down below.
See you another day!
Related Articles
5 Epic Face Painting Supplies That Will Improve Your Designs
6 Best Body Paint For Cosplay Reviewed
Learn How to Body Paint With Brilliant Results Right Now
5 Best Airbrush for Body Painting Reviewed
16 Brilliant Face Painting Techniques to Feed Your Imagination
13 Best Paints for Bathroom Ceilings
What is the Best Wood for Outdoor Furniture 
13 Best Spray Paints For Metal
7 Best Airbrush for Miniatures & Model 
11 Best Epoxy Resin For Crafts 
5 Best Polyurethane for Floors
5 Best Epoxy Resin for Tumblers
9 Best Exterior Wood Stains Today 
11 Best Miniature Primer [Reviews & Buyer's Guide]
Food Safe Epoxy Guide 101 [All You Need To Know]
Sanding Epoxy Resin Guide 101 [All You Need to Know]
Acrylic Pour Painting [All You Need To Know]
Water-Based vs. Oil-Based Polyurethane Floor Finish 
9 Best Paint Sprayer for Lacquer
How Many Coats Of Polyurethane | All You Need to Know