With winter knocking on our doors, it is time to purchase a space heater finally!
Not many people are aware of how energy-efficient space heaters are, especially compared to HVAC systems. Those looking to heat a small, enclosed room may find space heaters to be more suitable for their needs. Of course, finding the right option may be tricky.
In our guide, we have reviewed the 9 best Pelonis space heaters that are suitable for different requirements. With 25 years of experience, the brand is reliable and known to manufacture high-quality products at affordable prices.
Whether you are looking for something compact and portable, or something that uses circulation fan technology, we've got you covered. So, sit back and relax while we tell you about the best Pelonis space heaters.
Let's begin!
Top Pelonis Space Heaters
IMAGE
PRODUCT
DETAILS

Our Top Pick

Our Top Pick

PFT40A4AGB Tower Fan

420mm air outlet
Black matte tower design
90-degree silent oscillation

VIEW LATEST PRICE →

PH-14A Oil-Filled Heater

Allergen-free radiant heater with a cool-touch surface
Easy portability with handle and wheels
Convenient power cord storage hook

VIEW LATEST PRICE →

PHTPU1501 Ceramic Tower

24-hour timer
An easy control touch panel
70-degree oscillating function

VIEW LATEST PRICE →

PHTA1ABB Space Heater

Fast-heating technology
Compact and lightweight (2.72lbs)
Top control panel with easy-rotate knobs

VIEW LATEST PRICE →

PH-17P Surround Heater

360-degree floor heater
Compact and portable design
Cool-touch housing

VIEW LATEST PRICE →

NTH15-17BRA Ceramic Tower

Friendly heat settings
Double-duty design (horizontal & vertical)
Touch panel with a 24-hour timer

VIEW LATEST PRICE →

PFH15A2ASB Portable Heater

Adjustable thermostat with digital remote control
Compact and lightweight design (3.85 lbs)
Cool-touch ABS UL94 V0 flame-resistant material

VIEW LATEST PRICE →

HT-1003 Ceramic Space Heater

Automatic shut-off feature
Five heat settings with oscillation option
Space and energy-saving

VIEW LATEST PRICE →

PHTA8AWB Tower Space Heater

Touch control with LCD
39dB working noise
24-hour timer feature

VIEW LATEST PRICE →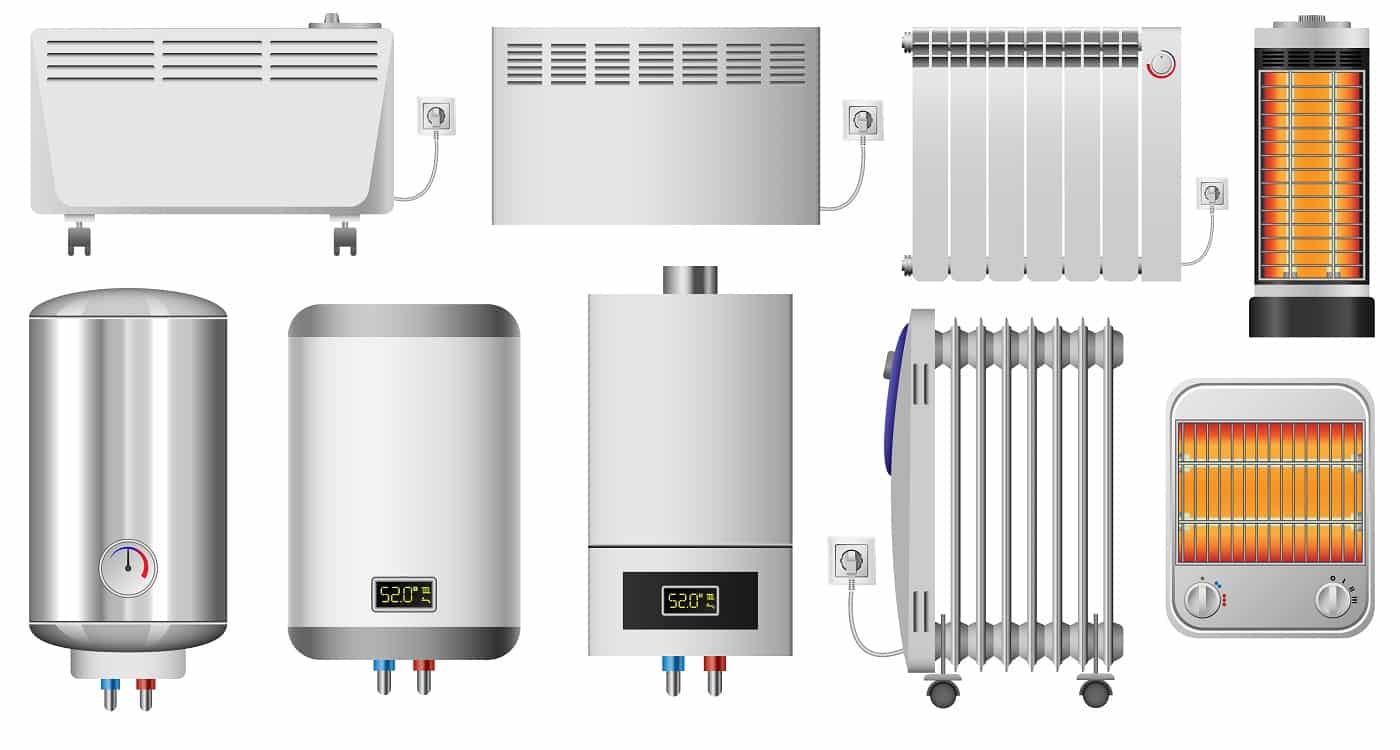 One of our top recommendations is this 40-inch electric tower fan, featuring three heat settings with one-touch technology. Its top-mounted panel with LED indicators allows you to change its settings with ease and convenience. A space-saving tower design ensures minimal clutter while efficiently heating any room and providing natural comfort.
Why Did We Like It?
To begin with, we loved the tall, sleek design of this space heater. Those looking for a compact machine that doesn't take up too much room will find it ideal for their needs. Moving on, its matte black body is easy to clean and maintain, deterring dirt, stains, and scratches. Cleaning the inside of the machine will require you to unscrew the nuts; however, it is relatively straightforward to assemble.
The tall tower design features ten segmented blades and 420mm of air outlets, ensuring natural, comfortable heating. Moreover, it features a 90-degree silent oscillation that allows even spreading of heat, no matter where you are in the room. We love its silent operation that doesn't threaten to interrupt sleep, even during the lull hours of the night.
Finally, the machine features three settings that can be easily controlled with a remote or one-touch programming on its LED panel. The remote allows you to control its settings from a distance of up to 16 feet.
What Could've Been Better?
Honestly, we loved the little black remote control included with the product to control its settings. However, we noticed that it doesn't interact very well when the heater is oscillating. The only way to make it work is to point the remote directly to the face of the tower.
Pros
Child-safety grid design

Three fan speeds and operating modes

Silent operation

In-built timer technology
Cons
The remote control doesn't always work when the tower is oscillating
The next item on our list is an oil-filled heater that is best known for its stylish looks, complementary design, and ease of use. This model comes with three heat settings – the highest setting at 1,500 watts. Moreover, its easy-grip handle and 360-degree steering wheel make it super convenient to transport into any room you need.
Why Did We Like It?
One of the first things we noticed about this space heater is its extremely quiet operation. Well, this is primarily because it doesn't use fans to push out hot air, making it virtually noise-less when operating.
Coming to its looks, this product may look bulkier than our previous recommendation. However, it has certain convenient features to make up for this. To begin with, the 360-degree swivel wheels allow you to transport it conveniently in any direction. Wondering how tricky it would be to push the 16.1-pound tower?
As it turns out, it won't be challenging at all. This is because of the easy-grip handle provided on the top, allowing you to conveniently drag the machine from one room to another without distress.
Let's not forget – this space heater comes with three heat settings and five heat options, which range from 65 to 85 degrees Fahrenheit. Moreover, it features an easy-programmable thermostat along with a 10-hour timer, so you can adjust the heat settings and not worry about turning it on or off after you're done.
What Could've Been Better?
Overall, this product does what it promises and fits in perfectly into most spaces. Moving it around is a breeze too. Our only gripe with it is the loud beeping sound it makes when turning on or off. Although not a deal-breaker, it would've been nice to have the option to turn it off without any noise.
Pros
Built-in over-heat protection with tip-over safety switch

Ideal for medium to large-sized rooms of 164 square feet

Remote control for distant operation

Super quiet operation
Cons
Loud beeping sound when turned on/off
Looking to add a touch of color and class to your home? Consider a white ceramic tower space heater as a welcome addition during the cold months. This product features a unique fast-heating and consistent temperature technology that heats any room within seconds for a cozy, comfortable feel.
Sale
Why Did We Like It?
Safety is a priority, don't you think? Well, Pelonis thinks the same way, which is why they have added several safety functions to their space heaters. Our next recommendation features a lightweight heater that has a fast-heating capacity. This enables comfortable and consistent heating of any room up to 70-degrees Fahrenheit within just 3 seconds.
Moving on, this tower heater features three heat settings that guarantee to provide optimal warmth, efficiency, and comfort. The touch panel controls on the top enable easy access and convenient setting options. Moreover, you can use the same controls with the help of the remote control provided.
For ease of transportation, this model features an easy-grip carry handle. Those with children or pets at home will appreciate the tip-over switch protection and flame-resistant material used for this space heater. This effectively helps avoid most accidental bumps, while the overheating and flame-resistant features are wonderful additions for good measure.
What Could've Been Better?
If we had to nit-pick, our only complaint would be that although the heater includes a handle for easy transportation, it doesn't have wheels. Essentially, you need to drag the device using the handle, which can be slightly cumbersome.
Moreover, we would've liked there to be more than two heat settings (hi & low). That being said, the ECO mode is excellent and probably one of its best features.
Pros
Customized temperature settings

Fast-heating technology

Energy-saving mode based on ambient temperature

50dB working noise only

Overheating & tip-over switch protection
Cons
No wheels

Only two heat settings
Are you looking for a compact and portable space heater for smaller rooms? In that case, check out this compact ceramic space heater that is not only energy-saving but also space-saving. Moreover, it works as a heater and fan all-in-one, making it an ideal machine to use during any season.
Why Did We Like It?
If you are looking for a lightweight space heater with a compact design and easy-to-handle controls, this product may be your best bet.
In terms of design, it weighs only 2.72 lbs. and is equipped with a built-in carry handle. Although box-shaped, it is relatively compact, measuring 7 inches (length), 5.82 (width), and 8.54 inches (height). As such, it is easy to transport from one room to another with ease.
However, the addition of wheels might have made it easier for some users to drag rather than lift and carry it. Moving on, this product has an oscillating function that ensures the even spreading of heat (or the fan) in small to medium-sized rooms.
The company has taken care of customer safety by designing the heater with cool-touch ABS UL94 V0 flame-resistant material. Furthermore, adding the overheating protection and tip-over switch gives users peace of mind about their safety and the safety of the device too.
What Could've Been Better?
Although we mentioned missing the wheels on this device earlier, it certainly isn't a deal-breaker, thanks to its lightweight design. However, we wish the extension cord was slightly longer, as it makes using the heater slightly restrictive.
Pros
Super quiet operation

Easy to control knobs

Small profile that fits easily into any space

Tilt proof feature

Heats a small room (up to 70 degrees Fahrenheit) within 3 seconds
Cons
Short extension cord

No wheels
For our next recommendation, we bring you the 360-degree surround fan heater. This machine is enforced with a fan-forced heating mechanism that vents warm air at a complete 360-degree angle for optimal comfort and even heating. Moreover, its two easy-control knobs make it extremely easy to control the settings.
Why Did We Like It?
This powerful 1.500-watt unit draws 12.5 amps, ensuring optimal warmth and comfort within just 3 seconds of turning on. Its 36-degree design enables the even spreading of heat in any room. Moreover, its compact and lightweight design makes transportation completely effortless.
We love the easy-control knobs placed on the front – one knob can be used as a thermostat while the other can be used to choose our preferred setting. Being a floor heater, it is ideally placed on the floor of any small room, efficiently heating it within seconds. That being said, it doesn't have an in-built handle or transportation wheels.
The space heater comes fully assembled and ready to use, which is excellent. Its glossy white body is easy to clean and maintain and doesn't scratch easily. Long story short, you can use this space heater in any small-sized room, blending in perfectly with its classy looks and compact design.
What Could've Been Better?
Honestly, we love the fact that this space heater is small and compact. Its lightweight design makes it ideal for transportation. However, without the in-built handles or wheels, the only way to transport it is by carrying it – which may be cumbersome for some users.
Pros
Tip-over switch

Easy to control

Quiet operation

Evenly heats most spaces
Cons
No wheels or in-built carrying handle
Our next recommendation is a double-duty space heater that can be used both horizontally and vertically. It is ideal for any room and any activity, be it sleeping, relaxing, exercising, or working. Its ceramic body is electric-resistant and safe to use, offering a quick-heating technology and a cool-touch body for added safety.
Why Did We Like It?
First, we loved its double-duty design, which is innovative and unique compared to other space heaters of this price range. Since it is lightweight and durable, we could transport it easily from one room to another and use it in various positions, each of them offering optimal heating and comfort.
Coming to its functionality, we love the easy-control touch panel located at the top. The thermostat is completely programmable with three different heat settings, including a friendly ECO mode. This mode is energy-saving and automatically adjusts its temperature according to ambient temperatures.
Moreover, an included remote control allows us to change the settings or turn on and off the machine effortlessly. The oscillation feature ensures even heating of every room and prevents overheating of any specific area. Lastly, the 24-hour timer is perfect for those who wish to use the heater while sleeping or working.
What Could've Been Better?
The biggest drawback of this product is that its control panel doesn't display the room temperature. Moreover, it automatically turns off when the desired temperature has been reached, without any indication of whether the machine is still running or not. This can be tricky as many people might run the risk of leaving the heater running.
Pros
Carry handle for easy transportation

Easy storage for the remote control

Convenient assembling and disassembling

Closed grill for added safety
Cons
No indicator for room temperature
This little fan circulation heater instantly caught our eye because of its unique design. Although its dominant color is black, it comes in three other color combinations, enabling you to add a splash of color and a beneficial heating addition to your home or office.
Why Did We Like It?
For starters, we love the compact and lightweight design of this fan circulation heater. If you turn it around, you will notice a discreet slit in the grid design. This has been provided for easy handling and transportation of the machine.
Like most other models, this product also comes with overheating protection and a tip-over switch. Those with children or curious pets at home will especially appreciate this feature as it adds safety and protection. Moreover, the entire body of the circulation fan is made of cool-touch ABS UL94 V0 material. This is durable, scratch-resistant, and flame-resistant.
Coming to its functionality, there is a digital control panel located at the top of the machine. This allows you to conveniently access and switch the mode as well as adjust the thermostat. The fast-heating feature is ideal for evenly spreading heat in any room and keeping it at a comfortable temperature.
What Could've Been Better?
Although the fan itself is made of excellent quality material that stays cool to the touch, the wire can get hot, especially if used for prolonged periods. We recommend plugging the device straight into the socket rather than using an extension cord and placing the wires away from anything combustible, just to be safe.
Pros
Timer feature available

Can be angled conveniently

Quiet operation

Sturdy and durable
Cons
Wires may heat up after prolonged use
Looking for the ideal heater for a small room? Consider our next recommendation. This compact space heater uses five heat settings and an easy to use adjustable thermostat that ensures optimal heating and comfort for your room. Moreover, its safety features make it reliable and trustworthy to use in any room or office.
No products found.
Why Did We Like It?
While searching for the perfect space heater for smaller rooms, we came across this compact ceramic model. At first glance, we liked its simple design and front grill, acting as a safety feature that will prevent young children from touching the heating element of this device.
Moving over to its controls, the product features two easy-to-control knobs on the top with five heat settings and an adjustable thermostat. We especially love the automatic shut-off feature that is extremely important for those who want to use the heater while sleeping or when they aren't home.
As for its functionality, the ceramic heating element creates even dissipation of heat quickly and efficiently. Furthermore, the oscillation option can be turned off if you don't require it, allowing you to entirely customize the heating options.
Lastly, its overheating protection and tip-over switch ensure that both the device as well as you and your family are always safe when using it.
What Could've Been Better?
Although compact and lightweight, it doesn't have an in-built handle or wheels for easy transportation. Moreover, the fan has a relatively quiet operation when it is used on low but has a clear but low sound when used on high. This can be slightly disturbing if used during sleep or in a super quiet space.
Pros
Tip-over switch

Auto shut-off for additional safety

Sturdy and durable body

Dissipates heat evenly

Easy to control knobs
Cons
No wheels or handle for transporting it

Audible fan sound on high setting
We cannot end our list of recommendations without including this white ceramic tower space heater. Measuring 33 inches tall, the tower is exceptionally sleek and aesthetic. Its strategic design allows you to fit it into any narrow space in your home. Moreover, its 2-in-1 fan and heating technology provides optimal comfort in all seasons.
Why Did We Like It?
First things first, we love the large LCD panel at the front of this device. The touch control panel is located on its top, allowing easy and convenient access from any position. Furthermore, an included remote control allows us to change the thermostat settings and explore various heat modes without having to get up from our sitting or sleeping position.
Moving on to its design, this ceramic tower heater features a thin, sleek, and compact design. It is ideal for most rooms and offices because of its size and design. Moreover, it fits comfortably into any tight space effortlessly. Its aesthetic white and black color combination looks subtle and classy in most spaces.
Lastly, its ceramic heating technology features a fast-heating system. This system allows the heater to reach a temperature of up to 70-degrees Fahrenheit within just three seconds. Furthermore, its oscillating technology ensures even dissipation of heat throughout the room.
What Could've Been Better?
Even though the ceramic tower heater is sleek, compact, and portable, it is missing the convenience of wheels. This makes it slightly more challenging to transport from one room to another, although truth to be told, it isn't a huge issue. There is an easy-grip slop located at the back, which you can use to transport.
Pros
Remote control for convenient change of settings

Easy-grip back slot for transportation

Oscillation technology

Super quiet operation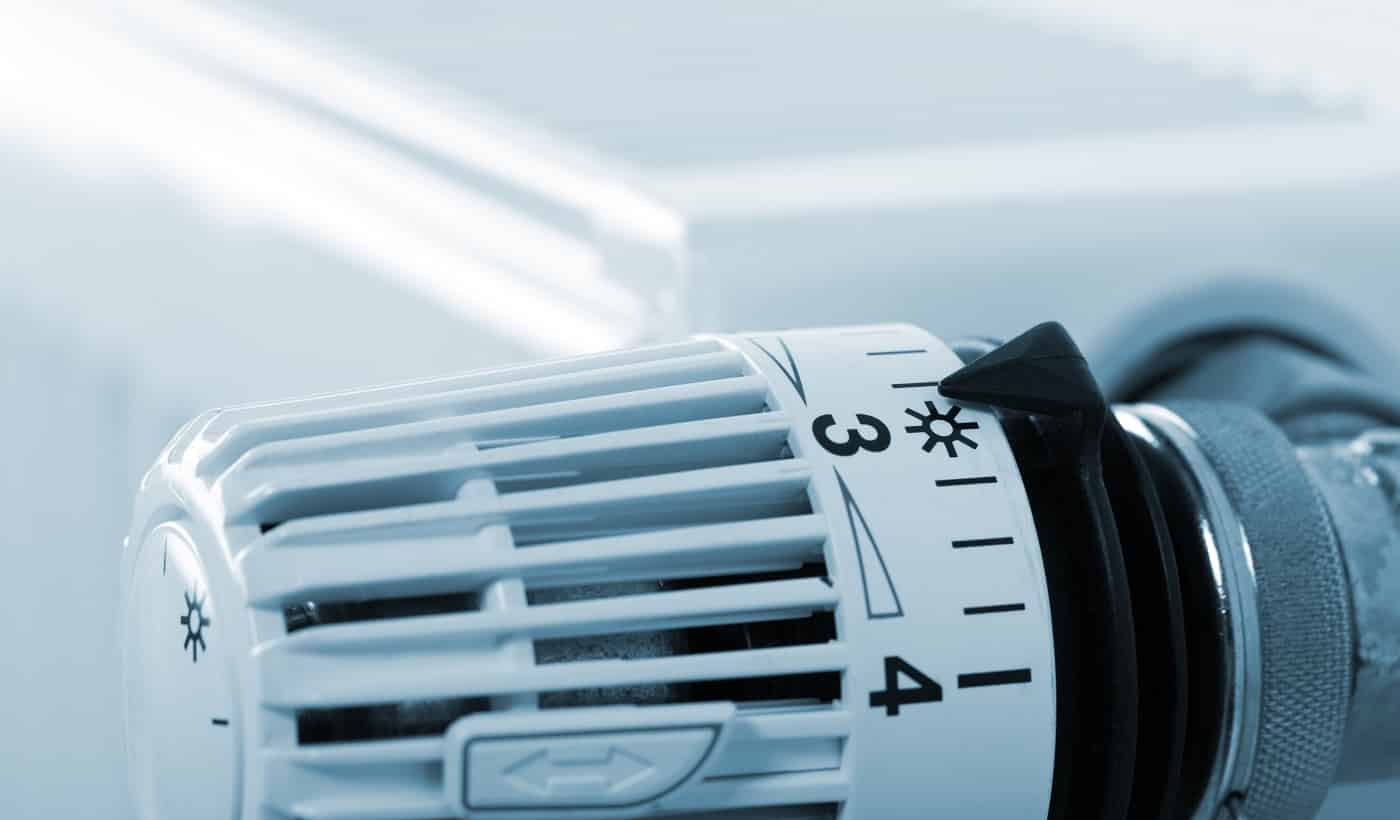 Pelonis Space Heater Buyer's Guide
Pelonis is a brand that has been around for almost three decades. With its high-quality, reliable products and advanced technology, we highly recommend this company for all your heating needs. That being said, it may be tricky to select the right space heater for your needs.
If you have gone through our detailed reviews and are still confused about which one to purchase, don't worry. Take a look at our guide that should help you select the right product for your specific needs.
The Size Of Your Room
Consider this rule of thumb – heaters typically heat 1 sq. foot for every 10 watts. Keeping this in mind, you can make an approximation of what capacity heater is needed for your room. It goes without saying that the bigger your room, the larger capacity heater you need.
Safety Features Included
If you live with children or pets at home, safety will immediately be a top priority for you. However, even if you live alone or with family, it is imperative to consider the safety features offered by each space heater model.
Having an overheating protection feature is one of the most vital ones, in our humble opinion. Moreover, a tip-over safety switch can also be crucial and may help avoid accidental bumps and eventual cracks or breaks in the product. Other safety features are just as important; ensure that you check all these features before purchasing the right heater for your needs.
Energy Efficiency
To state the obvious, everyone wants to be optimally energy-efficient. Not only is this a good habit and excellent for the environment, but it also helps you save energy costs in the long run.
Before purchasing any model of Pelonis space heater, make sure you check its energy efficiency. This should tell you everything you need to know about how much energy each model requires or uses.
Bear in mind that different models will have varying energy efficiencies. We recommend opting for the most energy-efficient model, thus, saving energy costs and being sustainable for the future.
Budget
Have you zeroed in on the ideal Pelonis space heater for your needs? If not, we have one last thing to tell you. It is important to consider the price and your budget before purchasing any product.
As you may notice, our recommendations vary in their prices, features offered, and size of a room they are best suited for. While it is best to avoid costly models that may be out of your budget, we would advise you not to opt for cheaper versions either, as their quality may be low.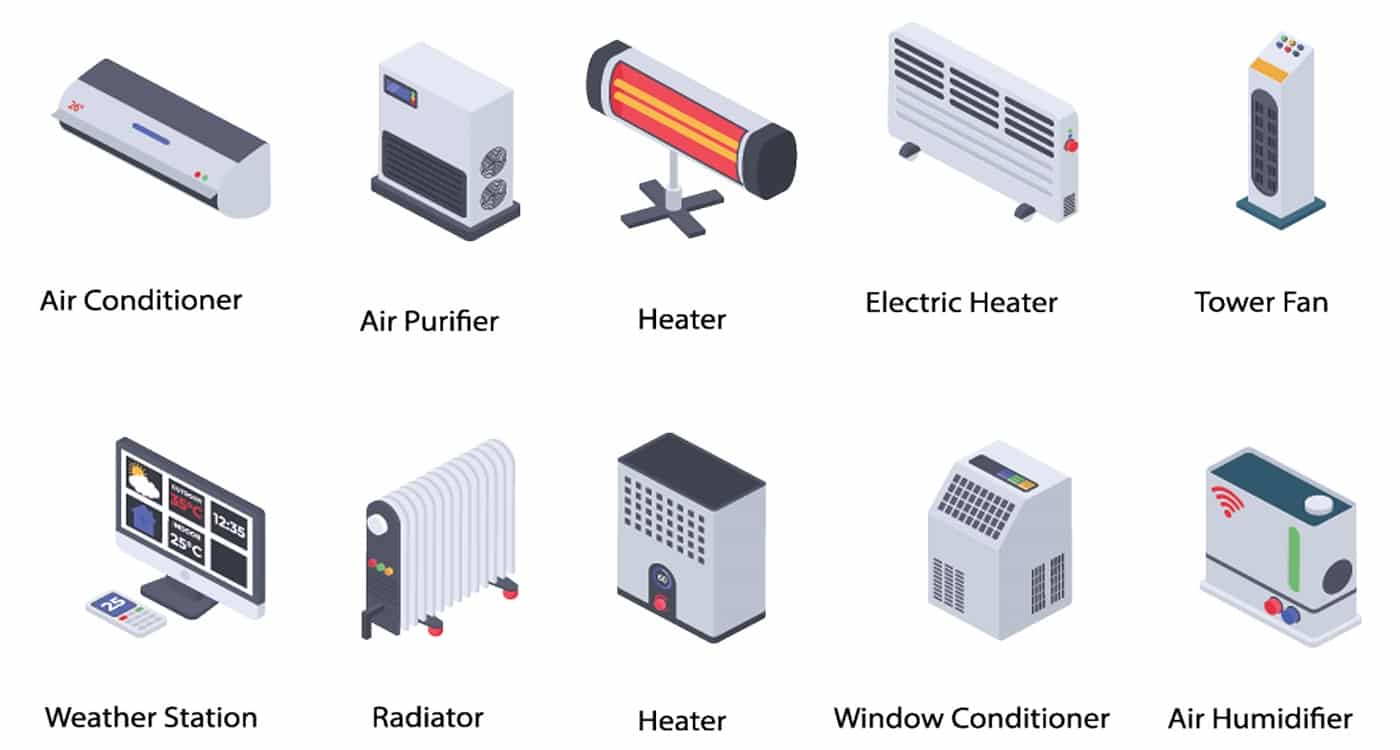 Verdict
With that, we have finally reached the end of our comprehensive guide.
We hope you enjoyed going through our in-depth reviews and recommendations. Before we take our leave, we want to take a minute to tell you about our top recommendations.
In our opinion, the best overall Pelonis space heater is the PH-14A Oil-Filled Heater. That being said, if you are looking for one that will heat your room within seconds, we recommend the PHTPU1501 Ceramic Tower.
Let us know in the comments below which Pelonis space heater you think is best for your needs. If you have any questions, feel free to reach out to us.
Until next time, take care!
Related Articles
13 Most Energy Efficient Space Heaters For 2022
5 Best Above-Ground Pool Pad | Buyer's Guide and Reviews
5 Best Epoxy Pool Paint | Buyer's Guide and Reviews
10 Best Pool Cover Pumps | Buyer's Guide and Reviews
Learn How to Install a Spa Cover Lifter
Dolphin M400 with Caddy Review & Buyer's Guide
Top Tier APEC vs. iSpring RCC7 | Water Filtration Systems Compared
Learn How to Keep Chlorine Levels Up In Your Pool
Aquabot X4 Robotic Pool Cleaner Review | Buyer's Guide
11 Best Pool Handrails + Buying Guide
13 Best Solar Pool Covers | Reviews & Buyer's Guide
13 Best Pool Alarms of 2022 | Reviews & Buyer's Guide
13 Best Chlorine Tablets for Swimming Pools | Reviews & Buyer's Guide
13 Best Salt Water Chlorinators 
19 Best Pool Lights Reviewed | Buyer's Guide
13 Best Pool Pumps | Buying Guide
13 Best Pool Volleyball Nets to Enjoy This Summer
39 of the Best Pool Toys to Enjoy this Summer
13 Best Pool Test Kits | Reviews & Buyer's Guide
5 Best Auto Chlorinators for Pool  
What Size Tankless Water Heater Do I Need?
Beacon-Morris "BRT" Residential Garage Heater Review