Decorating glass ornaments is an integral and exciting part of Christmas celebrations. What is the best paint for glass ornaments today?
From glass baubles to stars, crystal spheres to snowman figures, doves to Reindeers – glass ornaments are available in almost all shapes, sizes, and colors. The festive spirit of Christmas, the excitement of decorating the fir tree – grows if you make your glass ornaments or customize the basic ones you have purchased.
Painting the ornaments using enamel paint is the simplest and most effective way of adding your personal touch to the Christmas tree. With a variety of enamel paints available today, how do you select the best option that will help you decorate your glass ornaments?
Featured Image via rawpixel@rawpixel
We have compiled a list of the five best paints for glass ornaments that are available in the market today. Read on to find out what paint suits your requirements!
Best Paint for Glass Ornaments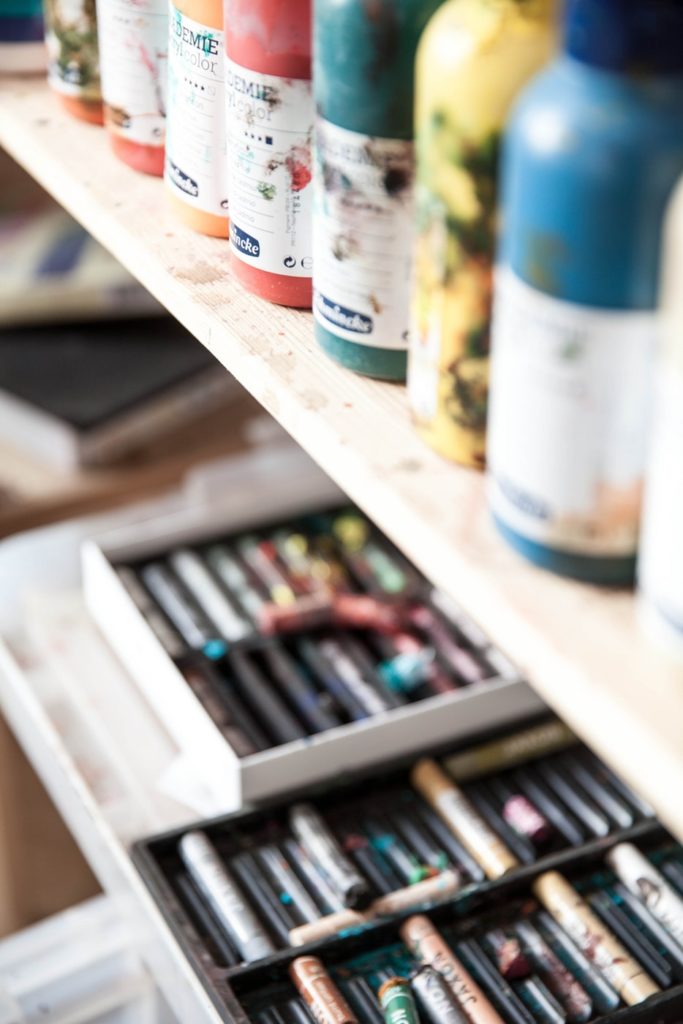 Enamel Paint sets from Testors come in more than 45 colors in the conventional glass bottles. The ¼oz enamel paints are available in a variety of combinations ranging from 6-bottle sets to 12-bottle kits with accessories. The Testors paint sets serve as an excellent way to let out your creativity.
The Testors 9146XT Promotional Enamel Paint set includes ¼oz jars of enamel paint in these eight gloss colors: Yellow (TESR21140), Gold (TESR2144), Red (TESR2103), Blue (TESR2111), Green (TESR2124), Silver (TESR2146), Black (TESR2147), and White (TESR2145). The set also includes one ¼oz jar of thinner (TESR2148), one paintbrush, and one plastic organizer tray.
The 9146XT Promotional set weighs 13.8 ounces and measures 9.9 x 1 x 4.6 inches. The essential selling point of this set is that it includes more than just paint bottles. The thinner and paintbrush that are included in this set take away the additional work of buying them separately. The paint can be easily applied on various surfaces like wood, paper, plastic, and glass.
It is advisable that you invest in a larger thinner bottle and a brush cleaner to increase the usefulness of the set. Before applying paint to the glass ornaments, you should clean the surface with alcohol to remove the natural oils and allow the enamel to adhere firmly.
FolkArt is a part of the Plaid family of brands. Plaid has been one of the global leaders in the art and craft industry since 1976. The Plaid FolkArt Enamel Beginner Paint set includes eight 2oz bottles in the following colors: Wicker White, Licorice, School Bus Yellow, Pure Orange, Engine Red, Perfect Purple, Cobalt, and Hauser Green Medium.
All FolkArt enamel paint sets are made in the USA. The ENAM8SET weighs 1.65 pounds and measures 2 x 6.1 x 11 inches. The USP of FolkArt Enamel Paint set is that it can be used on a wide array of surfaces like wood, Styrofoam, plaster, terra cotta, tin, ceramics, and glass. The paint may need a couple of coats on glass surfaces to get the desired look.
The colors apply smoothly to the surface, dry rapidly, look beautiful, and do not fade away soon. The paint can be conveniently cleaned with soap and water and are safe for the top shelf of the dishwasher. The FolkArt paint set is one of the most reasonable sets that allows you to paint on ceramics and glass and hence offers excellent value for money.
The only downside is that the set does not come in a durable packaging or box and you might have to purchase a storage case separately.
Martha Stewart Crafts is a part of the Plaid family of brands. Plaid has been one of the global leaders in the art and craft industry since 1976. The Martha Stewart Crafts Glass Paint set is made in the USA and has diverse uses ranging from painting, silk-screening, and outlining on glass surfaces.
The opaque glass paint from Martha Stewart Crafts allows you to create evident gloss effects on any glass, plastic, mirror, or ceramic surface. The fine tip allows quick and easy paint application. These paints from Martha Stewart Crafts are safe for the top shelf of the dishwasher. The color is water-based, non-toxic, and weather-resistant.
Allow paint to air dry or bake, as per the surface and your requirement. It can be easily cleaned before it dries out with a damp cloth, allowing you to rectify mistakes and redo a coat if needed. Given its weather-resistant feature, this paint can be used in outdoor applications as well which gives it an edge over similar paints in this price range.
The Martha Stewart Crafts opaque paint set includes 2-ounce bottles in a variety of colors. The paint does not leave any significant scent or fume, making it easy to use.
DecoArt 6 piece 1mm Glass Paint Markers is ideal for glass, glazed ceramic, porcelain, and metal surfaces. These paint markers can be used to personalize, draw, or outline on glass ornaments. You can even bake it in the oven for a dishwasher-safe and durable finish. It is recommended that the paint does not come in direct contact with any food items.
Each of the DecoArt Glass Paint Markers is water-based, non-toxic, and comes in a glossy, translucent finish. The paint markers have excellent adhesion and a sturdy fiber nib. The marker set includes six colors – Fuchsia, Citron, Yellow, Turquoise, Orange, and Violet. Other colors like white, red, green, blue, brown, black, silver, and gold can also be purchased individually.
To use the glass paint markers optimally, it is recommended that you shake the markers well before use and clean the surface with a glass cleaner. You need to press down gently on the tip to activate the marker and make the color appear on the surface. Ideally, you should allow the paint to air cure for approximately eight hours. To get a dishwasher-safe finish, place the painted ornament in a cold oven and bake for 30 minutes at a temperature of 325 degrees Fahrenheit.
Since 1964, Sharpie has been a brand that is well-known in the arts and crafts industry. Being the world's first pen-style permanent marker, Sharpie is a pioneer of paint markers. Sharpie's Oil-Based Paint Markers are available in various bright colors. The markers are non-toxic, and the oil-based ink resists abrasion, fading, and water damage.
The valve-action design of the Sharpie markers guarantees smooth application on most surfaces, including metal and glass. The pens come in four versatile tip styles – bold, medium, fine, and extra fine. The 34971PP set weighs 4 ounces and measures 7.5 x 5.2 x 0.8 inches. The set includes oil-based markers in black, white, blue, yellow, and red colors.
It is recommended that before putting the markers to use the first time, place the tip to face upright and push against your finger. Recap the pen and shake, and then press the tip on the surface several times for the paint to appear. The markers are xylene-free and non-toxic, which makes them safe for use by children too.
The different tip styles allow you to experiment with the design and mix up different lines, ranging from extra fine to bold. Sharpie's Oil-Based Paint Markers are ideal for creating designs on glass ornaments that you want to use in the long-run.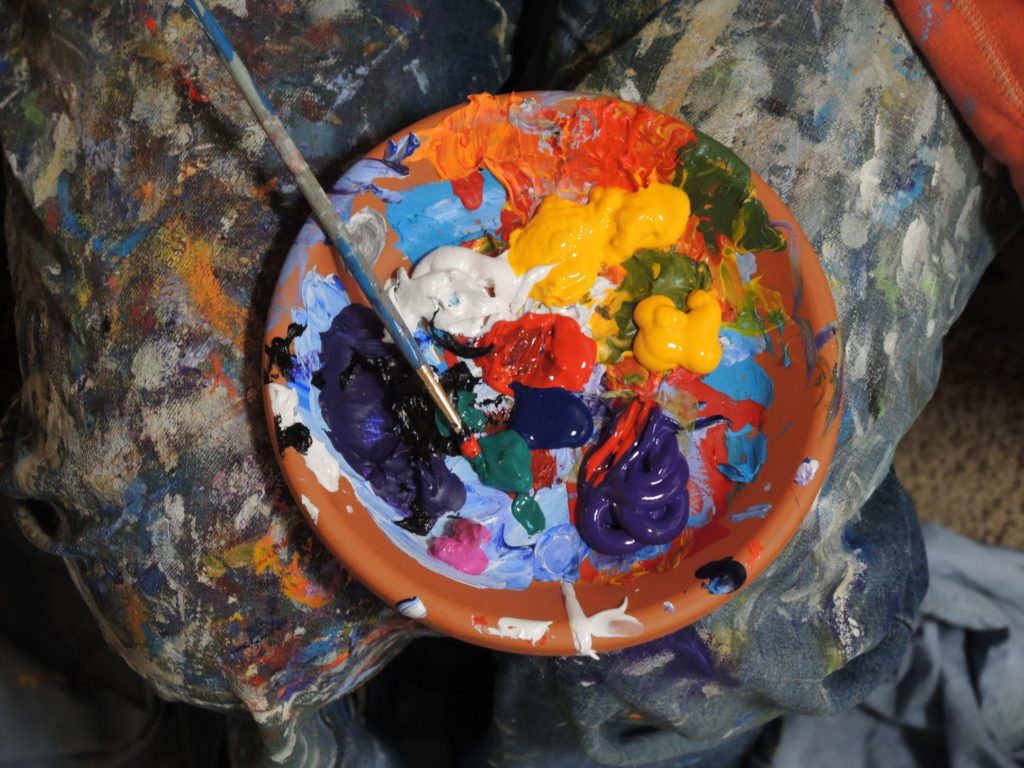 Image via Mike Petrucci@mikepetrucci
Guide to Store Glass Ornaments
Once the festival is over, the ornaments are taken off and stored safely for the next year. Here is a summary of the best ways to store your favorite glass ornaments:
Dedicated Containers
You would have thrown the original packaging of the glass ornaments most likely and could use special ornament boxes to store them. A variety of ornament boxes are available in the market, made from different materials and featuring unique designs.
DIY Containers
For those of you who are highly creative, creating a storage bin or container with readily available materials like cardboard, plastic cups, bubble wrap, and glue is the best option.
Egg Carton
To store small glass ornaments safely, an egg carton can serve as an original and effective storage space. You need to place the fragile ornaments inside the egg carton, and you may add a layer of bubble wrap or tissue for additional safety.
Final Verdict
The Christmas festivities are incomplete and dull without decorating the fir tree with lights and ornaments. Little things that give happiness are more important than we realize – most of us feel blissful while decorating the Christmas tree. To be able to customize and decorate the glass ornaments as well adds a whole new level of creativity and festive enthusiasm that gives us a lot of joy.
The five paints in this list are the best options when it comes to painting glass ornaments. Get in the festive spirit and pick one of these paints to celebrate Christmas!
Related Articles
10 Best 240v Electric Garage Heater To Consider
23 FREE Detailed DIY Garage Plans With Instructions To Actually Build
19 Garage Makeover Ideas To Transform Unused Spaces