A paintbrush is like an artist's body part – vital and indispensable.
Creating an art masterpiece without the right brush is a long shot. If you look at the successful artists and experts worldwide, you will find one thing in common – a set of paintbrushes that is perfect for them, tailored to fit the needs. 
At A Glance: Our Top 5 Picks for Oil Paint Brushes
When it comes to oil paints, choosing the right brush is even more critical. There are many reputed brands providing art and craft supplies. We have carefully shortlisted eight of the best oil paintbrushes that you should consider. 
Without further ado, let's get to the detailed reviews of these oil paint brushes. 
Best Oil Paint Brushes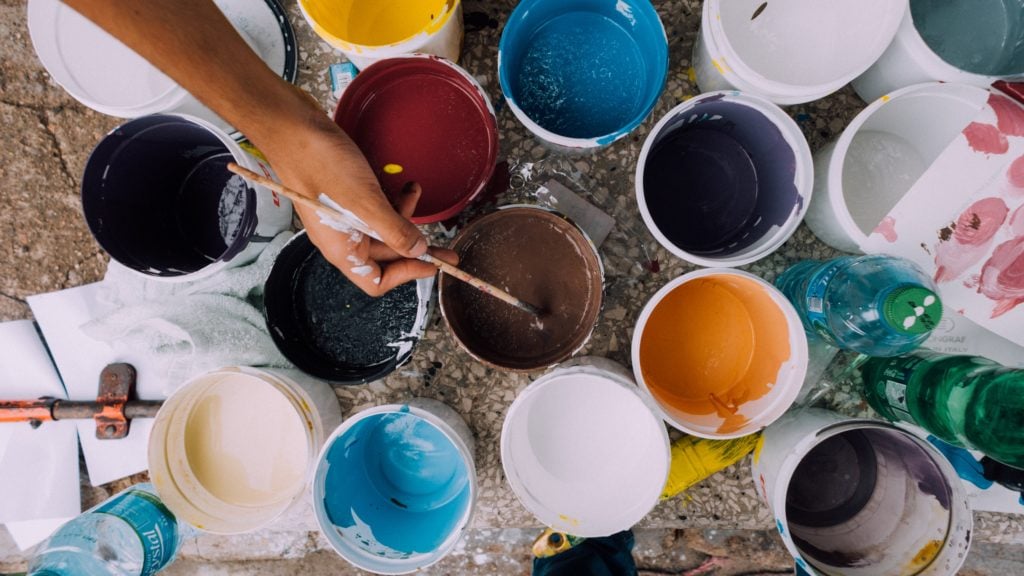 We have used these eight products extensively to gain a fair idea of the pros and cons of each paintbrush set. Read on to find our in-depth reviews, a summary of each product's pros and cons, and a useful buyers' guide to help you select the best option.
Sale
Art Advantage offers an affordable and comprehensive paintbrush set, specifically designed for beginners, students, and art hobbyists. The set includes 24 paint brushes of varying sizes and finishes – six brushes each of Flat Synthetic, Flat Natural, Round Synthetic, and Round Natural. The set comes in a well-organized storage pouch.
Experience
We have included the 8724VP Paintbrush Set from Art Advantage in this list for one reason – it is one of the most inexpensive paintbrush sets available in the market and works well for beginners and hobbyists. You get an adequate variety of brush types in this set that works well with both oil and acrylic paints.
We especially liked this set as it includes twelve sturdy hog bristle brushes and twelve white nylon brushes. Each set of twelve has one flat brush and one round unit in sizes 2, 4, 6, 8, 10, and 12.
If you are new to the field of art and have a lot to learn, you would not want to spend a fortune on art supplies. This set is specifically designed for beginners who most likely operate on a tight budget.
You need to be aware of the fact that this paintbrush set is not meant for professional artists and experts. There is only so much you can get for a substantially low price. As long as you are comfortable with average quality at rock bottom prices, this set will not disappoint you.
Pros
One of the most reasonably-priced paintbrush sets available in the market

Offers versatile use across different mediums, including oil and acrylic

Ideal set for beginners and art students 
Cons
It is not well-suited for professionals and experts, who will prefer a better, long-lasting brush set 
The second spot in our recommendations has a paintbrush set for beginners, so let's talk about the flipside of the coin. At the second spot, we have included the Da Vinci Maestro, which is a series of high-quality, top-of-the-line brushes that can be used with oil and acrylic paints.
Experience
You can choose from seven varieties of paint brushes in the Maestro series by Da Vinci – Round, Rigger Medium, Rigger XL, Filbert, Linear Medium, Cats Tongue, and Bright. You can also choose the perfect size to meet your needs, ranging from 0 to 24.
There is no gimmick here – this is undoubtedly one of the most premium paint brushes available in the market and accordingly commands a steep price. We especially liked the top-notch finish of these brushes, handmade in Germany from male winter Kolinsky Red Sable.
If you are a professional artist or an expert who is looking for a premium paintbrush, the Da Vinci Maestro is the winner hands down. You get superior control and spring with the seamless ferrules and plated brass.
Da Vinci brushes have been a go-to product for professionals and experts for several generations. You will be pleased to know that these brushes are handcrafted from sustainably-sourced wood to prevent any adverse environmental impact. We recommend these brushes due to their long-lasting needle-like point and longer bristles that allow faster tip action and tight point snap.
Pros
Premium paintbrush from a reputed brand, guaranteeing optimal quality

An ideal product for professional artists and experts

Each brush is handcrafted in Germany, goes through a thorough quality inspection and is carefully packaged

Only gold and nickel-plated brass ferrules are used in this brush, making it rust-resistant
Cons
It is quite expensive, with each brush costing close to $30 
The Princeton Catalyst Polytip Bristle Brushes serve as advancement in the scientific breakthrough of synthetic fiber technology. It is available in eight varieties – Fan, Flat brushes, Egbert, Round, Filbert, Bright, Short Filbert, and Angle Bright. It is also available in all sizes, ranging from 0 to 24.
Experience
We recommend the Princeton Catalyst Polytip Brushes to anybody who wants to get their hands on a nearly artist-grade brush without having to pay an exorbitant price. These brushes are available at an average price of most synthetic bristle brushes but can effectively mimic the high quality of natural fiber brushes.
You might be thinking how a synthetic fiber brush can compete with top-notch natural fiber painting brushes like the Da Vinci Maestro we just reviewed? The answer is reasonably straightforward – these brushes are made in a unique manufacturing process wherein each synthetic fiber is split at the end, allowing for a far heavier load that improves flow as well as efficiency.
If you are a student or a hobbyist who wants to get a taste of artist-grade art supplies without burning a hole in your wallet, you should consider buying these paint brushes. If you are a seasoned veteran in the art field, you know this is a close replica of artist-grade paint brushes, but you may still find it useful if you want to save some bucks.
We especially liked painting with brushes because they are incredibly responsive and super stiff. These oil paint brushes are specifically designed for use with acrylic and oil paint.
Pros
The bristles maintain an excellent shape even after heavy use

It is moderately priced to be attractive for students as well as experts

The synthetic tips are split at the end to have an increased volume 
Cons
It is not the sturdiest option if you indulge in scumbling techniques and the brushes may lose their shape 
Sale
A list of art and craft supplies will rarely be complete without at least one product from the reputed house of Winsor & Newton. The Long Handle Brush Set includes five oil paintbrushes – Fan (size 3), Flat (size 6), Bright (size 8), Filbert (size 6), and Round (size 6).
Experience
What we loved about the Long Handle Brush set from Winsor & Newton is the superior build of each brush. These brushes are made from the best Chinese hog bristles and are seamlessly handcrafted into corrosion-resistant ferrules. Although specifically designed for use with oil paints, these brushes work equally well with acrylics too.
You will notice a slight natural curve of the bristle on these brushes, allowing them to retain shape even after heavy use. The brush handles have a green colored natural wood finish, which is protected by four coats of lacquer. You will not have to worry about these paint brushes for oil looking old and discolored anytime soon.
These animal fiber bristle painting brushes are not as top-notch as sable but are significantly better than most synthetic bristle brushes. When you buy this set from Winsor & Newton, you get a better than average brush set at a very reasonable price.
However, if you are looking for an artist-grade brush set and have considerable funds at your disposal, you should go for an expensive and better alternative.
Pros
A carefully designed starter set for beginners, students, and hobbyists

The Winsor & Newton brand promises optimal quality and long-lasting performance

The set includes a nice variety of medium-sized brushes, perfect for starting with oil paints

Costing around $4 per brush, it is one of the most affordable quality brush sets in the market
Cons
It is not meant for professional artists and experts, who may find its quality to be sub-standard 
A synthetic bristle brush that is nearly artist-grade and can replace more expensive natural hair painting brushes is the Silver Ruby Satin Synthetic Brush. It is available in six different varieties – Round, Angular, Bright, Medium Triangle, Monogram Liner, and Filbert Grass Comb. Although this brush comes as a starter set, its quality is far superior to student-grade.
Experience
We recommend the Silver Synthetic Bristle Brush to any artist who wants to use an artist-grade brush without having to pay a steep price for it. The revolutionary design of these brushes provides the feel and control of interlocked bristle, which is sturdier than natural hair bristle.
You will appreciate the versatile use of these brushes as they work efficiently with all favorite mediums, including watercolor, acrylic and oil paints. We especially liked the excellent control and tight snap of these brushes, making them a compelling replacement of costlier natural hair artist-grade painting brushes.
Since these painting brushes are handmade, there can be slight inconsistencies between different brushes, but it is not indicative of inferior quality in any way. We loved how easy it was to clean these brushes – hassle-free maintenance goes a long way in consumer satisfaction.
You will be able to load an adequate amount of paint on these painting brushes, and the stiff fiber provides a beautiful spring, so your paint glides smoothly on to the canvas. To cut a long story short, we could not have asked for more from this paintbrush at such an affordable price.
Pros
It is sturdier than most of the costlier natural hair bristle brushes

Reasonably-priced but provides almost artist-grade quality

Easy to clean and works well with oil, acrylic, and watercolor paints

Each brush features a tight snap and excellent control
Cons
Relative to other synthetic bristle brushes, some beginners or students may find it expensive 
Sale
One of the most inexpensive paintbrush sets in this list, LorDac Arts Detail Paintbrush set includes 12 brushes that can be used with oil, acrylic or watercolor paint. The set includes five liners (sizes 0000, 000, 00, 0, and 1), five rounds (sizes 0000, 000, 00, 0, and 1), and two flats (sizes 0 and 1).
Experience
LorDac Arts Details Paintbrush is the only product in this list that is made from Taklon synthetic bristles. We love these bristles because relative to natural hair bristles they are less likely to break, more hygienic, easier to clean, and last longer.
The set has a comprehensive variety of brushes, each featuring a short handle design to enable precision work. We recommend this set to students and beginners as it is very reasonable, costing less than $1.5 per brush.
We especially liked the durable construction of each brush in this set. The ferrules are made of aluminum and are double-crimped on to the handle, ensuring long-lasting performance and resistance to damage from paint and solvents.
You will appreciate the ergonomic design of these brushes – perfectly balanced thick, and short handles ensure a stress-free and fatigue-free painting experience. It is reasonably straightforward to maintain precision points with these brushes, helping substantially with detailed painting.
Pros
One of the most inexpensive brush sets in the market

Offers versatile use and works well with oil, acrylic, and watercolor paint

Features sturdy construction and double-crimped ferrules to ensure longevity

Features synthetic Taklon bristles which are better than natural hair bristles
Cons
In spite of all the right things about this brush set, it is not artist-grade and may not appeal to veterans in the art industry 
Next on our list of recommendations for oil paint brushes is an all-out winner for students, beginners, and hobbyists. Grumbacher offers the student-grade Academy brushes, made of white nylon synthetic fibers. These brushes are excellent for use with oil as well as acrylic paint. Grumbacher offers these brushes in the flat brushes variant in three brush sizes – 6, 8, and 10.
Experience
When it comes to recommending a paintbrush for students, we will undoubtedly pick the Grumbacher Academy Oil & Academy Brush. It has a sleek design and soft nylon synthetic bristles, making it ideal for various painting techniques, including glazing.
We cannot emphasize how easy and comfortable it was to carry out fine detailed work with these brushes. If you indulge in any painting endeavor which requires you to minimize brush strokes, you will realize how comfortable these brushes from Grumbacher are.
You will appreciate the thoughtful design of these brushes. It features a long handle with an oversized center, which allows you an unparalleled comfort level to paint for hours on end. While painting your next masterpiece, this brush will not be causing any hand fatigue or discomfort.
The design of this brush from Grumbacher is not only ergonomic but also attractive. The brush has a durable wood shaft that is covered with a beautiful blue metallic finish. Students will like this brush as it works well with all popular paint mediums like watercolor, acrylic, and oil painting.
Pros
Made from versatile synthetic bristles and can be used with oil and acrylic paint

Features an oversized center and a long handle, allowing for comfortable use even for hours

Handcrafted explicitly for beginners and students 
Cons
Available in limited varieties and can be used for some specific painting projects only 
Escoda Optimo offers a premium artist-grade Kolinsky Sable brush which is great for controlled, delicate works of art. The fine-haired bristles form a soft brush head, enabling better flow and control. These are available in nine different brush sizes in either round or flat brush variants.
Experience
We are essentially paying homage to the adage "Last but not the least" by keeping the Escoda Optimo Paintbrush at the end of our product review list. It is one of the most beautiful artist-grade oil paint brushes you can get your hands on. It is handcrafted from the best Kolinsky Sable bristles.
Escoda uses its exclusive triple crimping process to make these brushes. You will never have to worry about any of the bristles falling out from the ferrule or the unit breaking into two parts, even after the most substantial use.
We especially liked this premium product as a lifetime guarantee backs it, so you know you get your money's worth when you shell out those extra bucks to buy it. It is also ISO 9001/100 certified, proving that it adheres to the best consistency and quality standards.
It is an artist-grade brush and students or beginners will not be willing to spend so much. A trivial limitation of the brush is that it is specifically designed for oil painting brushes and does not fare well when used with other mediums like watercolor and acrylic paints.
Pros
Comes with a lifetime guarantee, ensuring best-in-class consumer satisfaction

Holds an ISO 9001/100 certification, meeting the best consistency and quality standards

One of the most excellent artist-grade Kolinsky Sable brushes available in the market

The ferrule of this brush is crimpled thrice, to ensure that none of the bristles fall out even during heavy use
Cons
Expensive and cannot be used with other mediums like acrylic and watercolor paints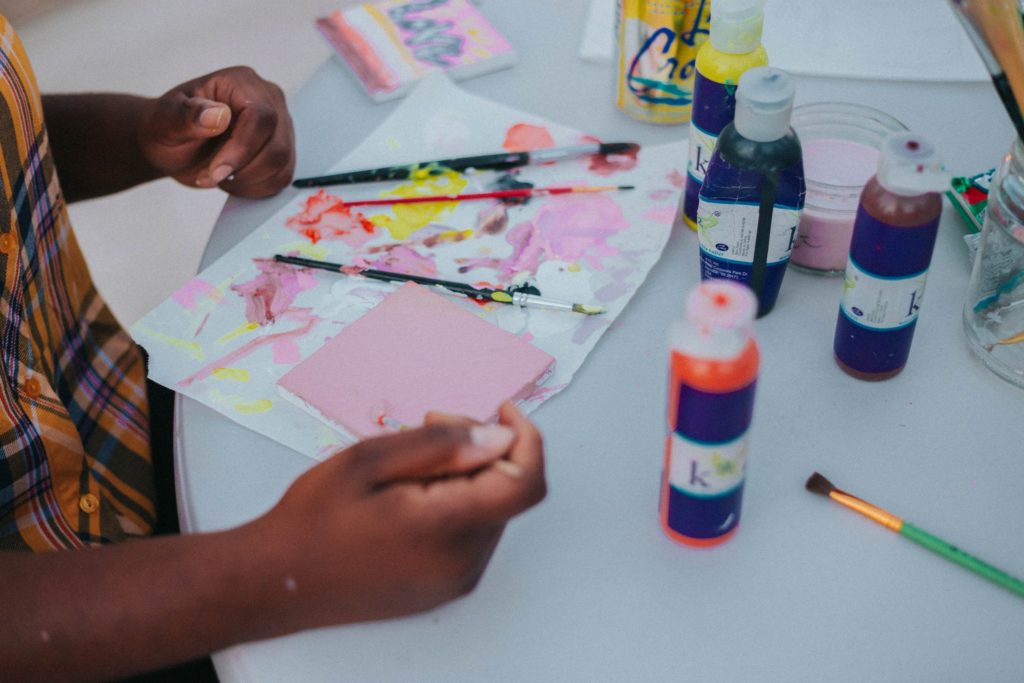 Best Oil Brushes Buyers' Guide
Buying the perfect paintbrush is more complicated than most people realize. Professional artists and experts know what to look for in a paintbrush, but the same cannot be said for beginners and hobbyists. We have summarized some useful information that can help you choose the best paint brushes that meets your needs.
Size and Shape of Brush
There are two essential factors to consider when you purchase a paintbrush – the size and the shape.
As a general rule of thumb – go for a size 6 or smaller brush for intricate details, size 6 to size 14 for color blocking or medium-scale work, and size 14 or above for washing, backgrounds or large-scale paintings.
Paintbrushes are available in many shapes, but if you are going to work with oil paints, you should be concerned with three – Flat for edges, lines, and color blocking, Filbert for blending, and Round for patterns, curved lines, and detailed work.
Cleaning and Maintaining Your Brushes
No matter which paintbrush you choose to buy, it will last as long as you do the needful for preserving its useful life. Unlike most of the other art supplies, a paintbrush is very delicate and needs utmost care. Even the most expensive brushes will give in to damage unless you clean them regularly.
You should choose a brush that is easy to clean, with regular soap water or inexpensive solvents that are readily available.
Parts of a Brush
You should be aware of the different parts of an oil painting brushes to gain a better understanding of what makes a brush better than the rest. There are three major components of a brush – bristles, handle, and ferrule.
Bristles can be made of sable or hog hair, natural or synthetic, hard or soft. Handles can be long or short and are usually made from plastic or wood. A longer handle is preferred by artists who prefer a lighter touch on the canvas. The ferrule is the metal band which holds the bristles on one end and attaches to the handle on the other. A durable ferrule is vital for a long-lasting paintbrush.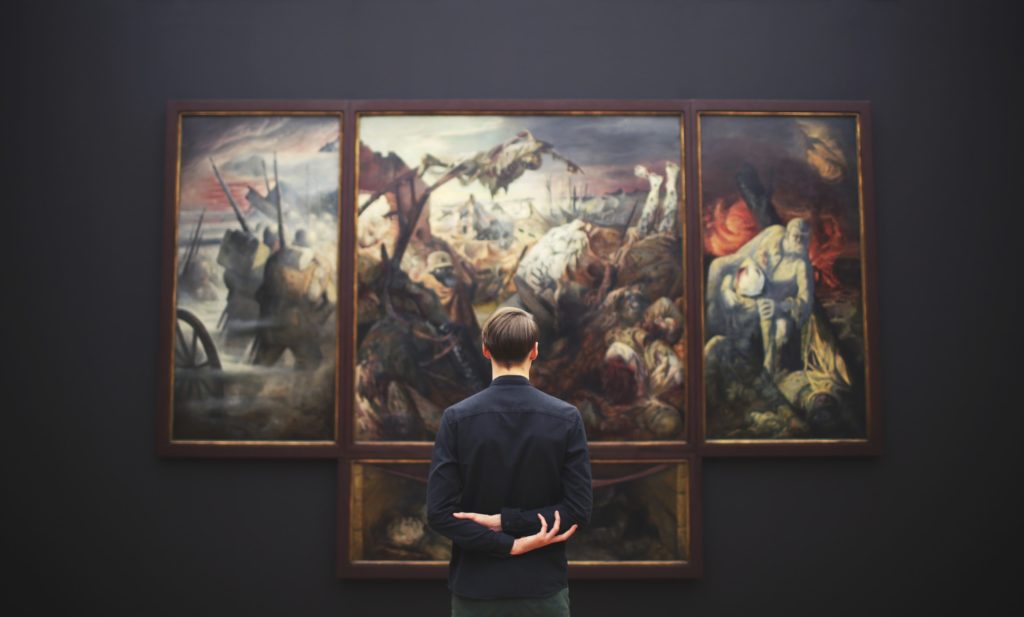 Best Oil Paint Brushes Final Thoughts
If an artist manages to get hold of the right art supplies, half the battle is won. A plethora of products with reputed brand tags make the task of buying art supplies excruciatingly challenging.
But if you know where to look, it can be reasonably simple to find the product that perfectly meets your needs.
We have compiled a list of the best oil painting brushes that includes options for beginners as well as experts. The buyers' guide likely helped you zero in on one of the eight products we reviewed.
The best paintbrush awaits you!
Related Articles
10 Best Canvases for Oil Painting | Beginner & Artist Grades
11 Best Oil Paints for Beginners & Professionals Artists Alike
Learn What is the Best Surface for Oil Painting
How Long It Will Take Oil Paint To Dry  & How to Speed It Up
Oil Painting for Beginners Basics & How to Use Oil Paints
Learn How To Dry Oil Paint Faster Overnight
Learn How to Clean Oil Paint Brushes Successfully
12 Oil Painting Supplies That Every Oil Painter Needs in the Studio
11 Best Palettes for Oil Painting
Learn How to Clean Oil Paint Brushes Without Paint Thinner
5 Things You Should Know Before Painting Oil Paint on Glass
Learn How to Make Oil Paints Dry Faster