'"No lights, camera, action" is the mantra of all night videography enthusiasts. But do you have the right model to follow it through?
Ordinary camcorders may fail to produce any results or the kind of footage you want to record in pitch dark conditions. That's why you need a specialized camcorder to bring out interesting details and specific actions in low light situations.
Hence, we put together a list of the 10 best night vision camcorders of 2022, so you find the most reliable gadget for your nocturnal expeditions. Also, we've ranked them based on performance and key parameters so you can choose the ideal camcorder.
Without further ado, let's get started.
Top Night Vision Camcorder 
IMAGE
PRODUCT
DETAILS

Our Top Pick

Our Top Pick

Bestguarder 6x50mm HD Digital Night Vision Monocular

5Mega CMOS sensor
PX4 water-resistant housing

VIEW LATEST PRICE →

Ancter Ultra HD 4K WiFi Full Spectrum Camcorder

Includes an infrared flashlight
Upgraded IPS touchscreen

VIEW LATEST PRICE →

SEREE Camcorder 4K 48MP WiFi Control Digital Camera

Superior and durable construction
1x zoom feature

VIEW LATEST PRICE →

Cleveland Paranormal Supply 4K Ultra HD Full Spectrum Camcorder

4K Ultra HD Sony Exmor CMOS Sensor
Built-in WiFi technology

VIEW LATEST PRICE →

Alsone Video Camera Camcorder

Wide 3" Touch Screen LCD
Built-in Infrared Light

VIEW LATEST PRICE →

Seree Camcorder Video Camera 4K 48MP

3.0" HD Touch Screen
16x digital zoom

VIEW LATEST PRICE →

Zohulu Video Camera Camcorder

48MP super high definition photos
Pause function

VIEW LATEST PRICE →

LINNSE Camcorder Digital Video Camera

WiFi control
Slow-motion recording

VIEW LATEST PRICE →

Melcam Video Camera Camcorder with Microphone

External microphone
3" LCD touch screen

VIEW LATEST PRICE →

Actinow Video Camera Camcorder

16x Zoom
WiFi connection function

VIEW LATEST PRICE →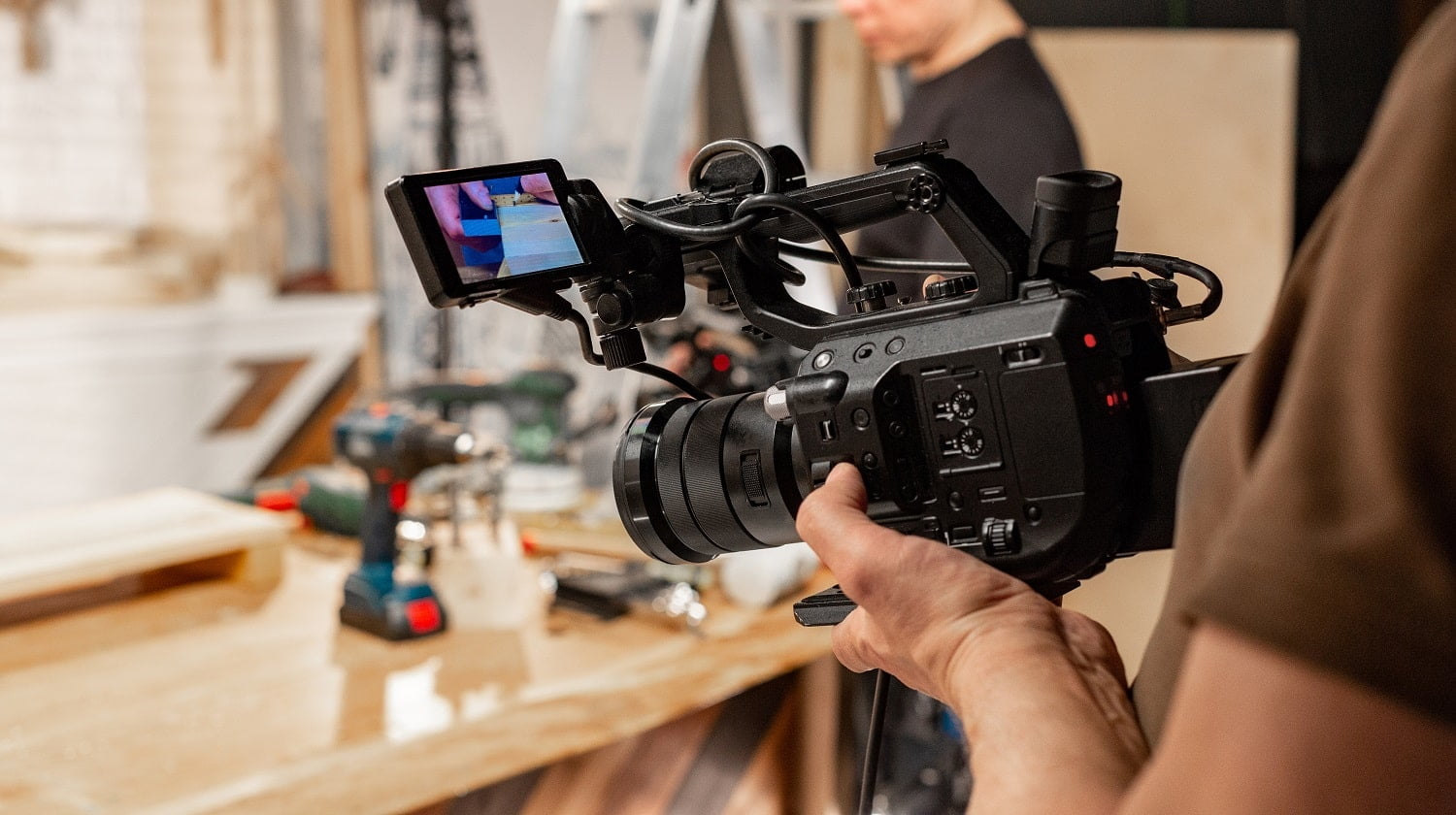 The Bestguarder HD Digital Night Vision camcorder is the best option for people who want to shoot video in low light or completely dark conditions. It may not be the ideal camera for taking videos during the day, but it offers exceptional night vision performance that'll impress the explorer in you.
Why Did We Like It?
With a maximum resolution of 720p, the Bestguarder offers outstanding visual clarity with 6x magnification. That said, enthusiasts who want a dedicated camera for night vision will love our top pick.
For starters, it features a built-in infrared illuminator that delivers a viewing distance of up to 1,150 ft. Even when it's completely dark, the built-in 850Nm infrared illuminator allows you to record night vision videos that are clear and easy to view.
Suitable for day and night use, it includes a 1.5-inch screen that makes it easy to change settings, while the 1-5x digital zoom feature enables you to focus better. Besides, you can set up the camera with an external battery and mount it as surveillance equipment. Or you could use it for live monitoring while watching birds or observing wildlife at night.
What makes it perfect for the job is the exceptionally rugged construction, delivering IPX water resistance and a very durable exterior.
What Could've Been Better?
While our top model is meant for both day and night shooting, its 720p resolution may not deliver the best results during the day. But if you can overlook this drawback or need something primarily for shooting nightlife, you can consider this top of the line option.
Pros
High-resolution camera with 6x magnification

Built-in 850Nm infrared illuminator has 1,150 ft viewing distance

Features 1.5-inch screen with 1-5x digital zoom

Rugged construction ensures superior durability
Cons
720p resolution not adequate for daylight shooting
If you seek an all-purpose camcorder that will also produce some spectacular results at night, the Ancter Ultra HD Infrared Night Vision camcorder is a great option. It offers higher specs than most other night vision cameras in this price range and is a practical piece of equipment designed to deliver high-quality feed.
Sale
Why Did We Like It?
First and foremost, we're very impressed with the IPS touchscreen you can use to navigate the menu and toggle between the different modes on the Ancter. You can choose normal night vision, while there is also an infrared flashlight that you can turn on for added brightness.
With this model, the night scenes are quite vivid, thanks to the high-definition wide-angle lens and the 4K Ultra HD 30x digitally enhanced zoom. Furthermore, it comes with a webcam function, wherein the files are automatically compressed while saving and restored in 4K quality when playing.
Another feature that users will love on this camera is the WiFi capability. It lets you remotely view videos on your smartphone or tablet, besides downloading videos directly onto your smartphone. All you need to do is install an app on your Android or iOS device to access these features.
What Could've Been Better?
You must be wondering why we placed it at the second spot on our list despite having better specs than the Bestguarder. Well, the only reason it missed out on the top spot is its lack of water resistance capabilities. We would have liked it better if it was more practically designed for external use.
Pros
WiFi capability allows remote viewing from other devices

Includes 4K Ultra HD 30x digitally enhanced zoom

Webcam function zips and restores files for improved functionality

Produces JPEG pictures with up to 24MP image resolution
Cons
Does not have water resistance capabilities
Much like the Ancter, our 3rd entry, the Seree 4K 48 MP Camcorder video offers higher specs and delivers outstanding performance in most conditions. If you are shooting video during the day or as the sun sets, the resolution will help you achieve great results.
No products found.
Why Did We Like It?
First off, the night vision on this camcorder provides decent results, good enough for amateur users. For instance, if you are indoors and recording videos in the dark, you will get to see a lot of detail. Some objects may appear too bright, while the others are a little dull, but the videos are overall watchable.
And the same is true when you are shooting outdoors in the dark. Say you want to go ghost hunting or shoot nighttime videos while camping. This easy to use camcorder will render footage with substantial details even in pitch black conditions, thanks to its 2160p resolution. But there is some noise in the video, and some objects can seem far too bright.
The Seree camcorder has WiFi connectivity, which allows you to connect it to an iOS or Android device to transfer videos and share them with your friends. You can even connect the camcorder to a television with an HDMI cable to watch videos on a big screen.
What Could've Been Better?
We are, for most parts, satisfied with the features and ergonomic design of this device. Nevertheless, we found its low light performance to be inconsistent, with some objects or figures being far too bright compared to the rest of the scene. This can be a serious glitch if you're looking to shoot professionally.
Pros
Model is easy to use and handle

2160p resolution is ideal for brighter conditions

WiFi connectivity lets you transfer files to smartphones

Connect to a TV using an HDMI cable
Cons
Image inconsistencies in low light situations
The Cleveland Paranormal Supply Co has designed the perfect video camera for ghost hunting enthusiasts. If you enjoy exploring secret haunts at night, you'll have a lot of fun with this device as it generates high-quality footage, capturing details not visible to the human eye.
No products found.
Why Did We Like It?
For starters, it's an excellent option for shooting any type of nighttime video due to its superior CMOS sensor. With a maximum resolution of 2160p, you can achieve 4K quality when using this camera, regardless of the lighting condition.
You can choose between infrared and full spectrum night vision, depending on what type of videos you prefer. We would advise trying out both in different conditions so you can understand what works best in specific scenarios.
With a wide-angle lens and good battery life, you can be out for the night and get a lot of high-quality footage with this camera. Built-in WiFi means that connecting to Android or iOS devices is very easy. Plus, it also supports remote viewing and file transfers.
What Could've Been Better?
Our 4th pick performs exceedingly well in most situations, and we could not find any significant flaws as such. However, we couldn't help notice that the wide lens gets a shadow due to the embedded IR light when it is on. This can interfere with the results and also consumes the battery faster.
Pros
Includes infrared and full spectrum night vision

IPS screen makes for convenient use

WiFi connectivity facilitates remote viewing and file transfers

Compatible with iOS and Android devices
Cons
Embedded IR casts a shadow while shooting with a wide lens
The Alsone Full HD Camcorder with IR Night Vision is a recent entrant that has been creating a lot of waves on the market. Not only does it have all the essential features of a night vision camcorder, but it is also budget-friendly, making one of the top models in the US.
Sale
Why Did We Like It?
Unlike some of the other budget night vision video cameras that claim to produce 4K video, the Alsone Full HD camcorder stays true to its word. You can record 1080p FHD videos in daytime and use the IR mode for recording videos in pitch dark setting.
It has the option of being remotely operated while being charged, wherein the 8 megapixel CMOS sensor captures high-quality images and videos. That said, it is ideal for beginners and amateurs who are looking for an infrared camcorder.
The best part is that it comes included with an external mic. An external mic is quite useful while ghost hunting or capturing paranormal phenomena. In most camcorders, the inbuilt record might not be sensitive enough to capture very faint sounds; thus, an external mic can be of great use.
Finally, it comes with a battery that can record in 1080p up to 2 hours at a stretch. This is a much-needed feature, especially when you're shooting in the dark and do not want to miss out on any action.
What Could've Been Better?
The only chink in the armor is the remote control that doesn't work very well when the wide-angle lens is used. This happens because of the wide lens interfering with the infrared rays between the camera and the remote. However, it's hardly a deal-breaker and can be given a pass given the performance and price.
Pros
Superior results both during the day and night

Comes equipped with 8 megapixel CMOS sensor

Features an external mic for recording faint sounds

Can continuously record videos in 1080p for up to 2 hours
Cons
Remote does not function well with a wide-angle lens
We're halfway through our recommendations, and now is a good time to introduce the Seree Camcorder Video Camera 4K 48MP. That said, if you're a beginner and need an easy-to-use device within a medium price range, you can give this a shot.
No products found.
Why Did We Like It?
First things first, it comes with a 16x zoom and a 270° rotation display, capturing videos and images at different angles. With a remote control function and an external mic that comes with the package, this camcorder is a good option to record videos while vlogging indoors or on the go outdoors.
With the inbuilt WiFi, it is possible to operate it with your smartphone or tablet. This makes it easy to share pictures from the camcorder to your mobile device. For that, you only need to install an app called 'XDV PRO'. Also, with the Webcam feature, you can stream videos live on Youtube or other video sharing sites.
This camcorder also supports the option of fixing a UV lens or a wide-angle lens for enhanced display. To further add to the user's convenience, the lens comes with a hood that prevents unwanted light from falling on the lens, thereby avoiding accidental glares.
What Could've Been Better?
We are unimpressed with the webcam function as it fails to create the desired effect and suffers from compatibility issues. This may not be a primary feature when it comes to night vision cameras, but it's a downer when the product does not entirely fit the description. Therefore, we cannot really say that it works as advertised.
Pros
270° rotation display captures videos from different angles

Built-in WiFi enables remote control via smartphones

Ideal for vlogging and live streaming videos online

Hood around the lens prevents accidental glare
Cons
Webcam feature suffers from compatibility issues
The Zohulu Video Camera Camcorder has been creating a lot of waves in the night videography community recently, and we decided to find out if it's genuinely worth the hype. Let's just say, it's truly one of a kind and offers superior specs that you'll be needing while ghost hunting or paranormal investigations.
Why Did We Like It?
First things first, it features a 3″ LCD touch screen with 270° rotation, offering greater accessibility and ease of use. Plus, it has an external IR flashlight that can be used independently to record crystal clear images while also saving charge.
Furthermore, we're very impressed with the external microphone attached to this 4k camera that can capture even the slightest murmur and stealthy motion. Apart from that, it comes with WiFi connectivity, thereby enabling users to transfer files to phones and other devices.
However, if that's not enough to convince you, this model's superior battery life definitely will. Simply put, you can record over 200 minutes of video footage and images, and frankly, that's amazing at this price range.
What Could've Been Better?
We do not have any complaints regarding the performance or features of this model as it does quite well in both the departments. However, we would have liked it better if it came with a neck strap as it would make things more convenient for users while on the move.
Pros
4K model with 3″ LCD touch screen with 270° rotation

Super sensitivity external microphone

WiFi capabilities enable quick file transfer

Can record for 200 minutes on a full charge
Cons
Does not come with a neck strap
The LINNSE Camcorder Digital Video Camera is another budget-friendly option that works exceedingly well for the night videography enthusiasts. This model allows users to be creative as it includes multiple features that enhance the footage quality recorded in the dark. So if you want a camera that will support low light experiments with the best results, we suggest opting for this one.
Sale
Why Did We Like It?
First off, this camcorder does not come with an external mic, but it's standard 3mm jack ensures compatibility with several types of mics. For instance, this model supports both wired and wireless mics as well as shotgun mics.
However, what impressed us most are the multiple shooting modes, which enable users to achieve the desired effect while recording. Long story short, apart from the night vision mode, the camera also includes functions like slow-motion recording, time-lapse video, time-lapse photo, and continuous shooting.
Plus, it features an LCD touch screen, which makes things quite convenient from the get-go. Apart from that, we like the WiFi and remote control aspects of the camera, meaning you can access all features even from a distance.
Lastly, it also has a webcam function so you can connect the camera to the PC and use it for live recording and video calls. The camera comes included with an HDMI cable that directly connects to an HD TV for video playback.
What Could've Been Better?
The reason we placed this lower than the other products is its battery performance. If you're connecting a microphone, the charge will last for about 30 minutes and 45 minutes otherwise. However, once it drains out, the camera turns off automatically and does not save the footage you were last recording.
Pros
Standard 3mm jack supports shotgun and wired mics

Includes time-lapse video, photo, and continuous shooting function

Webcam feature supports live recording and video calls

Remote and WiFi allows users access from a distance

HDMI cable connects to an HD TV for video playback
Cons
Battery performance, not the best

No auto-save feature when the camera runs out of charge
For our 9th position, we have picked the Melcam Video Camera Camcorder that combines high utility with desirable results. Long story short, this is an outstanding camera that you can use for professional filming during those nightly escapades. Therefore, if you've been looking for a hi-tech gadget to enhance your skills, we recommend opting for this.
Why Did We Like It?
First things first, this video camcorder comes equipped with a high-sensitivity CMOS sensor, offering 24MP resolution, something that you won't usually find in products of this price range. Plus, its 3″ screen has a 270° rotation feature with a touch screen interface that further adds to the user's convenience.
Other than that, the camera records in 1080p FHD and has a highest resolution of 24MP along with 16x digital zoom. Therefore, you can ensure clear and steady filming, even in low light situations, while the camera is shaking.
The remote controller lets you access the camera functions within a distance of 10m, while also allowing you to use the webcam mode for live streaming and video calls.
We are also very impressed with the professional-grade microphone that comes with the camera. This is a significant advantage when you're shooting in the dark as the microphone's XY stereo pickup technology eliminates noise and remarkably improves audio quality.
What Could've Been Better?
There's hardly anything not to like about the Melcam Video Camera given the additional perks at an affordable price. But our only complaint is that it does not have an optical zoom feature, meaning you cannot expect it to 'auto focus'. Even though it has a digital zoom function, that's nowhere close to the optical zoom in terms of precision.
Pros
270° rotation touch screen display ensures easy use

1080p FHD camera with a highest resolution of 24 MP

Remote controller can be used within a 10m range

XY stereo pickup technology eliminates noise and improves audio
Cons
Model does not have an optical zoom feature
Now that we've reached the end of our list, we would like to finish off with the Actinow Video Camera Camcorder. However, its bottom position is not a comment on the camera's performance as we merely consider it to be the last of the best 10 options available on the market.
Why Did We Like It?
We recommend investing in this model if you're passionate about vlogging and need a reliable companion for your nightly ventures. To begin with, it has a 3″, 270° rotation touch screen with 16x digital zoom.
However, what impressed us most is the IR LED light that facilitates night vision shoot. While using the IR mode, you can access all video and photo functions even in insufficient light, thereby allowing users to achieve the desired effect.
Other than that, we like that it comes with two batteries, in which case, one fully-charged battery runs for 90-150 minutes. Therefore, you don't have to worry about the camera turning off mid-shoot as you get enough time to record in a single session. Additionally, the camera includes unique functions like anti-shake, motion detection, face detection, and time-lapse record.
Plus, it has a loop recording feature that allows users to take photos while recording without switching modes. This way, even when the internal memory is maxed out, the camera will save the newest recording and overwrite the oldest video.
What Could've Been Better?
Despite its unique features, we had to place it at the bottom of the list, primarily for its 8MP resolution. This is more of an entry-level gadget and works for users who are newly into night recording. That said, if you've been doing this for a while and need a gadget with higher specs, this may not be the ideal option.
Pros
Features a 3″, 270° rotation touch screen with 16x zoom

IR LED light facilitates better night vision shoot

Superior battery performance providing up to 150 mins of charge

Loop recording function captures photos without switching modes
Cons
8MP resolution makes it inadequate for seasoned users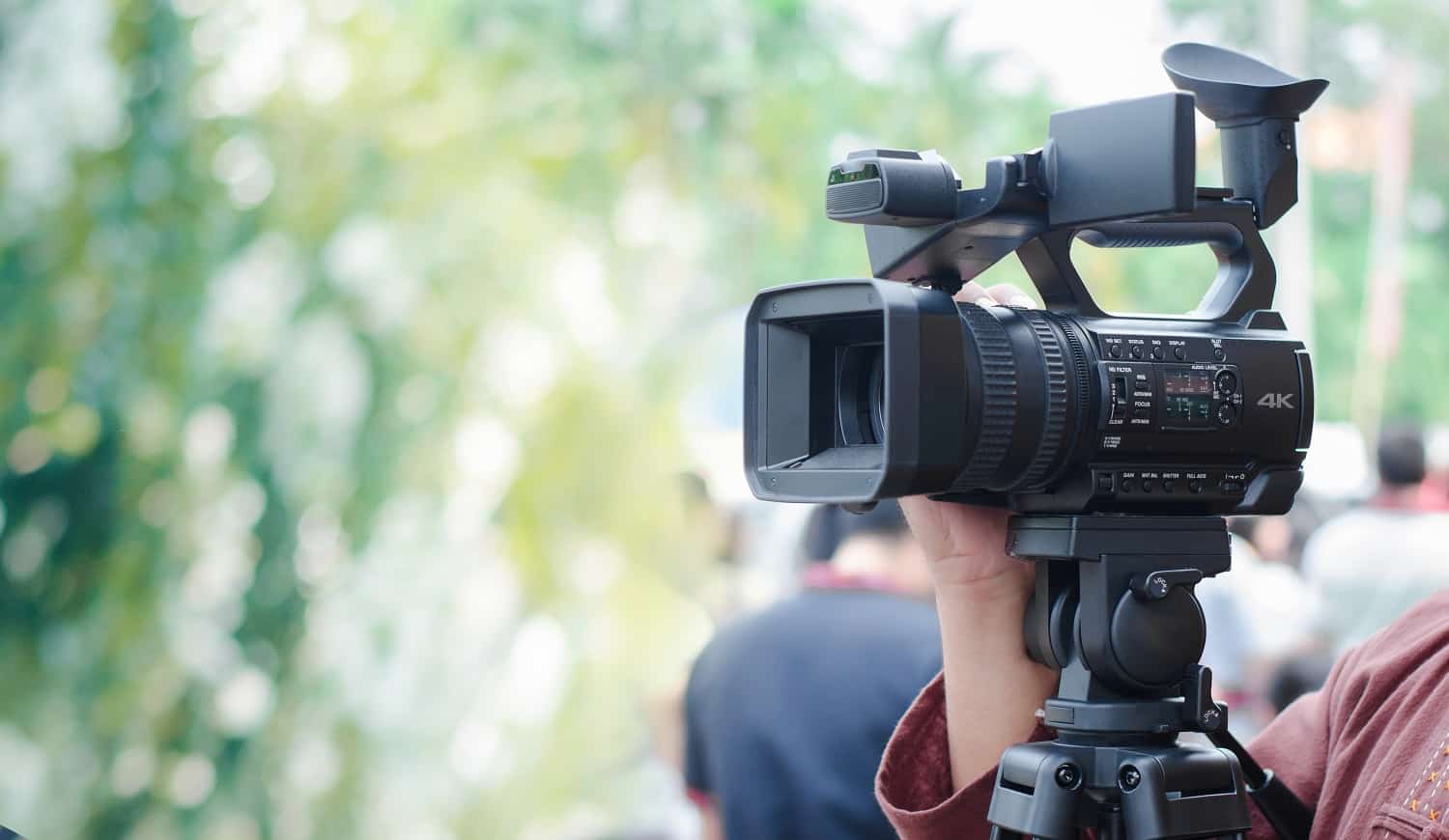 Night Vision Camcorder Buyers' Guide
By now, you may know all about the 10 best night vision camcorders of 2022, but are sure about the specs you should look for? If not, you should take a look at this buyers' guide for a clearer idea.
We've listed out a few important factors that you should consider before deciding on the most suitable model. Take a look now.
Resolution
When it comes to resolution, we want to emphasize the need and purpose of the user. To explain further, if you're looking for a night vision camcorder solely for recording in pitch dark conditions, resolution may not play a major role in that case.
A camera with 480p to 720p resolution will work fine for such videographers. The quality of the night footage depends a lot more on the technology used to create the scene instead of the resolution. However, if you want a camera for use in all conditions, then we recommend choosing models with higher resolution.
For instance, if you'd like to take it on trips or while camping, fishing, or hiking, you'll need a higher pixel count to capture good quality daytime videos.
Durability
Of all things, a night vision camcorder should be able to survive outdoor conditions. While you may not want to be recording as it is in the pouring rain, a rugged body, nevertheless, is essential to the task. As a rule of thumb, make sure that the camera can absorb minor impact as you'll be moving around, and it'll get a knock or two.
Some cameras also ensure water resistance, which is a handy feature when exploring in the dark. While it does not imply you can take it in a swimming pool, it can handle a few splashes as long as they don't reach the camera's internal components.
Battery Life
When you are out ghost hunting, the last thing you want is the camera to stop mid-project because it ran out of juice. Therefore, take a look at the battery performance of a camera before selecting a model. Usually, these cameras come with rechargeable batteries, and you can carry an extra pair if you're going to be shooting for long.
Also, some camcorders are equipped with microphones, and in that case, the battery drains faster. So make sure that you have sufficient charge while capturing scenes in the dark.
Zoom
How close or far do you want to be from all that paranormal activity? The right answer is neither too close nor too far. Hence, make sure that the zooming function is good enough for you to record all the action with high clarity.
Opt for a higher zoom in case your vantage point is considerably farther from the location. However, increased zoom can result in grains and distortions, so choose wisely.
Device Stability
As experienced users, we recommend buying a device that can be mounted on a tripod. Sometimes, you may have to wait longer than usual for your desired footage, and you don't want a jerky hand movement to ruin the quality.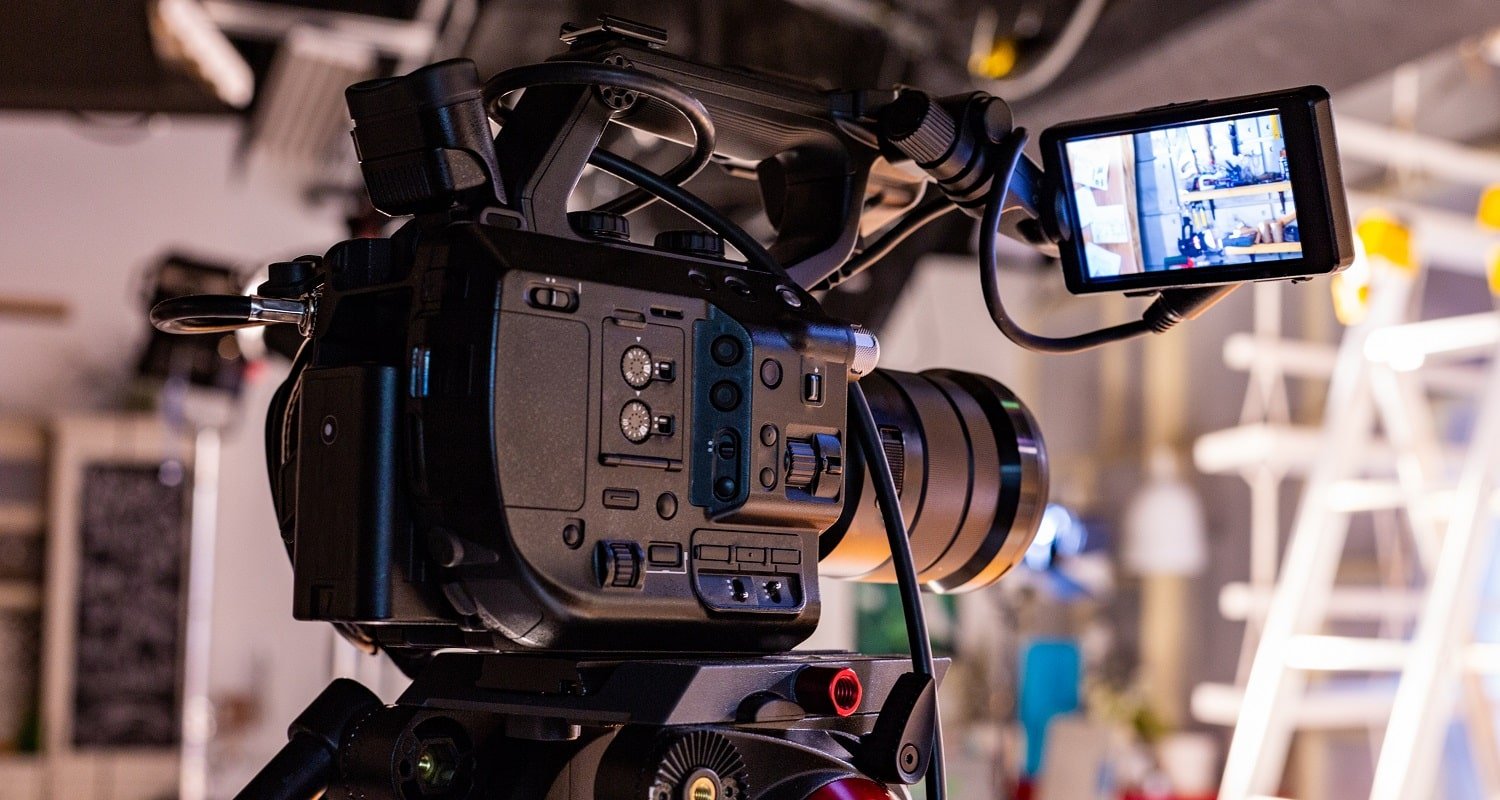 Verdict
Buying a good quality night vision camera will completely change the way you shoot in the dark. But then again, it's important that you have the right specs depending on whether you want to record wildlife, paranormal scenes, or regular night scenes.
On that note, we've come to the end of this guide, and we hope you could find the most suitable option from our all-star selection. But if you couldn't, here's a quick roundoff.
Bestguarder 6x50mm HD Digital Night Vision Monocular is the best overall, while Seree Camcorder Video Camera 4K 48MP has the best features. Zohulu Video Camera Camcorder is the most versatile option, and LINNSE Camcorder Digital Video Camera is the best budget buy.
Till next time, keep shooting!
Related Articles
12 Best Night Owl Security Cameras Review